Fastest fingers first
One of Christie's upcoming auctions looks to be to every horophile what Carrie Bradshaw's closet is to every fashion-forward woman: a collection just calling out to be raided.
Aptly titled Legendary and Unique Watches: The Collection of a Lifetime, the sale features 112 timepieces from a private individual that Christie's is touting to be the most important single owner watch collection auction ever in Geneva. The short description of the line-up definitely sounds promising: one-off creations, personalised dials, prototypes, and limited-edition watches with serial number one dominate.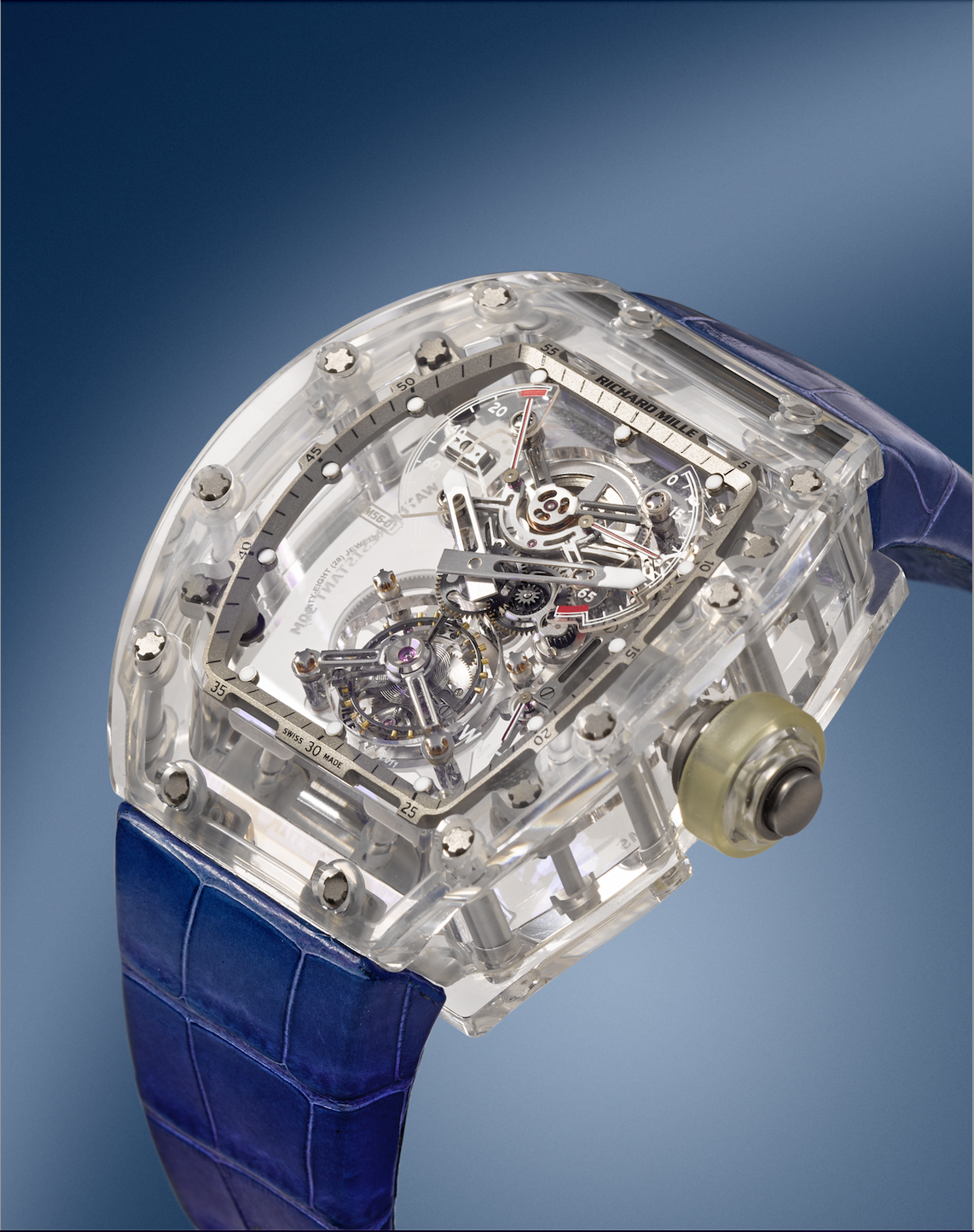 A definite highlight of the sale is the limited-edition Richard Mille RM56-01 Tourbillon Sapphire (estimate: CHF2.5 million to 4.5 million). With a case machined out of a single block of transparent sapphire crystal, the entire timepiece resembles a miniature, wearable glass display cabinet. The case alone took 40 days to complete, and was finished with 350 hours of polishing. A tourbillon takes pride of place at the lower part of the dial. The timepiece is numbered 011. Christie's claims that this is the first example of the model, which was unveiled by Richard Mille in 2013, to be offered at an international auction.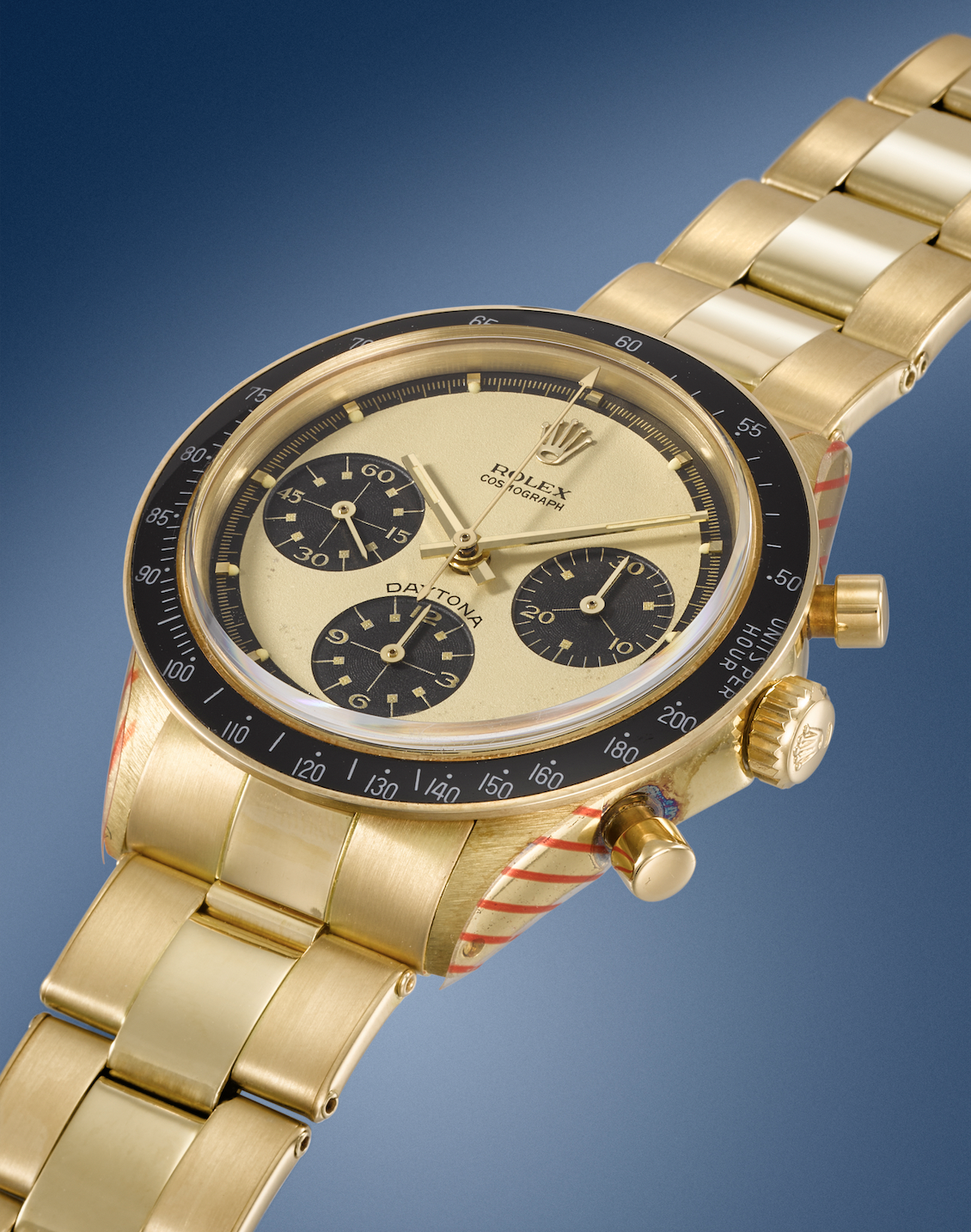 No watch collection is complete without a Rolex and one of the ones offered in this sale is a Cosmograph Daytona Ref 6241 in 18k gold with a champagne Paul Newman dial from 1968 (estimate: CHF600,000 to 1 million). Produced only between 1966 and 1969, the 6241 is a rare reference with only 2,250 pieces ever made in stainless steel, 300 in 18k gold and 450 in 14k gold.
The collectors who love an elegant watch would be eyeing the Vacheron Constantin Mercator Ref 43050 (estimate: CHF100,000 to 200,000). The example offered in the sale is a special request piece made in platinum. Released in 1994 to commemorate the 400th death anniversary of renowned cartographer Gerardus Mercator, the timepiece was revolutionary for its double retrograde mechanism; the hour hand flies back to its starting position upon reaching 12, while the minute hand does the same upon reaching 60. Aesthetically, the watch is known for its hands, which are shaped like a cartographer's proportional divider, and its distinctive red Ferrari Enzo cloisonné enamel dial.
The exceptional timepieces represent 40 years of dedicated collecting, and is expected to fetch around CHF 20 million. A portion of the proceeds will be going to charity.
A month-long world preview for the collection has already begun. It started in New York on 1 October and was in Hong Kong, its second destination, at the time of writing. Dubai, London, Jakarta, Los Angeles and Geneva will follow. The sale will be held in Geneva on 6 November.
Christie's Legendary and Unique Watches: The Collection of a Lifetime