Amber Alert
Trust the Japanese to surmount a seemingly impossible challenge. In the Japanese whisky universe, one such challenge is Mizunara, a type of oak used in cask-making. With other cask types, whisky tends to reach peak maturation at some point. With Mizunara, however, the whisky continues to improve in flavour even after 50 years and beyond.
But Mizunara is not an easy wood to work with. Its permeable character means that liquid can easily seep through. To begin with, only trees that have grown perfectly straight and have a minimum diameter of 27.5 inches are suitable for cask-making. They also tend to be much older than trees used in other casks, their great age being key to unlocking the flavours of the oak.
In the early 1940s, blenders at Suntory's Yamazaki distillery – Japan's oldest – tried various experiments using Mizunara casks. In the years after WWII, restrictions on wood imports compelled the blenders to master the use of Mizunara.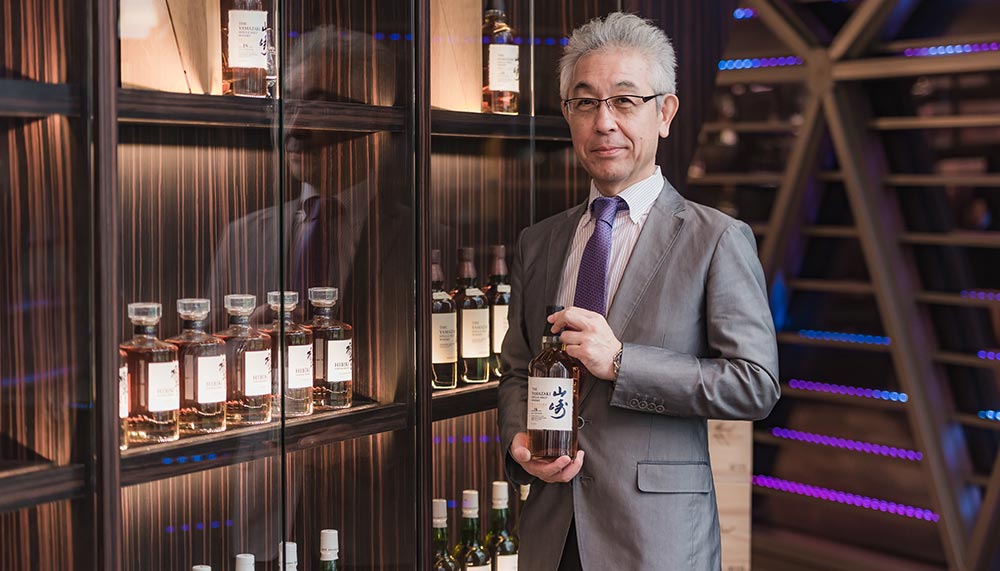 Suffice to say that they succeeded. Now, 70 years later, connoisseurs of Japanese whisky get to savour the fruits of their labour.
The new Yamazaki Mizunara Cask 2017, presented in a wooden box crafted from recycled Suntory casks, is blended from a selection of single malt whiskies aged entirely in Mizunara casks for at least 18 years. Suntory's Chief Blender, Fukuyo Shinji, tasted a few hundred Mizunara whiskies before making selections of varying ages, starting from 18 years old. A very small portion even exceed 50 years of maturation.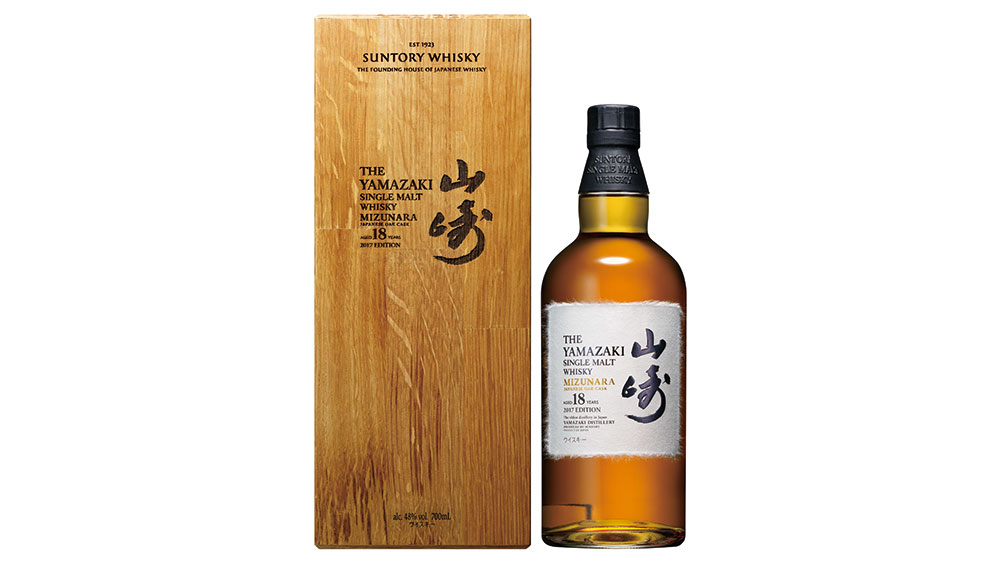 Fukuyo-san, who was in Singapore for the presentation, believes that each creation is a new journey to achieve a balance of subtlety, refinement and complexity. Here, he "Wanted to reveal the whisky's soul that is the Art of Mizunara – a heightened sense and awakened palate, engaged through aromas and flavours never known before."
On the nose, the whisky beguiles with a rich, elegant fragrance of aloe wood and cinnamon. Silky on the palate, it captivates with an intense sweetness of dry fruits, orange marmalade, and a hint of coconut. Notes of Japanese incense, aloe wood and cinnamon provide a soothing finish, along with a lingering spiciness and tartness.
"Encountering it should be a moment of epiphany," says Fukuyo-san. Indeed.