Here are 11 great ways to imbibe
No matter where you go in this great, big world, there's some form of local, indigenous alcoholic beverage to try, for those so inclined. It's not just about boozing it up, though—each specific spirit tells a unique story about the place it was produced through regional flavours, ingredients, production methods, and the history and people behind each bottle. And while we all know about the backstories of gin in England, bourbon in Kentucky, and rum in the Caribbean, there are fantastic spirits being made the world over that you may be less familiar with. So here are 11 from around the globe that offer a gustatory postcard from a specific locale, ranging from whisky to brandy to gin to shochu.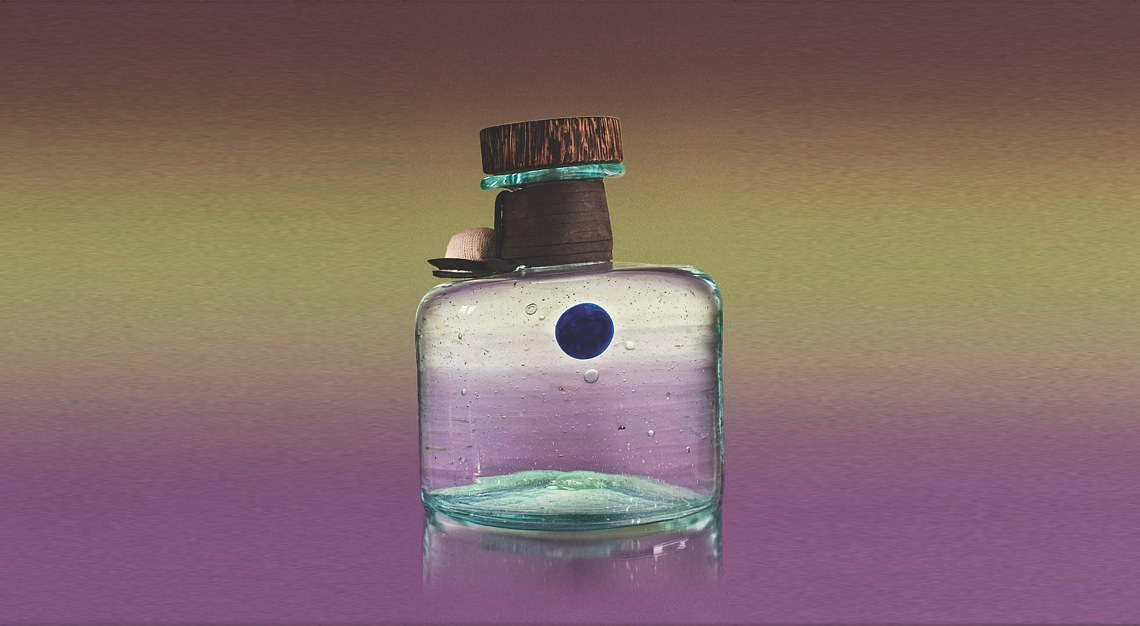 Procera Blue Dot Gin
There are several things that make this gin stand out from the rest, including the fact that it's distilled in Nairobi, Kenya, and uses fresh (as opposed to dried) native juniper berries, or Juniperus procera, as the main botanical (others include pink peppercorn from Madagascar and cardamom and mace from Zanzibar). The result is a gin that has a bit of dryness to it, with an intriguing blend of herbal and spice notes filling out the palate. It's rare to come across a gin that can be as enjoyable when sipped as it is when used in a cocktail, but Procera works both ways. Sustainability is top of mind, too—a juniper tree has been planted to match nearly every bottle sold thus far.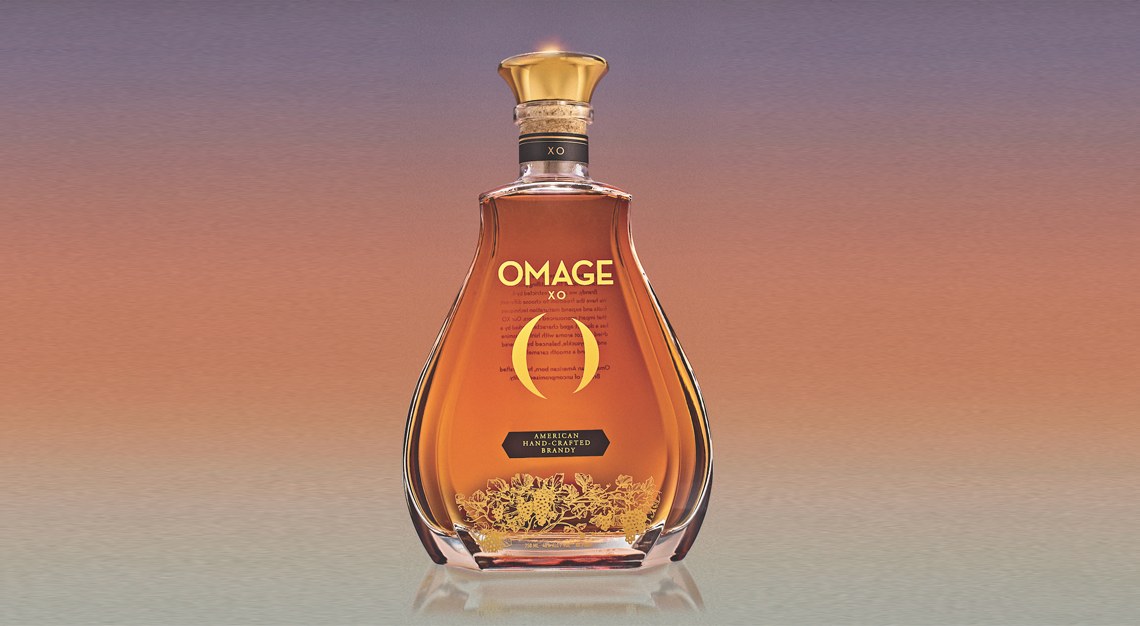 Omage XO
Cognac has a specific geographical indicator, meaning it can only be made in the eponymous region of France. But across the sea in California, Julious Grant and his team are taking cues from a classic and producing this "California cognac". The XO expression is aged for at least six years in charred and toasted American- and French-oak barrels and has a complexity on the palate that is as good as any pricey bottle of Hennessy you've tried. But this is a different spirit, and proudly so—a premium California brandy that can be enjoyed in an old-fashioned but might be best sipped neat.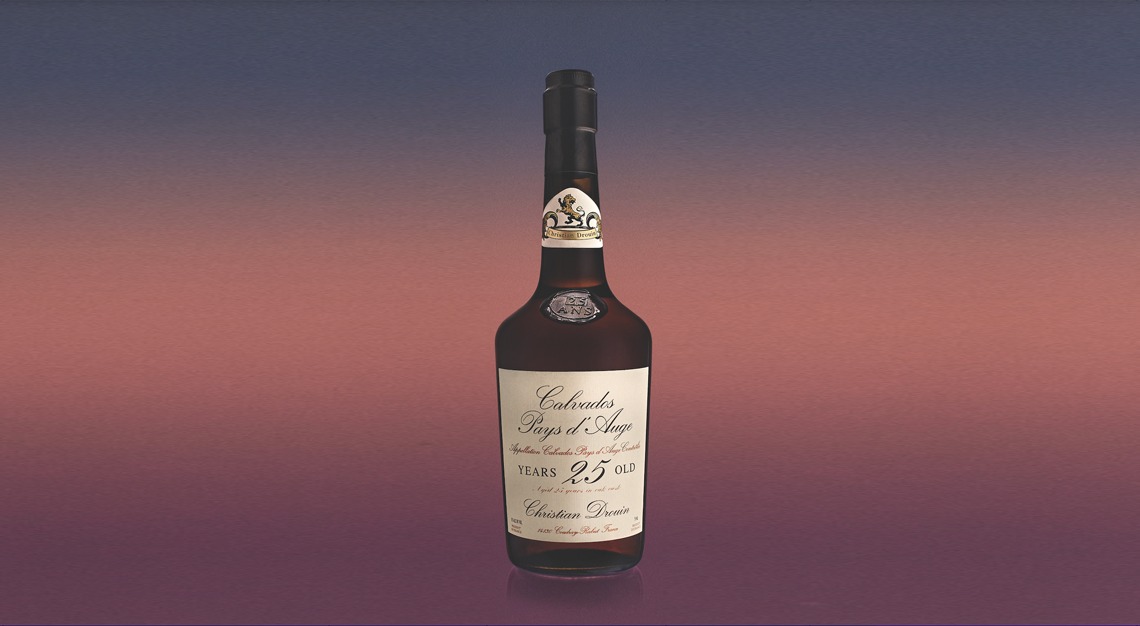 Christian Drouin Calvados 25 Ans
In the world of French brandy, cognac is obviously the biggest player on the scene. While Armagnac is starting to get some buzz, Calvados is still quietly under-recognised even though there are some excellent expressions of this apple-based spirit to try. The House of Drouin has a long history making excellent Calvados, and this 25-year-old blend is proof of that heritage. Rich and full of character, the apple base isn't lost here despite the long maturation and blending of different liquids. It's definitely time to give Calvados another look, and this is a great example with which to start.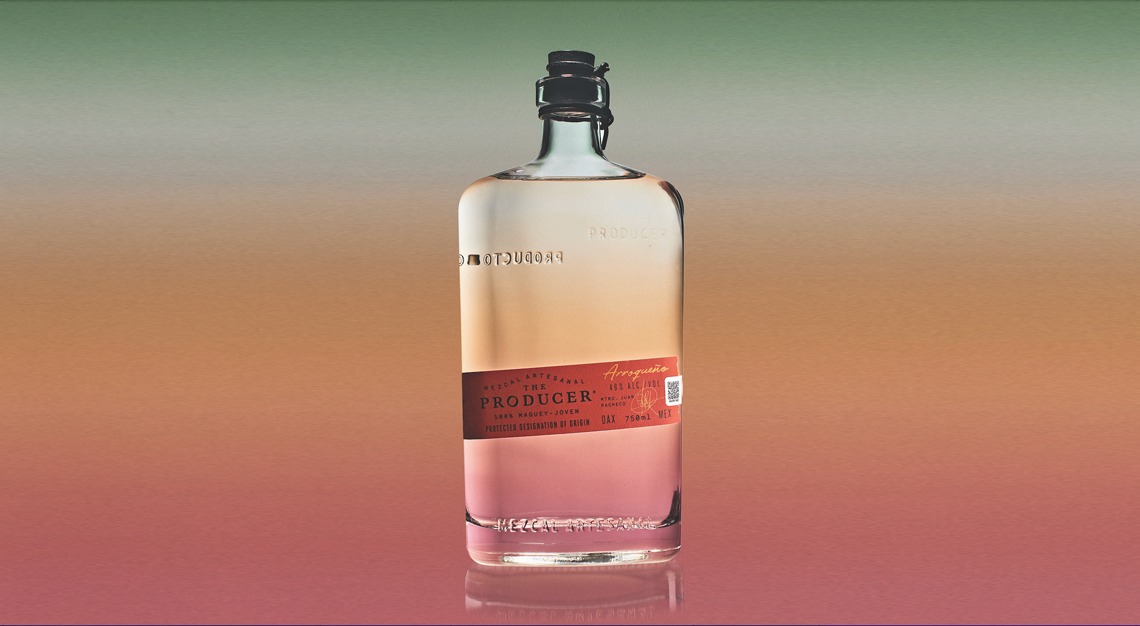 Producer Mezcal Arroqueño
Tequila continues to explode in popularity—especially among celebrity bottles cornering the market—and perhaps its mother category, mezcal, isn't far behind. But let's be happy there isn't a Kardashian mezcal brand yet because it means you can still get your hands on a bottle like Producer's new arroqueno expression. This wild-grown agave varietal has imbued the spirit with lovely notes of smoke, tropical fruit, citrus, black pepper and an underlying earthiness.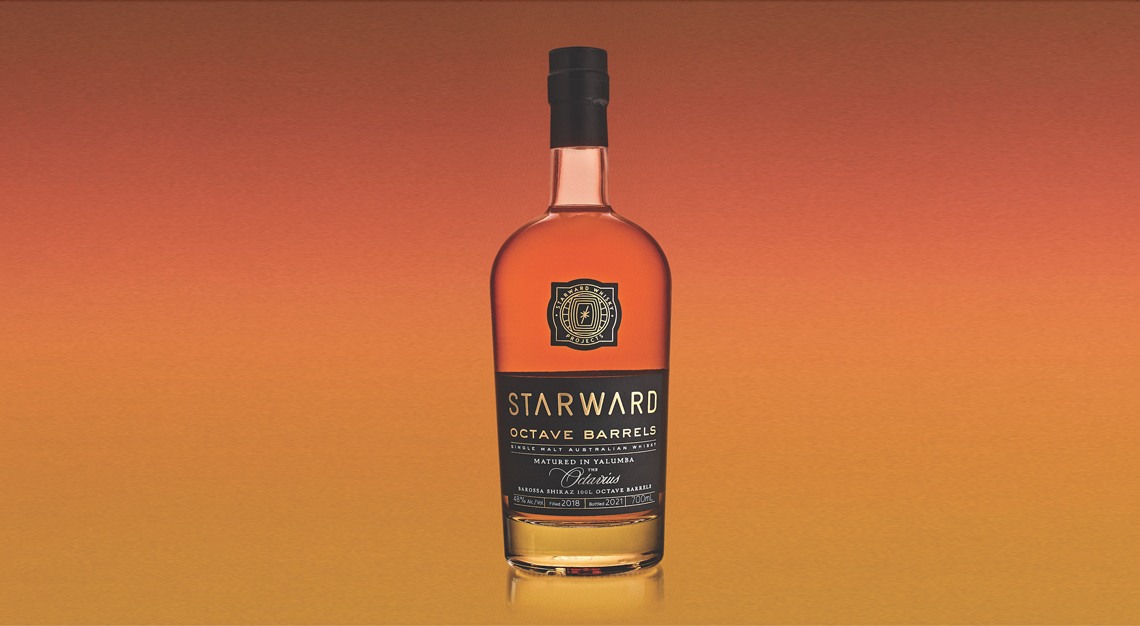 Starward Octave Barrels
Australian whisky isn't really new, but it's currently having a moment in no small part due to the success of Melbourne distillery Starward. The whisky is aged in Australian wine barrels, a synergistic relationship that has culminated with the release of the new Octave Barrels expression. This single malt was matured in wine barrels that previously held Yalumba winery's The Octavius Shiraz. These smaller 'octave' barrels imbue the whisky with lovely notes of dried fruit, fresh stone fruit and some dark chocolate on the finish. Don't be afraid to try this in a cocktail—your Manhattan will thank you for it.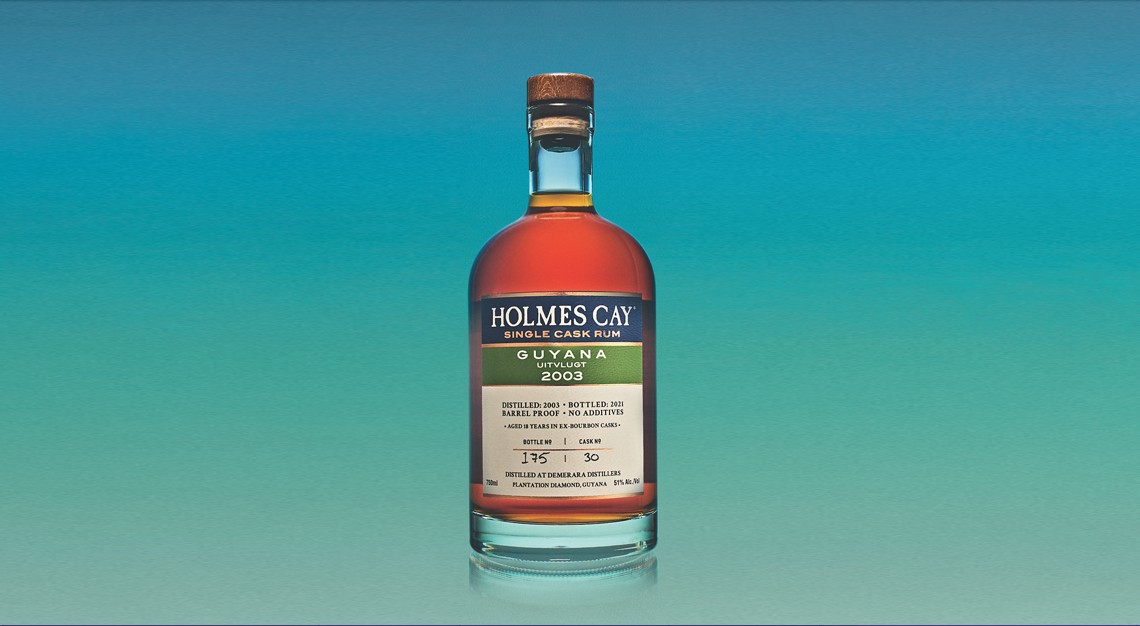 Holmes Cay Guyana Uitvlugt 2003 Single Cask Rum
The collection of cask-strength, single-barrel rums from Holmes Cay is a virtual journey around the world of rum, with each release deriving from a different country and distillery—Australia to Fiji to Belize to Jamaica. This exceptional bottling was distilled at Diamond Distillery in Guyana, where it was aged for two years and then another 16 in ex-bourbon barrels in the UK. It was bottled in New York at 51 per cent ABV and has notes of honey, tropical fruit and almond on the palate. No sugar, flavouring or colour was added, and fewer than 900 bottles are available. Make sure you get to try one.
Yebiga Prva
Faith No More bass player Bill Gould launched this brand a few years ago. Yebiga is made using old-world techniques at a tiny distillery on a mountainside in Serbia, where ripe plums from a local orchard are fermented and distilled. There is an unaged expression available, but for a little more complexity try Prva, which has spent about 18 months inside a barrel. Notes of cherry, vanilla, spiced apple and a bit of floral pine light up the palate. The mouthfeel is creamy and smooth, making this a great spirit to sip neat, over some ice or even in a cocktail.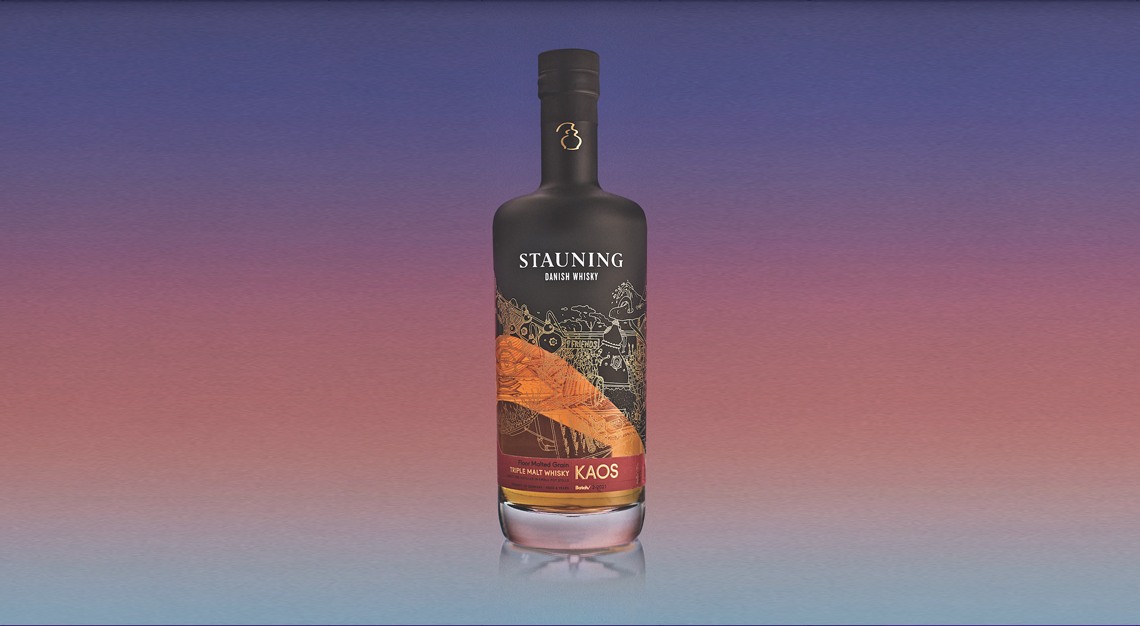 Stauning Kaos Triple Malt Whisky
Denmark is better known for its snaps than its whisky, but the exceptional quality of Stauning's single malts might change that. The distillery's Kaos expression is one of the best, made from locally grown barley and rye that have gone into a blend of malt whiskies—peated, unpeated and rye. It was aged for four to five years in both virgin oak and ex bourbon barrels and is unfiltered and non-chill filtered. The flavour is alive with smoke but not overpowering and supplemented with notes of spice, citrus, vanilla, fresh wood and chocolate. This is a bold whisky that is clear about its intention to make its own mark instead of just mimicking the Scotch style.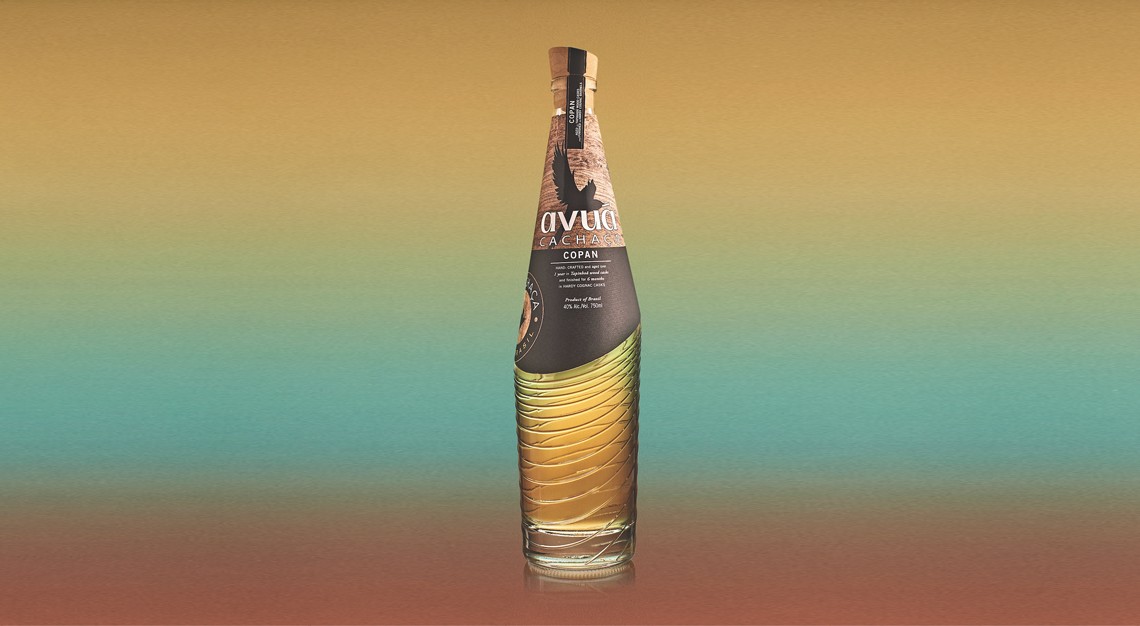 Avuá Cachaça Copan
Cachaça is the spirit of Brazil—literally, as it can only be made there and is the key component of the caipirinha, the country's ubiquitous cocktail. Cachaça is distilled from sugarcane juice, and while some of the production methods are similar to rum's, the flavour is completely different. This limited-edition aged expression from Avuá was released in a run of just 600 bottles and has undergone a double maturation—at least one year in Brazilian tapinhoa wood followed by six months in hardy Cognac casks. There are notes of toasted coconut, pine and various tropical fruits on the palate, making this a cachaca perhaps better suited to sipping than mixing.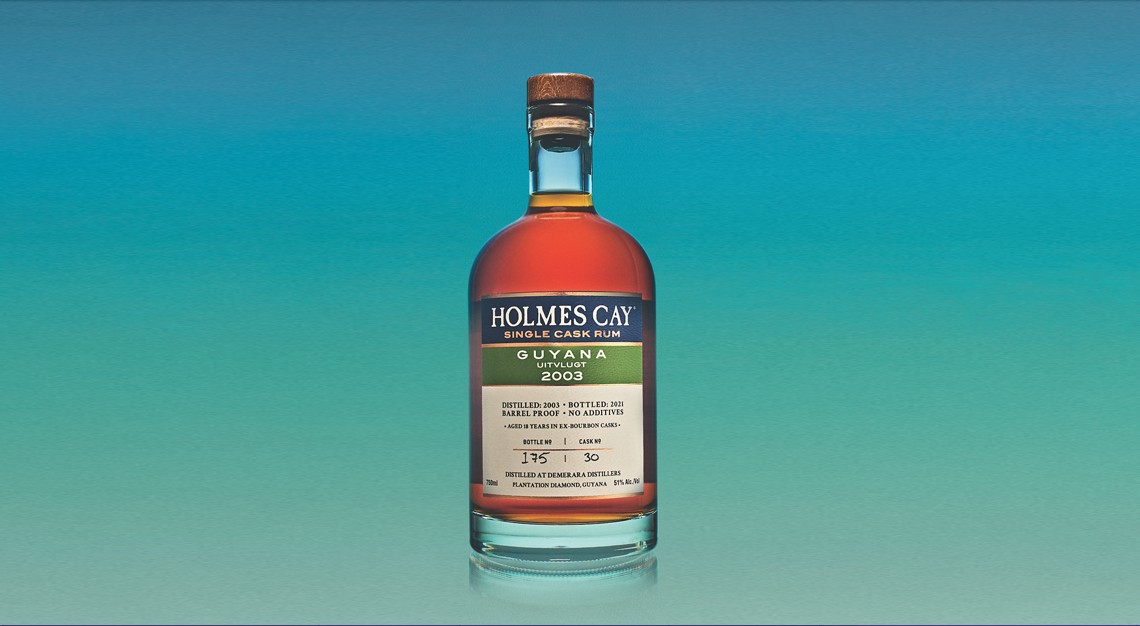 Kamet Single Malt Whisky
Kamet is named after the third-highest Himalayan peak nearby. Surinder Kumar is the master blender at this decade-old distillery, bringing a wealth of experience working for the Amrut distilleries. This whisky was made from Himalayan barley and aged in a combination of bourbon, wine and sherry casks. The sherry influence is strong, with big notes of raisin, fig and dark chocolate and a touch of spice on the palate.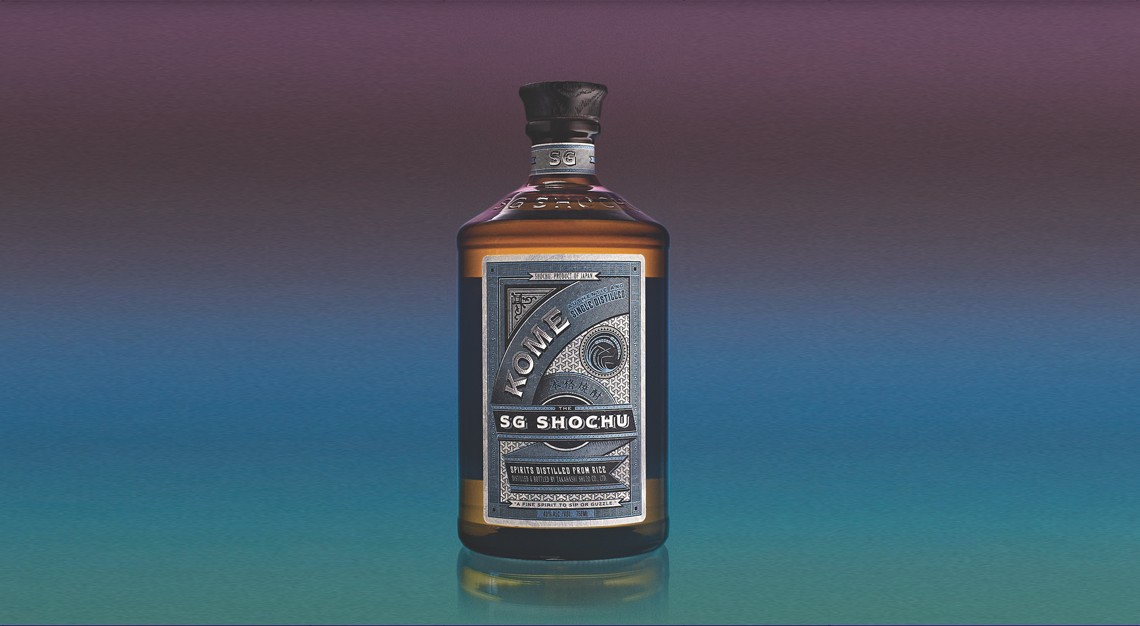 SG Shochu Kome
Shochu is a spirit that is hugely popular in its native Japan. SG Shochu was started by revered bartender Shingo Gokan. The Kome expression is made from rice at a distillery in Kumamoto, Japan (there are also sweet-potato and barley versions). According to the master distiller, the shochu is brewed at a low temperature and vacuum distilled, giving it fruity notes with a bit of sweetness and a touch of licorice on the palate. This is a high-end version of a classic spirit, and one that will make you want to explore the category further.