From trendy joints and hole in the wall shops to roasters who take their beans seriously, these places speak the language that caffeine addicts do: coffee
Coffee. It's probably the closest we can get to the elixir of life. It's the fuel for cubicle rats, the Xanax for night owls who have to wake up with the rooster's calls, and the catalyst for many great ideas by many great minds. Benjamin Franklin and Johann Sebastian Bach were caffeine addicts, and look at what they both achieved.
So maybe, just maybe, we could all drink ourselves to greatness. Not that we need a reason. Here's a list of coffee shops and cafes in Singapore for you to switch up with your afternoon tea sessions.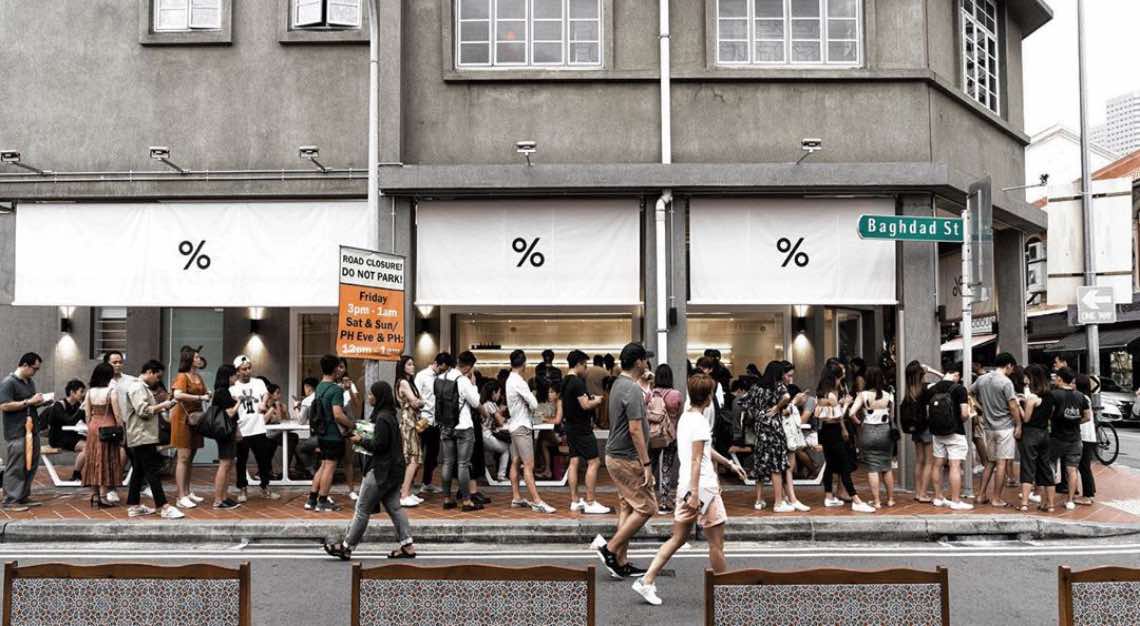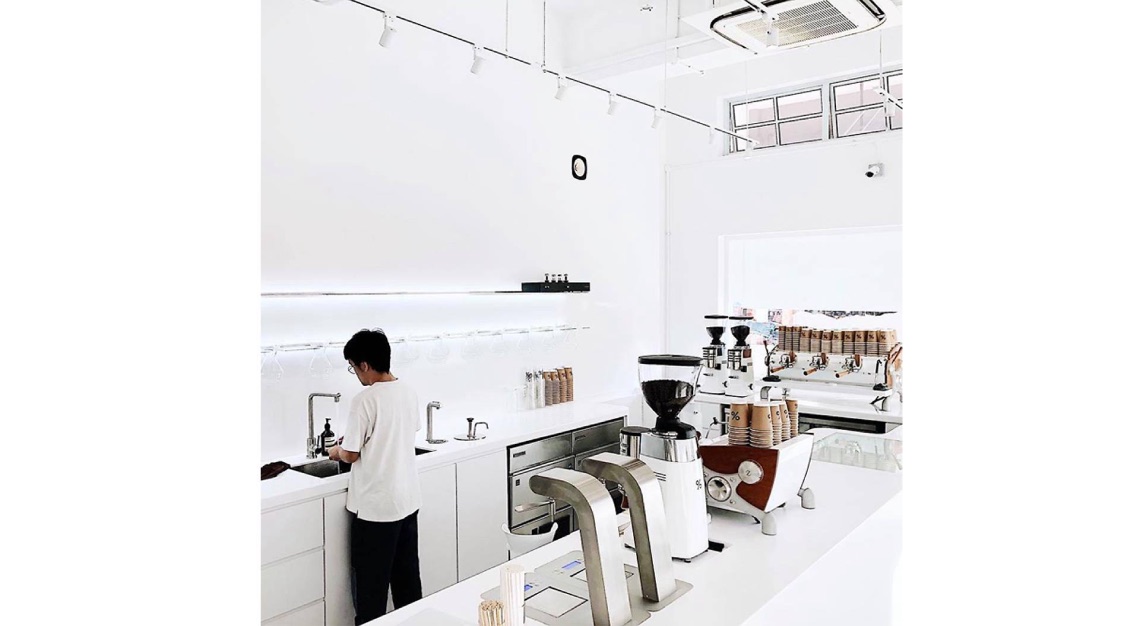 %Arabica
Why go?
%Arabica is the coffee connoisseur's paradise. Originally from Kyoto, the roastery and cafe has 37 outlets worldwide, from Hong Kong and Oman to finally, our own turf. Find the minimalist store on Arab Street, and rain or shine, you'll see it packed with customers jostling for coffee and struggling to leave.
The coffee beans are cultivated in the owner's farm in Hawaii, roasted in-house and processed through a Slayer (the best espresso maker we know). The coffee is good, and rightly so. Every flat white and iced latte on the menu has been set in place by Junichi Yamaguchi, the brand's global head barista who's also a world champion in latte art. Enough said, because well, you know how the Japanese are when it comes to quality…
What to order?
All six baristas have all been trained at the cafe's outlets in Kyoto and Shanghai, and in true %Arabica fashion, they stick close to the classics. Save for the Matcha Latte, everything else is pretty standard, such as the Classic Espresso, Cafe Latte and Spanish Latte.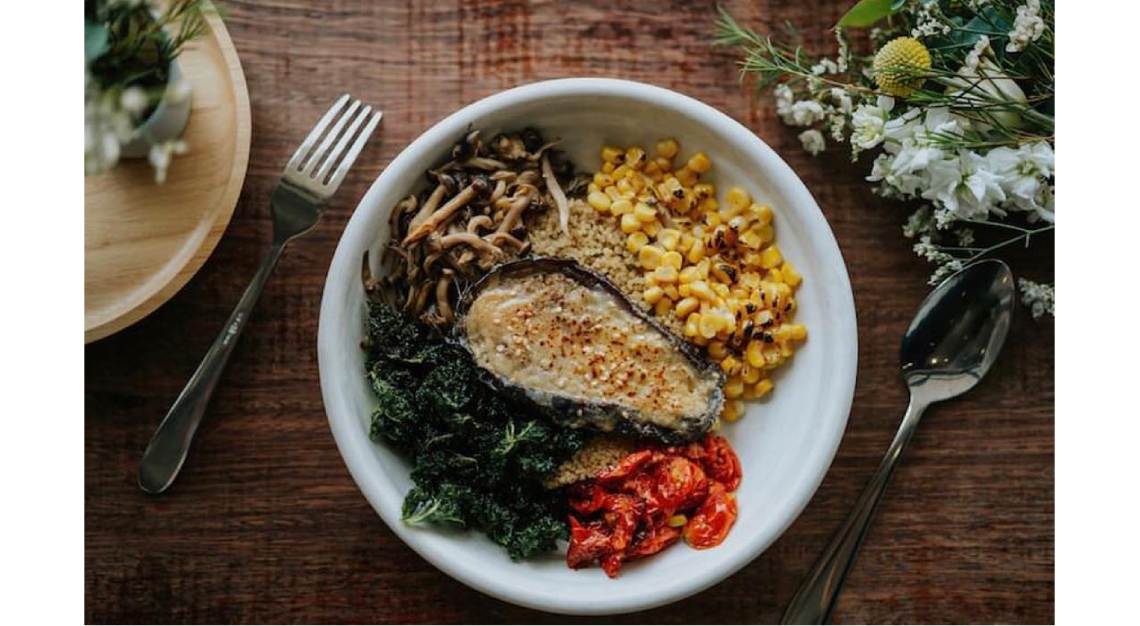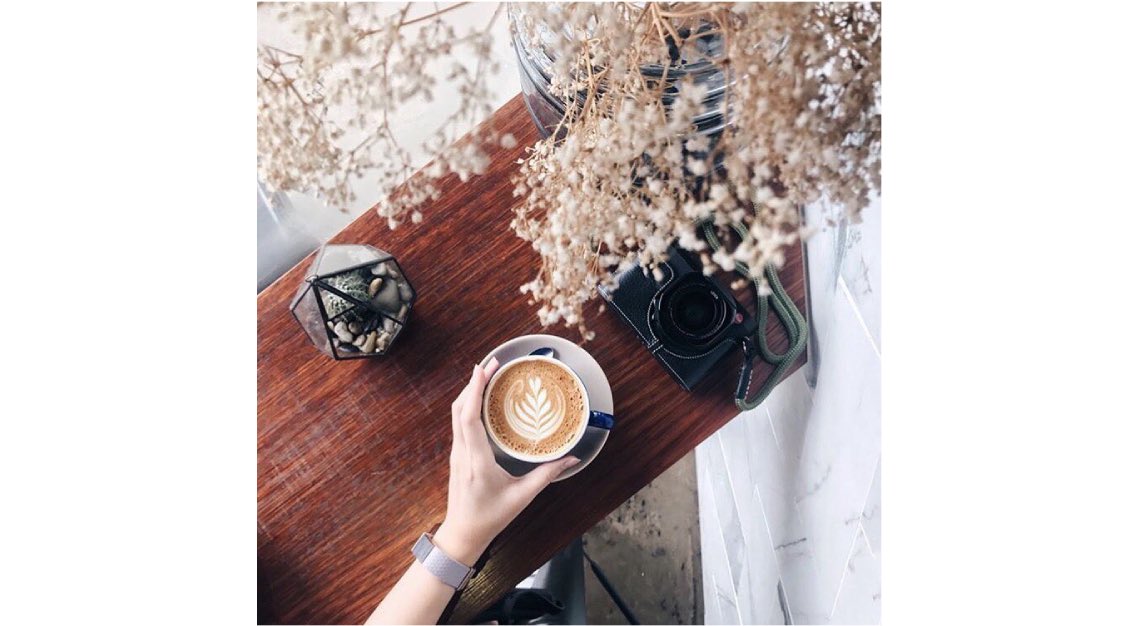 Atlas Coffeehouse
Why go?
This cafe on Duke's Road serves a house blend custom-roasted by Singaporean company 2 Degrees North Coffee Co. It's a combination of Guatamalan and Brazilian beans that gives notes of chocolate, nuts, and caramel. Inexperienced coffee drinkers beware, the aftertaste can be rather strong and bitter.
What to order?
The food here is the cherry on top instead of being mere accompaniments to coffee. They have eschewed unimaginative cafe staples like eggs benedict and avocado on toast for dishes that show a little more culinary ambition, such as Chicken Stew and Candied Bacon on Buttermilk Waffles.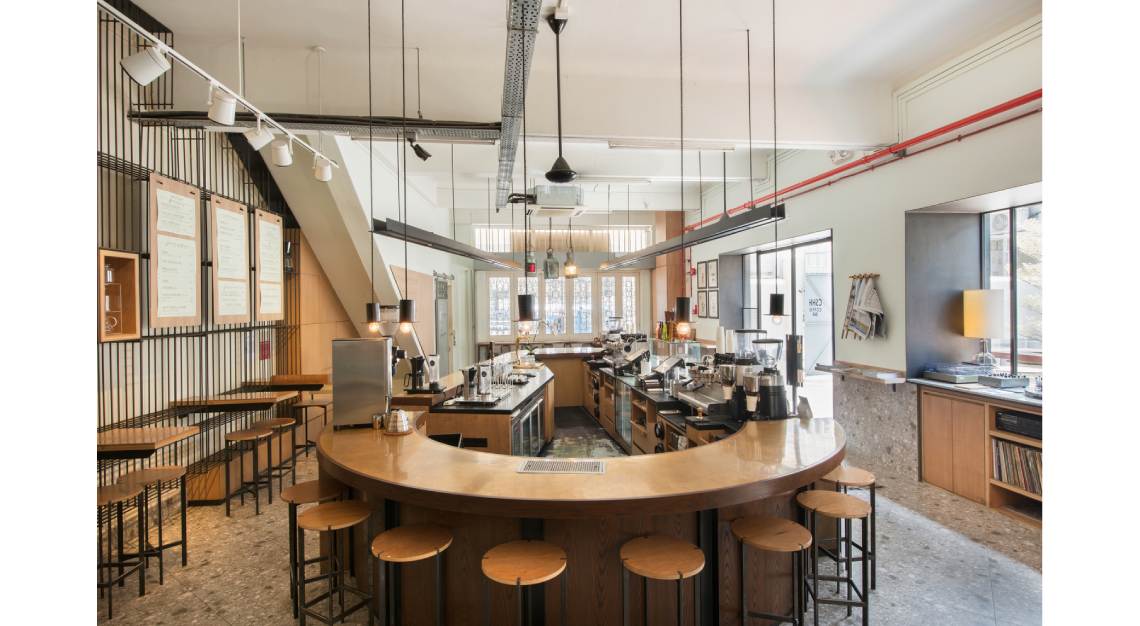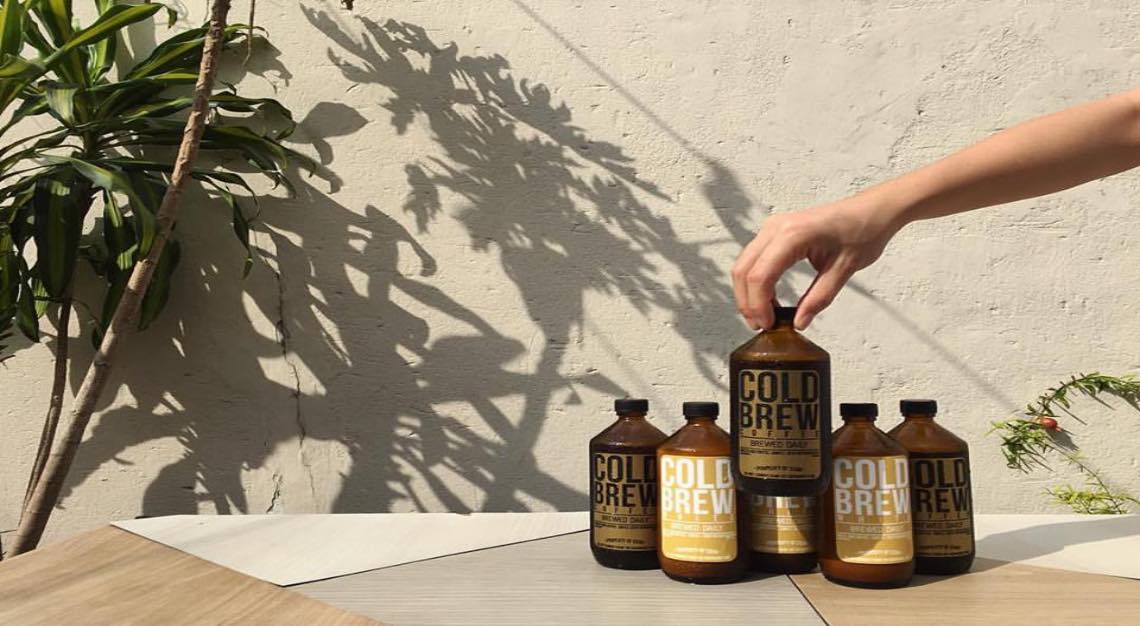 Chye Seng Huat Hardware
Why go?
What used to be an old-school hardware store on Tyrwhitt Road is now the mecca of Papa Palheta's universe. It's the homegrown roaster's head office, flagship store and cafe, all rolled into one. The signboard has simply been left as is; it's convenient when what lends a place some street cred happens to save costs as well. Taking pride of place in the cafe is a 360-degree bar that allows customers to sit and watch while the baristas prepare their brew. But don't bother getting too friendly with them – service can be brash, and it will get on your nerves.
What to order?
Papa Palheta carries beans from well-known producers and boutique plantations around the globe. Menu items are also constantly rotated according to the seasons, so patrons will always get to enjoy the best tasting beans at the time of the year. If you like your milk less foamy, order the Flat White, but if you prefer something stronger, get the Nitro Black Matter, a nitrogen-infused black cold brew made with Ethiopian Suke Quto beans.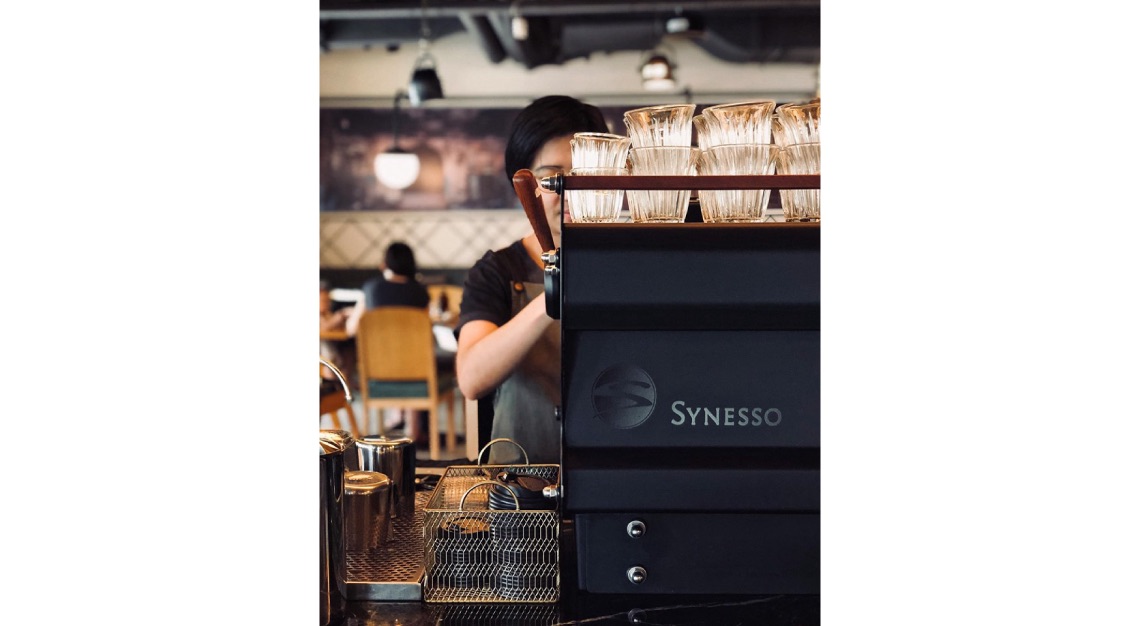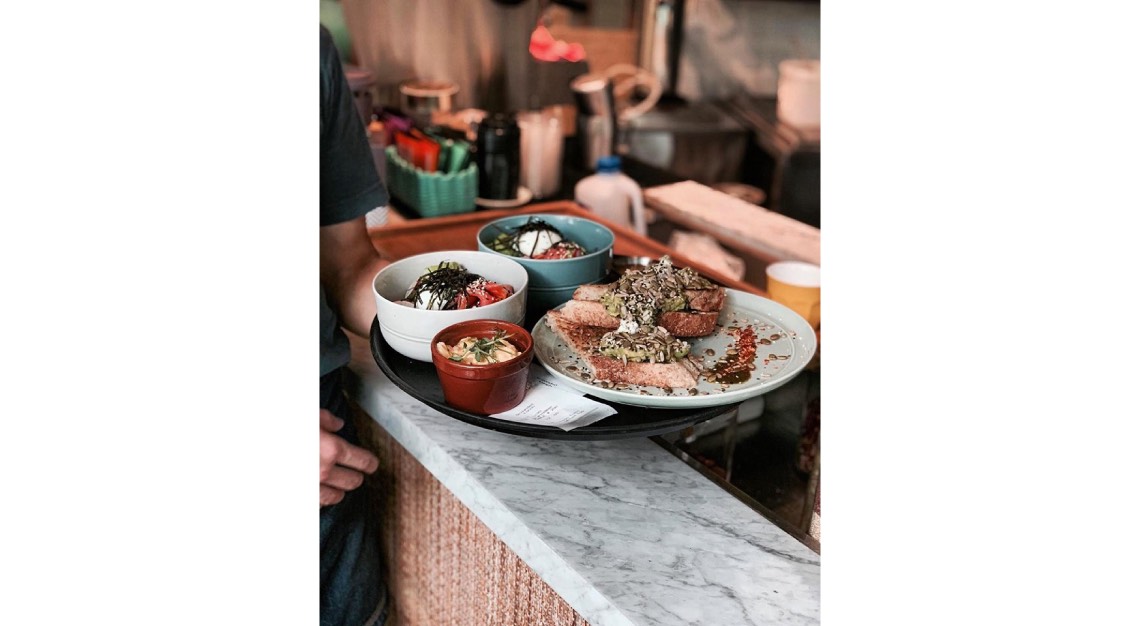 Common Man Coffee Roasters
Why go?
Despite its name, there's nothing common about this Singapore-based outfit. Its focus is on speciality coffee, which, in the trade, is an exclusive title only given to beans possessing flavours so distinctive that their varieties, growing regions, and processing methods could be identified by taste. Common Man Coffee Roasters is currently represented by two cafes, one on Martin Road and the newest one on Stanley Street.
What to order?
A must-try when visiting the Martin Road outlet is the 22 Martin Blend, named as a tribute to the cafe's location. With classic coffee notes evoking hazelnut, toffee and dark chocolate, it should be a comfort drink for many.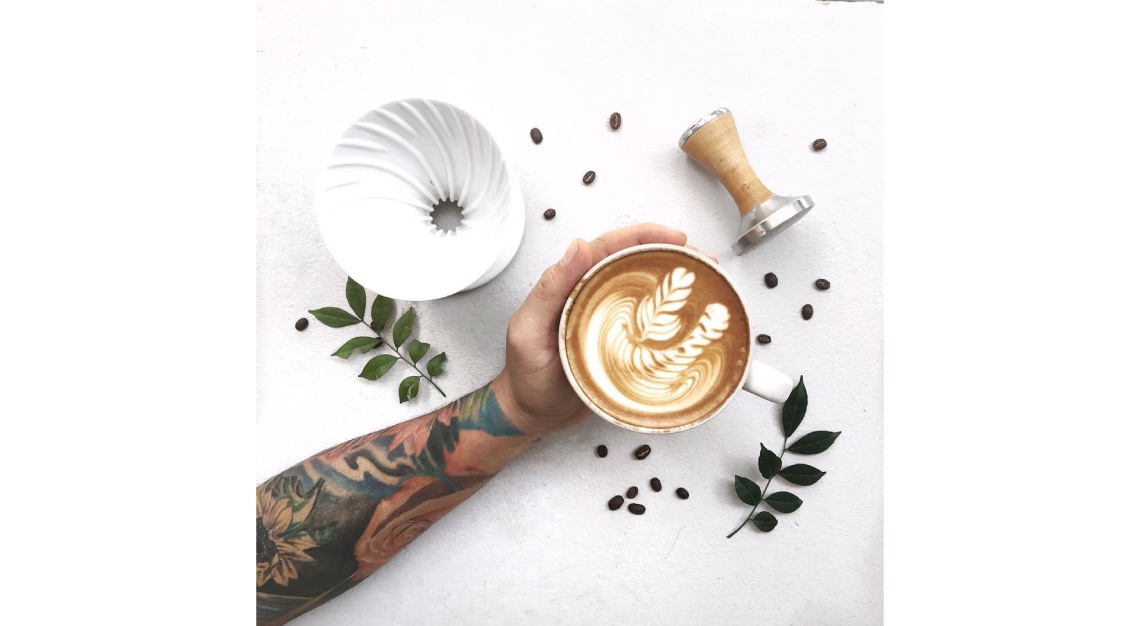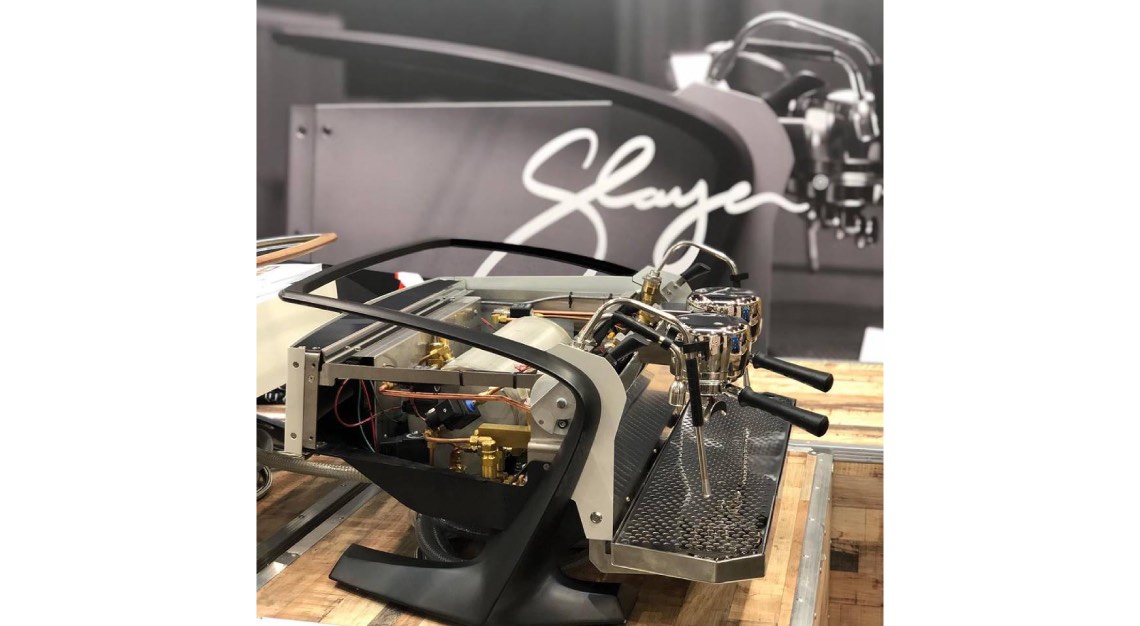 Jimmy Monkey Café and Bar
Why go?
The name doesn't sound like it, but the guys at Jimmy Monkey take their coffee very seriously. Founded by Australian Michael Ryan in 2011, Jimmy Monkey is the epitome of Australian coffee culture. That means friendly baristas, no fancy fads and the constant pursuit of quality espresso beverages, made with beans thoughtfully sourced from Asia to South America.
Tucked away in peaceful One-North, this isn't just the place to start your day, but a great place to end it as well. You can always count on it for a consistently creamy cup of Cappuccino – we haven't been disappointed – and full-flavoured Espresso made from the cafe's prized Slayer machine. All the drinks are made from house blends, including their signature full-bodied five-bean blend that hails from the likes of Guatemala, Colombia and Costa Rica.
What to order?
Definitely the Cappuccino, Flat White or Cold Brew. Pair it with comfort Australasian fare, such as The Hulk, a feta cheese- and avocado-filled bun, or the Cheesy Vegemite Toast Soldiers, if you like half-boiled eggs and funky Vegemite.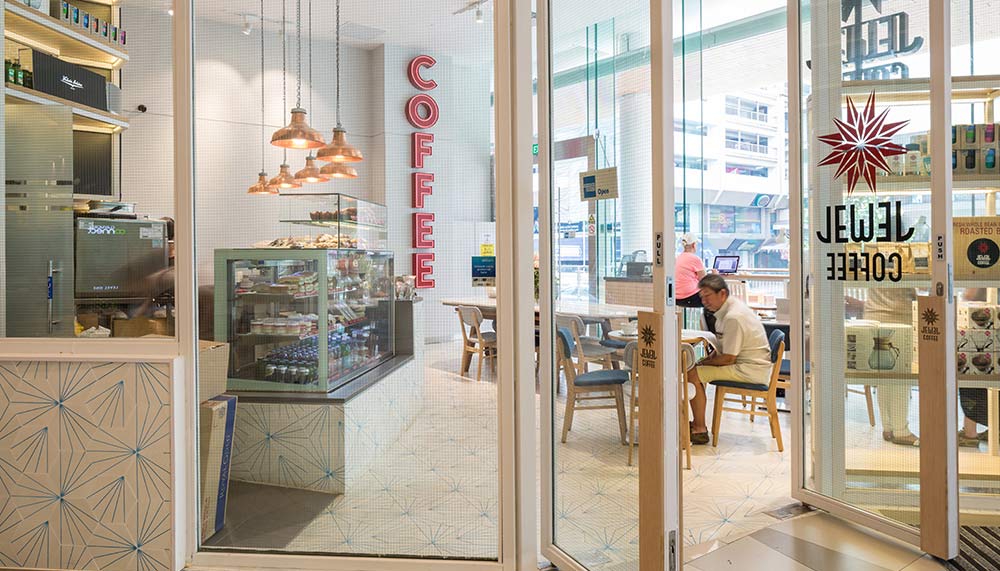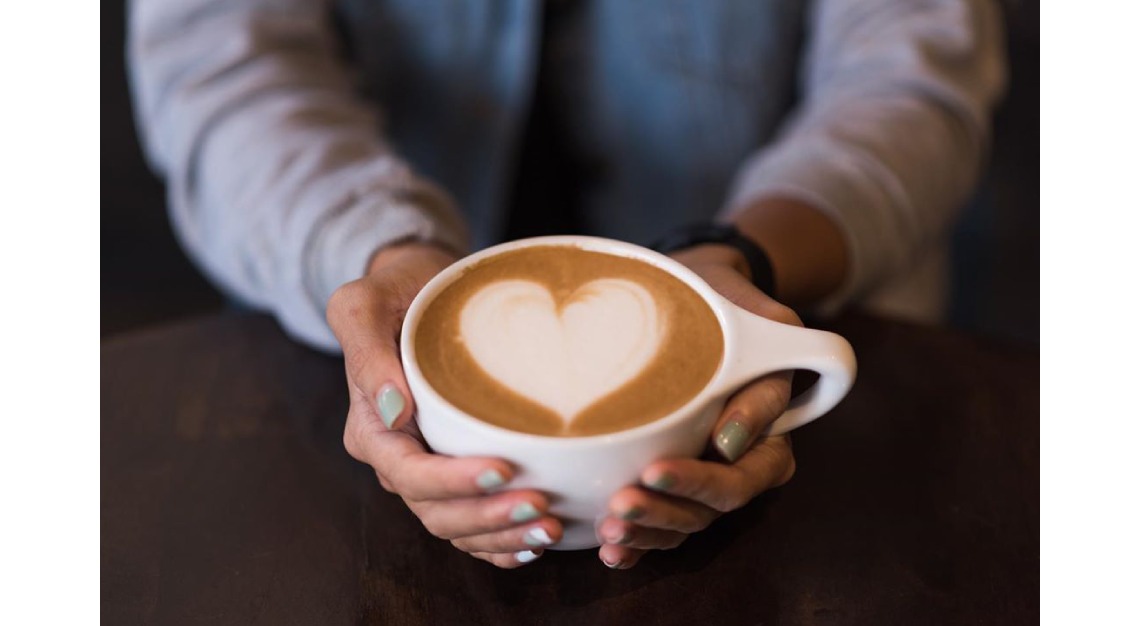 Jewel Coffee
Why go?
Only the best 'purebreds' please. When Jewel debuted with its first cafe in Shenton Way in 2011, it claimed to be the only roaster in Singapore providing single origin beans for espresso. Today, however, it has evolved into an empire of 14 cafes around the island, serving both single origins and blends from around the world, roasted at its 186-sq-m plant in Tuas.
What to order?
Jewel's cafes cater to serious caffeine addicts, with double shots being the default. Single shots are only served if the preference is specified in the order. Beans are rotated so patrons will not see the same menu every time, but if you chance upon the Sumatra Mandheling Terminator 3, try it just for the fun of it.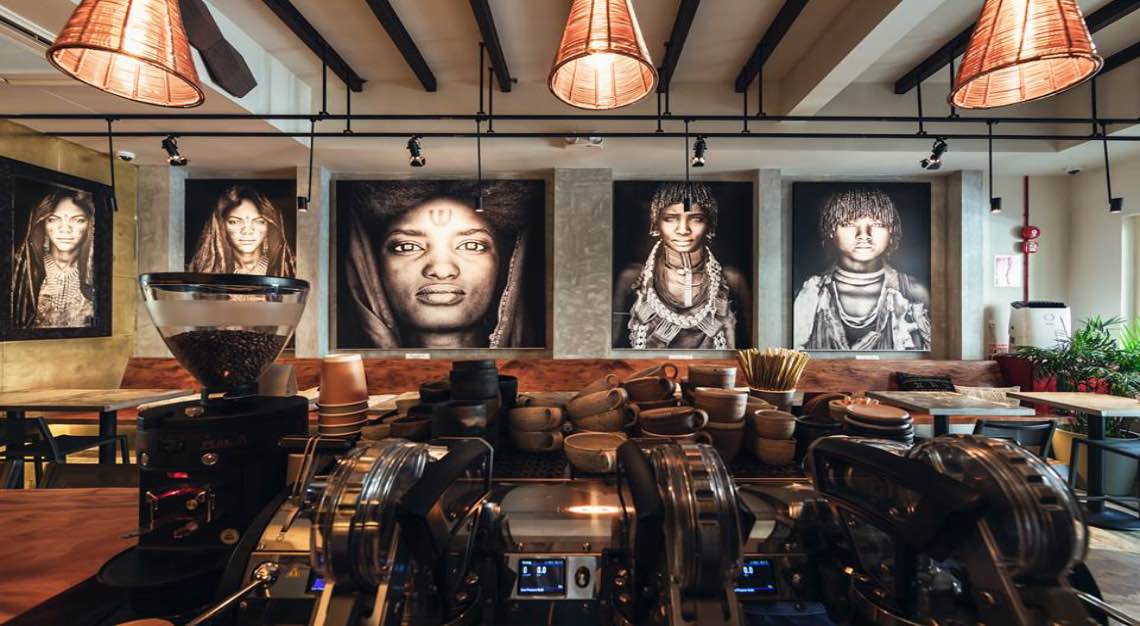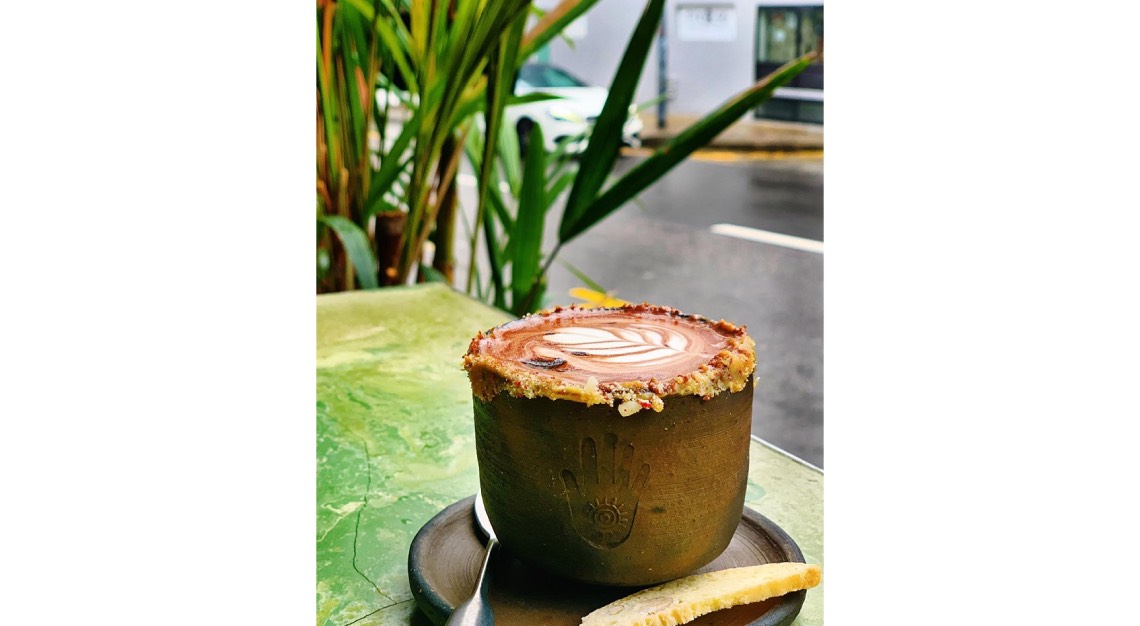 Kafe UTU
Why go?
Take trip down to Africa with Kafe UTU, an afro-themed café right in heart of Chinatown. Kafe UTU brings out some of the best and only African coffee and short eats in the whole of Singapore. The décor is inspired by African artistry with a mix of modern art, where every corner of the café boasts different artworks, ceramics and showpieces, all sourced directly from Kenya. That's not all, almost all of the crockery such as hand-blown water glasses and ceramic coffee mugs are also specially made in Kenya.
What to order?
Although known for its special African sourced coffee, Kafe UTU also serves up some delicious east and west African inspired short eats. Do try the West African Spicy Greens with Chicken Thigh and Fried Plantain with Mango Chili Marmalade. Chase down your food with some cold Ubuntu coffee, a special blend of coffee consisting of Uganda, Mexico and Brazil beans.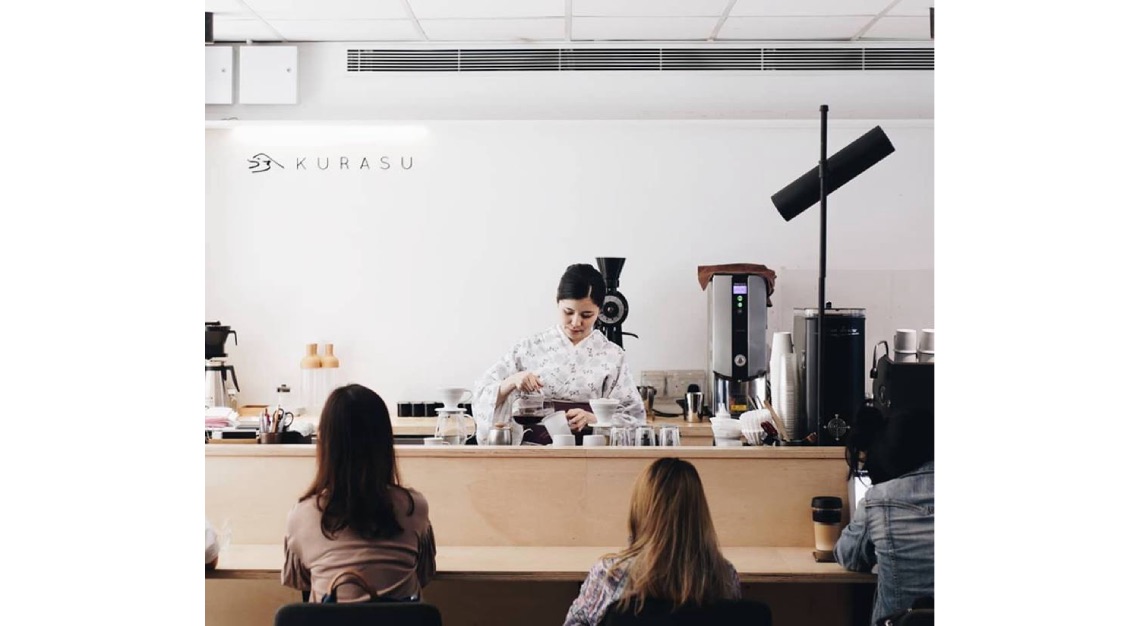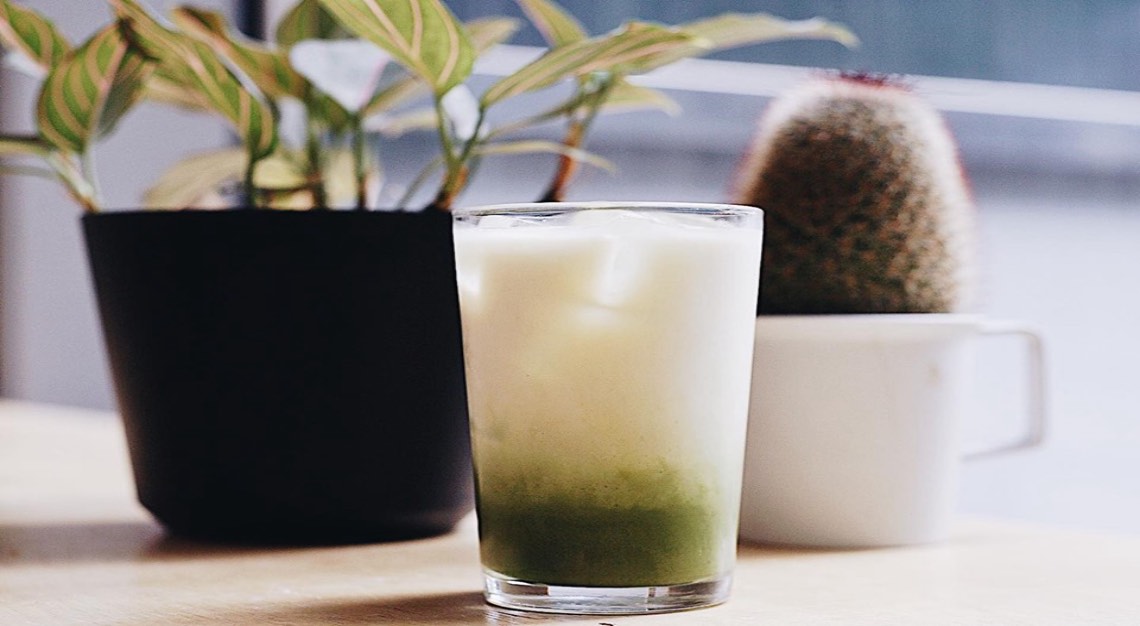 Kurasu
Why go?
Minimalism has been the "it" trend and in both decor and menu, Kurasu is painfully minimalist. So minimalist, in fact, that it looks like an extension of the office that is District 6, the co-working space it shares its Odeon Towers location with. Unfortunately, it serves no food except for a mediocre banana cake not worth trying, but no matter, the coffee more than makes up for it.
What to order?
The speciality here is their pour-over brews. As the name indicates, it involves slowing pouring hot water through the very thin spout of a purpose-built kettle over ground coffee in a filter. And then you wait, and wait, until enough coffee has dripped through the filter to fill a cup. Because owner Yozo Otsuki hails from Kyoto, most of the beans used here are from various Japanese roasters.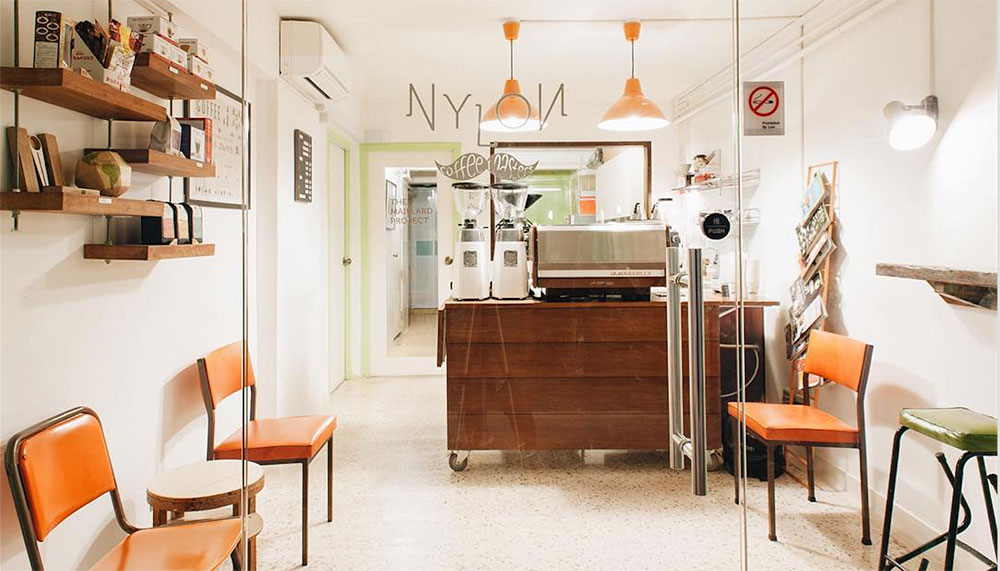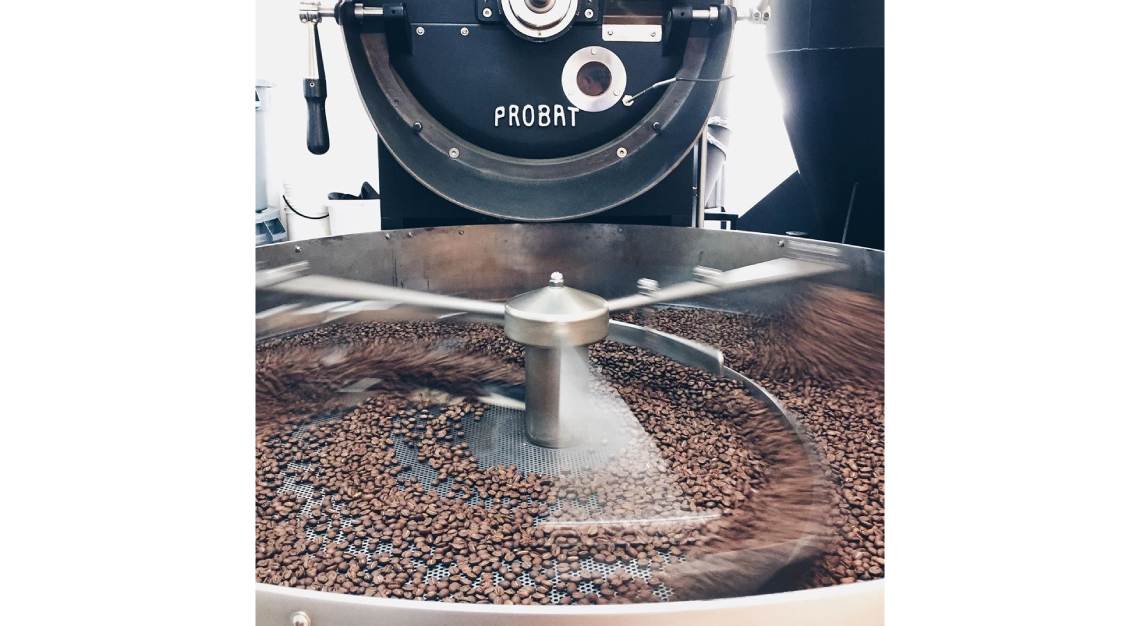 Nylon Coffee Roasters
Why go?
The name Nylon has nothing to do with the fabric and everything to do with the cities that inspired the founding of the cafe. After years of working and cafe-hopping in London and New York, Dennis Tang and Lee Jia Min decided to bring the vibrant cafe culture they had seen in those cities back home to Singapore.
Nylon, therefore, is a portmanteau of New York and London, and is a business run with a lot of heart. Tang and Lee are big on sustainability, and only work with farms that share their love of it. To this end, they have personally visited every farm they source from, which currently hail from Colombia, Honduras, and El Salvador. The beans are then roasted in-house in the back of its tiny cafe at Everton Park.
What to order?
Nylon's espresso selection is the highlight of their menu, as coffee lovers can indulge in coffee blends from El Salvadore, Nicaragua, Brazil and Guatemala.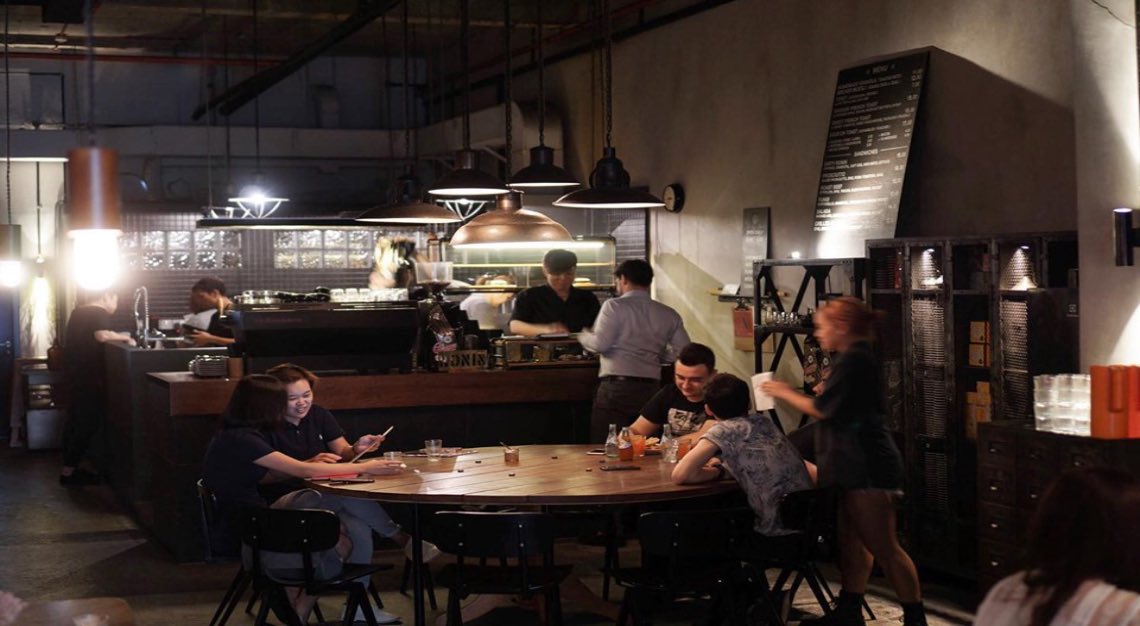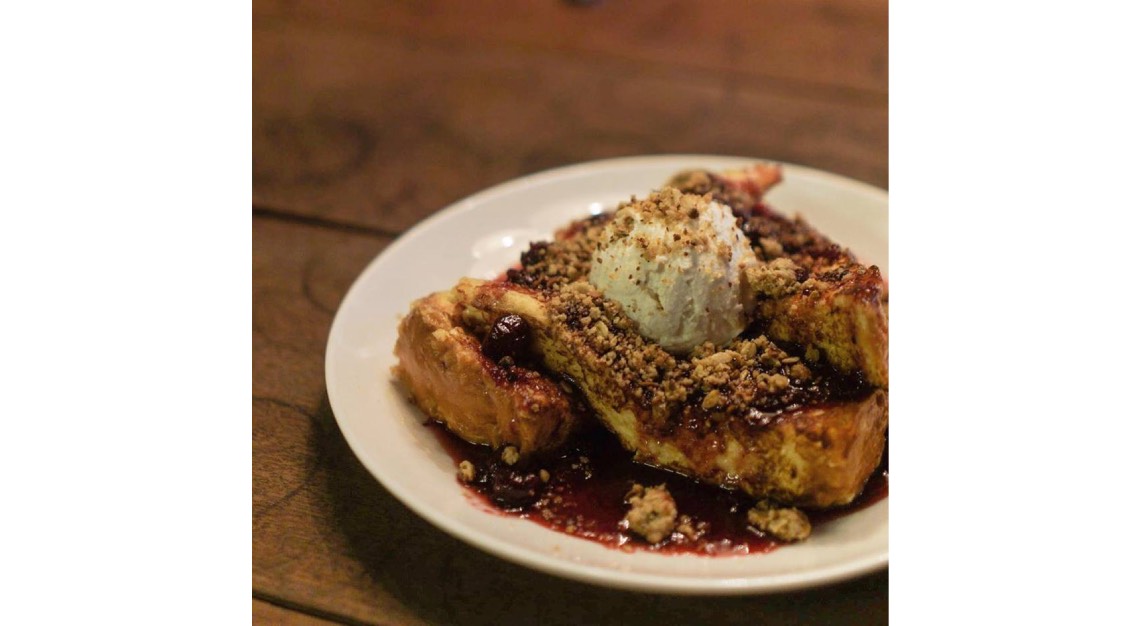 Ronin
Why go?
Ronin serves Genovese coffee roasted in Australia, so what you'll get is a brew that will hopefully transport you to the cafes of Melbourne. The Super Brazil blend combines beans from 12 different origins including Brazil (of course), Costa Rica, Indonesia, and even India. It's said to be a well-rounded concoction that tastes good whether served on its own in the form of an espresso, or with milk.
What to order?
Coffee at Ronin embodies the hipster culture, with the classic varieties of lattes, espressos and cappuccinos available for order. Want something different? Order Wicked, their signature mint mocha that's Christmas in a cup. The food menu is just as hipster-centric, with all-day breakfast items like granola, muesli and hearty sandwiches.