T-4 days
The heat is on! For those eagerly anticipating Robb Report Singapore's Car Of The Year 2017, we've got quite the line-up for you.
Set-up and preparation begins on Saturday, where our team gets hands on at the event floor. From booth preparation with our sponsors to demarcating spaces for car and art showcases, you can be sure we'll be working up a sweat in no time.
On Monday, our doors will open to welcome our first set of guest judges along with their plus ones! They'll be taking the wheel at the drivers' seats, and putting each car through our urban routes. Of course, delectable lunches and dinners at Marina Bay Sands Celebrity Chef restaurants, including a pre-dinner cocktail by Martell. Drivers taking a break can also browse the booths on display by sponsors such as A. Lange & Sohne, Degussa, TWG Tea, Tumi, Emerald Bay, Laguna National, Hugo Boss and Sam & Sara.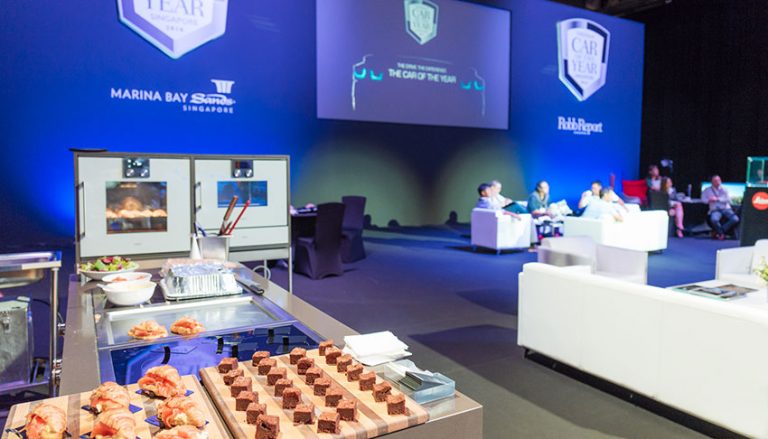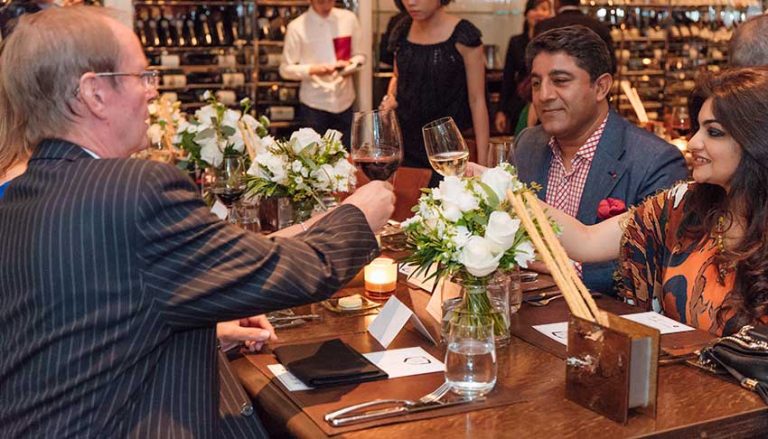 Members of the public are also welcome to join the festivities. Luxglove has curated a collection of more than 40 vintage and classic cars, and if you're ever so inclined to add one to your collection, be sure to speak to our team. Some of the cars (think Ferraris, Porsches, Jaguars and Mercedes and even an Austin Healey) are for sale, and there's no better time to deliberate on which you should take home.
And let's not forget the art exhibition by Partners & Mucciaccia, where pieces by Marc Chagall and Oliviero Rainaldi will be on display. The Red Pencil will also be raising awareness about art therapy as a medium for to help those at a disadvantage in society, and funds for its next project.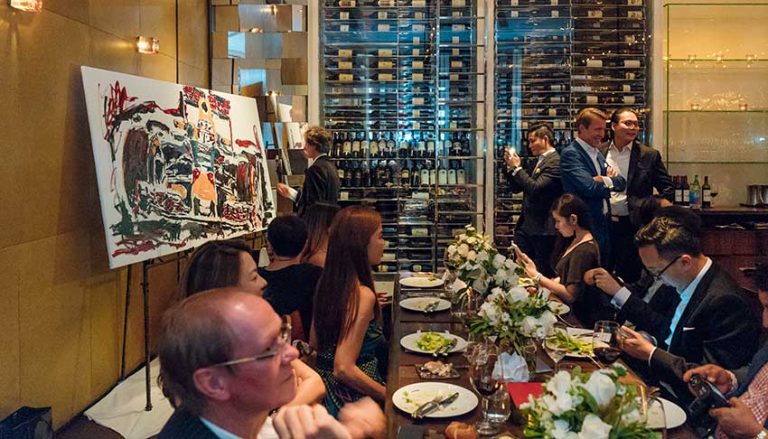 Quintessentially, our luxury concierge partner, will also be on hand to accept all requests throughout the week. Fancy celebrating an anniversary on Mount Everest, savouring the most expensive burger — dusted with 24k gold flakes — or having a Hollywood actor make his appearance at your party? No request is too big or difficult for Quintessentially to handle, so sit back and let the team enrich your life with the most unexpected surprises.
Public days and hours are as follows:
10 – 12July and 14 – 15 July: 6.30pm – 9pm
16 July, Sunday: 10am – 6pm
Tickets can be purchased from Eventbrite.