From foot rubs and scalp treatments to facials and full-body massages, these luxury spas in and around the CBD promise the ultimate downtime you've been wanting
We could wax lyrical and throw in wellness buzzwords on what a visit to a spa does for you: It rejuvenates the overworked mind and body, provides an escape, and leaves you feeling refreshed. But where's the fun in that? Instead, we've scoured the island for the top luxury spas, where therapists expertly knead out all the kinks and knots you never knew existed, and more importantly, where post-massage soreness is but a myth. Take along your swimsuit, most of the spas come with world-class facilities that carry their own weight. Don't be surprised if your hour-long massage turns into a half-day spa session.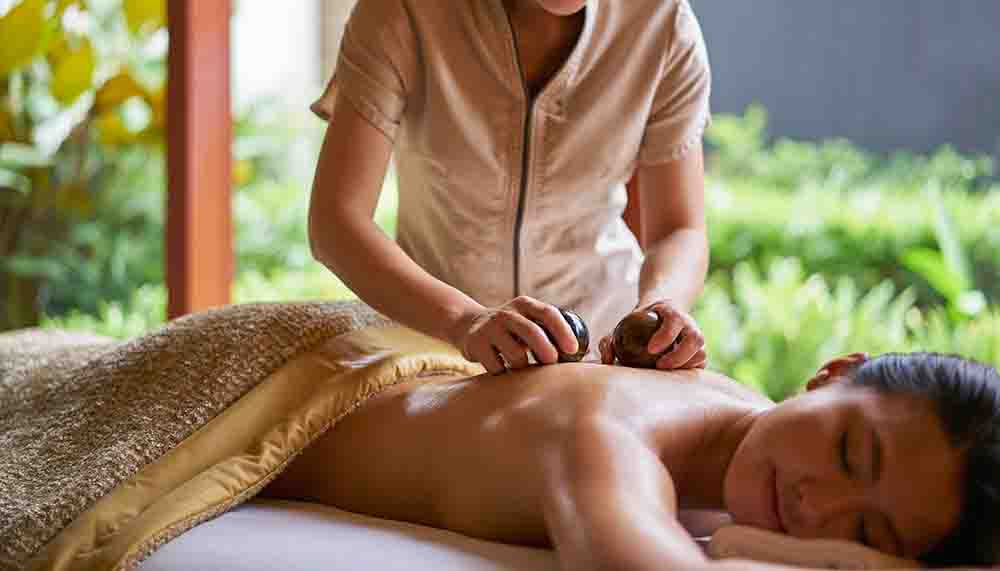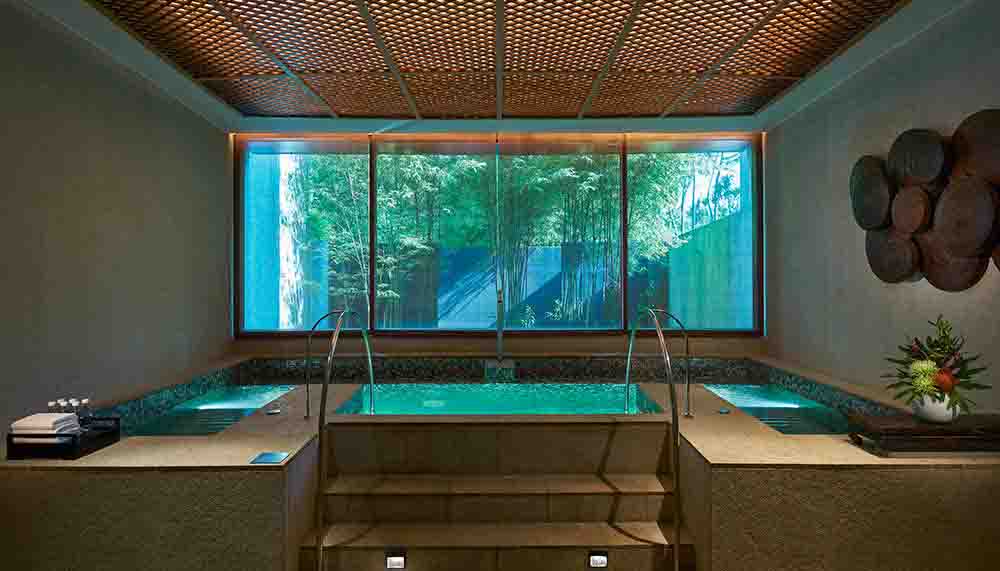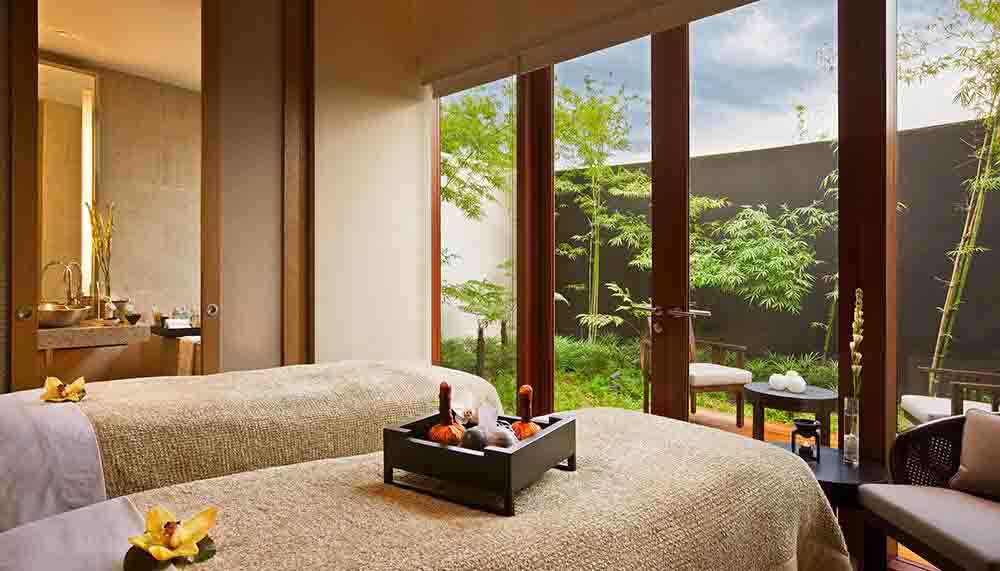 Auriga Spa, Capella Singapore
Auriga Spa at Capella Singapore takes pampering sessions seriously and provides everything you expect for an afternoon of disconnecting and unwinding. The journey to the Auriga is one you'll enjoy, the soothing burble of water in the reflection pond puts you into a trance-like state before you even step foot into the spa. It's signature treatments correspond with different phases of the moon, depending on when you have your session you'll focus on detoxing, renewal balancing or healing.
Robb tip: We recommend arriving an hour early (or more) before your treatment, so that you'd be able to make full use of the spa's facilities such as the herbal steam room, an ice fountain, a vitality pool with a swan neck shower to massage your shoulders, as well as cool and warm shower experiences.
Auriga Spa
Capella Singapore
1 The Knolls
Sentosa Gateway
Singapore 098297
Tel: +65 6591 5023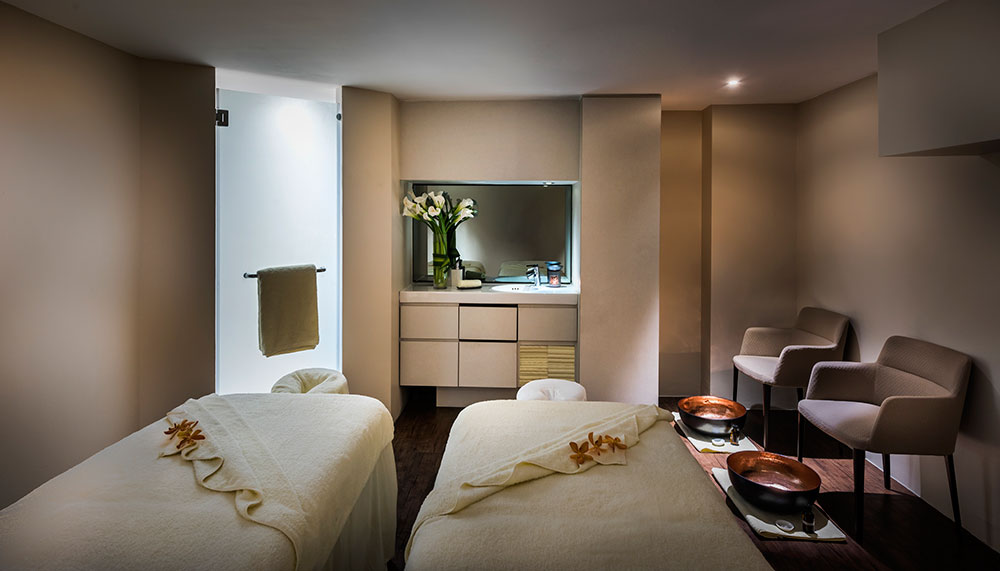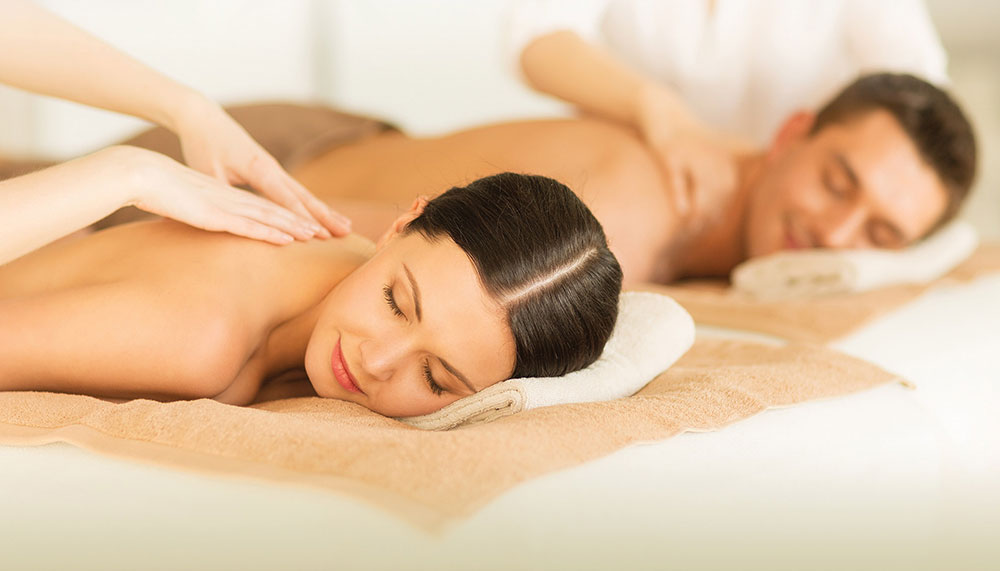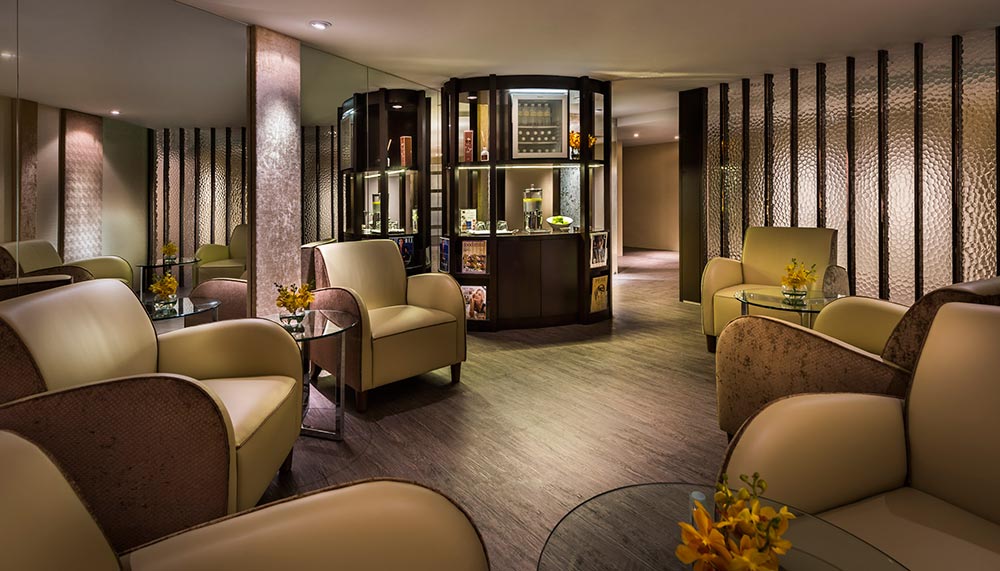 The Fullerton Spa, The Fullerton Hotel Singapore
Although you wouldn't find jacuzzis, ice baths or rain showers within The Fullerton Hotel Singapore's spa facility, the treatment more than makes up for it. The Full Body Indulgence, which comprises a 30-minute body scrub, a 90-minute signature massage and a 60-minute facial, uses products by Aromatherapy Associates. The dry scrub aids in removing water retention, while the yummy leave-on facial peel with pineapple extract gently removes dead cells, allowing the rose cream to restore suppleness to your skin.
Robb tip: Request for a treatment room at the end of the hall. The bed is in full view the minute you step into the room. This adds a certain amount of vulnerability when you're asked to sit up post-treatment, with nothing but a thin piece of sheet covering your body… and the therapist opens the door to leave.
The Fullerton Hotel Singapore
1 Fullerton Square
Singapore 049178
Tel: +65 6733 8388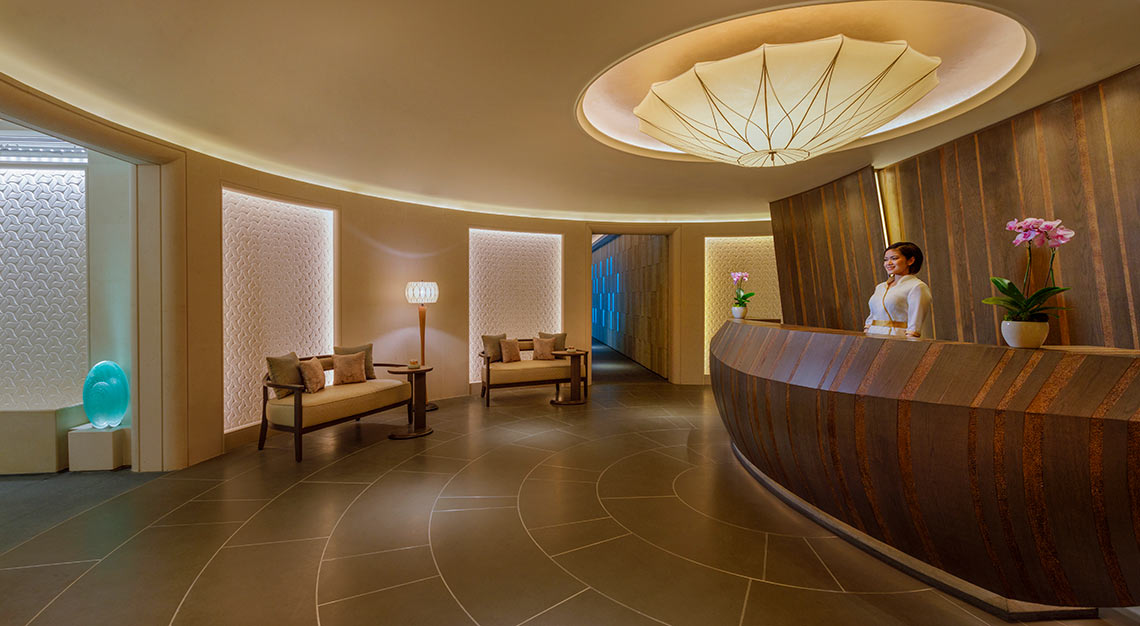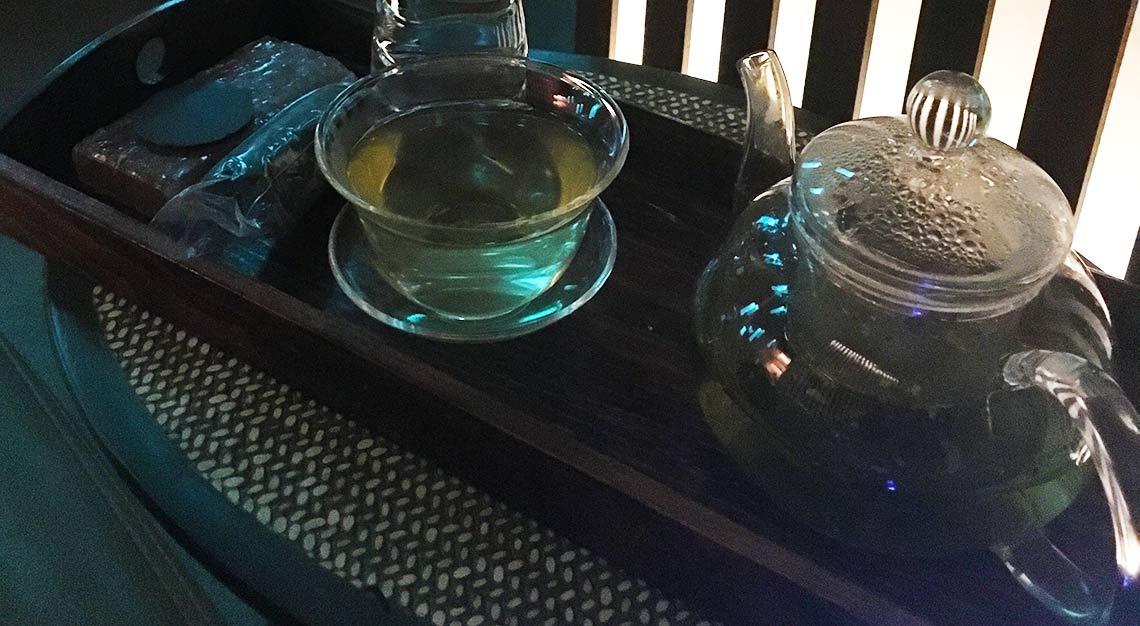 The Ritz-Carlton Spa, The Ritz-Carlton, Millenia Singapore
The Hot Lapis Stone treatment at The Ritz-Carlton, Millenia Singapore relies on the natural healing properties of lapis lazuli gemstones to help guests unwind. Warm, sapphire-blue lapis lazuli stones are used in this treatment to help relieve muscle tension. Dating back more than 6,500 years ago, these stones were first used as jewellery by royal families and are believed to stimulate physical, psychological and spiritual healing. Once your treatment ends, have a soak in the heated jacuzzi outside the treatment room, which is said to alleviate post-treatment soreness and improve blood circulation.
Robb tip: It's the first spa in Singapore to offer La Mer facials. For those pressed for time, express treatments in a semi-private Timeless Capsule room are also available.
The Ritz-Carlton, Millenia Singapore
7 Raffles Ave,
Singapore 039799
Tel: +65 6337 8888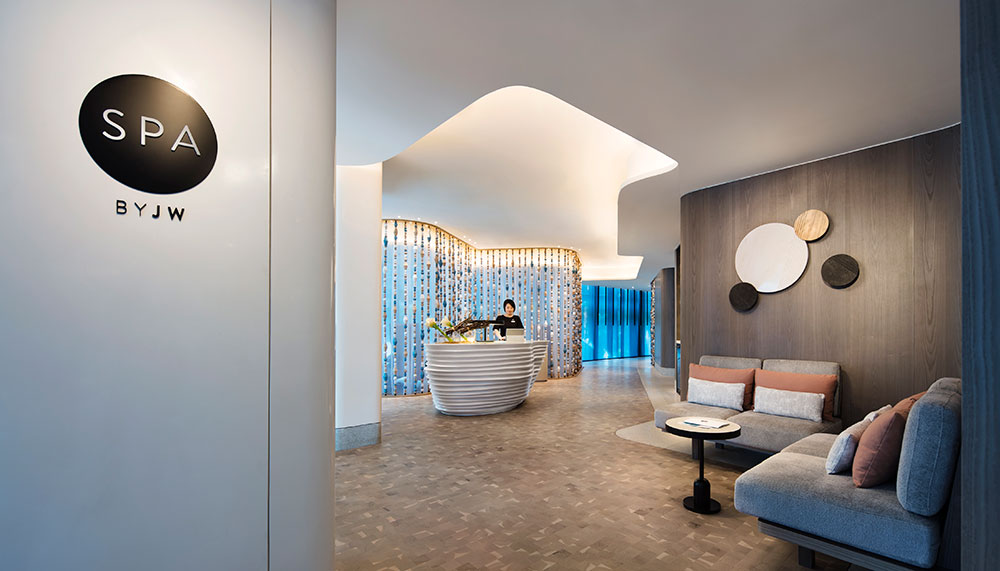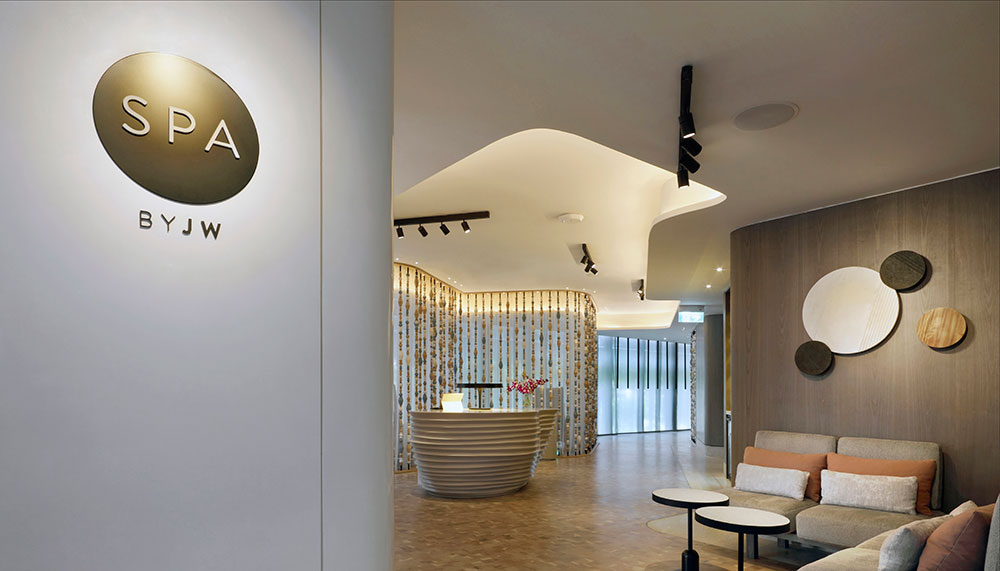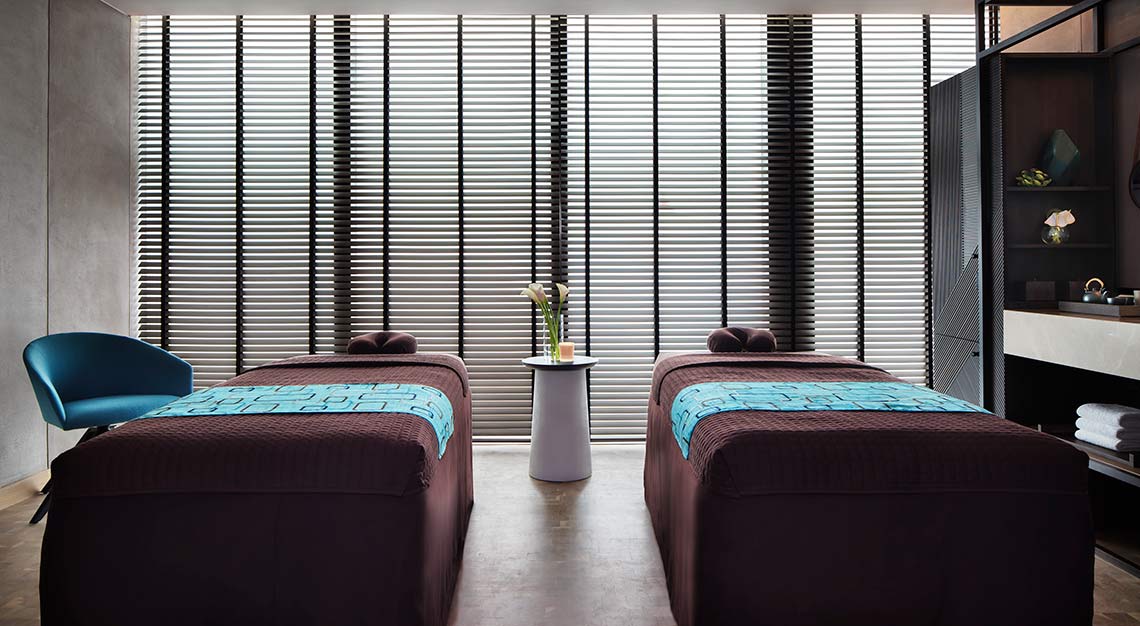 Spa by JW, JW Marriott Singapore South Beach
While city hotels may offer heritage, luxury and all that jazz, they usually tend to miss the mark, particularly where spas are concerned. But this isn't the case for Spa by JW, which has an impressive portfolio of treatments to boast coupled with top-notch facilities. The spa's signature 50-minute massage does the trick for those who can't afford to spare a couple of hours for some midday downtime. There's no welcome foot bath, but what you get is a no-nonsense, 50-minute TLC package that will hurl your body to a state of bliss. The techniques used in the treatment are said to boost blood circulation and promote relaxation, and one may enjoy the rest of the afternoon in one of the zero gravity chairs in the relaxation lounge.
Robb tip: Treatment rooms may be a tad bright and airy, which may not work well for some. If you're looking to catch some shut-eye, request for the wooden shutter panels to be fully drawn.
Spa by JW
Level 2, East Tower
JW Marriott Singapore South Beach
30 Beach Road
Singapore 189763
Tel: +65 6818 1929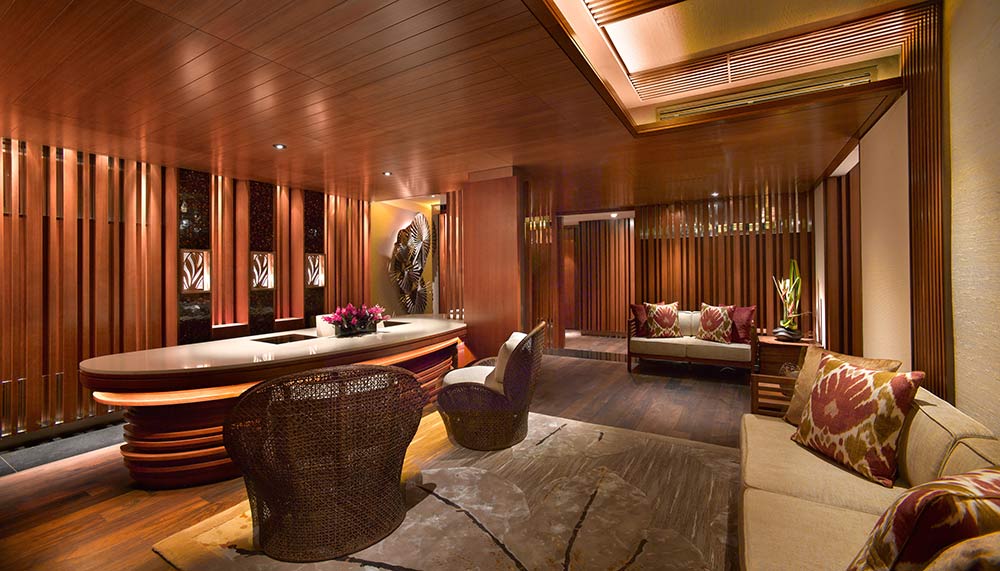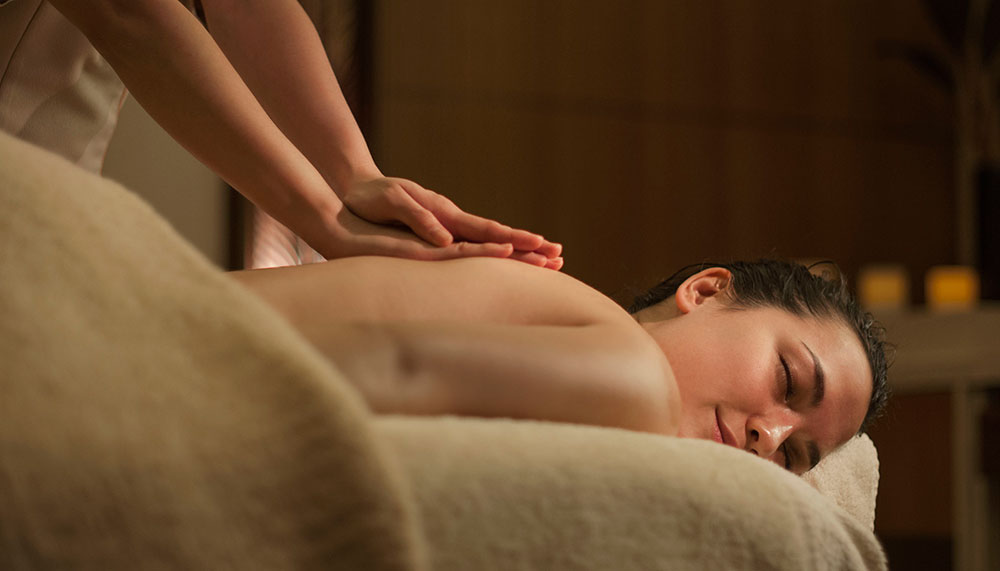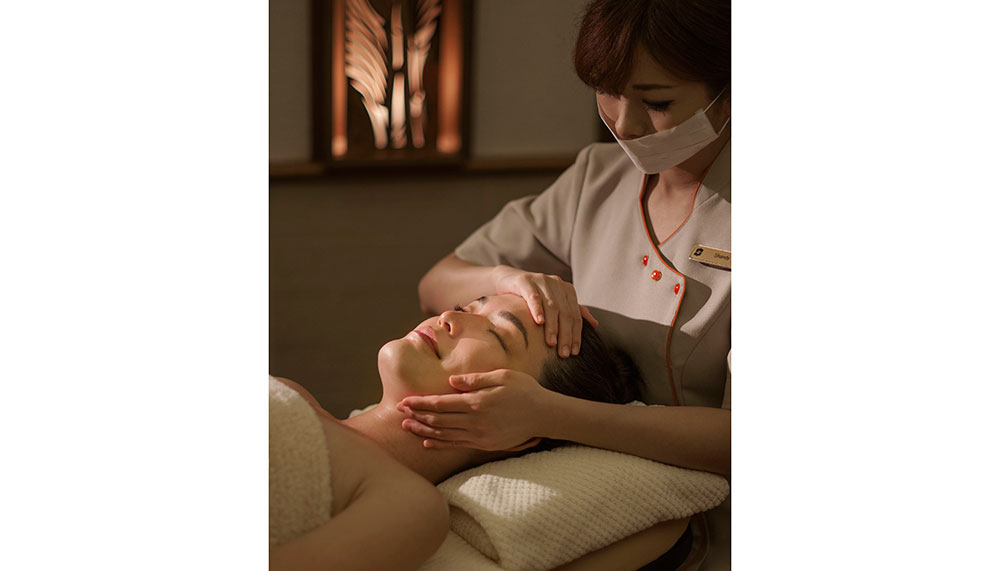 Chi, The Spa, Shangri-La Hotel Singapore
Have two hours to burn in town? Make your way to Chi, The Spa at Shangri-La Hotel Singapore for its Singapore Heritage Deep Tissue Massage ($235++), a 90-minute massage that combines light stretching with deep tissue techniques to release tension in the body. The treatment combines traditional Asian massage and therapeutic-massage techniques.
Robb tip: Don't be shocked when your therapist places a warm towel between the bed and your body midway through the massage. It helps to increase blood flow to the skin and relief post-treatment muscle aches.
Shangri-La Hotel Singapore
22 Orange Grove Road
Singapore 258350
Tel: +65 6213 4398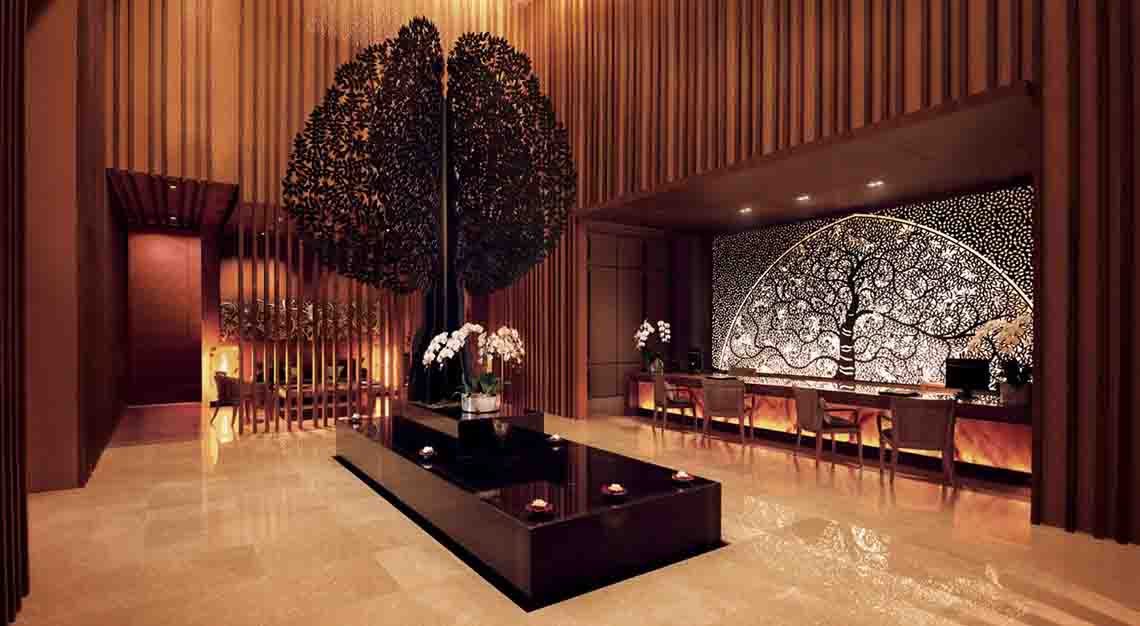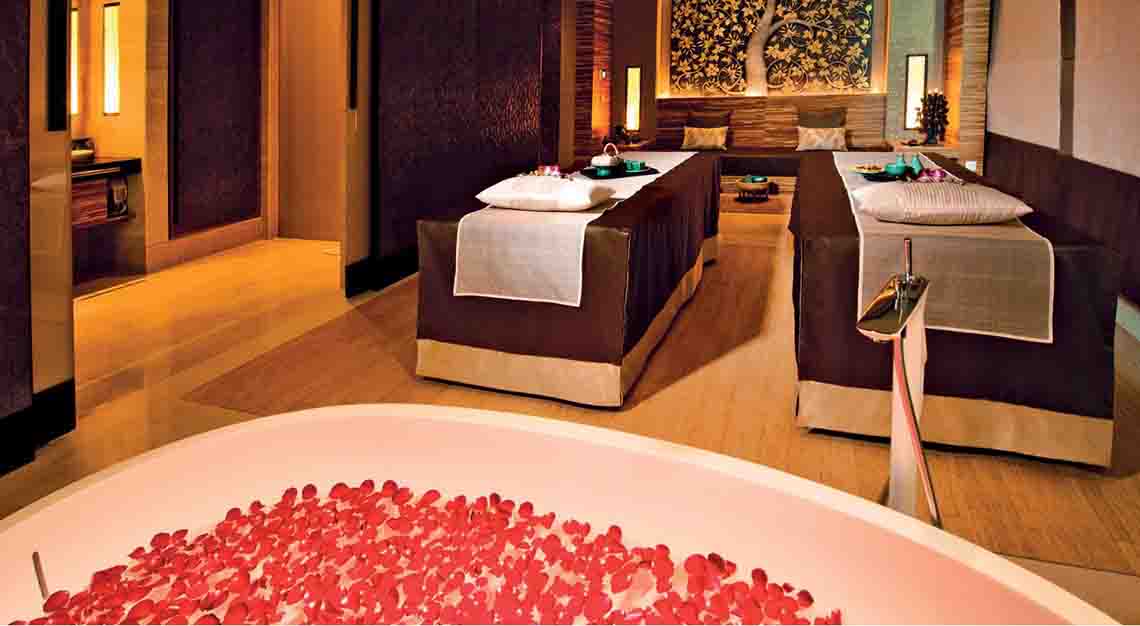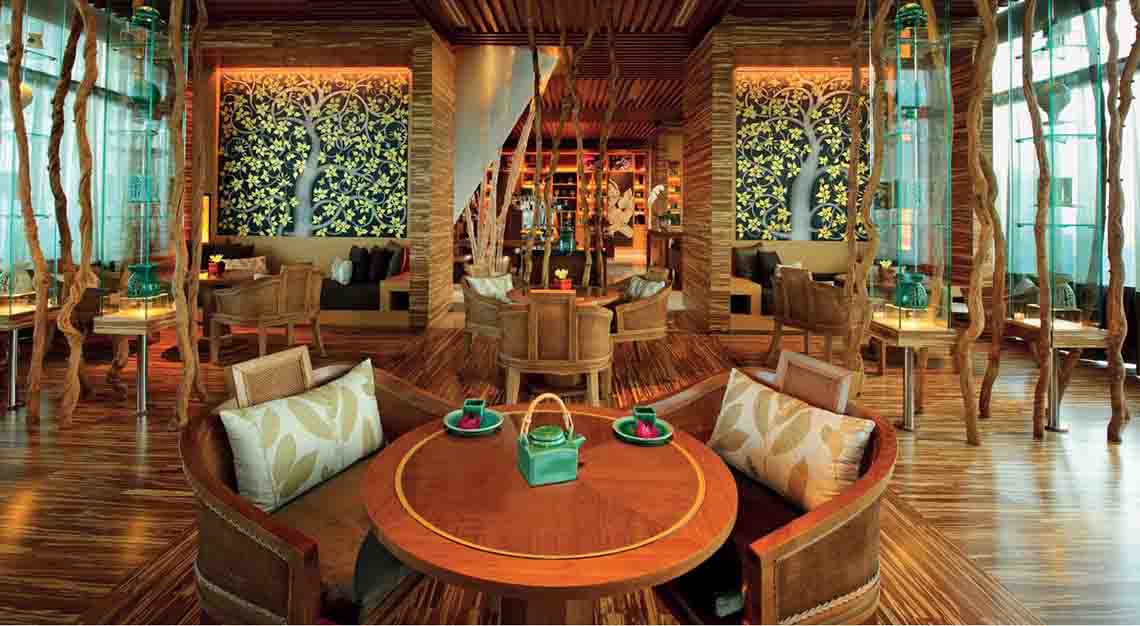 Banyan Tree Spa, Marina Bay Sands
Did you know that each Banyan Tree Spa therapist undergoes at least 350 hours of training based on stringent curriculum of the accredited Banyan Tree Spa Academy? Situated on level 55 of Marina Bay Sands hotel, Banyan Tree Spa offers an impressive range of treatment options coupled with stunning panoramas of the city skyline.  All Banyan Tree Spa treatments begin with a soothing Foot Bath and come with a complimentary 30-minute Calm Time of refreshments and relaxation.
Robb tip: One of the signature treatments to try here is the Sense of Place – Harmony Banyan treatment, a full-body massage that uses a refreshing body scrub made from orchid flowers – which help to promote smooth and flawless skin.
Banyan Tree Spa
Marina Bay Sands
10 Bayfront Avenue
Tower 1
Level 55
Singapore 018956
Tel: + 65 6688 8825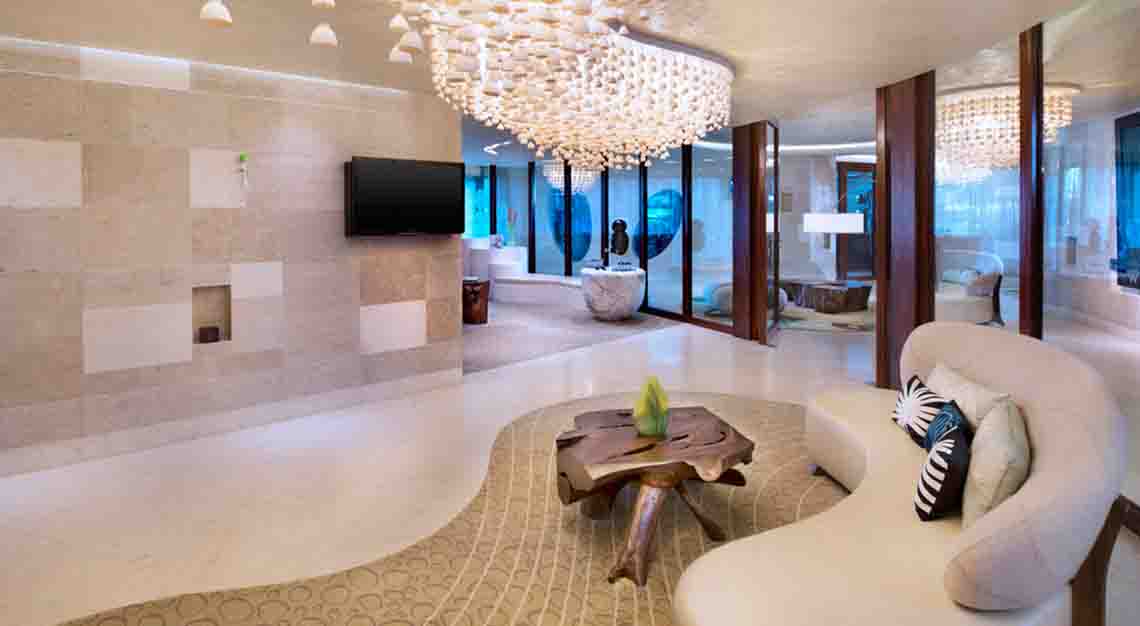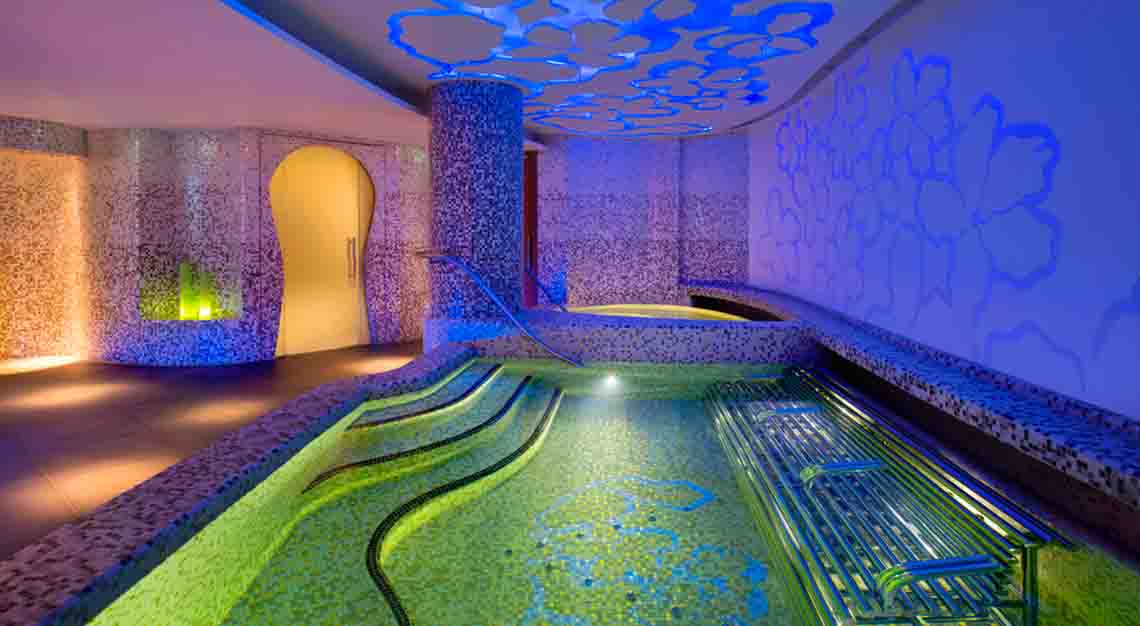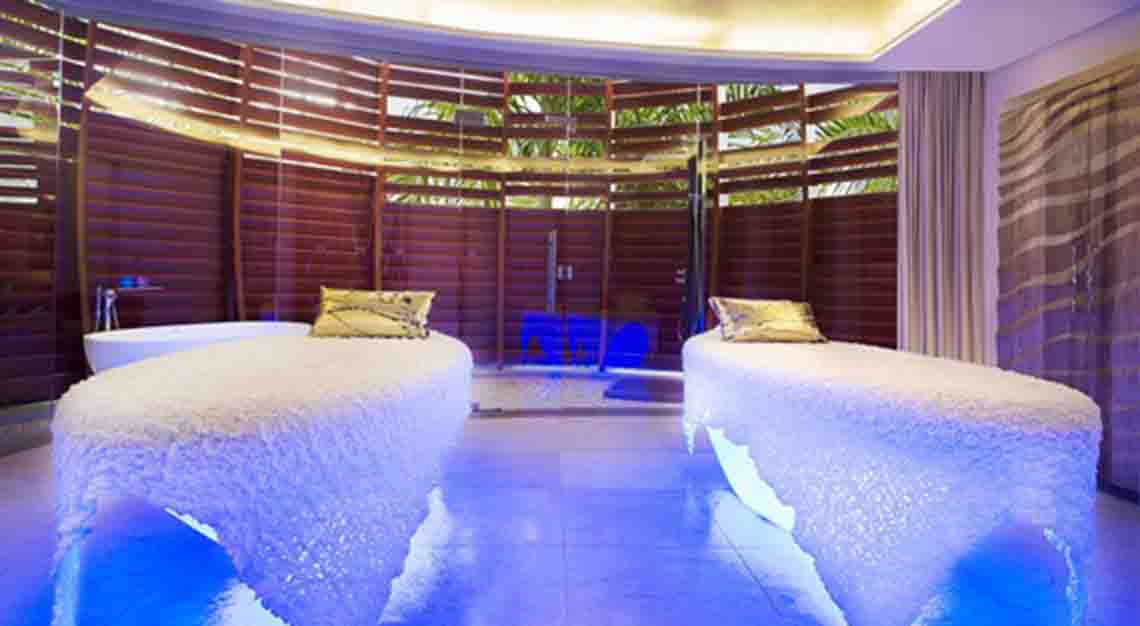 Away Spa, W Sentosa
While a majority of the spa facilities in luxury hotels bear calm and zen interiors through the use of warm, earthy colours, this isn't entirely the case for W Sentosa's Away Spa. The spa facilities comprise a decompression area, sauna, steam room, vitality pool, herbal bath and experiential showers, are vibrantly illuminated in hues of purple, orange, green and blue.  A private outdoor shower is fitted in each of the spa's two double suites, two beauty alcoves and three single treatment rooms.
Robb tip: Give yourself some time to enjoy the spa's private garden after you're done with your treatment. Complimentary fruit-infused waters, dried fruits and nuts are available if you're feeling peckish.
Away Spa
W Sentosa
Sentosa Cove
21 Ocean Way
Singapore 098374
Tel: +65 6808 7290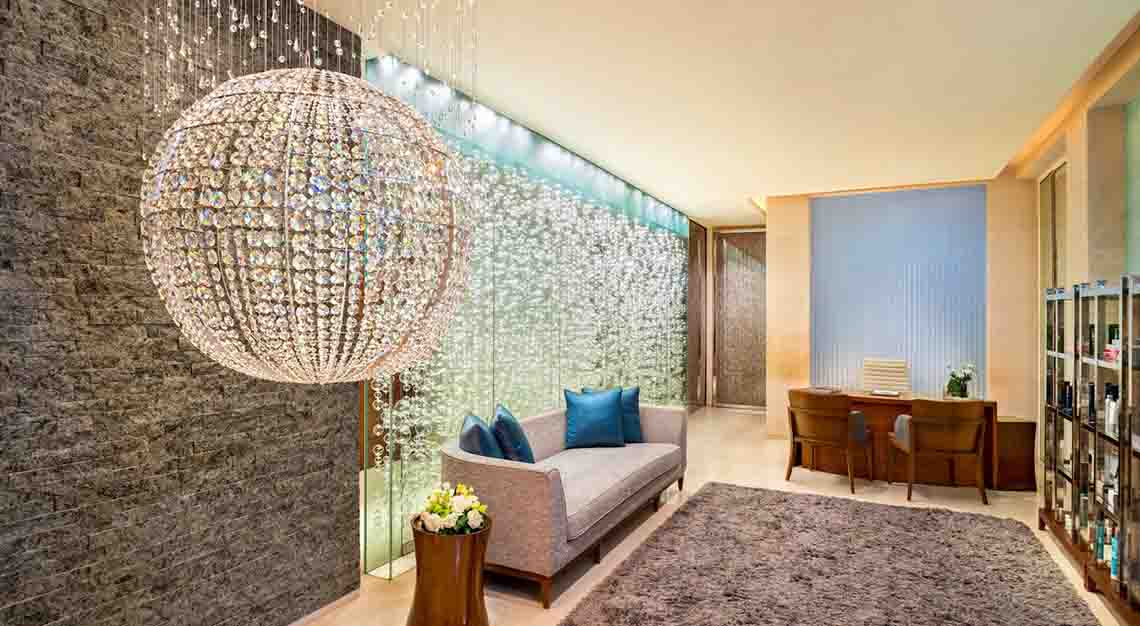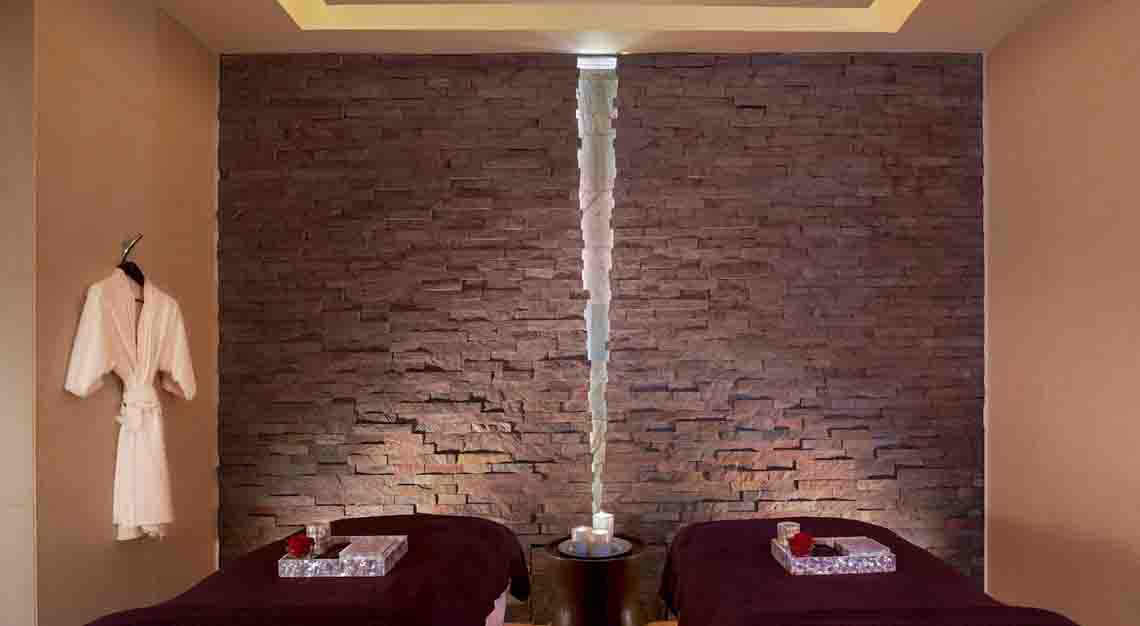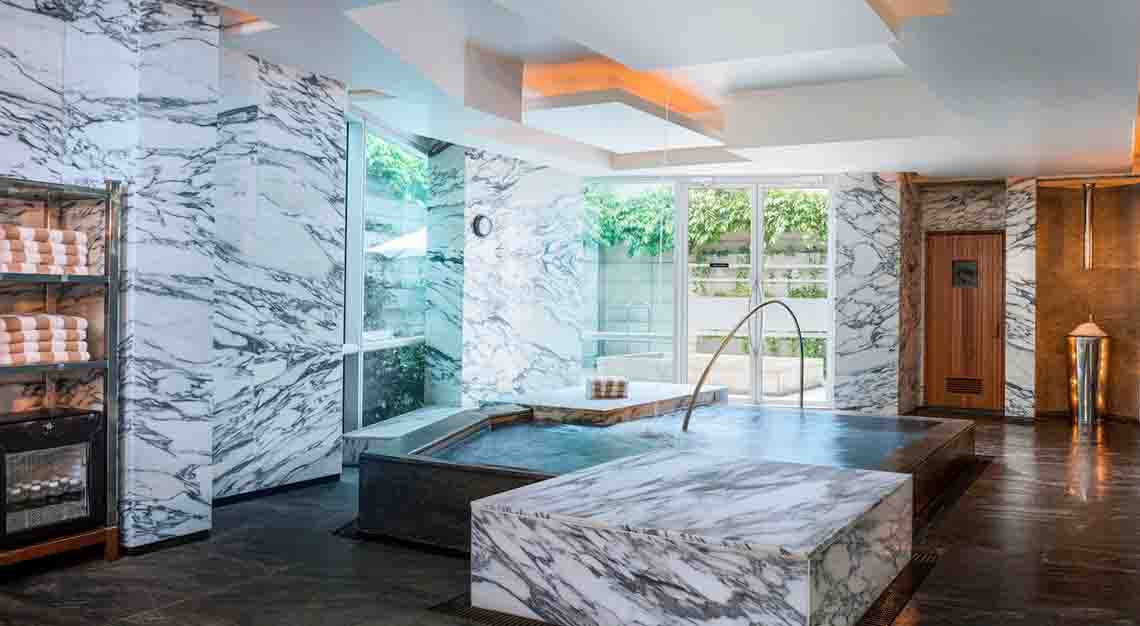 Remede Spa, The St. Regis Singapore
Inspired by age-old traditions from the East and West, Remede Spa at The St. Regis Singapore offers a diverse selection of treatments that focus on the element of water and bathing rituals. Its facilities include steam chambers, an aqua reflexology footpath and a spa garden.
If it's your first time, opt for the signature Black Soap and Rassoul Hammam ritual. Here, the therapist will put you in a state of serenity with a gentle scrub using black soap and purifying rassoul (a Moroccan saponified clay rich in iron oxyde and magnesium, which helps to get rid of the skin's impurities). This is followed by a regenerating face and scalp massage that uses argan oil, leaving the skin beautifully soft and satin smooth.
Robb tip: The spa has partnered Swiss medical skincare brand, Valmont, to offer a 90-minute Soin Majestic treatment using products from its l'Elixie des Glacies Majestic range. It includes two facial cleansings, three massages and four pampering masks, leaving your skin supple for the rest of the week.
Remede Spa
The St. Regis Singapore
29 Tanglin Road
Singapore 247911
Tel: +65 6506 6896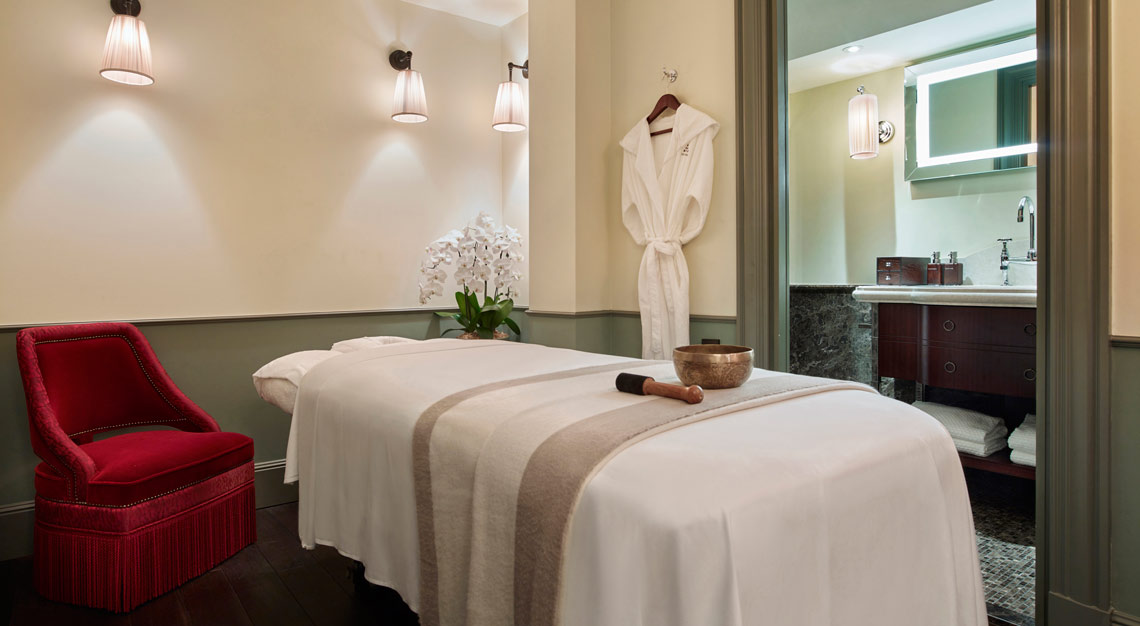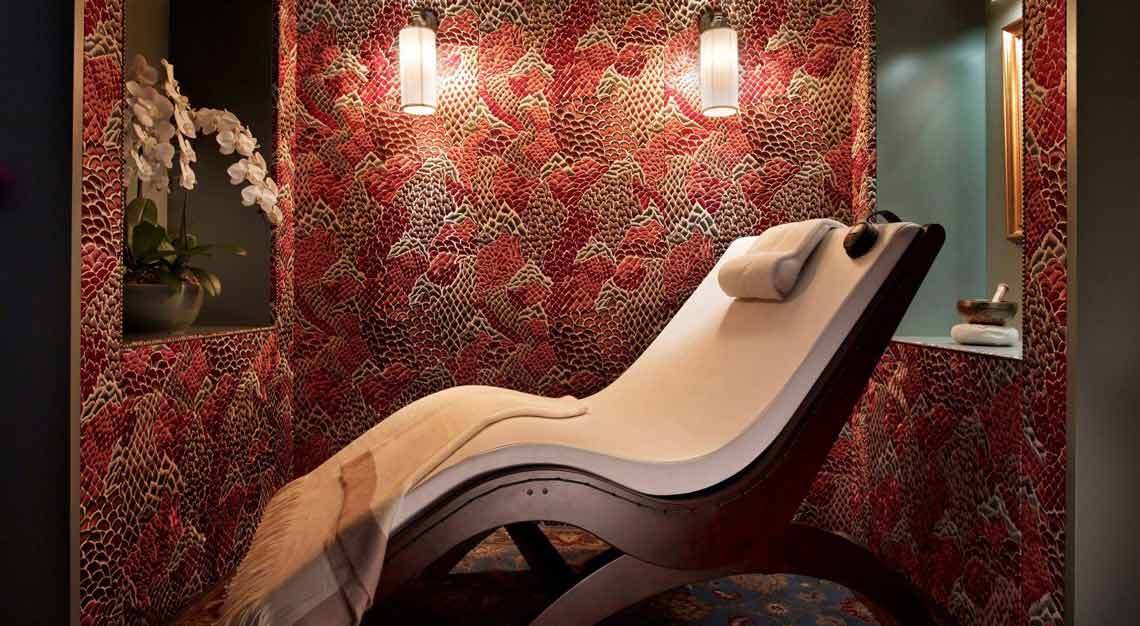 Six Senses Singapore Spa, Six Senses Maxwell
With just five treatment rooms shared across Six Senses Duxton and Six Senses Maxwell, advance bookings are highly recommended. While each room isn't as spacious as those in other parts of the city, it still comes with an ensuite bathroomWhat sets this spa apart from others in the city is that guests are advised to pair their sessions with a wellness consultation by a local traditional Chinese medicine practitioner to reap full benefits of the treatment.
Robb tip: You won't go wrong splurging on the two-hour Vanda 'Miss Joaquim' ritual ($280). After being lulled to a state of serenity with a singing bowl, you'll enjoy a back, neck and shoulder massage, aided by the use of warm amethyst crystals, which allow for muscle relaxation and chakra energy balancing. But don't get too comfortable in limbo, the massage follows with an invigorating orchid scented Himalayan salt body scrub. To keep your body supple and well moisturised, a rose body mask will be generously slathered on your body. The ritual ends with a cooling facial massage where a bamboo stick is rolled over the face and decolletage to reduce and prevent puffiness and swelling.
Six Senses Maxwell
2 Cook Street
Singapore 078857
Tel: +65 6914 1400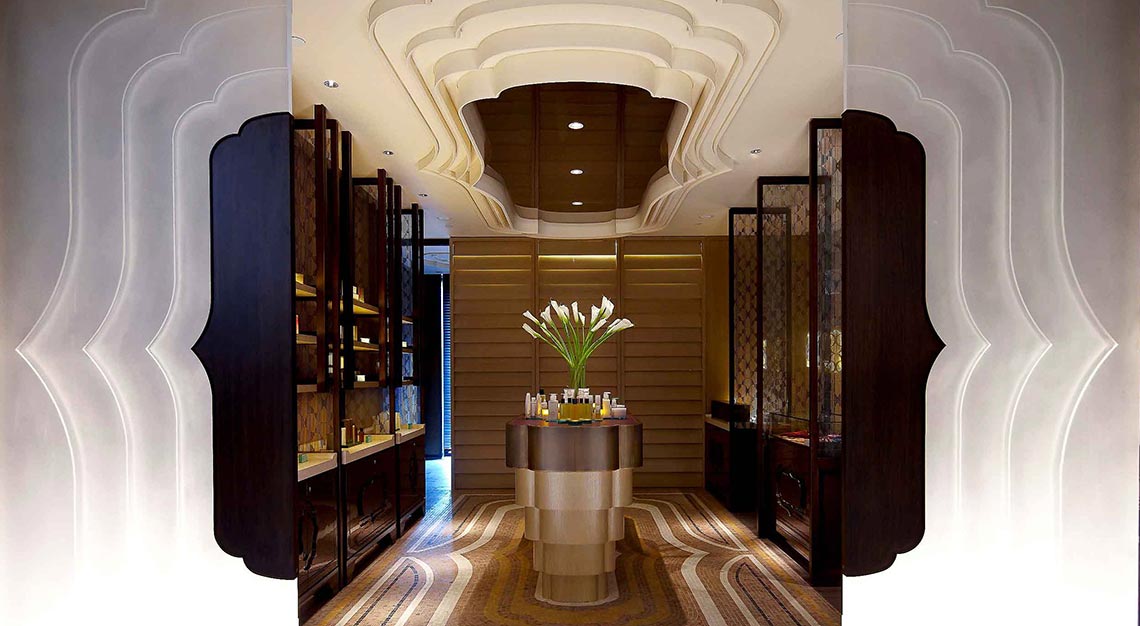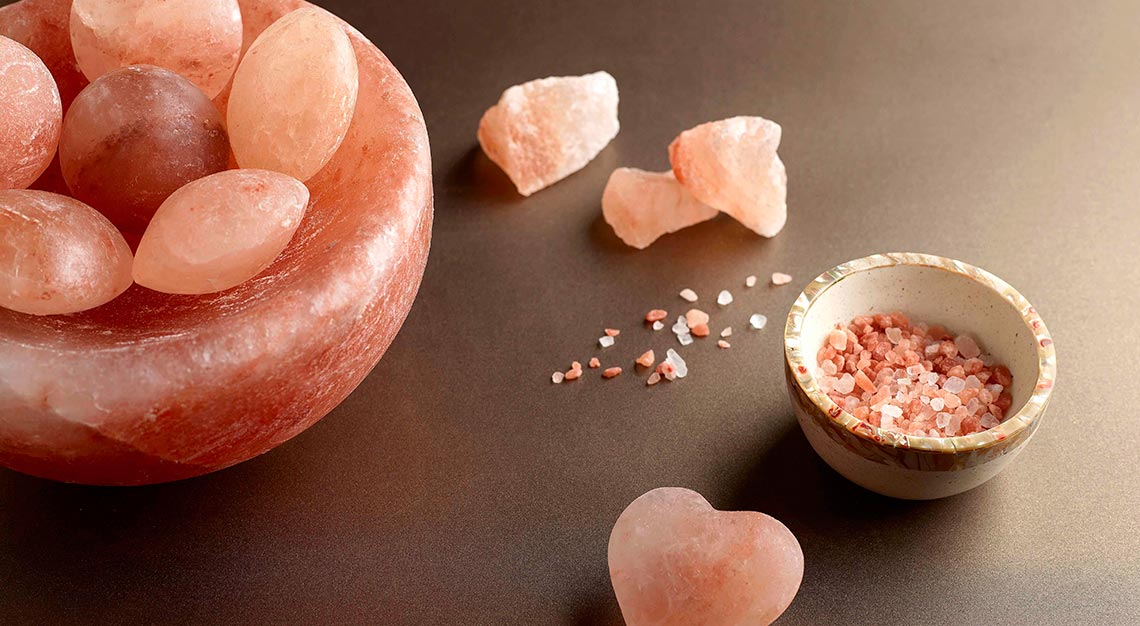 The Spa, Mandarin Oriental, Singapore
While Mandarin Oriental, Singapore's lobby is usually abuzz with international guests, it's a whole nother story on level five, where The Spa is located. The urban sanctuary often dreams up new treatments to keep things fresh, including a recently-introduced Himalayan Crystal Glow treatment (120 minutes, $400++). It starts with a soothing Himalayan rock salt foot ritual, followed with a body scrub that mixes sweet almond oil – rich in Vitamins A, B and E – with the pink salt grains. You're encouraged to forgo using body wash and simply rinse off the scrub, giving your body time to absorb the almond oil. Back on the heated massage bed, warm triphala oil is liberally drizzled over your body as heated salt stones of different shapes (sphere, heart and cabochon) are used to glide over pressure points, before being placed on various parts of your body to further relax the muscles. The treatments with a soothing head massage – with or without massage oil – which'll slowly rouse you from your innate state of bliss.
Robb tip: Prior to making a reservation, check if there'll be other guests present at the time of your booking. The steam room in the ladies' bathroom sits just one, which means you may have to forgo a turn if there's a queue.
Mandarin Oriental, Singapore
5 Raffles Avenue
Singapore 039797
Tel: +65 6885 3533