Ditch the scented bath and take a moment to unwind for real at one of Singapore's top spas
Got a knot but need a hand? No worries. We've scoured the island for the top luxury spas, where therapists are determined to iron out all the kinks you never knew existed. Get ready for some serious relaxation and try not to fall asleep.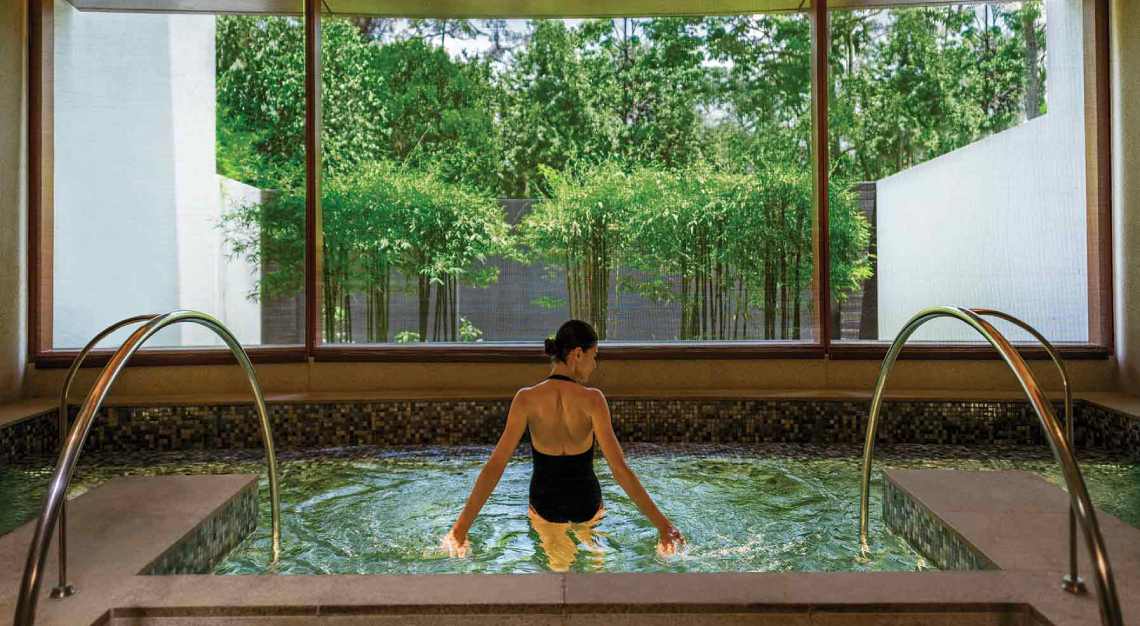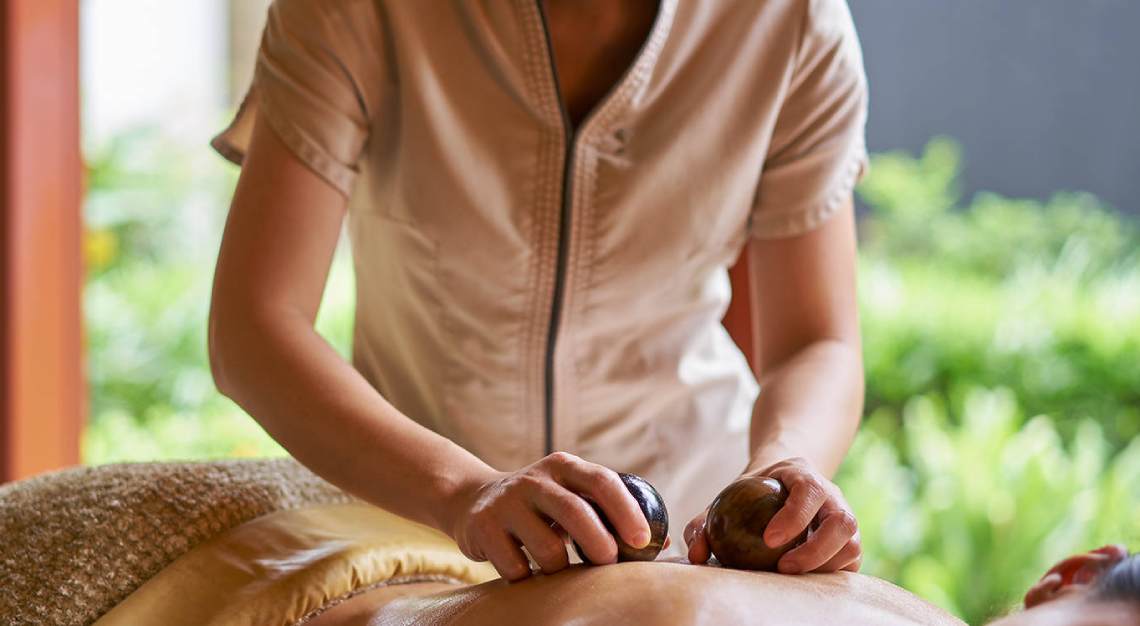 Auriga Spa
Where: Capella Singapore
What about: Auriga Spa at Capella Singapore takes pampering seriously and will provide everything you'd expect for a day off. The journey to the Auriga is one you'll enjoy, the steady burble of running water will put you into a trance-like state before you even step foot into the spa. Its signature treatments correspond to different phases of the moon, so what you get will depend on when you have your session. A full moon, for example, will get you a myofascial massage, which combines sustained pressure with a floral oil blend to release muscle tension and enhance blood circulation. The vitality pool and sauna, however, will not be available during this time as the spa facility is currently undergoing upgrades until 9 November 2020.
Robb tip: Arrive way ahead of your treatment to make full use of the spa's facilities, such as the herbal steam room, ice fountain and vitality pool.
Auriga Spa
Capella Singapore
1 The Knolls
Sentosa Gateway
Singapore 098297
Tel: +65 6591 5075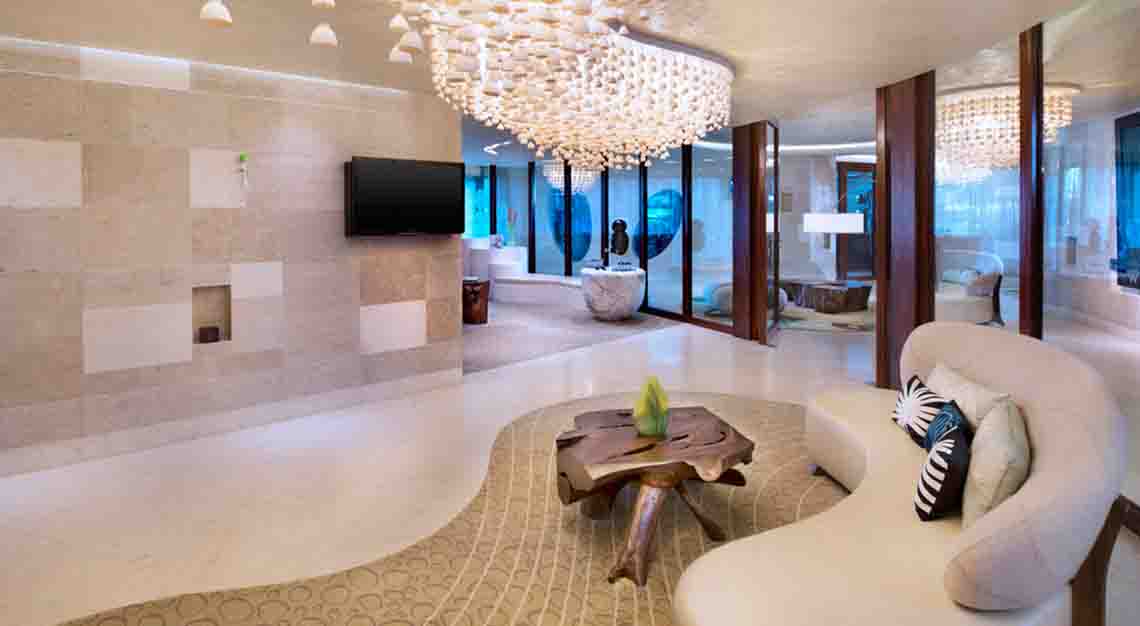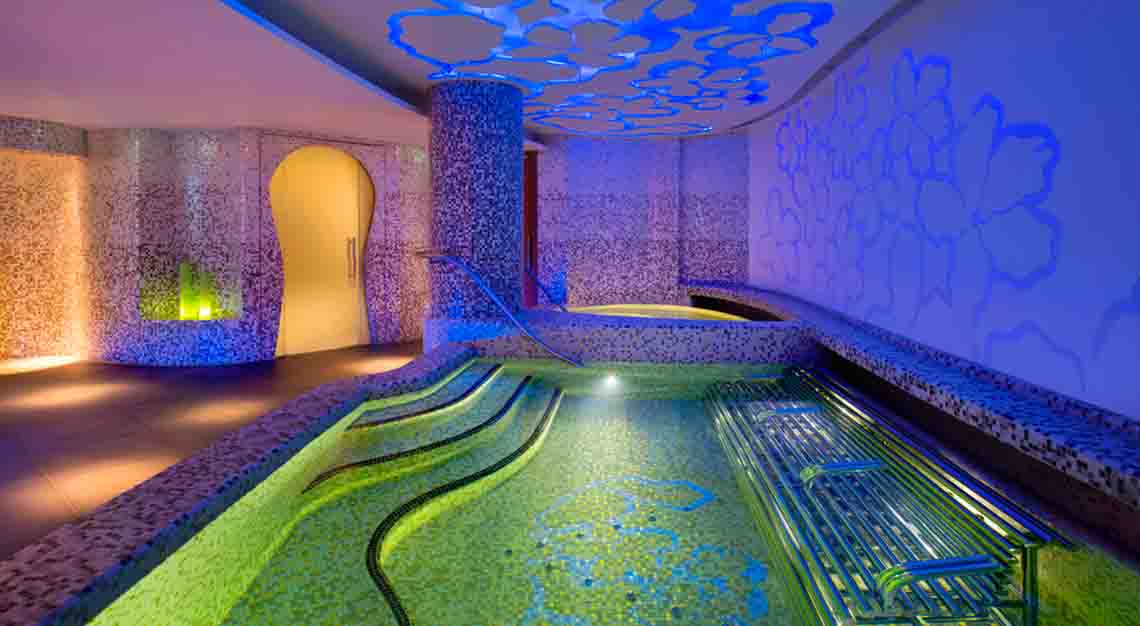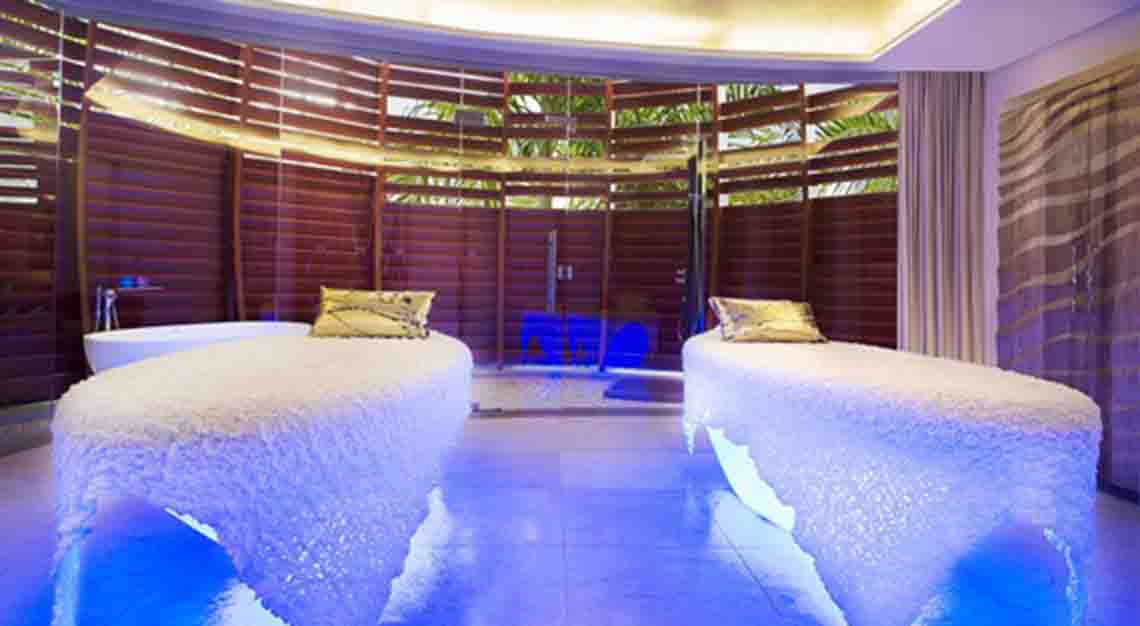 Away Spa
Where: W Sentosa
What about: While a majority of the spa facilities in luxury hotels bear calm and zen interiors through the use of warm, earthy colours, the same can't be said for W Sentosa's Away Spa. The facilities, which include a decompression area, vitality pool, herbal bath and experiential showers, are illuminated by vibrant hues of purple, orange, green and blue. The colours aren't the most flattering, but it does make your spa getaway a little less dull. Opt for the 120-minute signature detox, a stress-relieving staple, or 150-minute Cove Body Treat, a scrub, massage and facial all in one.
Robb tip: Give yourself some time to enjoy the spa's private garden after you're done with your treatment. Complimentary fruit-infused waters, dried fruits and nuts are available as well if you're feeling peckish.
Away Spa
W Sentosa
Sentosa Cove
21 Ocean Way
Singapore 098374
Tel: +65 6808 7290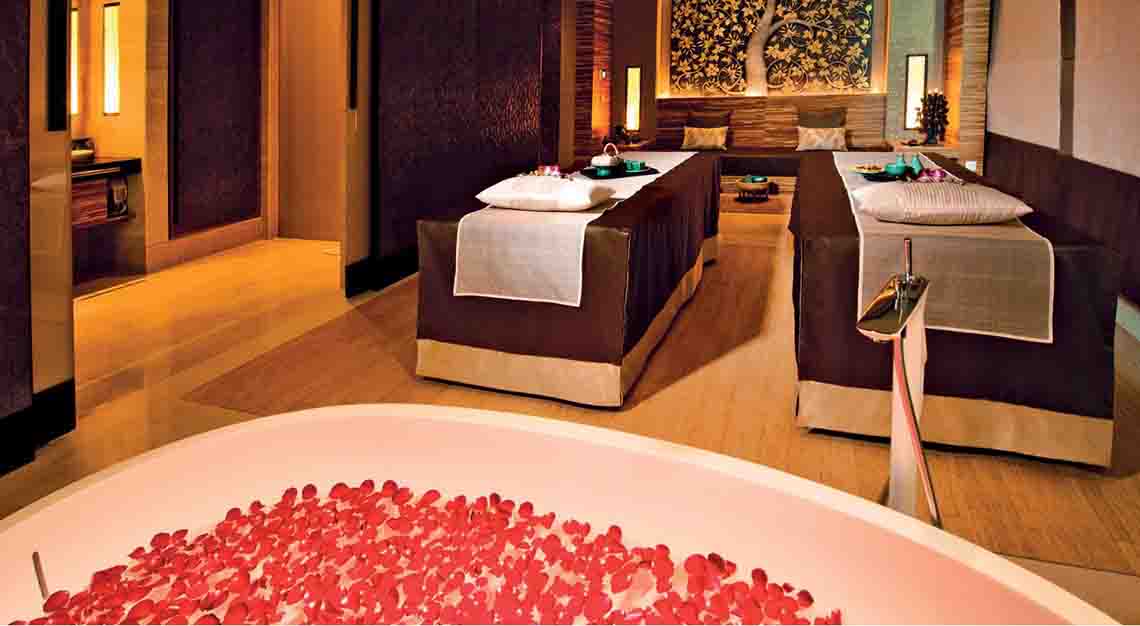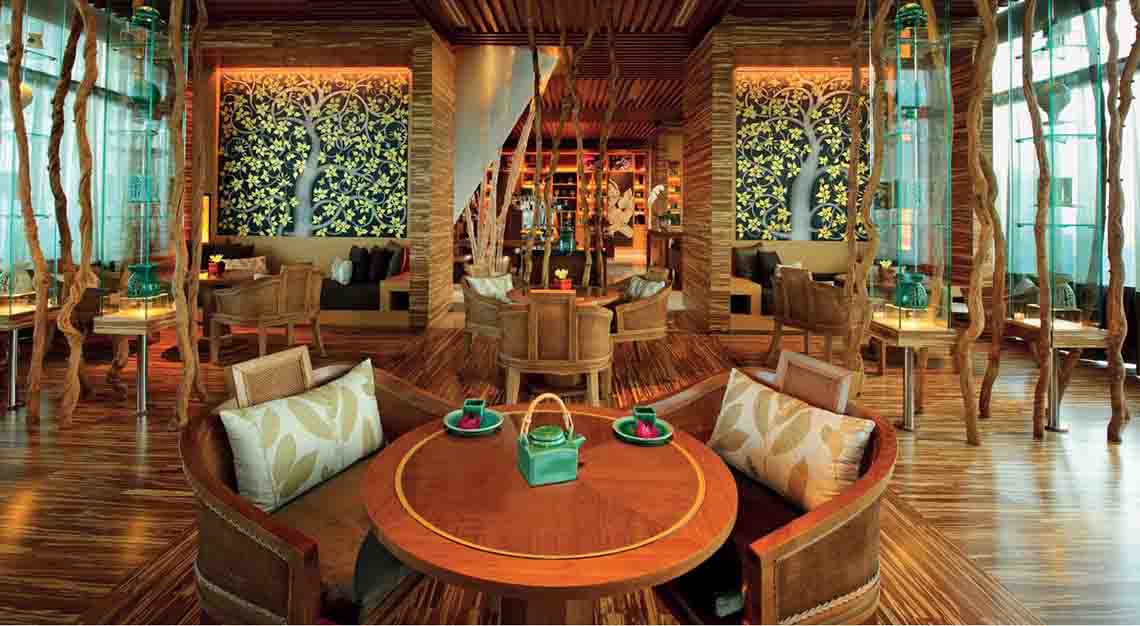 Banyan Tree Spa
Where: Marina Bay Sands
What about: No therapist here gets to escape the clutches of the Banyan Tree Spa Academy, where they have to complete at least 650 hours of intense training before being let loose on the guests. The Banyan Tree Spa is thus reputed as one of the best in the region, and can be found hidden on level 55 of the Marina Bay Sands Hotel. Here, get rewarded with a bird's-eye view of the city and an immaculate space that's permanently hushed. Create your very own 150-minute spa experience with a body massage, scrub, conditioner and facial, or stick to Banyan Tree's time-honoured Indonesian Traditions, a 120-minute treatment involving a Balinese massage, yoghurt body splash and jamu bath ritual.
Robb tip: Headed to Marina Bay Sands for meetings? Make a quick stop at the spa for a 30-minute foot rub and 15-minute head and shoulder massage. Short, sweet and so worth it.
Banyan Tree Spa
Marina Bay Sands
10 Bayfront Avenue
Tower 1, Level 55
Singapore 018956
Tel: +65 6688 8825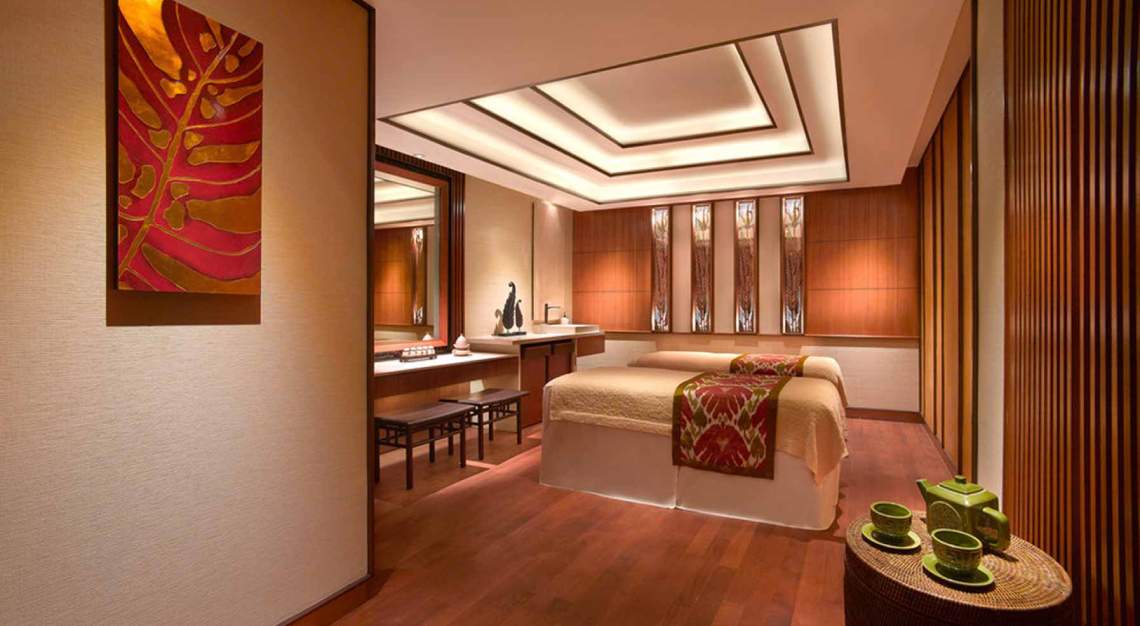 Chi, The Spa
Where: Shangri-La Hotel, Singapore
What about: There are a few things people come to the Shangri-La Hotel for: the cocktails at Origin Bar, The Line's famous buffet or Chi, The Spa, which caters to stressed travellers and overworked Singaporeans alike. While a nice back rub is all well and good, sometimes you need a bit more. This is where the Signature Asian Blend Massage comes in. Best experienced in the good hands of expert therapists, it is an uplifting energising treatment tailored to erase the pain of jet lag and insomnia. Touching on Indian Marma points and stimulating Chinese energy flow through a combination of Chinese, Thai, Balinese and Malaysian techniques, allow the therapist to pinch, cup and knead all aching muscles back into place. Enjoy the medium to firm pressure and listen to your warped back cry in relief. Then at the end of your 90 minutes, walk out feeling invigorated, relaxed and ready to milk the rest of the day.
Robb tip: Arrange for a 90-minute session and once you're back in good form, head out to Waterfall Ristorante Italiano. Only a short walk away, you'll be rewarded with the freshest seafood and homemade pastas done in true Southern Italian fashion.
Chi, The Spa
Shangri-La Hotel, Singapore
22 Orange Grove Road
Singapore 258350
Tel: +65 6213 4818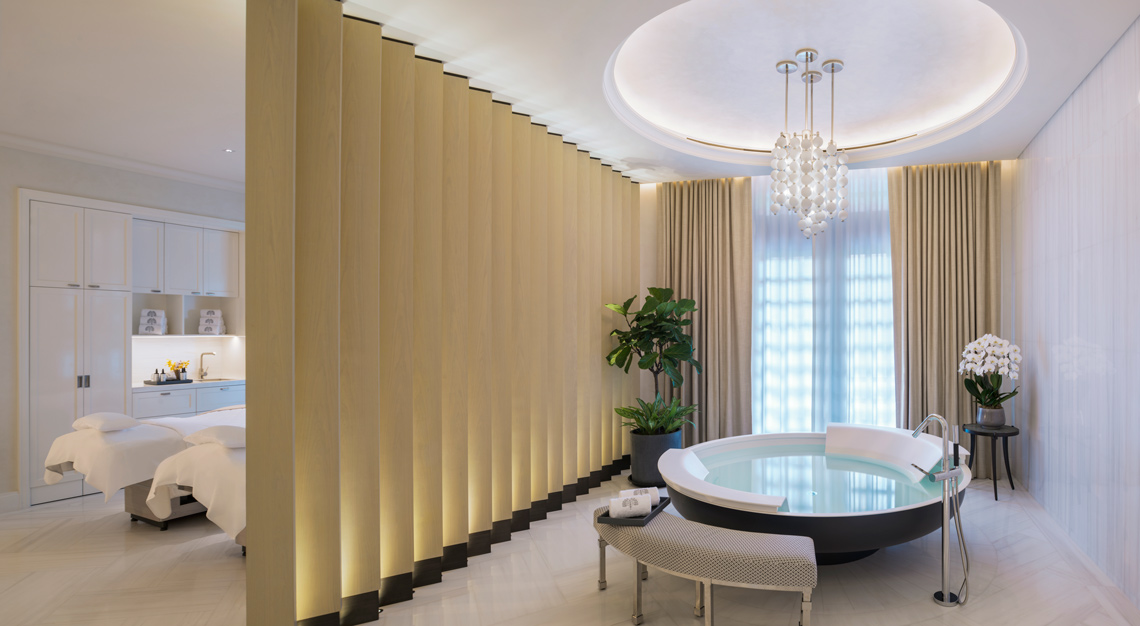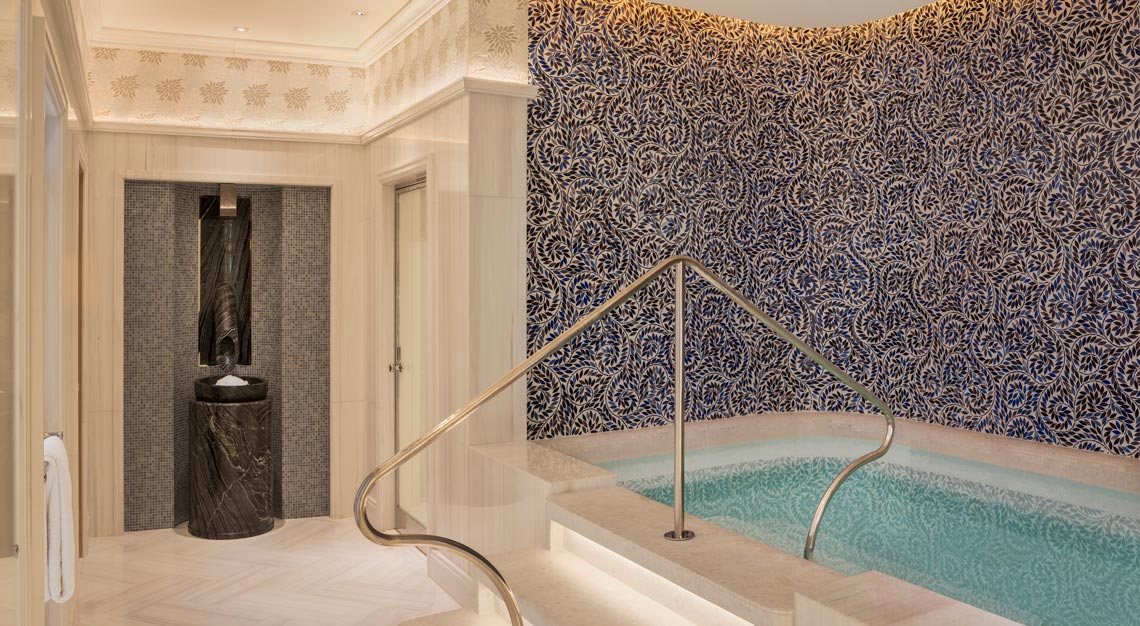 Raffles Spa
Where: Raffles Hotel
What about: There are several landmarks that have put Singapore on the world map, but none carry as much sentimental weight as the Raffles Hotel. Naturally, the hotel's spa facility has been built to impress the most discerning of spa-goers. There are treatment rooms for individual or couple massages (both of which have en-suite showers), but all eyes on the Gem Suite: this private room comes with an additional vitality pool aside to its own massage beds and bathroom, checking all the boxes for quick romantic getaways and bachelorette parties.
Robb tip: If luck's on your side, you'll have the entire facility to yourself during off-peak hours.
Raffles Spa
1 Beach Road
Raffles Hotel
Singapore 189673
Tel: +65 6337 1886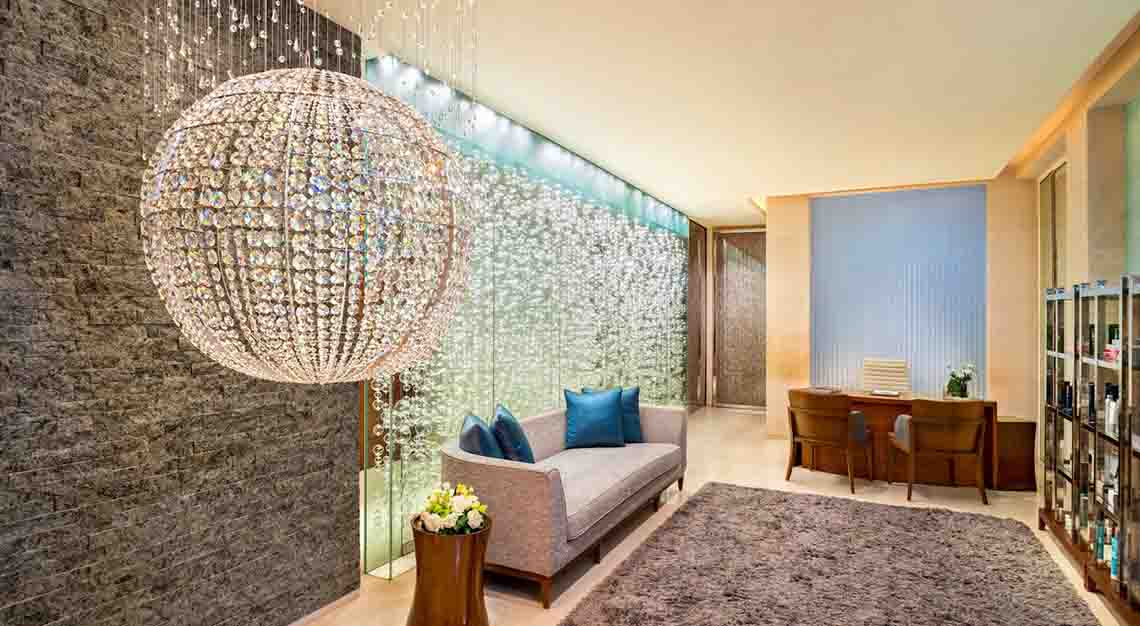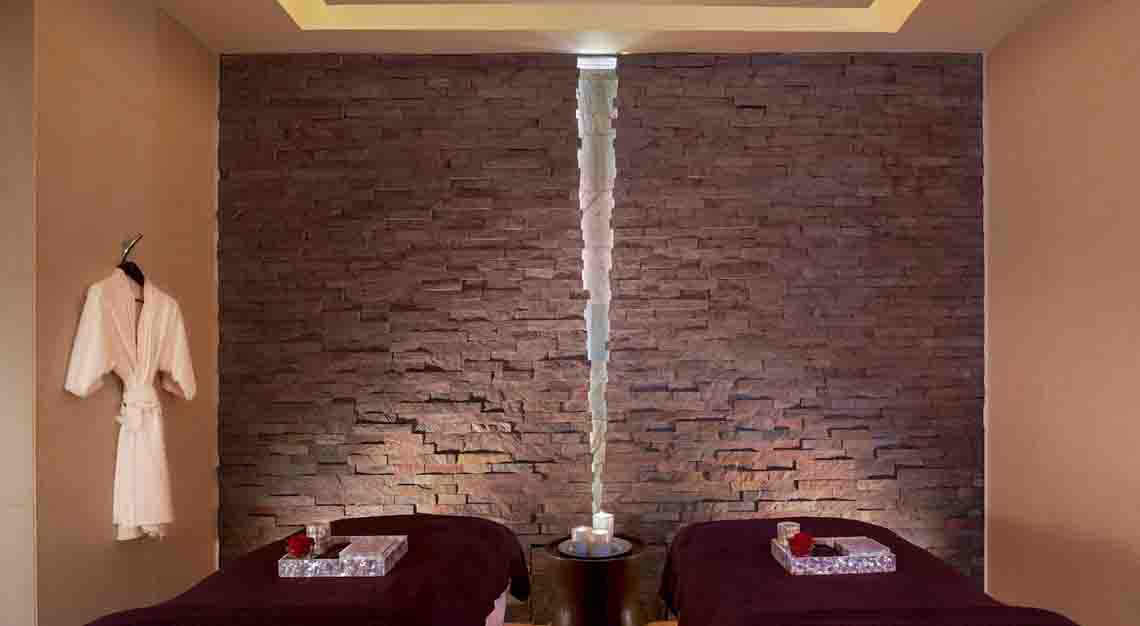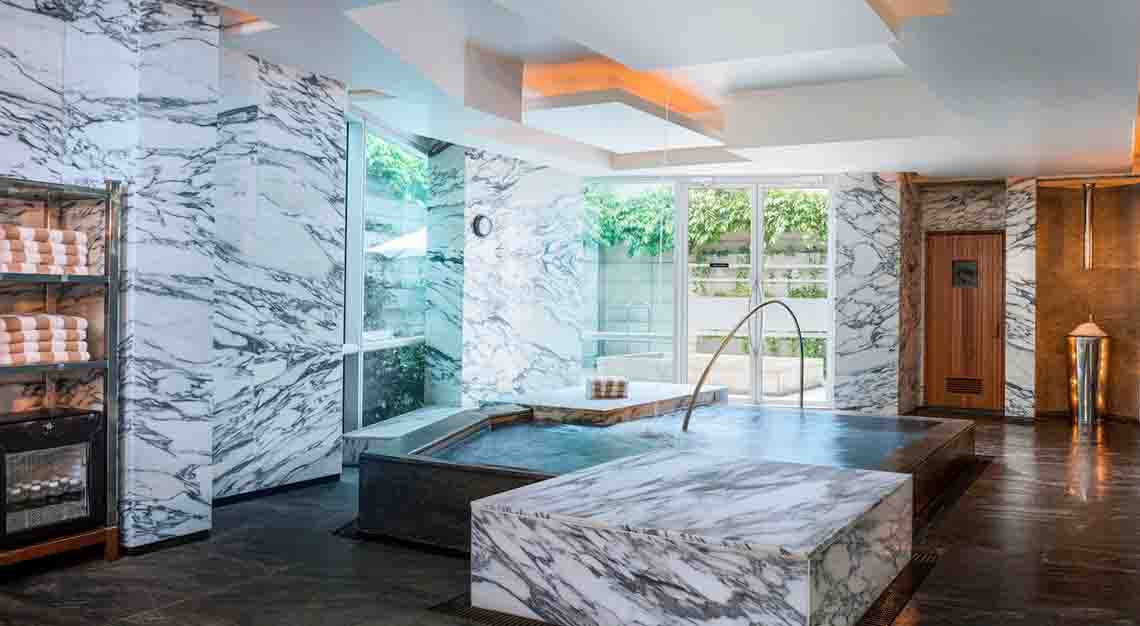 Remède Spa
Where: The St. Regis Singapore
What about: Awarded Best Five-Star Spa in the 2020 edition of Robb Report Best of the Best, Remède Spa at The St. Regis Singapore offers a diverse selection of treatments that focus on the element of water and bathing rituals. Its facilities include steam chambers, an aqua reflexology footpath and a spa garden.
If it's your first time, opt for the signature Black Soap and Rassoul Hammam ritual and enjoy the gentle scrub of black soap and purifying rassoul (a Moroccan saponified clay rich in iron oxyde and magnesium, which helps to get rid of the skin's impurities). This is followed by a regenerating face and scalp massage that uses argan oil, leaving the skin soft and satin smooth.
Robb tip: The spa has partnered Swiss medical skincare brand, Valmont, to offer a 90-minute Soin Majestic treatment using products from its l'Elixie des Glacies Majestic range. It includes two facial cleansings, three massages and four pampering masks, leaving your skin supple for the rest of the week.
Remède Spa
The St. Regis Singapore
29 Tanglin Road
Singapore 247911
Tel: +65 6506 6896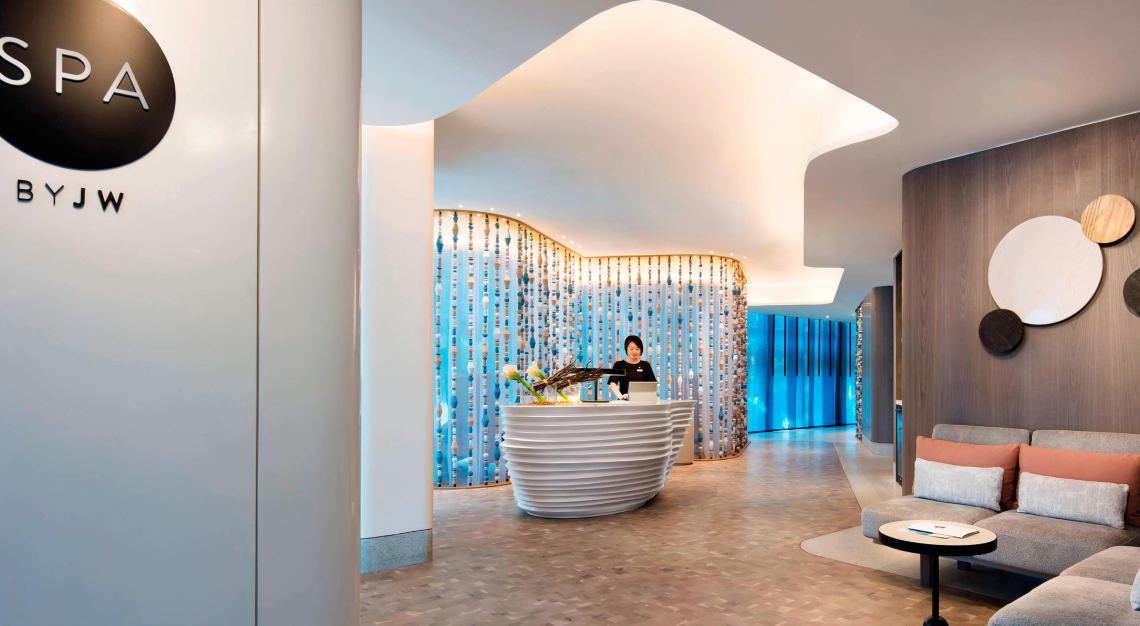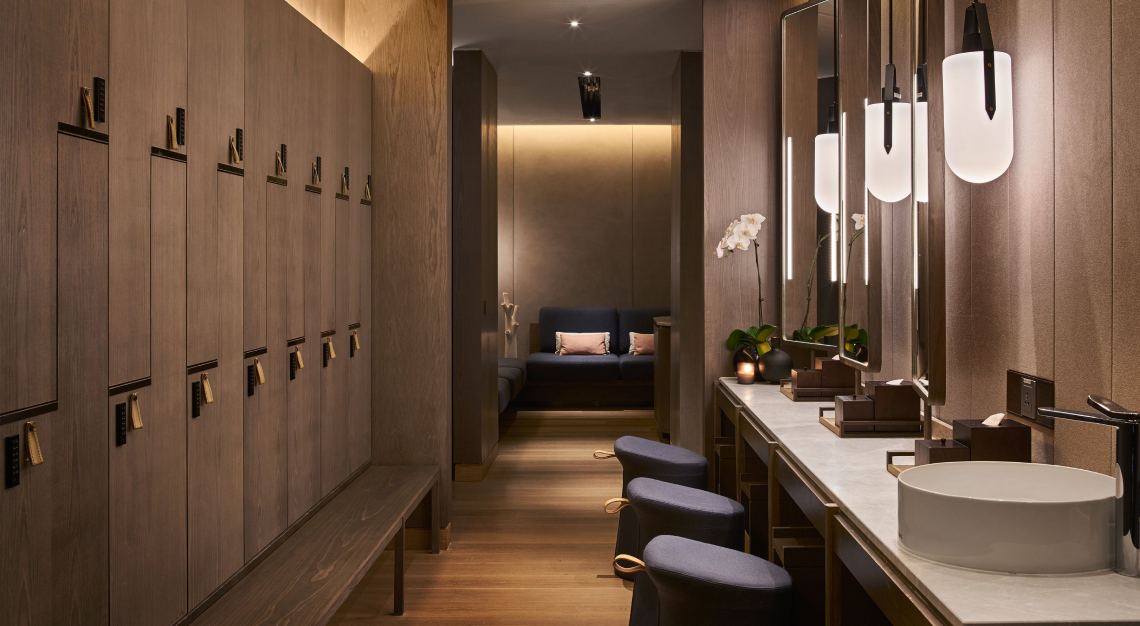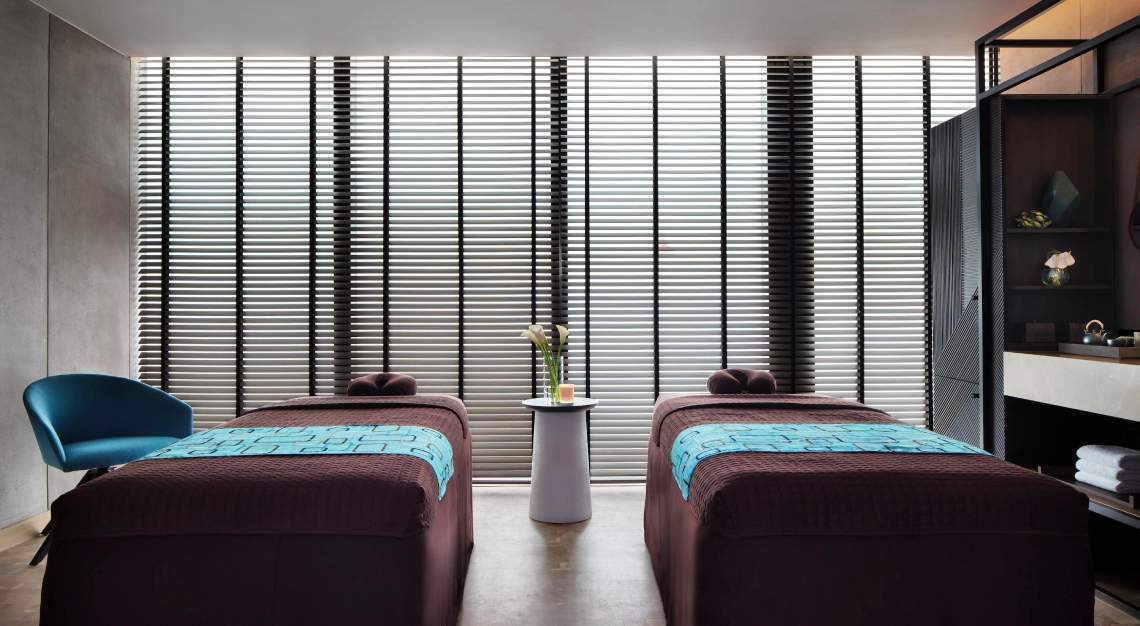 Spa by JW
Where: JW Marriott Singapore South Beach
What about: While the city's hotels may boast about heritage, luxury and all that jazz, they sometimes miss the mark, especially where spas are concerned. But not for Spa by JW, which is determined to keep you safe from the real world for a few hours. Slip under a warm towelling robe and pick one of the scented, sure-handed massages – the 90-minute Sleep Deeply treatment is the perfect nightcap – then order an Anti-Ageing Facial. All hope will be restored for those feeling the aches and age.
Robb tip: Treatment rooms may be a tad bright and airy, which may not work well for some. If you're looking to catch some shut-eye, the wooden shutter panels can always be fully drawn upon request.
Spa by JW
JW Marriott Singapore South Beach
Level 2, East Tower
30 Beach Road
Singapore 189763
Tel: +65 6818 1939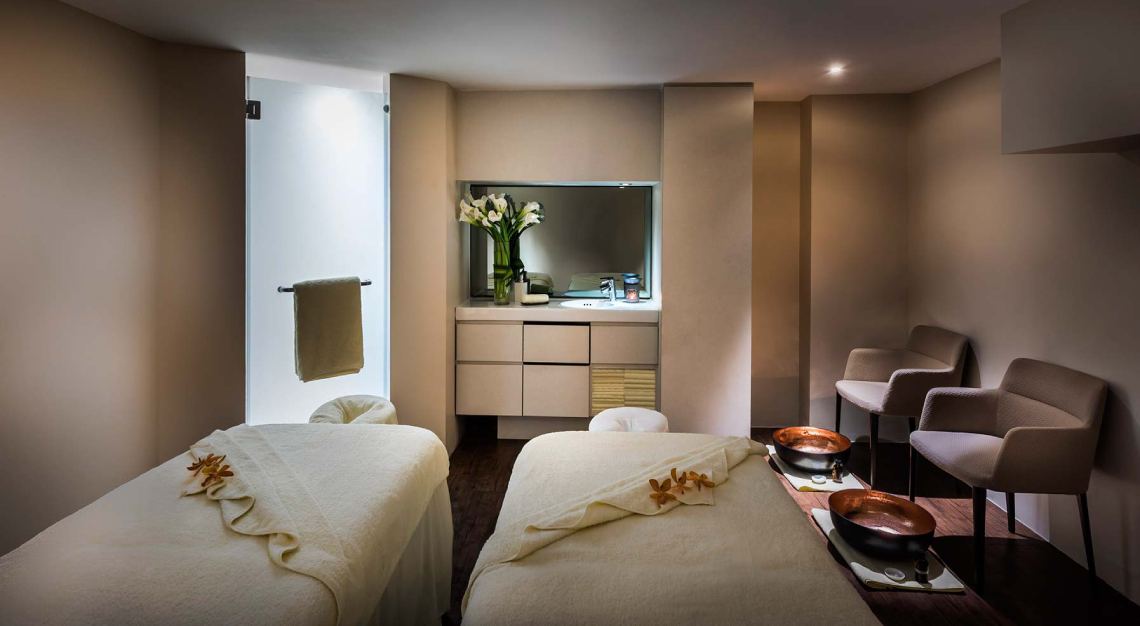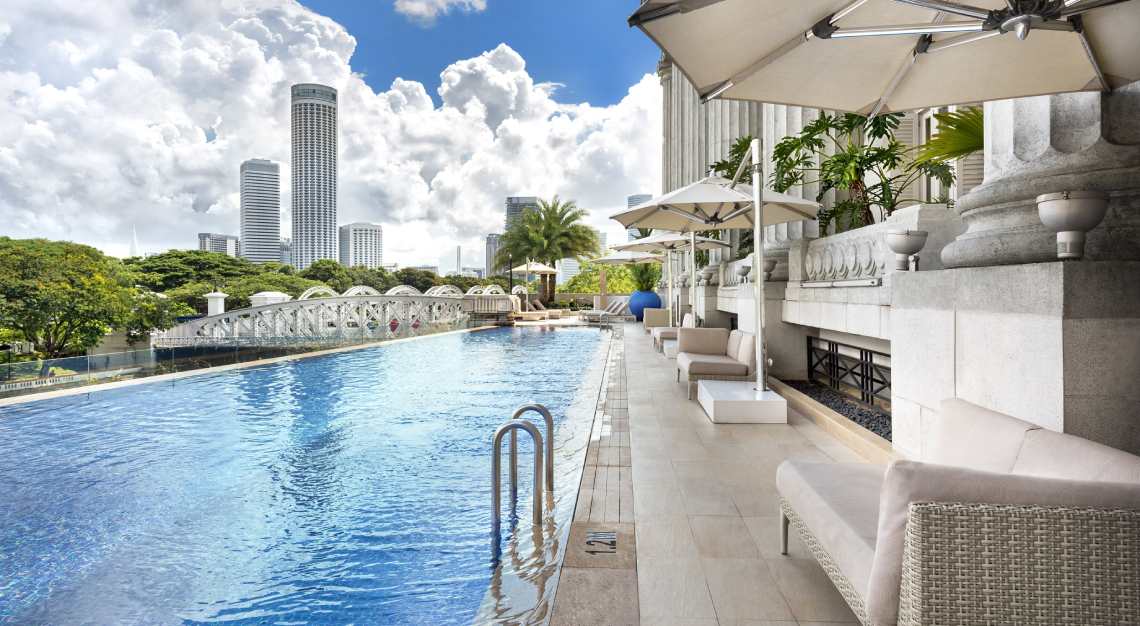 The Fullerton Spa
Where: The Fullerton Hotel Singapore
What about: We recommend the Ultimate Aromatherapy Experience, a 60- or 90-minute massage ritual combining eastern and western techniques. Using one of 13 natural plant and flower oils from the trusty Aromatherapy Associates, the massage is designed to encourage a healthy blood circulation by reducing neuromuscular tension and stimulating lymphatic drainage.
Robb tip: The spa, only equipped with nine rooms, is small enough so you don't run into anyone you might know. There are also other amenities available for use, and that includes the sauna, steam room and 25-metre outdoor infinity pool.
The Fullerton Spa
The Fullerton Hotel Singapore
1 Fullerton Square
Singapore 049178
Tel: +65 6877 8182/8183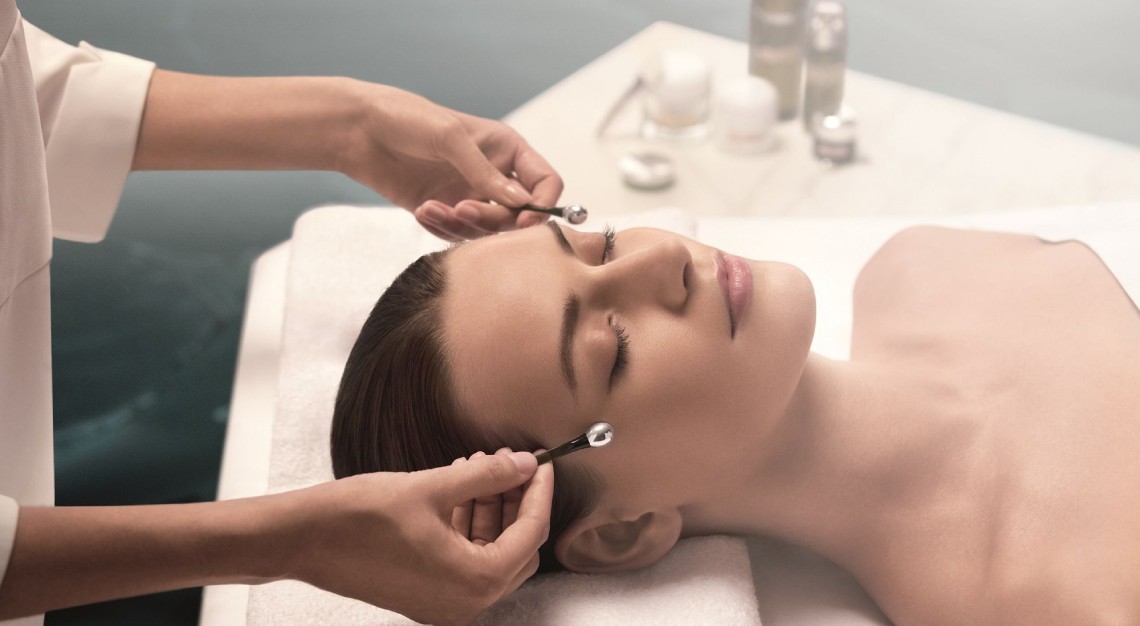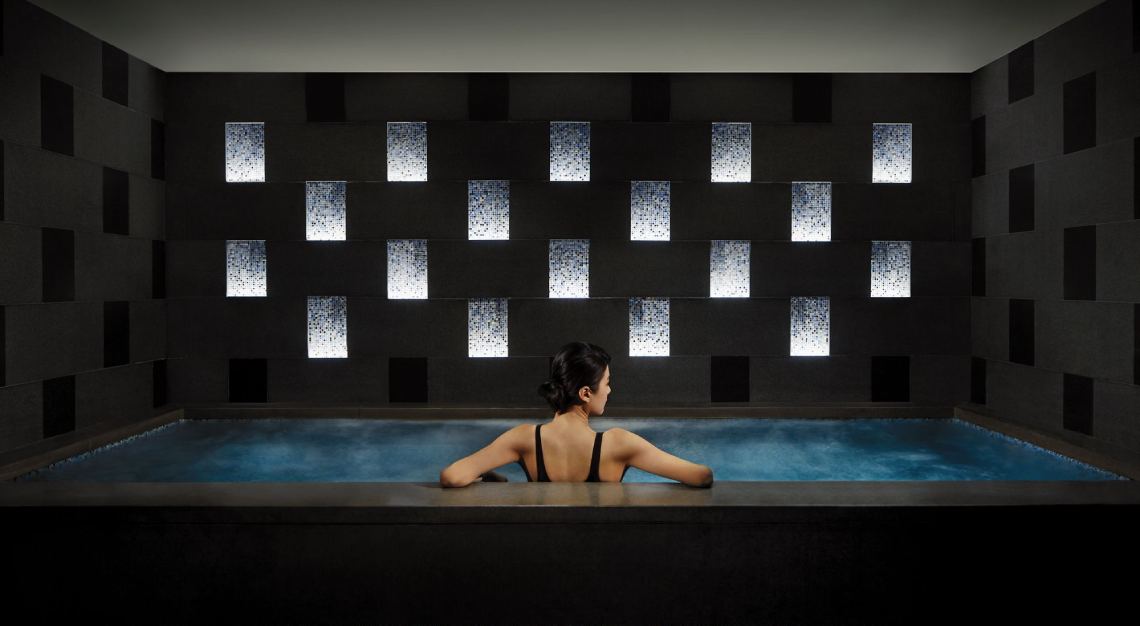 The Ritz-Carlton Spa
Where: The Ritz-Carlton, Millenia Singapore
What about: The Hot Lapis Stone Massage at The Ritz-Carlton, Millenia Singapore relies on the natural healing properties of warm, sapphire-blue lapis lazuli stones to help relieve muscle tension. Dating back more than 6,500 years ago, these stones were first used as jewellery by royal families and are believed to stimulate physical, psychological and spiritual healing. Once your treatment ends, have a soak in the heated jacuzzi outside the treatment room, which helps alleviate post-treatment soreness and improve blood circulation.
Robb tip: The spa offers a wide variety of treatments; there are La Mer facials, and express treatments for those pressed for time,. Also worth trying is Cello Concerto (S$720++ for 60 minutes for two), where the massage is synchronised to the melodies – played live – by a cellist. An advanced booking of 48 hours is required.
The Ritz-Carlton Spa
The Ritz-Carlton, Millenia Singapore
7 Raffles Ave,
Singapore 039799
Tel: +65 6434 5203