Dassault Aviation is hoping to change the face of private aviation in Asia with the Falcon 6X
Can a private jet redefine business aviation? Dassault Aviation believes its Falcon 6X can, at least in Asia. The ultra-widebody business jet made its debut at Bordeaux-Merignac in December 2020.
The Falcon 6X's debut comes nearly three years after designs were first unveiled in 2018. Since then, excitement has built up, especially since a mock-up of the aircraft made its Asia debut at the Singapore Airshow just a year ago.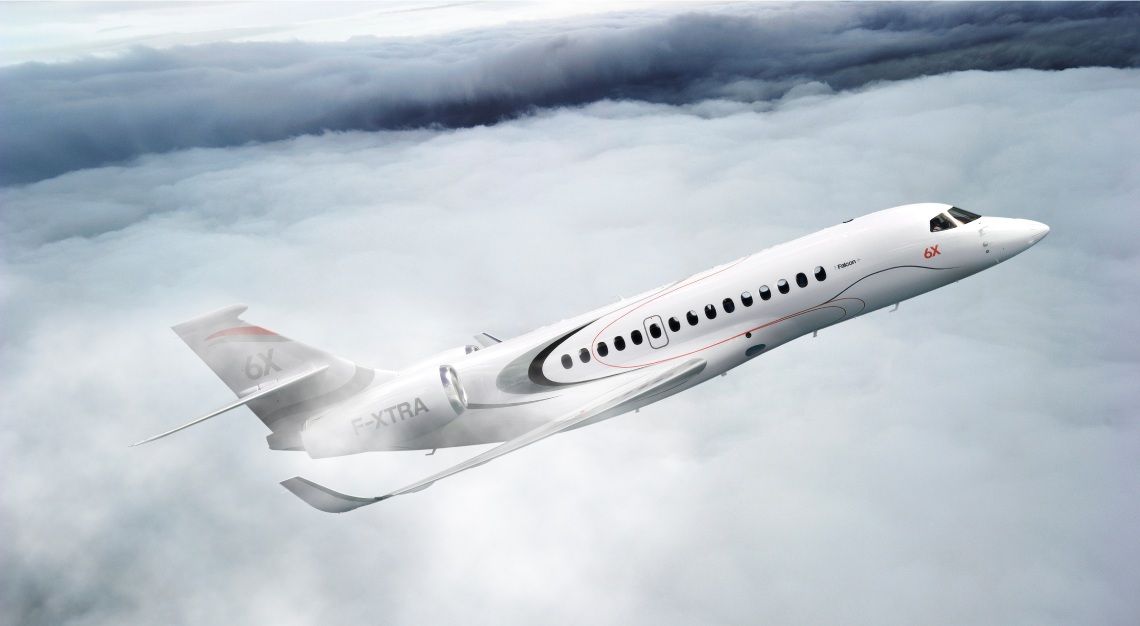 The introduction of Falcon 6X comes at an opportune time. While airlines have suffered because of the pandemic, private aviation companies have witnessed an increase in ownership because of the convenience that these jets offer. It isn't just about eliminating the hassle of changed flight frequencies and networks; flying private also saves owners as many as 680 person-to-person touchpoints, a number one would only be more than happy to cut in the current climate.
It's also no coincidence that the Falcon 6X is gaining traction as an ultra-widebody business jet, boasting the largest passenger cabin of any purpose-built business jet. With an interior height of 1.98m and width of 2.58m, it allows passengers to carve their own personal bubbles in the air. And beyond multiple zones, seating configurations and extensive legroom, the passenger cabin is also ultra-quiet thanks to advances in noise suppression developed for the Falcon 8X, which purrs at a comfortable 65dbA or the equivalent of having a conversation in a restaurant.
A large cabin space seems to be a top selling point for customers in Asia, where many tend to travel as a family, shares Carlos Brana, executive vice president of civil aircraft at Dassault. "Owners of large corporations in Asia, many of which are family-owned and -run, now want to fly on business jets," he says. It is not just the fewer touchpoints that Asian families are after, but the added privacy and control over who boards the aircraft that are reasons for the increase in demand.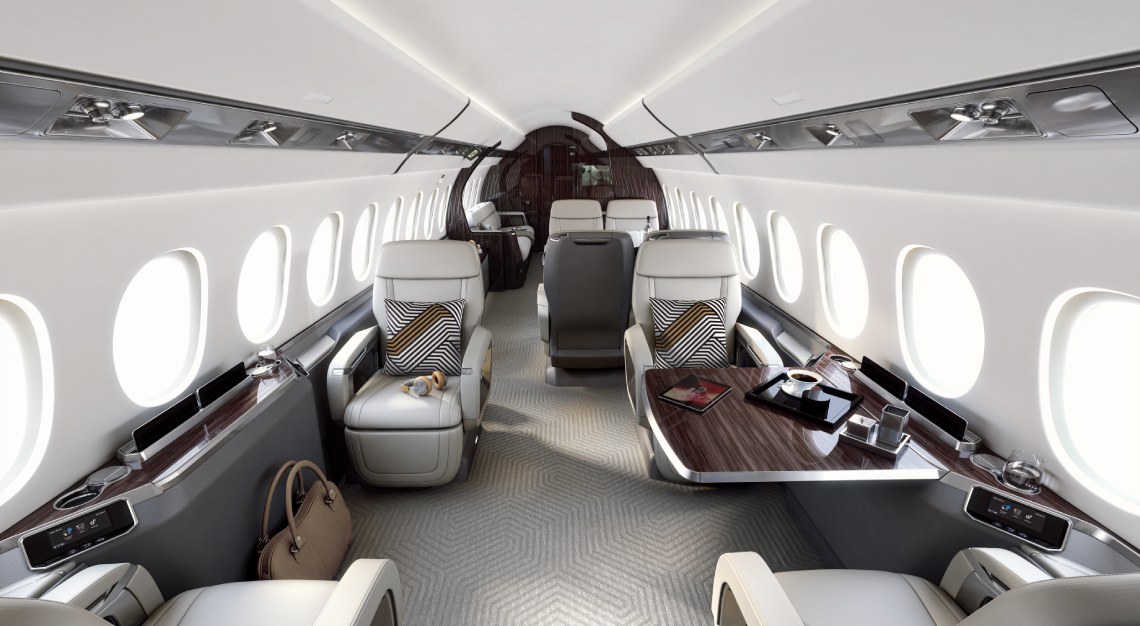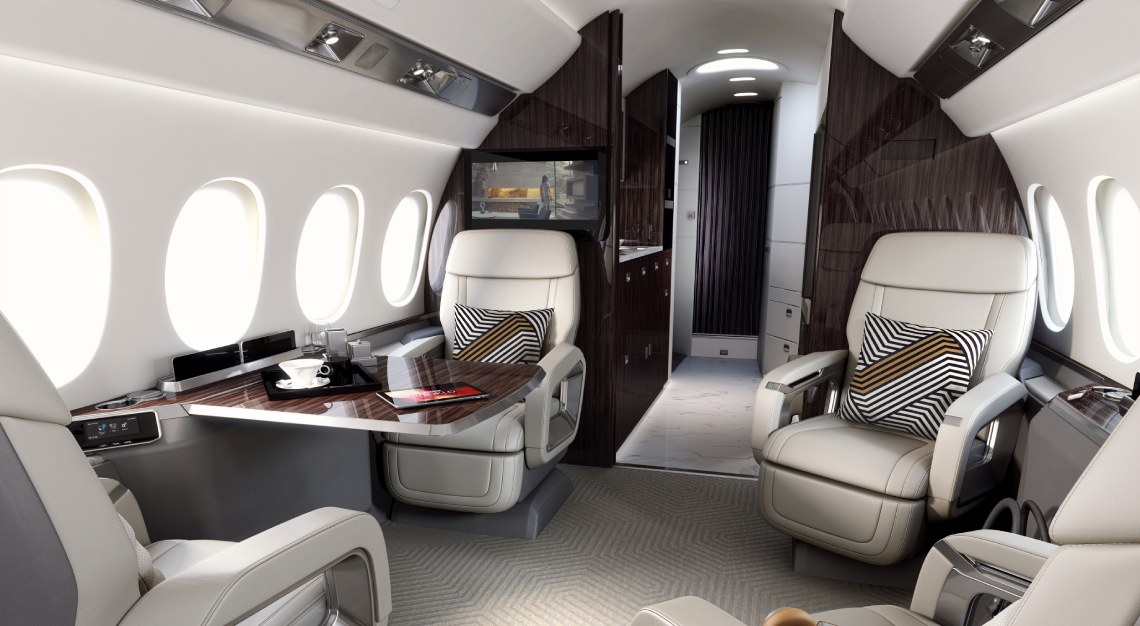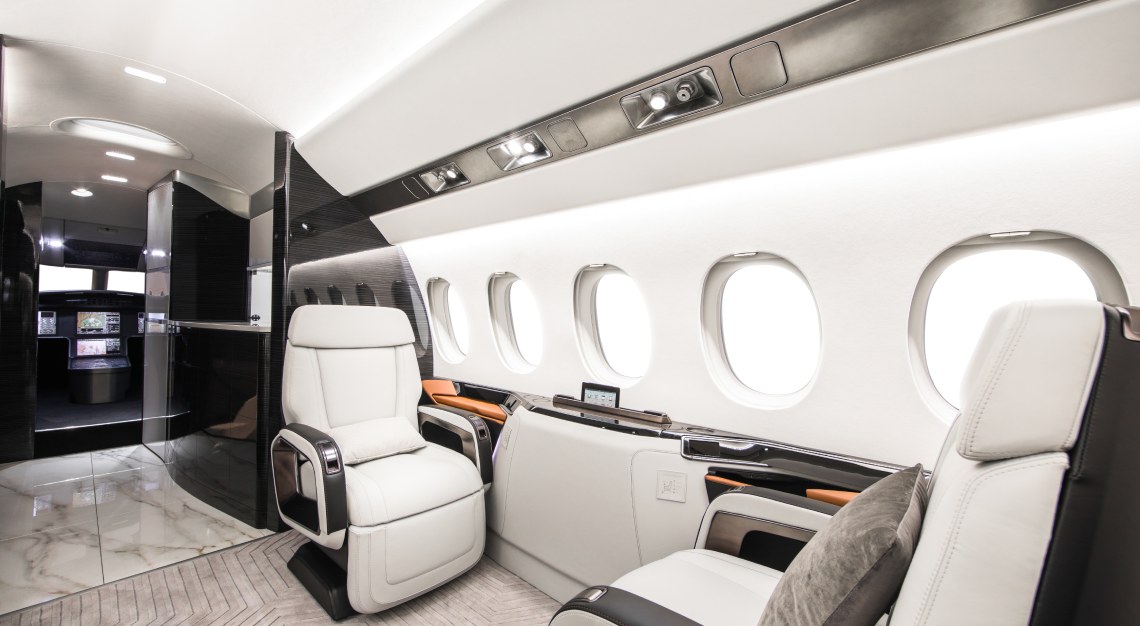 The size of Falcon 6X may be comparable to that of commercial aircraft and "some may be tempted to convert a commercial airliner to a business jet", says Brana. While feasible, the drawback is that "it will lack the capability of a business jet".
For one, the Falcon 6X cruises at 41,000ft – nearly 10,000ft more than commercial aircraft – which makes for a more comfortable ride given that it will be easier to avoid bad weather. Climbing to that height also means that the cabin pressure is equivalent to that of being at 3,900ft, resulting in passengers feeling refreshed and well rested, even after a long-haul flight.
The features that aren't necessarily experienced by owners are equally impressive. At half the weight of the average commercial aircraft, the Falcon 6X burns 50 per cent less fuel. It is also able to reach speeds of 370 knots when flying and drop to a low of 109 knots when landing, which comes in handy when accessing small and challenging airports like London City and Saint-Tropez. It can even take off and land on runways that are less than 4,000ft long.
While the Falcon 6X isn't an ultra-long-range aircraft, the range of 5,500 nautical miles is more than sufficient for most. Owners can fly non-stop anywhere in Asia as well as to Australia and New Zealand. For farther locales, the Falcon 6X can fly from northeast Asia to western Europe and North America.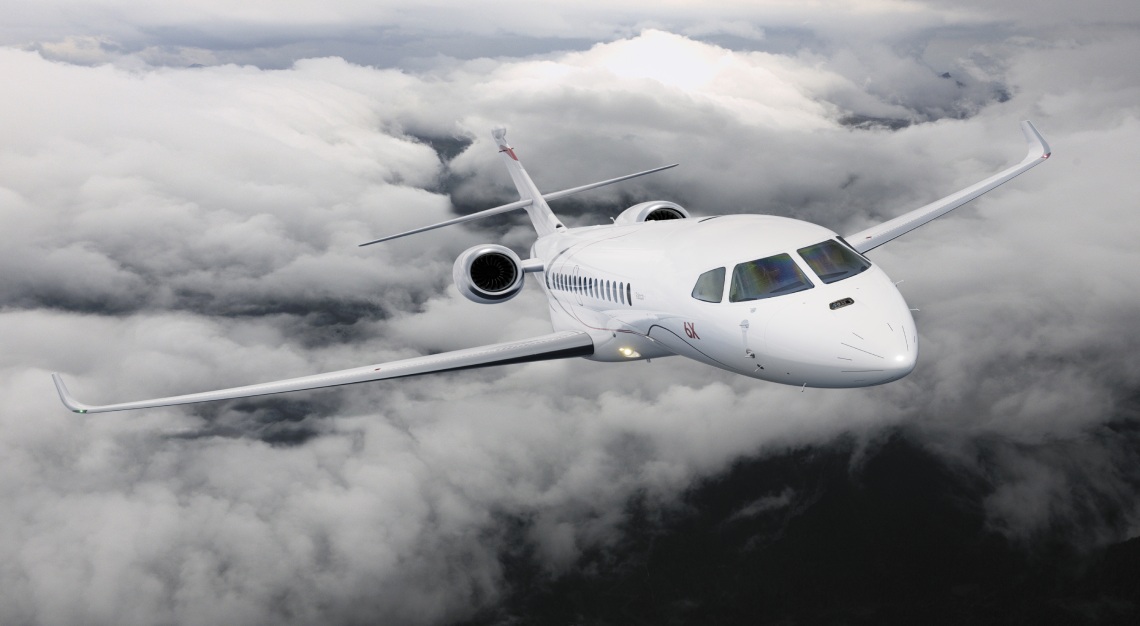 There is of course, no doubt that the pandemic is one of the factors that is driving demand, which in turn, boosts the popularity of the Falcon 6X. "Many who've never owned a business jet before are buying them now," says Brana. In the last year alone, the business jet fleet in Southeast Asia grew between five and 10 per cent. Dassault also reports new emerging markets in Vietnam and Cambodia.
Dassault is currently working to have the Falcon 6X certified by the European Aviation Safety Agency and other regulators. Hold your breath, it won't be long before it takes flight.
This story first appeared in February 2021, which you may purchase as a hard or digital copy