In this year's Best of the Best 2020 awards, we recognise the brands that have pushed boundaries in design and innovation, and those that have made significant contributions to alleviate the pandemic. Here are the best five within the aviation category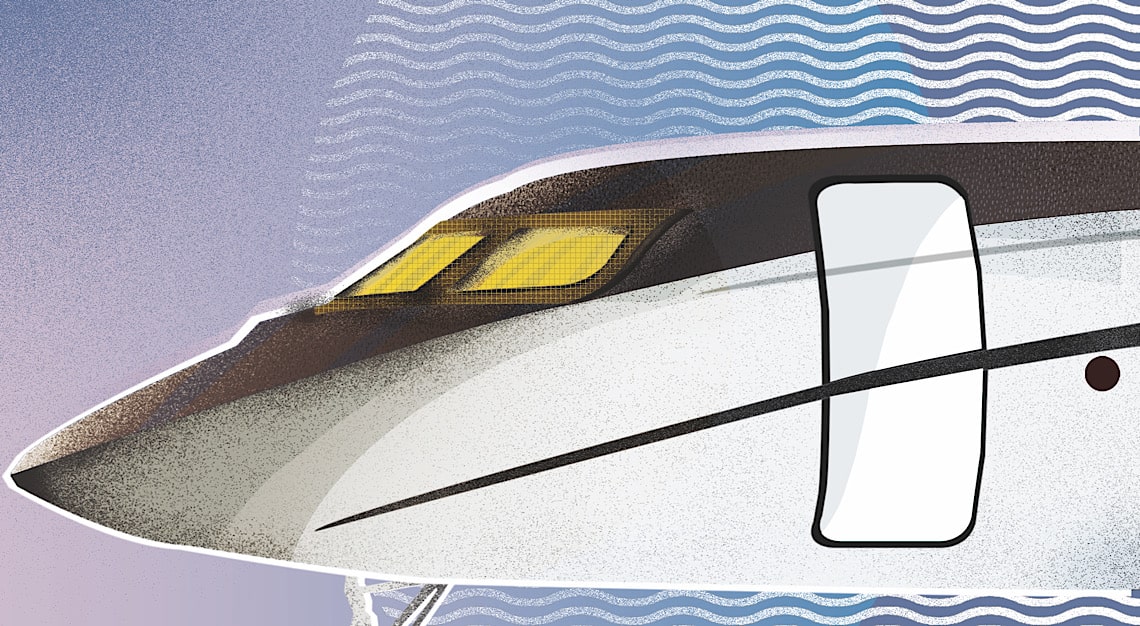 The groundswell of innovation in private aviation has gained real lift from financial investment, design and even city planning. Uber Elevate has partnered with electric vertical take-off and landing (eVTOL) manufacturers such as Joby Aviation and Jaunt Air Mobility, and plans to establish urban air-mobility networks in Melbourne and Los Angeles. 
VTOL aircraft got their start way back in 1947, when Fairey Gyrodyne, a hybrid helicopter/airplane, took flight. Various models were dismissed as too loud, awkward and hard to fly, but they were probably too technologically complex for their time. 
Once the 'e' preceded VTOL about a decade ago, the sky race really began. Electric craft can be lighter, emissions-free and up to 100 times quieter than conventional helicopters, and they include built-in safety redundancies if one engine fails.
"We've catalogued 260 new designs in the last three years," says Mike Hirschberg, executive director of the Vertical Flight Society, a non-profit supporting VTOL development. "We're now getting at least one new design each week. We see electric power – behind piston and turbine – as the third revolution in aviation history." 
It's certainly a gold rush. Major commercial aircraft manufacturers have revealed eVTOL concepts and the desire to get in on the action has fuelled investment from automotive companies such as Hyundai and Toyota.
Nielsen estimates the annual growth rate will be 15 per cent over the next six years, with an estimated market value of US$524 million (S$717 million) by 2025. 
"There are a thousand reasons why this won't work – battery technology, infrastructure, regulations," Hirschberg says. "The good news is that all are surmountable, and we have all this money coming in from non-traditional sources. We've always had a lot of great ideas in aviation, but never the money to do them. Now we do."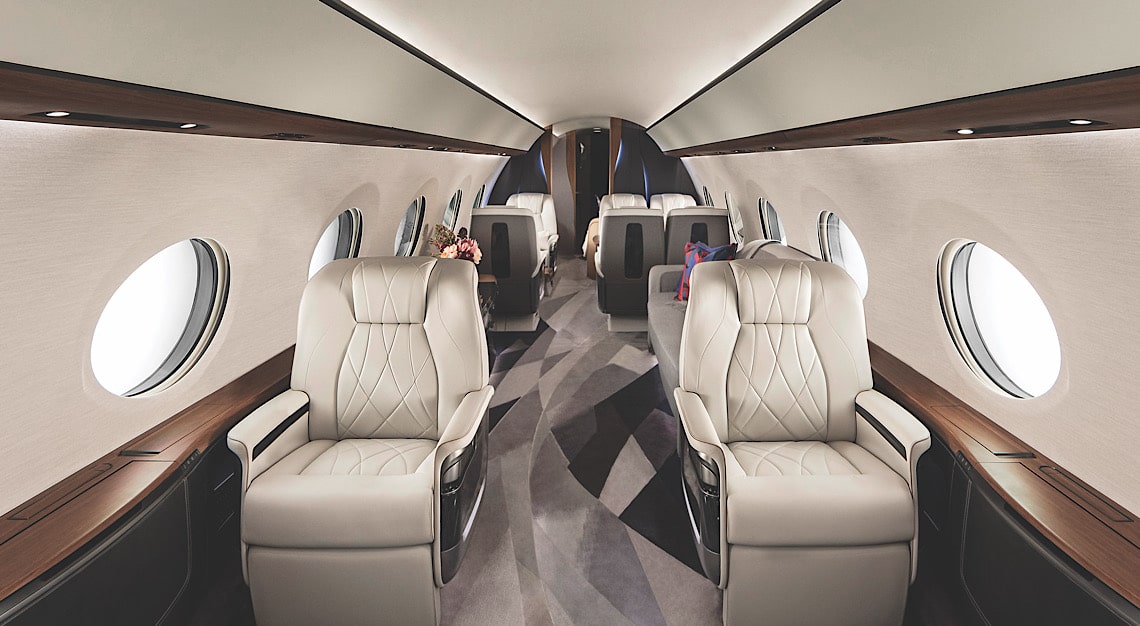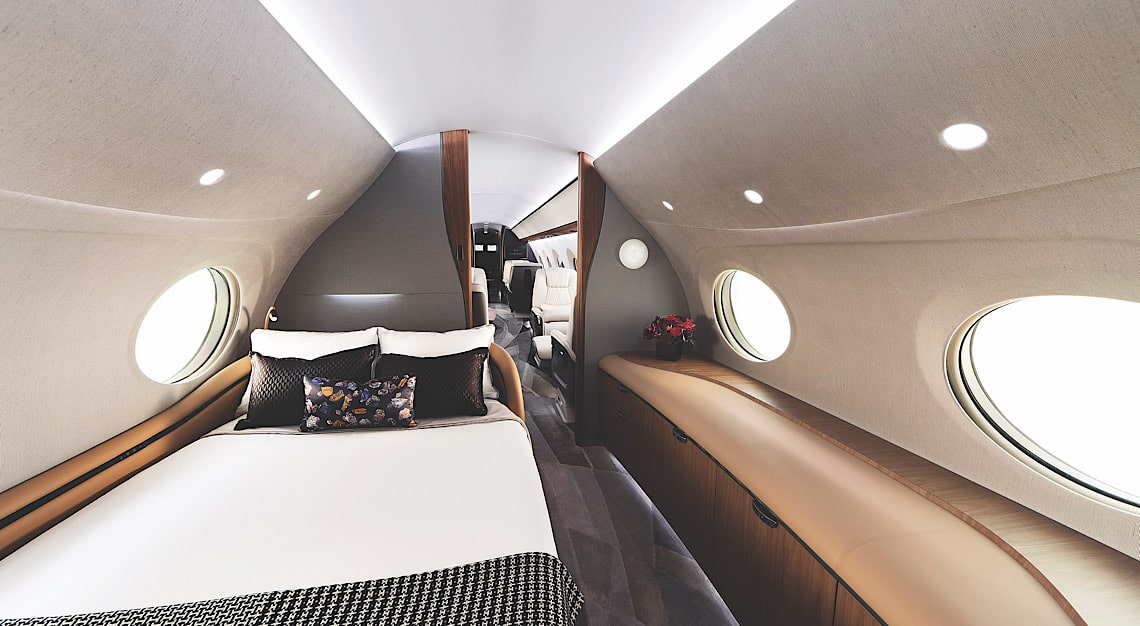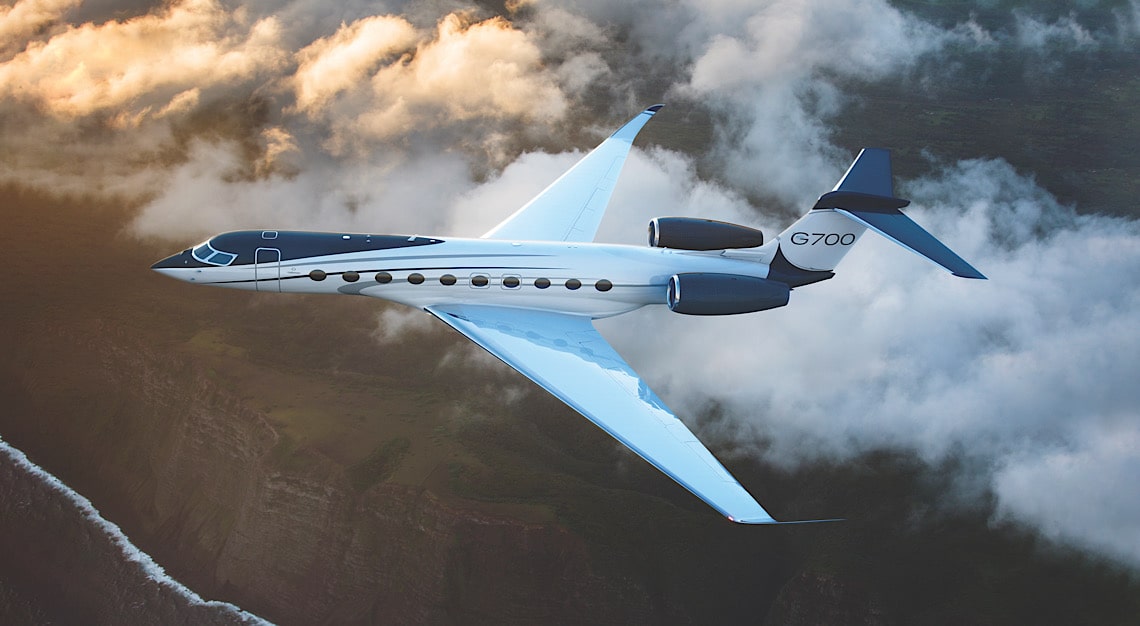 Best business jet: Gulfstream G700
Every inch matters on a new business jet, especially if the number is larger than the prior generation or a competitor's model. On the Gulfstream G700, the private aviation industry's largest business jet yet, the numbers also translate to innovations. 
Given that the cabin is three metres longer than the G650 – Gulfstream's previous flagship – owners can now enjoy a bedroom with ensuite bathroom, ensuring optimal privacy and comfort during regular transoceanic travel.
Over at the gallery, you'll find a three-metre-long countertop along with a spacious refrigerator, microwave and conventional oven, which means you're quite possibly looking at the first business jet where you can hire a chef to prepare fresh meals, rather than having them catered. 
Then come the small but important details, each of which elevates the quality of life on board. The white-leather recliners have been strategically placed by the brand's signature oval windows, allowing guests to receive plenty of natural light throughout the day. Catching some shut eye? Dim the windows at the press of a button on the smartphone app. The plane's in-built circadian lighting also mimics time zones at a faster rate, ensuring a better sleep after a night's travel.
In the entertainment zone, Gulfstream has perfected movie nights, swapping audio output from television speakers for transducers hidden behind the wall panels, resulting in a surround-sound effect. 
The backbone of quality – the matching wood grains, perfect leather stitching and subtle curves of the cabin – makes this new aircraft more than the sum of its thoughtful parts. First deliveries of the G700 are expected in 2022.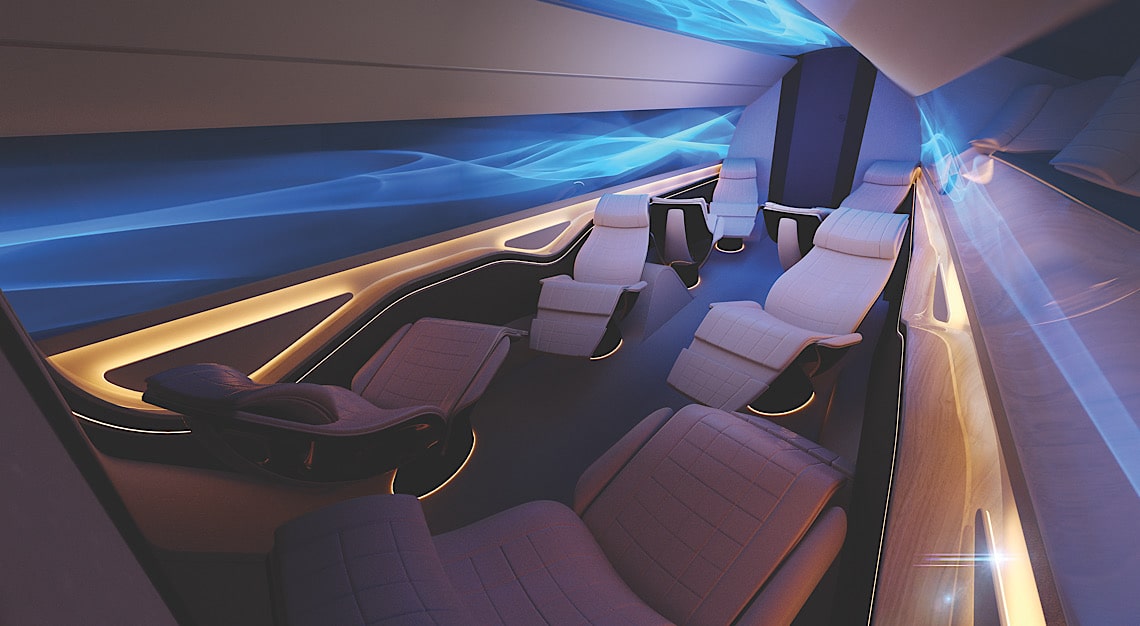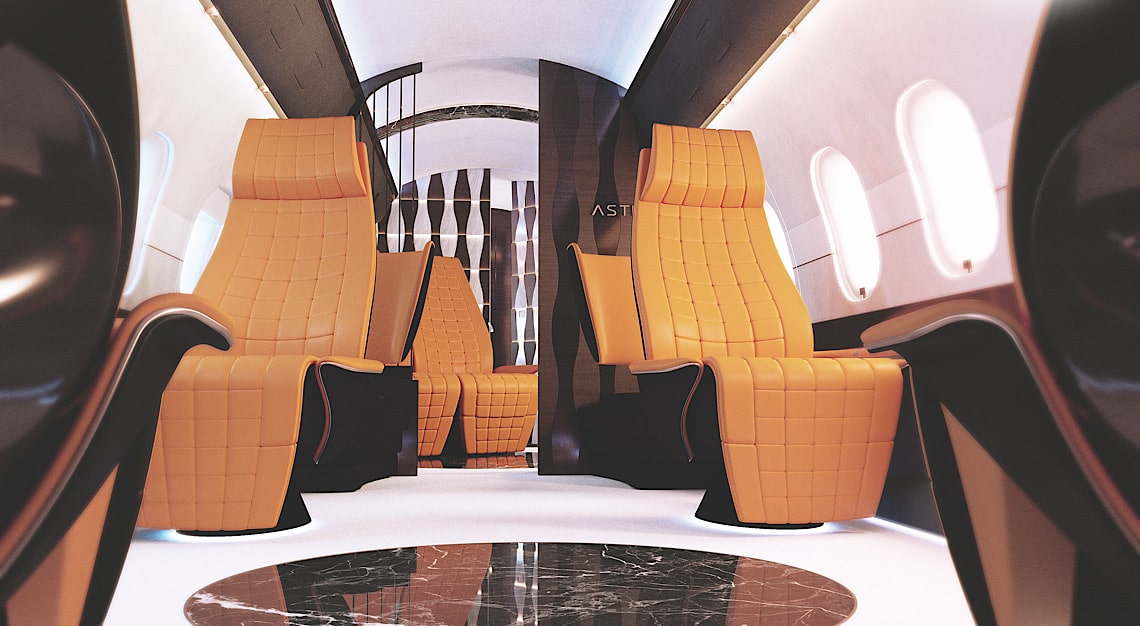 Best aircraft interior: Yasava Solutions
Imagine crossing the Atlantic surrounded by a gentle, green forest and, instead of whirring engines, the sound of birdsong. If that's music to your ears, you'll enjoy Yasava Solutions' new Zen interior, which combines the comfort of its high-tech seats with large-format OLED displays on all walls to create a customised, immersive experience for clients who want to stray from the usual cabin design. 
Instead of large, leather recliners, you're presented with sleek seats that remind one of those in a futuristic spacecraft. The Swiss design firm's Aïana Wave "anti-gravitational support system" – or, as a layman would call it, the seat – was engineered with medical-flight specialists to improve circulation, breathing and sleep quality during long flights. 
Zen's OLED walls project any interior layout you might want, from cosy and familiar to restful or keep-you-alert. "Others are experimenting with mood lighting. We're taking it to the next level," says Christopher Mbanefo, CEO of Yasava. "We can design wood veneers without actually using wood. An owner can change the design midflight from wood to, say, a stone inlay by pushing a button." 
Diving deeper into sustainability, Zen could be the first carbon-neutral interior for a large business aircraft. Besides using materials from verified sustainable sources, it also employs a blockchain-based programme called Oxï-Zen to offset its carbon footprint, says Mbanefo. "It will allow us to securely and verifiably have the entire carbon footprint accounted for, with satellite images outlining precisely where, when and how each tonne of carbon dioxide is sequestered." It looks like eco-conscious owners can now achieve a next-gen state of Zen in air.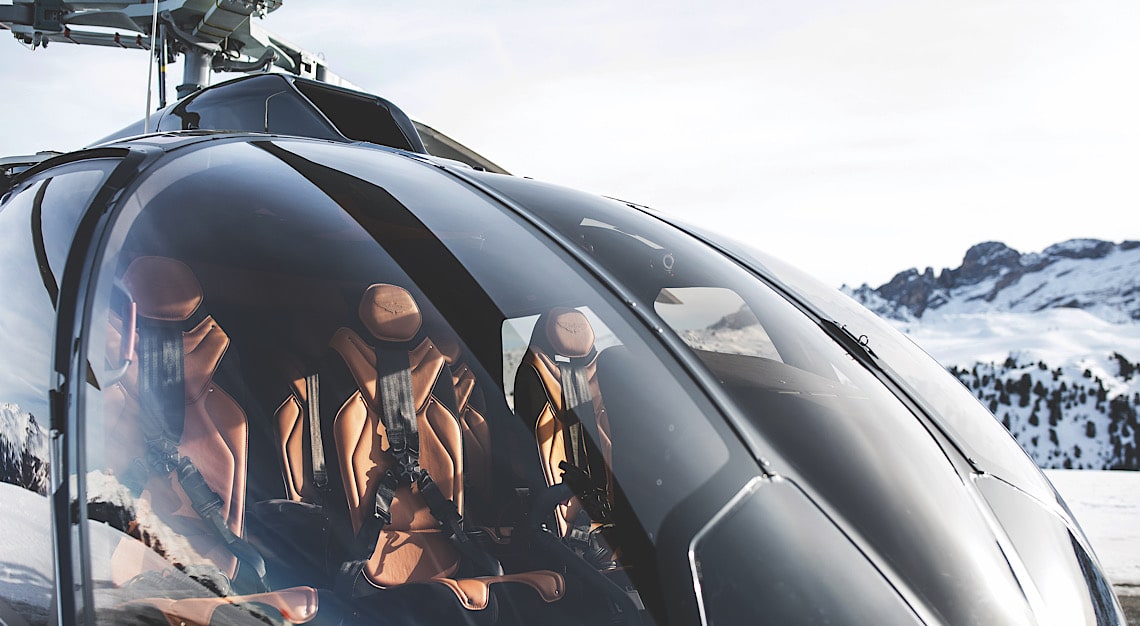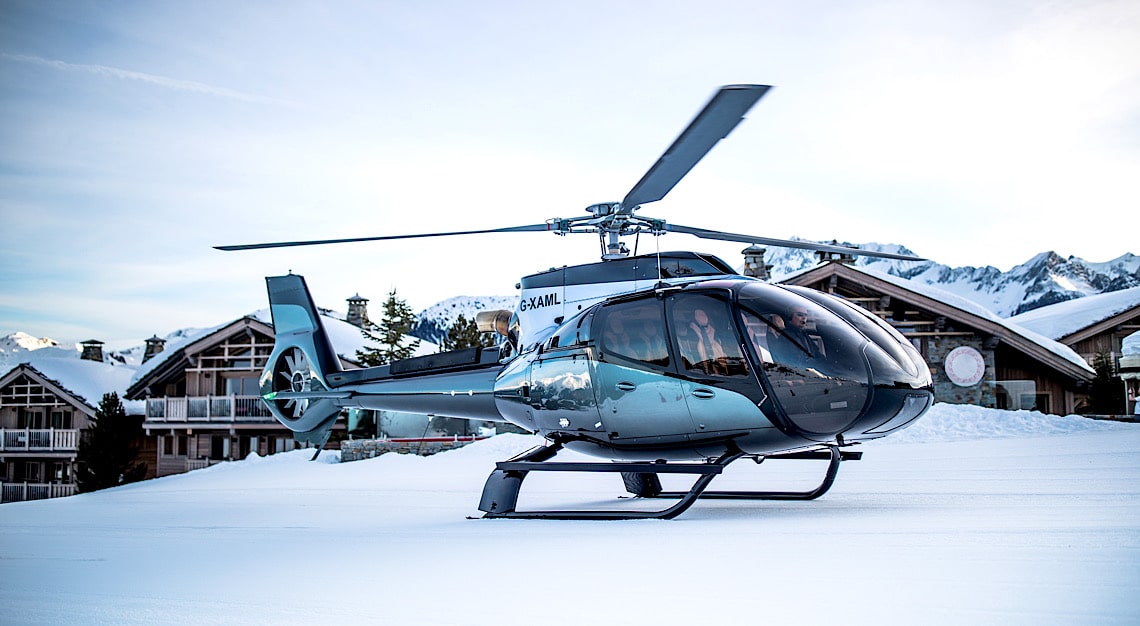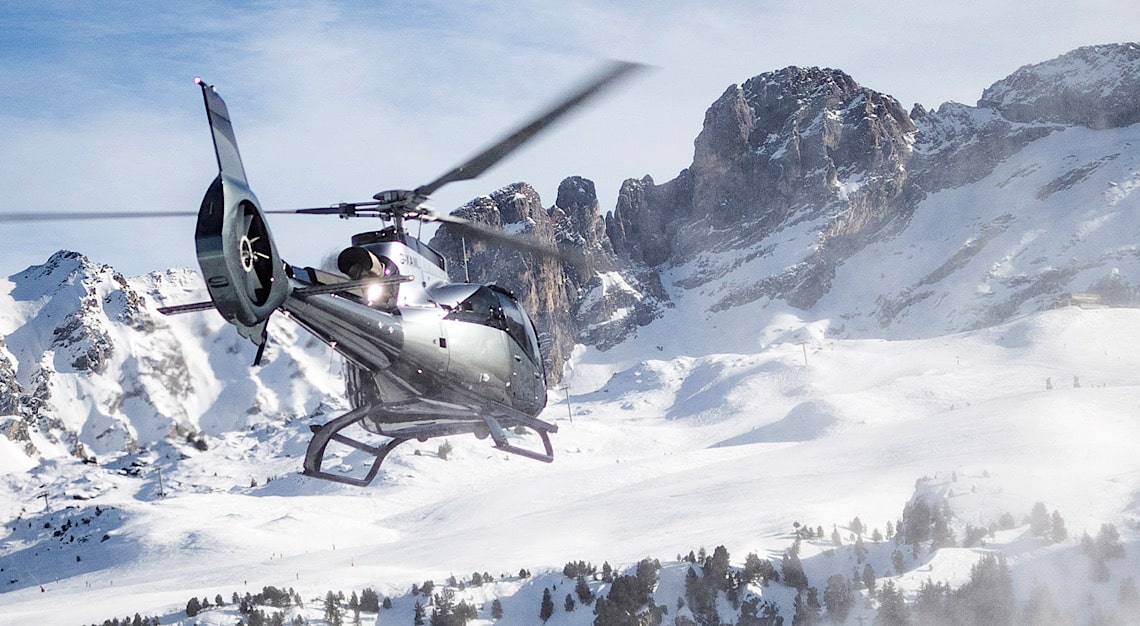 Best helicopter interior: Airbus ACH130 Aston Martin Edition
Aston Martin has brought its look to motorcycles, home architecture and even submersibles, but the ACH130 Aston Martin Edition is the most sophisticated evolution yet of the carmaker's DNA. The sports-car-style interior involved a year of collaboration between Aston Martin's designers and the completions team at Airbus Helicopter headquarters in Oxford, England, and resulted in four exterior designs, each with a matching interior, to choose from.
The livery schemes include a striking Stirling Green gradient that bleeds into Jet Black on the underside of the helicopter, with Skyfall Silver detailing around the cowlings. So elegant was this paintwork that that the first model quickly found an owner within weeks of being launched.
Inside, the leather seats are upholstered in Oxford Tan, Pure Black, Cormorant or Ivory. Each comes with brogue detailing, mimicking those in the DB11, and highlights the curves of the interior, which is lined with black ultrasuede. The new interior wasn't simply rubber-stamped; the Aston Martin materials had to fit within the ACH130's existing weight and safety criteria for flammability and crashworthiness, which differ from standards for autos. Safe to say, the beautiful bird passed with flying colours.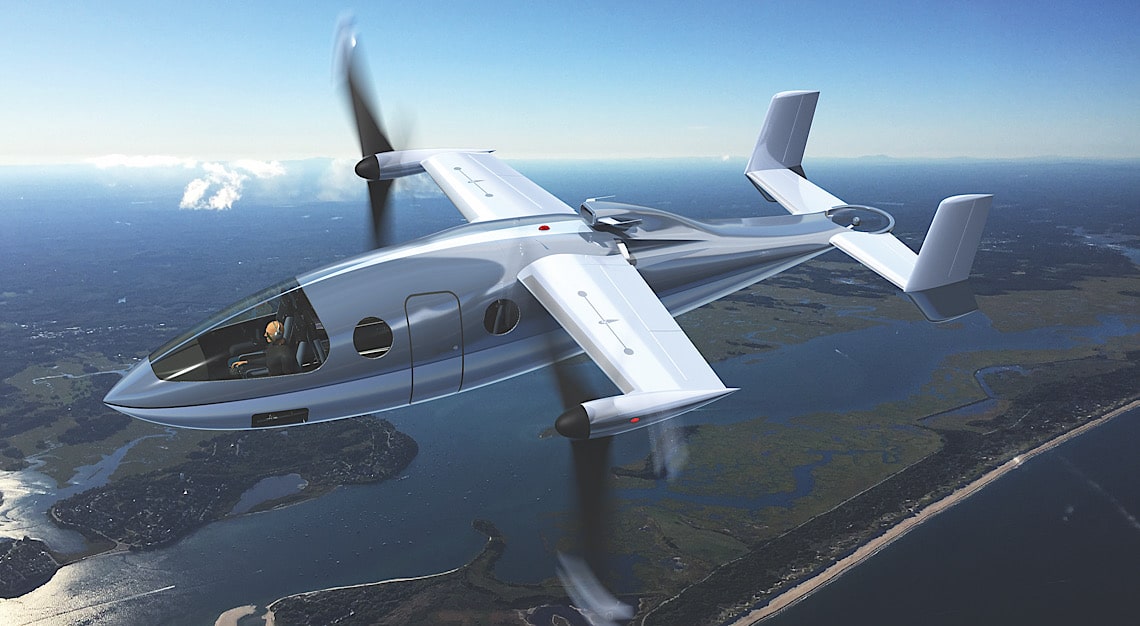 Best VOTL concept: Transcend Air Vy 400
The majority of vertical take-off and landing (VTOL) concepts will remain just that – an idea in the inventor's mind waiting for the right piece of technology, and a bold investor to give it the push it needs. 
Transcend Air, which is preparing to open a funding round to build the first full-scale, manned Vy 400 aircraft, could eventually revolutionise the helicopter segment. The Vy 400 has a cruising speed 651 km/hr; it's three times faster than a similar twin-engine executive helicopter and faster than almost any turboprop airplane. 
Rather than use experimental electric engines that its eVTOL competitors are developing, Transcend is taking a different track, by using proven P&WC PT6 aircraft engines. Not only might the conventional engines have a faster path to FAA certification, but they also give the Vy 400 a range of up to 724 km, compared to the 96 km distance other electric aircraft are targeting. That means the Transcend could fly from Singapore to Penang – roughly 600 km away – in under an hour. 
The ability to land vertically turns skyscraper rooftops and harbour platforms into landing spots. Aimed at private owners, the first Vy 400R (the 'R' stands for reserved) will have a roomy, executive interior with seating for one pilot and five passengers. Bespoke interiors will be available from Huslig Collective. The company expects the Vy 400R to be certified by 2025, and it'll either train owners to fly the aircraft or have pilots available.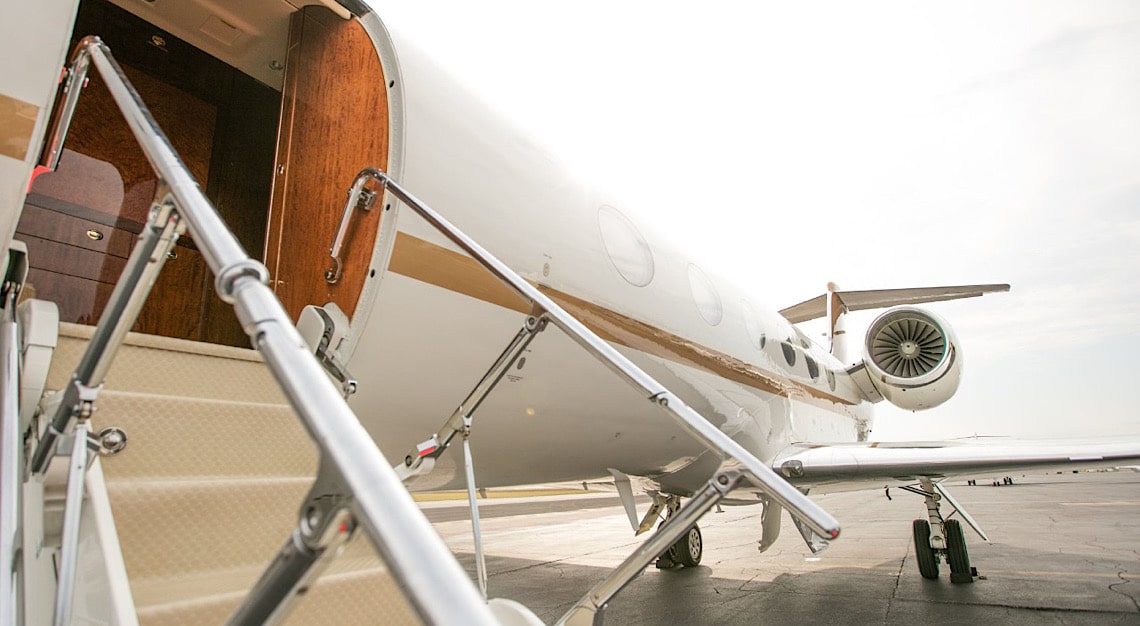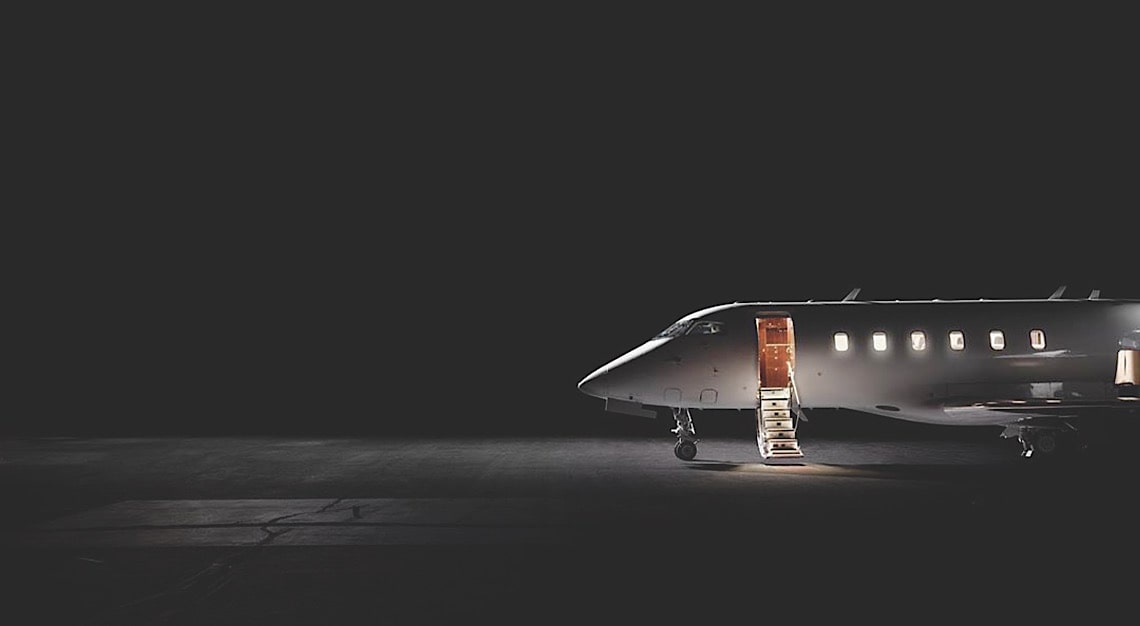 Best Jet Card Membership: XO
When established charter operator XOJet merged with the upstart JetSmarter app last year to create XO, it injected an exciting new dynamic into private aviation. XO members have the option to charter whole aircraft or individual seats, while also having the ability to sell seats on their planes or participate in crowdsourced flights. 
If that isn't already one of the most flexible options available in the market, XO also offers four levels of membership: Rise, Select, Signature and Elite, each with varying benefits, hours and rates. The top two tiers, Signature and Elite, offer free spots on empty legs, dynamic pricing caps of US$600 (S$821) per hour per seat, seat choices on shared flights and the ability to book flights for non-members. The Elite segment also includes zero de-icing fees, a plus for trips to or from fixed-base operators in colder regions. 
XO also has a pay-as-you-go programme at non-member rates. The platform provides access to 115 aircraft owned by parent company VistaJet, along with more than 2,100 other planes, from light and super-mid to long-range. Its 'Fly by the Seat' promise, along with the booking app, adds transparency and speed to an industry that can sometimes be slow and murky. The upshot: fliers will know the general category of aircraft they're chartering before they book – not always a given in this industry.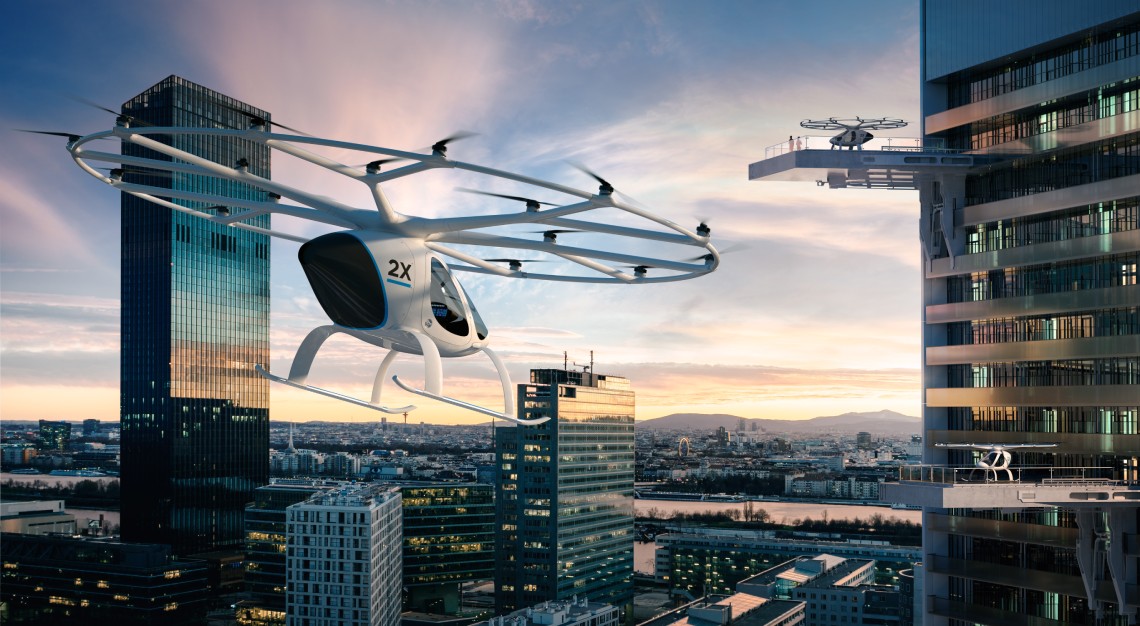 The rise of aerial ridesharing in Asia
What plagues the largest and busiest cities in Asia, that even the elite aren't impervious to? Road traffic congestion. Owning a Rolls-Royce or Bugatti won't get you to your destination any quicker when the vehicles in front of you just won't budge. So, what more can be done when roads have already been widened, highways constructed, and every possible blueprint has been looked at? We look up. To the sky.
It's not a new concept. Ride-sharing app Uber offers Uber Copter services between Manhattan and JFK International Airport. 
Closer to home, Singapore-based Ascent also launched a helicopter ride-sharing service in The Philippines and more recently, Thailand, allowing riders to book a helicopter on demand to travel within the city. As riders are allowed to book single seats, chances are, you'll be flying with other strangers from helipad to helipad. It's not too different from booking a ride on a commercial airplane, really.
While Ascent doesn't have any plans to offer its services in Singapore, Grab is working with German aviation company Volocopter to conduct air-taxi feasibility studies in the Lion City. This includes the use of urban airspace and marking out possible rooftops for landing, given that there will be fixed travel points – known as VoloPorts – that passengers can travel to and from. It'll be a long wait though; operations are, at best, expected to start in 2035. The single-passenger eVOTL also means that just 10,000 passengers can be ferried per day.
Thankfully, we do have the luxury of time to explore this option, factor by factor. If air taxis – manned or otherwise – enjoy a successful takeoff, this may potentially clear the roads, providing authorities the space to relook and plan for more efficient transport systems and solutions. It's a win-win situation.
Our full list of Best of the Best 2020 winners here