With over two decades of practice, five books and proprietary equipment to his name, Dr. Kevin Lau delivers results you can see
Going under the knife is a daunting and harrowing proposition. Especially when it comes to ameliorating issues affecting the spine, one of the most important parts of the human anatomy, the stakes around surgery as a means of treatment and correction are formidably high. But thanks to the ardour and expertise of Dr Kevin Lau, a non-invasive approach has emerged as a medically viable and effective alternative.
Over the course of more than two decades, the Australia-born-and-America-educated doctor has developed clinical experience that has helped many patients all over the world achieve remarkable improvements in their spinal health. As a practitioner of natural and preventive healthcare, his pioneering methods crystallise in the ScolioLifeTM System, a totalising methodology of managing and treating scoliosis non-surgically. Encompassing the exercises he guides his patients through at his newly expanded titular clinic in the Orchard Road district of Singapore and proprietary equipment such as the ScolioAlign brace, a 3D-printed bracing system customised to fit each patient, the System is premised on delivering results you can see.
Here, Dr Lau shares how his groundbreaking methods have emerged as a revelation in health and wellness and how they can benefit those afflicted with scoliosis.
What about the treatment of scoliosis called out to you?
By and large, a big part of it was my brother's and my mom's struggle with scoliosis and seeing their challenge with this condition inspired me at a young age. Ultimately, it's the parents that go through this more than the kids because when they first learn about scoliosis, they are in the dark and going through it not really understanding what is available or what treatment is effective for their condition.
Back then, there was no Internet, so I'd see them asking aunties and friends what to do in this sort of circumstance, and going to multiple doctors, and experiencing how difficult it was to find someone to treat it non-surgically. That's how I got inspired. I'm originally from Perth, which is pretty much a small country town. There isn't much available. So only when I started studying overseas and exploring a lot of different sorts of treatments did I begin develop something and really make it unique, to ultimately help others with the same sort of issue.
Right now, our biggest struggle, when it comes to information, is cutting through the overload to get to what matters. As an expert, please tell us what people need to know about scoliosis.
That's right. There is an overload of information and so much of it is misleading. I think, one of the reasons why patients tend to focus on figures that they trust, or that get good results, is because primarily, they're hoping the information they get is vetted through and researched. Online, everyone claims to be a professional or an expert. So, the key thing is, I want people to understand that scoliosis can be corrected and managed without surgery, even though, at times, it seems like it is hopeless for them.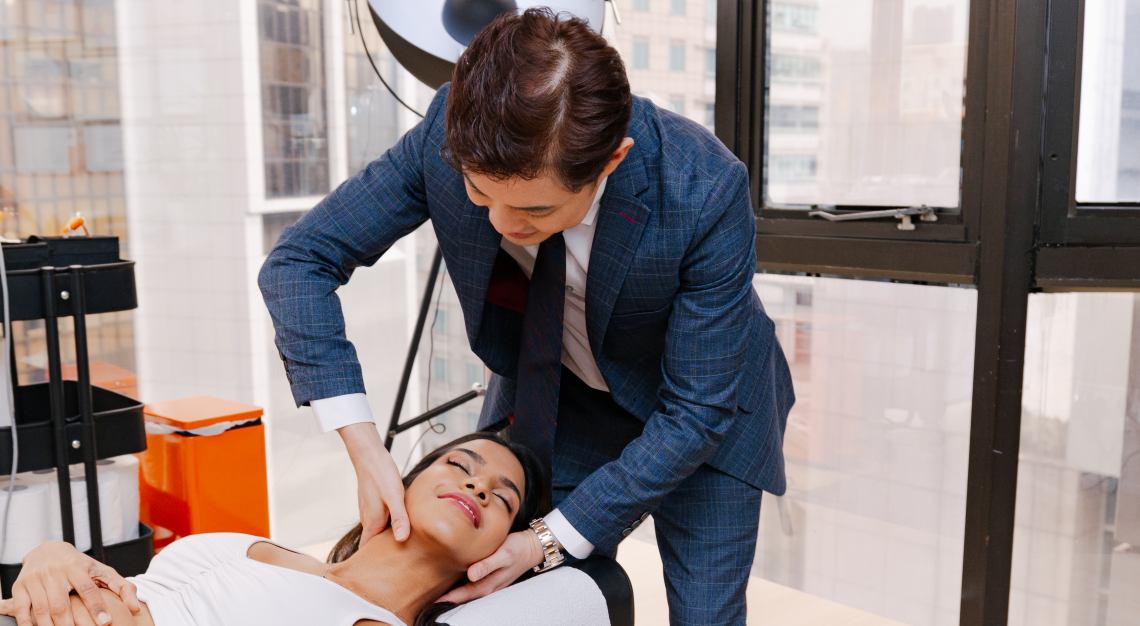 How did you develop your non-invasive approach?
As a chiropractor, I've received lots of anecdotal evidence that there are improvements for people with scoliosis. However, generally, even back then, chiropractors were not very proficient in treating scoliosis. Some cases do well but the majority really don't. That's why I really delve into other realms of treatments that are not within the realm of just merely manipulation, or chiropractic adjustments.
So what I found is, yes, bracing helps, but a certain type of brace is a much better. And that's what we've implemented. Ultimately, I test various sorts of methods from around the world so that we can kind of see which is the most efficient and gets the best sort of outcomes. My clinic is a little different, because its main goal is to get results that you can visually see. It isn't me just telling you about what's on an X-ray. Most people can't read X rays. The big difference with us is that we can get changes that you can see.
We understand that technology is a big part of your treatment. How do you incorporate technology into your holistic approach?
Yes. I'm really leaning on technology these days to deliver the message or at least the information to my customers. I have customers from around the world, some of whom unfortunately can't fly into Singapore and get the treatment. But by and large, a lot of the information is available for them either through the five books that I have written, in nine languages, or even the apps that are available, because those apps serve as a tool to help them monitor their condition. So rather than rely on X-rays, every six months or so, they can measure their progress on the apps. I'm giving them tools that they can use to empower themselves and take more control of their condition. Obviously, professionals are needed and it's good to have someone to guide them, but at least they have some of these tools available for themselves.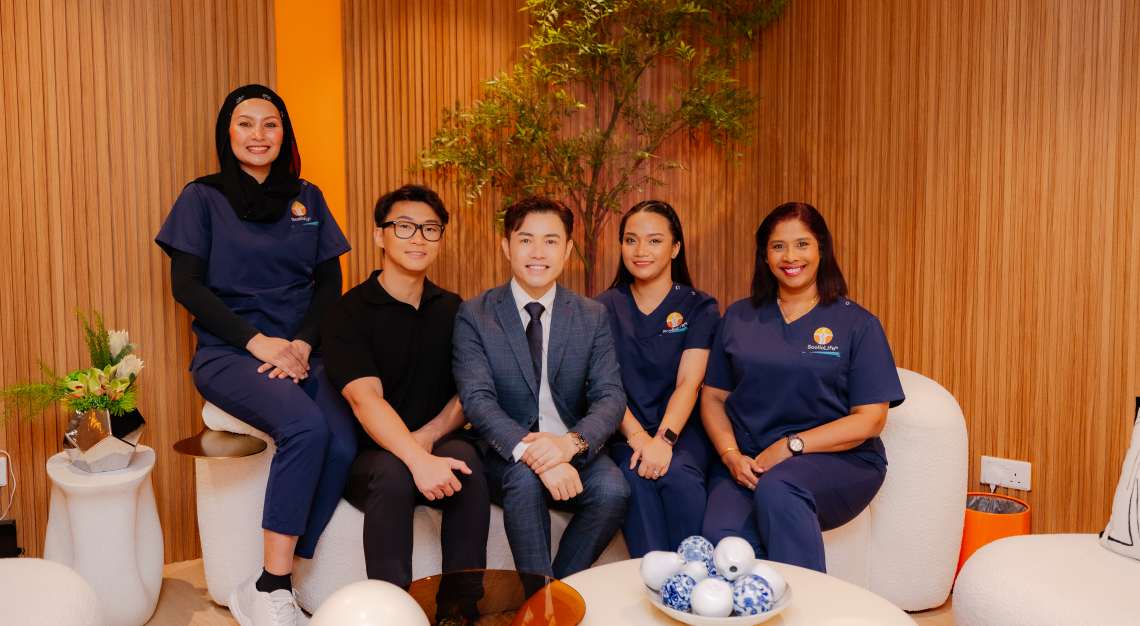 You have a healthy international clientele as well. What role have tele-consultations played in that?
Oh, I think it's so significant these days. Ever since COVID-19, I was doing tele-consults at home, seeing patients from Tampines to as far away as Hawaii or Panama. It has been a driving force and people have come to understand that there are no barriers like before when getting seeking reliable healthcare.
Whether or not I'm many kilometres away, or I'm literally in the same city, it's pretty much the same: you're getting the same sort of guidance. The key thing is that while we can't see most people face-to-face, at least they get the guidance they need to find the right sort of sources locally, or at least get started on some sort of programme or treatment. I see patients that are from far-flung places like the countryside of the United States or in France. If it's a small country town, it's very difficult to get the right sort of doctor for that one condition, and scoliosis only affects three per cent of the population. So teleconsultation has definitely been integral to my practice.
Do you see your treatment as a disruptive force in this field of medicine?
I think it is. The general consensus is that scoliosis can't be treated unless it's through surgery. I even get orthopaedic doctors sending their kids in and discussing with me the challenges that they're facing. So any sort of hope or solution that helps minimise the need for more invasive therapies is always a benefit. I'm not saying it's a replacement, because not all cases can be treated non-surgically, but there needs to be some level of treatment that is effective and available to people so it lowers the need for surgery.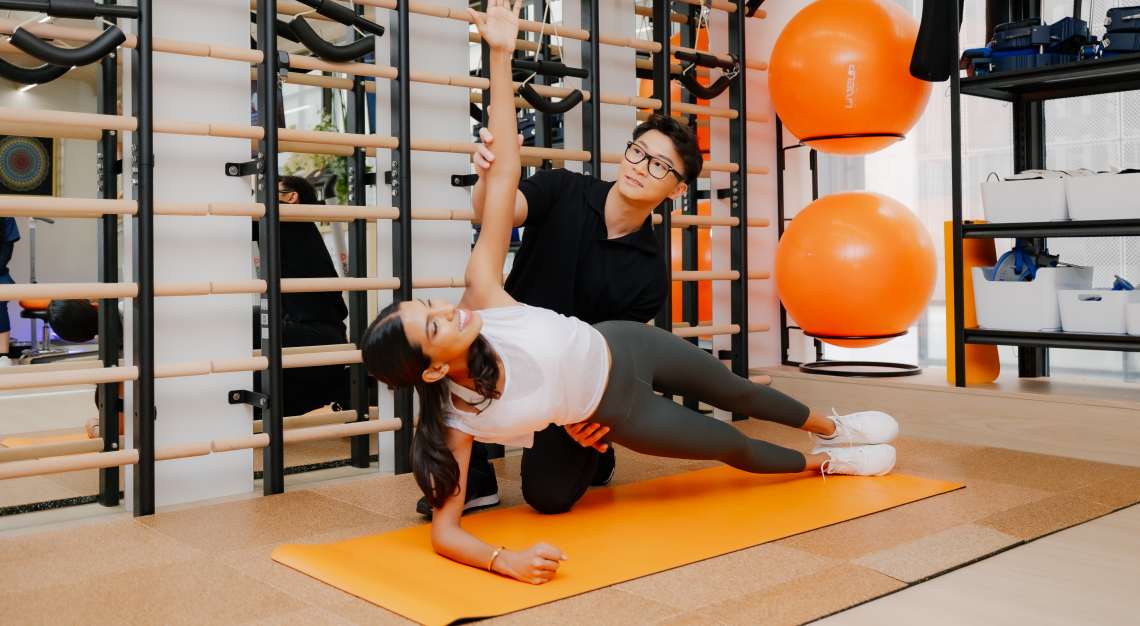 Lastly, how does it feel to know something you've built is helping people the world over?
Thank you. But I don't ever think of it as me healing the world. I treat each patient one at a time. I've seen a lot of people feeling very hopeless, like they have no other solution, or they feel like they're not empowered in their own condition, whether or not they're older or younger. I've had parents crying in front of me and I've seen grown men cry, because of the fact that they were told that surgery was the only solution. So, for them to hear that there is potentially some level of hope outside of that realm is very powerful.
I've made it a point to educate patients to understand that they are their best doctors, because ultimately, as they get older, even if they do get surgery, they are the ones that need to manage their health. They are the ones that need to take care of themselves. So I always prioritize putting the power back into their hands. The patient itself is the key thing that we all should all focus on as healthcare professionals.
ScolioLife – Scoliosis & Spine Correction Clinic
302 Orchard Rd
#10-02A Rolex Building
Singapore 238862