Impressive Legacy
The Embraer Legacy 450 sits squarely in the middle of the Brazilian manufacturer's range of private jets and is priced competitively, given it has a laundry list of advanced specifications and room for up to nine passengers (dependent on configuration).
Its range of 2,904 nautical miles means that it can reach pretty much every major city in South-east Asia, East Asia and India, reaching as far afield as the Maldives and Alice Springs. Unfortunately, the Embraer Legacy 450 will not reach Tokyo without a refuelling stop, which seems like a bit of a glaring omission.
That said, should reaching Japan's capital city be a key consideration, you'll want to make the small step up to the Embraer Legacy 500 which is essentially the same plane as the Embraer Legacy 450 though with a slightly longer fuselage and a 3,125 nautical mile range. Unfortunately, Embraer will want approximately US$20 million (S$28 million), before options, for the privilege, against the S$16,570,000 list price the Embraer Legacy 450 commands.
That's a not-insignificant amount of money, and the Embraer Legacy 450's segment rivals from Cessna, Bombardier and Gulfstream will match and in some respect, beat the Embraer.
Claudio Camelier, Embraer's regional vice-president for sales, stresses that the Embraer Legacy 450 is not pitched as the budget option, with its value lying in its modern airframe and fly-by-wire technology that makes for a safer plane.
In addition to that, the Embraer Legacy 450 (and by extension its bigger brother, the 500) has a number of clever little features that could help bring ownership costs down. It's built with modularity and ease of servicing in mind – an example is in the window panel assembly which offers localised disassembly without having to remove the entire interior panel and seats.
All that wouldn't mean much if the Embraer Legacy 450 didn't perform well, and on that front, I'm happy to say it performs more than admirably, insofar as can be told from a half-hour flight from Singapore to Kuala Lumpur.
The Embraer Legacy 450's short runway take-off capabilities were demonstrated as it departed Seletar Airport with superb agility while climbing to its cruising altitude.
And while the Embraer Legacy 450 has traits endemic to all small jets – such as agility and airfield flexibility – it also has qualities once found only on larger planes. It has jumbo jet levels of quietness and is rock solid during turbulence, though on that last point, full credit has to be given to my pilot.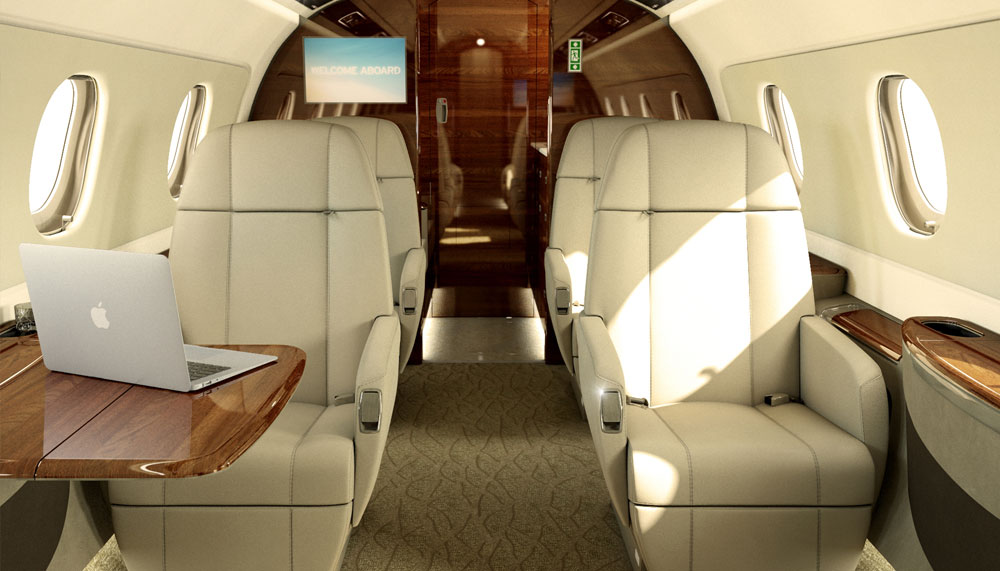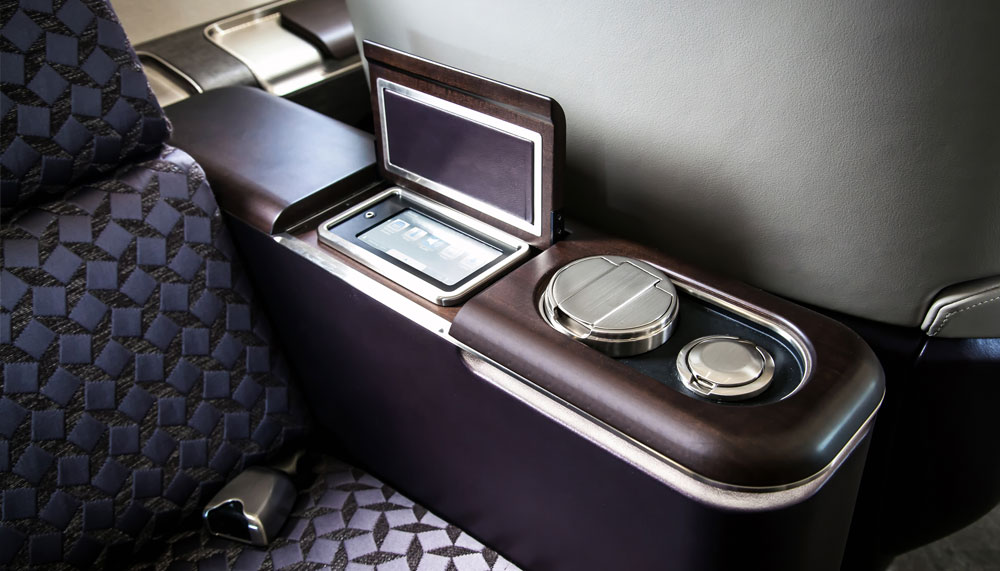 Cabin luxury is, of course, superlative, with buttery leather upholstery and seats that slide on uncannily smooth rails.
Embraer's private jet division may be the newest kid on the block – it delivered its first 'proper' product at the end of 2008 – but it's definitely going places fast.
That's no real surprise, I suppose, based on the strength of the Embraer Legacy 450 here.