In this year's Best of the Best 2020 awards, we recognise the brands that have pushed boundaries in design and innovation, and those that have made significant contributions to alleviate the pandemic. Here are the best nine within the wheels category
While autonomous driving remains the overarching fascination of automotive future-think, today's car headlines are dominated by electric vehicles (EVs). Manufacturers across the world are showcasing EV technology in everything from SUVs to supercars, but they still account for just a flyspeck of the global market. While widespread recharging infrastructure remains beyond the horizon, the speed at which EVs stole the spotlight feels abrupt. But it's the culmination of a story that's been unfolding for decades.
At the beginning of Bill Clinton's second term, the hybrid-electric Toyota Prius was launched as a dinky, plodding, hyper-efficient commuter box for the eco-conscious. Today, an all-electric Porsche Taycan not only sold out a year's allocation before production began but actually lived up to the hype behind the wheel, with performance, luxury and range. Even Ford is attaching its Mustang nameplate to an all-electric crossover, the Mustang Mach-E, set to go on sale in 2021. And while six or seven years ago high-performance hybrid-electrics like the Porsche 918, the McLaren P1 and LaFerrari were wild outliers, they paved some very exciting roads to the present day.
Consider the plug-in hybrid Ferrari SF90 Stradale, with its three electric motors and V8 engine combining to deliver nearly 1,000hp, as well as the battle for electric-hypercar supremacy among the likes of the Pininfarina Battista, Lotus Evija, Tesla Roadster, Rimac C_Two and many more.
But despite recent studies projecting that up to a third of vehicle sales will go to EVs by 2025, rumours of the internal-combustion engine's demise are greatly exaggerated. If you find high-octane fuel and the music of a V8 – or V12 or straight-six – to be one of life's great pleasures, you can rest assured they'll be around for years to come. Just know there will be an increasing number of silent, emission-free competitors – and, if it comes to it, the electric car will almost certainly be faster off the line.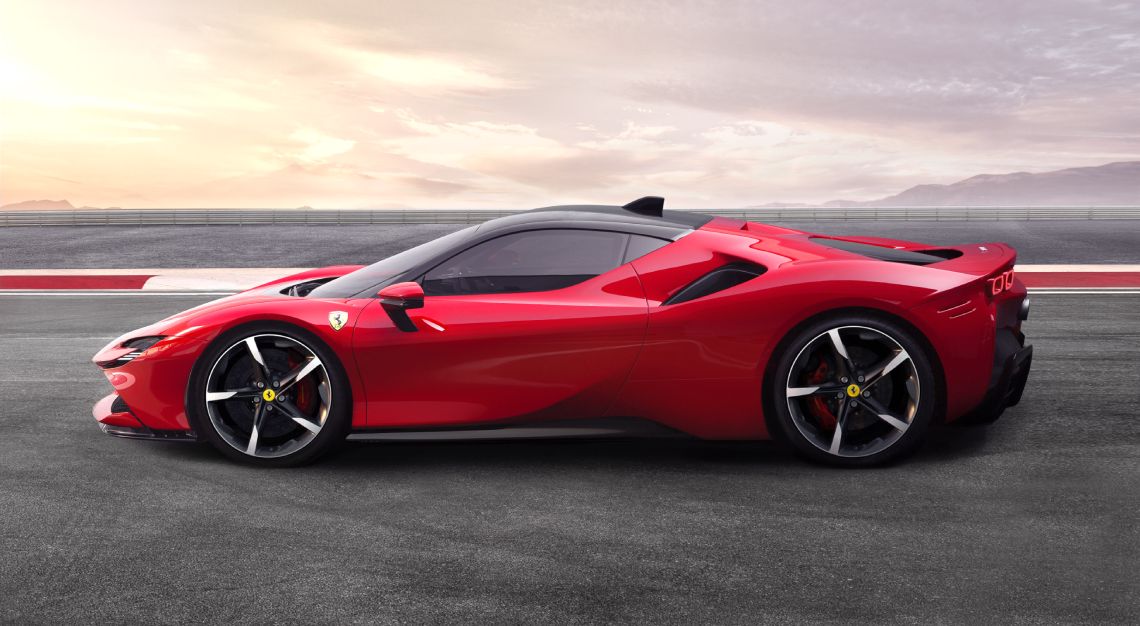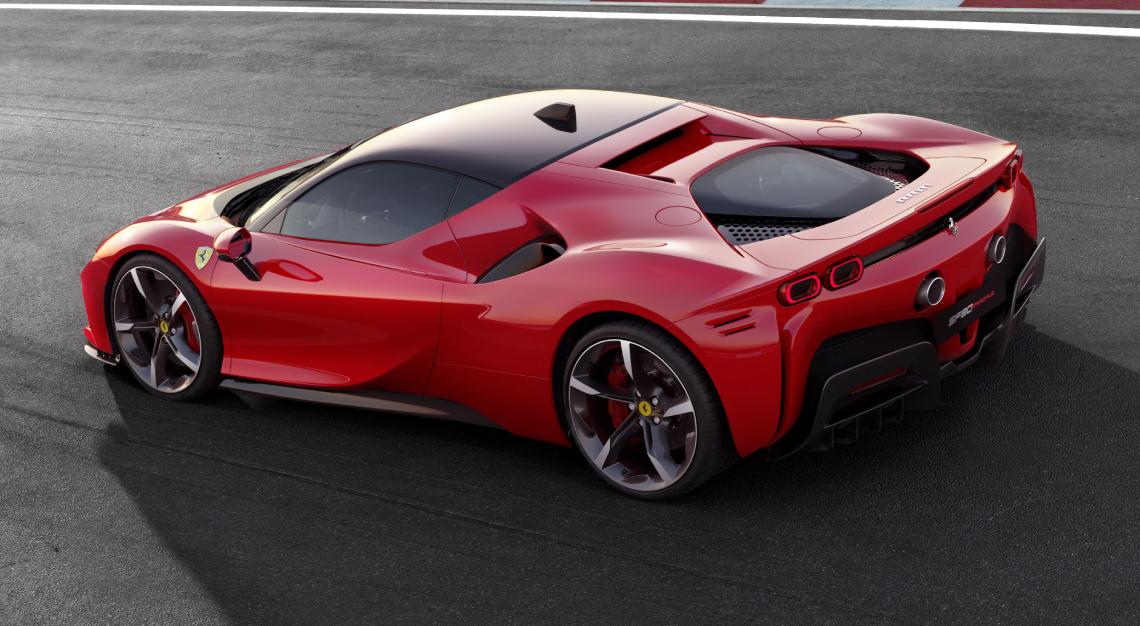 Best supercar: Ferrari SF90 Stradale
The SF90 moniker commemorates the 90th anniversary of Scuderia Ferrari, originally founded by Enzo Ferrari in 1929 as Alfa Romeo's racing team. But while the name hearkens to the past, the SF90 Stradale (price upon request) offers a glimpse of what's in store for the future of the supercar.
The SF90 isn't just the most powerful non-limited-series production car the Prancing Horse marque has made; it uses an astonishing mix of technology to earn that title. A 769hp, four-litre twin-turbocharged V8 engine and three electric motors produce a staggering 986hp and 800Nm of torque, putting power down to all four wheels via an eight-speed automatic gearbox and rocketing the car to 100km/hr in just 2.5 seconds.
The curvaceous bodywork features a far-forward cockpit, which maximises aerodynamic efficiency, reduces drag and recalls one of the automaker's purest modern designs, the Ferrari 360 Modena from the early 2000s.
Beneath the Stradale's carbon fibre body is an aluminium chassis developed to minimise weight, increase downforce and aggressively dissipate heat. With four drive modes, the sophisticated power train continuously delivers the optimum balance of power from the engine and motors, with the new steering wheel touch pad and buttons allowing the pilot to operate every critical function with only thumbs – just like in the marque's multimillion-dollar F1 cars.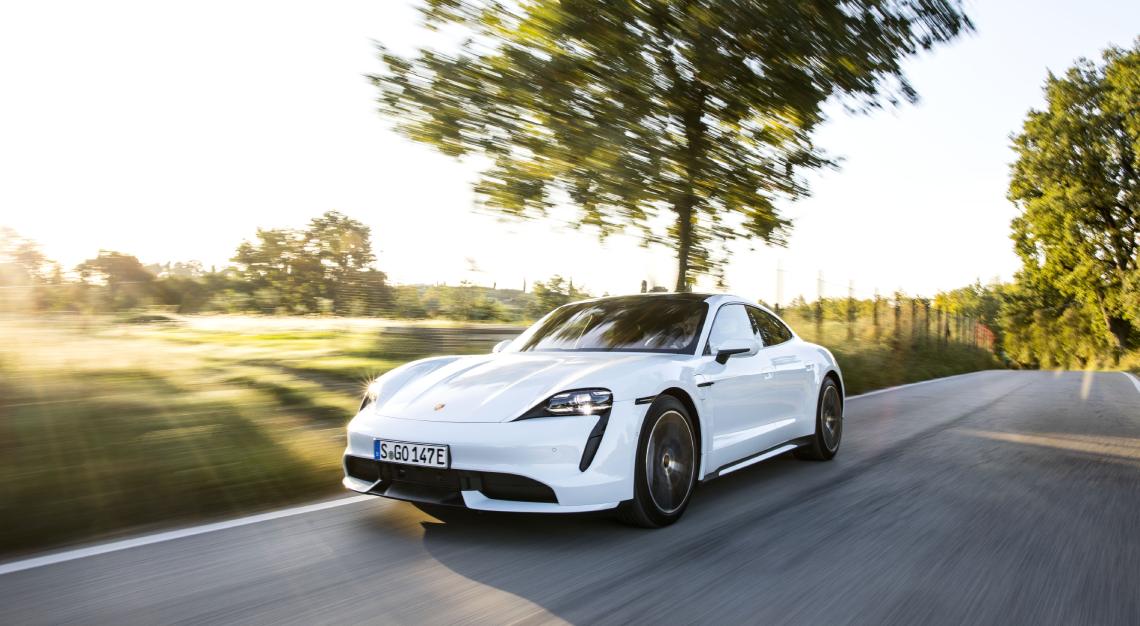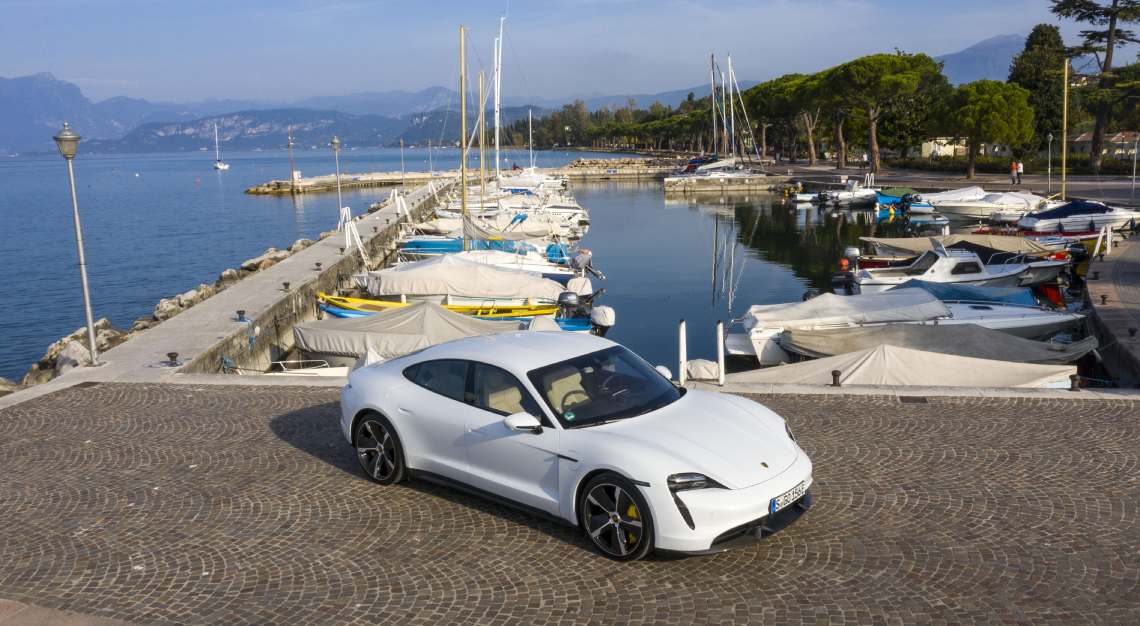 Best sports car: Porsche Taycan Turbo S
When you think of a solid EV commuter, it's usually a Toyota or a Tesla. Porsche invites you to bid Auf Wiedersehen to those options in favour of the preposterous performance offered by its Taycan Turbo S (S$767,988 without COE and options). Sure, it'll get you from A to B, but you'll want to tear around the rest of the alphabet first.
Two synchronous electric motors draw juice from a 93kWh battery pack nestled low in the chassis for improved handling. When the car uncorks all 761hp and 1,050Nm of torque available in launch-control mode, the 305mm rear tyres bite and help fire the 2,220kg brute from a dead stop to 100km/hr in 2.6 seconds, besting some track-focused supercars, such as the Ferrari 488 Pista, which covers the same ground in around 2.8 seconds.
The price paid for such eviscerating speed is diminished range. Porsche engineers chose not to throttle back available electricity as the battery drains, as occurs in a Tesla, and its WLTP range is at a paltry 405km. But with a quick charge via a high-amp cable, Porsche's most powerful four-door model will be back to 80 per cent juice in under 25 minutes, ready to attack the asphalt yet again.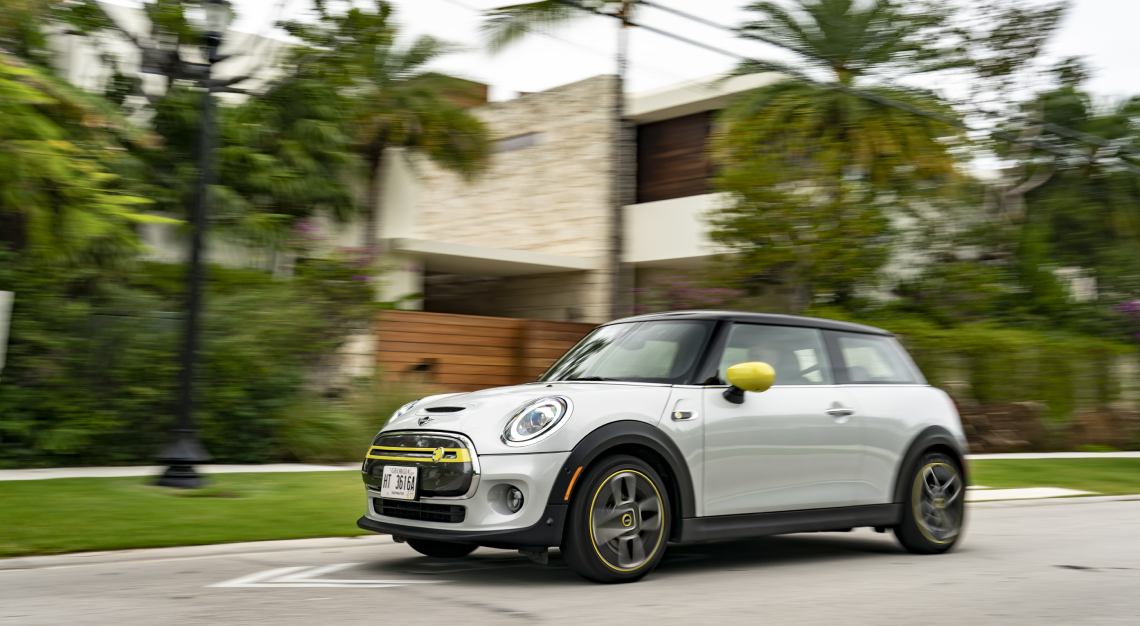 Best biggest surprise: Mini Electric
With all the buzz surrounding EVs and a gaping hole in the market for a premium, subcompact electric city car, this is a car that Mini absolutely had to make – which it gladly did in record time. Based on the standard Mini 3-Door and built on the same production line as its combustion-powered sibling, the Mini Electric (S$163,888) comes with 183hp electric power train and batteries cribbed from its Group sibling, the BMW i3. Although its range of around 230km is on the low side – it is, after all, meant to be an intra-city car – the Mini Electric feels pristinely complete and handles with all the pep and verve you'd expect of a Mini.
Read all about Mini's first mass-production electric car here.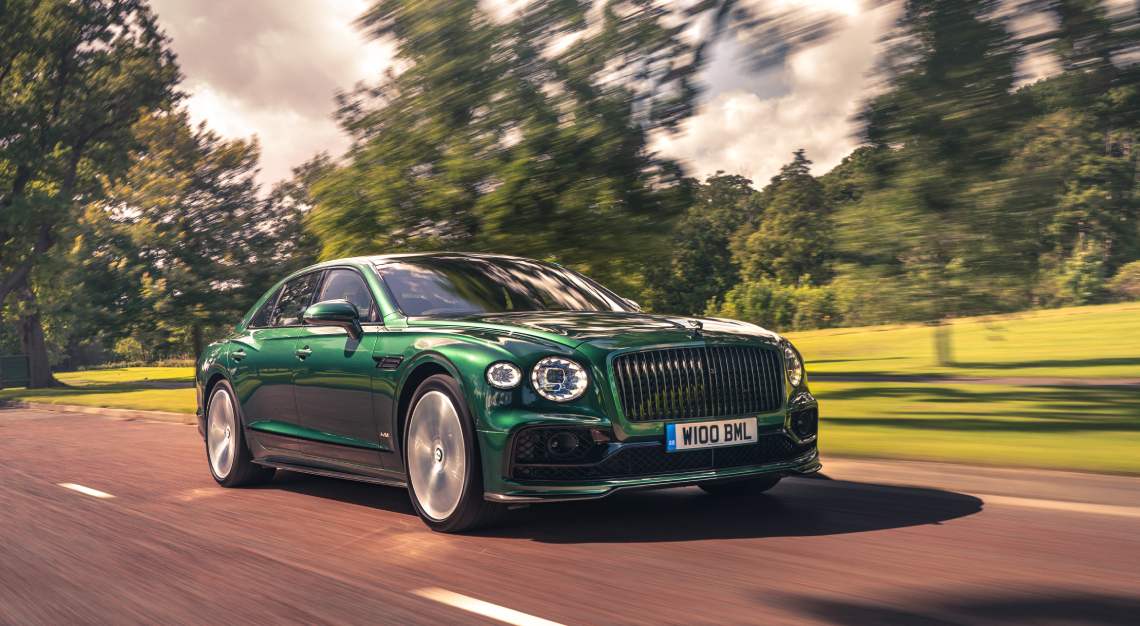 Best sedan: Bentley Flying Spur
Ever since Bentley's range-topping Mulsanne was discontinued, the spot at the top for luxury sedans has been held by the new Flying Spur, which excels on all fronts. Its larger body expands its footprint and cabin volume, while a four-wheel steering system seems to shrink that bulk by enhancing low-speed agility. The 635hp 12-cylinder never lacks thrust or smoothness, and the car's sophisticated air suspension is supple and controlled. From three-dimensional leather quilting to a revolving display, which alternates between digital touchscreen, analogue gauges and a subtle wood veneer, the Flying Spur is nothing short of next-level luxury.
Read all about Bentley's latest and greatest four-door here.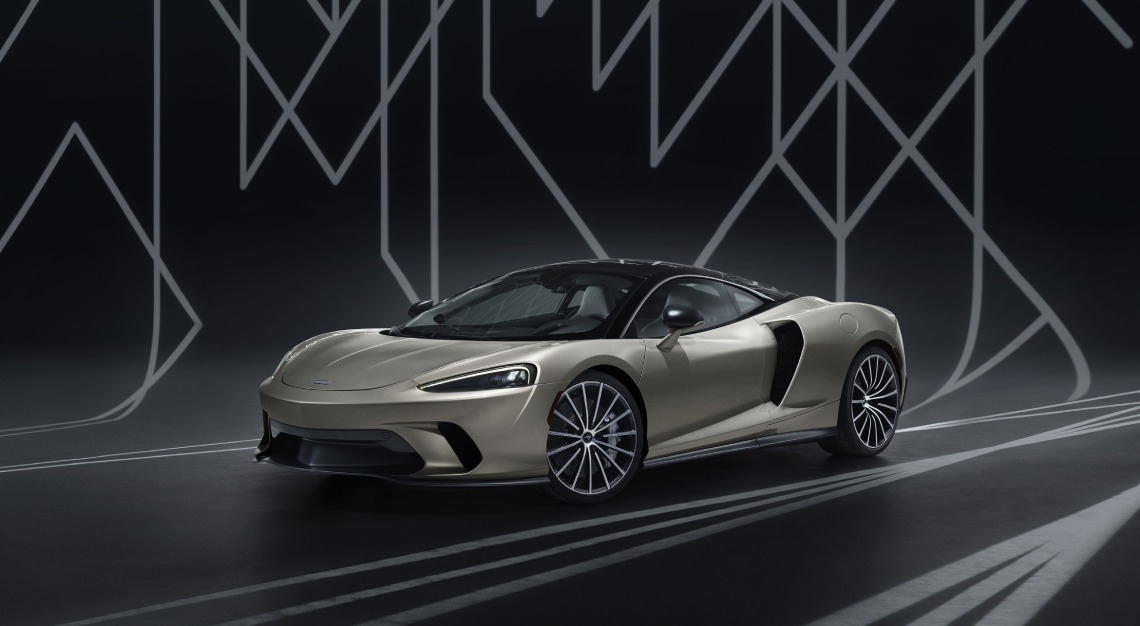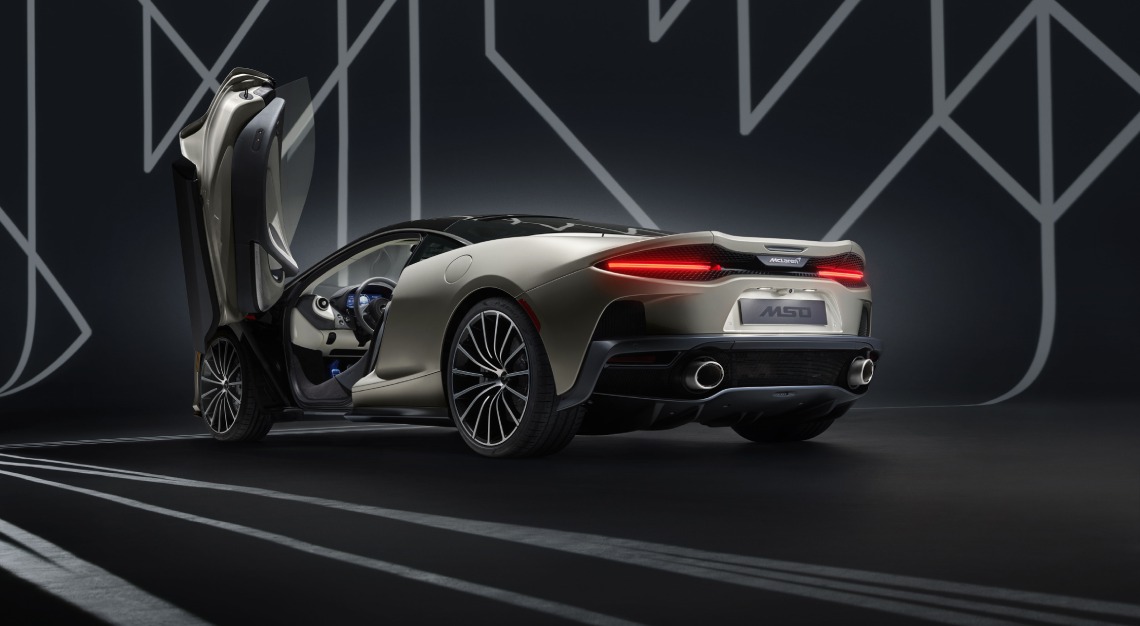 Best grand tourer: McLaren GT
When Bruce McLaren was shown an engine with more than 600hp in the early '60s, the New Zealand race-car driver, designer and engineer said: "There's never been anything like this. There's no way we can use all this horsepower." The same thoughts came to mind while winding around Southern California's Angeles Crest Highway in one of the late racer's most astonishing namesakes: the McLaren GT (S$859,000 without COE and options).
McLaren Automotive has given this 620hp grand tourer its own category and it's clear why. Composed of a carbon fibre monocoque chassis and aluminium body panels, the 1,530kg model is as nimble as any in McLaren's lighter Sport Series line, but with more power from its four-litre twin-turbo V8. Plus, that muscle is balanced by Proactive Damping Control suspension and hydraulic steering, which help the GT absorb highway miles like a sedan rather than a supercar.
Then there are convenience and functionality. Most cars in the marque's line-up, while sublimely sculpted and engineered, are as ergonomic and spacious as a game of Twister. But the GT offers room to breathe, plus 570 litres of total luggage area, including accommodation for a set of golf clubs under the tailgate. A long-haul McLaren suitable for drives to bucket-list greens? Bruce never would have believed it.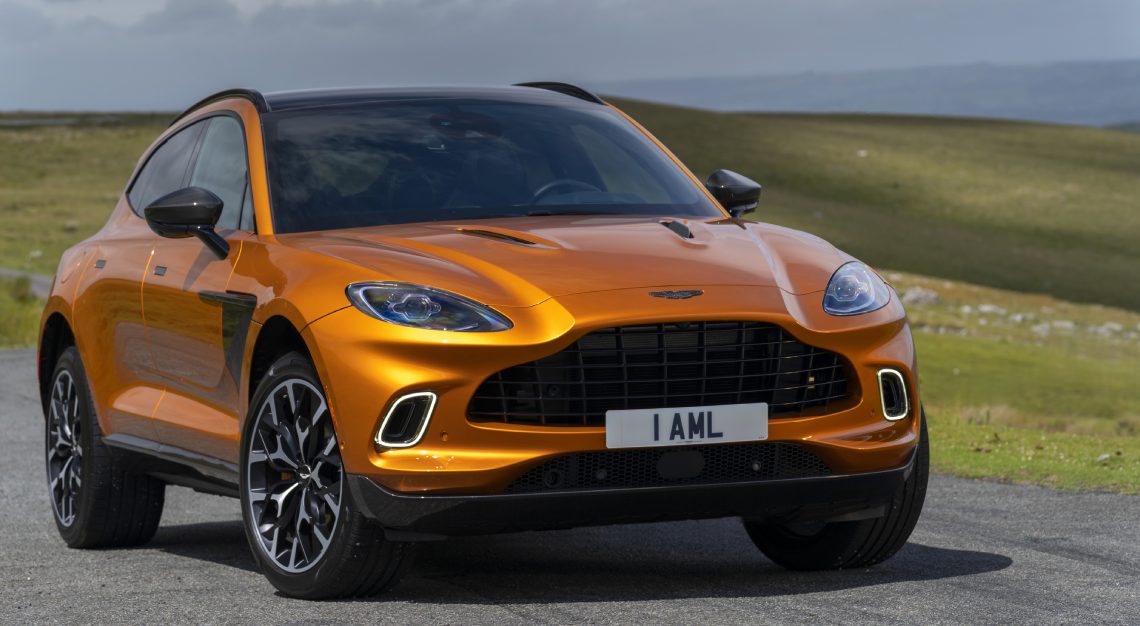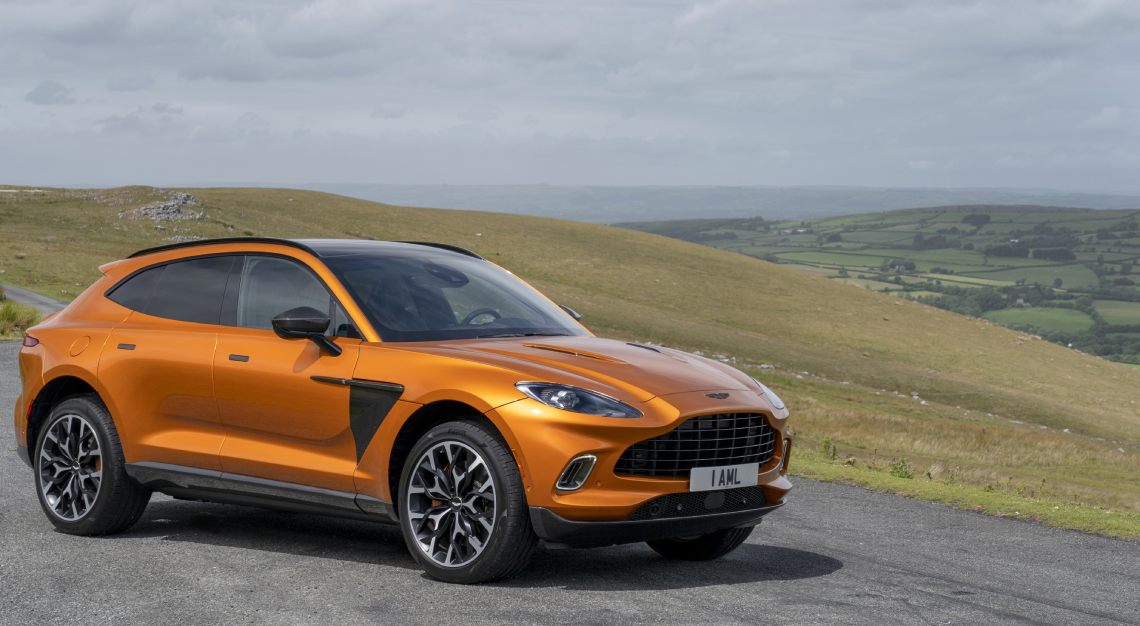 Best SUV: Aston Martin DBX
The dogpile of luxe sport-utility vehicles is sky-high, with everyone from stately British marques to storied Italian automakers taking enthusiastic swings at the genre. Aston Martin joins the fray late in the game but not without the predictable chorus of detractors pained that it ventured into the space at all. Sorry, purists, but Aston Martin's 11th-hour effort is worth the accolades.
Visually taut with no sign of unnecessary flourish, the DBX (price upon request) has a style in the spirit of the Vantage, which arrived in 2018 to signal a more function-focused approach by the brand.
The DBX is likewise defined by capability instead of ornamentation, as the car proved on a desolate trail winding through the outskirts of Oman. The DBX tackled challenging terrain with a three-chamber air-suspension system that incorporates a 48-volt active anti-roll bar, which uses over 1,000Nm of torque to counteract the vehicle's inherent tendency to wallow. The underpinnings, which include a Mercedes-AMG-derived 550hp twin-turbo V8 and drivetrain (both tuned by Aston Martin), deliver exceptional dynamics that defy the crossover's proportions.
Though not as graceful as the rest of Aston Martin's sports-car line-up, the DBX manages to embrace the form's utility with a fierce elegance that makes it stand apart from all challengers.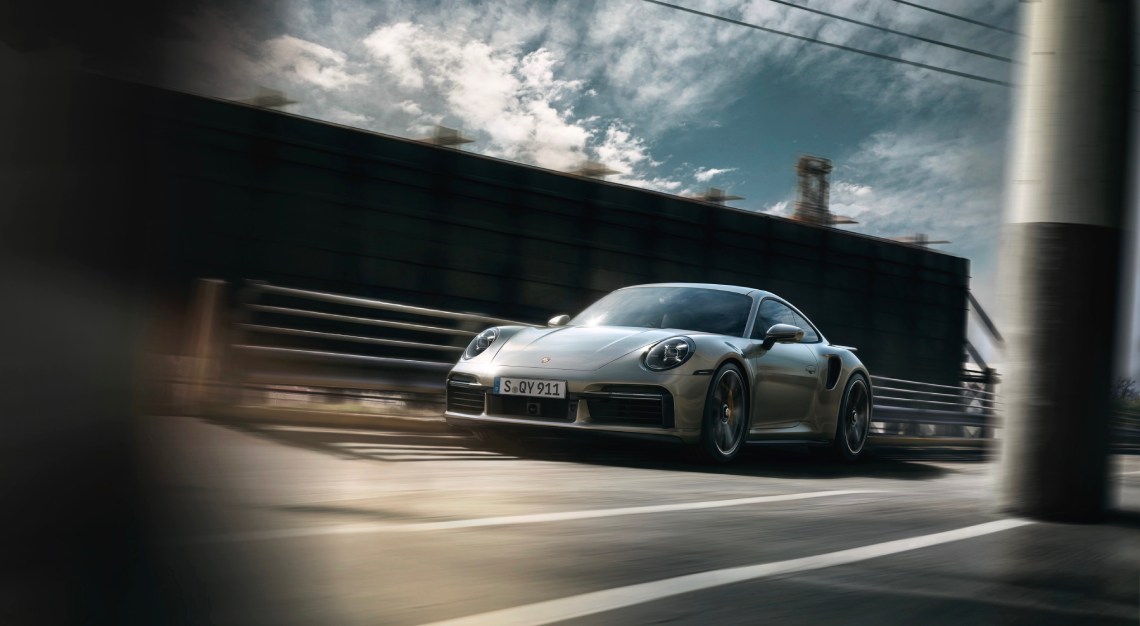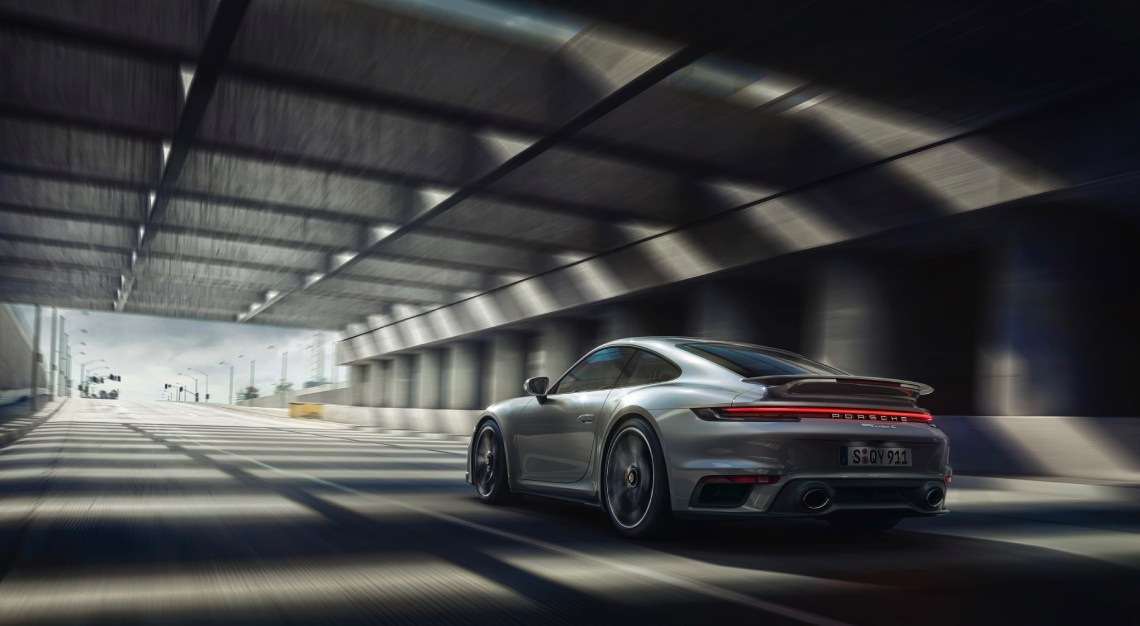 Best sports car: Porsche 911 Turbo S
Imagine the feeling of a roller coaster, that suspended moment before the first big drop. Now you have a sense of the new Porsche 911 Turbo S (S$924,488 without COE and options) the moment before Launch Control is unleashed.
With the German marque's eighth-generation 911 – internally designated the 992 – 100km/hr comes in 2.7 seconds, a number somehow even harder to comprehend from inside the car than on paper. And as with every new Turbo, there's room to be amazed not only by the car's vicious, asphalt-tearing performance but by its easy, even coddling around-town manners – a Jekyll-and-Hyde duality that Porsche makes look simple.
Naturally, the latest iteration gets more power, raised from 580hp to 650hp, plus 800Nm of torque, and a suite of active aero elements streamlining the car on its way to a top speed of 330km/hr, then acting as an air brake on its way back down.
Just like at an amusement park, when the ride stops and blood returns to your limbs, you want to do it all over again.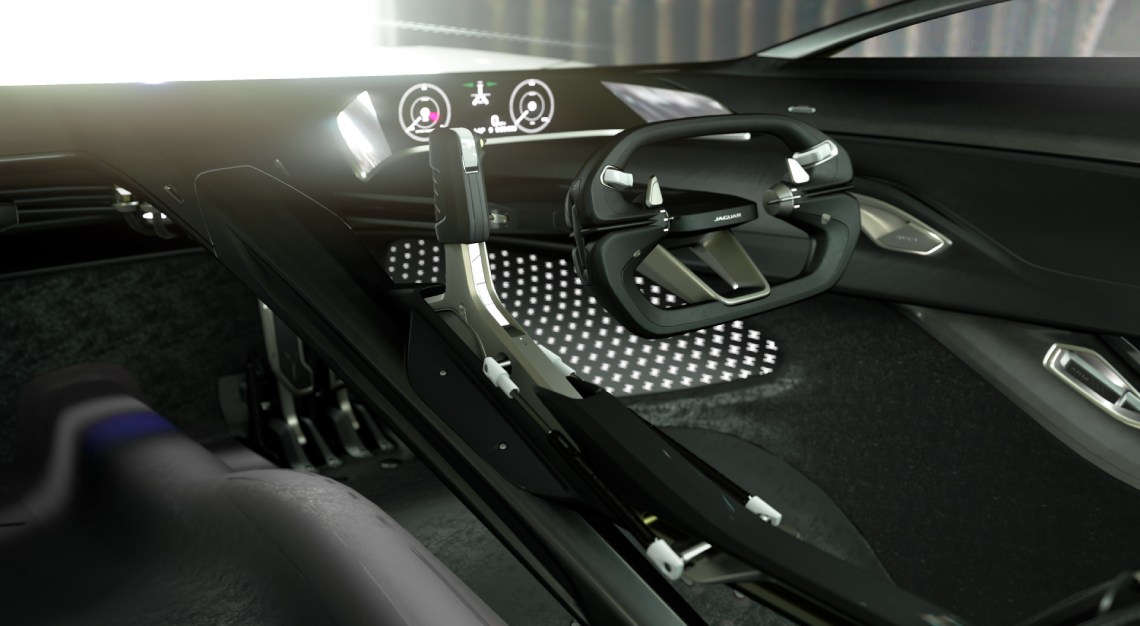 Best concept car: Jaguar Vision Gran Turismo Coupe
So, once upon a time, in the '90s and early 2000s, Jaguar made a living peddling retro-inspired cars, like the X-Type compact executive car, the mid-sized S-Type, all the way up to its flagship XJ. That all ended in the late 2000s, when the fruits of ex-head of design Ian Callum's labour began to show up on the market, with their slinky, modern lines. That's set to continue with Callum's successor Julian Thomson setting the bar (quite high) with the Vision Gran Turismo. An all-electric hypercar with a deployable wing that can also act as an air brake, the significance isn't so much the car itself, but the platform on which it was presented. No physical examples exist as it was designed purely in digital form for the Gran Turismo Sport driving simulator.
But despite the forward-thinking decision to keep it a digital-only car, and its existence in a video game of all places, there's also plenty of heritage packed into its design. Its silhouette recalls the C-Type and D-Type race cars, and of course, the E-Type. And in a hypercar market flooded with cab-forward, mid-engined vehicles, the Jaguar concept's cab-rearward, front-engine design is a breath of fresh air.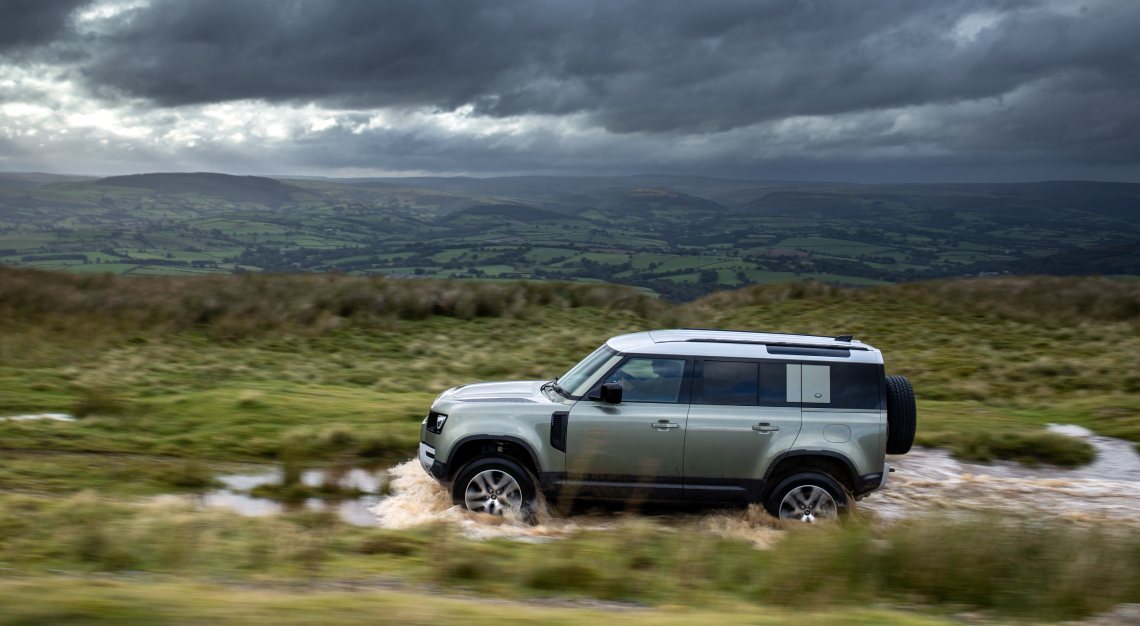 Best comeback kid: Land Rover Defender
Not only does the new Land Rover Defender have to live up to the go-anywhere, do-anything reputation of its legendary forebear, it also has to appeal to a completely new demographic – one that appreciates the off-roading capabilities of the original, but aren't prepared to live with its rough-and-ready nature. All these the new Defender does coolly and with ease. It can still approach slopes of up to 38 degrees, wade in waist-deep water and conquer almost any sort of terrain in its path. And yet, it will also attend to more prosaic tasks like school and grocery runs with remarkable aplomb, for such is the astounding breadth of its ability and poise.
Read all about Land Rover's new 21st-century Defender here.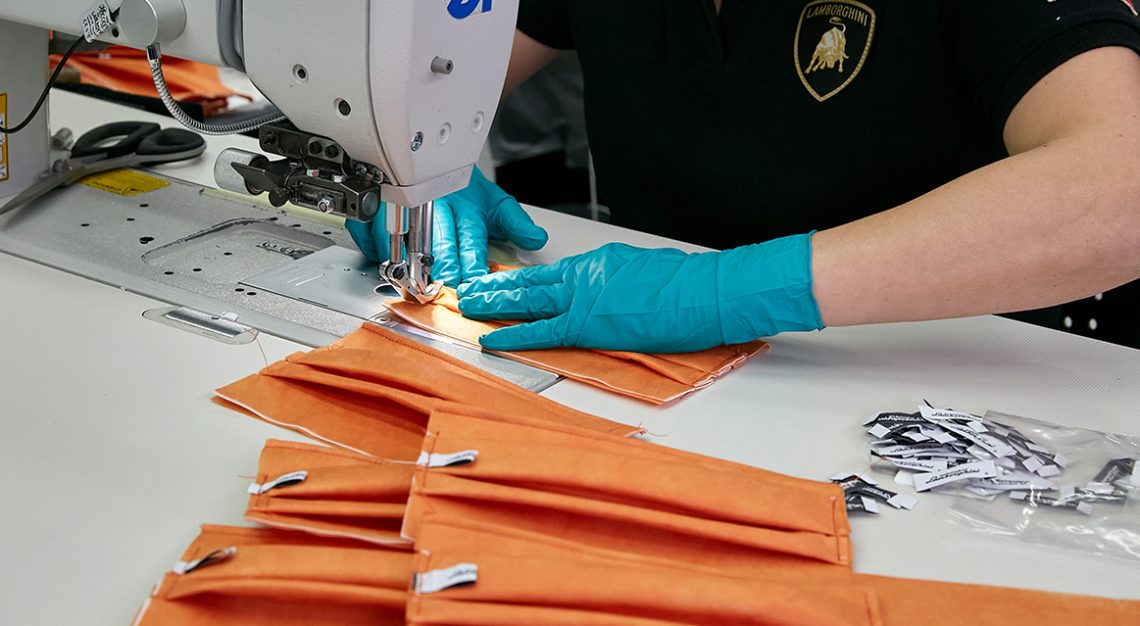 Humanitarian award: The automotive giants
As with just about any other industry, the automotive sector was hit hard by the effects of the ongoing coronavirus pandemic, with factories across the world shutting down for a couple of months in order to help flatten the curve. But while the production lines were halted for carmaking, some carmakers such as Lamborghini turned toward making masks and personal protective equipment in the meantime. Mercedes-AMG's F1 team also helped with making CPAP machines, along with the Jaguar Land Rover Group deploying 160 vehicles worldwide to help with emergency relief efforts.
Our full list of Best of the Best 2020 winners here