I had always planned to explore the Mergui Archipelago, one of the most remote group of islands that lies along the southern coast of Myanmar. That was even before we took delivery of our Monte Carlo Yacht, the MCY 86, and when it existed only in drawings. Upon delivery, we decided to name her Moana, which means 'water' or 'ocean' in the Maori language. 
Since we had planned to use Moana to explore remote islands, we had to modify the yacht slightly. Hence, we added fuel tanks and bladders, which meant we could carry in excess of 10,000 litres of diesel. There's a dive compressor on board and the garage is equipped with four seabobs. We also built the first fully equipped flybridge bar on an MCY.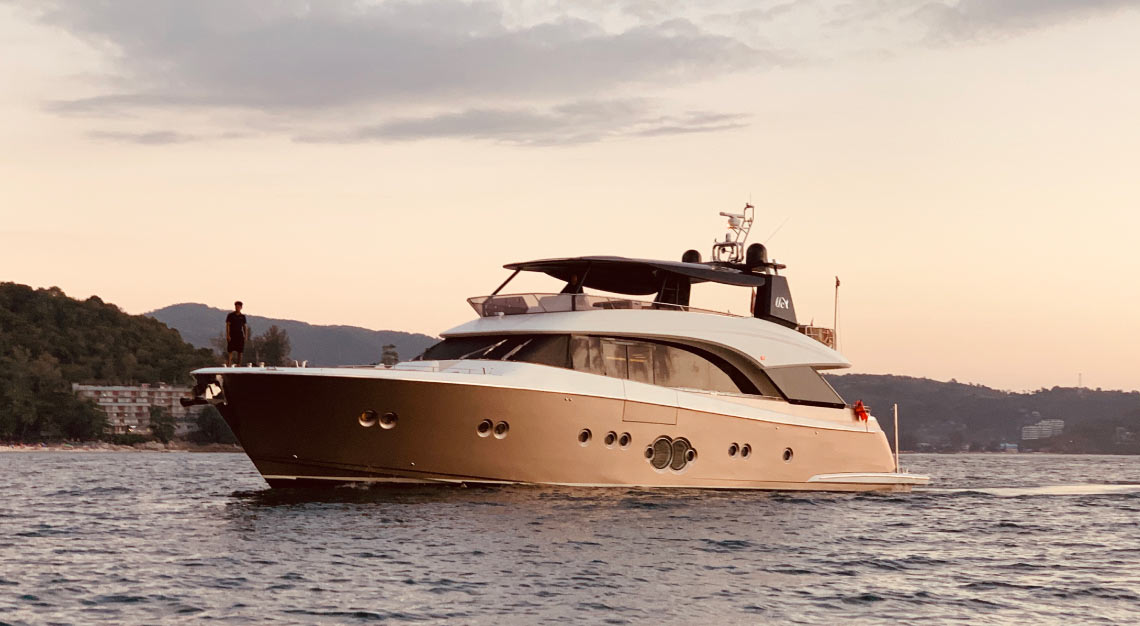 Moana is purely for personal use, for trips with my family or members of the Moana Club. The club is something my friends and I founded during the first boys-only trip on Moana. There are 12 of us in the club, and while we started it 'for fun', each of us has an actual membership card. Our trip to Mergui was the club's fourth adventure, following cruises to Redang Island and twice to the Anambas Islands.
Our previous experiences taught us to be diligent in carefully planning this expedition, given that we were to explore outside the traditional cruising grounds in Southeast Asia. For example, we knew that getting quality diesel is challenging at the best of times, so we worked with Burma Boating – a company that organises charters to Mergui – which handled the paperwork, itinerary and supplied us with a local guide, Hein, who had to be with us as part of government regulations. Hein speaks the native dialects, has a good command of English and an extensive knowledge of the archipelago.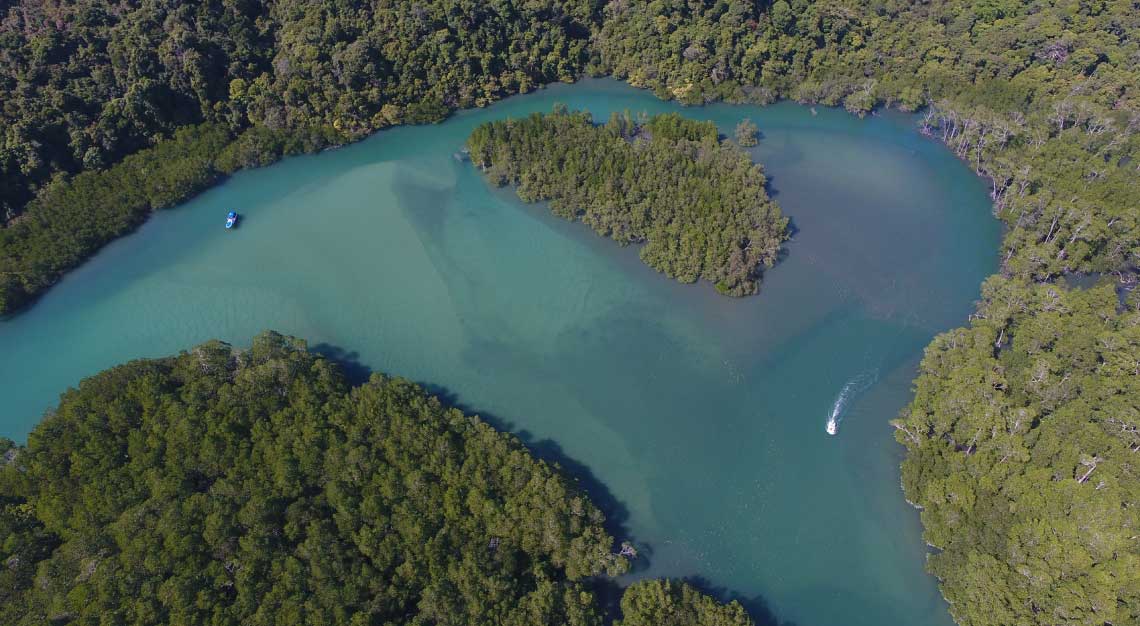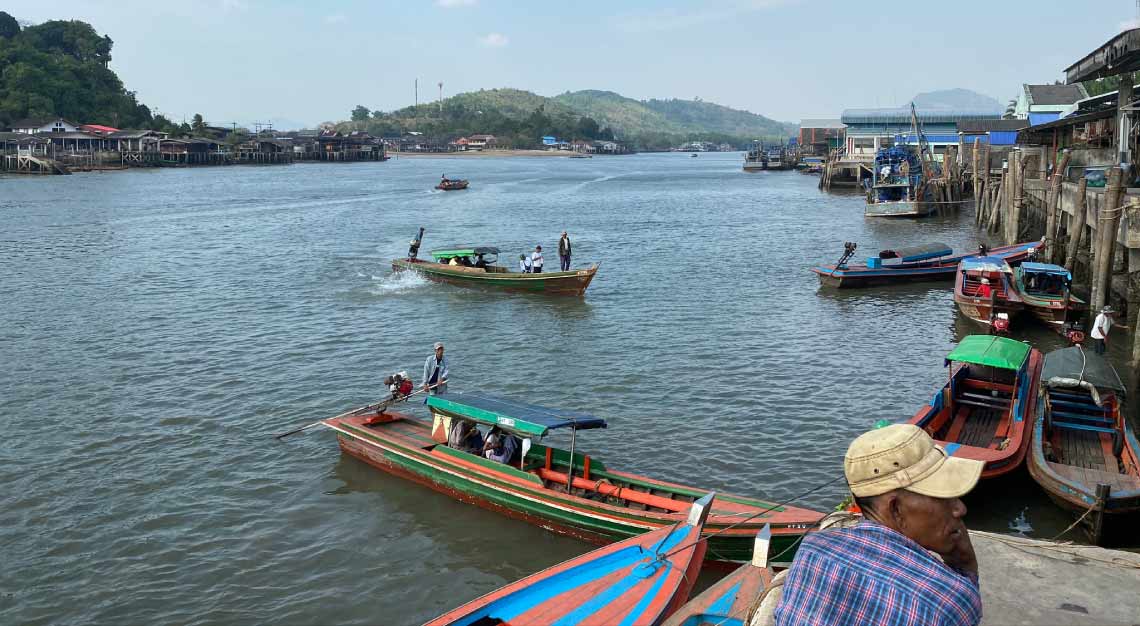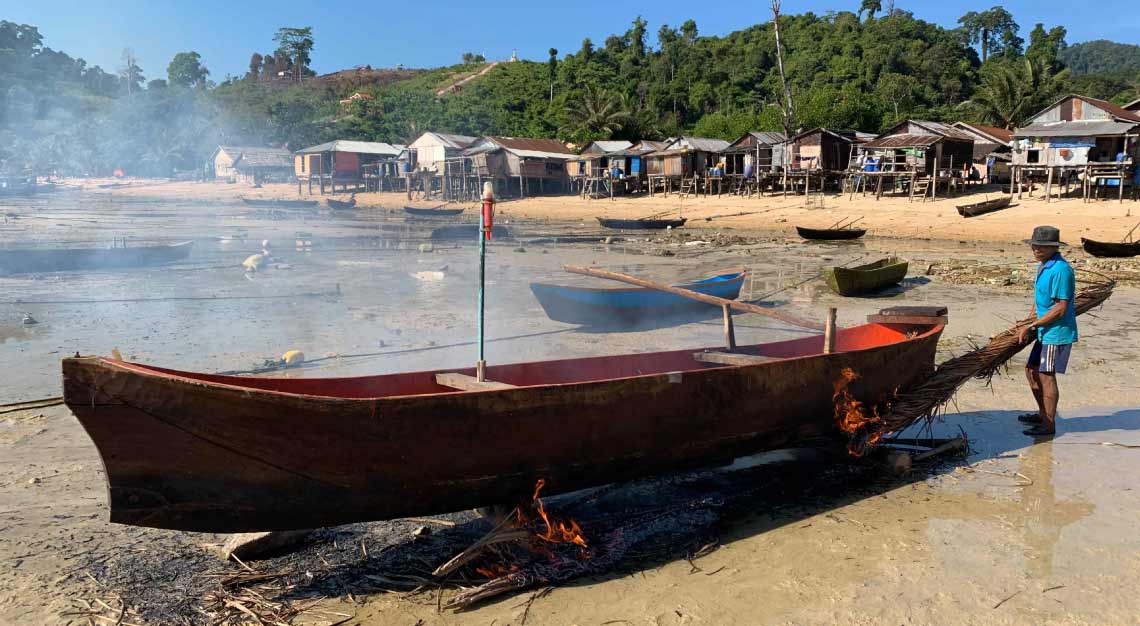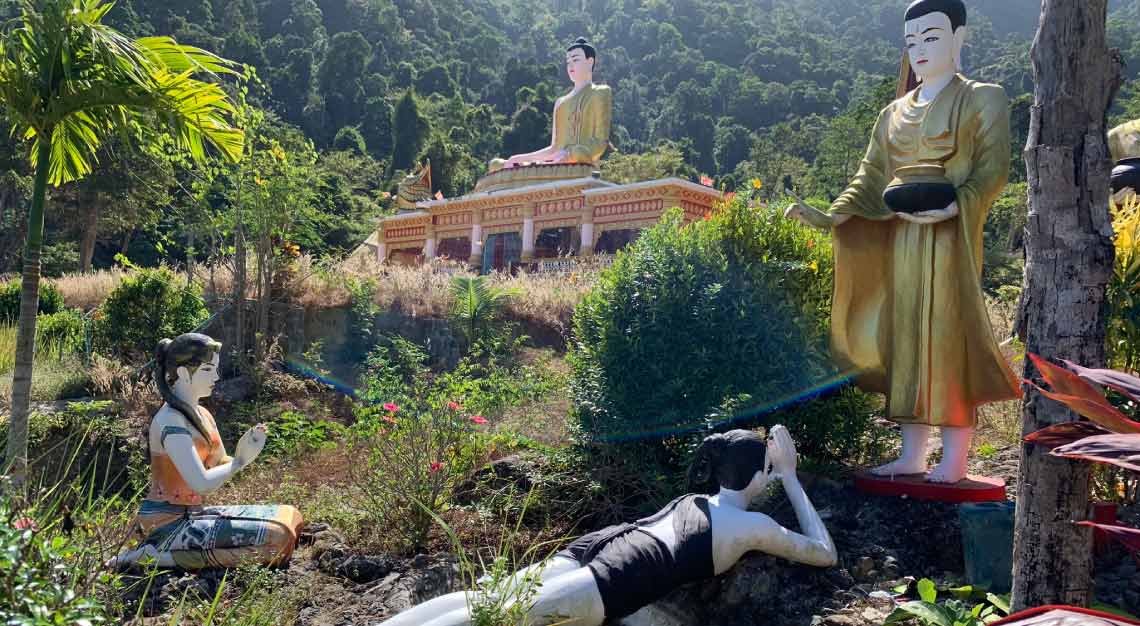 To further prepare for this trip, we placed a separate freezer on the aft deck to carry additional food. In February, our motley gang of 14 – including four crew, the captain of our chase boat, Hein, and eight Moana Club members – set off from Ranong in Thailand for our week-long holiday. 
Before entering the Mergui Archipelago, we made one last stop at Kawthaung, the southernmost border town in Myanmar. There, we stocked up on fuel and rum, the latter to barter for fresh fish with local fishermen. It felt like the last frontier – we'd soon be without mobile phone coverage for an entire week, which, honestly, was perhaps one of the aspects we were looking forward to the most. 
Hein's itinerary saw us exploring the southern part of Mergui. We started our journey in the south and travelled in a clockwise direction. We made a stop at the magnificent lake-like lagoon on Cocks Comb Island, which is only accessible at low and mid-tides. We were about to enter the lagoon with our seabobs and snorkels when a barracuda – the largest I'd ever seen – shot out of the lagoon underneath me. It was an unforgettable sight.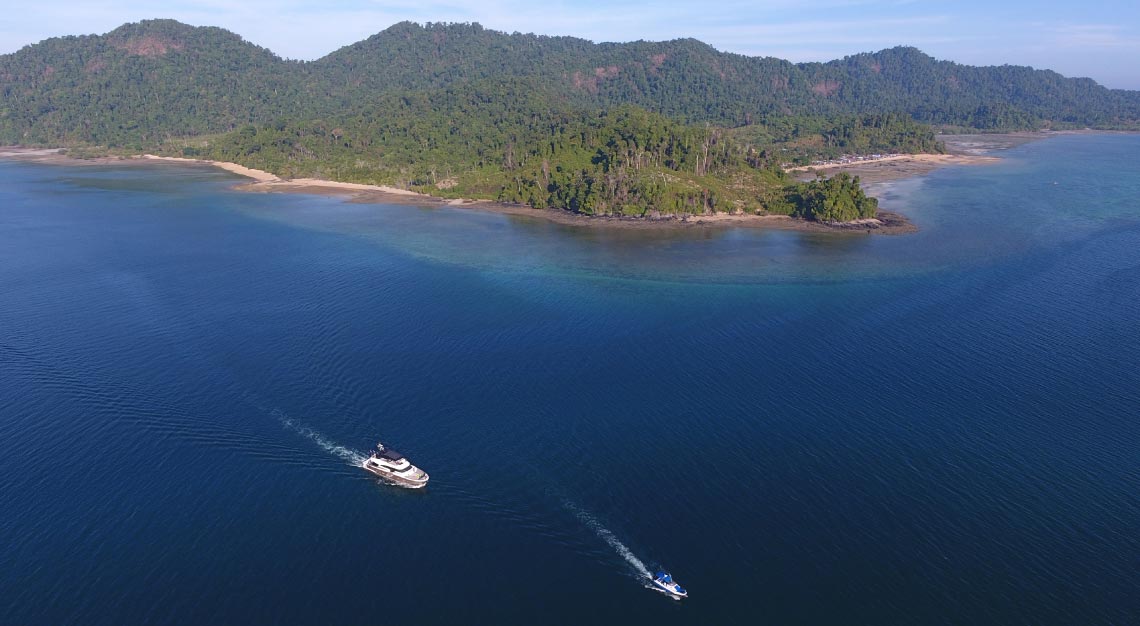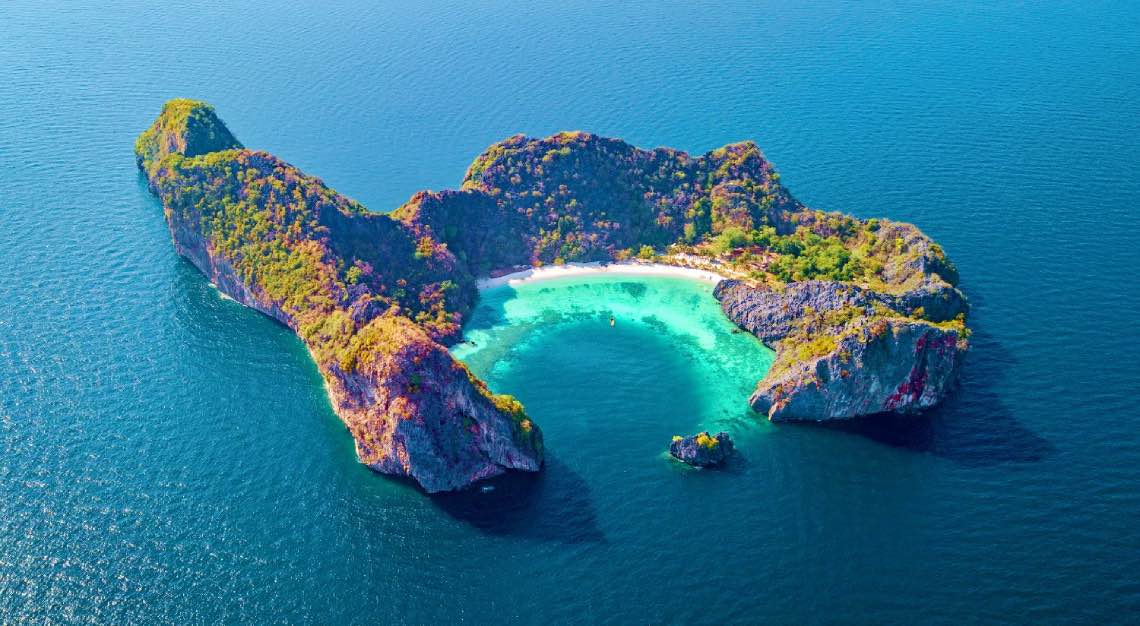 We also made a lunch stop at Horse Shoe Island and climbed steep wooden ladders to a viewing platform. At night, we anchored in a nearby bay, watching local fishing boats get their supplies from larger boats carrying hundreds of drums. 
Other highlights included visiting two local villages, popping into an ice factory and drinking the whole stock of local beer at the only bar-like establishment in the settlement. We also spent some time on land. There was a resort on Kyun Pila Island and we had to hike from another beach and through a jungle to get there. We were completely taken aback by the resort's scenery; the peaceful bay and the saltwater infinity pool were so inviting that we decided to spend our day there. 
On the last day before we returned to Kawthaung, we anchored off Lampi Island, a nature reserve and one of the archipelago's largest islands. A wide river meanders through the jungles on the island and we explored it on The Antelope, our chase boat, then on the dinghy when the water got too shallow. 
Mergui is a place to explore, but I'd recommend going while it's still considered 'untouched'. The magic will be gone in a few years when more tourists arrive and resorts open.
This story first appeared in the May issue of Robb Report Singapore