Twelve islands that are giving the Maldives a run for its money
Life in a modern metropolis like Singapore can be overwhelming. Sure, it's alive and thriving, but once in a while we need to dial things down and take a breather. What better way to do that than to make a quick escape to a secluded island nearby, where you can cast your worries aside? Exchange your regular residence for a rustic palace, your backyard for a jungle, and your lap pool for a vast and endless ocean. You won't even have to venture far to your Shangri-La. Here are 12 luxury private islands around Singapore you can have all to yourself.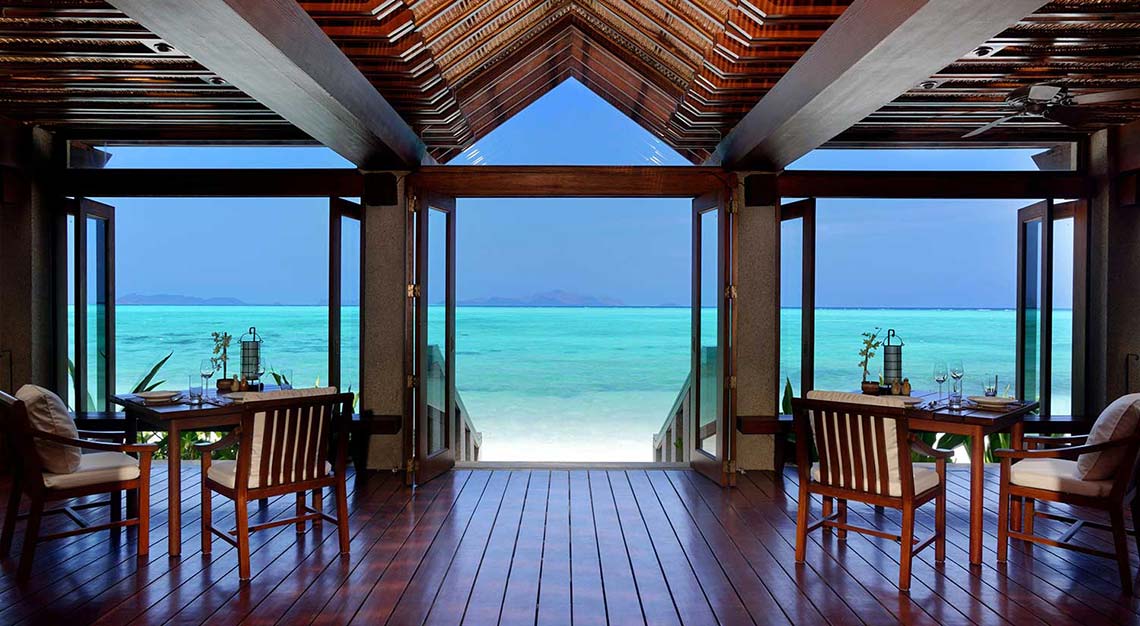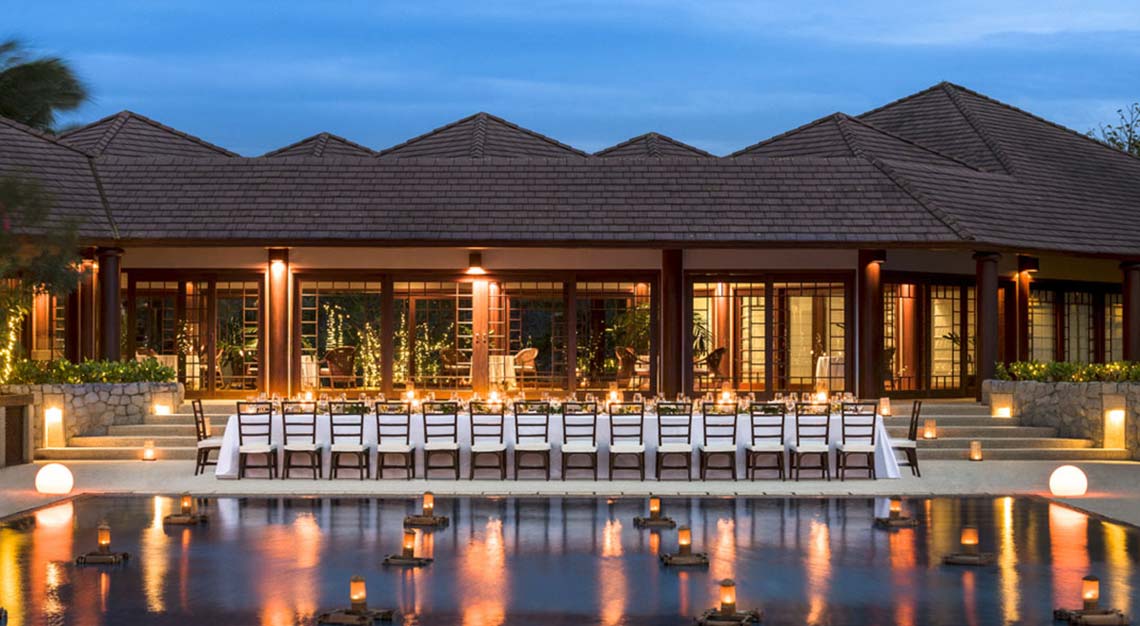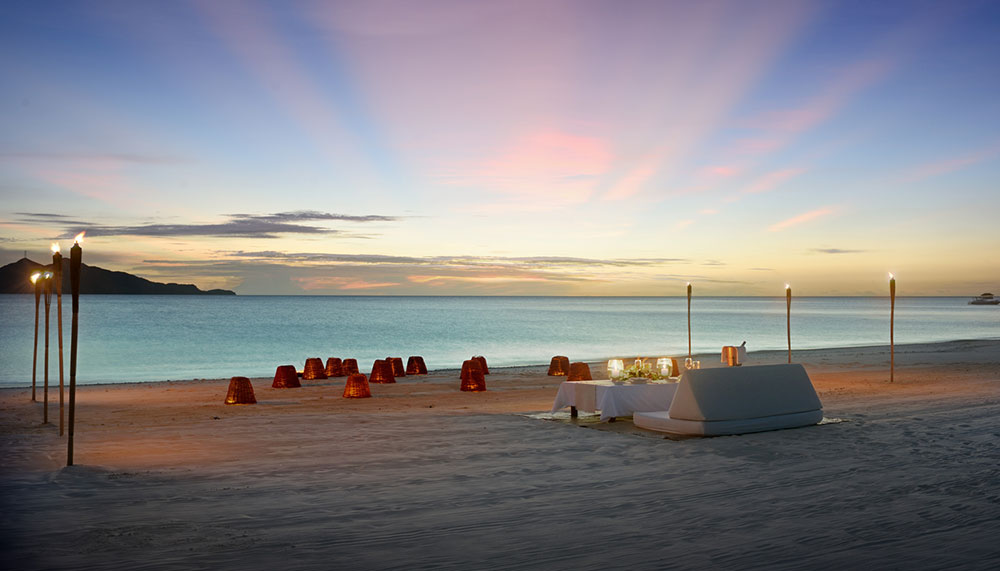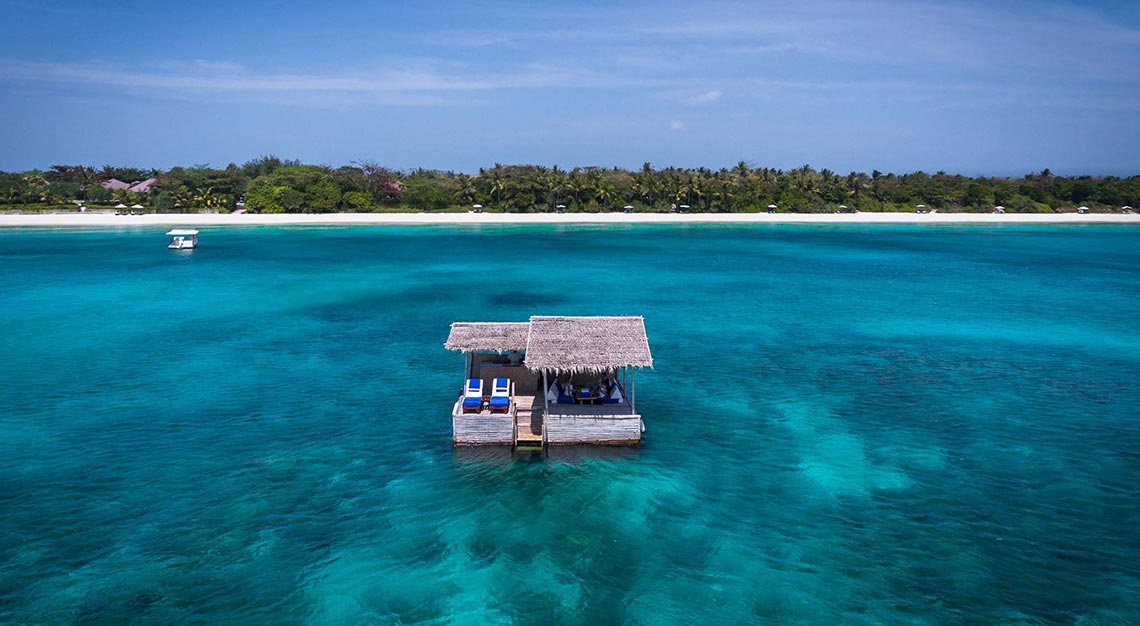 Amanpulo
Where: The Philippines
What about: Trust Aman – one of the leading hospitality groups – to find an unspoilt haven and turn it into a paradise on earth. Think of it as your Robinson Crusoe moment, except that instead of dread, you'll be engulfed with tranquillity and wonder as you take in the views of the surrounding hills, forests, beach and sea. Located on the Sulu Archipelago in Palawan, the private oasis houses just 40 Casitas (wooden cabins) on the 890,000-sqm island.
Footwear is optional, so sink your toes into soft white sand as you explore the beach. Do note, the beach stretches for 5.5km, so bring a bottle of water along if you're intending to do complete the walk.
There is no lack of water-based activities here, including sailing, scuba diving, wind-surfing and kite-surfing amongst others.
Robb tip: Each Casita comes with its own personal chef and butler, which means all meals can be had in the privacy of your abode, but it's still worth paying the resort's restaurants a visit. Regardless of which establishment you select, you'll be treated to an international array of cuisines using locally caught seafood and island-grown vegetables.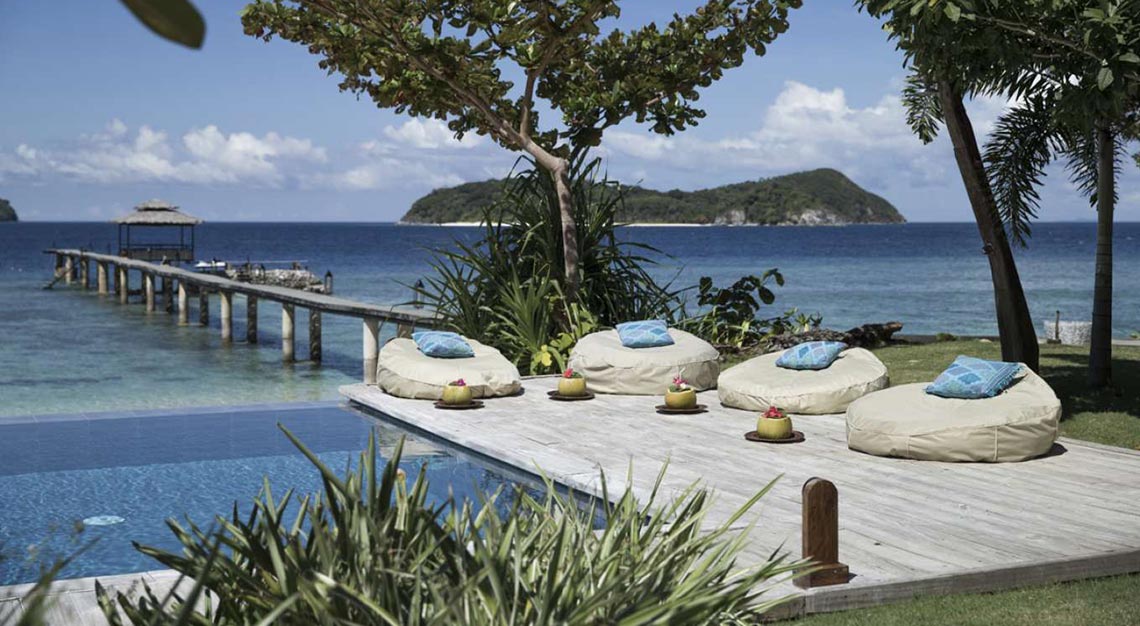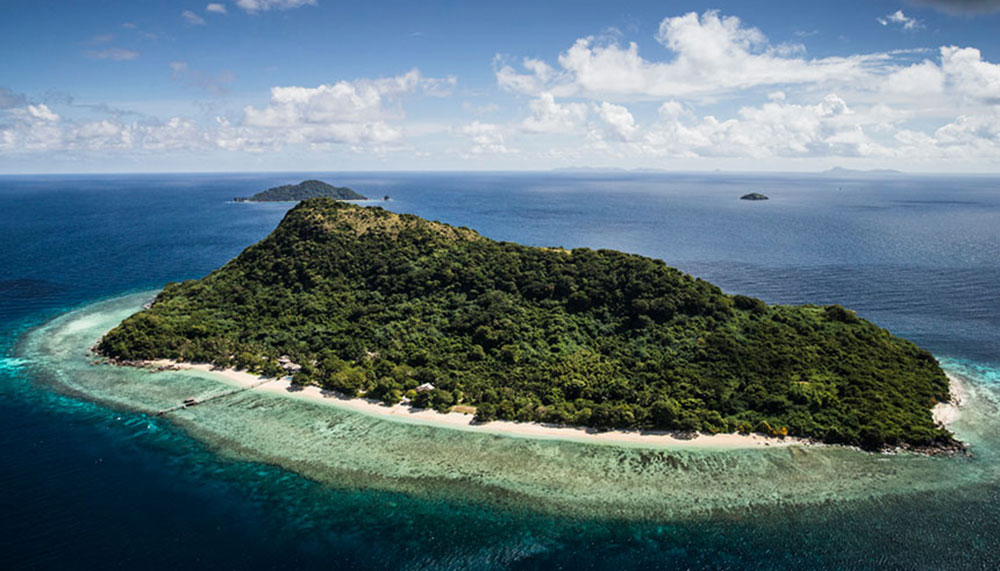 Ariara Island
Where: The Philippines
What about: To get to Ariara Island, you'll have to take a 90-minute plane ride from Manila, drive an hour to a dock and hop on a yacht for a two-hour ride. Or, you could hop on board your yacht from Singapore and make your way there in comfort. It may take you two days or so, but the 500,000 sq m of paradise that awaits is well worth the wait.
With just eight villas scattered on the beachfront and by the mountains, this offers one of the cosiest island experiences. In fact, it's best enjoyed as a personal holiday home given that it can accommodate just up to 18 guests. The resort offers complimentary activities such as jet-skiing, windsurfing and wakeboarding for thrill seekers, or yoga sessions and island explorations for more laidback vacationers.
Robb tip: Those who enjoy wreck diving should pay a visit to Busuanga and Coron Bay. Here, you'll find 13 Japanese naval ships, which were sunk by the US forces in 1944.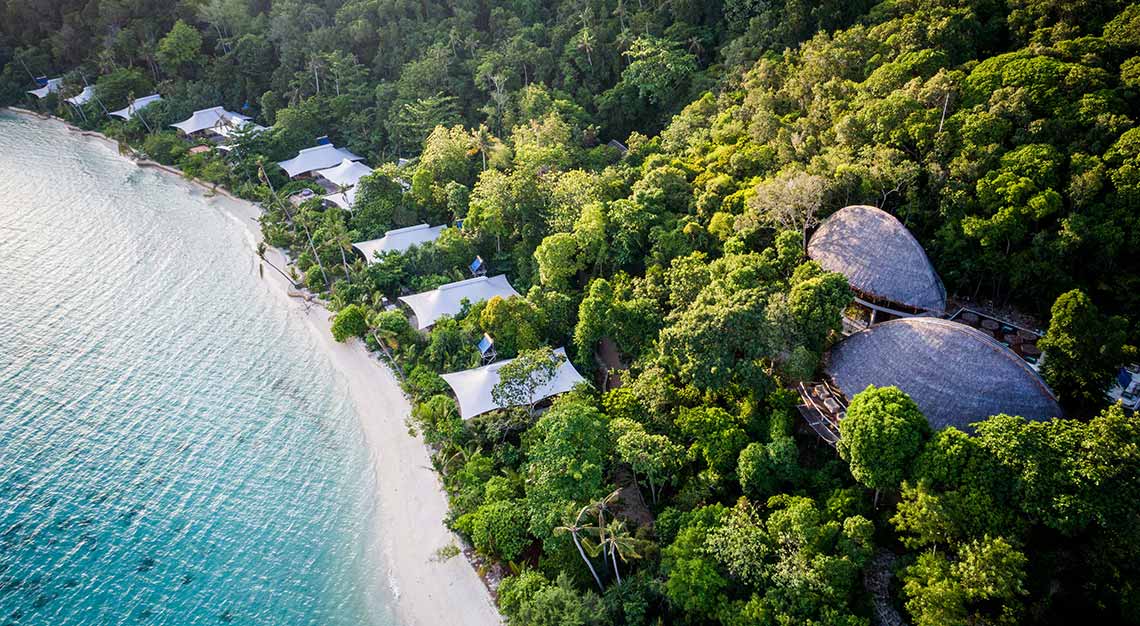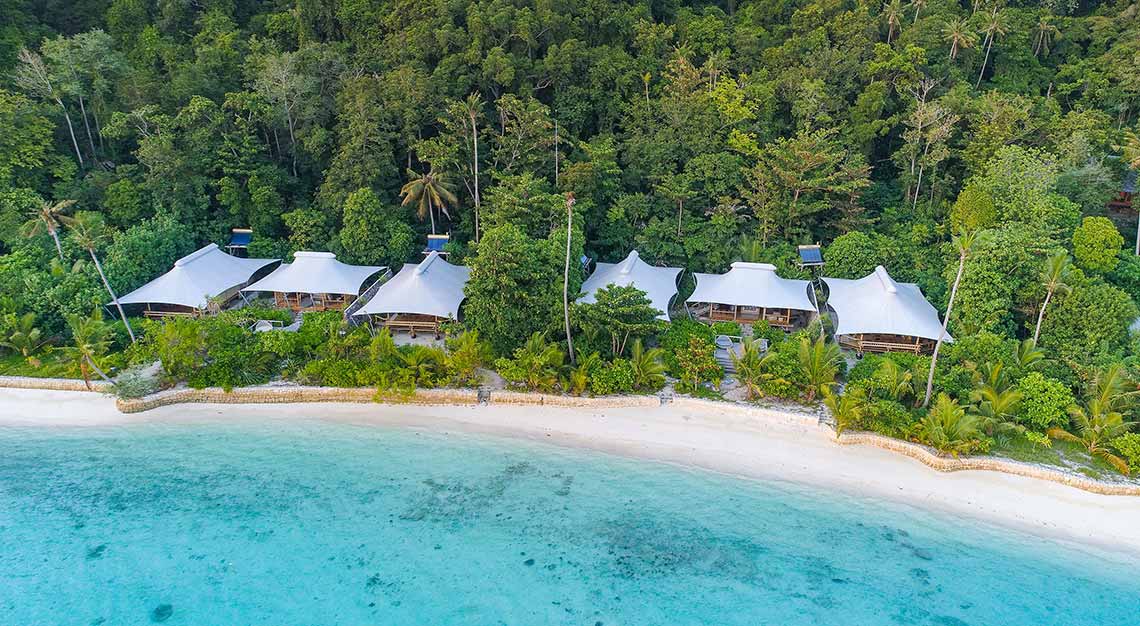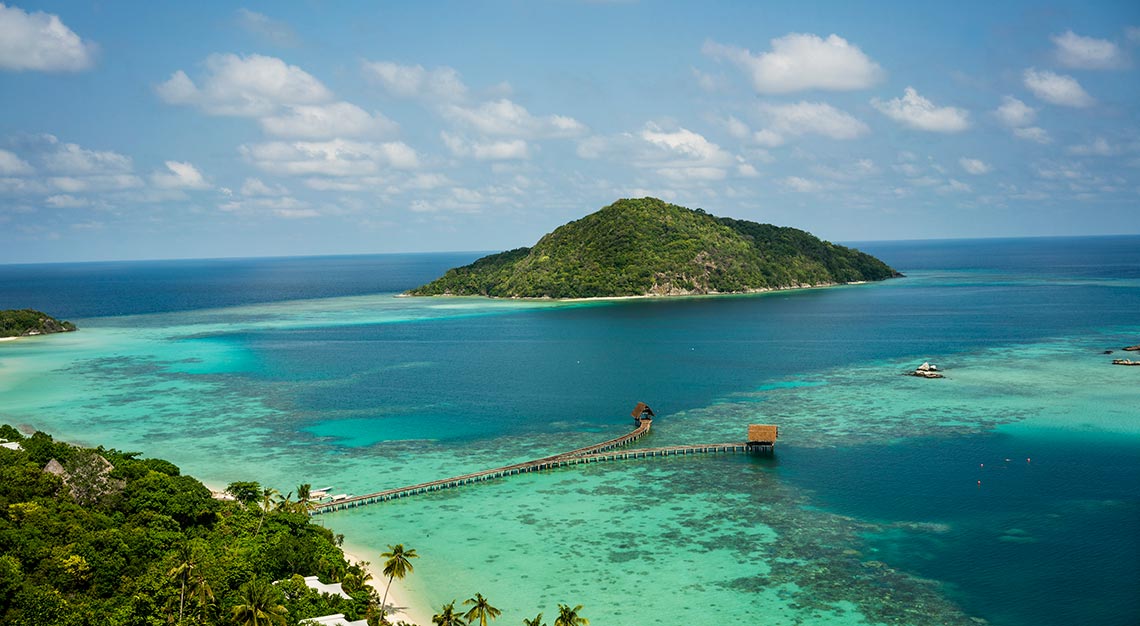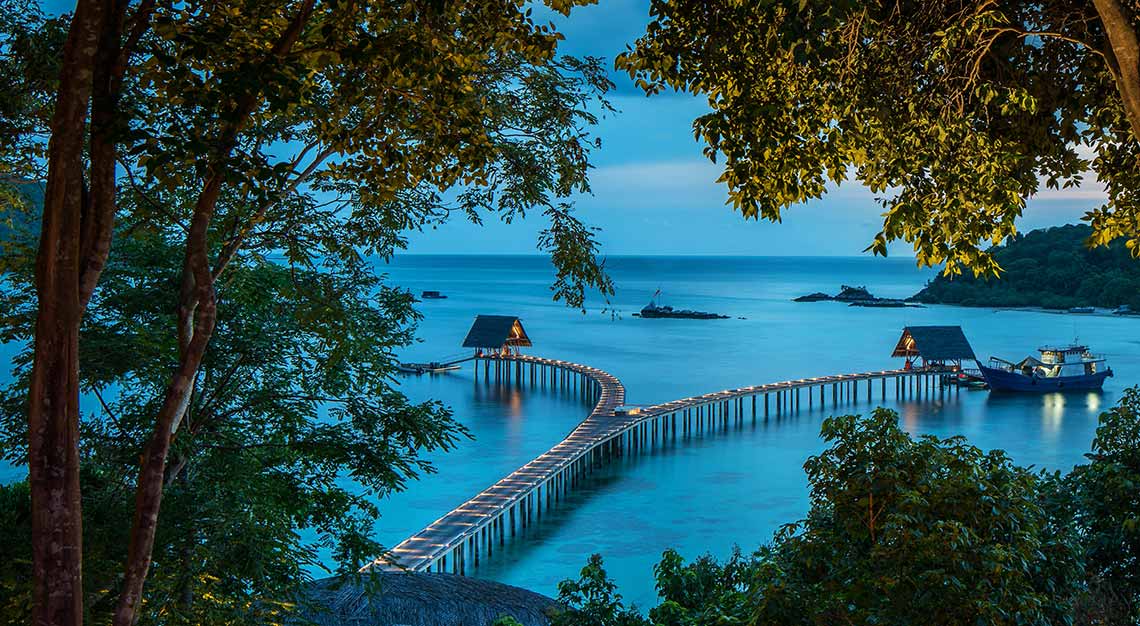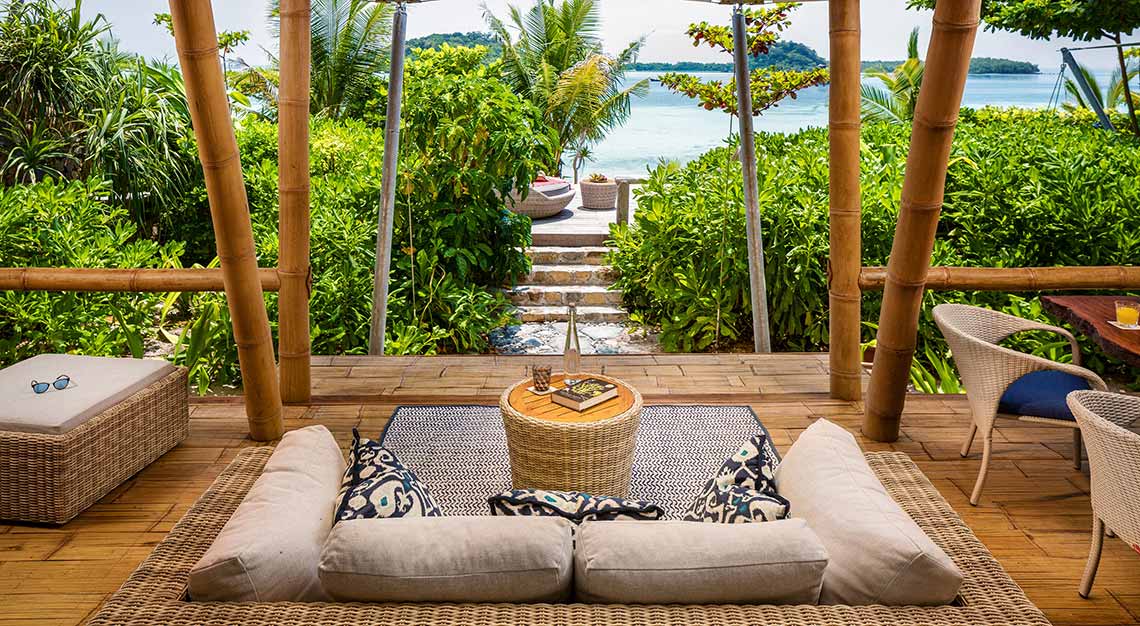 Bawah Island
Where: Indonesia
What about: Who needs The Bahamas when you can bathe yourself in equally crystalline waters at the majestically sequestered Anambas archipelago in Indonesia? Ten to 12 hours away by yacht from Singapore – subject to immigration and weather conditions – you'll step foot on a resort that spans six islands, three tropical lagoons and 13 beaches. It is the epitome of rustic luxury, and the first of its kind in Asia to provide holistic spa experiences.
Here, you can relish in the red-carpet treatment with a peace of mind, knowing it practises sustainability. This eco-resort features 35 handbuilt bungalows made from recycled teak, with its bathtubs, sinks and mirrors made using recycled copper from Indonesia.
Robb tip: Take your time to appreciate the asymmetrical jetty as you arrive. It was designed specially to avoid damaging the coral life that sits beneath and around it.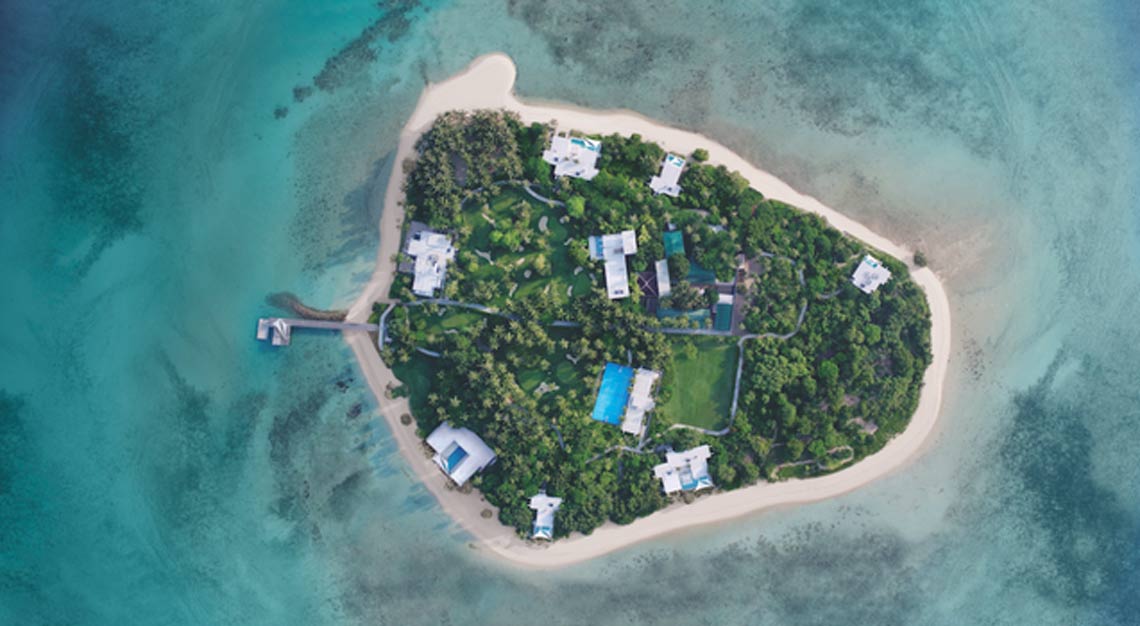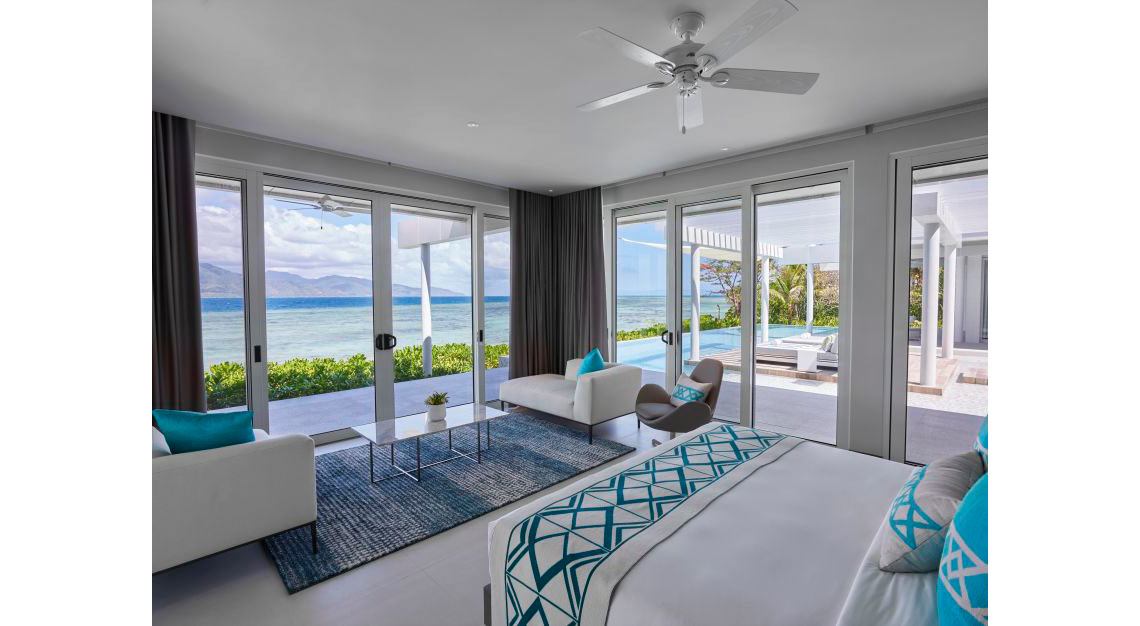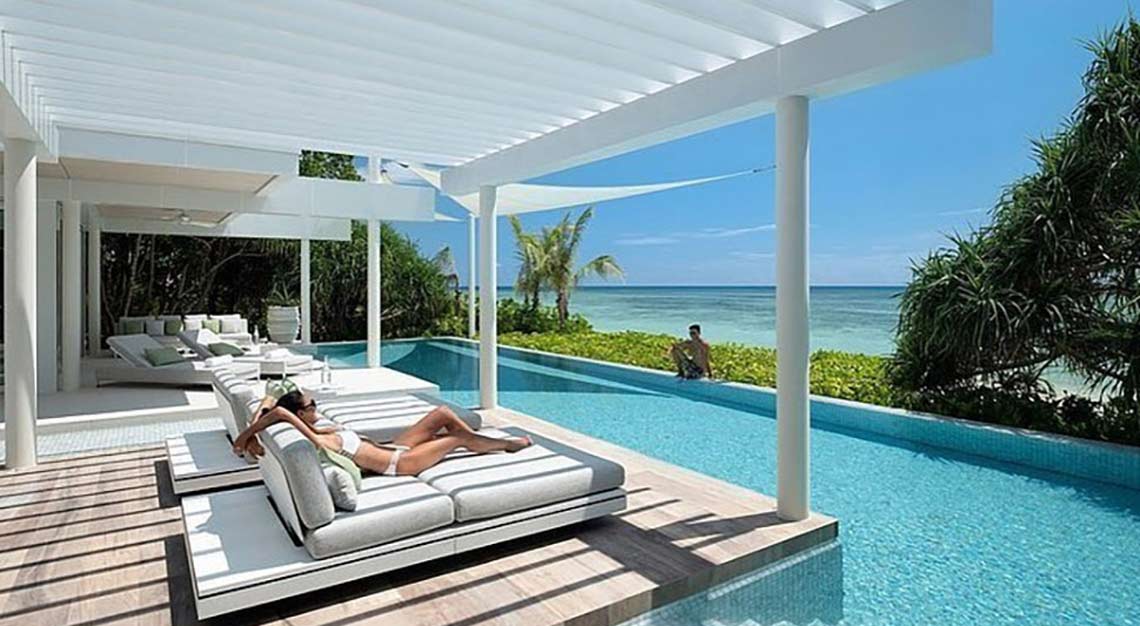 Banwa Private Island
Where: The Philippines
What about: It's the most expensive resort money can buy. At S$134,000 a night, you'll be paying more than what you would for Makepeace Island, Richard Branson's second private resort (S$9,424) on Australia's Sunshine Coast. But it'll be worth it.
The 15-acre island resort takes only two hours by seaplane from Manila (or a 10-minute helicopter transfer from San Vicente in Palawan) and is paradise on earth. Set within an archipelago of 1,780 forested islands, Banwa can accommodate 48 guests at any one time.
Robb tip: The island comes with a Lagoon 630 Catamaran, where you can spend the night in.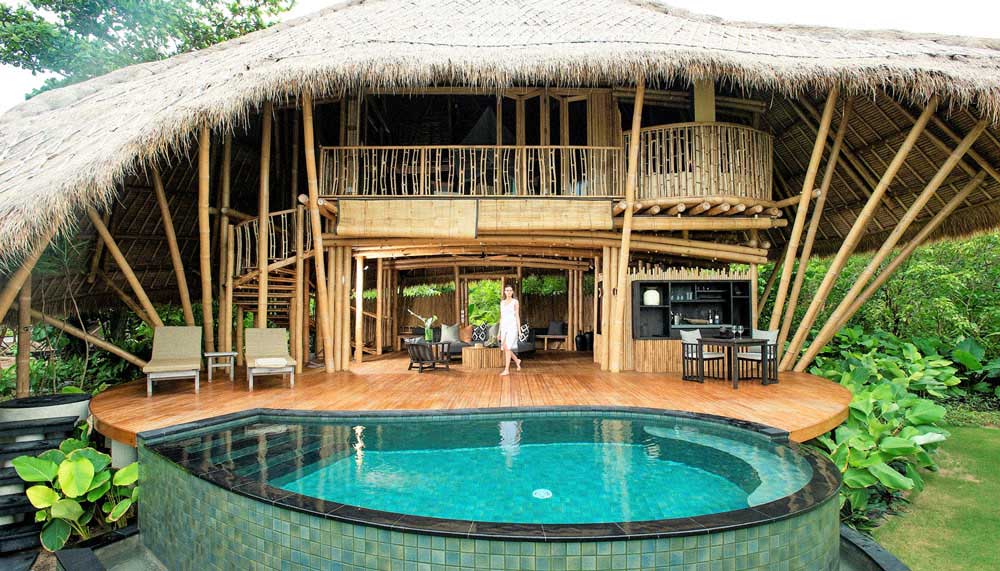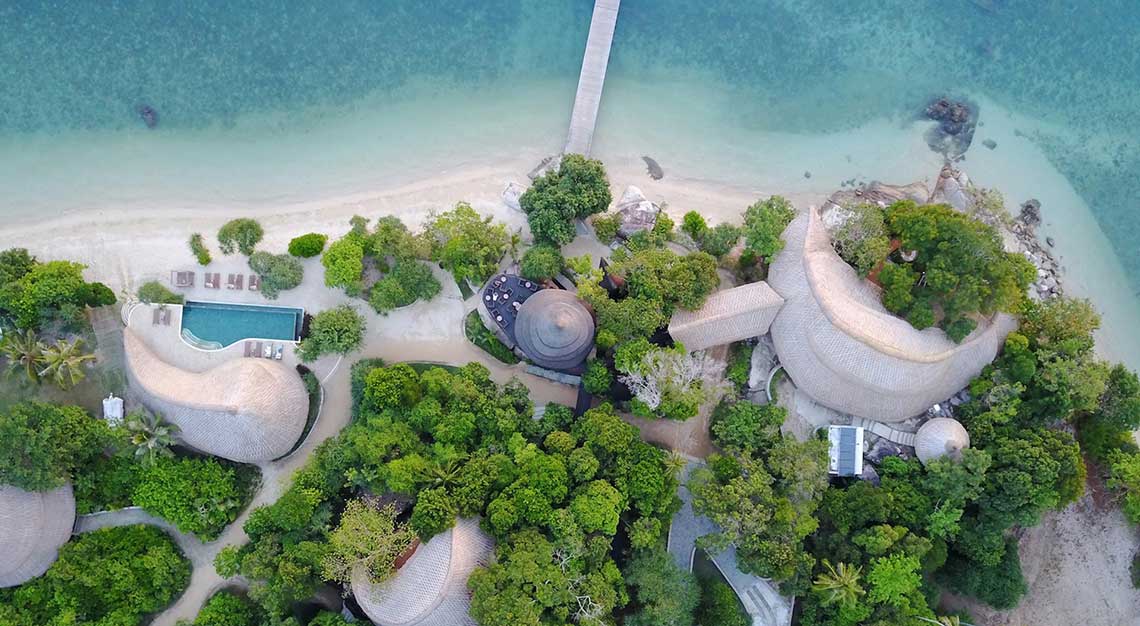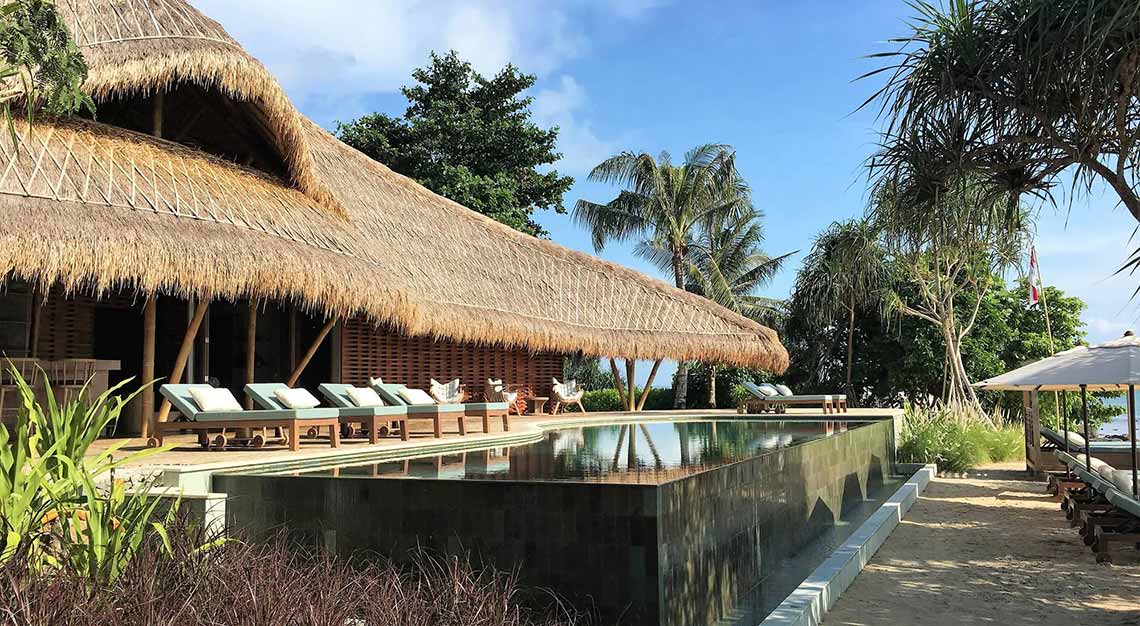 Cempedak Island
Where: Indonesia
What about: This adults-only haven flaunts hillside and beachfront bamboo villas, each embraced by either sandy beaches or untouched rainforest. With just 20 villas available, this translates to a maximum of 40 guests on the island, making it ideal should you wish to enjoy the island in peace, away from boisterous groups. Each two-storey villa spans over 150 sq m and boasts a plunge pool and grandiose deck that invite guests to gaze endlessly at the horizon.
Robb tip: All rooms are fan-cooled, but that doesn't mean discomfort. The vernacular design of the villa and its crescent-shaped roof consistently channels streams of air through the villa.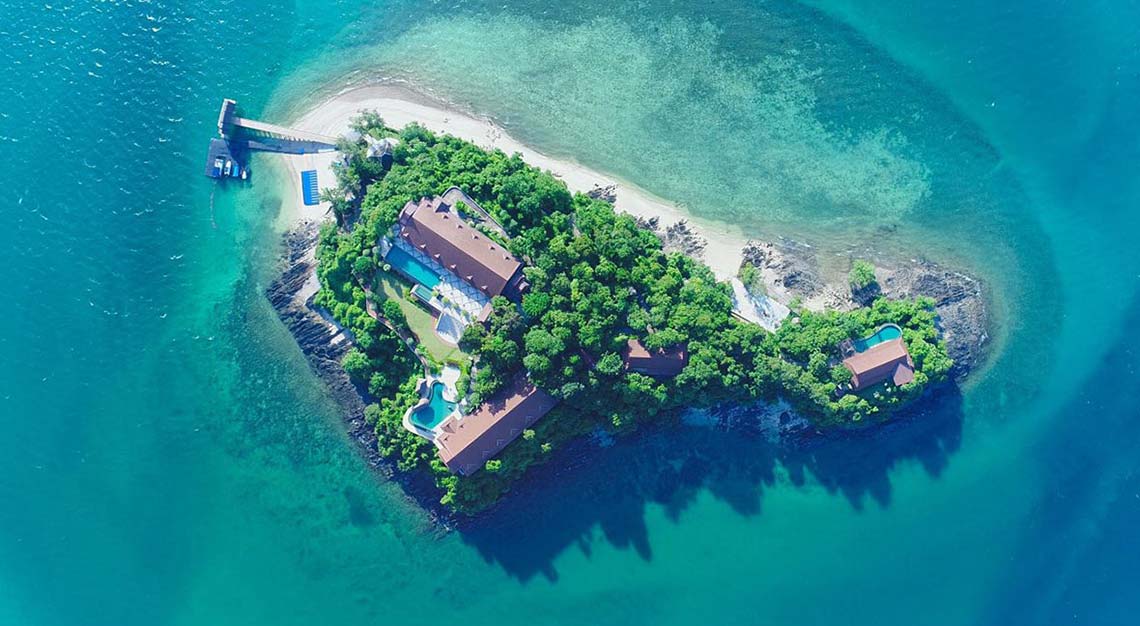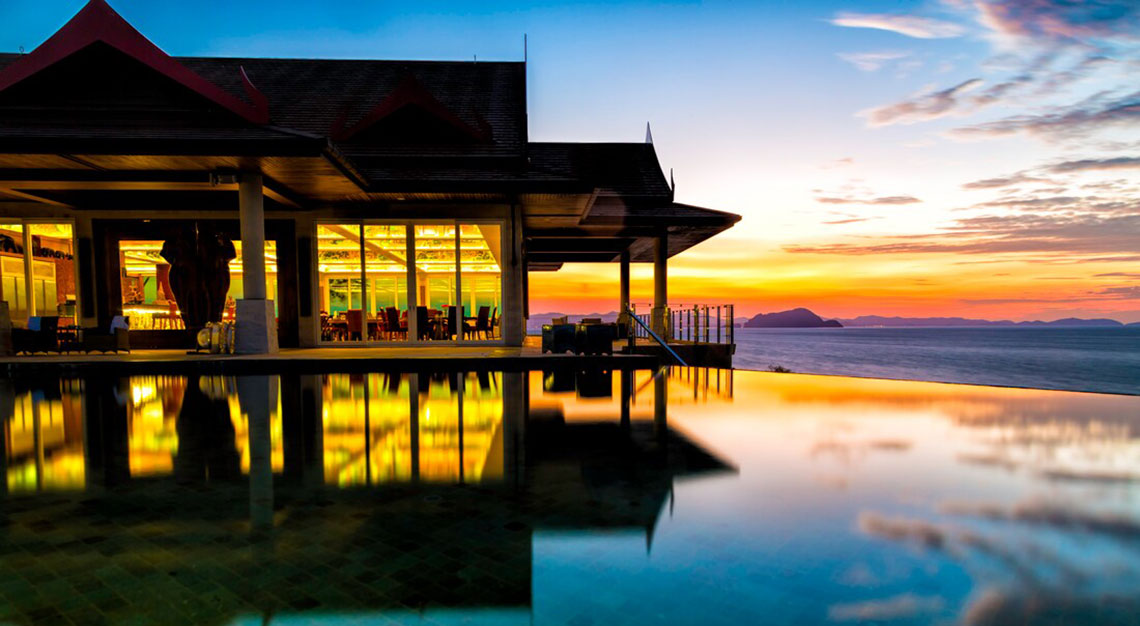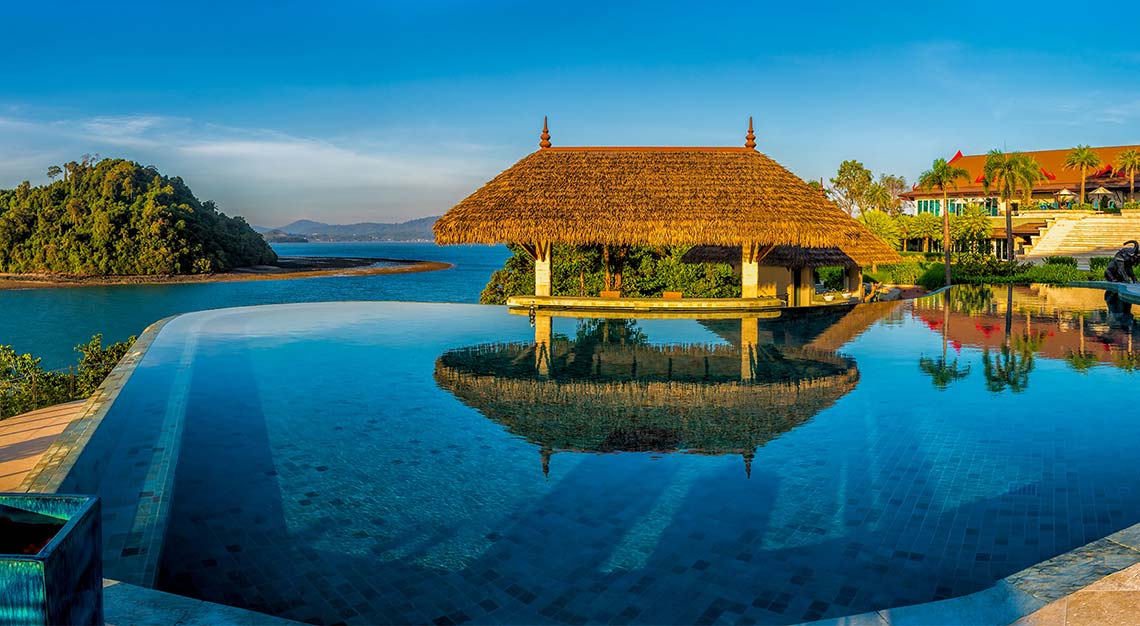 Koh Rang Noi
Where: Thailand
What about: You've heard of the Racha and Phi Phi islands, but what about Koh Rang Noi? Located just 10 minutes by yacht from Phuket, the 10-acre private island is home to just three villas.
But Koh Rang Noi isn't a six-guest island. Instead, you'll find 19 rooms spread across the villas, making it great for large group getaways, or better yet, destination weddings, anniversary celebrations and annual multi-generational escapes.
Here, you'll find a 43-seater movie theatre, an amphitheatre, karaoke bar and entertainment centre. Wellness facilities include a gym, tennis court and a spa with a steam room and infrared dry sauna. Feeling adventurous? The toy box beside the beach sala hides an array of water toys including jet skis, paddle boards, kayaks and windsurf boards.
As the villas are scattered around the island, the preferred mode of transportation is via golf buggies. Guests can have their chefs prepare meals from their villas, or congregate in The Great Room in the Upper Villa, which seats up to 20. Intending to have a cook-off? The Upper Villa also comes with a 525-sqm patio with a wet bar and BBQ deck.
Robb tip: Lest you start to think of this island as the perfect destination, it is important to note that while this island is stunning, the decor can be quite divisive. Multi-coloured murals adorn the ceilings, and the social areas are adorned with Thai artefacts, making for an aesthetic that minimalists might balk at.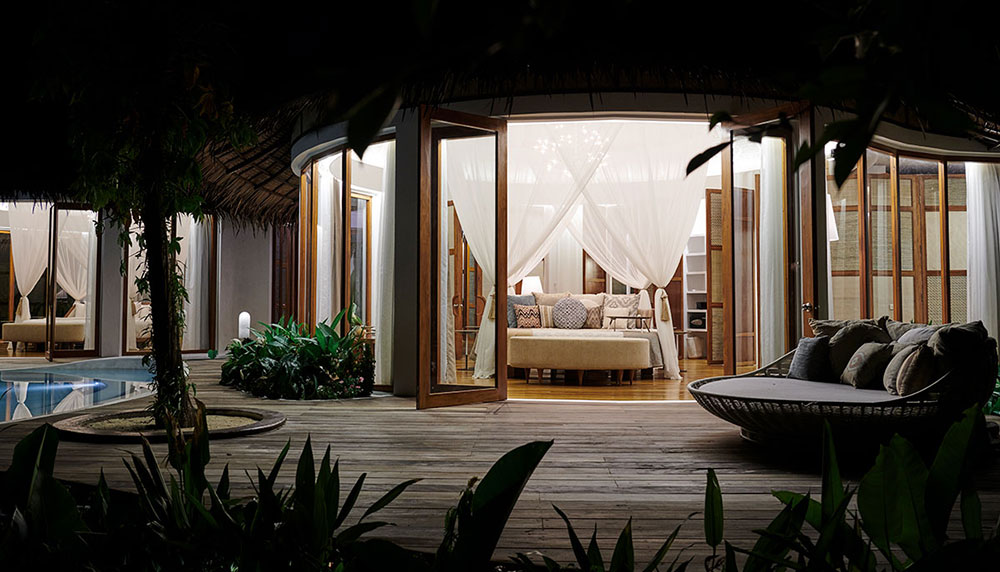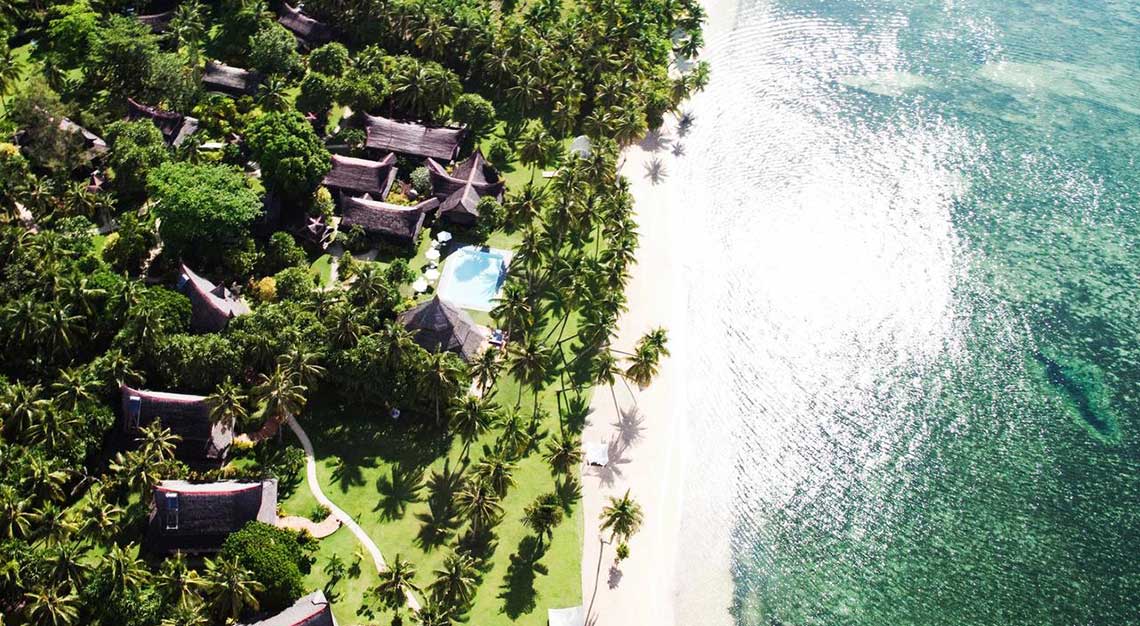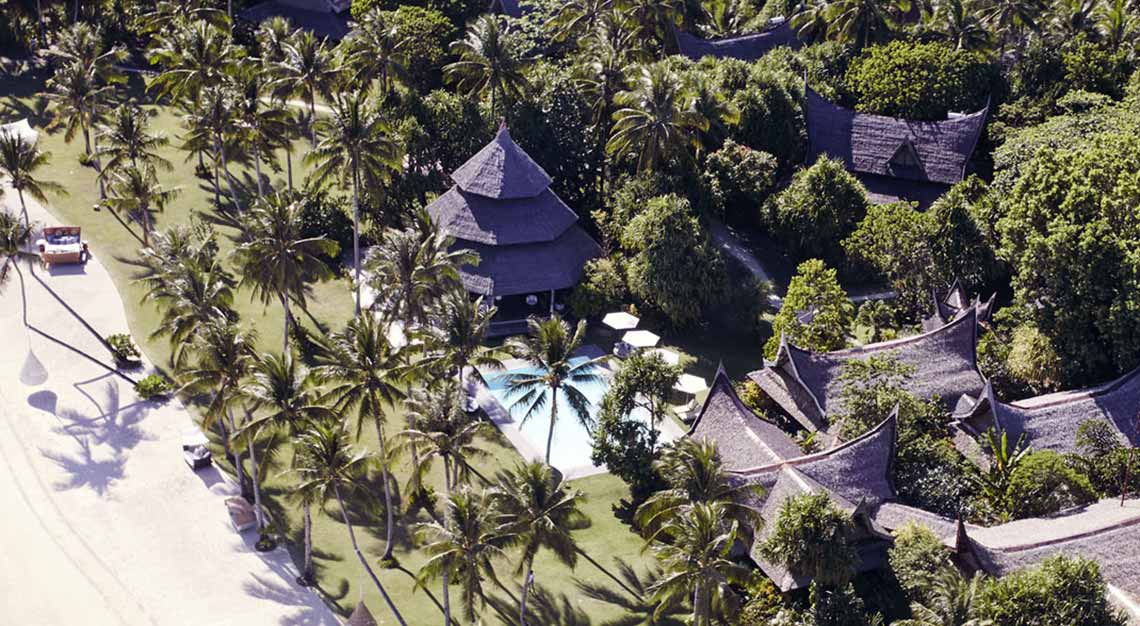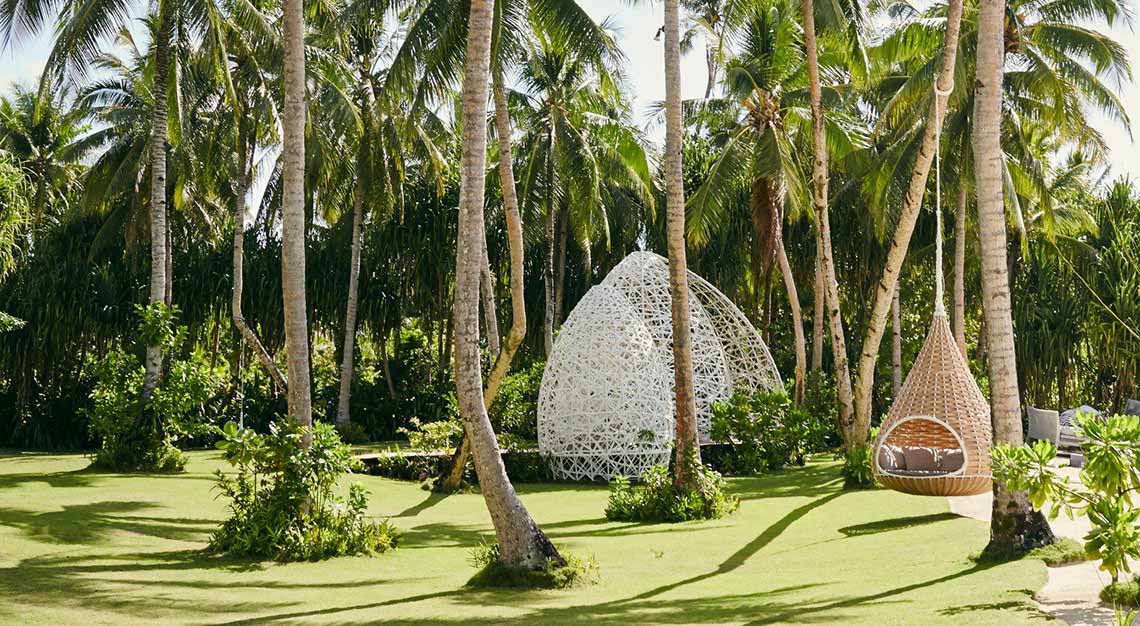 Nay Palad Hideaway
Where: The Philippines
What about: Situated in the teardrop island of Siargao, Nay Palad Hideaway is a private island resort enveloped by thick clusters of ancient mangroves. One of the most opulent retreats in Asia, it scores high on the luxury quotient of its glass-enclosed interiors, artfully adorned with soft bed canopies, refined wood panels, natural stone walls and private pools. For the ultimate zen experience, practise your downward dog at the yoga pavilion, which is perched on the cliff, putting you in a state of instant calm.
Robb tip: Charter a private boat to explore untouched neighbouring islands, or take a whack at surfing the world-famous Cloud 9 wave.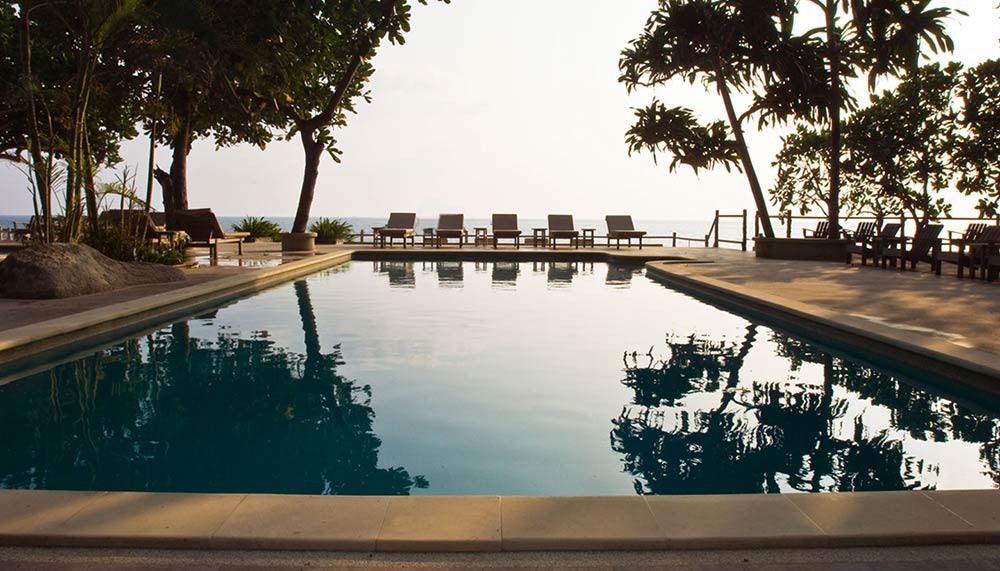 Nikoi Island
Where: Indonesia
What about: Tucked away some 8km to the east of Bintan, this little slice of heaven takes you back in time with its classic wooden huts and beach cottages. The dreamy island fuses nature's raw beauty with refined comfort. There is something for everyone on this island, whether it's discovering coral reefs, scaling rugged boulders, or releasing sea turtles. You can slow things down at the pool bar or savour a gourmet meal by the beach as well, while the kids engage in a pirate treasure hunt.
Robb tip: Going with a group of friends? Instead of renting separate villas, opt for the three-bedroom beach house which sleeps up to seven guests.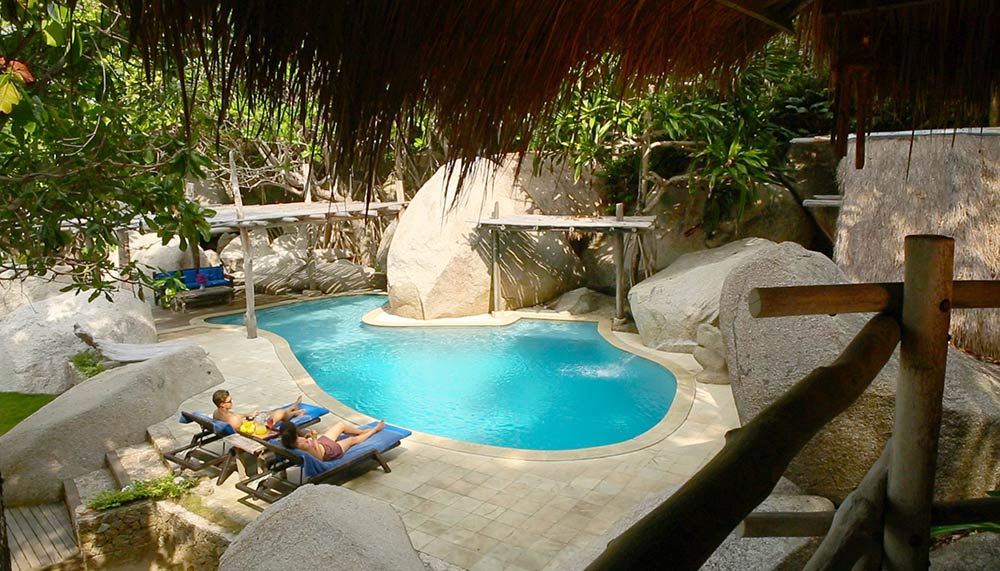 Pulau Pangkil
Where: Indonesia
What about: Located off the south eastern coast of Bintan Island, Pulau Pangkil offers a postcard-perfect view of the Java Sea in one of its nine Balinese-style "driftwood palaces". Unlike others on this list, the resort caters more for total buyouts, with single bookings limited to stays from Mondays to Thursdays only.  
With a plethora of dining and recreational options, and a staff of 20 ready to cater to your every whim, you'll feel like royalty on these unspoiled shores. If you're lucky, you might catch sight of a small flying fox or a sea otter juggling rocks on its belly. What's more, it takes no more than three hours to travel from Singapore.

Robb tip: If you've time to spare over the weekend, book a stay at the nearby Pulau Joyo, Pulau Pangkil's sister resort.
Joyo Resort
Where: Indonesia
What about: Pulau Pangkil's sister resort sits on a private island, that's no ordinary blotch of land. It's been collecting accolades since 2012 for its exquisite amenities and services. Opt for a cabana that faces a private beach accessible only to you, a colossal chamber decked out in plush furniture or a cosier poolside hideout for a dose of tranquility. Try your hand at Indonesian-style fishing when you rent out the entire island, or simply lie back for maximum relaxation at the hands of a local masseuse.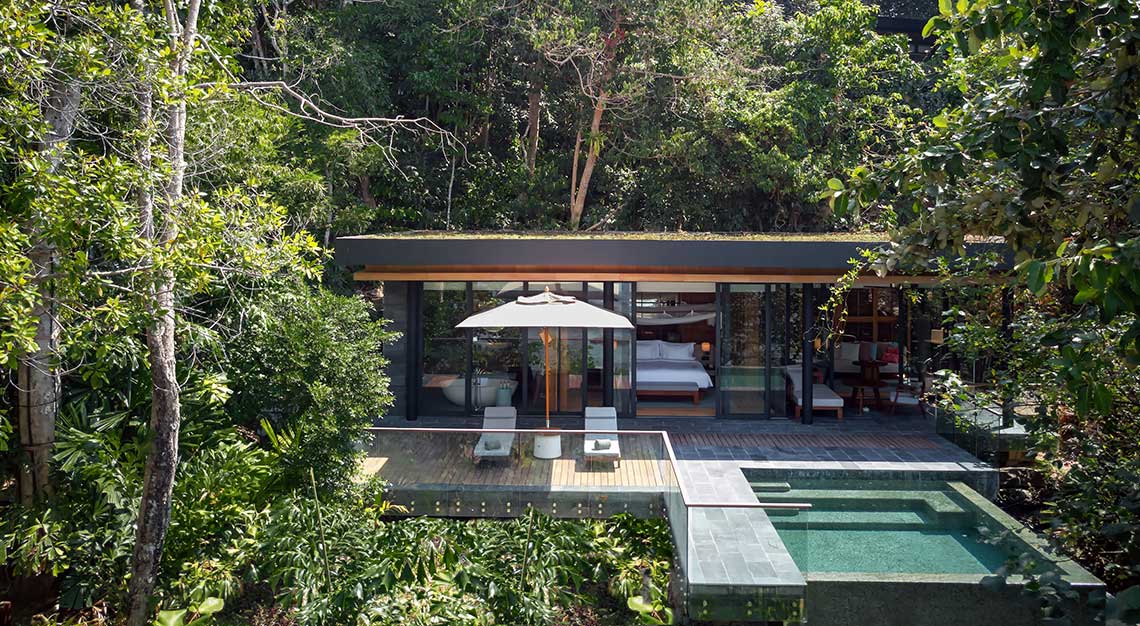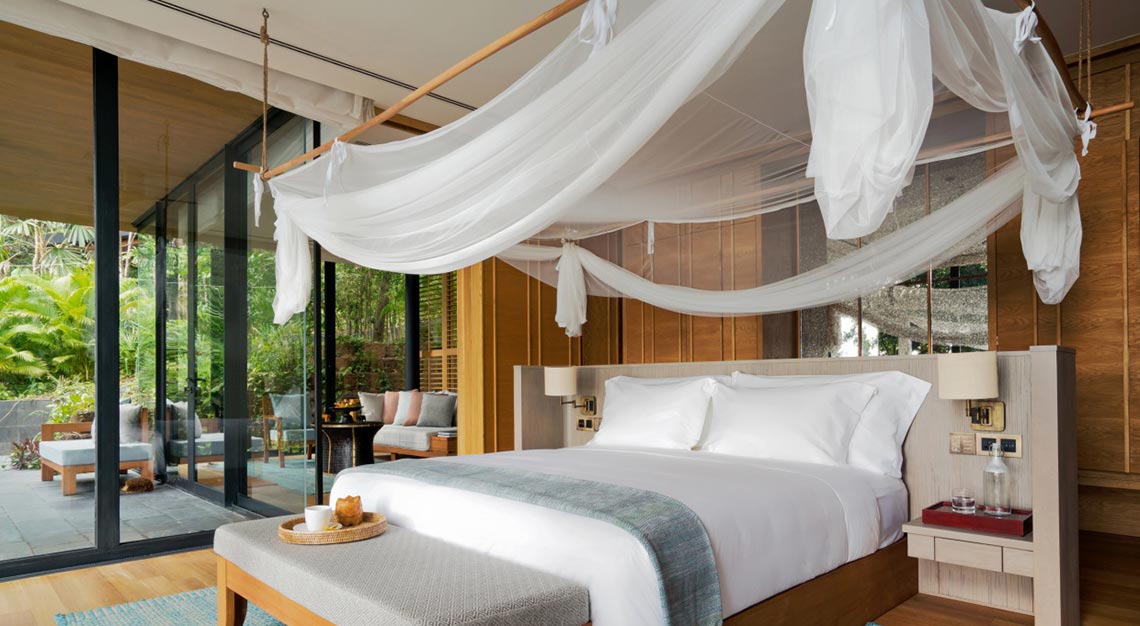 Six Senses Krabey Island
Where: Cambodia
What about: The island is so tiny, even Google maps isn't able to provide its accurate shape or size. But that's just what makes Six Senses Krabey Island in Cambodia so special – most guests don't even notice that island as they make their way from the mainland to Kaoh Chalon, Koh Ta Kiev and Bamboo island.
Choose from 40 private free-standing pool villas (ranging from 77 to 190 sq m), each surrounded by lush forestry with views of the cerulean sea. Of the many activities available ­– including forest bathing, deep-sea fishing and picnics on a nearby island – there's one in particular that tops our list: plankton swimming. You'll be taken on a short boat ride to Koh Ta Kiev after the sun sets and snorkel in warm, shallow waters, as millions of bioluminescent phytoplankton dance around you and turn the sea into a stunning neon blue hue.
Robb tip: Also not to be missed is the world-renowned Six Senses Spa, where you can select from more than 30 treatments, some of which use locally foraged ingredients, pearl and conch shell extracts and 24k gold.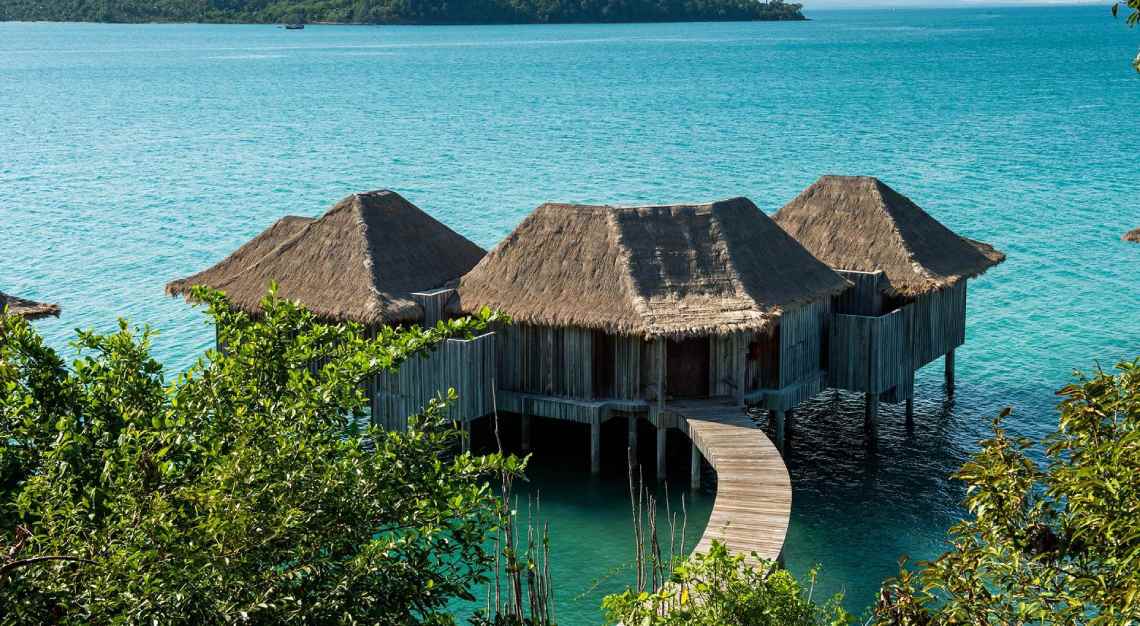 Song Saa Private Island
Where: Cambodia
What about: Rally as many as 70 friends and family, and take over the 27 seaside chateaux on the powdery white wonderland that is Song Saa. Located in southern Cambodia, the resort prides itself on luxury with a conscience, which means guests can enjoy creature comforts, but not in excess. Take for example its destination dining experience. Each afternoon, guests are sent a letter telling them where dinner will be held (you'll get used to receiving daily surprises during your stay), but instead of printing cards, the resort makes used of fallen leaves as paper.
Robb tip: Island activities are aplenty, but if you'd rather spend your evenings in the villa, you can dial for an in-villa movie screening. The staff will send over your movie of choice, set up a makeshift cinema in your room, and even provide buttery popcorn and other midnight snacks.