These hidden islands may be a tad difficult to navigate, but we promise the journey is well worth your holiday
Life in a modern metropolis like Singapore can be overwhelming. Sure, it's alive and thriving, but once in a while we need to dial things down and take a breather. What better way to do that than to make a quick escape to a secluded island nearby, where you can cast your worries behind? Exchange your regular residence for a rustic palace, your backyard for a jungle, your lap pool for a vast and endless ocean. You won't even have to venture far to your Shangri-La. Here are nine luxury private islands around Singapore you can have all to yourself.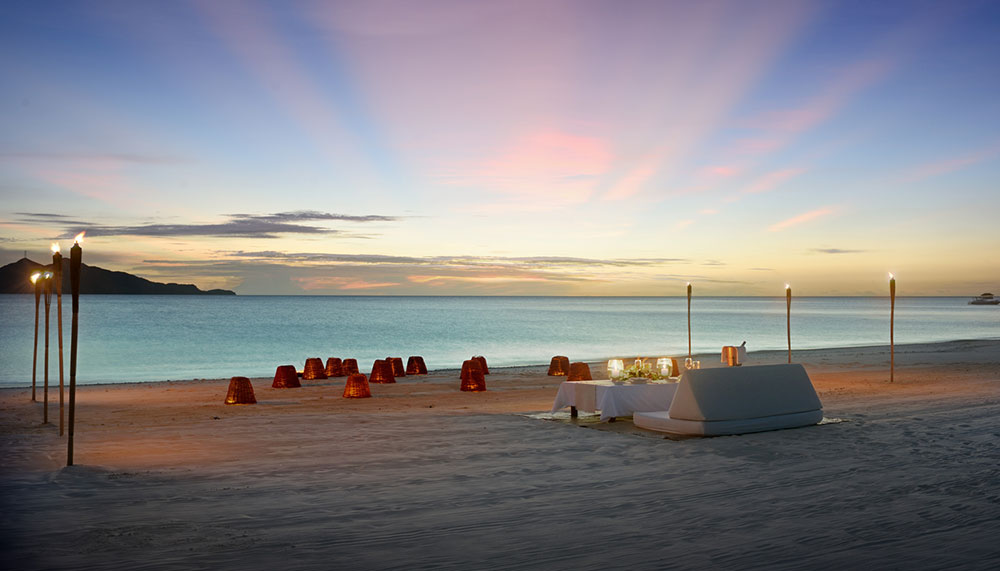 Amanpulo, Philippines
A private island situated in Palawan is Amanpulo, which boasts a more remote address in the middle of the Sulu Sea. Beyond the wealth of watersports available, the retreat includes top-notch facilities such as a spa, swimming pool and gymnasium. Ideal for families, Amanpulo provides movie nights, crafting workshops and babysitting services for children as well. The private oasis consists of 40 bungalows, the design of which is inspired by traditional Nipa huts. Each one comes with a personal chef and butler to make sure all your needs are met. And the best part? You'll get your own buggy to explore the island in.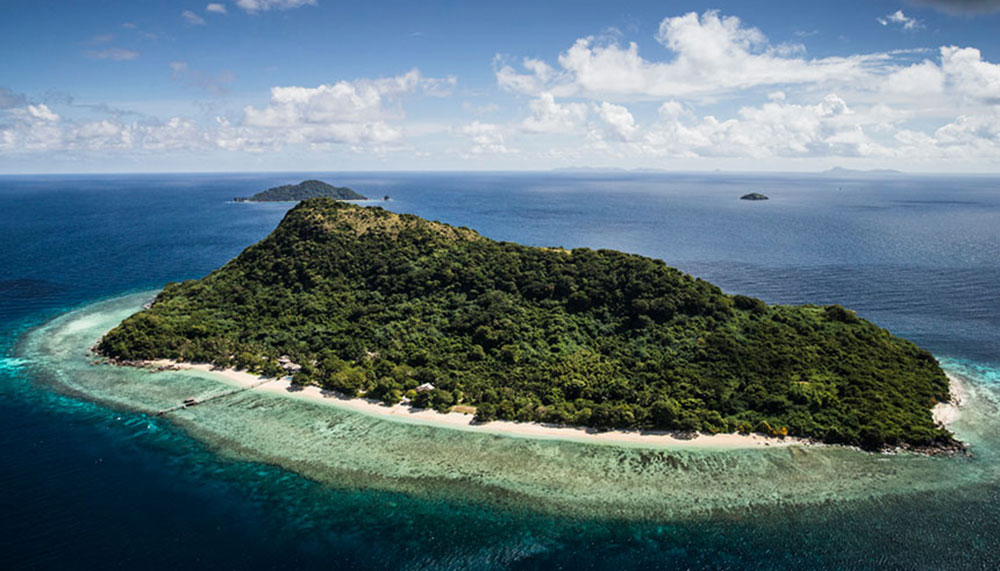 Ariara Island, Philippines
To get to Ariara Island, you'll have to take a 90-minute plane ride from Manila, drive an hour to a dock and hop on a yacht for a two-hour ride. It's a long journey, but the 125 acres of paradise that lies at the end of it is well worth the wait. With eight luxury villas, each offering utmost privacy and unparalleled views of the cerulean sea, the whole island is yours to enjoy with up to 18 guests. The private resort offers jet-skiing, windsurfing and snorkelling for the thrill-seekers, as well as an infinity pool for the more laid-back vacationers.
Bawah Island, Indonesia
Who needs the Bahamas when you can bathe yourself in equally crystalline waters at the majestically sequestered Anambas archipelago in Indonesia? Designed by Singapore architect Sim Boon Yang, Bawah Island spans six islands, three tropical lagoons and 13 beaches. It is the epitome of rustic luxury, and the first of its kind in Asia to provide holistic spa experiences. The island is also only accessible by seaplane. Here, you can relish in the red-carpet treatment with a peace of mind, knowing it practices sustainability. For one, its 35 hand-built bungalows are made from recycled teak. It features a zero-waste fine-dining establishment as well that cooks with locally grown food.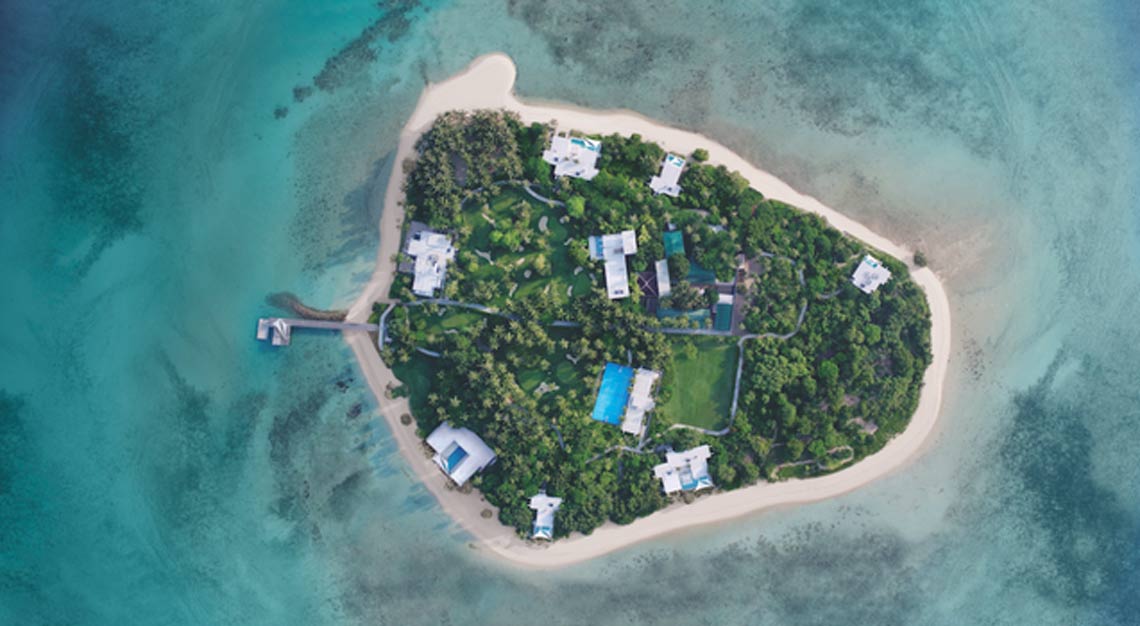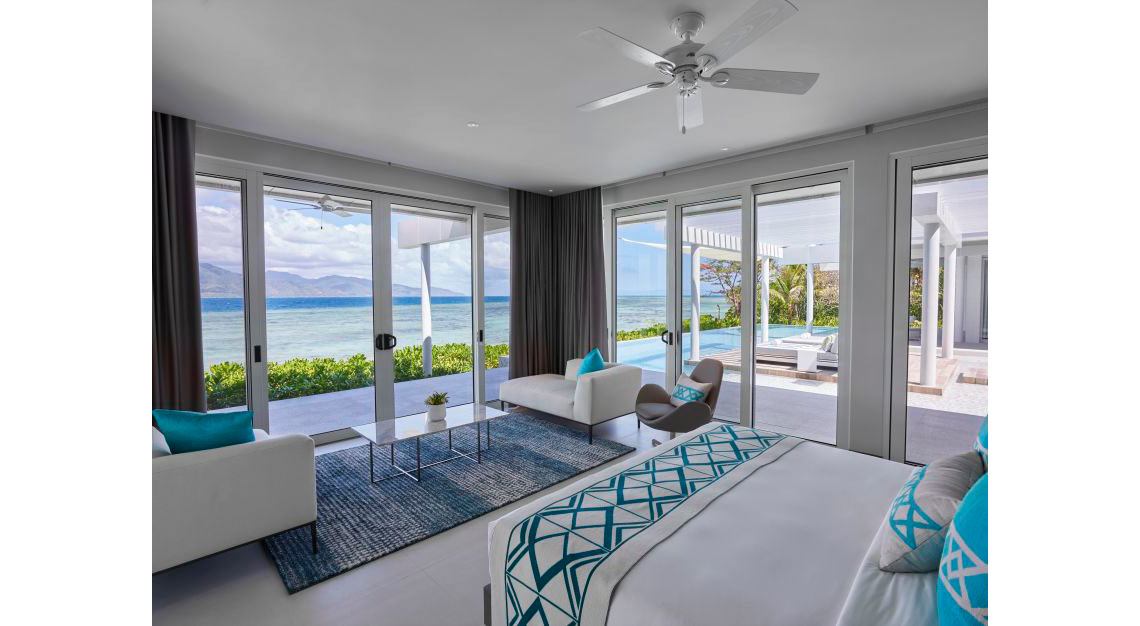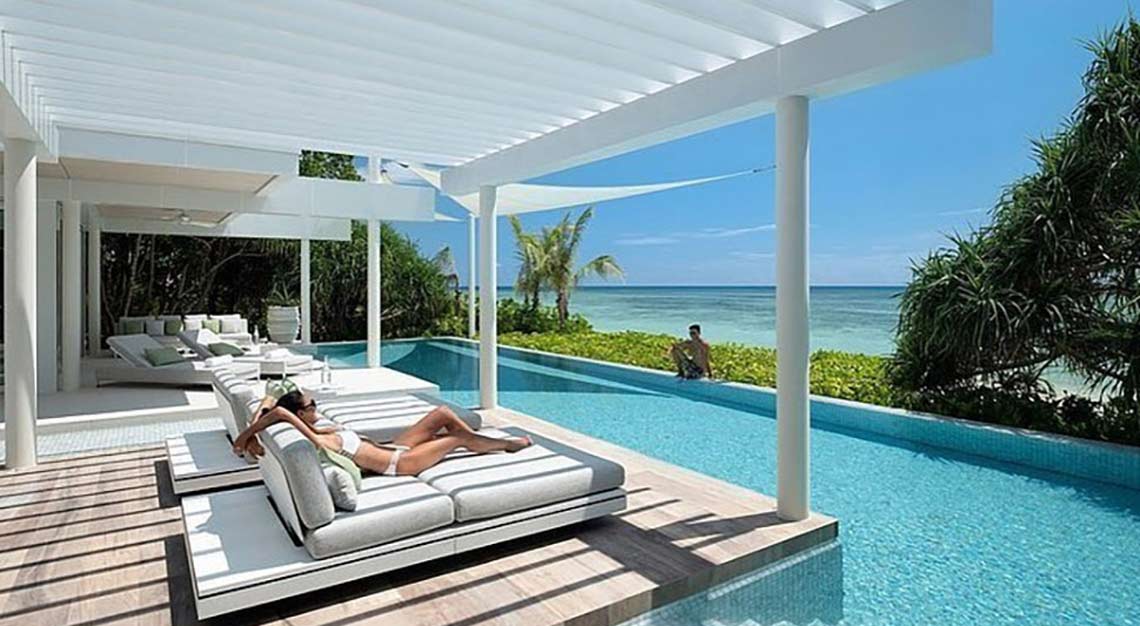 Banwa Private Island, The Philippines
It's the most expensive resort money can buy. At $134,000 a night, you'll be paying more than what you would for Makepeace Island, Richard Branson's second private resort ($9,424) on Australia's Sunshine Coast. But it'll be worth it.
The 15-acre island resort takes only two hours by seaplane from Manila (or a 10-minute helicopter transfer from San Vicente in Palawan) and is paradise at its best. Set within an archipelago of 1,780 forested islands, Banwa can accommodate 48 guests at any one time.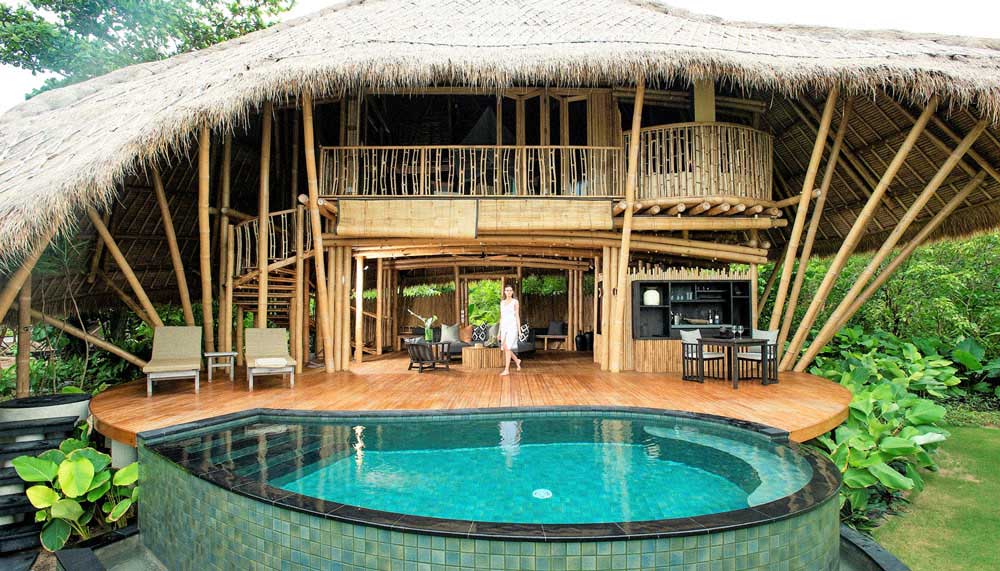 Cempedak Island, Indonesia
The adults-only haven flaunts hillside and beachfront bamboo villas, each embraced by either sandy beaches or untouched rainforest. With just 20 villas available, this translates to a maximum of 40 guests on the island, making it ideal should you wish to enjoy the island in peace, away from boisterous groups. Each two-storey villa spans over 150sqm and boasts a plunge pool and grandiose deck that invites guests to gaze endlessly at the horizon.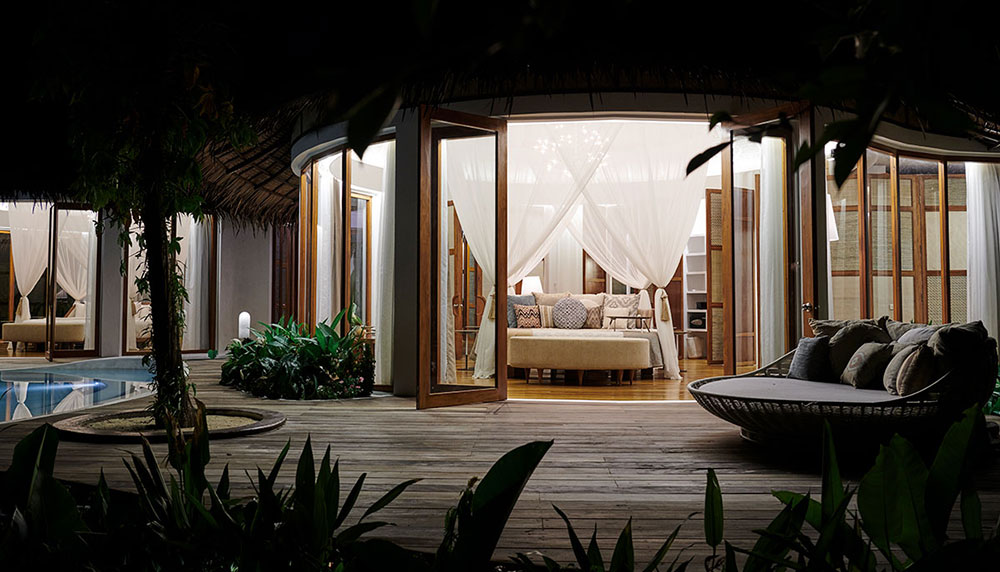 Nay Palad Hideaway, Philippines
Situated in the teardrop island of Siargao, Nay Palad Hideaway is a private island resort enveloped by thick clusters of ancient mangroves. One of the most opulent retreats in Asia, it scores high on the luxury quotient of its glass-enclosed interiors, artfully adorned with soft bed canopies, refined wood panels, natural stone walls and private pools. Perched overlooking the turquoise sea, the yoga pavilion puts you in a state of instant calm. On the other side, adventures await at the beach, where you can charter a private boat to explore untouched neighbouring islands, or take a whack at surfing the world-famous Cloud 9 wave.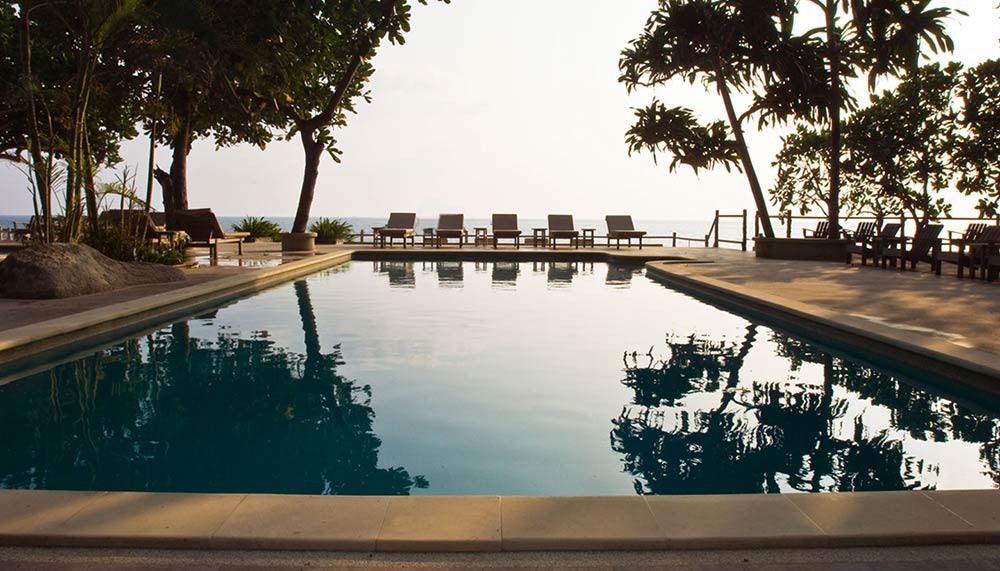 Nikoi Island, Indonesia
Tucked away some 8km to the east of Bintan, this little slice of heaven takes you back in time with its classic wooden huts and beach cottages. The dreamy island fuses nature's raw beauty with refined comfort. There is something for everyone on this island, whether it's discovering coral reefs, scaling rugged boulders, or releasing sea turtles. You can slow things down at the pool bar or savour a gourmet meal by the beach as well, while the kids engage in a pirate treasure hunt.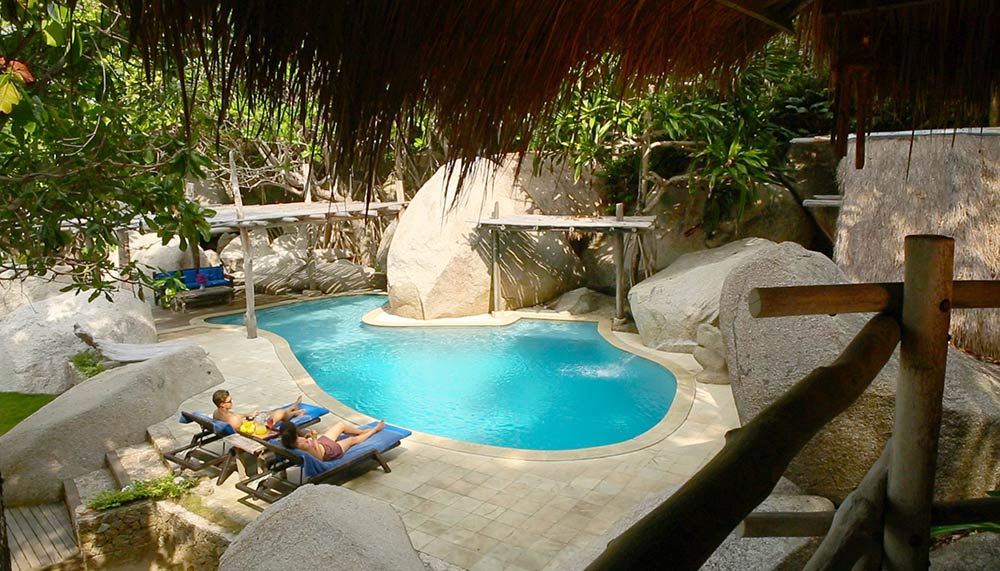 Pulau Pangkil, Indonesia
Whether you're planning a romantic getaway, a weekend of solitude or the ultimate company retreat, Pulau Pangkil is the perfect place to be. Wake up to the postcard perfect view of the Java Sea in one of the island's nine Balinese-style "driftwood palaces". With a plethora of dining and recreational options, and a staff of 20 ready to cater to your every whim, you'll feel like royalty on these unspoiled shores. If you're lucky, you might catch sight of a small flying fox or a sea otter juggling rocks on its belly. What's more, it takes no more than three hours to get here from Singapore.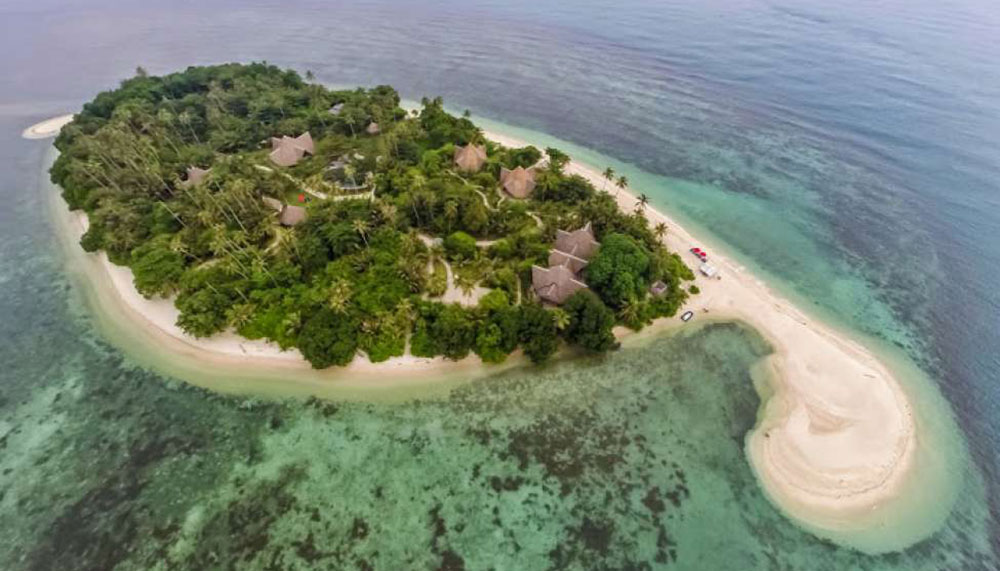 Pulau Joyo, Indonesia
Pulau Pangkil's sister resort, this private island is no ordinary blotch of land. It's been collecting accolades since 2012 for its exquisite amenities and services. Opt for a cabana that faces a private beach accessible only by you, a colossal chamber decked out in plush furniture or a cosier poolside hideout for a dose of tranquility. Try your hand at Indonesian-style fishing when you rent out the entire island, or simply lie back for maximum relaxation at the hands of the local masseuse.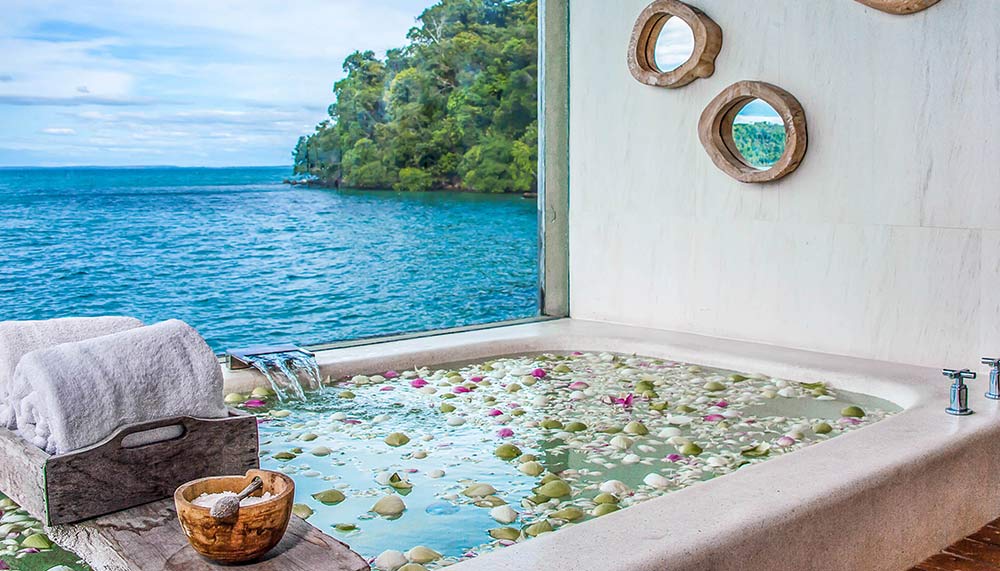 Song Saa Private Island, Cambodia
Rally as many as 70 friends and family, and take over the 27 seaside chateaus on the powdery white wonderland that is Song Saa. A menu of the finest eats, crafted by Australia's culinary marvel Joel Wilkinson, will have you asking for seconds – especially when savoured atop the waterfront deck. Cocooned in frangipani trees with a private timber decked balcony that leads to a little jewel of a pool, the rustic setting juxtaposes with the modern luxuries the retreat offers such as Aesop personal care products. It is the ultimate utopian nest for the 21st century cosmopolitan voyager.