Fresh and utterly modern, but there is much heritage in these creations. Every carefully chosen floral variety delves deep into the American jeweller's storied history
If you need further indication that spring has indeed sprung, turn to Tiffany & Co.'s latest Blue Book collection and you shall be amply rewarded. Christened Botanica, it is a celebration of heritage and innovation where the timeless beauty of flora manifests through the eyes of Tiffany & Co.'s most illustrious creators. From the opulent interpretations of Jean Schlumberger to the exotic touches long associated with G Paulding Farnham, floral-inspired jewellery has never looked more empowering.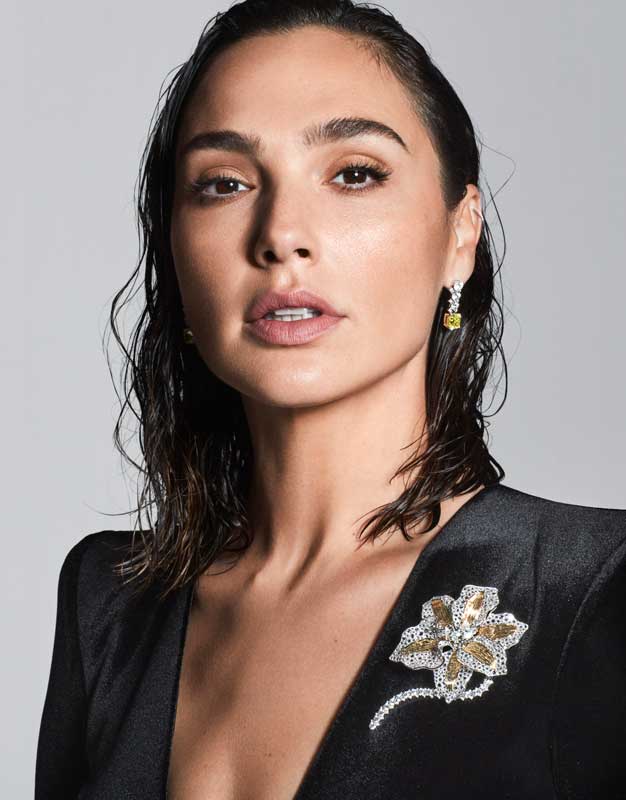 For instance, the collection debuts a number of transformable designs as a nod to the lifestyles and desires of today's women who want to be able to wear even the most magnificent pieces during the day. Beginning with the sensational dandelion necklace modelled by Gal Gadot in Tiffany & Co.'s first modern high jewellery campaign ever, Botanica, according to executive vice president, Alexandre Arnault, expresses everything the American jeweller represents today.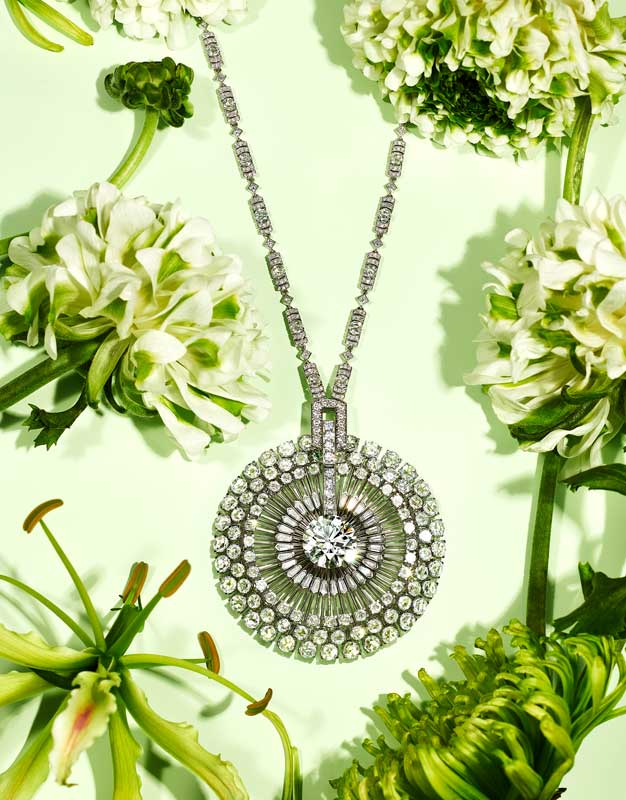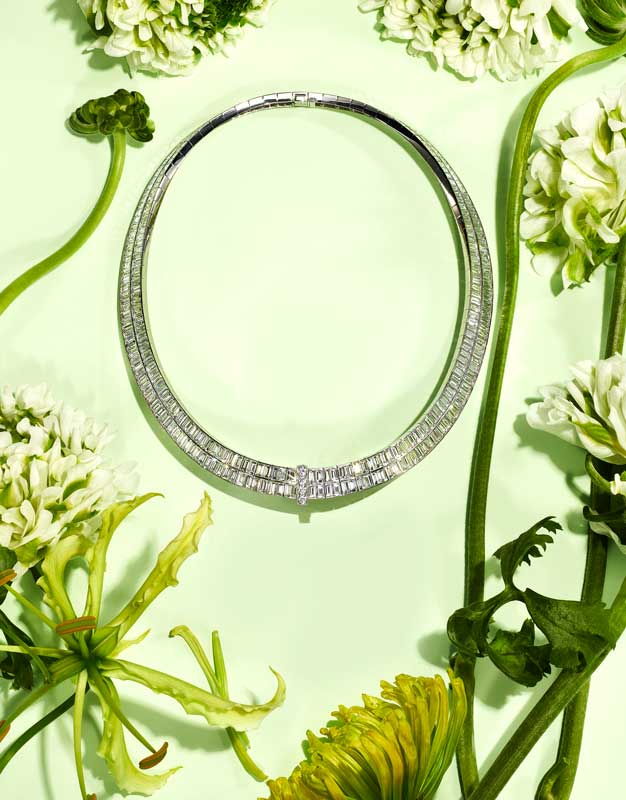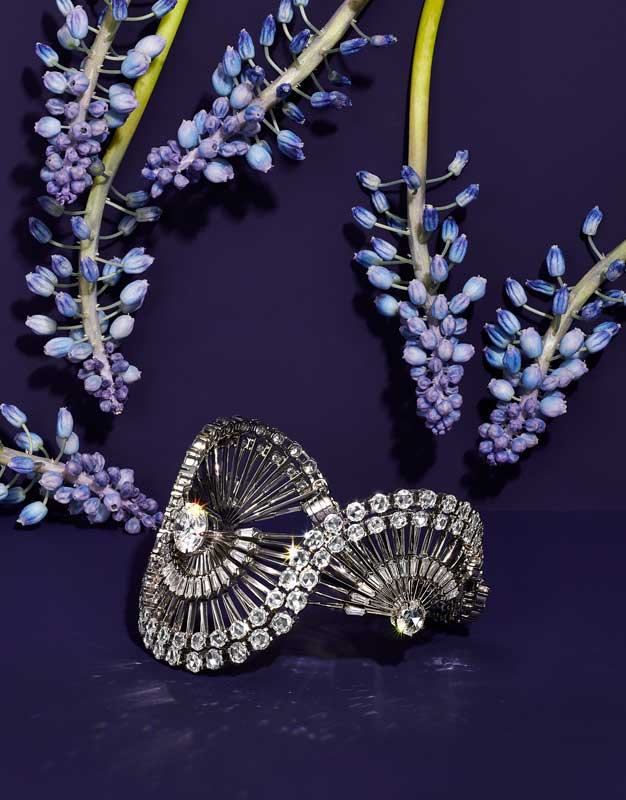 Its creative inspiration originates from a single design element from an early 20th century hair ornament crafted during the time of the brand's second generation owner, Louis Comfort Tiffany. That whimsical piece featured bejewelled dandelion seeds, which have now metamorphosed into a series of diamond-intensive designs juxtaposing strength and lightness. Wear this stunning necklace in five different ways thanks to the interchangeable pendants, the baguette diamond choker, and long diamond chain.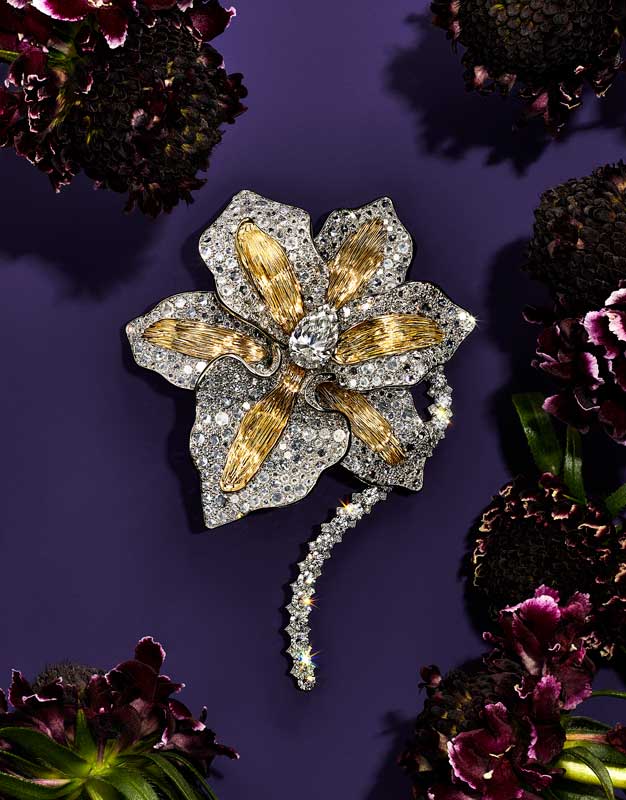 Another highlight of the Botanica collection is the orchid, sculptural and remarkably realistic. Tiffany & Co. took inspiration from G Paulding Farnham's orchid brooches created in 1889 for the Paris Exposition Universelle. One transformable brooch featured platinum floral petals and stem, illuminated by rose cut and brilliant cut diamonds, and accentuated with brush strokes of 18K yellow gold.
The humble thistle also gets to share in the limelight in Botanica, lending intricate textures and a light-hearted beauty to the collection. Tiffany & Co.'s artisans evoked the sharp prickles with trillion cut gemstones set by hand at precise angles, and as closely together, in order to cover every conceivable surface.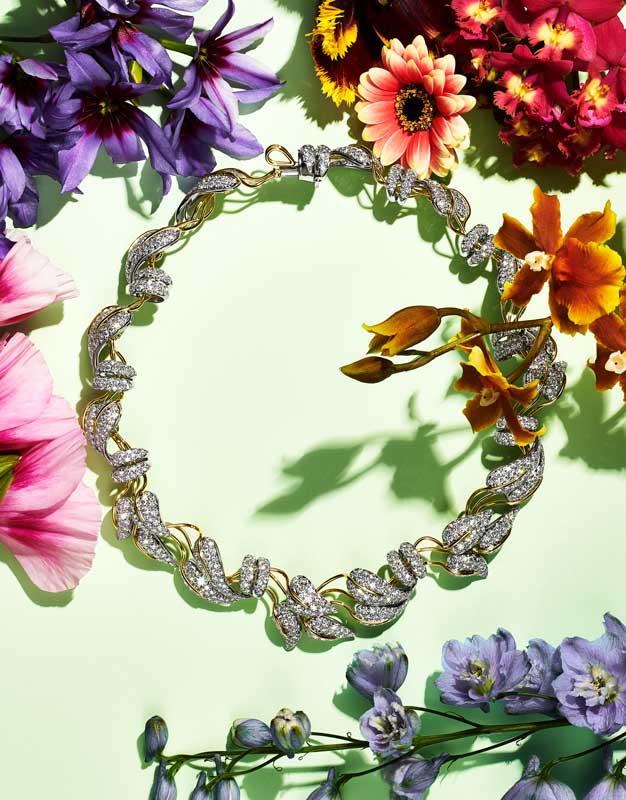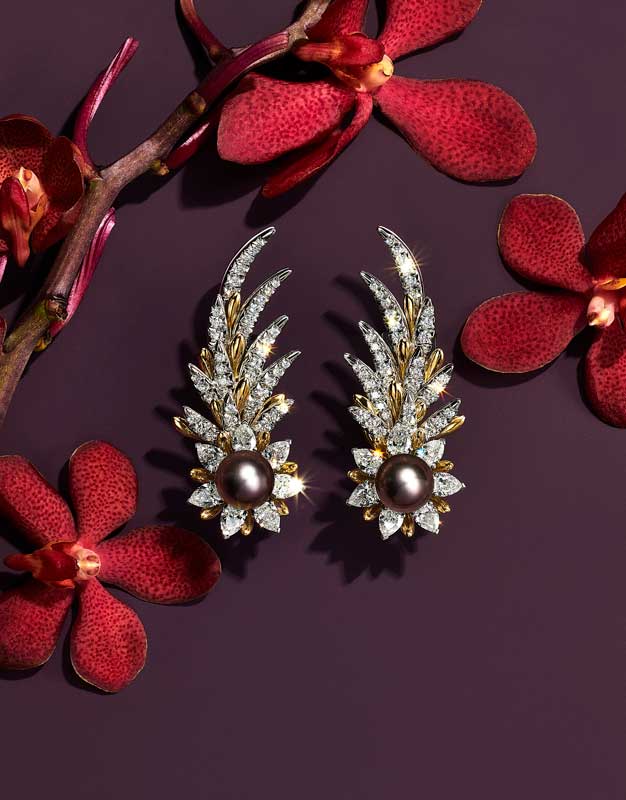 Obviously Tiffany & Co.'s creative team continues to reimagine today the works of renowned designer Jean Schlumberger. Indeed, within Botanica comes a new creation brought to life for the very first time from a sketch that was once considered for the famous Tiffany Diamond. The Fleurage bracelet features over 48 carats of cushion-cut aquamarines artfully framed by diamond flower petals.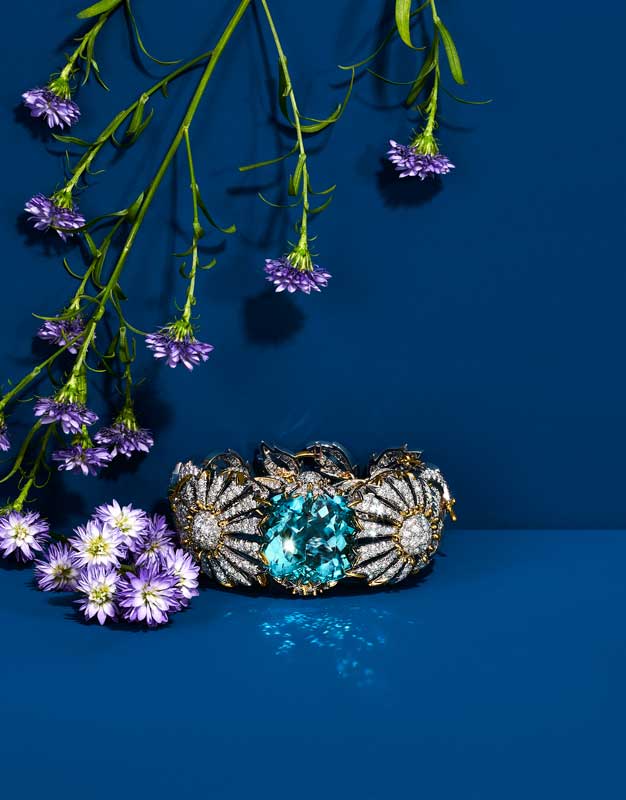 Other Schlumberger-inspired designs include the Feuillage necklaces studded with Tiffany & Co. legacy gemstones such as tanzanite.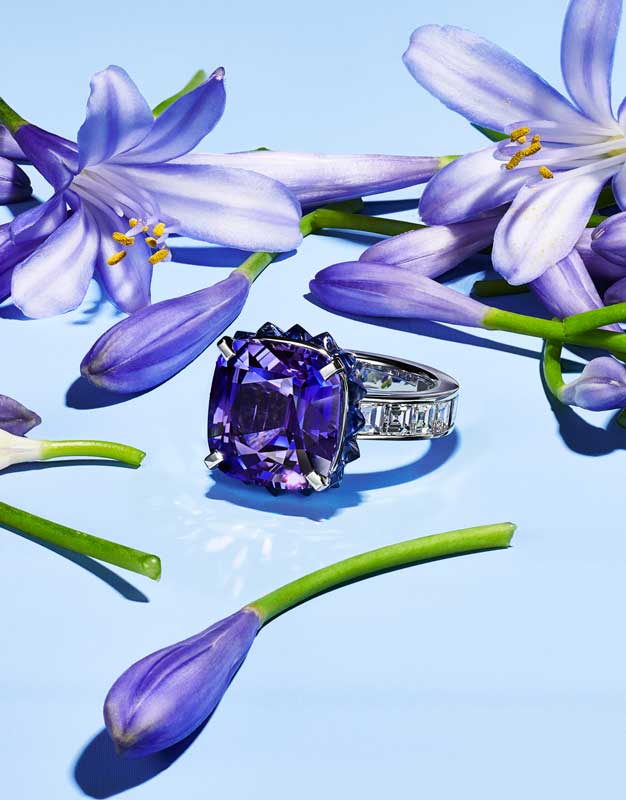 The Tiffany & Co. Botanica Blue Book collection debuted in the United States in the spring. A second unveiling will take place in the summer in London, followed by a launch in China in the autumn. Bursting with colour and brimming with authenticity, this innovative and opulent collection is definitely not for wallflowers.