The Craft Irish Whiskey Co. partners Fabergé to create The Emerald Isle Collection, which carries not only whiskey but a Celtic Egg, humidor, timepiece and more
In a grand gesture fit for the record books, The Craft Irish Whiskey Co. has partnered with Fabergé to create The Emerald Isle Collection, a seven-piece collector's set, custom-made for a red-carpet whiskey experience.
Anchoring each set is the single malt Irish whiskey – the oldest triple-distilled Irish whiskey in the world, aged 30 years, in a handcrafted and jewel-set bottle.The whiskey was first aged in American oak casks which previously stored bourbon, and then finished in a rare Pedro Ximénez sherry barrel.The result, its attainment of an exquisite taste characterised by chocolate fudge and maple syrup on the nose, leather and ripe banana on the palate, with finish of creamy meringue and vanilla cigar smoke.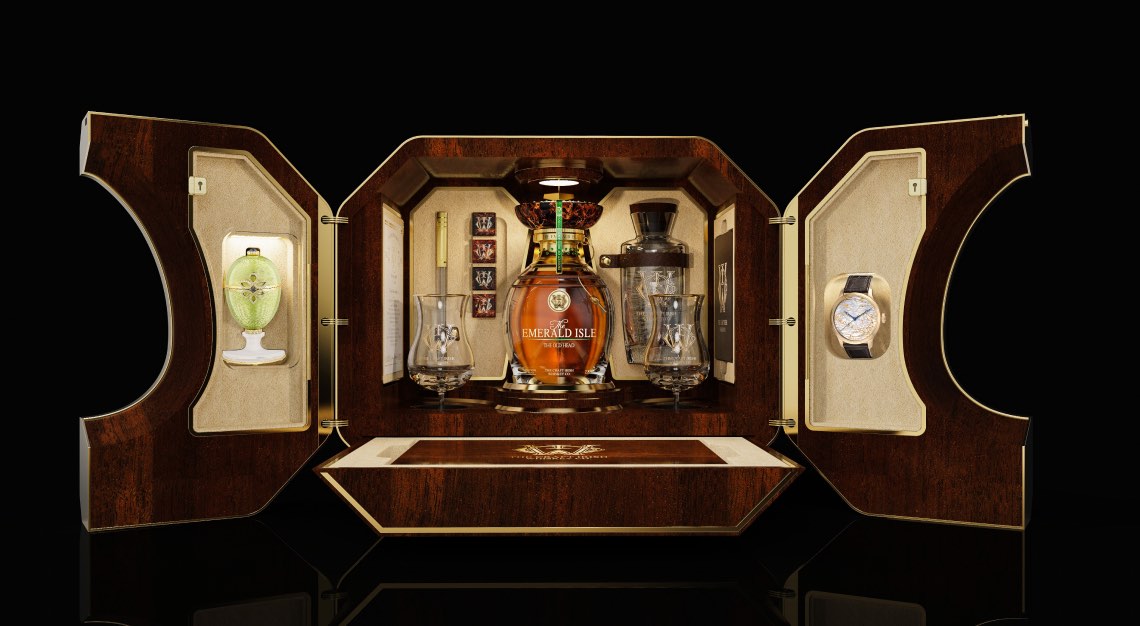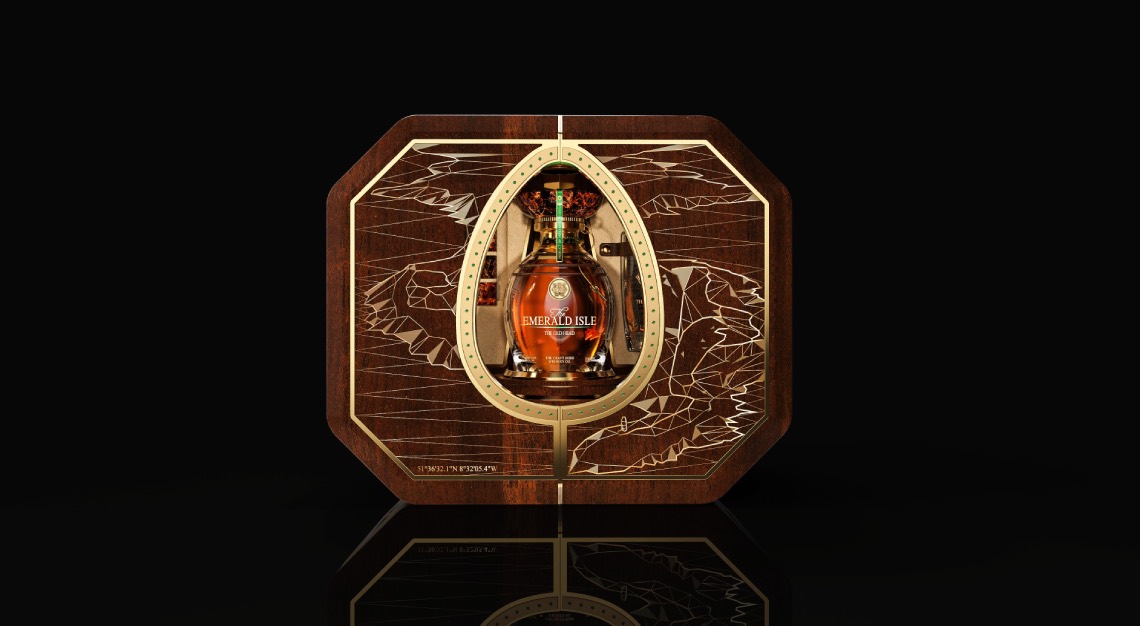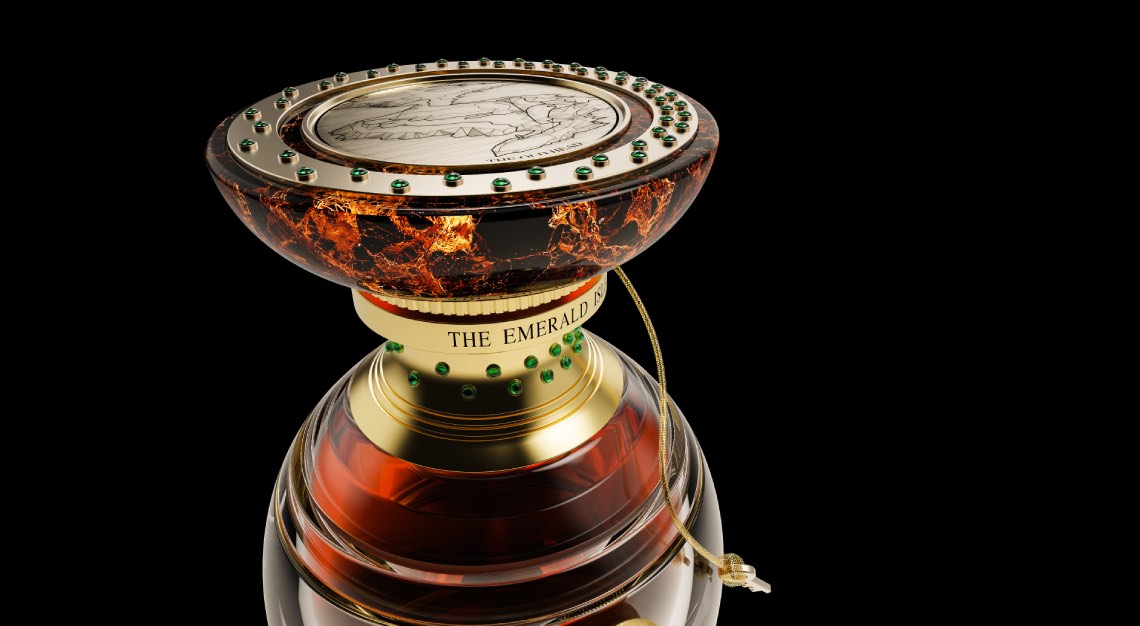 Nothing is quite as iconic of the pomp and opulence of imperial Russia as a fabulously jewelled Fabergé egg. For The Emerald Isle Collection, Fabergé created its first-ever Celtic Egg bespoke objet, handcrafted from 18k yellow gold with guilloché enamel in a pastel green and pavé diamonds set in a Celtic knot. In a first for Fabergé, the Maison also crafted a surprise inside each Egg – a rough, uncut Zambian emerald, customisable on request. Each Egg in the seven The Emerald Isle Collection is unique.
Also included in The Emerald Isle Collection are a humidor with two Cohiba Siglo VI Grand Reserva cigars; a gold-plated cigar cutter, gold-plated water pipette; pure obsidian whiskey stones; a hip flask containing a sample of the Emerald Isle whiskey; a carafe filled with Irish spring water from the same region where the whiskey was made; and an automatic Altruist timepiece by Fabergé featuring handcrafted mother-of-pearl dial painted with 24k gold flakes.
The inaugural launch of The Emerald Isle Collection was held on 2 February 2021 via private auction, with all proceeds pledged to charity, half of which donated to the buyer's charity of choice.
The Craft Irish Whiskey Co. x Fabergé
This story was first published in the April 2021 issue, which you may purchase as a hard or digital copy