Italy's penchant for sleek design and forward-thinking engineering find expression in Sanlorenzo's award-winning yachts and superyachts
For more than 60 years, Sanlorenzo has been constructing some of the sleekest and most elegant yachts and superyachts to cruise the open sea. The average length of its yachts has been growing steadily for the last 15 years and Sanlorenzo is ranked in the Global Order Book 2022—which monitors trends in the international yachting sector—as the leading single-brand shipyard in the production of yachts and superyachts. 
Sanlorenzo's recipe for success lies in leveraging the leading technologies of the day and perfecting its creations with fine craftsmanship from local artisans. Setting a precedent in luxury yacht design, it was also the first company in this field to collaborate with outstanding international designers the likes of Dordoni Architetti, Antonio Citterio Patricia Viel, Piero Lissoni, Patricia Urquiola, John Pawson and Studio Christian Liaigre, in the creation of yacht interiors, bringing a fresh paradigm into the configuration and styling of accommodation space on board.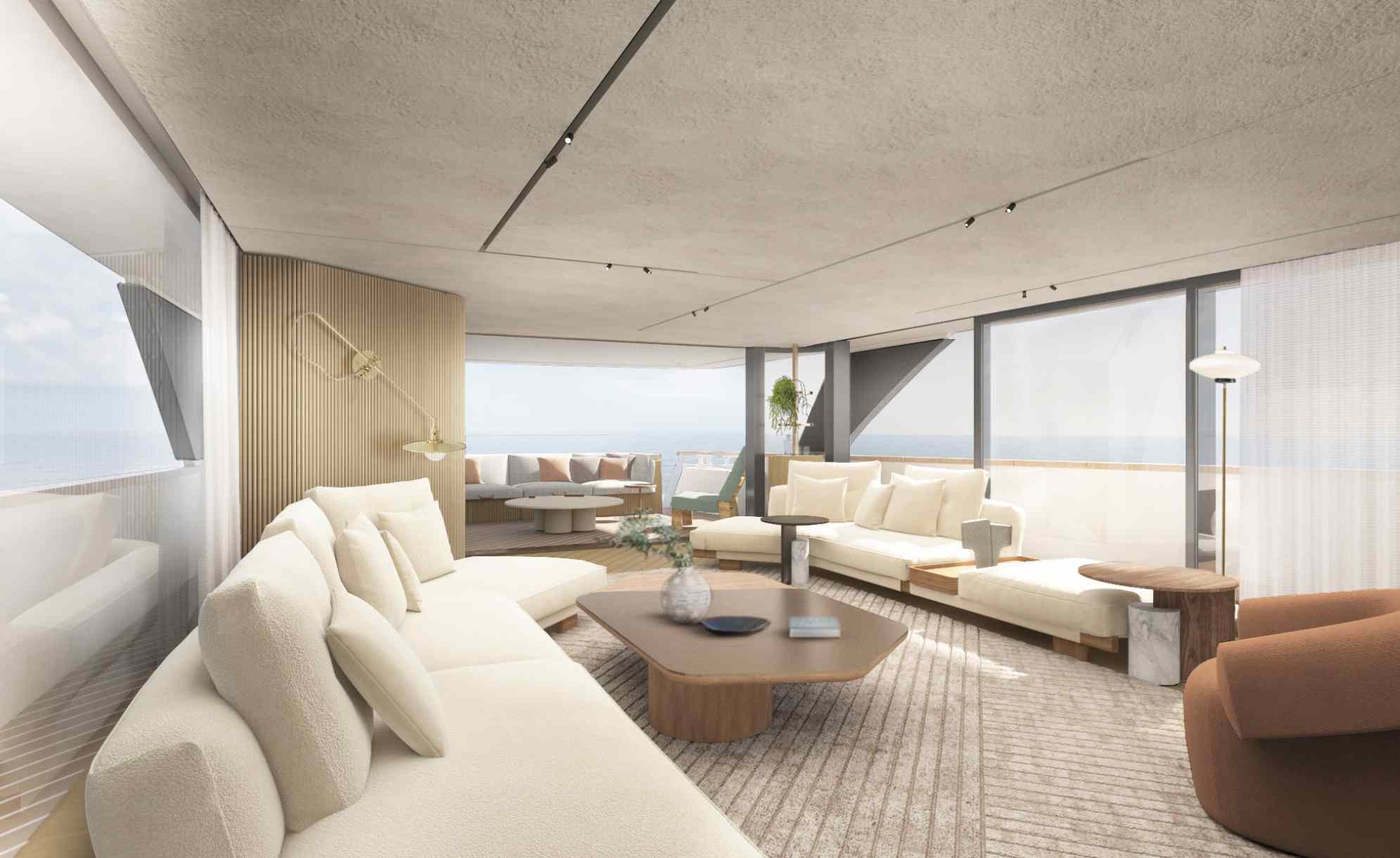 Today, Sanlorenzo builds is yachts (24m to 38m) and superyachts (40m to 72m) from four shipyards in La Spezia, Ameglia, Viareggio, Massa and maintains its lead over competitors by actively engaging in research and development. This includes an R&D centre in Massa dedicated to the production of composite materials, and Sanlorenzo is also leading the way in incorporating environment-friendly technologies in its yachts and across its operations. Efforts to make luxury yachts more sustainable include an exclusive strategic partnership with Siemens Energy to produce the first 50-metre yacht with on-board hotellerie powered by fuel cell and the first superyacht with diesel-electric propulsion by 2024.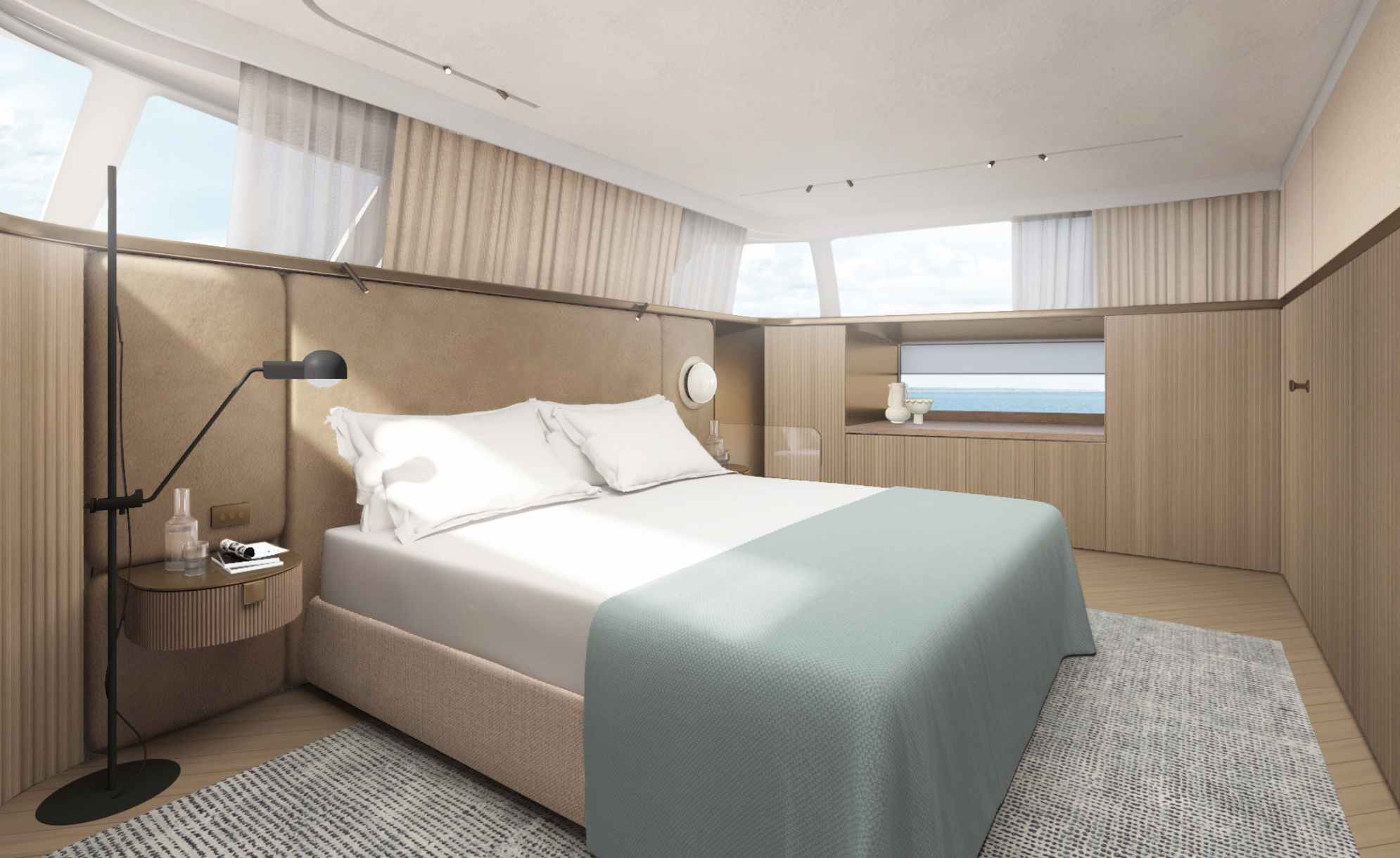 A recent creation that brings together Sanlorenzo's forward-thinking in yacht construction is the 28-meter SD90/S. On the outside, with exterior design curated by Zuccon International Project, hull shape and materials choice are optimised for energy efficiency, space and comfort, complemented with a choice of hybrid or traditional propulsion that generates performance ranging between six and 17 knots. Within, interior design by Patricia Urquiola marries beauty with utility in the innovative solutions that afford class-leading spaciousness and flexibility in configuring interior spaces to the customer's needs and preferences. Materials used are moreover carefully chosen to minimise environmental impact without compromising luxury and quality.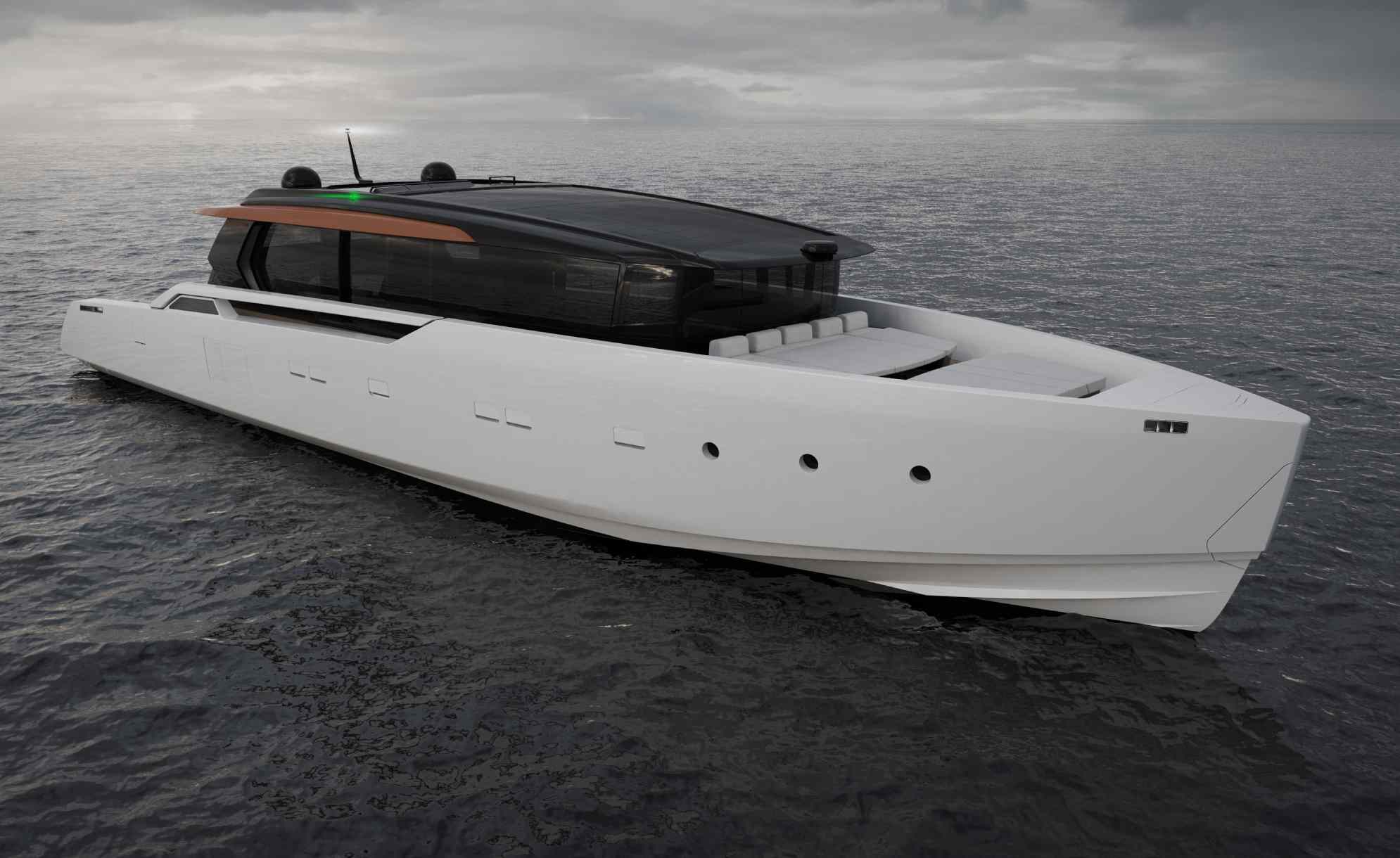 Quickening the pace is Sanlorenzo's revolutionary SP110, the first yacht in the SP range, for "Smart Performance". Measuring 33 metres, the SP110 marks the company's first foray into sports yachts, with high performance, energy efficiency and luxury built into its supercar sleekness. This begins with its low-drag hull design by Marco Arnaboldi, weight-saving solutions throughout the craft, and innovative fractional propulsion from its trio of 2200-hp hydrojet engines. With fractional propulsion, the SP110 can be driven by one, two or all three of these engines, pushing the SP110 to a top speed of 40 knots. 
As part of its commitment to art and design, Sanlorenzo is also a proud partner to various artistic and cultural institutions. It is the only luxury yacht constructor to be a host partner of Art Basel; and from 2020, the company entered into a long-term collaboration with the Peggy Guggenheim Collection in Venice, the most important museum in Italy for European and American 20th-century art. Today, Sanlorenzo is an Institutional Patron of the museum, the highest level of partnership with the corporate world.