If you're new to the world of yachting, chances are that Fairline's Squadron 68 will get you hooked on water before you know it
The love affair with boating doesn't just hit you overnight. Chances are, you've already been regularly chartering yachts for day cruises, and spent a few nights out at sea under a star-lit sky. Out of interest, you've also taken your powered pleasure craft driving license. You're now toying with the idea of purchasing a yacht for weekend cruises, or to nearby islands in Malaysia. The question is, where does one start, and how large should the yacht be?
More often than not, it isn't just the numbers game of cost and upkeep.
Ideally, what you are looking for is a yacht that can take you on regular day trips, with friends and family on board. One that isn't too tough to manoeuvre – allowing you or your crew to be at the helm – and one that boasts ample social spaces, while allowing you to spend the night in comfort. For that, Fairline Yacht's Squadron 68 may be one to consider.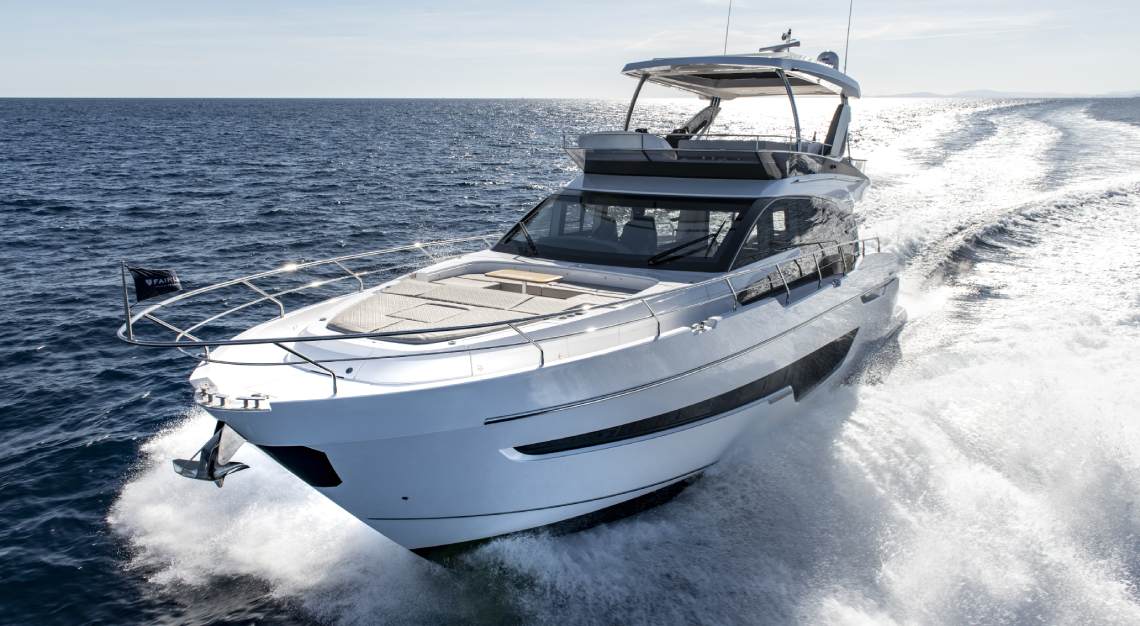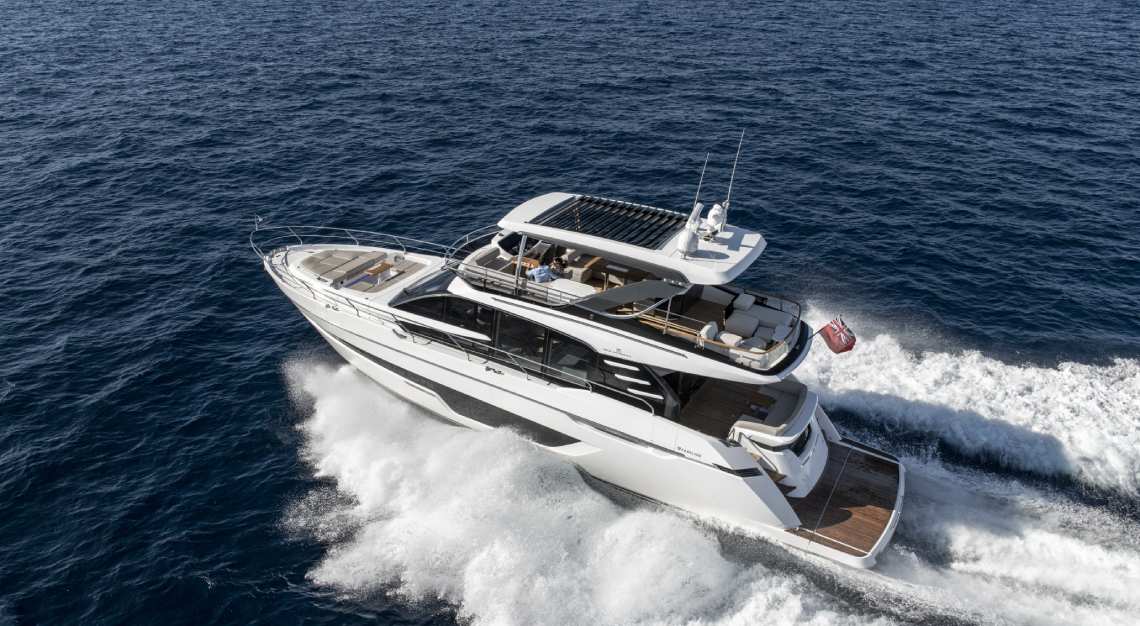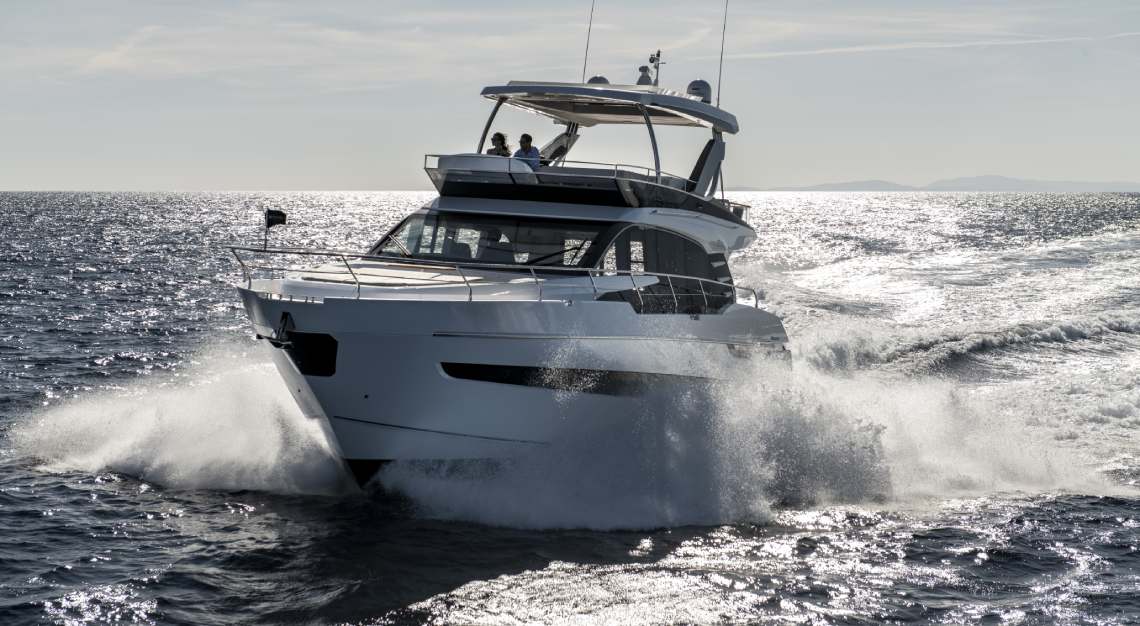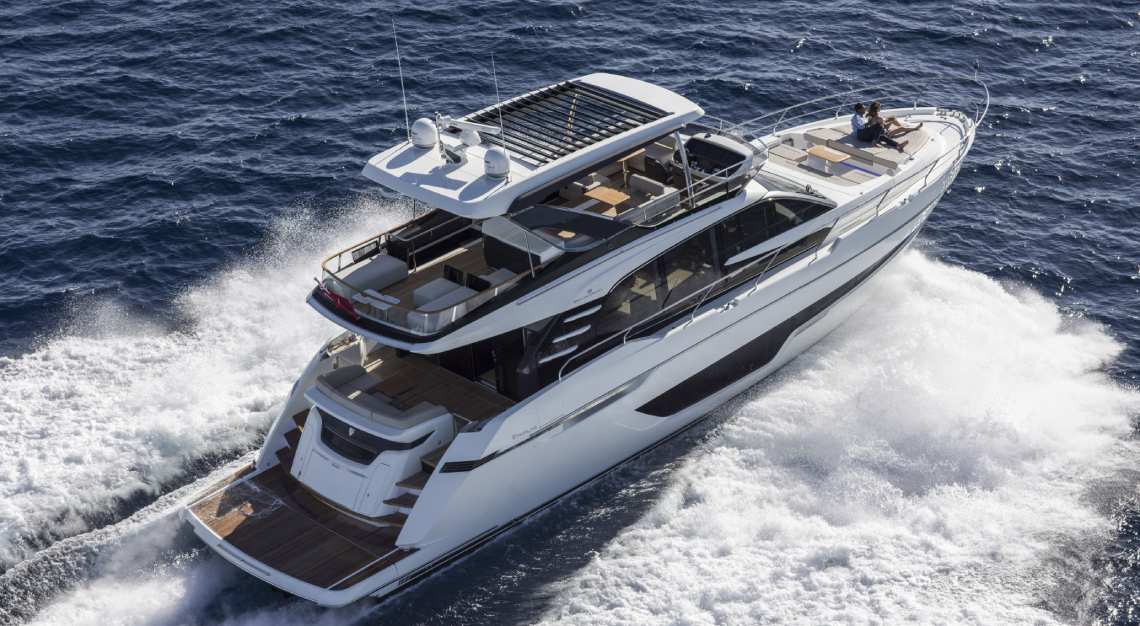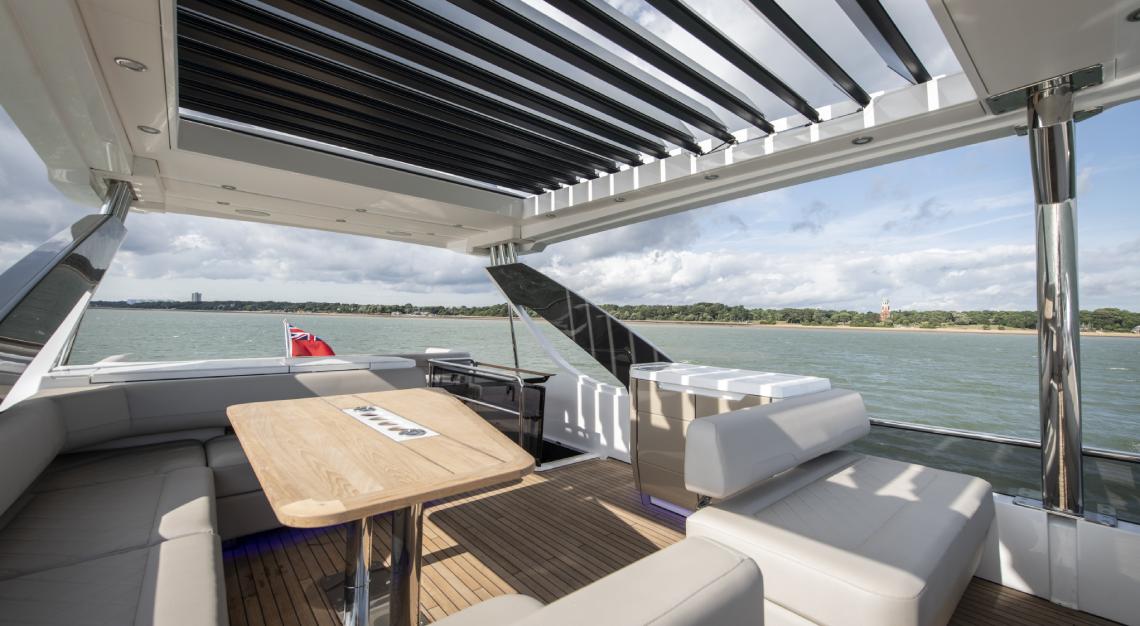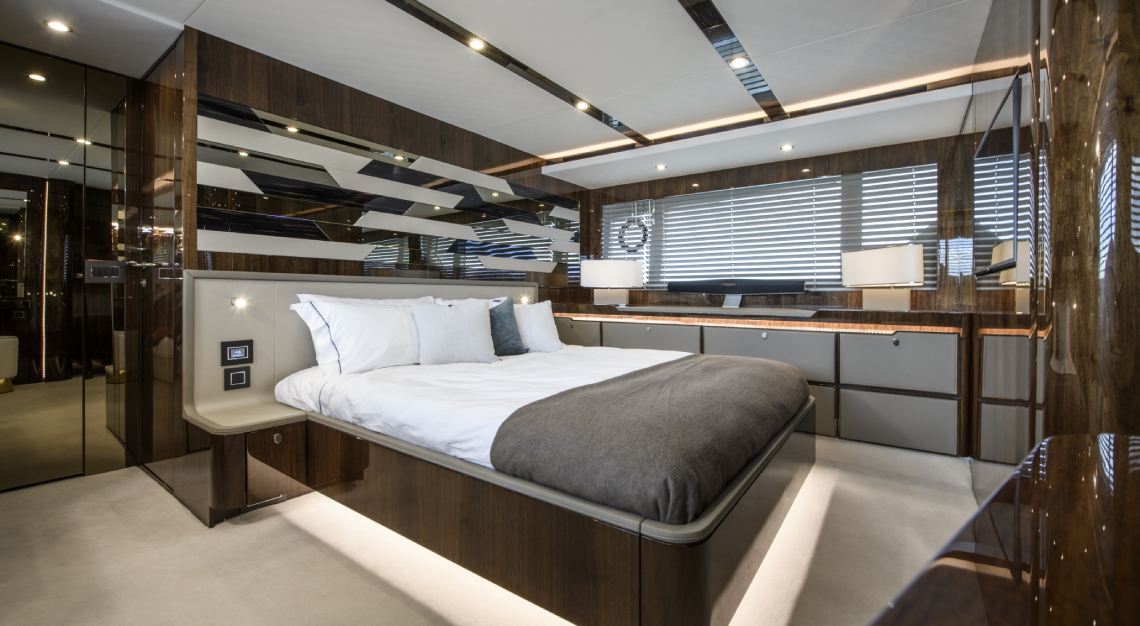 At only 21m in length, and with a beam of merely 5.2m, the Squadron 68 isn't large by any standard. You'd half expect a yacht of its size to feel rather congested, considering that it can accommodate up to 16 guests at any one time. Once onboard, however, space is the one thing that doesn't seem to be lacking, given how effectively it's been utilised.
Its secret lies in the Squadron 68's obsession with outdoor spaces. To fully appreciate this, head over to the flybridge – which boasts three different seating areas, including two L-shaped sun loungers in the aft. On the main deck, you'll find the galley and dining area (the sofa can be detached and used as an additional seating area around the table), as well as a sunbed and u-shaped loungers in the fore.
Need to change the layout of the salon or flybridge? You wouldn't be the first. Fairline yacht owners were drawn to this particular model because they were able to have a say in the layouts. In fact, most of Squadron 68 – save for its bulkheads, or adjustments that'll upset the balance – can be customised to suit your preferences.
The lower deck is where you'll find the cabins. While the Squadron 68 can be configured to accommodate up to four staterooms, we'd recommend opting for the three-cabin version – with an extended VIP cabin – as it'll feel a lot more spacious.