The Samsung Galaxy Fold is more than just another shiny technological breakthrough. By acting as both a smartphone and tablet, it is, without a doubt, the multitasker's dream
I was afraid I was going to break it. Trusting a $3,088 mobile phone in the hands of a clumsy journalist felt no different from drinking on an empty stomach. It sounds like a real treat at first, but there will be consequences.
In all fairness, I had reason to worry. When Samsung made its initial Galaxy Fold launch in April, some reviewers found it flimsy, while others unwittingly destroyed it simply by peeling off its glass tablet screen. But a bit of ridicule accompanies all great inventions. After all, Thomas Edison's light bulb did not impress at first and neither did the first airplane. As the saying goes, if at first you don't succeed, try, try again. We now have the second coming of the Galaxy Fold, the world's first foldable phone, and one that's truly amazing.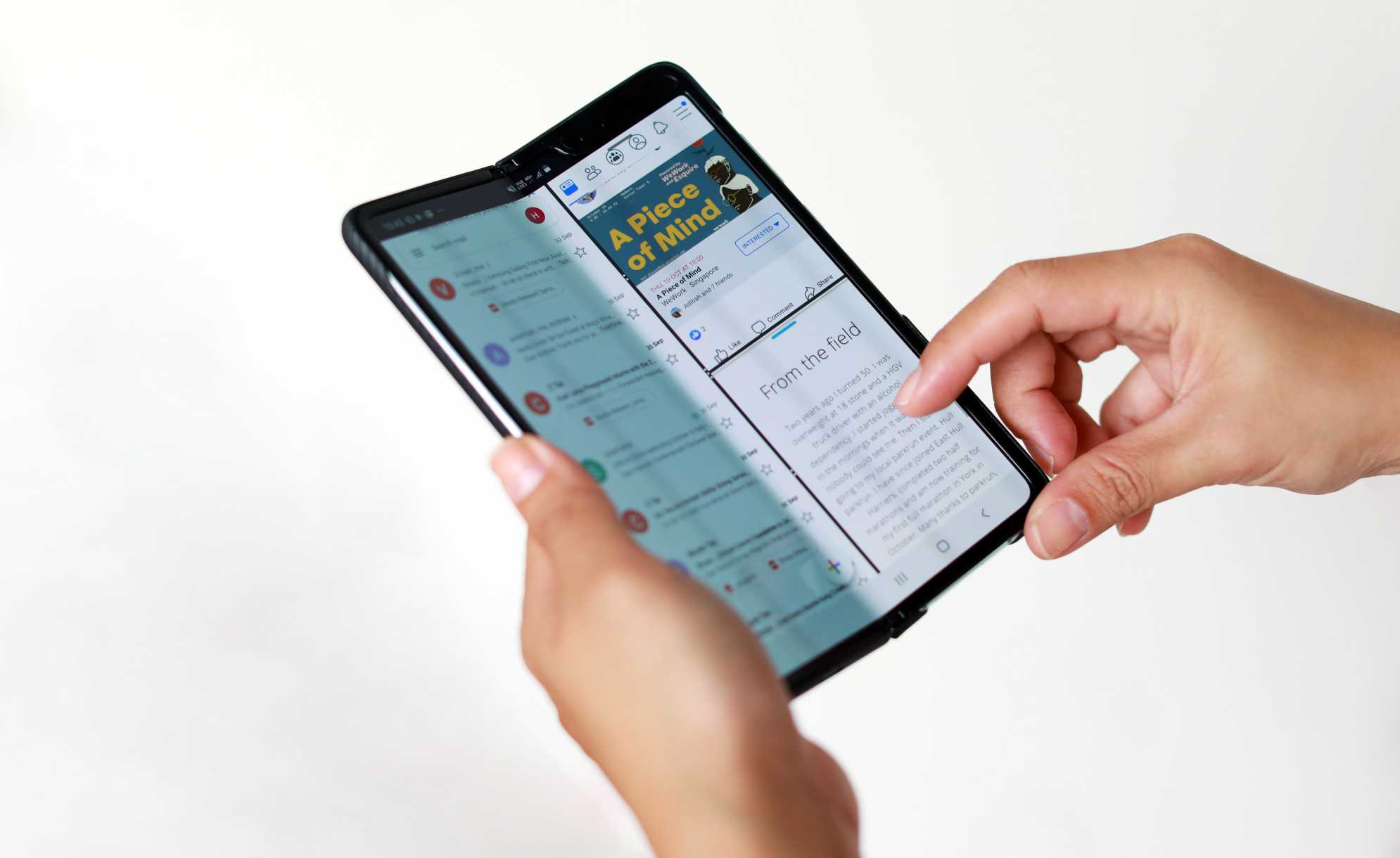 I'm a hard one to please, but after spending one week with it, it grew on me. For the first time in years, gadget lust struck again. It brought me back to a time when flip phones were in. There's something quite rewarding about an action as simple as folding-in-half. Thanks to a revolutionary flexible polymer that Samsung calls Infinity Flex, the display bends with the agility of an Olympic gymnast and snaps shut in one satisfying click. Which goes to show just how robust the build of this phone is, which gives the user a very satisfying closing action.
Of course, it is more than just another shiny technological breakthrough. By acting as both a smartphone and a tablet, it is the multitasker's dream. Close it if you want nothing more than the regular smartphone set-up you're used to. Open it when you have plenty to do. The Fold features app continuity from phone to tablet, which is also capable of handling three application windows at the same time; I could read my emails, mess around with Google and watch a YouTube video simultaneously. I also like how it served as a wireless charger for my Galaxy Buds.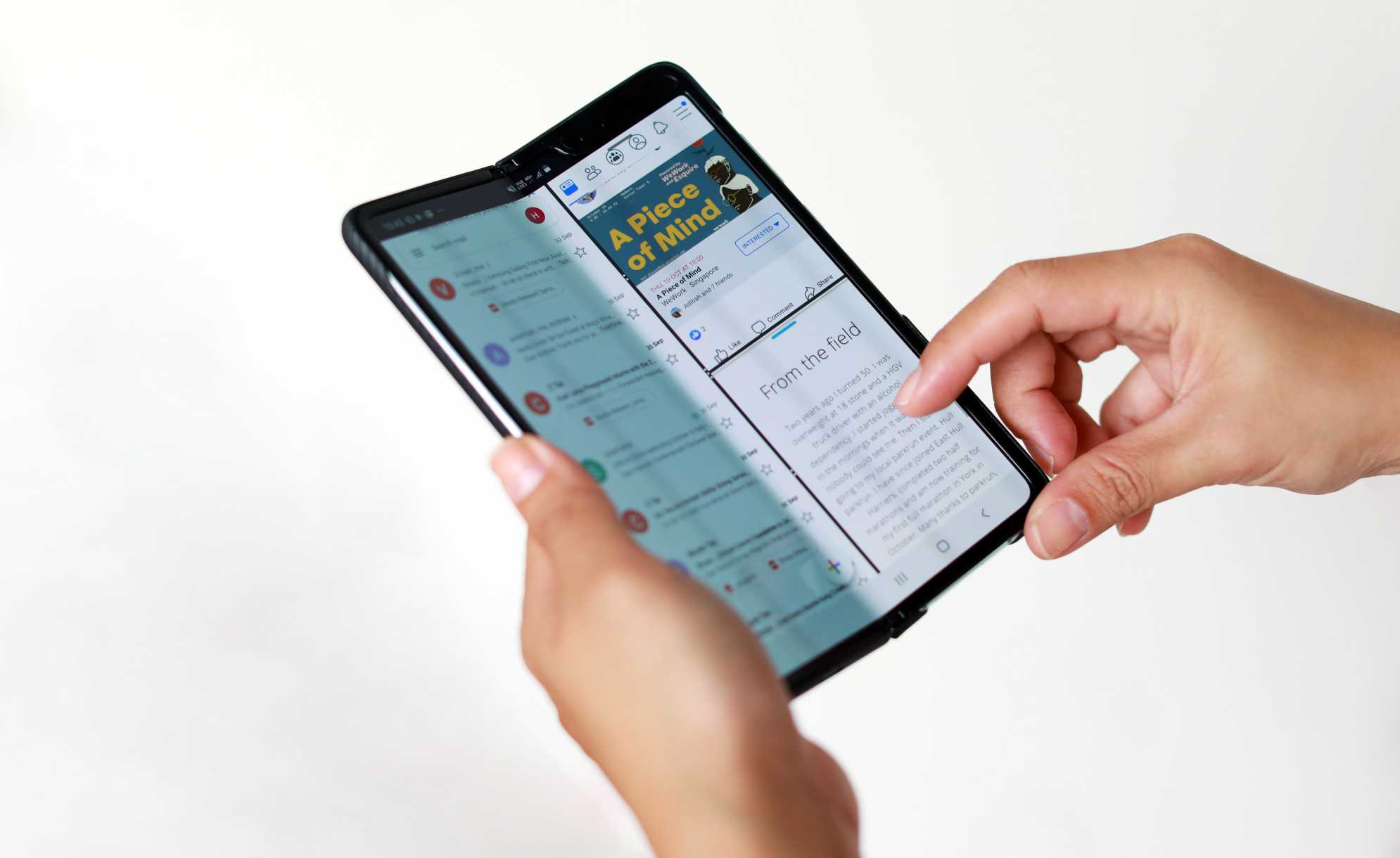 I also was pleased with how sharp the screens were; the smaller 4.6-inch screen boasts a Super AMOLED display, while the 7.3-inch screen runs on a Dynamic AMOLED display. This showcases the realism of the scenes and creates an immersive experience, which is perfect for watching my favourite shows on Netflix. Not to mention the size which makes it a breeze to work on my Excel sheets. And don't get me started on its six cameras: three on the back, two on the inside and one on the front. I found great joy in its ultra-wide camera, which allowed me to see the bigger picture and capture even more.
At S$3,088, it's no secret that the phone is a hefty investment, but it is a luxury smartphone and one that endeavours to make life a little better. Kudos to Samsung for breaking the monotony of today's smartphone era and turning the heat up on the competition. For the first time in a long while, I can expect more interesting gadgets worth lusting over, and for the first time in forever, I went from sceptic to believer. Oh, and I returned my Galaxy Fold in one piece.
Available at all telcos and Samsung Experience Stores. Find out more about the Galaxy Fold today