Whatever your choice of poison is, these bars are more than glad to shake, stir and muddle a drink just for you
Cocktails have come a long way from being the domain of luxury hotel bars and shed their ever so slight kitschiness. Today's highly specialised cocktail bars are helmed by deadly serious mixologists and 'bar chefs'. But more than just creating concoctions that will thrill the cocktail illuminati, these bars now offer bespoke cocktails as either an extra service on top of their usual menu or exclusively. We'll drink to that.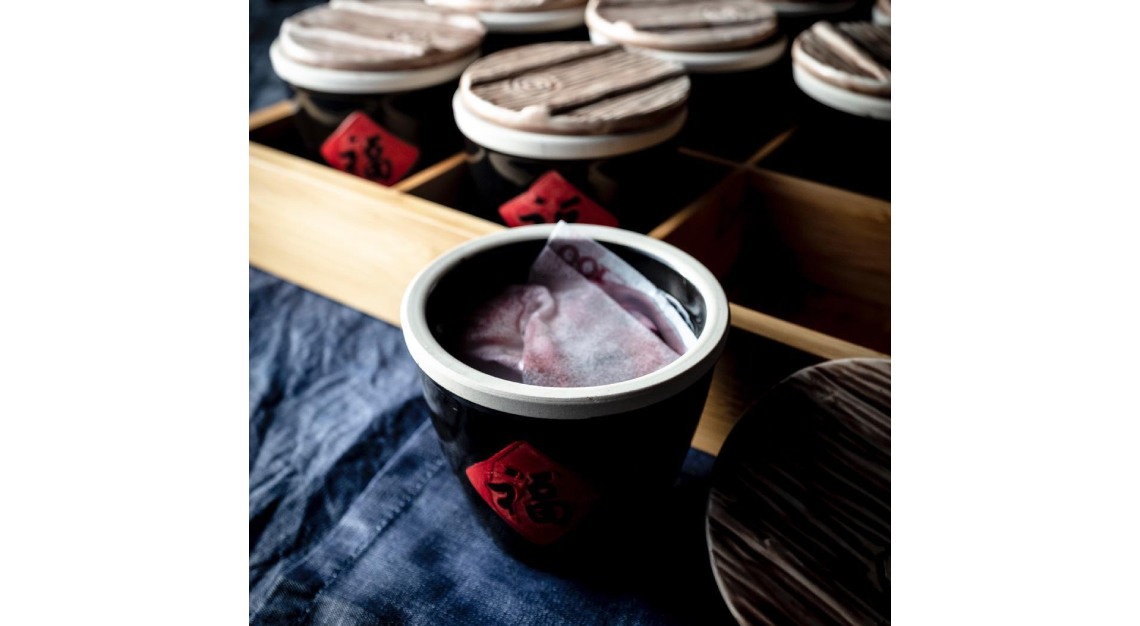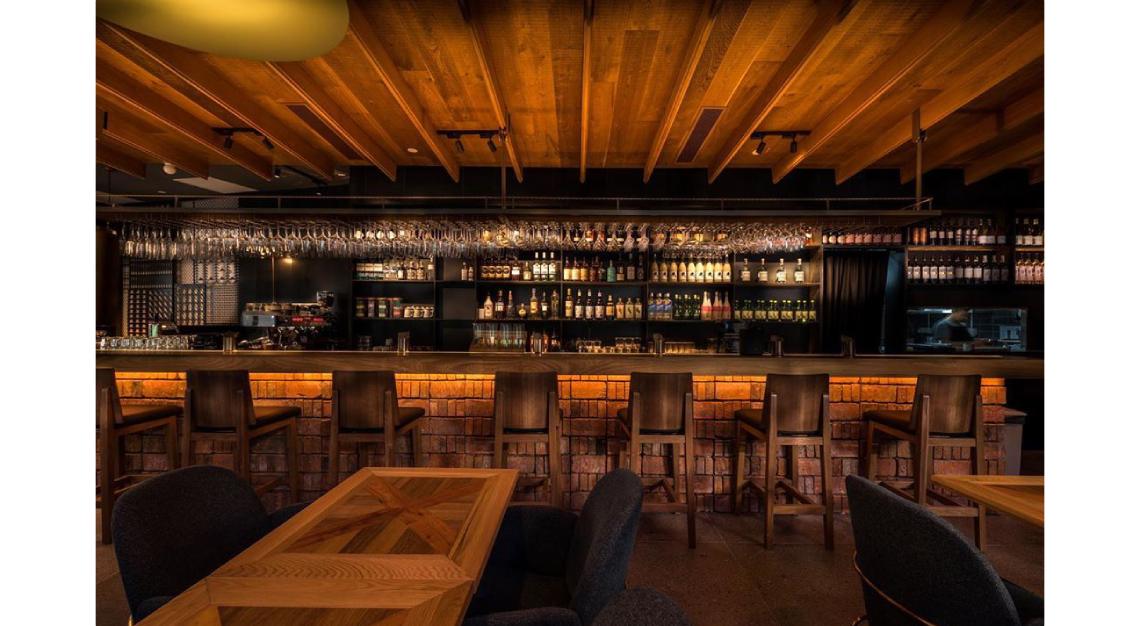 51 Soho
At its heart, 51 Soho is all about the communal spirit, which explains why its 51 Soho Specials cocktails come in nine or 12-cup groupings. It's all meant for sharing, though we dare say you could knock it all back yourself, if you wanted to.
The first thing you're warned about is that each cocktail is strong (accompanied by asterisks that indicate alcohol's strength), which is a no-brainer considering that 51 Soho special cocktail base is formed with strong doses of traditional Chinese rice, bamboo or plum wine. The good thing is it doesn't really hit you on the first sip, as the liquor is cleverly balanced out with ingredients like yuzu, passionfruit, vanilla and even chocolate.
The food menu at 51 Soho doesn't disappoint either, what with standouts like the USA pork belly grilled meat skewers, Soho Beef Burger and Sea Prawn Aglio Olio. If you're feeling a little extravagant, try the Boston Lobster Grains Risotto. 
51 Soho
#01-01
51 Telok Ayer Street
Singapore 048441
Tel: +65 9755 1058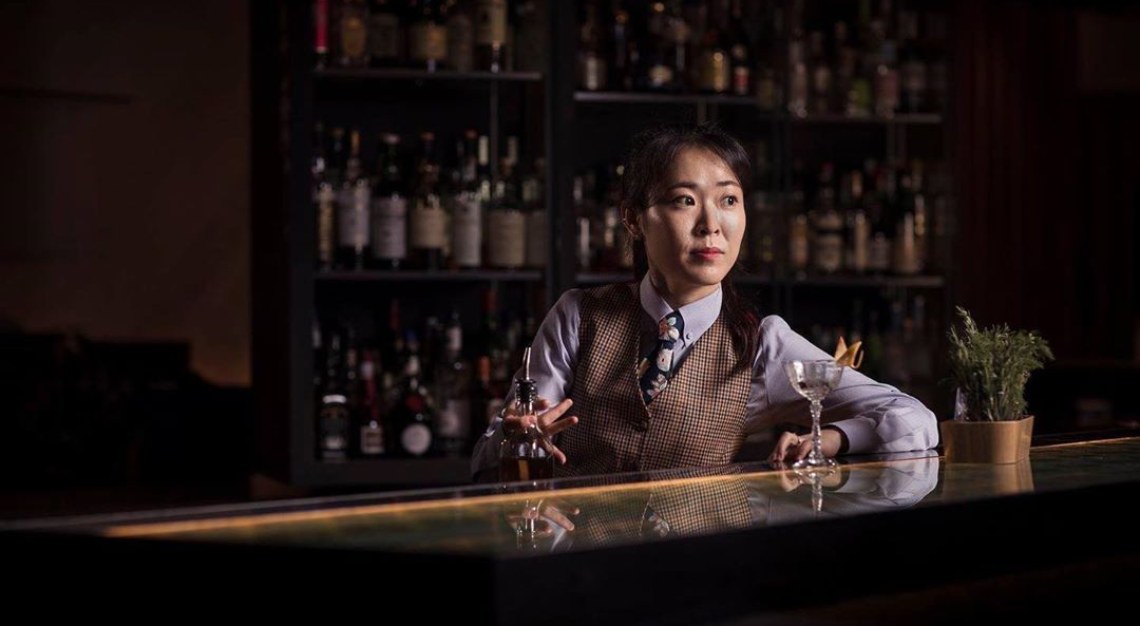 Anti:dote
From the first glimpse of the gargantuan 26,000-piece Borosilicate glass chandelier dominating the space, it is evident that Anti:dote is a hotel bar set to make a difference. The bar derives its name from the 'remedy' concept of mixology and its crafted cocktails are thoughtfully concocted from premium spirits, house-made bitters and liquors, fresh herbs, fruit and vegetables (some medicinal like cinchona and gentian) grown organically in the Fairmont's own edible roof garden. Head bartender, Bannie Kang, is an award-winning mixologist (she recently won Diageo World Class Bartender of the Year), so you're in good hands.
Anti:dote
Level 1
Fairmont Singapore
2 Stamford Road
Singapore 189560
Tel: +65 6431 5315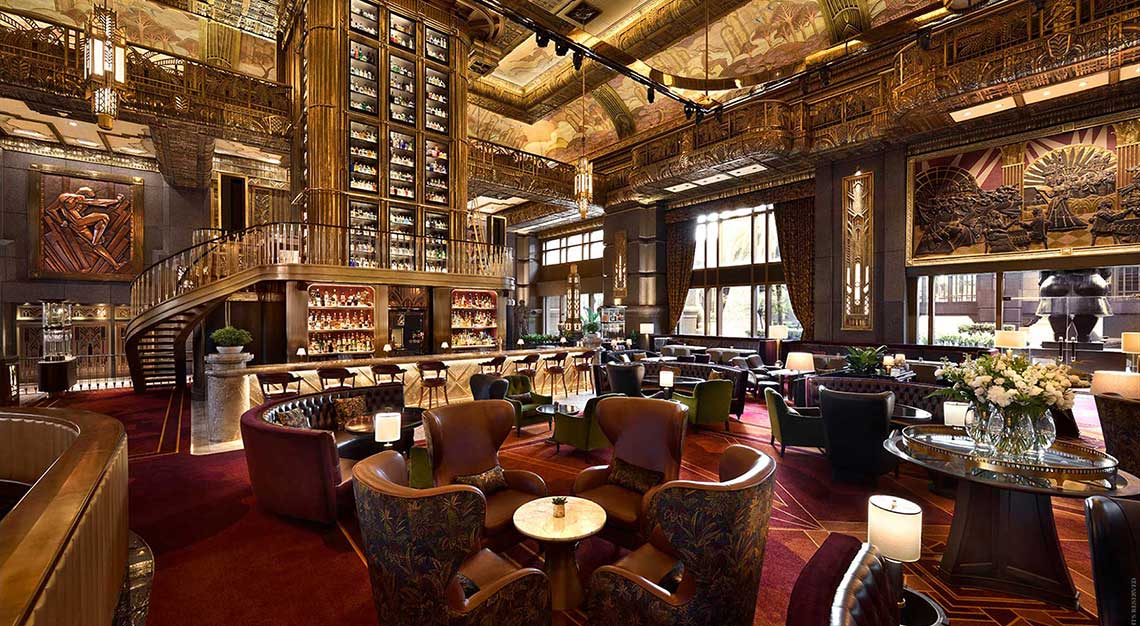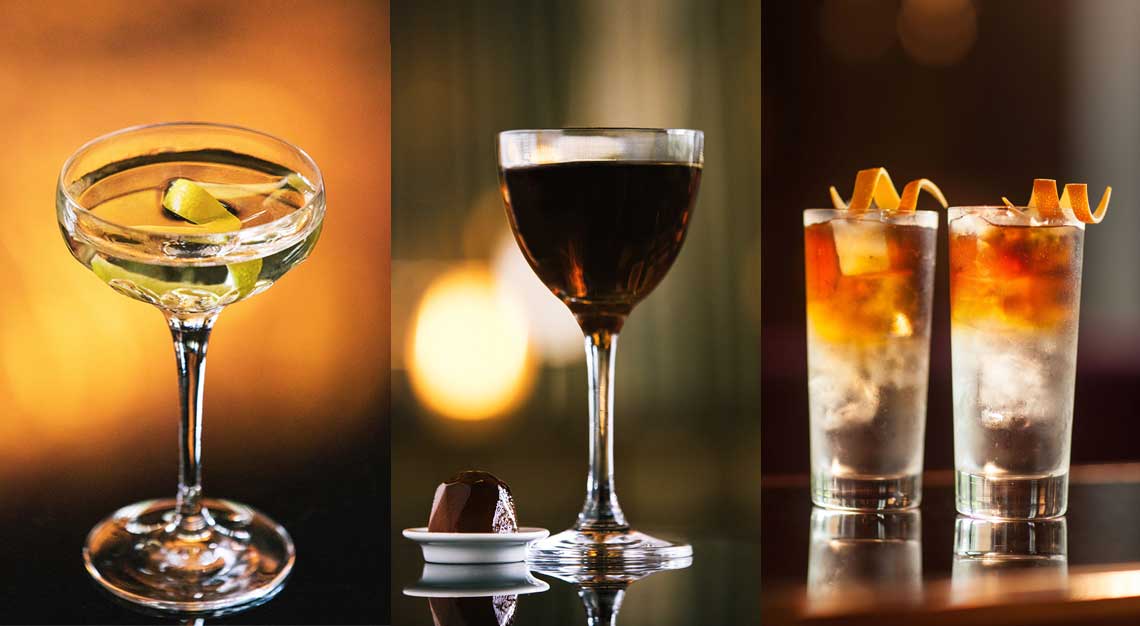 Atlas
If you like gin and the opulence of Art Deco, you'll like Atlas. Recently appointed number 8 at the World's 50 Best Bars awards, Atlas is where the world's largest gin collection resides; behind a three-story-tall gin tower of carved wooden columns. The lightly renovated space still plays to the building's Art-Deco style but now feels refreshed and looks fetching, like it fell out of a Lolita Lempicka painting. The head bartender, Jesse Vida, is on hand to help you wade through Atlas' new exciting cocktail menu and choose the perfect gin to go into your G&T or Martini. But if you're there in the day, the afternoon tea menu is worth ordering.
Atlas
Parkview Square
600 North Bridge Road
Singapore 188778
Tel: +65 6396 4466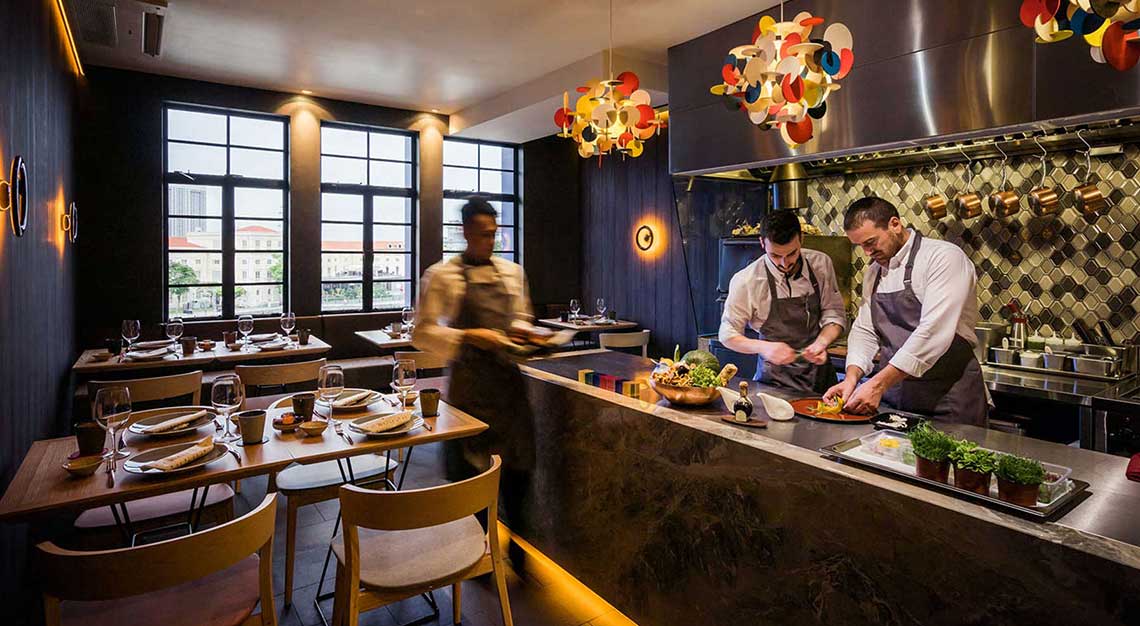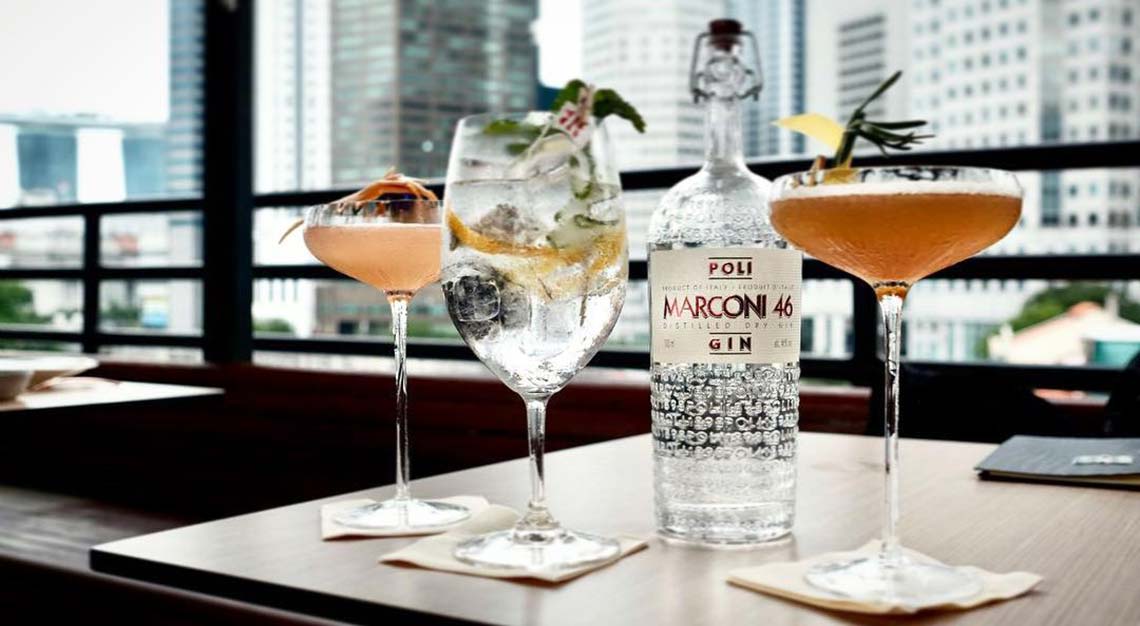 Braci
Blessed with a panoramic view of the Singapore River from its rooftop bar, Braci's kitchen has been getting rave reviews for its progressive Italian grill cuisine deliberately cooked and served in close proximity to diners. This familiarity with guests extends to the upstairs bar, where the bartender will craft your poison from a selection of modern classics and originals created with an alchemic combination of culinary and bartending techniques. Premium spirits and liqueurs are blended with top quality seasonal ingredients echoing the Italian gastronomic ethos of creating with simplicity and freshness – every cocktail is also prepared a la minute to ensure that the flavours are at their freshest and brightest with every sip. And if stars mean something to you, good news. The restaurant bar retained its one Michelin star this year.
Braci
#05-01 / #06-01
52 Boat Quay
Singapore 049841
Tel: +65 6866 1933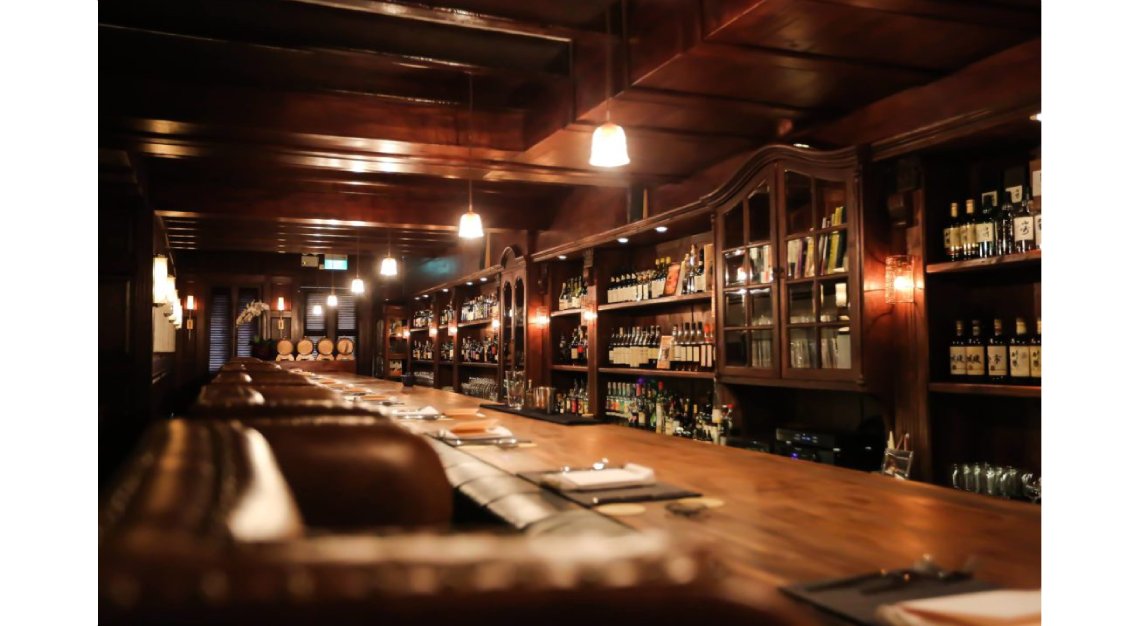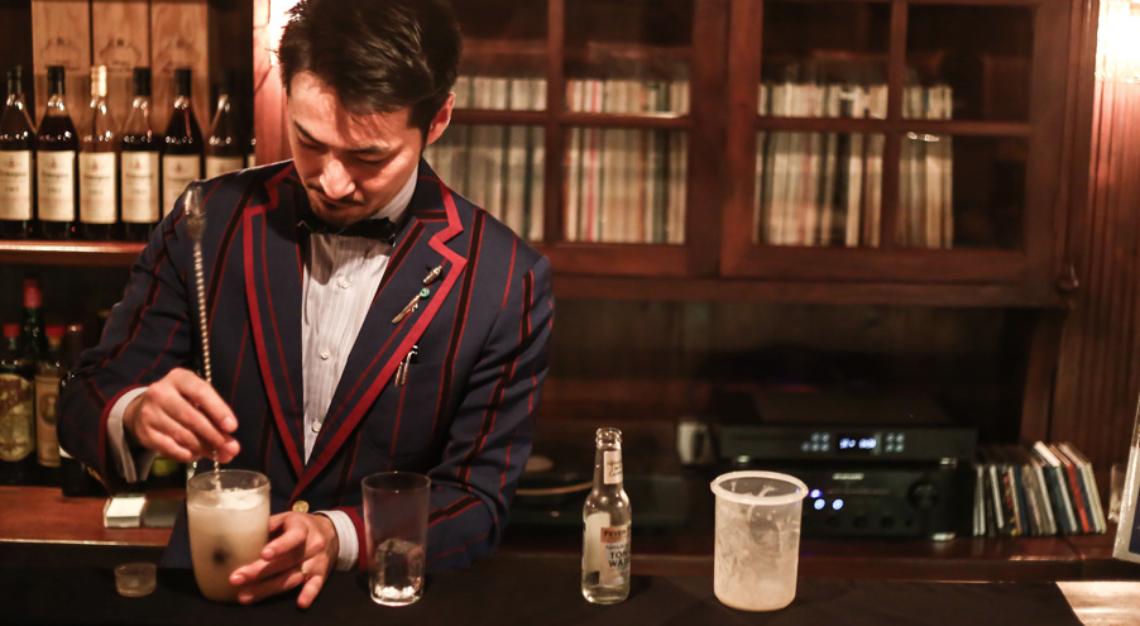 D.Bespoke
When only hand-carved ice made from the purest of water will do, it's time to have one of the luxe cocktails made by head bartender and owner at D.Bespoke, Daiki Kanetaka. Seating just 28 guests, this cosy Ginza-style bar ensures each client gets Kanetaka's full attention. Kanetaka's 16 years of experience in the highly strict Ginza bar system and stints in the whisky distilleries of Scotland ensure that you are in good hands. In fact, he will almost always insist on mixing your first drink, taking into account length, aroma, body and strength as well as taste when doing so.
D.Bespoke
2 Bukit Pasoh Rd
Singapore 089816
Tel: +65 8141 5741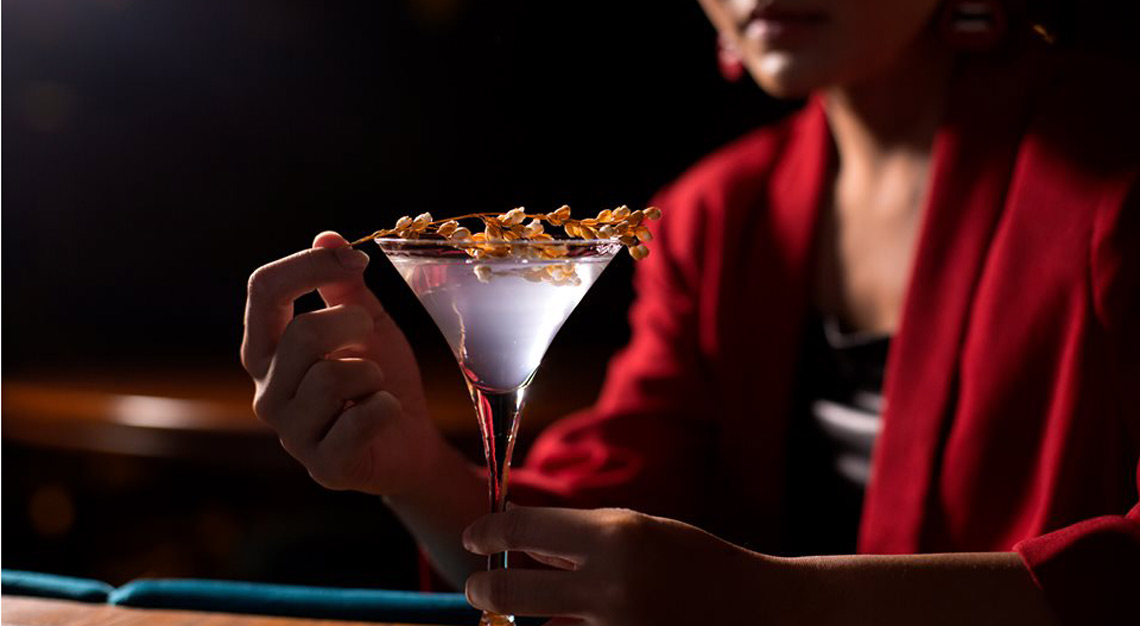 Jigger & Pony
Named after the double-coned measuring device that bartenders use, Jigger & Pony is all about paying homage to the 19th century, when cocktail recipes were listed as 'Jiggers' and 'Ponies'. With an immersive atmosphere, welcoming service and classic drinks, Jigger & Pony is the place to be for a laid-back aperitif. With its brand new revamped menu that features 27 cocktails, you can quaff wholeheartedly between different cocktail choices of classics, signatures and martinis. Clinching the 29th spot at The World's Best Bars 2019 awards and finishing top ten at Asia's 50 Best Bars 2019, Jigger & Pony is a sure thing for a great night out. One of our favourite drinks include the Rice Martini, where gin, dry vermouth, rice vinegar and rice-cooked vodka come together.
Jigger & Pony
165 Tanjong Pagar Road
Singapore 088539
Tel: +65 96211074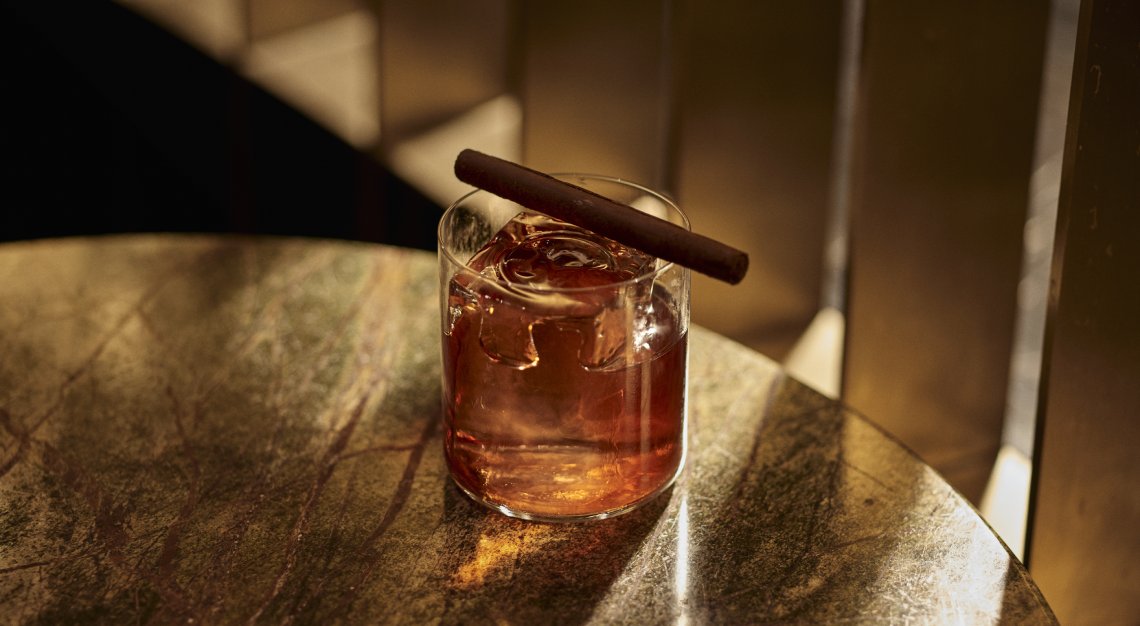 Manhattan
Eleventh on the World's 50 Best Bars list, Manhattan at Regent Singapore wholeheartedly embraces its 19th century speakeasy inspiration from the decor to the drinks. It offers a seductive Great Gatsby-eque version of that era complete with Chesterfield sofas, herringbone floors and velvet armchairs and drapes. Moreover, its vast drinks menu is a tour of the namesake neighbourhood, with each drink expertly mixed with barrel-aged spirits from the bar's very own rickhouse (located at the rear) and topped with hand-carved ice.
Now led by David Nguyen-Luu, a buff Vietnamese-Australian who previously managed The Barber Shop in Sydney, a new collection of drinks has been launched. Paying homage to the rise of the global cocktail renaissance, you'll see each libation reflect the entertainment scene of New York. Bada Bing Bada Boom, for one, pays tribute to The Sopranos with a delicate mix of Glenlivet 12 Years, Ruffino Chianti red wine (Tony Soprano's favourite), spice syrup and cherry tobacco bitters. It is then topped with a chocolate cigar, just because.
Manhattan Bar
Level 2
Regent Singapore
21 Cuscaden Road
Singapore 249720
Tel: +65 6725 3377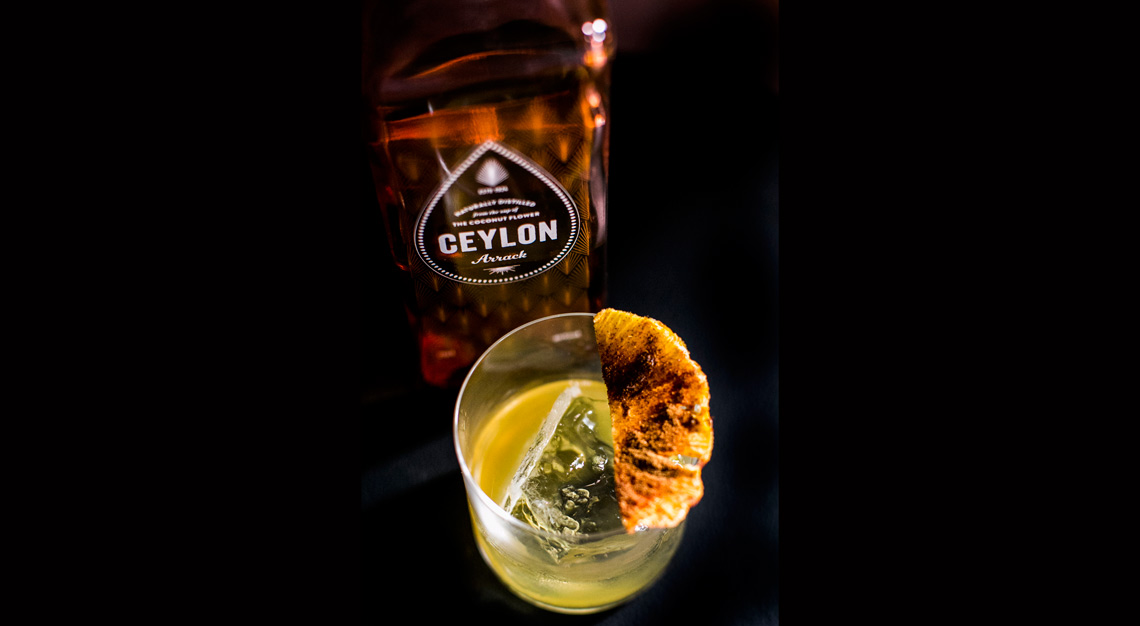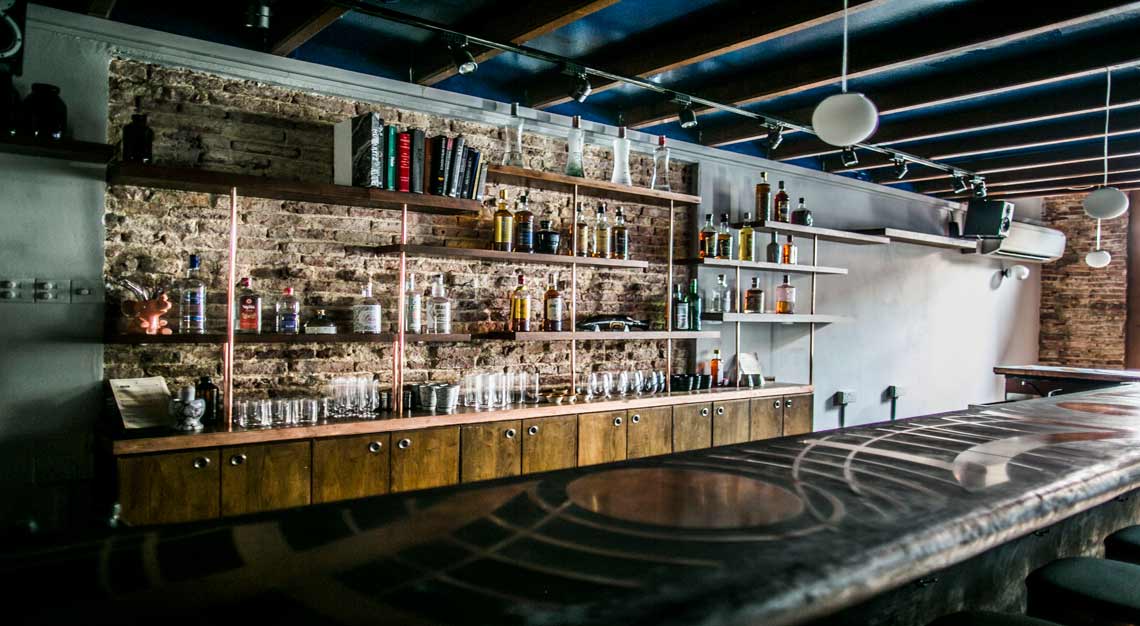 Native
One of the world's best bars (12th, to be exact), Native takes inspiration from all around us and forages for authentic ingredients locally. Sustainability is the name of the game at Native. Founded by Vijay Mudaliar, Native is committed to using local and regional produce and supporting local and regional craftsmen. The cocktail menu here is unique as well, utilising unorthodox ingredients such as ants, pulverised grasshoppers and obscure spirits. If the thought of having insects in your drink bugs you, their Pineapple Arrack should get your night going.
Native
52A Amoy Street
Singapore 069878
Tel: +65 8869 6520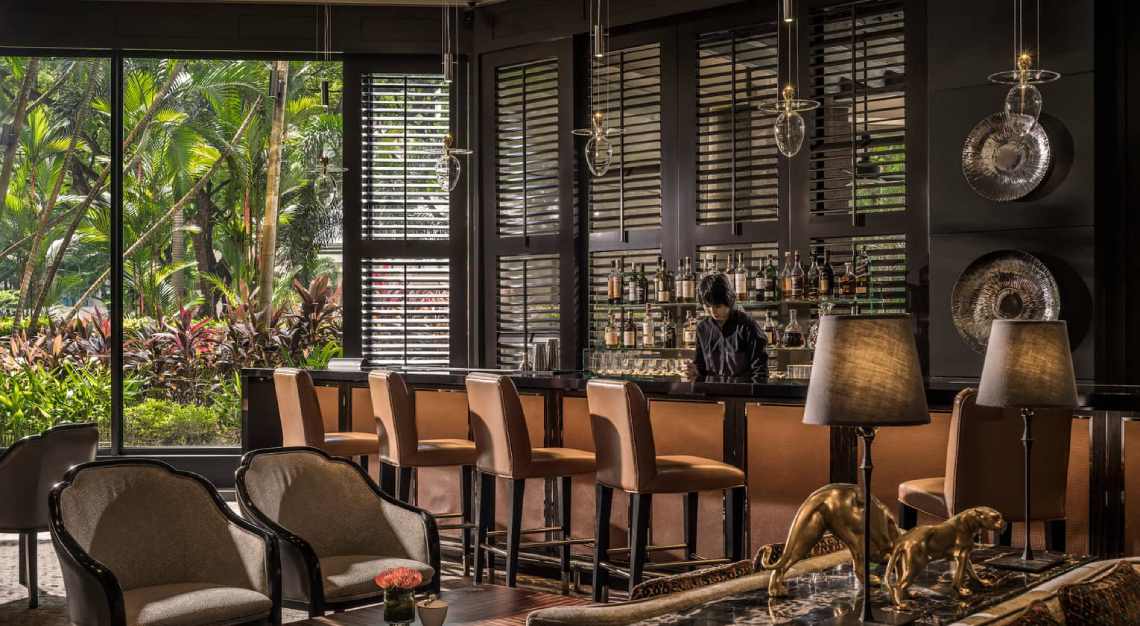 One-Ninety Bar
There is absolutely no shame in day drinking and there's no more pleasant a venue to do it than at the One-Ninety Bar by Four Seasons, a day-to-night bar destination with an alfresco terrace set among the hotel's lush tropical gardens. Run by bar manager Salvatore Adaldo, signature cocktails include the Blue Hour Sour, created with a homegrown blue pea flower extract. It is best enjoyed during Blue Hour (5.30pm to 7.30pm) when a spread of Mediterranean snacks, cold cuts and cheeses are complimentary with any drink order, be it a cocktail, mocktail or one of the 100 wines available.
One-Ninety Bar
Four Seasons Hotel Singapore
190 Orchard Boulevard
Singapore 248646
Tel: +65 6831 7250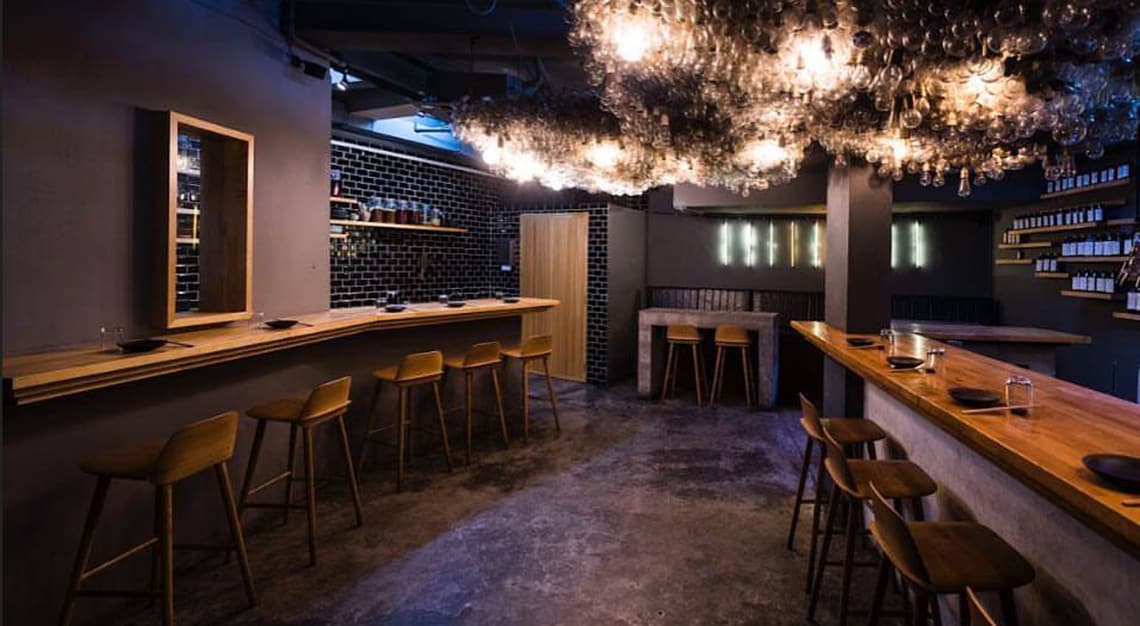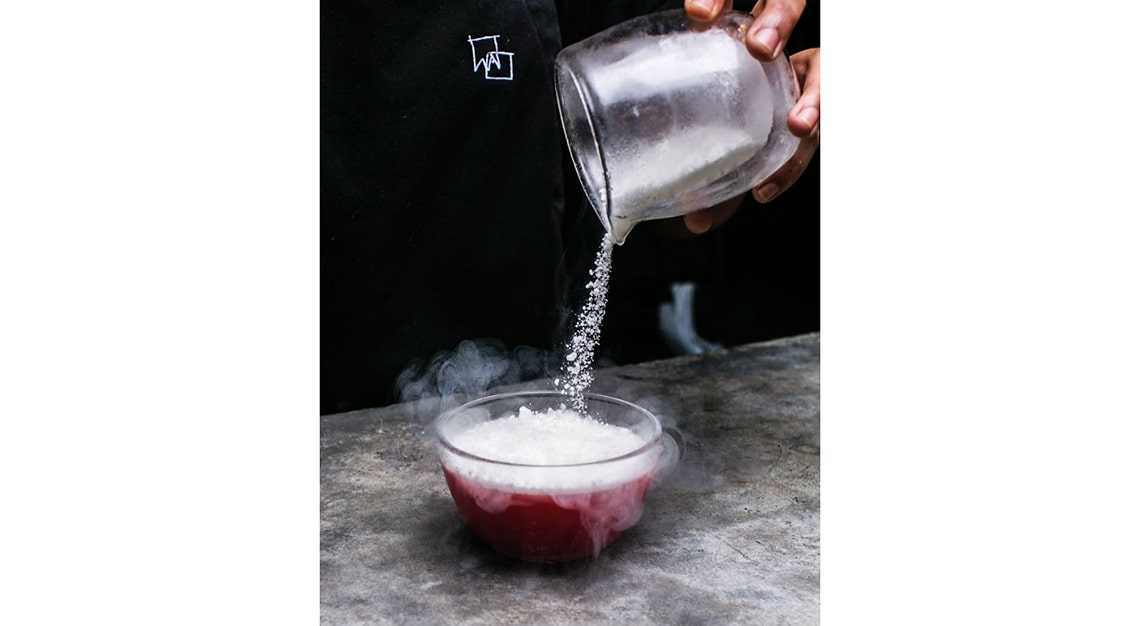 Operation Dagger
Not only is this a favourite among cocktail lovers in Singapore, the bar was also a hit at the World's 50 Best Bars and Asia's 50 Best Bars awards, clinching the 30th and 22nd spots respectively. Tucked beneath the grounds of Ann Siang Hill, enter the bar and you'll be greeted by an industrial installation of light bulbs and wafting scents of burning herbs. The bartenders are also friendly and more than eager to explain the list of cocktails to you. Everything is culinary-centric, and undergoes constant experimentation. Start with the Hot & Cold – it's shaken with pineapple- and lavender-infused tequila, fresh pineapple and lime, and topped with warm white chocolate and coconut foam.
Operation Dagger
#B1-01
7 Ann Siang Hill
Singapore 069791
Tel: +65 6438 4057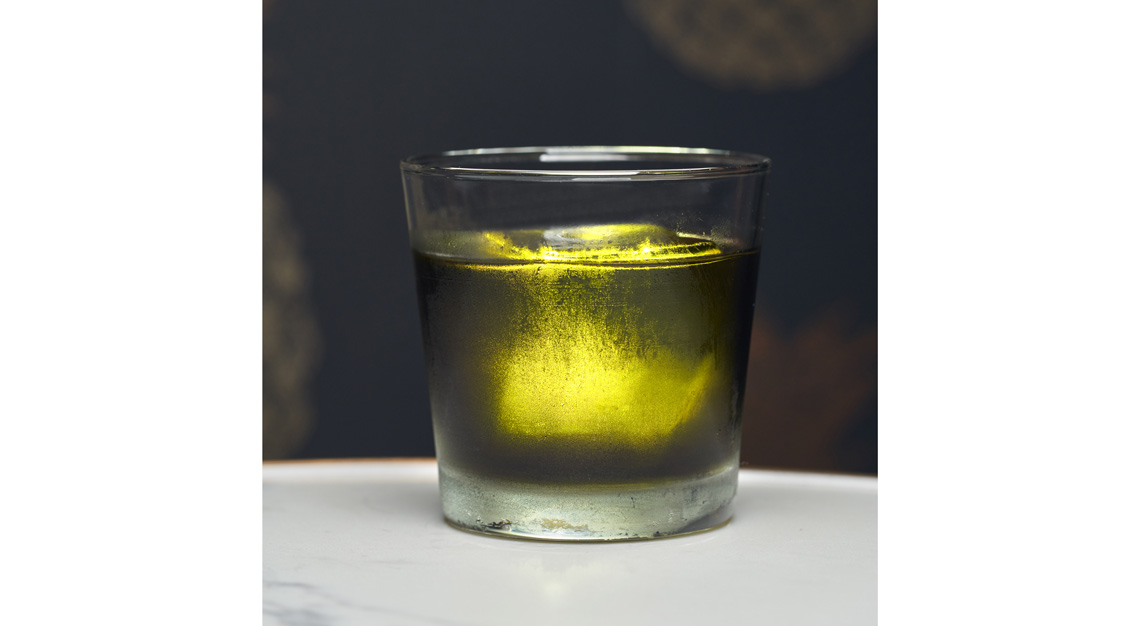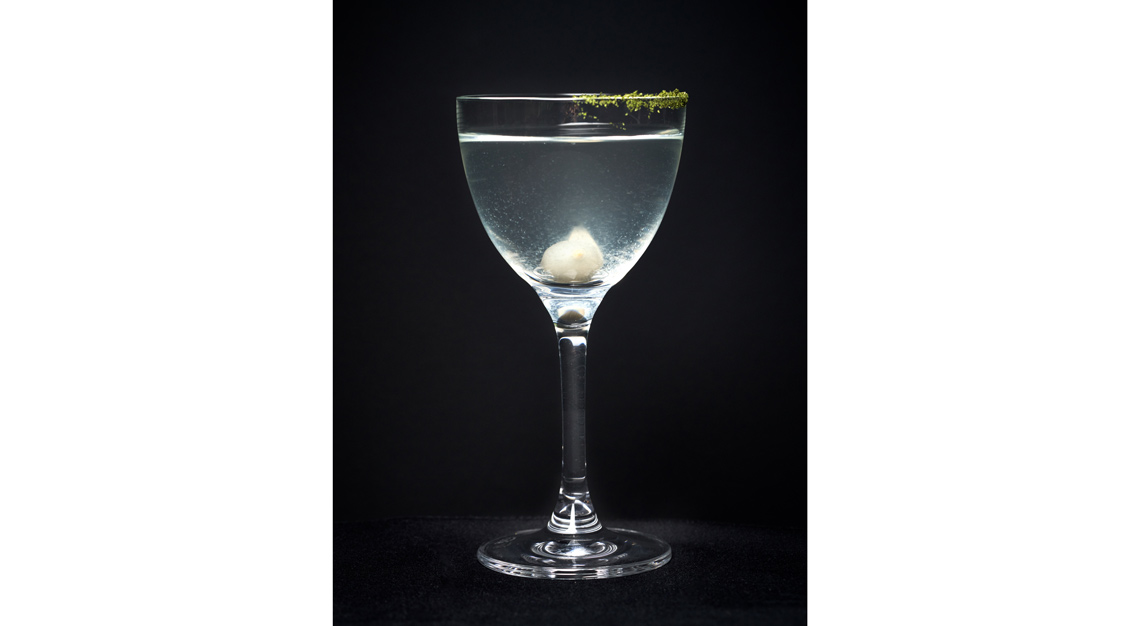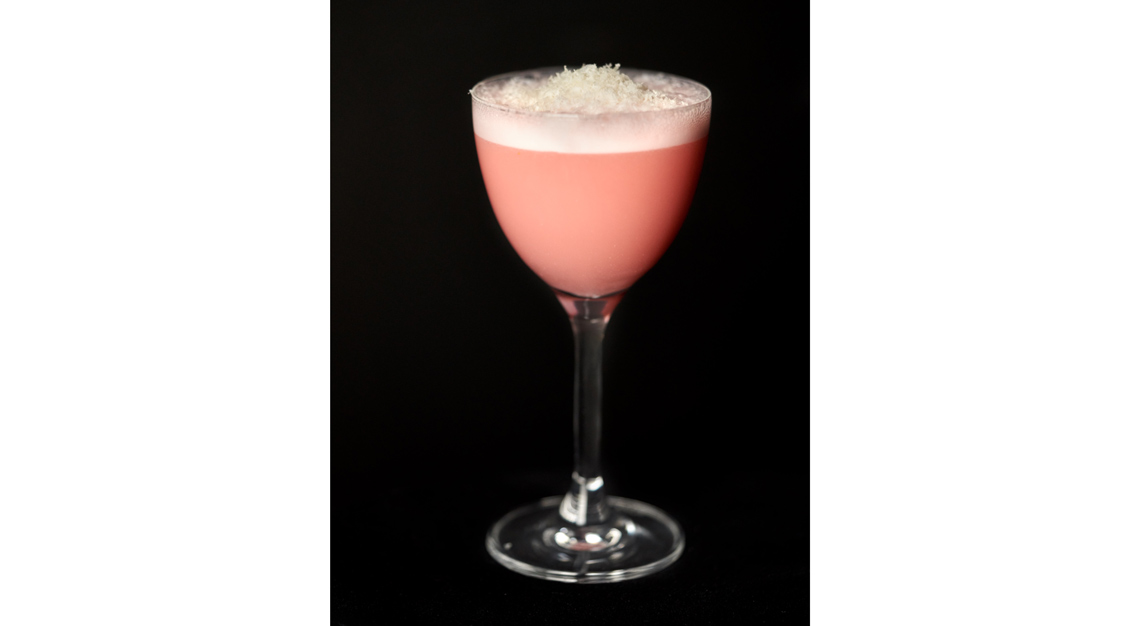 The Old Man Singapore
Inspired by a literature classic, Ernest Hemingway's Old Man and the Sea, The Old Man initially incepted in Hong Kong and recently launched in Singapore. Just launched in May, this Hemingway-themed bar has already stemmed itself as one of the top bars in Singapore by clinching the 38th place at The World's 50 Best Bars 2019 awards. It also won New Bar of the Year at the Bar Awards 2019.
The cocktails menu comprises of nine libations named after Hemingway's classic novels and short stories. Each cocktail is a reflection of Hemingway's best work, adding a distinct Asian touch, making these cocktails wonderfully unique. With techniques such as fat-washing, sous-vide and rotary evaporation used, these cocktails are technically complex but easy to drink.
The Old Man Singapore
55 Keong Saik Rd
#01-04
Singapore 089158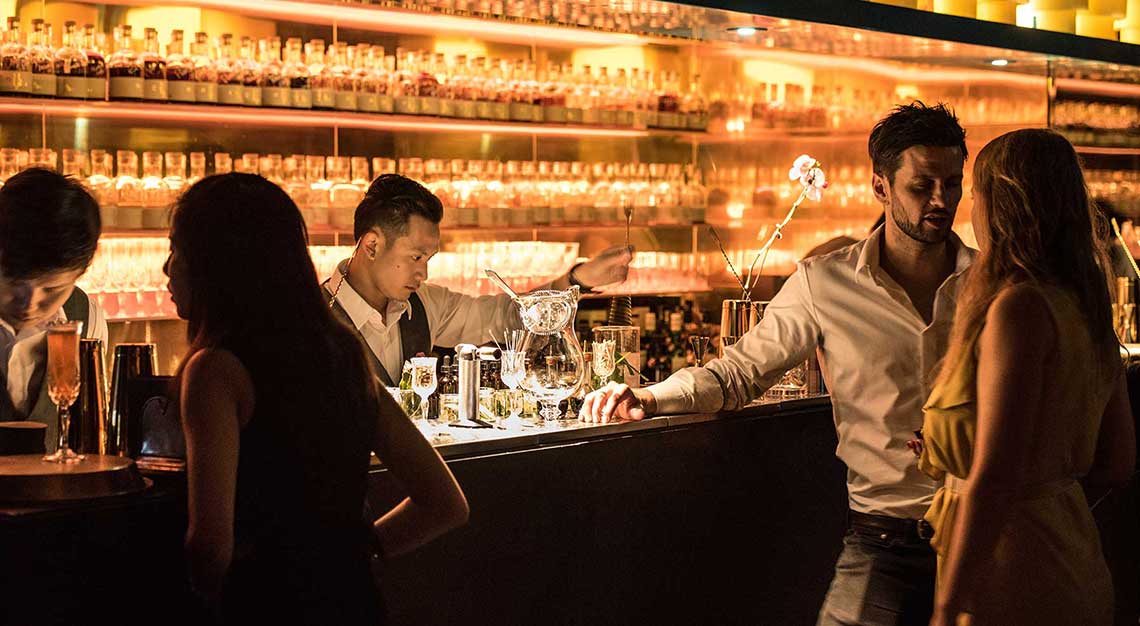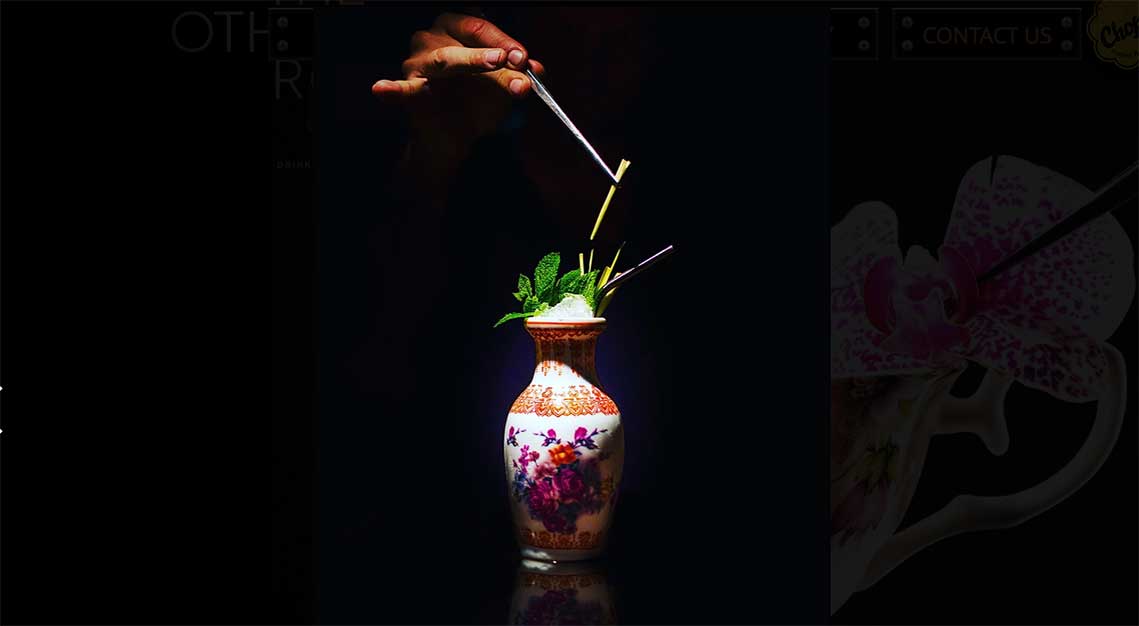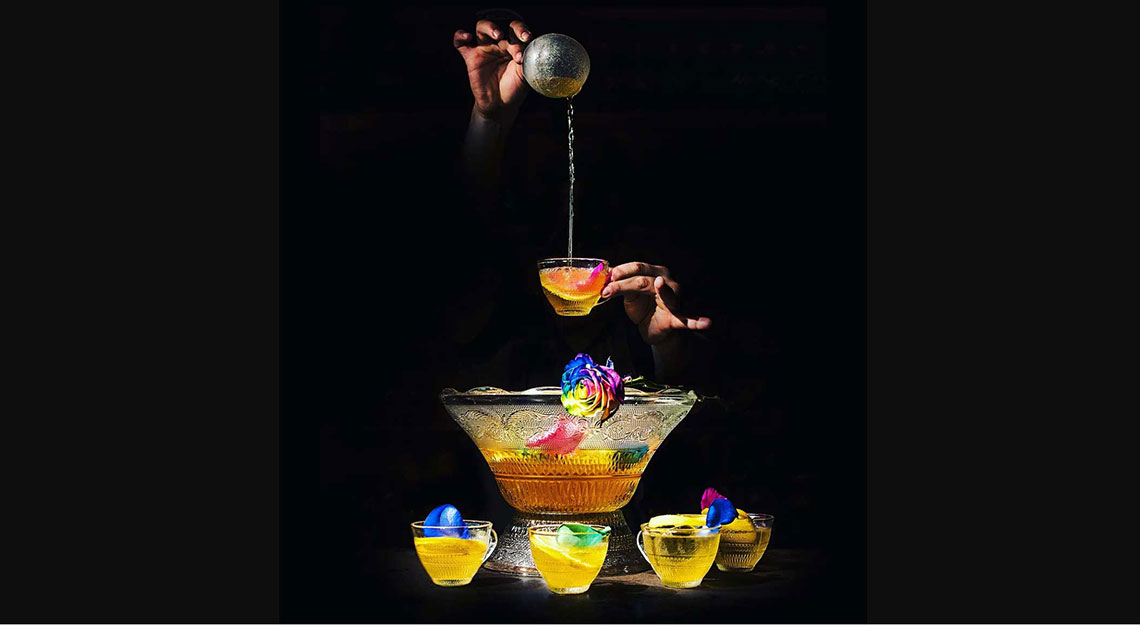 The Other Room
Prohibition-era inspired in decor, cocktails and spirit, The Other Room at Marriott Tang Plaza harkens back to the free-wheeling 1920s when drinks were strong and men made their own moonshine. Multi award-winning master bartender Dario Knox's dominion lies in this intimate drinking house behind the velvet curtain and he personally ages and casks each liquor – rum, whisky, moonshine and more – himself. And for your reading pleasure, each drink in the extensive menu will be accompanied by its history, ingredients, strength and flavour profile.
The Other Room
#01-05
Singapore Marriott Tang Plaza Hotel
320 Orchard Road
Singapore 238865
Tel: +65 8300 6085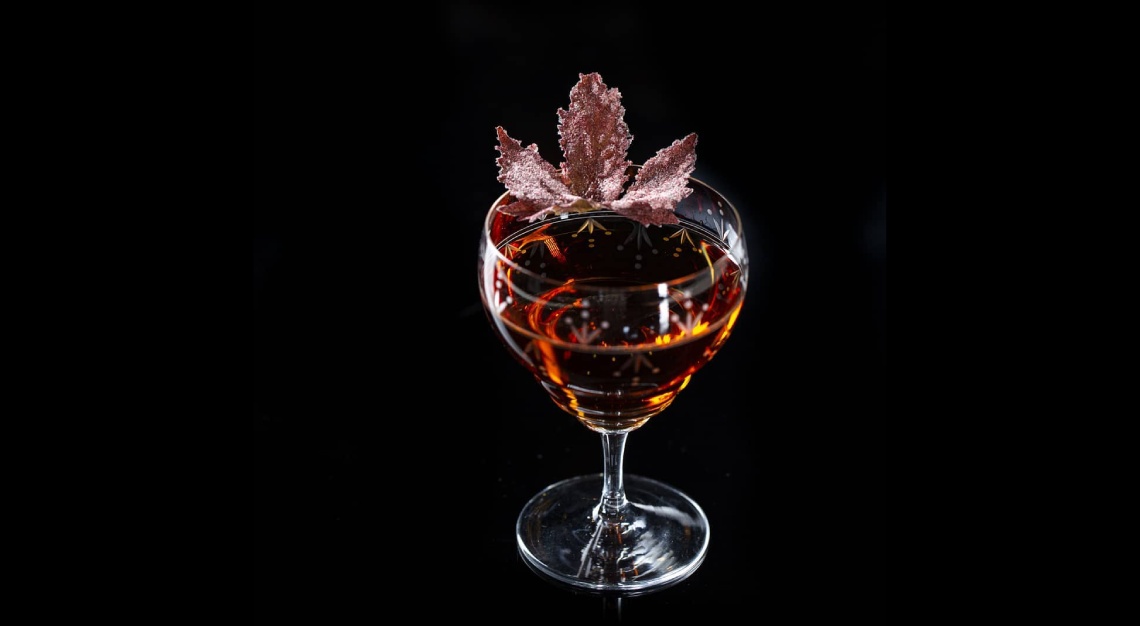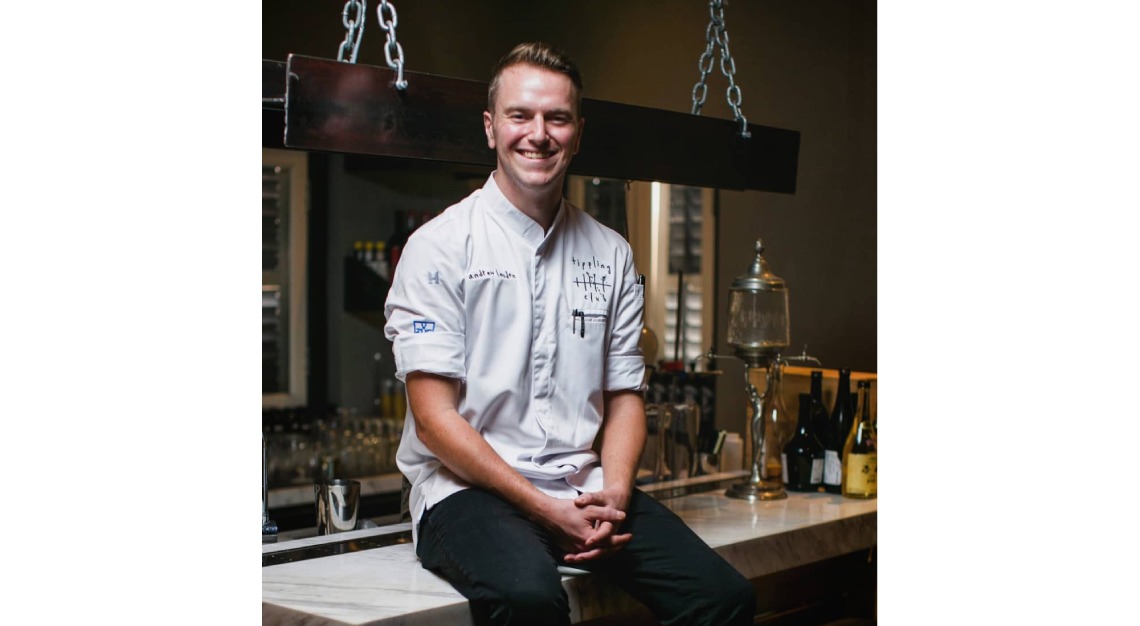 Tippling Club
One of the pioneers of the modernist cocktail scene and helmed by chef Ryan Clift, Tippling Club is an established name in the fine dining scene for having a deft way with the unexpected. At this actively experimental venue, head bartender Andrew Loudon devised an equally unusual method of ordering drinks to accompany Clift's cutting edge menu. The Sensorium menu comprises individual droppers, each listing out a drink's name and ingredients, and spritzed with a distinctive scent specially created by International Flavors and Fragrances, Inc. While this may seem gimmicky, considering that 80 per cent of the flavours we taste actually come from our sense of smell, this concept is a rather clever way to highlight the many flavours and elements that go into the sophisticated cocktails by Loudon.
Tippling Club
38 Tanjong Pagar Road
Singapore 088461
Tel: +65 6475 2217