The team at Robb Report has been drinking on your behalf, only to find you the best bars in Singapore. Here's a guide to some of our favourite places to enjoy a cocktail or two (or more)
Mixology Salon Singapore
Tucked inside a quiet corner of InterContinental Robertson Quay, Mixology Salon is overseen by the founder's protégé, Kaoru Takii…
Read the full review here.
Mixology Salon Singapore
1 Nanson Rd,
InterContinental Robertson Quay,
02-07B
Singapore 238909
Tel: +65 8399 0679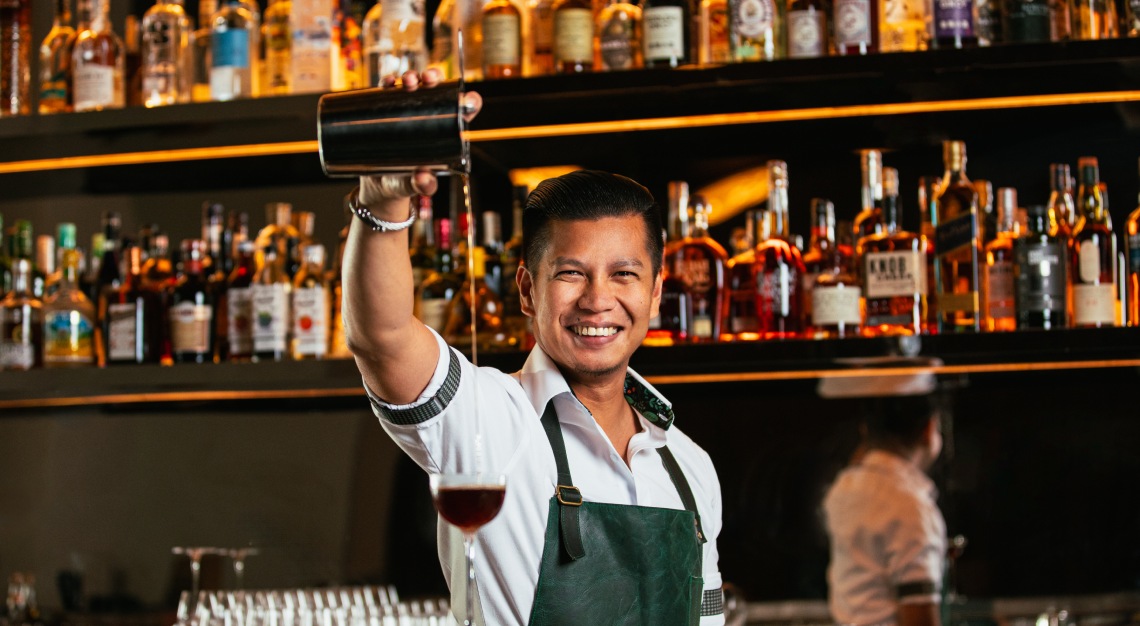 Jungle Ballroom
Open till late at the Mondrian Singapore Duxton, Jungle Ballroom is a watering hole where you can carouse till 2am…
Read the full review here.
Jungle Ballroom
16A Duxton Hill,
03-03,
Singapore 089970
Tel: +65 

6019 6005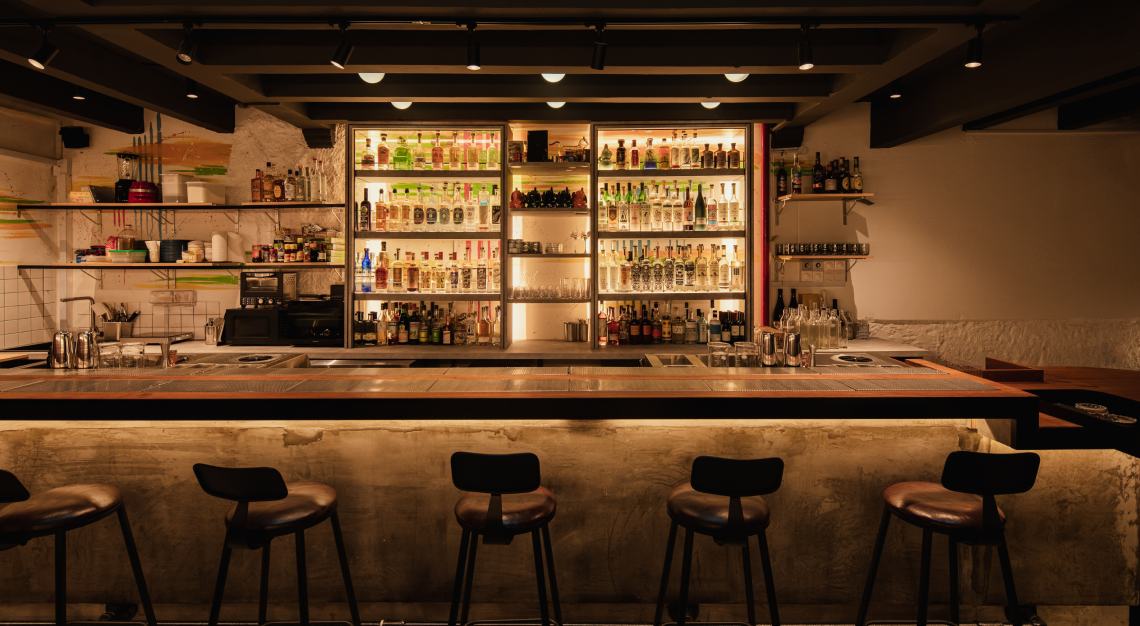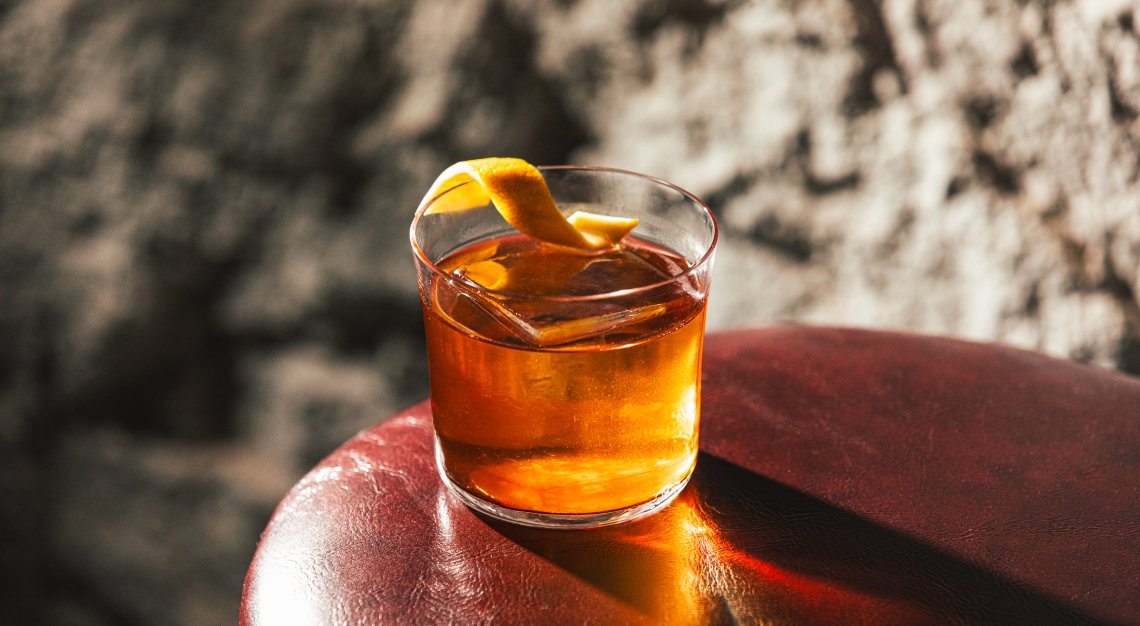 Cat Bite Club
Cats are a mixed bag of things; sometimes silly, sometimes sneaky, and a lot of times, mischievous and unpredictable. That's basically what you will get at the Cat Bite Club, a new speakeasy in town…
Read the full review here.
Cat Bite Club
75 Duxton Rd,
Singapore 089534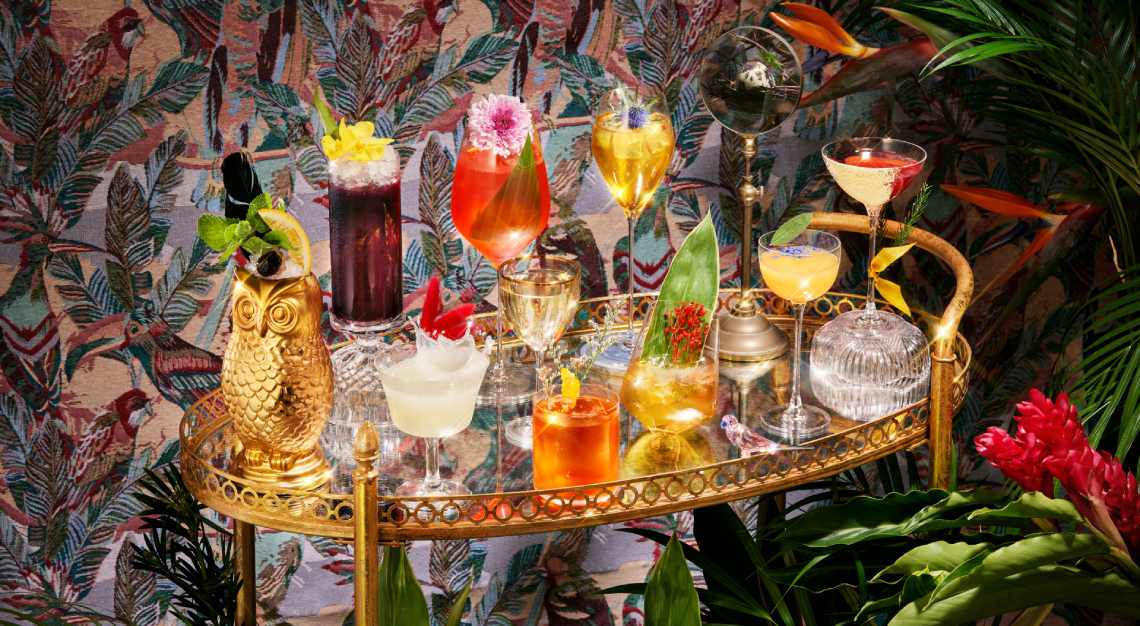 Plume
Pan Pacific Singapore's new cocktail bar, Plume, is poised to take flight with its slew of drinks inspired by local birds…
Read the full review here.
Plume
7 Raffles Boulevard,
Marina Square
Singapore 039595
Tel: +65 9459 7165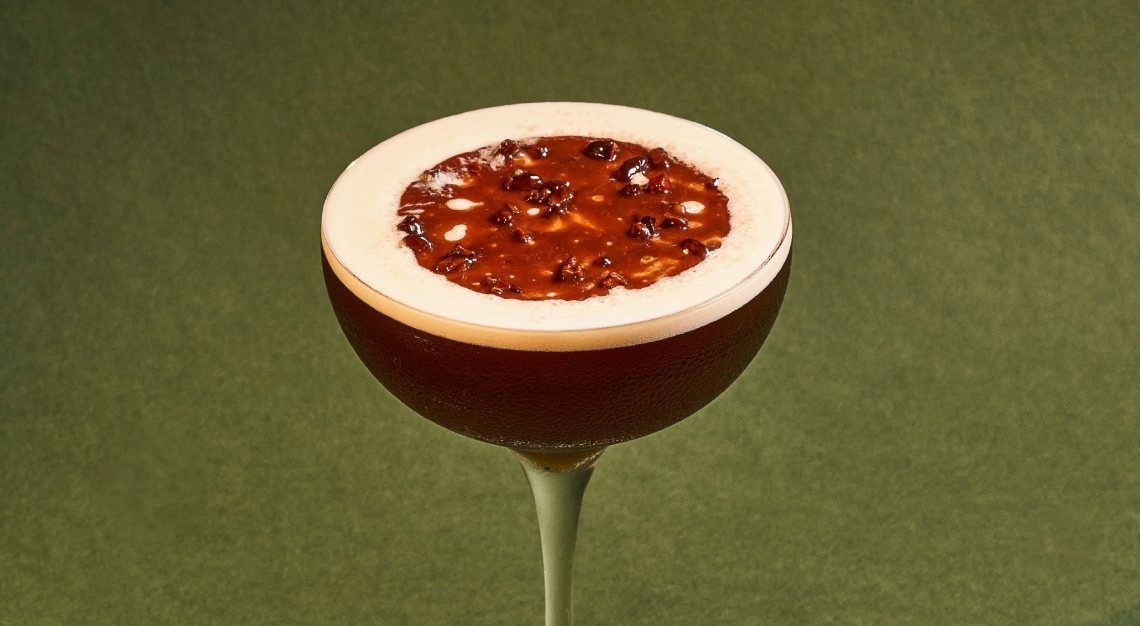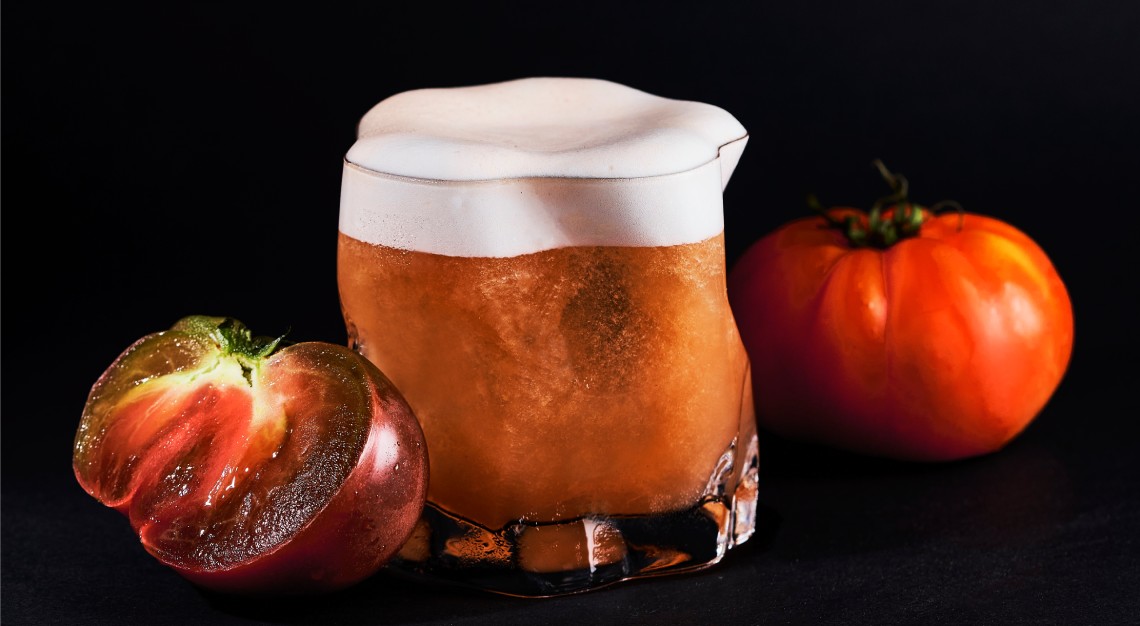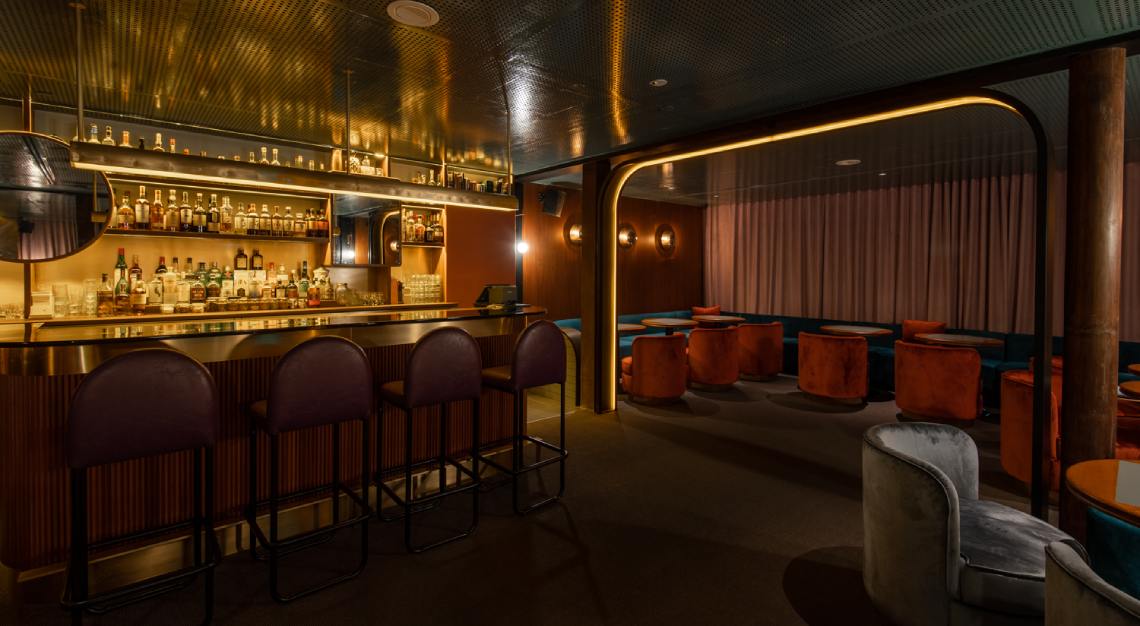 Jigger & Pony
Jigger & Pony is no stranger to Singapore's cocktail scene. It's been 11 years and counting, and the cocktail bar has come a long way since its beginnings on Amoy Street. Feeling much at home at the Amara Hotel, Jigger & Pony is easily one of our favourite date night spots in the city…
Read the full review here.
Jigger & Pony
165 Tanjong Pagar Road
Singapore 088539
Tel: +65 96211074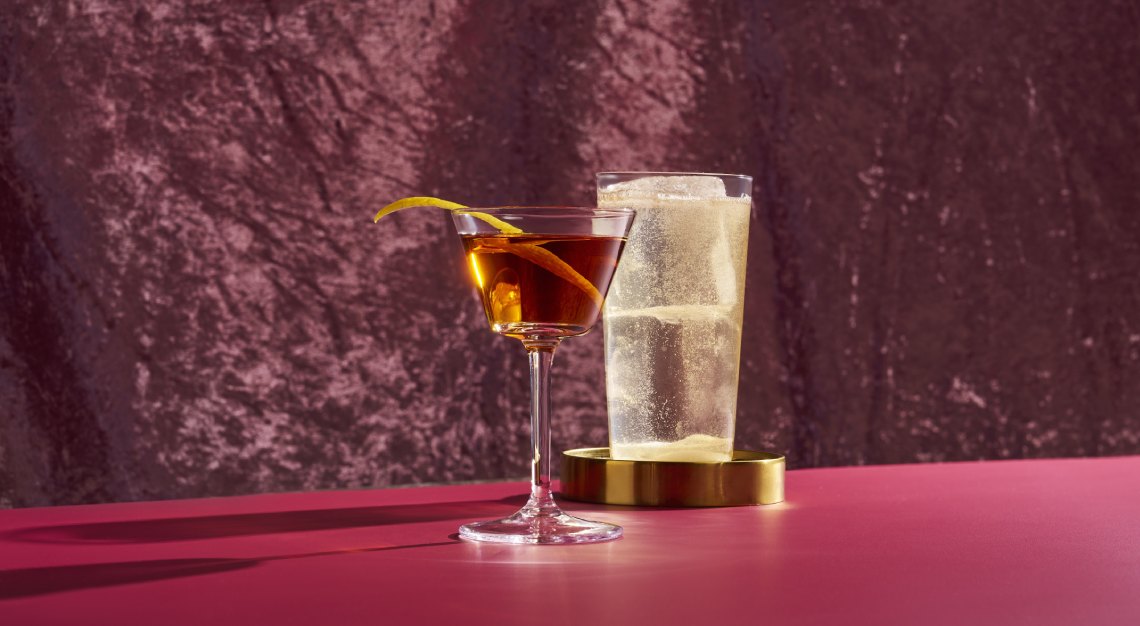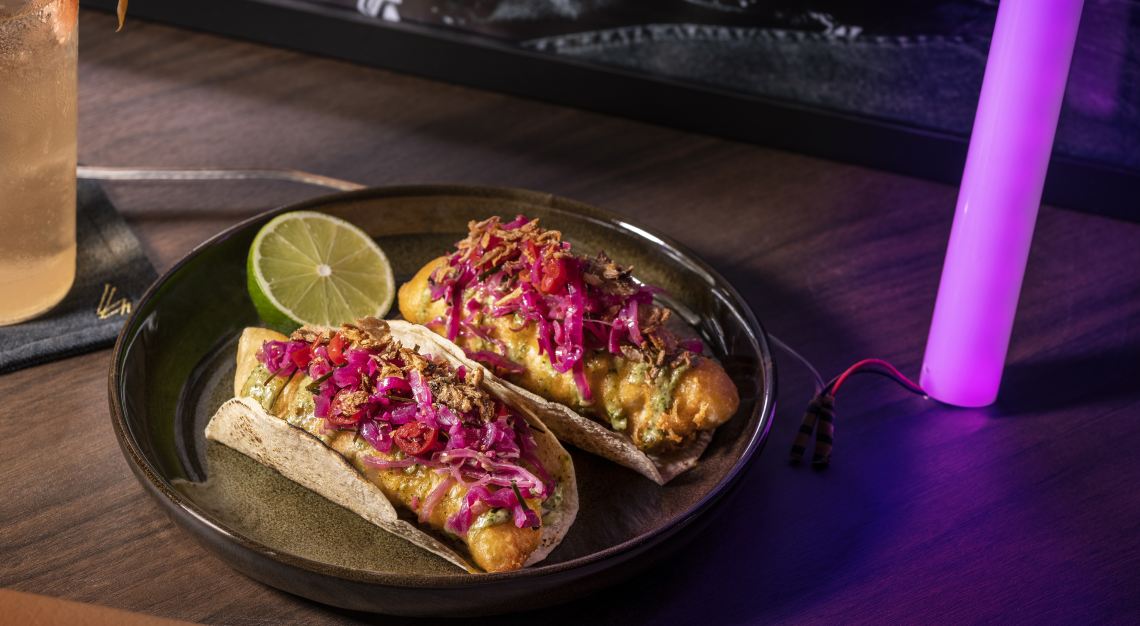 Stay Gold Flamingo
Cafe by day, cocktail bar by night, Stay Gold Flamingo on Amoy Street promises comfort food and solid cocktails, making it one of our favourite all-day date spots around. Swing by during Golden Hour (5pm to 7pm) for well-priced cocktails and bites, or stay on and work yourself through the new Alter Ego menu of classics and "classics gone wild". You get the picture. Perfect Sazerac, a Cognac- and rye-based tipple that introduces absinthe delicately, is just as delicious on the other side as Intro to Absinthe, its alter ego that packs a good punch with the green fairy, sparkling coconut and earl grey. Pad the stomach with the Sambal Matah Fish Taco, a crowd favourite, or go easy on the stomach with some Mushroom Tacos.
Stay Gold Flamingo
69 Amoy Street,
Singapore 069888
Tel: +65 8876 7364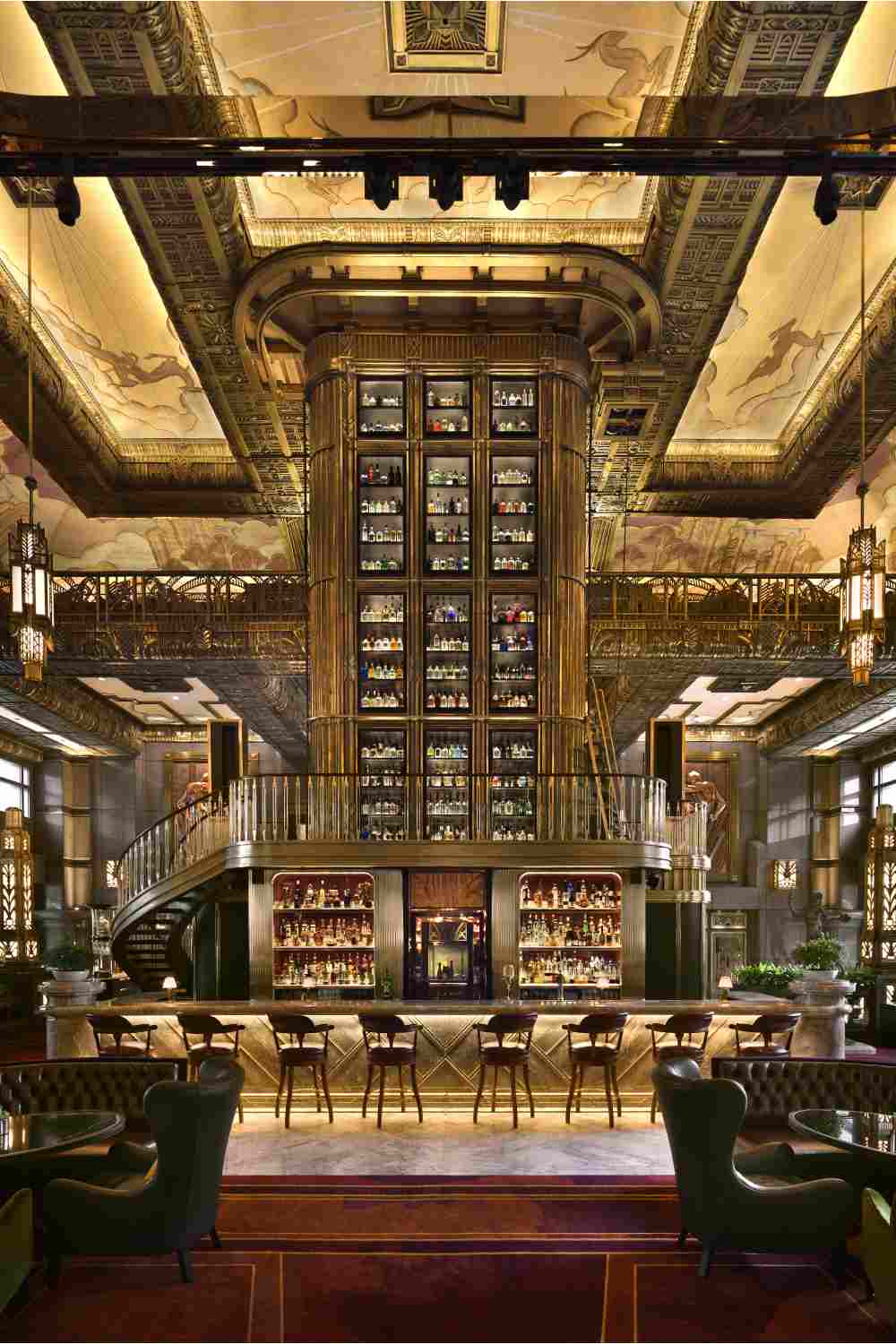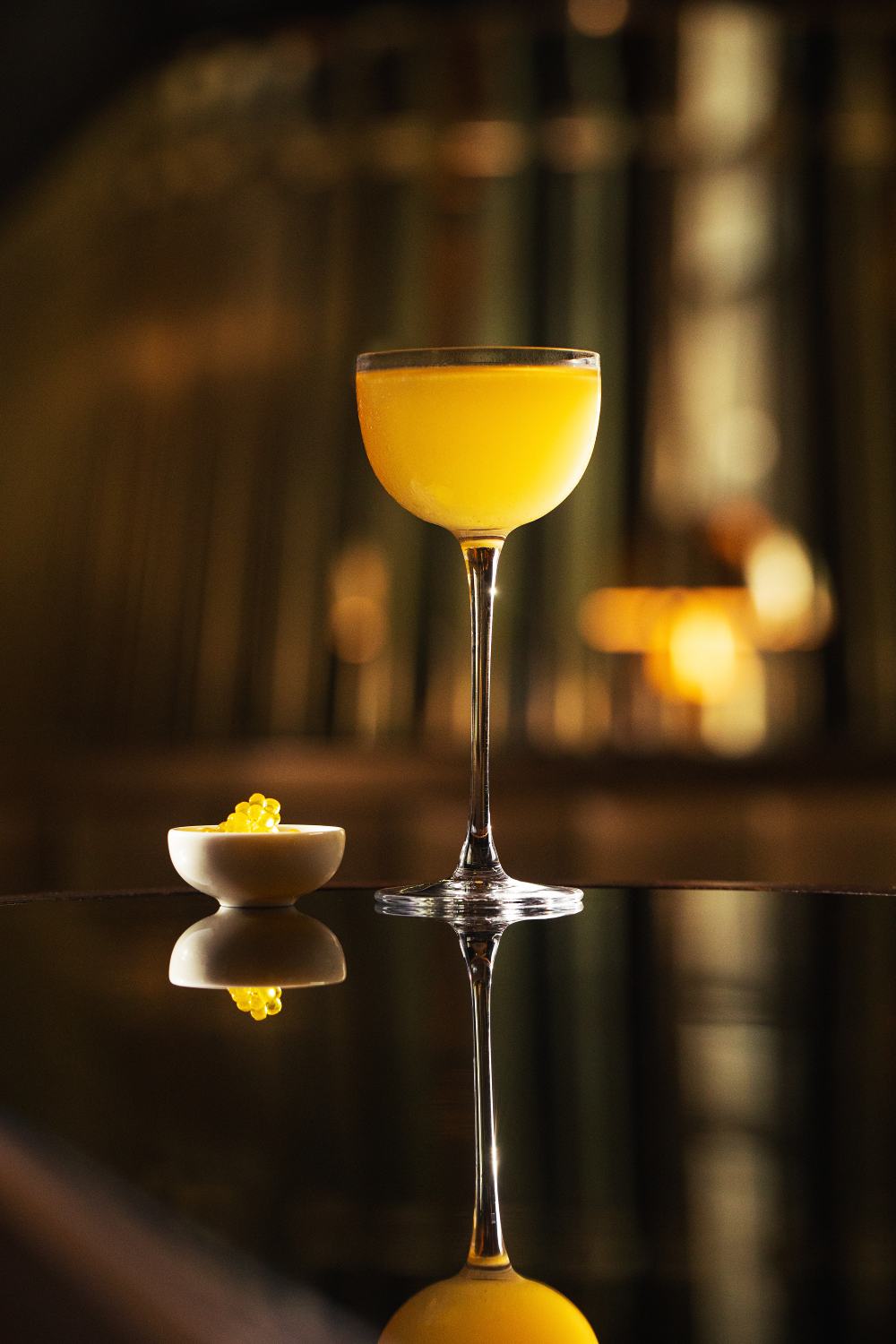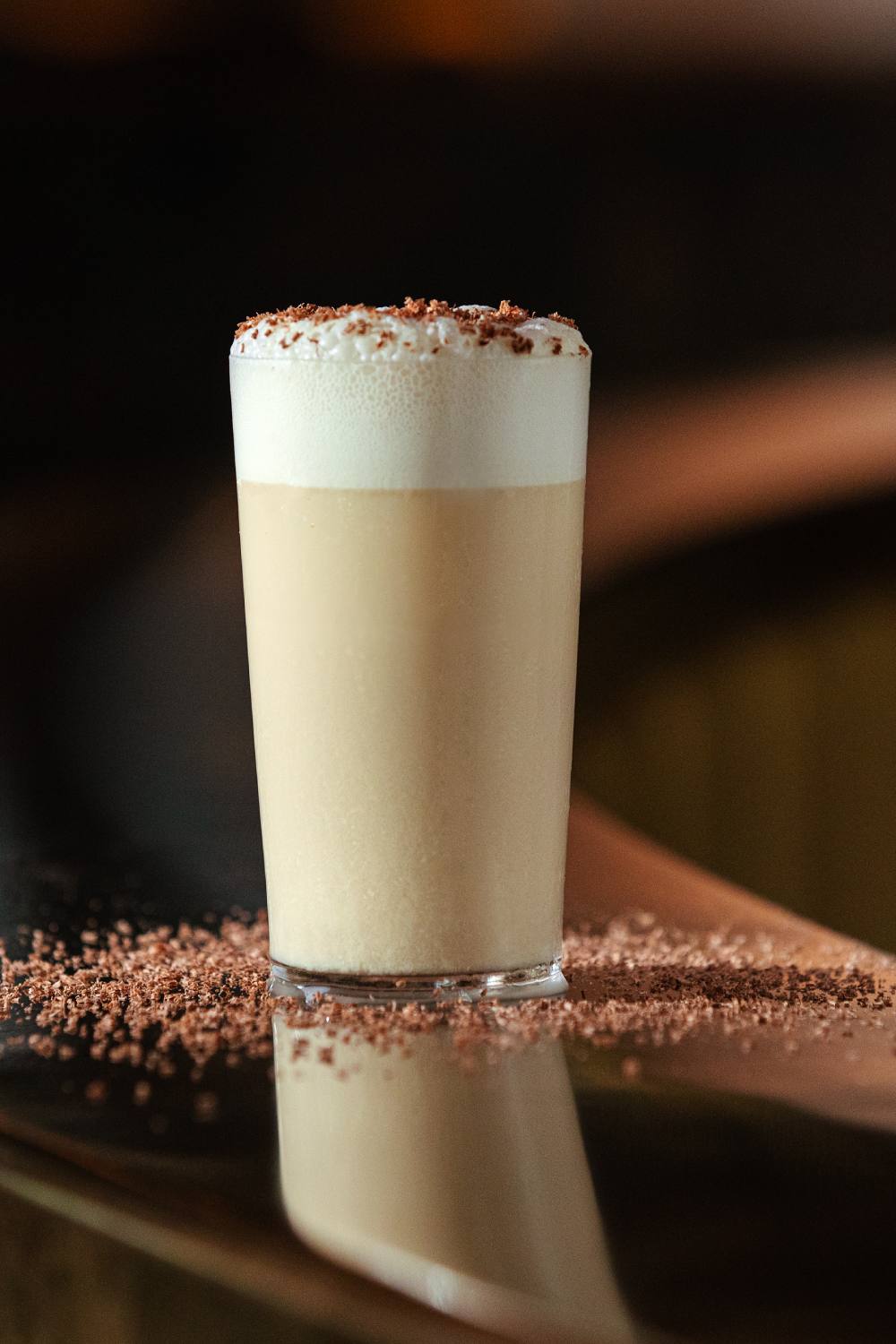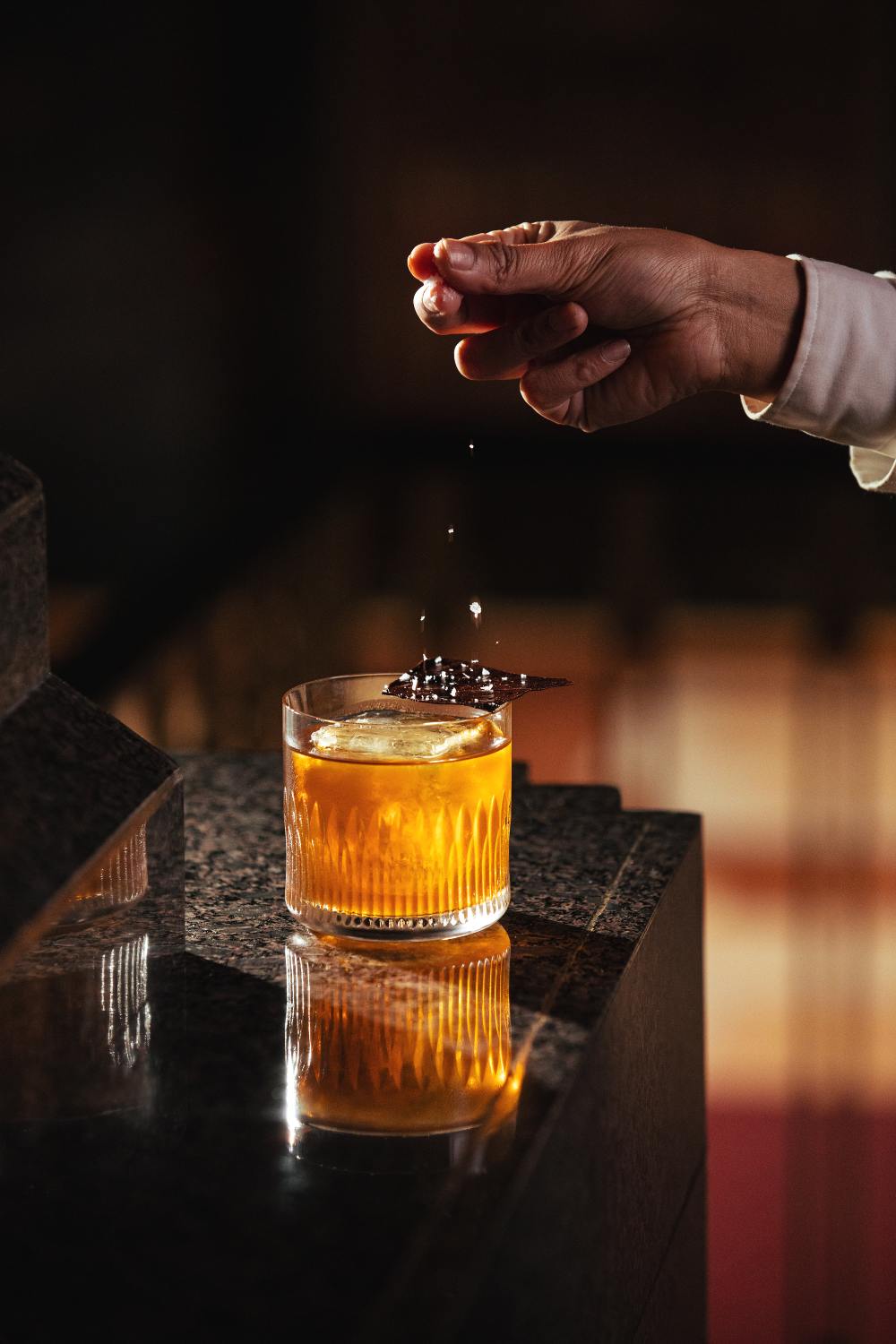 Atlas
If you love gin and the opulence of Art Deco, you'll like Atlas. It is where the world's largest gin collection resides (this goes as far as gins from Brazil and Peru), right behind a three-story-tall gin tower of carved wooden columns. Here, be transported back to the 20th century with the new Simple Pleasures menu, which explores the origins of four classics: the Champagne cocktail, martini, sour and Old Fashioned. Open the palate with a sour and begin with the Ode to Odyssey, a mix of Australian shiraz gin, clarified milk, toasted raisin-cinnamon syrup and 'aer'. For those who love a good Old Fashioned, order The Valley of Ashes—a strong and stiff chocolaty drink of bourbon, Venezuelan rum, Italian bitter liqueur and pomelo lime—but if a heady martini is what you're after, Montgomery is what you want. The mint tea-infused vodka, dry vermouth and absinthe will add a real kick.
Robb Tip: Not just a cocktail bar, Atlas serves pretty great coffee and afternoon tea, which includes vegetarian and gluten-free options.
Atlas
Parkview Square
600 North Bridge Road
Singapore 188778
Tel: +65 6396 4466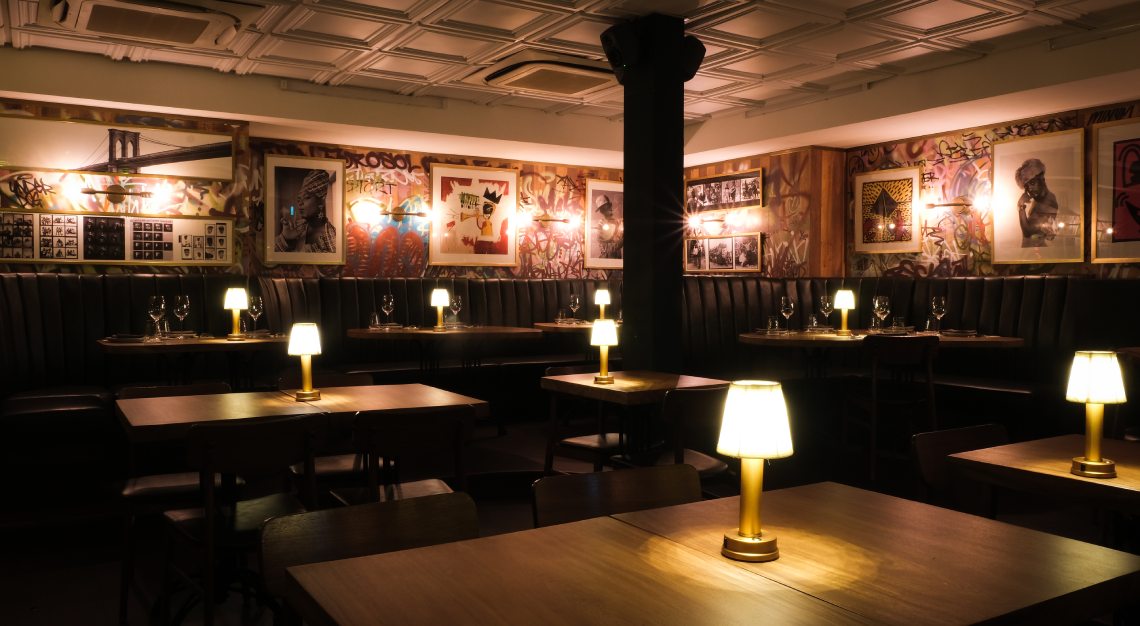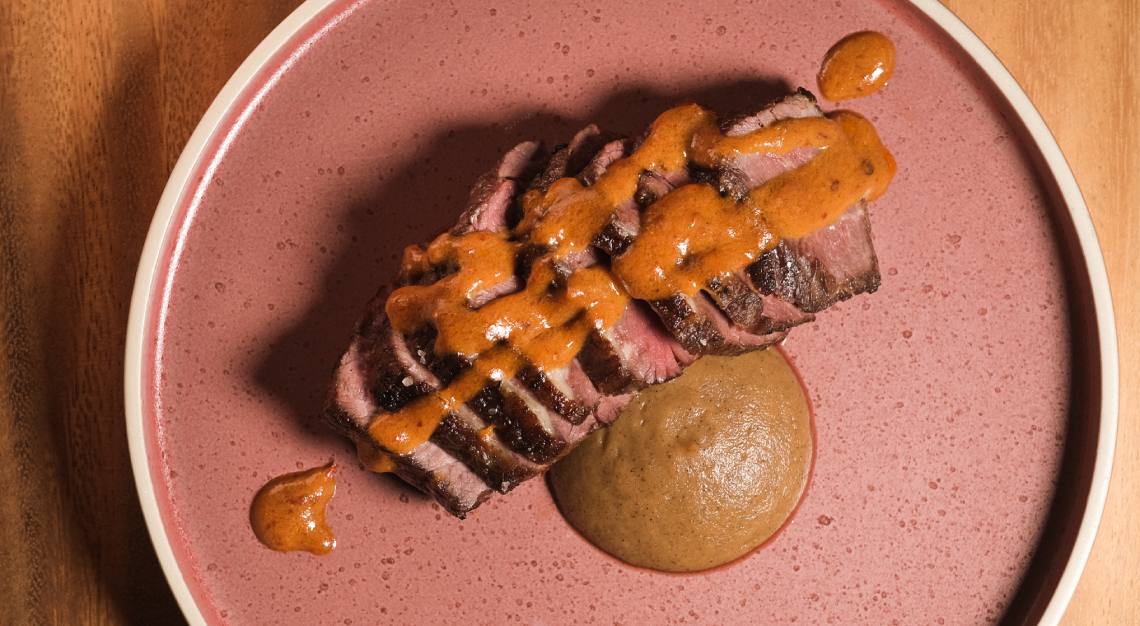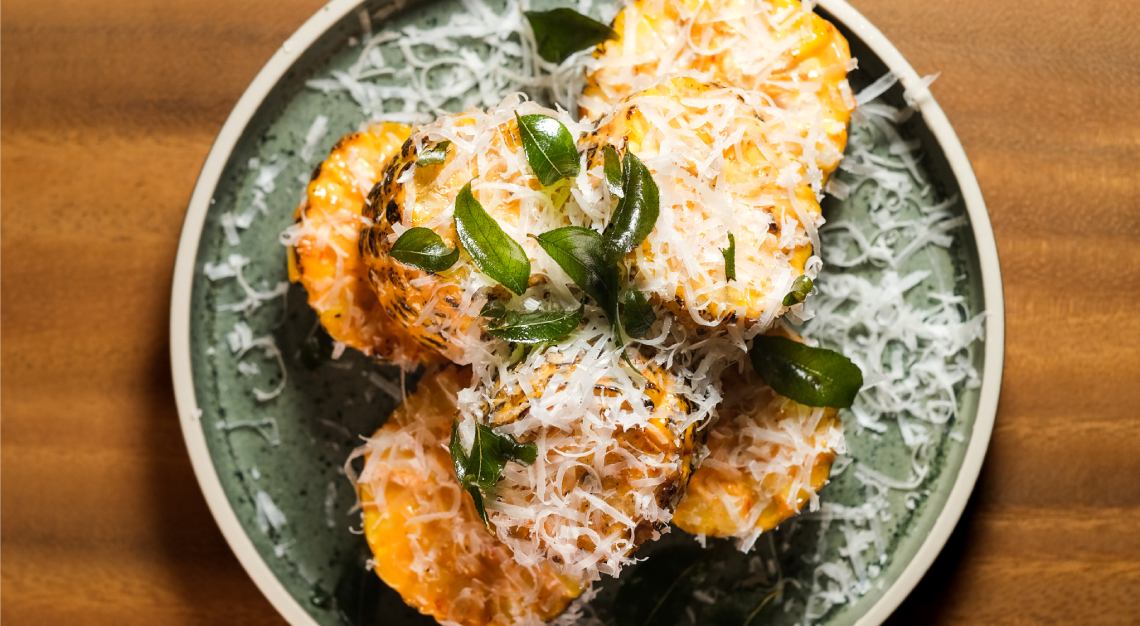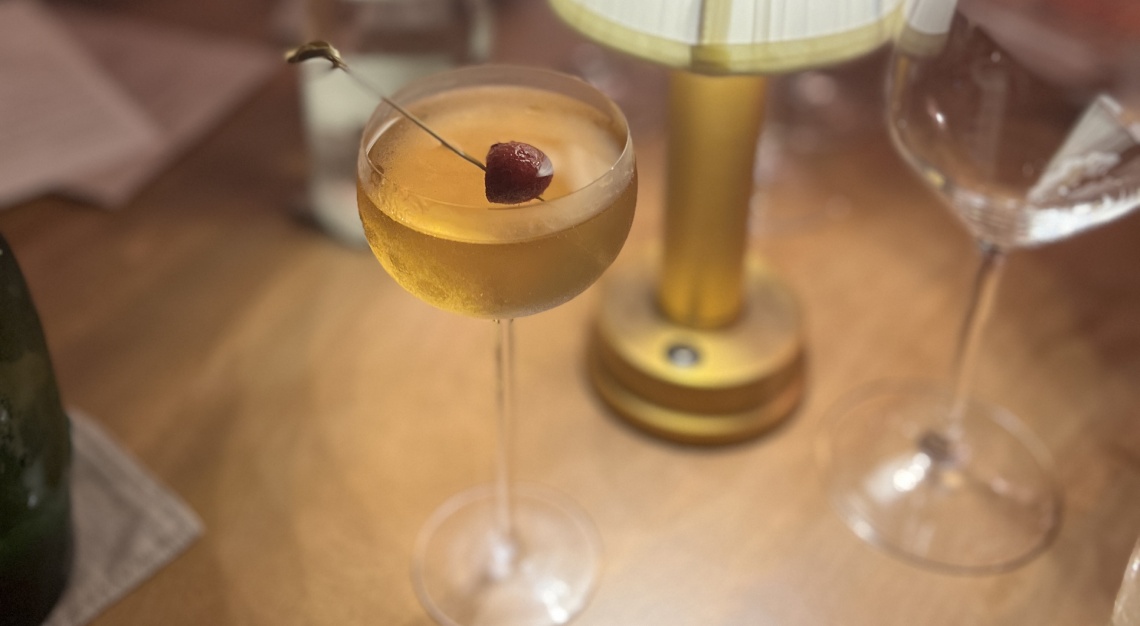 Underdog Inn
From the team behind Sago House, Low Tide and Ghostwriter, we have Underdog Inn, a New York-style tavern with comfy banquettes and eclectic art. Tucked away in the back alley of Amoy Street, it is every city slicker's dark, warm bunker that delights in delicious cocktails, nose-to-tail fire-only feasting and counterculture, which is encapsulated best by the drinks menu. It reads like a comic book and illustrates the rise of hip hop in New York—a fun distraction if a date is running late—but what's more fun is its host of imaginative cocktails, even if they come on tap..
Read the full review here.
Underdog Inn
115 Amoy St,
01-03,
Singapore 069935
Tel: +65 9699 4829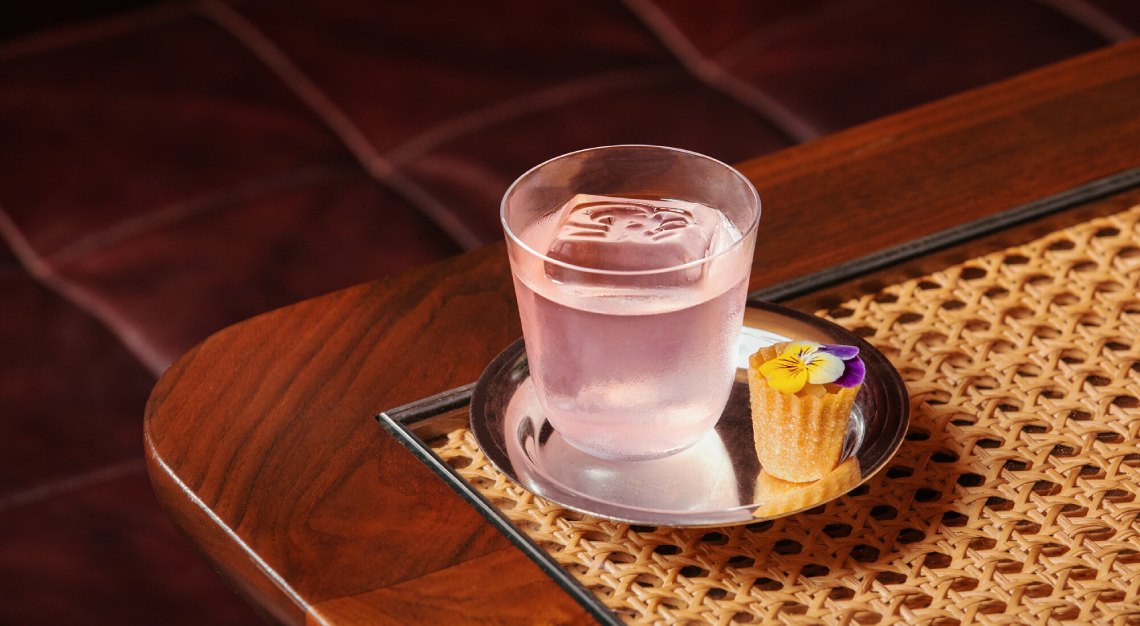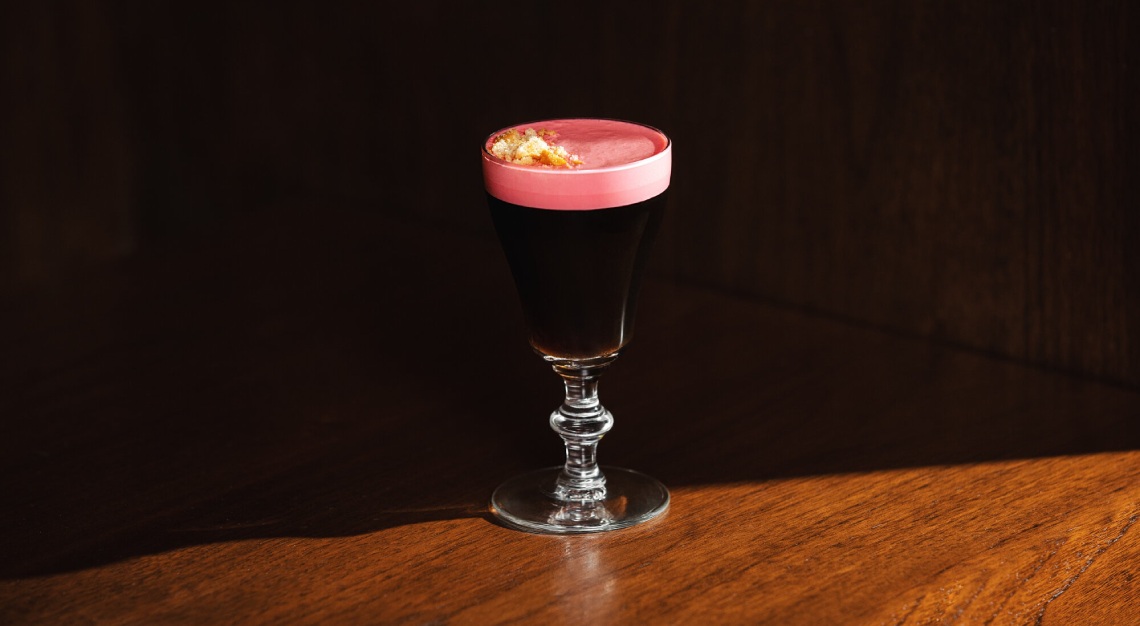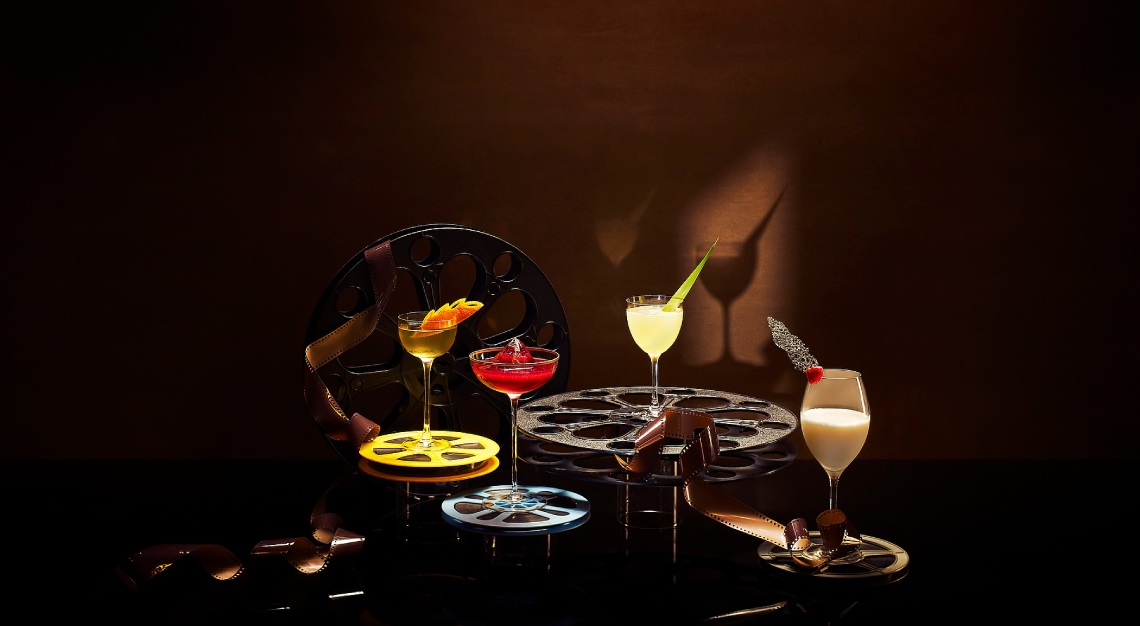 Republic Bar
Republic Bar at The Ritz may have cruelly taken away their famous Irish coffee (it was a riff but it was  still very good), but consider them redeemed with their latest selection of cocktails. The bar's Volume 2 menu draws inspiration from influential hallmarks of '60s pop culture, art, cinema, fashion and music. Georgette, a delicious gin-based clarified soy milk punch with notes of lychee, is an ode to Georgette Chen, a local modern artist best known for her oil paintings and contributions to art education. Mondrian, on the other hand, is a fashionably abstract shaken cocktail of gin, apple, cinnamon and egg white—it harks back to Yves Saint Laurent's haute couture dress—though if you much prefer the idea of trench coats and tuxedos, get the Smoking Suit. Made with vodka, Lapsang Souchong and Islay whisky (for obvious reasons), it is headier and hopefully as smokin' as you in a tux.
Robb Tip: Check out the vintage spirits menu for a good range of rum, digestifs and American whiskey. The bar is also open in the day for afternoon tea, in case you're hungry for some light bites and coffee.
Republic Bar
7 Raffles Avenue,
The Ritz-Carlton,
Singapore 039799
Tel: +65 6434 5289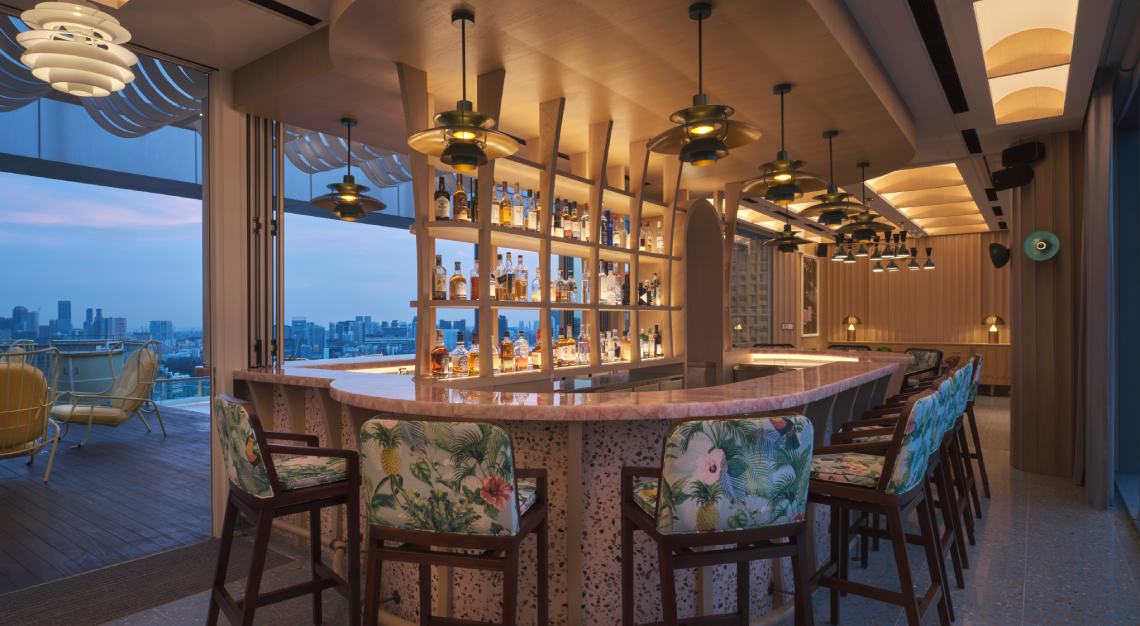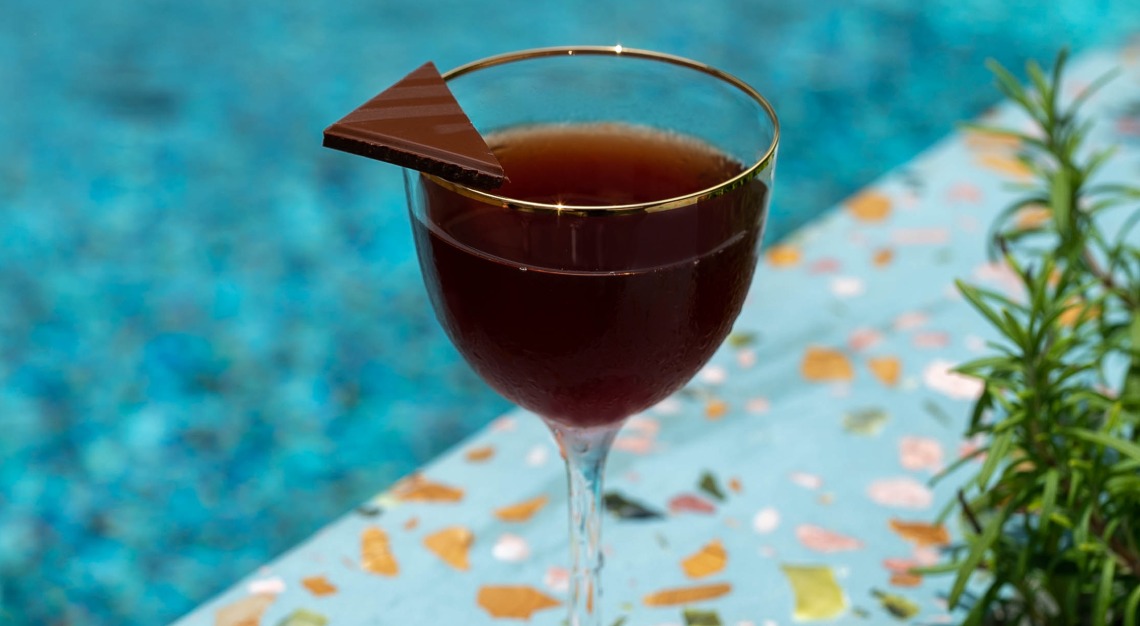 Las Palmas Rooftop Bar
Las Palmas may be the Novena neighbourhood's best bar for a solid cocktail and great views. Out of the 22 drinks, there's always something worthwhile, and strong, at that. The Silver Piña adds a real kick of yellow chartreuse and nutmeg to the classic piña colada, while the LA Confidential is what you want if you love Venezuelan rum, sherry and chocolate. Even if you want something off the menu, don't be afraid to ask. The bartender's prowess will be a nice surprise, though much less can be said of the food, at least for now. So come here on a padded stomach and be prepared to leave intoxicated, not just by the drinks, but also by the views.
Las Palmas
99 Irrawaddy Road,
Level 33 Courtyard Marriott Singapore,
Singapore 329568
Tel: +65 6378 0303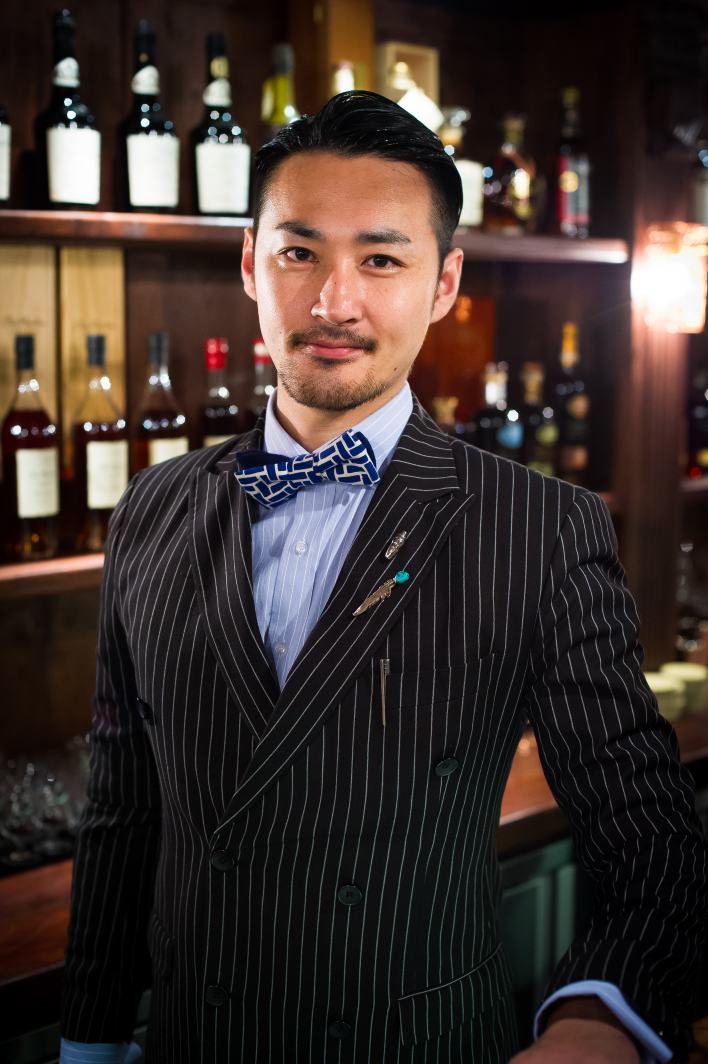 D.Bespoke
Anyone who loves a good, understated speakeasy should experience D.Bespoke. Settle into one of the large, stylish armchairs lined along a long bar, and revel in the attention to detail of Daiki Kanetaka, the owner-head bartender who will make you the perfect cocktail. That's as long as you enjoy a true classic with few riffs and the hushed reverence of the space. Done in similar fashion to the speakeasies of Ginza, there is no menu, and your taste preferences will be discussed with an apprentice before being handed off to Kanetaka. The bar also specialises in sherry, Armagnac and rare rums, so if you'd like to enjoy a spirit on its own, there will be plenty to pick from.
D.Bespoke
2 Bukit Pasoh Road
Singapore 089816
Tel: +65 8141 5741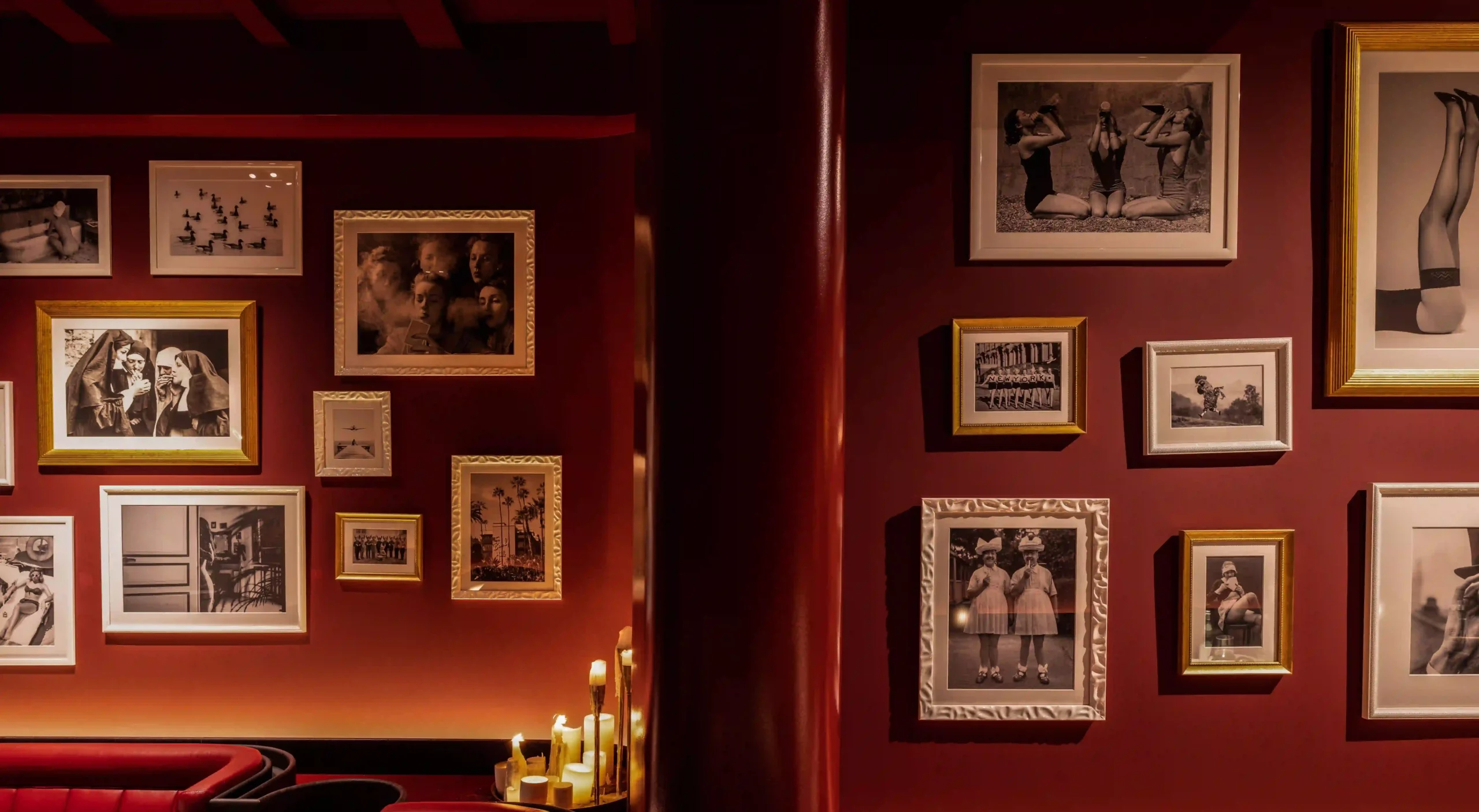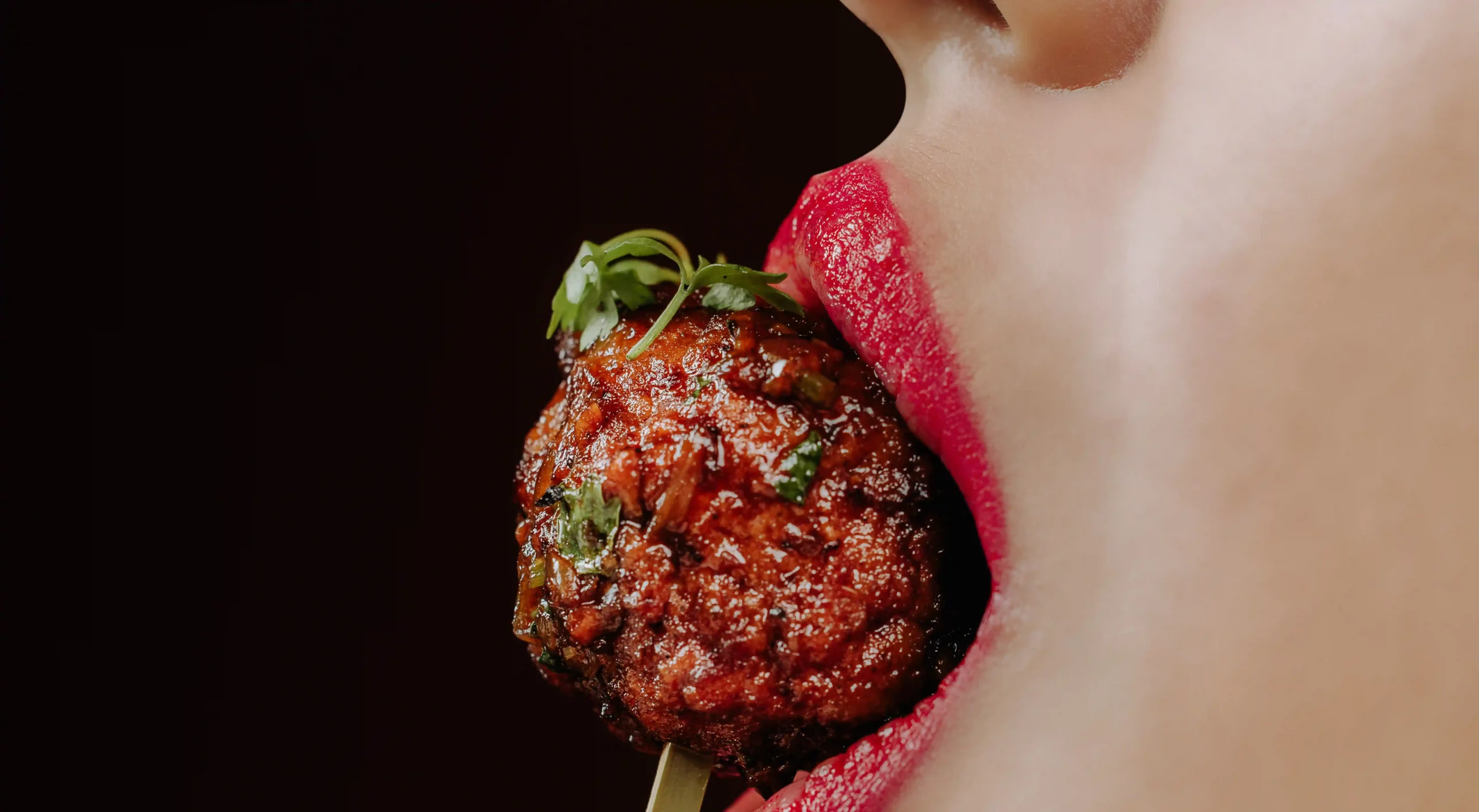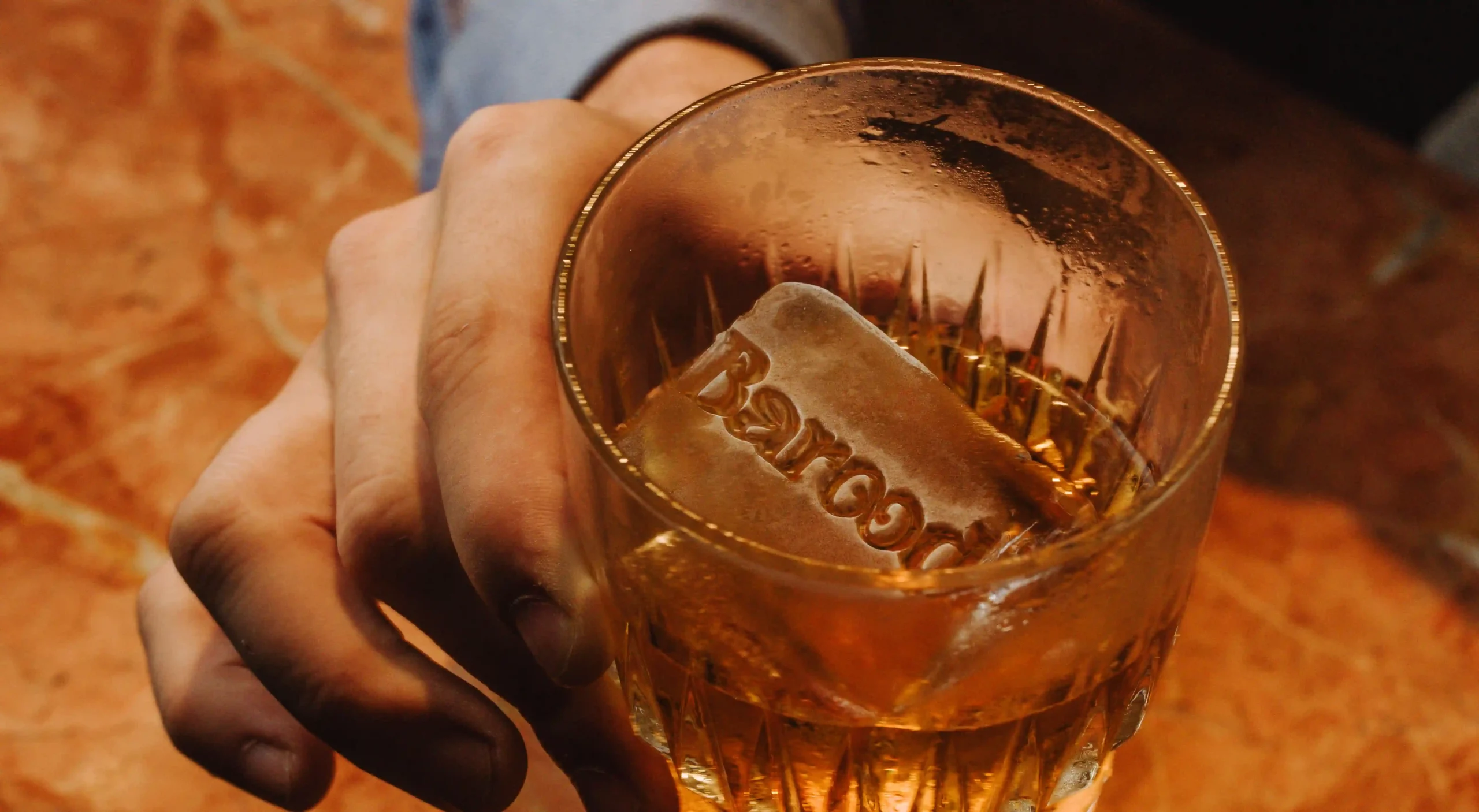 Barood
The risqué world of Barood is a gripping one. Set in the moorish period of 1960s Paris, this Japanese-Indian izakaya sets the perfect stage for a raspy night out. With sensual beats, intimate mood lights and deep shades of plum saturating the room, Barood's convivial atmosphere compels you to unwind with a date or with friends without inhibitions. 
Barood's menu of exotically innovative tapas more than holds their own when pitted against their spirit collection of over 200 labels. Look forward to Mini Duck Pancakes with a piquant tomato chutney, and The Balls of Barood, chicken meatballs coated in a sweet-spicy Manchurian sauce. Without doubt, however, one of the most delightful items on the menu is the Lobster Taco laced with smoked chillies and lime crema. It creates a first bite that's quite frankly something else. 
Your visit won't be complete without having a gander at one of their signature cocktails. The mixologists settled behind Barood's black-clad bar will always have a rotating selection of carefully thought through concoctions like the tangy Tropical Skin or the inventive Sweet Assassin made by blending spices like saron, dried fruit, herbs, nuts and seeds with clarified butter, milk and sugar before they are distilled into a spirit.
Barood
56A Tras Street
Singapore 078977
Tel: +9622 3410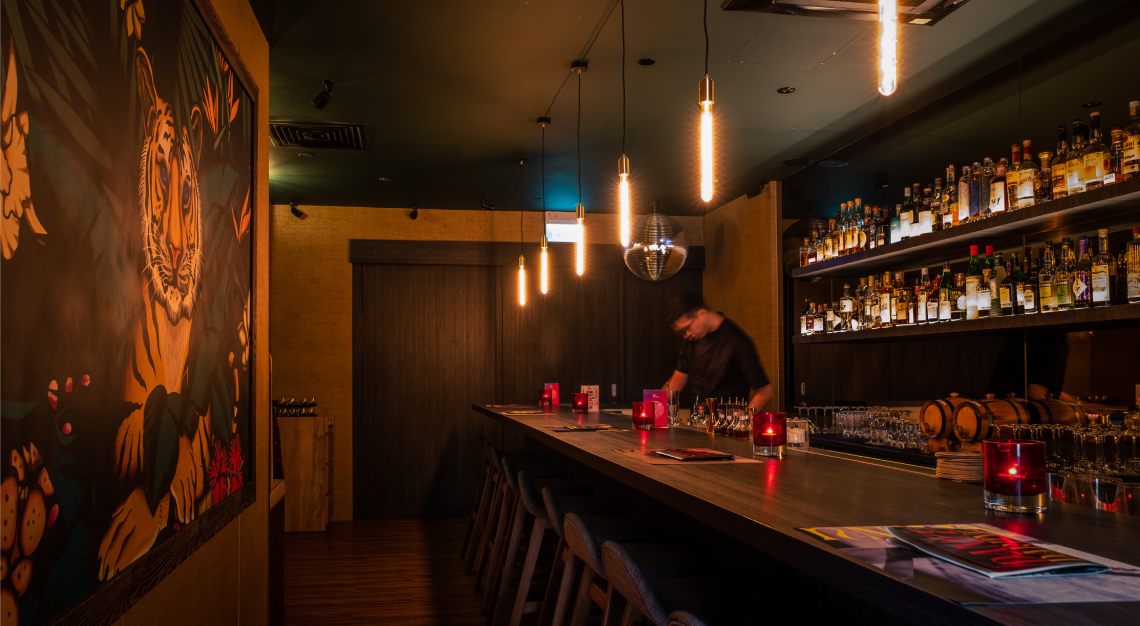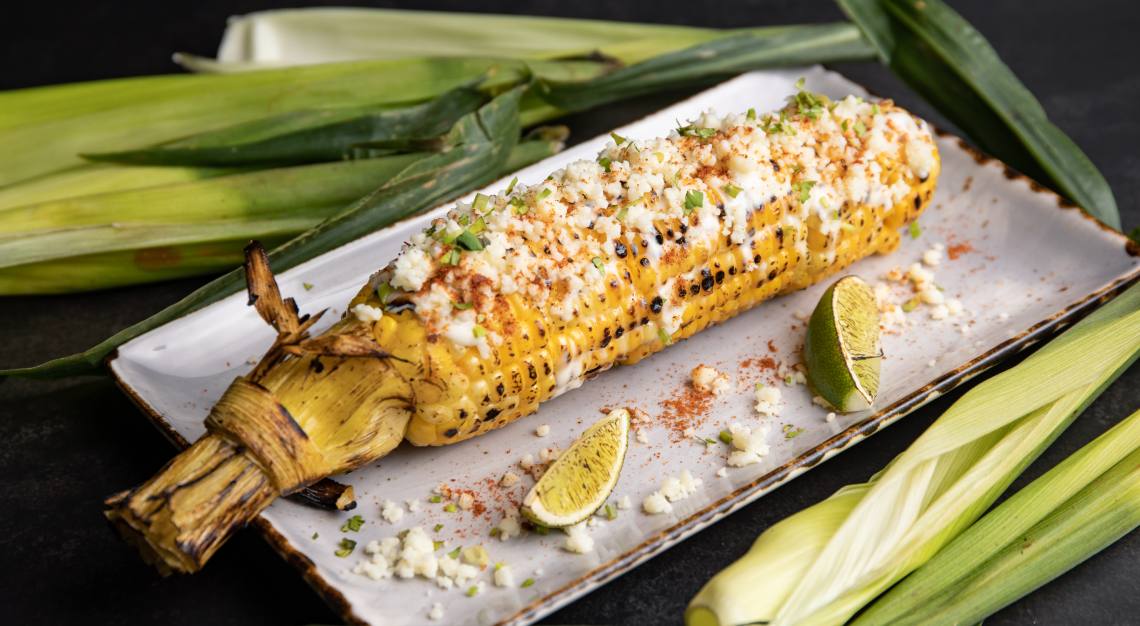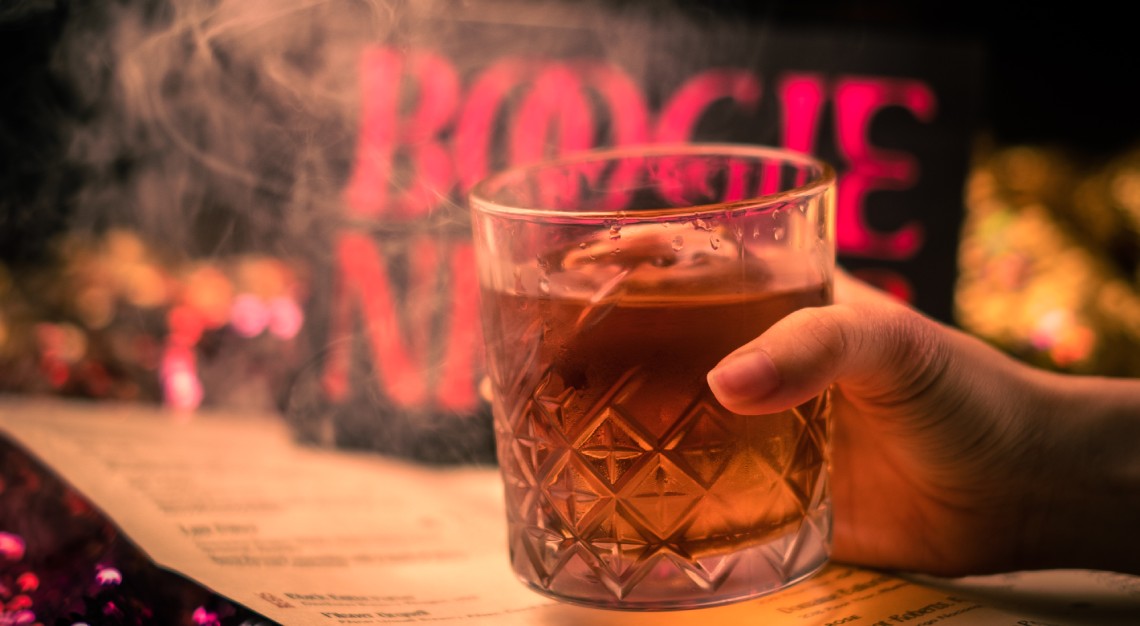 Lil' Tiger
Fun and dance are the order of the day at Lil' Tiger, a hidden gem tucked away at Robertson Walk. One of the best bars in the area, revellers are swept into the spirit of the '70s, an era that unleashed the magic of disco and the jubilance and freedom that came along with it. Sip playful cocktails under a disco ball in good company. While you can't go wrong with a classic espresso martini or negroni, we recommend ordering from the disco-inspired menu instead. The Ring My Bell is easy to like if you love gin, amaro, Suze and egg white, and the boozy Last Dance (whisky, cherry liqueur, vermouth and absinthe) is perfect especially if you've had a long, hard day. Equally delicious is the food, which reflects the easy-going nature of the bar. Think juicy grilled Corn Elote topped with Mexican cotija cheese, Shrimp Tacos and the fail-safe Classic Cheeseburger, made with Black Angus, caramelised onion and marmite mayonnaise. 
Robb Tip: Enjoy happy hour from 4pm to 7pm, when martinis and select cocktails go for S$9. Stay on and if you're lucky, DJs like Hookstyle and KFC could make an appearance.
Lil' Tiger
11 Unity St
01-07
Singapore 237995
Tel: +65 8884 6445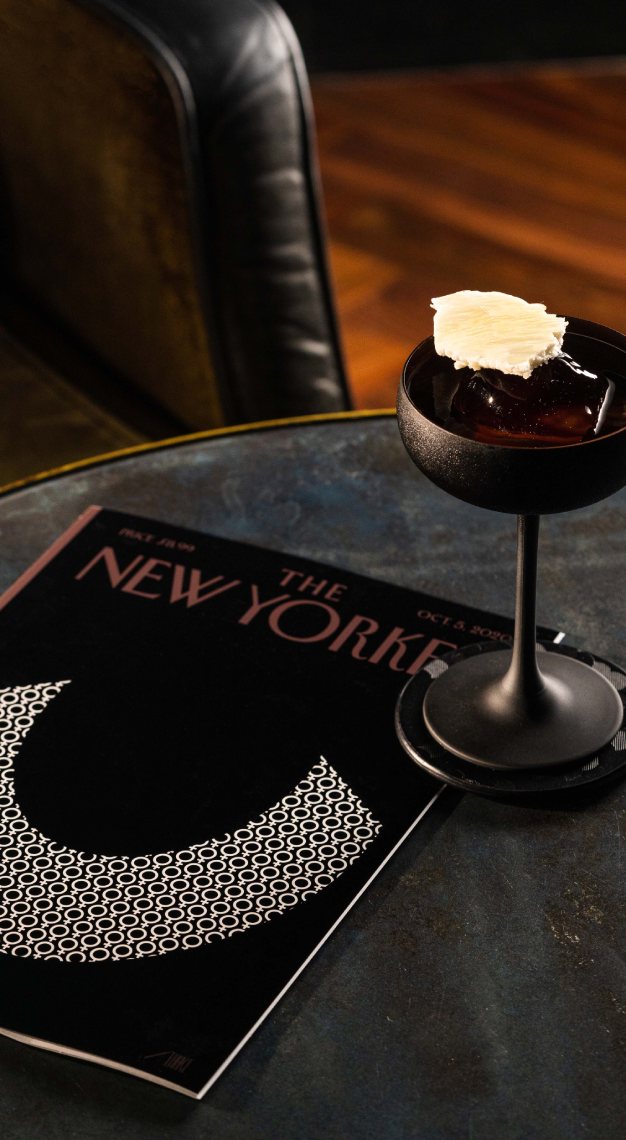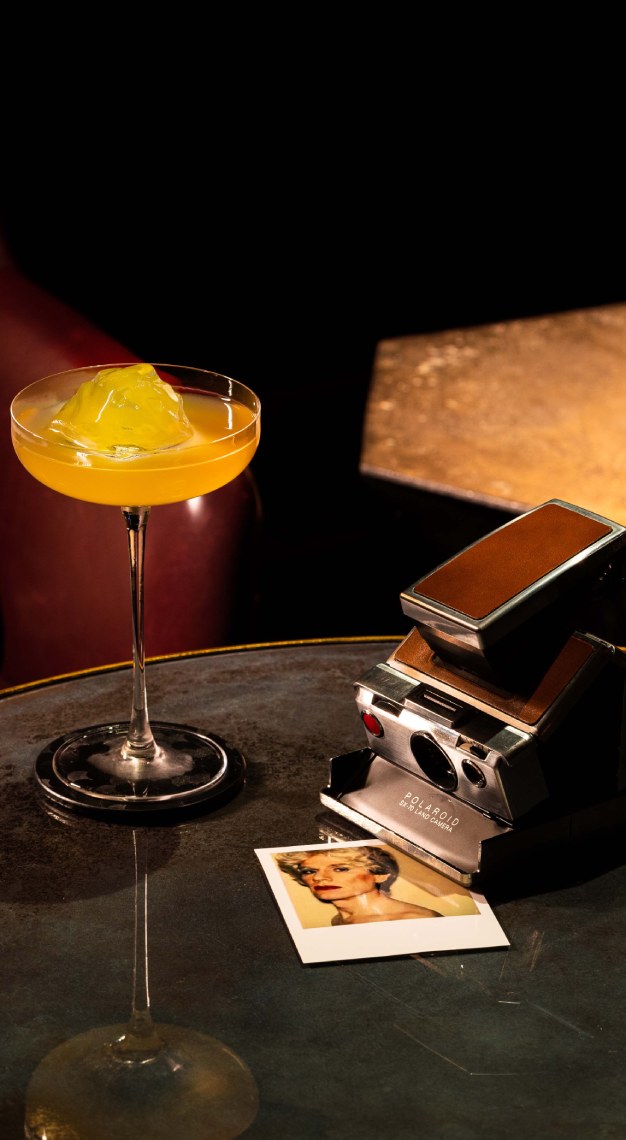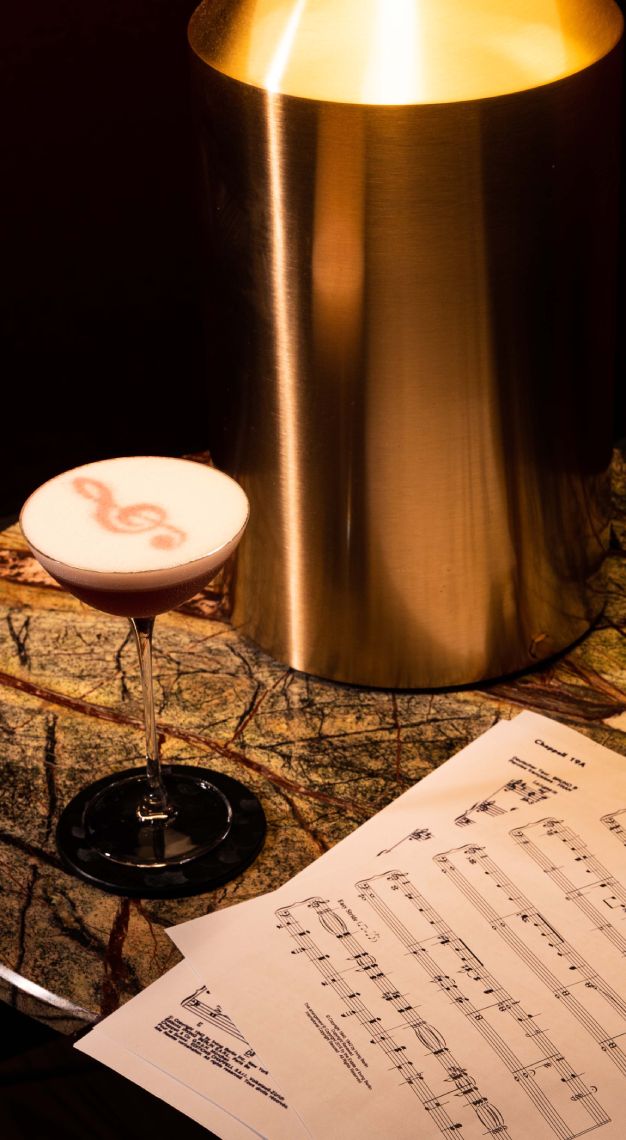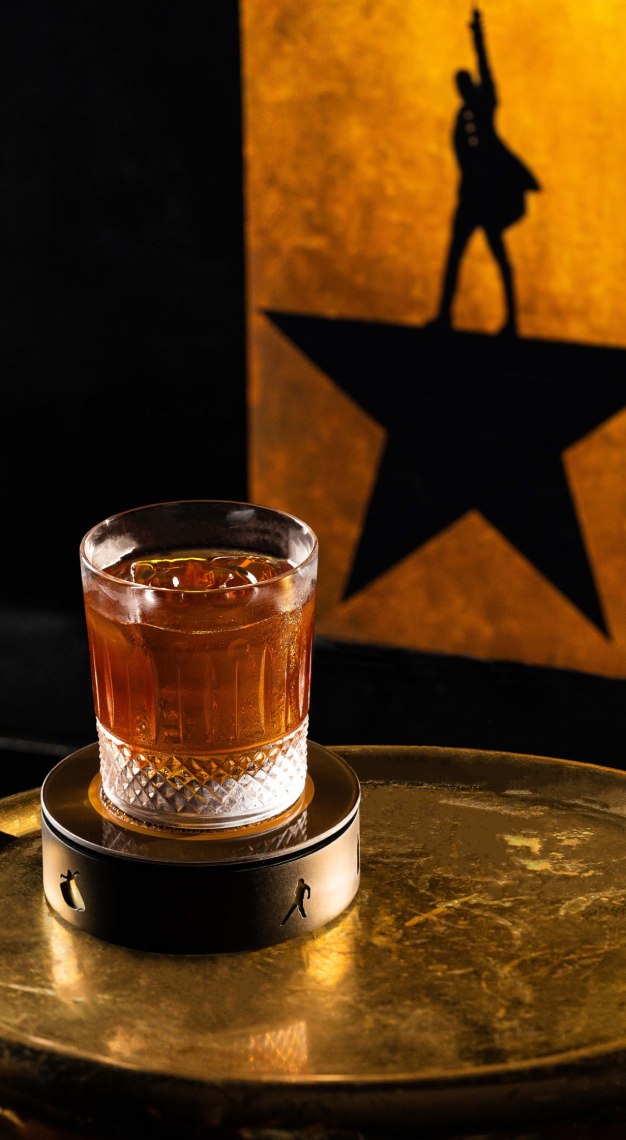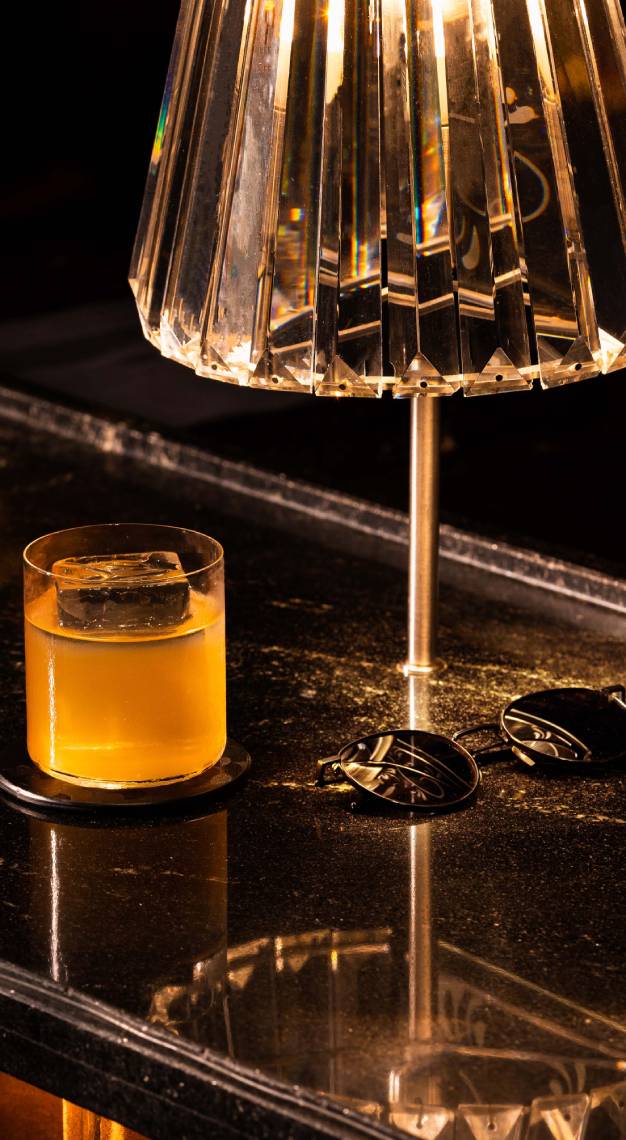 Manhattan
While Manhatten's beguiling speakeasy vibe—add a splash of Great Gasby-esque opulence, with its dramatic ensemble of Chesterfield sofas, herringbone floors, and velvet armchairs and drapes—has longed held a seductive charm, it's the superior libations that keep us coming back for more. No surprise there, given that each drink is mixed with barrel-aged spirits from the bar's very own rickhouse.
Staying true to its namesake, the bar has unveiled an expanded collection of drinks paying homage to six iconic Manhattanites: Andy Warhol, Whoopi Goldberg, Irving Berlin, Yoko Ono, Ruth Bader Ginsburg and Lin-Manuel Miranda. Peas and Love, for instance—a herbaceous tipple infusing Tatsumi gin with cucumber cordial, basil and green peas—recalls the time Yoko Ono led a Pea Piece movement; while the Notorious R.B.G encapsulates the late justice's fiery spirit with a strong Westland peated whisky-based concoction. This being the second iteration of Manhattan's New York Personified menu, those who wish to relive past memorable creations can do so at the 'Hall of Fame' section, which wisely immortalises the best of the first edition.
Robb Tip: Enjoy an adults-only boozy brunch (S$188) on Sundays, which means free-flow cocktails, alcoholic milkshakes, barbecue and seafood. Add on S$40 for free-flow Champagne.
Manhattan Bar
Level 2
Regent Singapore
21 Cuscaden Road
Singapore 249720
Tel: +65 6725 3377
View this post on Instagram
Nutmeg & Clove
Colin Chia must be proud to be Singaporean. His bar, which left Ann Siang Hill for Purvis Street in January, is committed to take guests down Singapore's memory lane, peddling its different bits of history through food and drink. Enjoy local dishes with a twist, such as Dry Mee Siam, Kra Pow Pie Tee and Rendang Mac & Cheese. Power through Singapore's past and present with cocktails by Shelley Tai, a 2019 Diageo World Class HK & Macau Bartender of the Year. Order For The Love of Kueh, a Cognac-based tipple with Empirical Spirits Ayuuk, pandan, coconut, candlenut and rice milk; and don't miss out on Can Bubble Gum?, a reminder of what the country has against fun. It comes with mezcal, strawberry, distilled Tabasco and bubble gum foam, and it is delicious.
Robb Tip: Social Hour (Happy Hour) happens from opening until 7pm. Enjoy six different cocktails at S$16 each, beer and wine for S$12, and complimentary fried chicken sandwiches. A pretty great deal if you ask us.
Nutmeg & Clove
8 Purvis Street
Singapore 188587
Tel: +65 9389 9301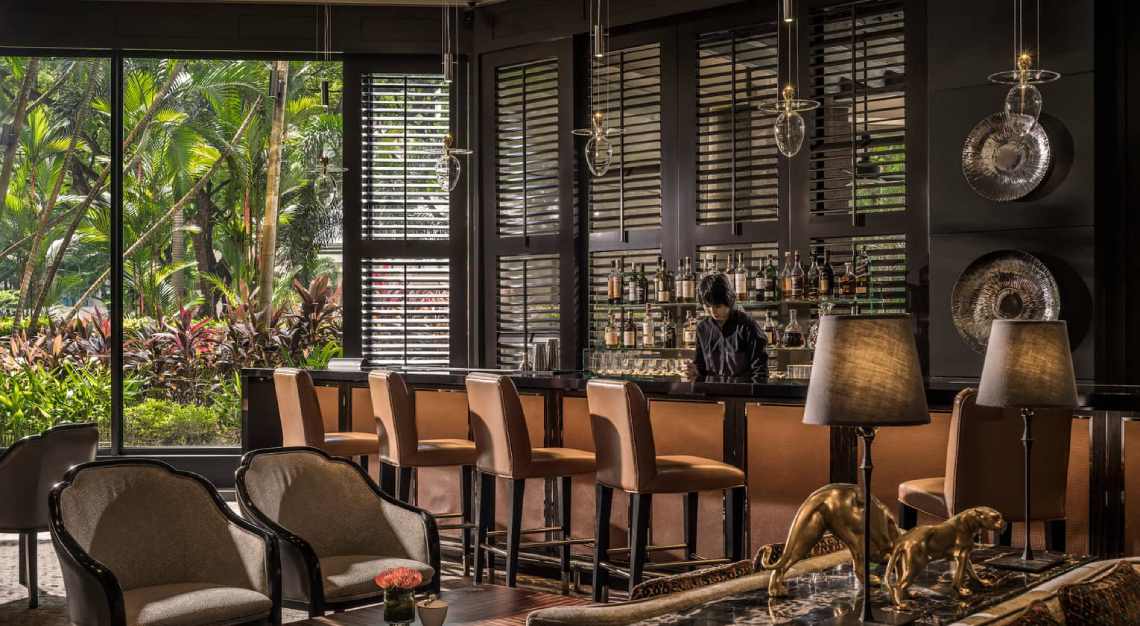 One-Ninety Bar
There is absolutely no shame in day drinking and there's no more pleasant a venue to do it than at the One-Ninety Bar by Four Seasons, a day-to-night bar destination with an alfresco terrace set among the hotel's lush tropical gardens. Run by bar manager Gabriel Carlos (formerly of Manhattan), signature cocktails include the Wild Flower, which comes with gin, elderflower liquor, lemon, lavender bitters and Prosecco.
Robb Tip: Head there during L'Aperitivo Hour on weekdays from 6pm to 8pm. There will be a spread of Mediterranean snacks, cold cuts and cheeses are complimentary with any drink order, be it a cocktail, mocktail or one of the 100 wines available. There's also afternoon tea on weekends from 2pm to 5pm.
One-Ninety Bar
Four Seasons Hotel Singapore
190 Orchard Boulevard
Singapore 248646
Tel: +65 6831 7250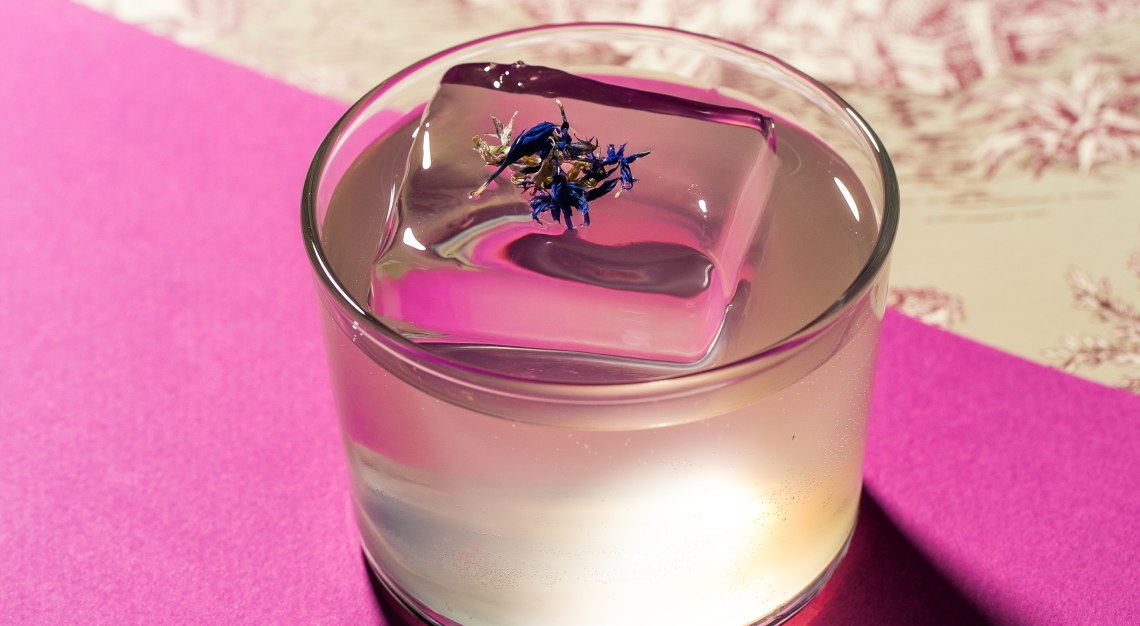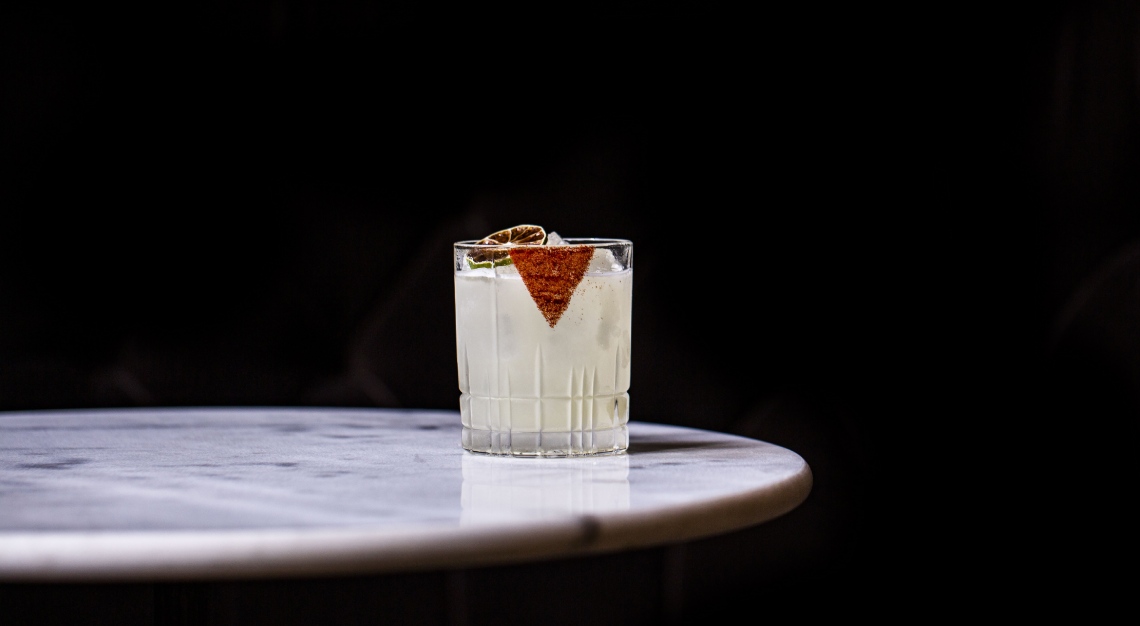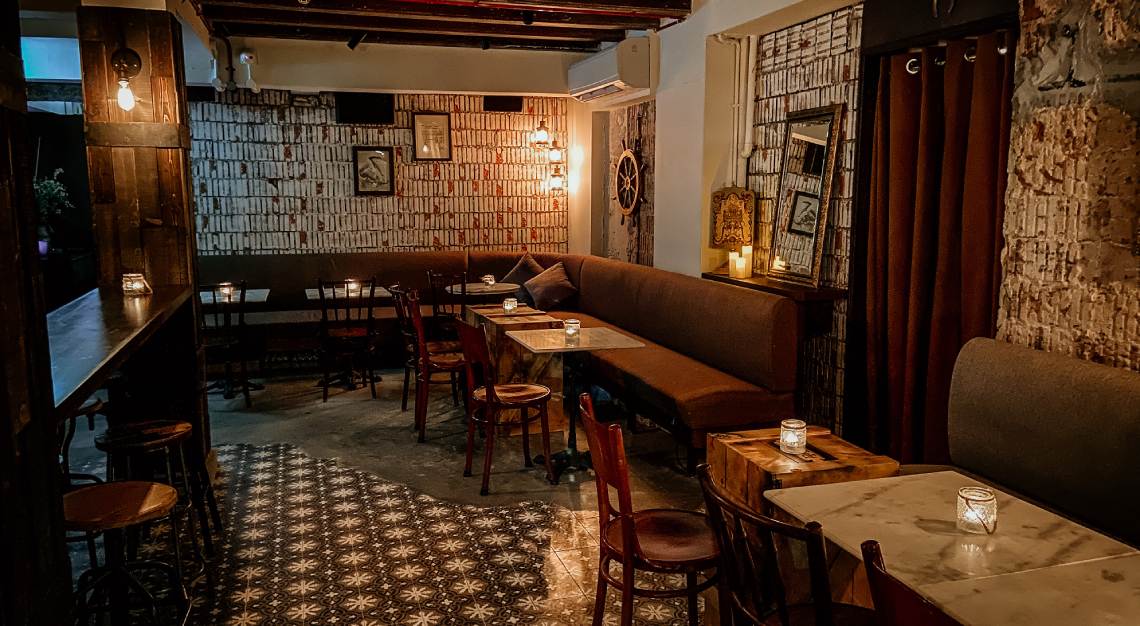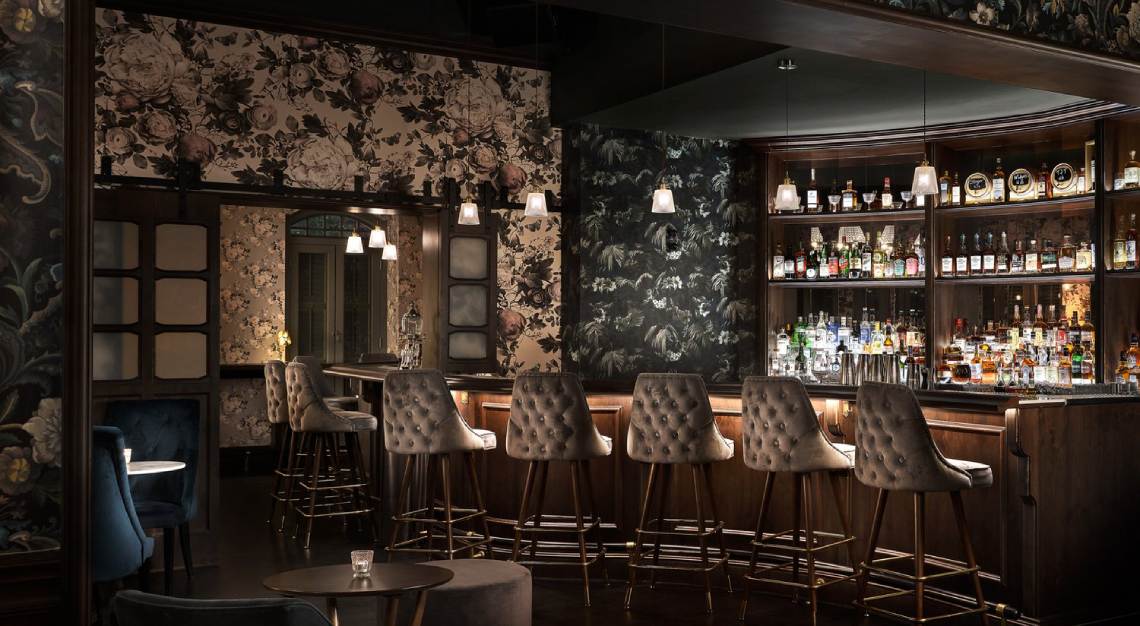 Barbary Coast: Deadfall and The Ballroom
Run by industry veterans Celia Schoonraad and Michael Callahan (the very chatty founding bartender of 28 HongKong Street), it is inspired by the chaos and excitement of its namesake: mid-1800s Barbary Coast of San Francisco, a district born amid the frenetic 1849 California Gold Rush. It is also home to two kinds of watering holes. Deadfall, a recreation of the gritty dive bars of the time, welcomes you with honest pours at honest prices (S$10 draft beers and S$21 cocktails, for instance) and greasy grub like Ghost Pepper Wings, Tater Tot Sandos and House Nachos with bottomless queso.
For something intimate and a lot more lavish, head on upstairs to the Ballroom. Decorated with upcycled furniture, plush chandeliers and vintage wallpaper, the space is centred around lounges, couches and private booths, which offer Billecart Champagne-on-demand, at just a push of a button. But the cocktails are what you really want. Highlights include the potent Pea-Ness, made from Navy Strength gin, lacto-fermented apple, pea water and lemon—Schoonraad's background lies in food science, so you know where the R&D comes from—and goes exceptionally well with the signature Cheese & Charcuterie board. 
Robb Tip: Good news to all dog lovers. Deadball is pet-friendly—bring your dog anytime or get cosy with Nugget, Callahan's dog, from Monday to Wednesday.
Barbary Coast
16 North Canal Road
Singapore 048828
Tel: +65 8869 4798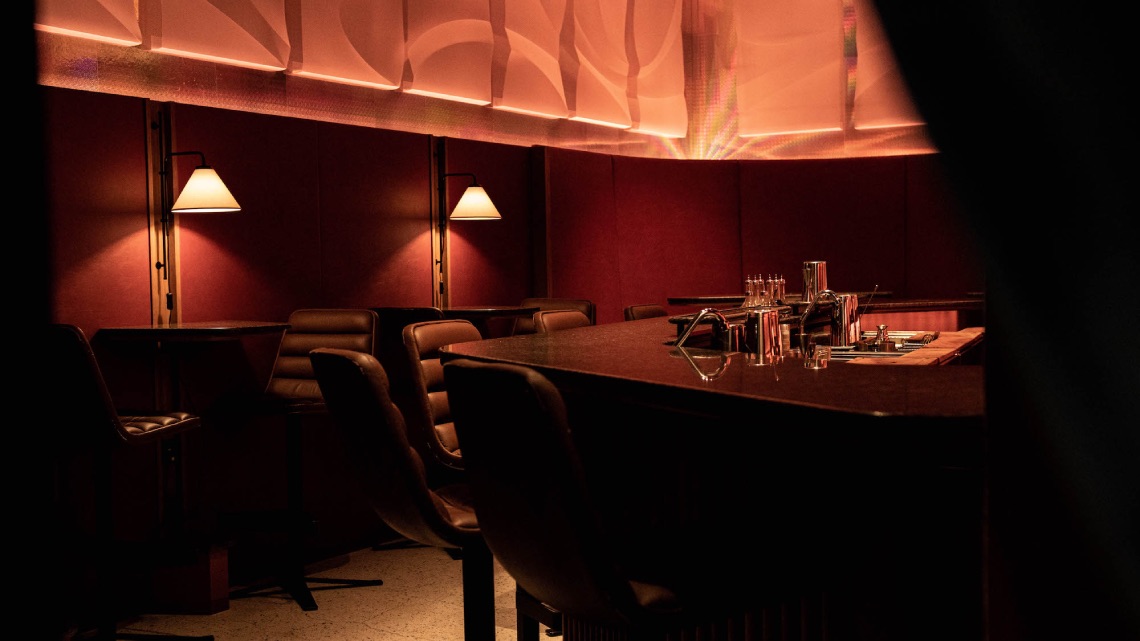 Junior The Pocket Bar
Tucked away inside a shophouse, with its plush red interiors, high ceilings and heritage touches, Junior The Pocket Bar feels like a world of its own and one of Singapore's best-kept secrets. But it's a secret that's worth sharing. Formerly a part of The Proof Collective, Junior The Pocket Bar is now independently owned by Joe Alessandroni, and has relocated to a more spacious, but no less intimate, space on Ann Siang Hill. The menu now includes the Lacto Lime Soda that comes with or without tequila (we obviously recommend the former) and other cool tipple like Eldest Child Syndrome (absinthe, strawberry, aperitif wine and Gran Bitter), Man & Men's Best Friend (tequila, melon, sencha, lemon thyme, agave and chile liqueur), and Way of Dee Dee (gin, yogurt liqueur, mango lassi, and pink dragonfruit soda).
Robb Tip: Come here for dinner and don't leave without the Junior Meatballs, Orange Chicken and Baked Spinach Dip.
Junior The Pocket Bar
6 Ann Siang Hill
Singapore 069787
Tel: +65 8121 1462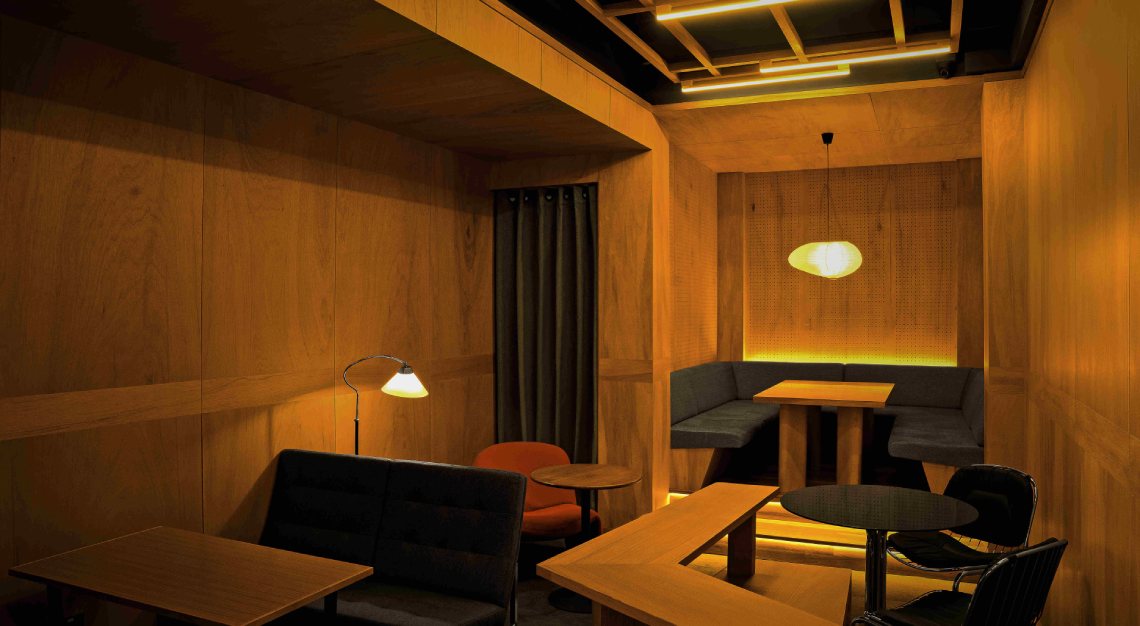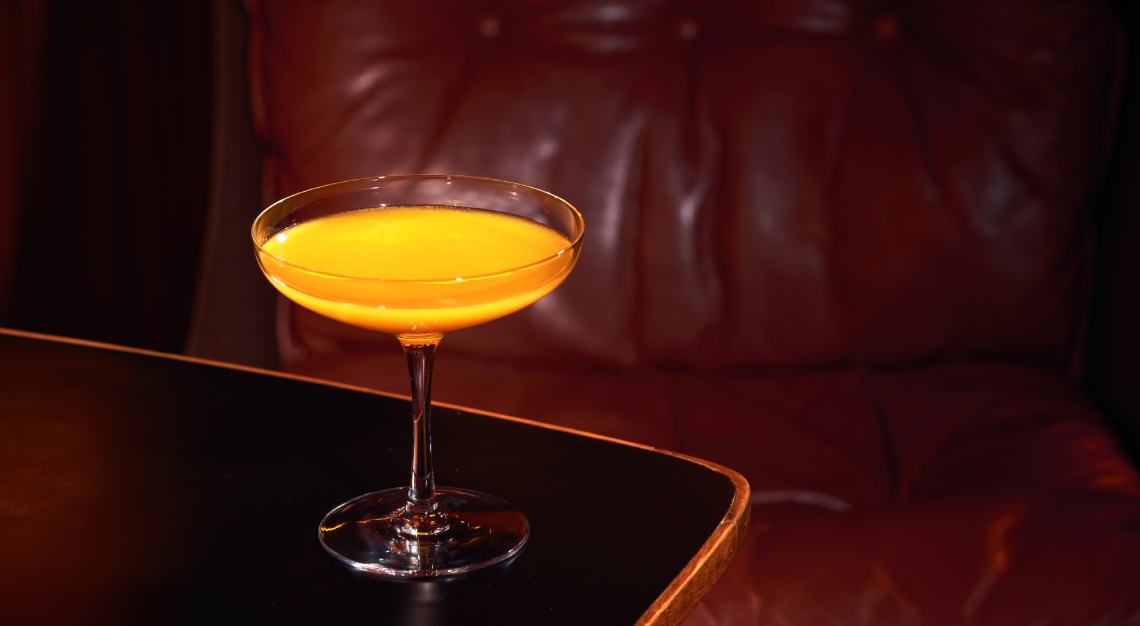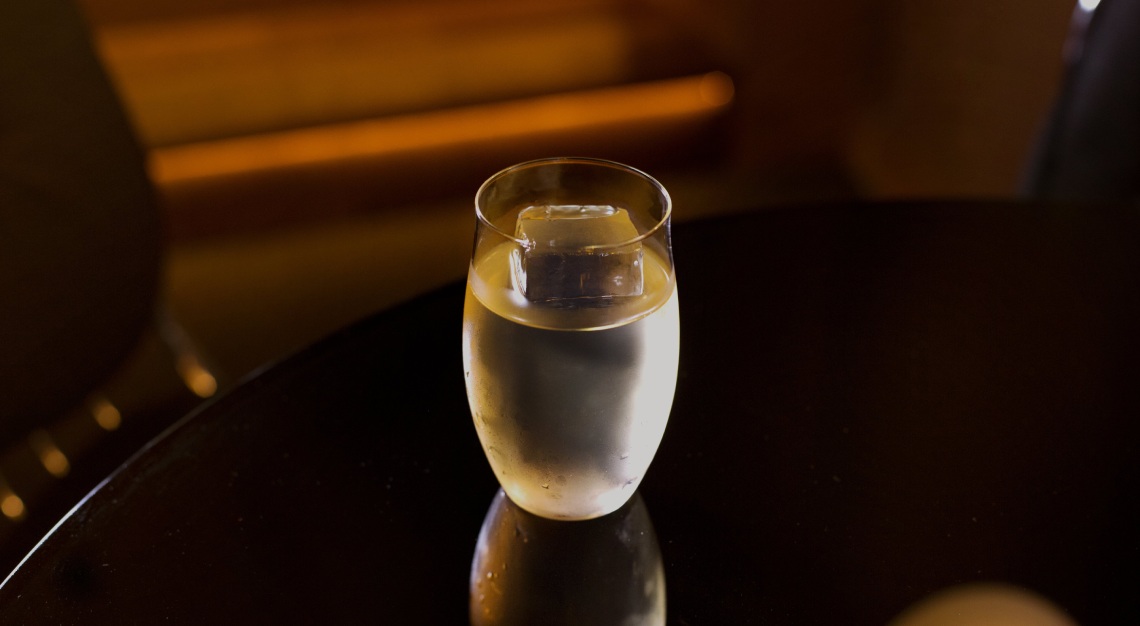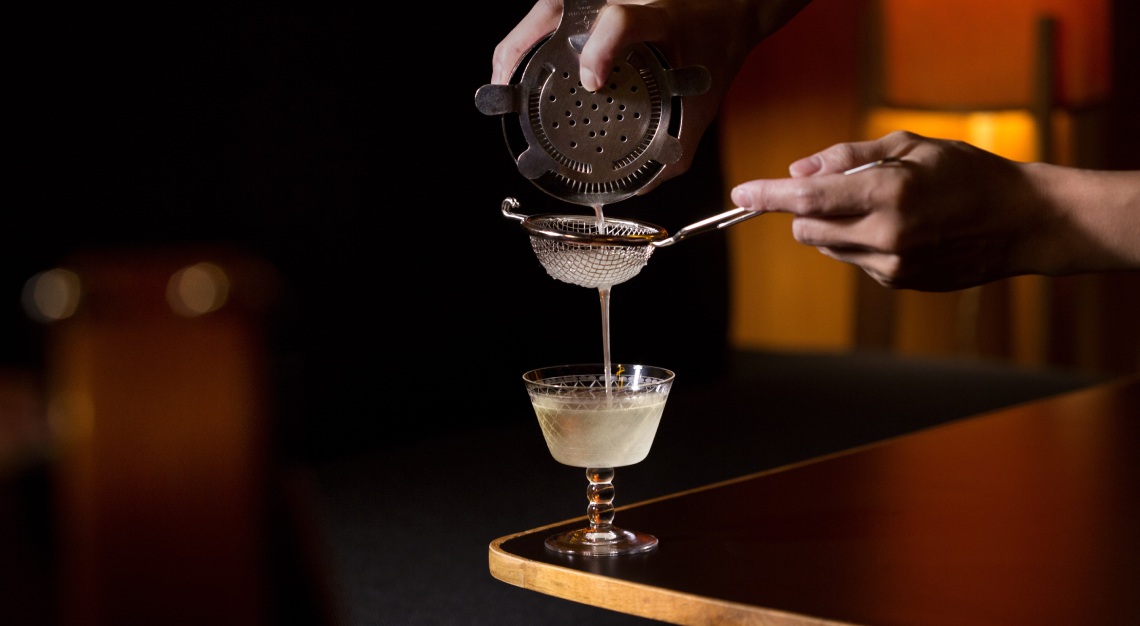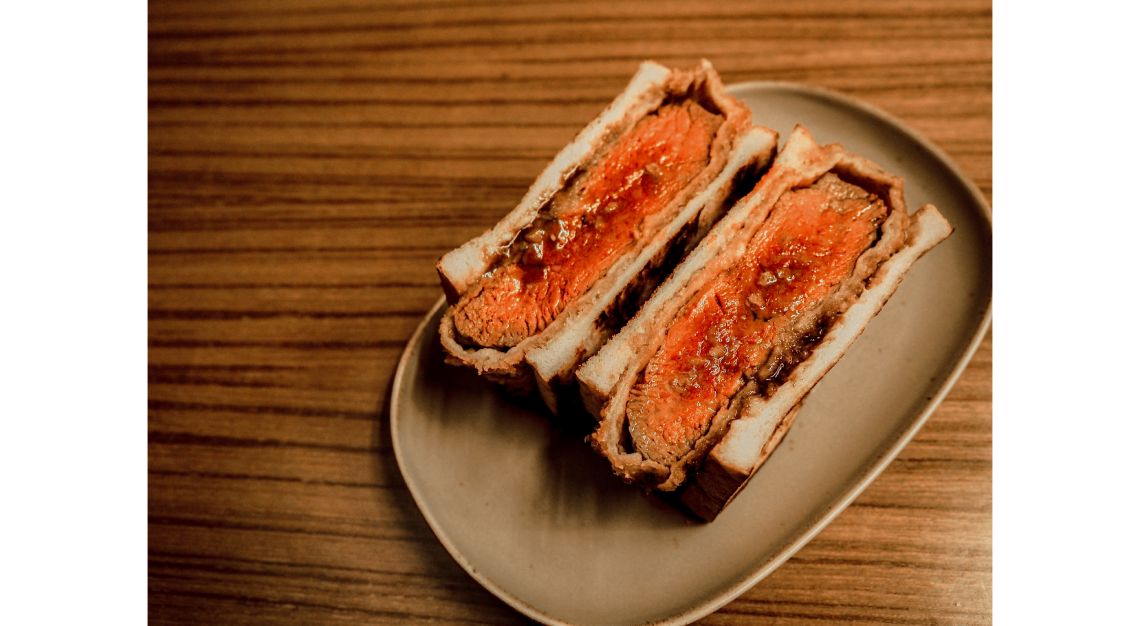 Live Twice
If you want the feel of a prim and proper Japanese bar, but with none of that stiff pretentiousness, go to Live Twice. Succeeding Flagship (Jigger & Pony's failed attempt at a dive bar) as an understated, post-war Ginza bar, Live Twice feels like a little clandestine world of its own, far removed from reality. Work your way through the 17 spirit-forward cocktails. The Vesper, a signature that features Tempus Fugit Kina L'Aero D'Or, vodka and navy strength gin, is always a safe choice, but if you have the guts for spice, what's new on the menu is Lucky Courage, which involves two different whiskies, lime juice and mango-chilli liqueur. If not, go simple with natural wine or Cognac, and do not leave without finishing a Wagyu Beef Sando.
Robb Tip: Happy Hour happens from 6pm to 7.30pm, when a selection of four cocktails will go for S$16 each. That includes the King Cole Old Fashioned and Shiso Fizz.
Live Twice
20 Bukit Pasoh Road
Singapore 089834
Tel: +65 9011 8304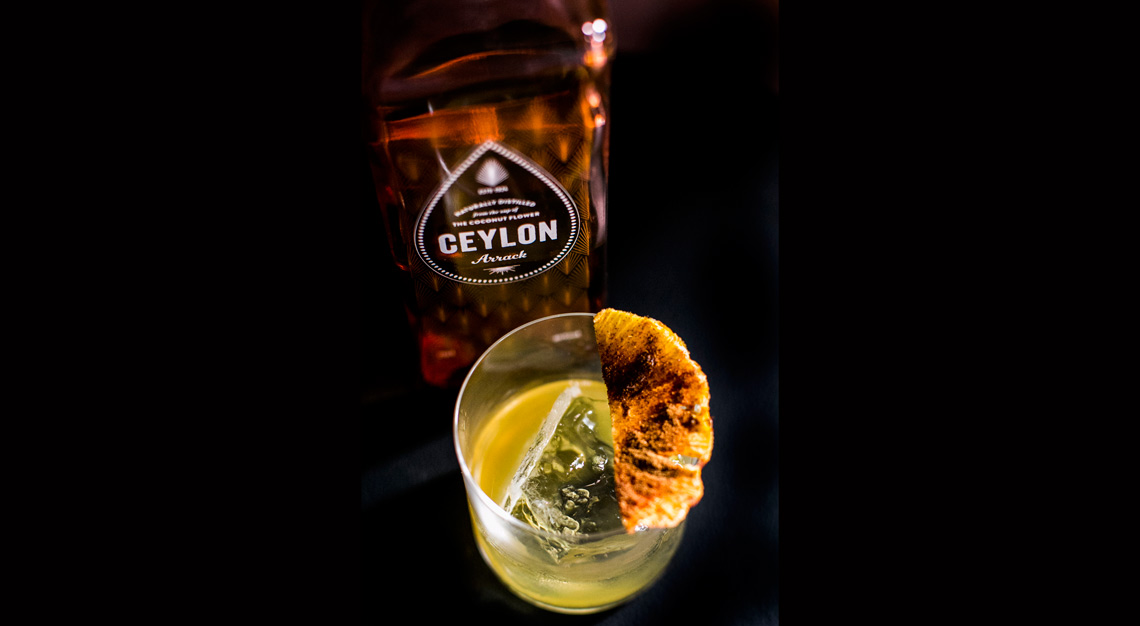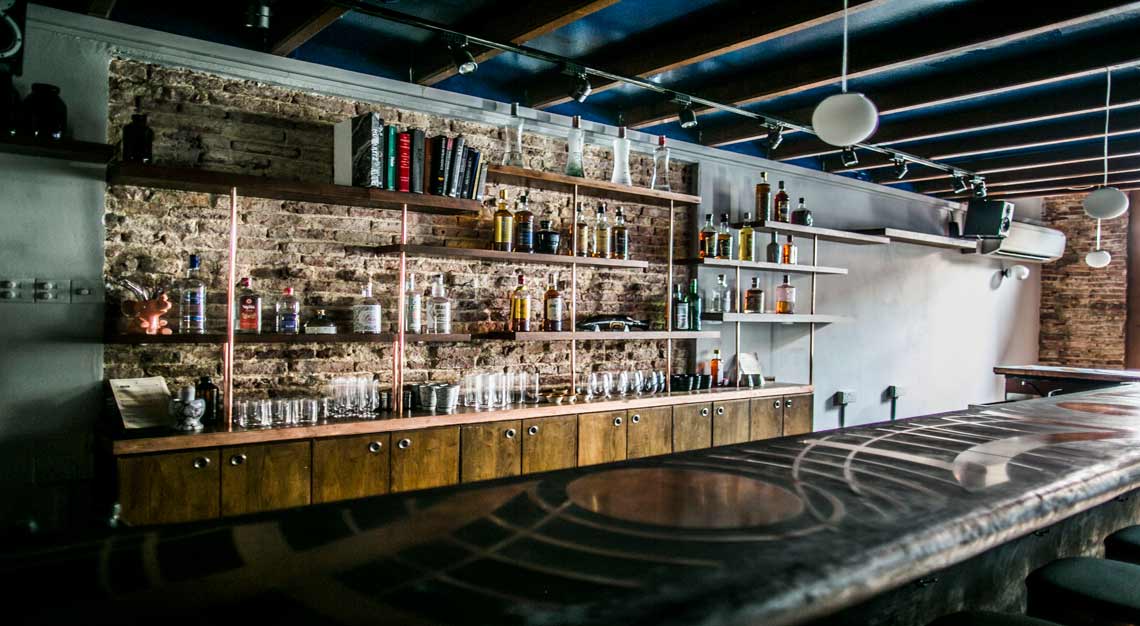 Native
One of the world's best bars (12th, to be exact), Native takes inspiration from all around us and forages for authentic ingredients locally. Sustainability is the name of the game at Native. Founded by Vijay Mudaliar, Native is committed to using local and regional produce and supporting local and regional craftsmen. The cocktail menu here is unique as well, utilising unorthodox ingredients such as pulverised grasshoppers and obscure spirits. If the thought of having insects in your drink bugs you, their Pineapple Arrack should get your night going.
Robb Tip: Have dinner at Nae:um or Cloudstreet first, then walk over to Native for after-dinner shenanigans.
Native
52A Amoy Street
Singapore 069878
Tel: +65 8869 6520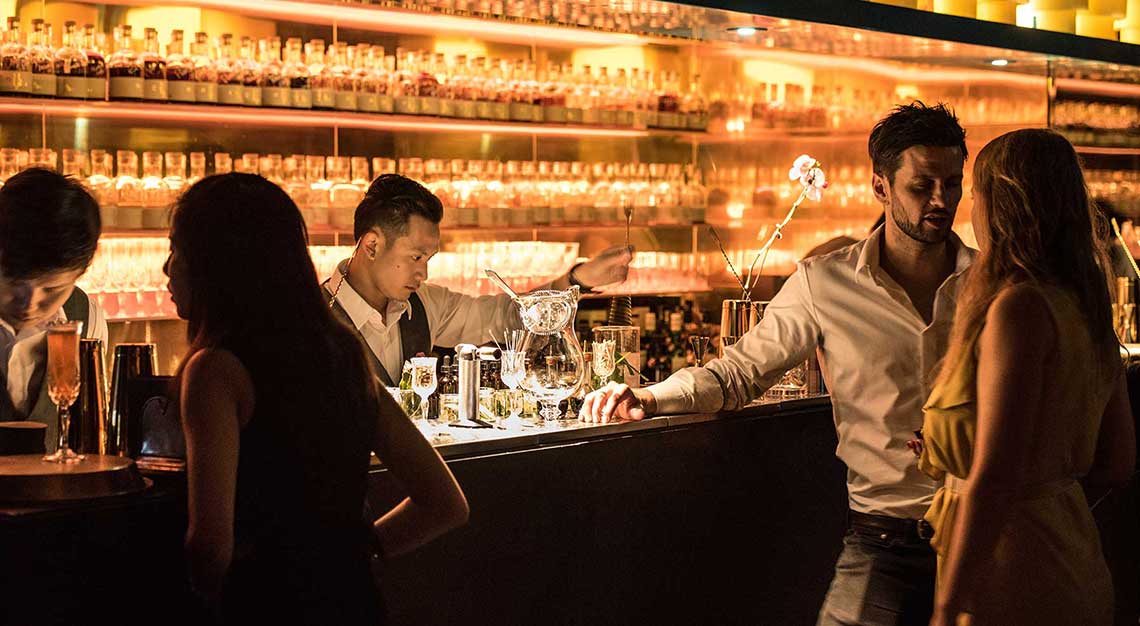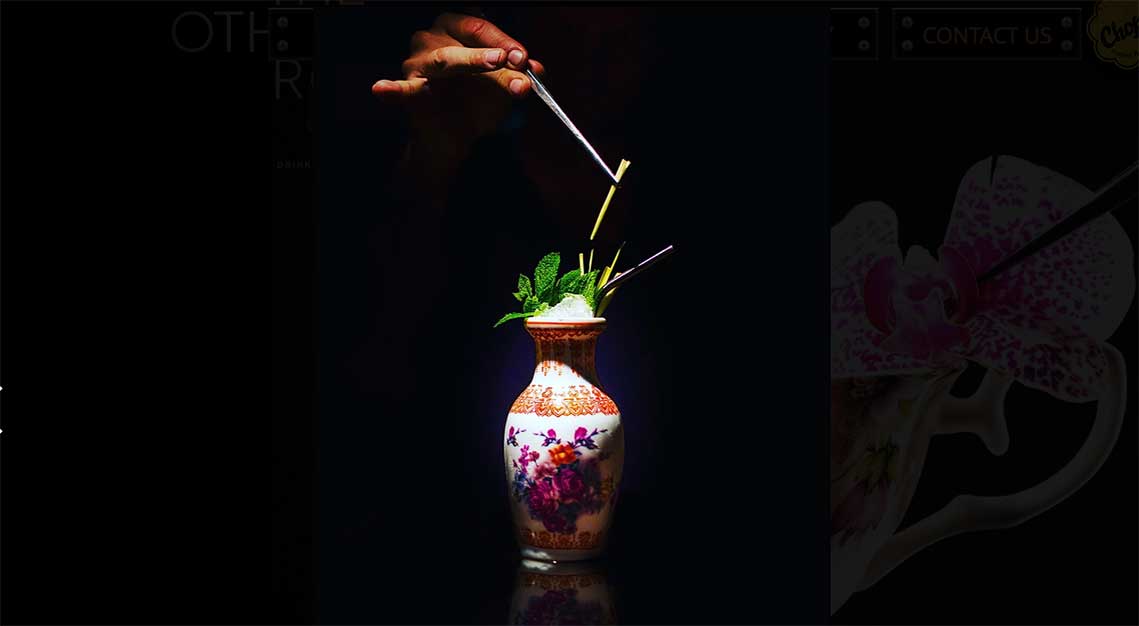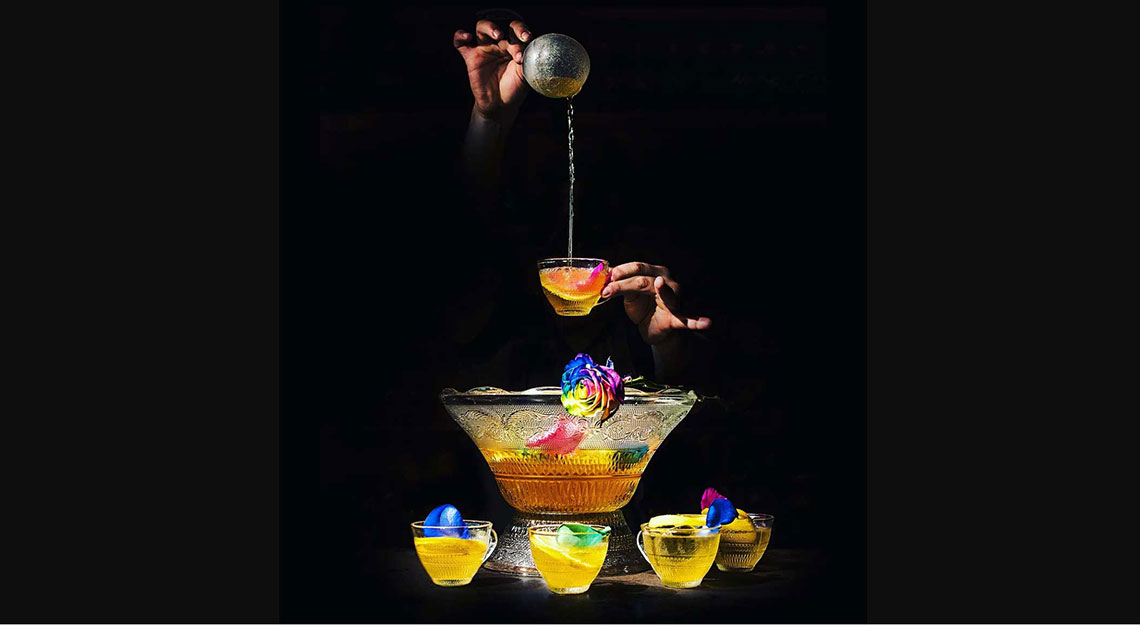 The Other Room
Prohibition-era inspired in decor, cocktails and spirit, The Other Room at Marriott Tang Plaza harkens back to the free-wheeling 1920s when drinks were strong and men made their own moonshine. At this intimate drinking house, each liquor is personally aged and casked—rum, whisky, moonshine and more. And for your reading pleasure, each drink in the extensive menu will be accompanied by its history, ingredients, strength and flavour profile.
Robb Tip: Its sister bar The Other Roof offers a wide range of tea-infused cocktails. The Teaspresso Martini, for example, is made with Patron XO, cold brew, tequila and tiramisu tea vodka. Find it on 28 Ann Siang Road.
The Other Room
320 Orchard Road
01-05, Singapore Marriott Tang Plaza Hotel
Singapore 238865
Tel: +65 8300 6085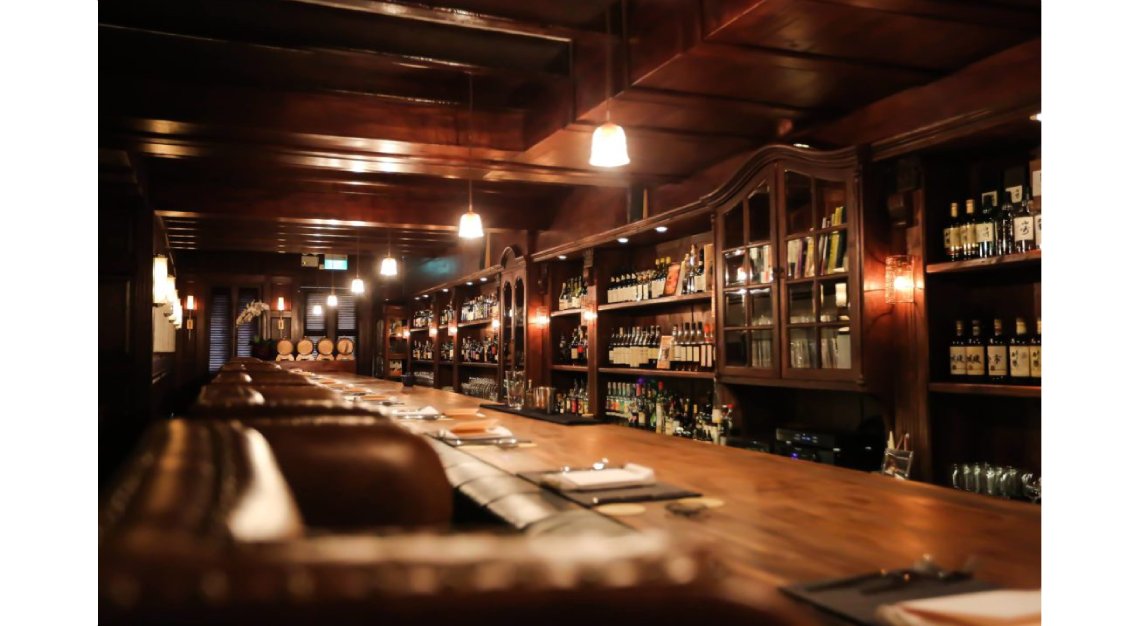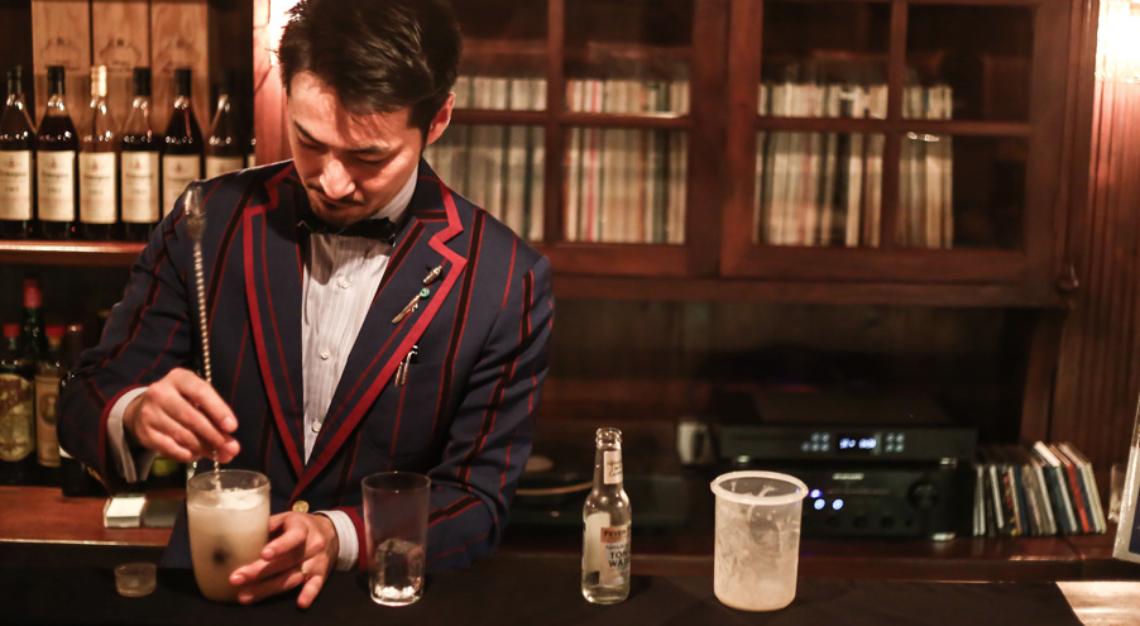 D.Bespoke
When only hand-carved ice made from the purest of water will do, it's time to have one of the luxe cocktails made by head bartender and owner at D.Bespoke, Daiki Kanetaka. Seating just 28 guests, this cosy Ginza-style bar ensures each client gets Kanetaka's full attention. Kanetaka's 16 years of experience in the highly strict Ginza bar system and stints in the whisky distilleries of Scotland ensure that you are in good hands. In fact, he will almost always insist on mixing your first drink, taking into account length, aroma, body and strength as well as taste when doing so.
Robb Tip: RPM by D.Bespoke, its younger (and possibly friendlier) sibling with a love of shochu and vinyl, is just down the road on 16 Duxton Road.
D.Bespoke
2 Bukit Pasoh Rd
Singapore 089816
Tel: +65 8141 5741