BMW delivers its most accomplished – and fastest – M3 and M4 yet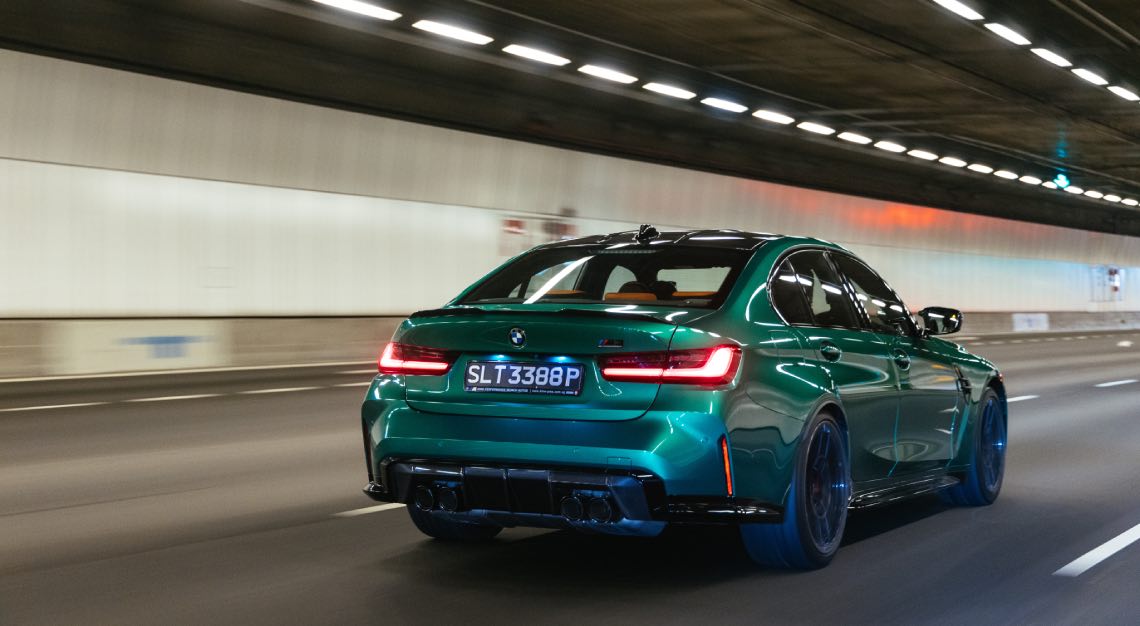 If I could be churlish about the new M3 and M4, the latest and greatest hot models to spring forth from the fevered minds at BMW's performance arm M Division, and describe them in a single phrase, it would be this: overpowered, overwrought and over here.
Now, this might sound like a slur on M Division's most powerful compact saloon and coupe, but it's also a good thing. You see, the new M3 and M4 (once upon a time, they were known as the M3 Saloon and M3 Coupé, but don't ask, it's a long story) simultaneously represents the best and worst things about performance cars in the 21st century. Confused? I don't blame you, so allow me to elucidate.
The M3 and M4 are incredible cars because they offer performance that was all but unthinkable. Available in Singapore only in the more-powerful Competition guise, the pair are equipped with a three-litre, twin-turbocharged straight-six engine producing 510hp and 650Nm.
Against the most powerful version of the first-generation M3, a car that rolled off the production line 30 years ago, the new M3 and M4 are over twice as powerful. And even against Competition variants of the last-generation M3/M4, the new cars have 60hp more.
Suffice it to say, they're monstrously powerful things, capable of hurtling from a standstill to 100km/hr in just 3.9 seconds. Should you ever find yourself on a racetrack, or a public road that has no speed limits, you'll find the saloon and coupe twins to be capable of zero to 200km/hr in 12.5 seconds.
Just a decade or so ago, this would be a performance that would be knocking (in a fairly insistent fashion) on the door of most supercars.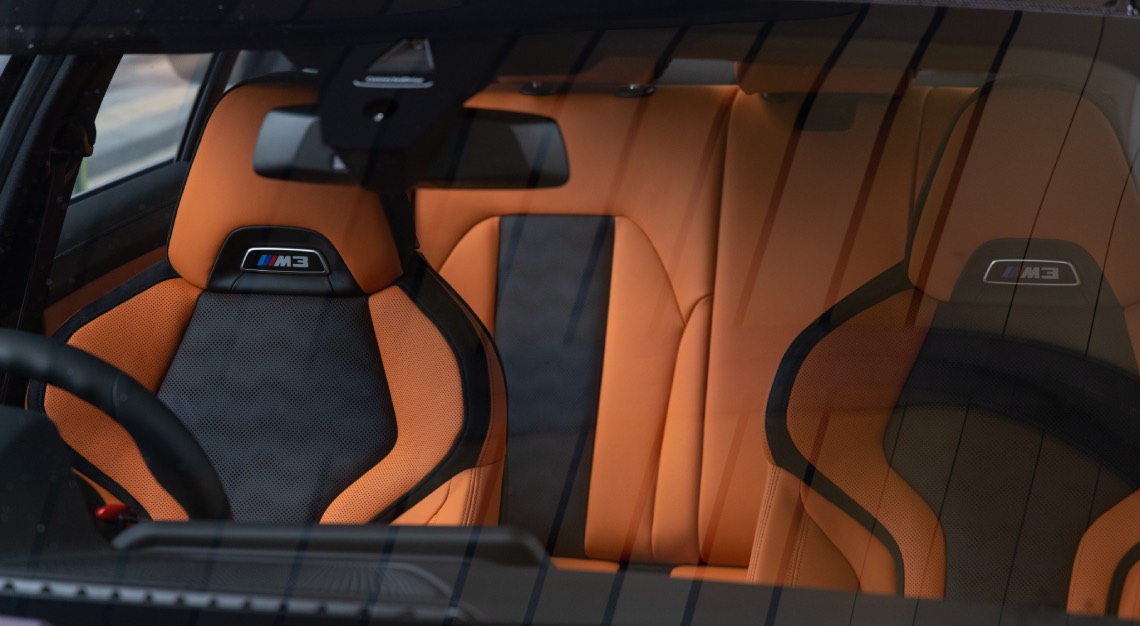 And it's not just how the M3 and M4's prodigious straight-line acceleration and tremendous in-gear punch, it's also how quickly they go around corners as well.
The sort of speed, surefootedness and surprising agility (remember, these are cars that weigh around 1,700kg each) simply beggars belief. There's an uncanny deftness to the helm, with just the right amount of weighting and pinpoint accuracy. In fact, in my time with the pair, I must admit to thinking they were all-wheel drive, such is the level of mechanical grip and poise on offer.
Turns out the M3 and M4 I drove were rear-wheel drive, though there's an all-wheel drive version in the works that will be released later this year. And yes, those cars were running on 'standard' Michelin Pilot Sport 4S tyres, with track day-special rubber available as an option.
And the M3 and M4 will do all that without any detriment to daily usability. Where in the past, such high performance would usually mean a car that's nervous and highly strung, stick the M3/M4 in Comfort mode and they feel no more intimidating than any other 3 or 4 Series.
Sure, there are constant reminders of the M twins' capabilities – deep bucket seats with an illuminated model badge high on the backrest, the liberal lashings of carbon fibre throughout the cabin, an M-specific instrument cluster, and of course, the steroidal exterior design. For better or worse, the M3 has the same oversized vertical grille as the M4 and 4 Series,
There are other reminders as well, like the firm ride and constant exhaust burble, but it never gets obtrusive. This is in spite of the plethora of model-specific chassis reinforcements including a rear subframe bolted directly to the bodyshell. The M3 and M4 are equally happy to crawl through city traffic as they are for a blast on the racetrack. 'Blast' being the operative word here because with the exhaust flaps opened and the engine at full chat, the M3 and M4 are as explosive as they get.
So, given their devastating point-to-point pace, daily suitability and practicality (luggage capacity and rear bench space are unchanged over their 3 and 4 Series counterparts), it's quite easy to declare the M3 and M4 performance car perfection.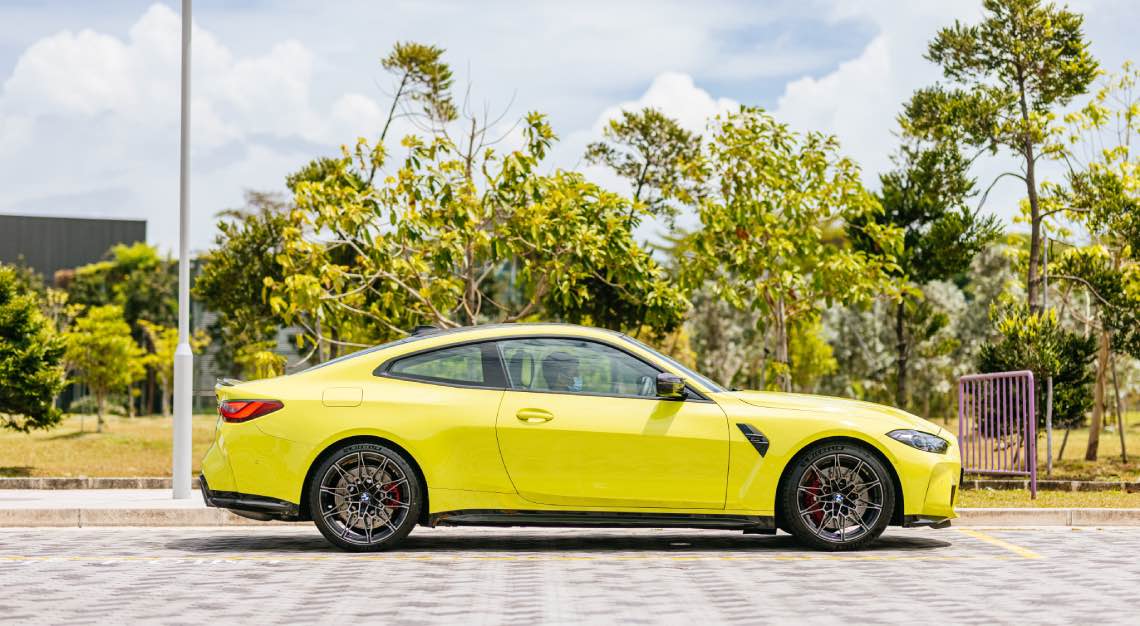 And objectively, they are. Their sheer breadth of capability and charisma make them easy recommendations in their segment, if you can stomach the grilles (trust me, you'll get used to them) and their price tags of S$461,888 and S$466,888 for the M3 and M4 respectively.
But for all that, I can't help but be a touch disappointed at the direction most modern performance cars are taking, in how overwrought they are. In the case of the M3 and M4, I think they have far too much power – more than is sensible on the road and most importantly, more than is exploitable by your average, non-racing driver.
This makes it difficult to finesse corners in the M3 and M4. The huge power means you'll be arriving at curves far quicker than your brain can process, tiptoeing through them, then brutalising them with the power train's glut of torque on exit, trusting in the electronics and sticky rubber to see you through.
Add to that how complex the M3 and M4 are to set up. There are no less than seven settings to play around with, from throttle sensitivity, gearshift aggressiveness, damper firmness, steering weight, brake pedal sensitivity, stability control thresholds and 10(!) settings for traction control system intervention.
They're not really cars you get in and drive. Well, you could, but if you even have a touch of OCD-ness about you as I do, it's likely you'll be spending a good 10 minutes fiddling around with either car's settings.
Thankfully, you can save your preferred set-up through pressing the 'ears' on the steering wheel (marked M1 and M2) for easier access in the future.
Then again, I concede that I'm making much ado about nothing and just being a grump. Seen through the cold lens of impartiality, the M3 and M4 are marvels of modern automotive engineering – and dare I say it – perhaps deserving a place as one of the finest compact sports cars BMW has ever made.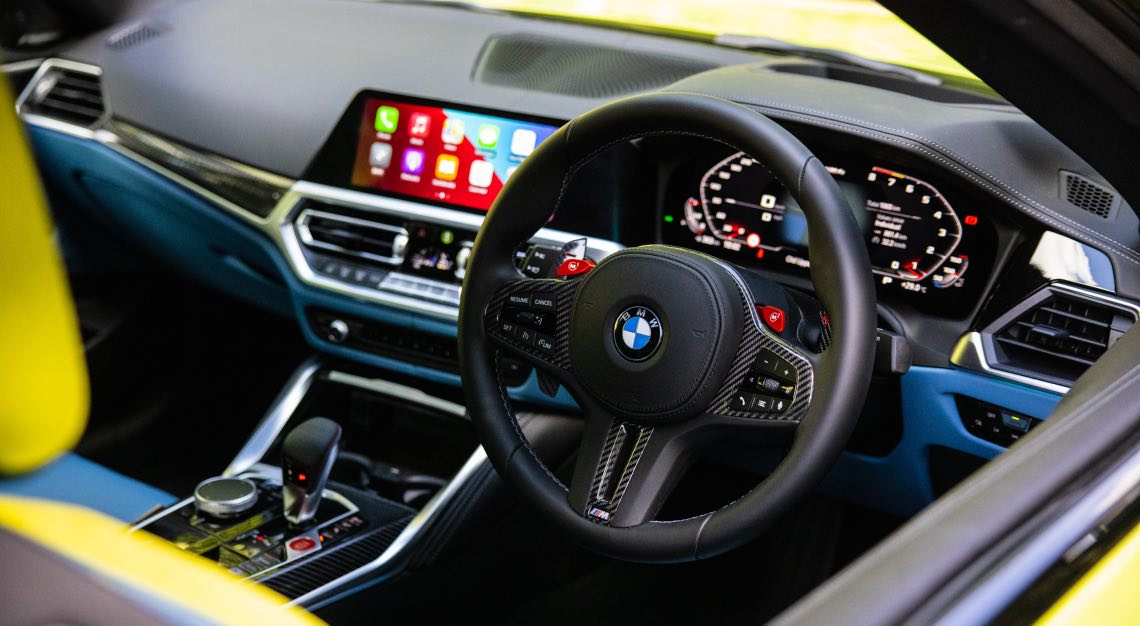 Specifications
Engine: 2,993cc, 24 valves, inline-six, turbocharged
Power: 510hp at 6,250rpm
Torque: 650Nm at 2,750-5,500rpm
0-100km/hr: 3.5 seconds
Top speed: 290km/hr
Transmission: Eight-speed automatic
Fuel consumption: 10.2 litres/100km
VES band: C2 (S$20,000 surcharge)
Price: From S$461,888 (including COE, excluding options)
This story first appeared in the July 2021 issue. Purchase it as a hard or digital copy, or have luxury delivered to your door by subscribing here