The Dom Pérignon Vintage 2012 has a nose that is full and varied, with an almost tactile bouquet that allows flowers and fruit to mingle before leading into a mineral vegetality. Enjoy it as part of a special menu at 28Wilkie until 14 June 2022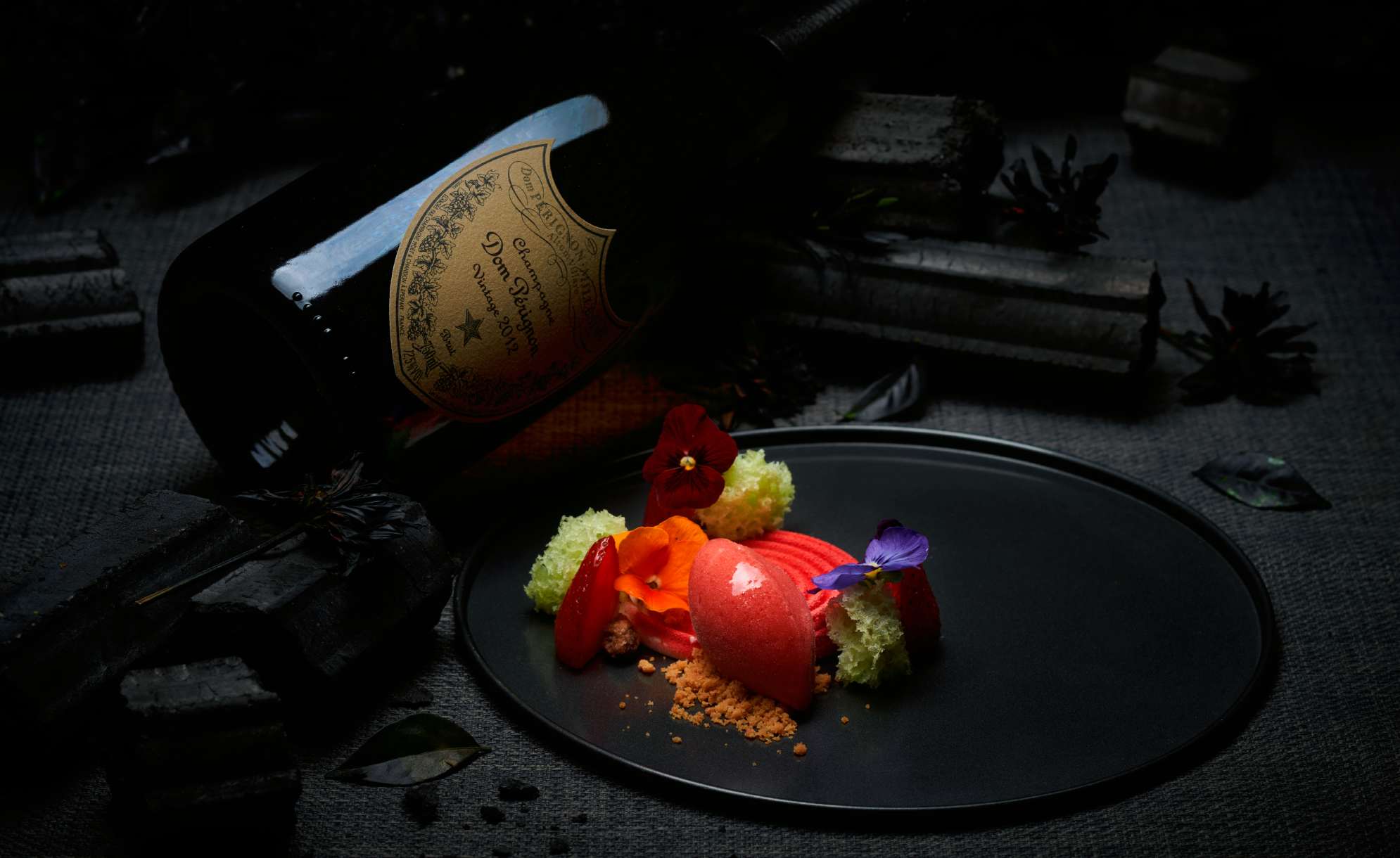 When Dom Pierre Pérignon was appointed as procurator of the Abbaye d'Hautvillers in 1668, he could hardly have imagined the legacy he would create. He spent nearly half a century in his role, dedicating every fibre of his being to the production of the "best wine in the world." A pioneer and an innovator, he evolved the concept of blending grapes (which was unusual at the time) to balance the end product and make a whole that was so much greater than the sum of the parts. It was he who, according to legend, came up with the notion of producing a white wine from red grapes. 
The philosophy, the ambition and the drive that subsequent generations displayed in upholding Dom Pérignon's vision have made the house and the cuvée synonymous with luxury and finesse. This is why each release is highly anticipated, and the Dom Pérignon Vintage 2012 is no exception.  
In fact, excitement among the coterie of Champagne aficionados has been particularly clamorous, bearing in mind what we all now know about the year itself. In terms of the weather and the growing conditions it was at once calamitous and glorious—from frost and torrential rains, to hailstorms, cold spells and an intense summer heat wave that, more or less, saved the harvest—as the vines stood their ground to produce an exceptional vintage imbued with startling contrasts and complexity. For wine making it was a year of paradoxes, but it may well have produced one of Dom Pérignon's most illustrious vintages.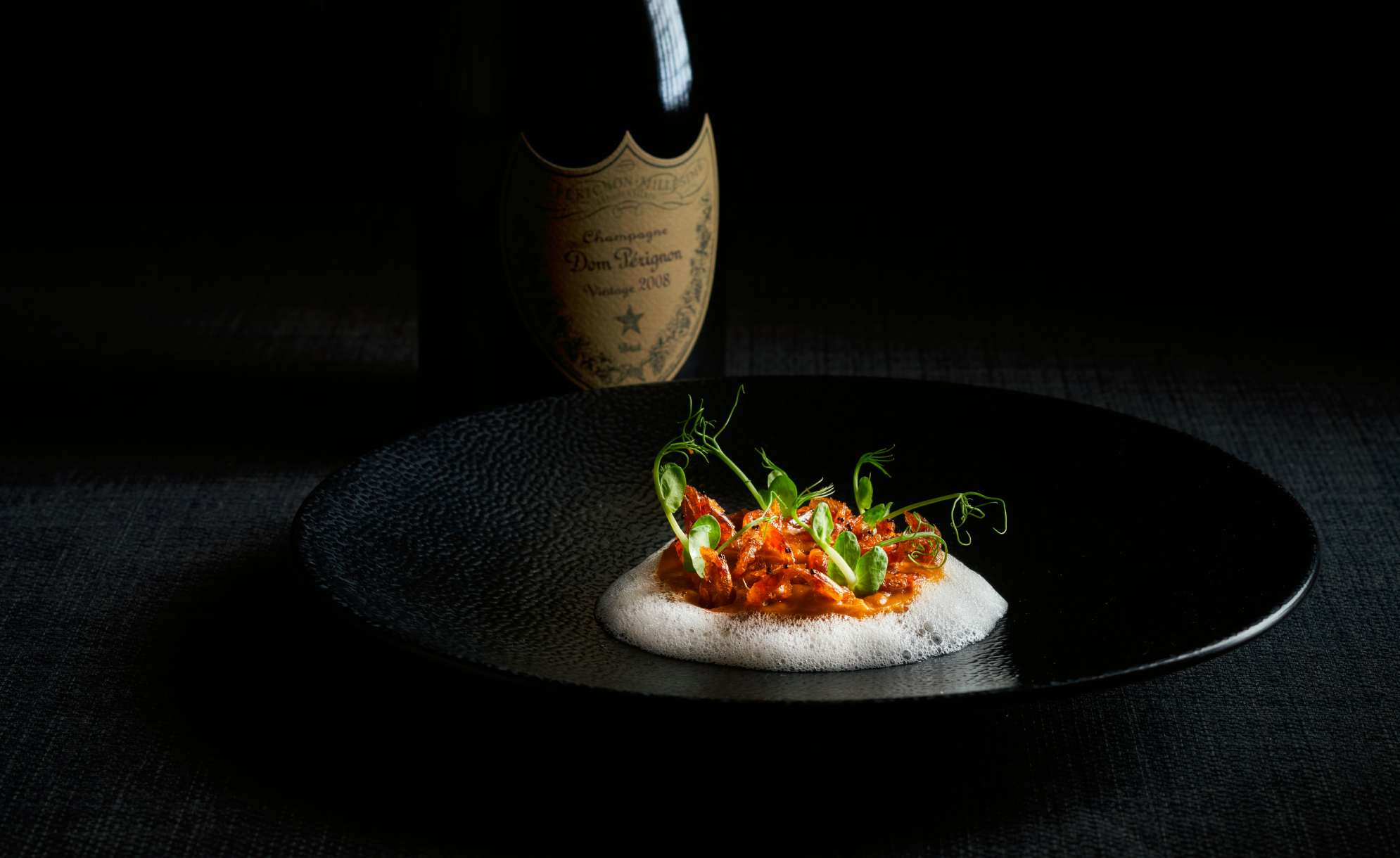 The nose is full and varied, with an almost tactile bouquet that allows the fruity and floral to mingle before leading into a mineral vegetality. Hints of nectarous apricot, powdery white flowers, rhubarb and mint play beautifully with a mildly spicy white pepper undertone. 
The palate is positively energetic with an almost unrivalled vibrancy that is rounded by ripe fruit and displays a near perfect antagonism in the acidity/bitterness/creaminess triumvirate. It is, to quote Chef de Cave, Vincent Chaperon, an expression of "explosive harmony", and while that may sound counterintuitive, it most certainly isn't. There is a veritable surge of effervescence on the palate leading to a penetrative tautness in a toasty finish that exhibits notes of ginger and tobacco. The Dom Pérignon Vintage 2012 could be compared to the almost legendary Vintage 1990, and favourably so, displaying what Dom Pérignon himself was striving for all those years ago in terms of a sophisticated balance that both challenges and delights.
If you're wondering what type of cuisine would complement such a magnificent example of vinification, fret not. Chef Seth Lai has it covered at his Michelin-starred restaurant, 28Wilkie, with a specially curated menu available from the Dom Pérignon Vintage 2012's launch in Singapore until 14 June 2022. 
The five-course menu starts at S$288++ per person, with a wine pairing menu at S$480++ that includes a first of its kind in Singapore. Along with the Dom Pérignon Vintage 2012, diners will have the rare opportunity to indulge in a vertical tasting, with the Dom Pérignon Vintage 2008 and Dom Pérignon Vintage 2010 in attendance to chart the different, but unwaveringly fine quality of the Champagne expressions. 
The wine pairing will be available with a minimum of five people per booking, and reservations can be made online at 28Wilkie (28wilkie.com) or by phone at +65 9776 2828.
The menu, entitled Dark Harmony will showcase the finest ingredients and technical culinary chops for which Chef Lai has rightfully become renown. It promises to be an extraordinary experience for both foodies and lovers of what could prove to be a standout vintage from one of the world's most iconic Champagnes.