db Bistro & Oyster Bar hasn't got plans to disappoint its patrons, even in the near future. A recent visit to the bistro testifies
Having a meal in db Bistro & Oyster Bar is akin to experiencing a much needed respite from the humdrum of life, albeit the restaurant's location in bustling Marina Bay Sands. Chef Daniel Boulud, the man behind the refined French joint, hasn't paid a visit to his culinary outpost in the Lion City for more than year since the pandemic hit – but this hasn't hindered the local team from running the show impressively. The menu here has recently been refreshed with around 20 new dishes, and we found ourselves putting some of Boulud's new culinary creations to the test a few weeks ago.
Editor's note: Read our other restaurant reviews here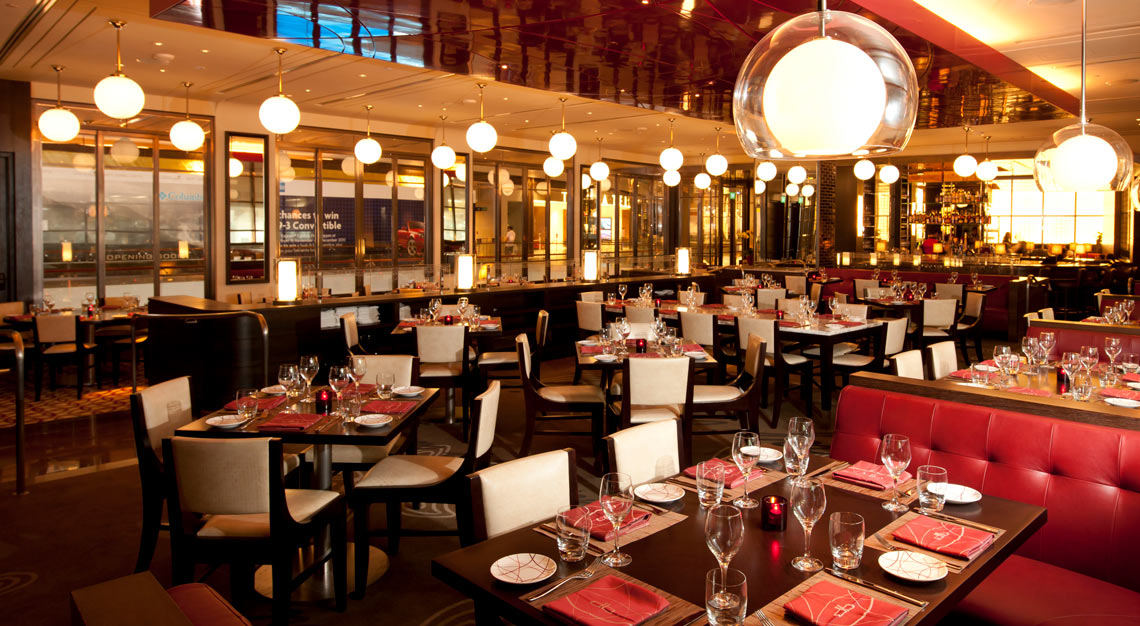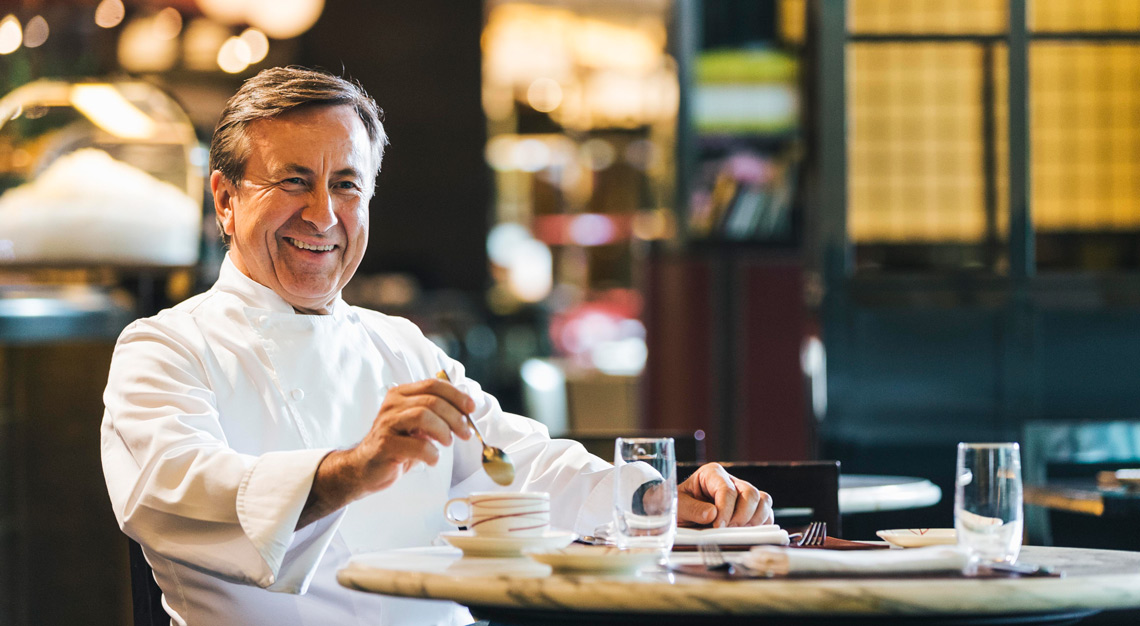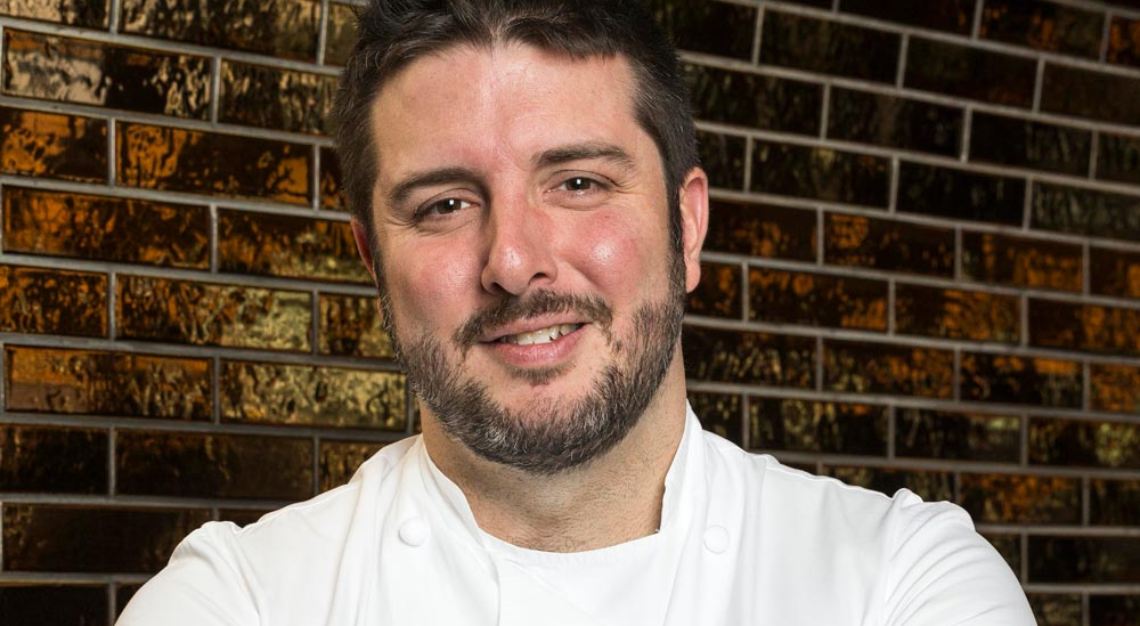 Ambience
The tone is set as soon as you find yourself at the entrance – a hybrid of Manhattan and Parisian bistro-style chic is palpable across details like hanging globe lights, red leather banquettes and a warmly hued tiled floor. You'll find yourself a seat in one of three distinct areas: an oyster bar at the fore of the restaurant, a circular bar enveloped in subway tiles emitting Paris metro vibe, or a dining room with upper and lower sections that look into the glass-enclosed kitchen. Or when a special occasion beckons, the best seats in the house are in a private dining room that accommodates up to 20 guests with a view into the wine cellar.
But make no mistake – the atmosphere is a huge contrast to the restaurant's rather mellow and subdued interiors. It's buzzing (just enough to assure you that everyone's enjoying their food), with staff occasionally scurrying to and fro the kitchen and dining areas, but never without a warm smile on their face if you do happen to look up.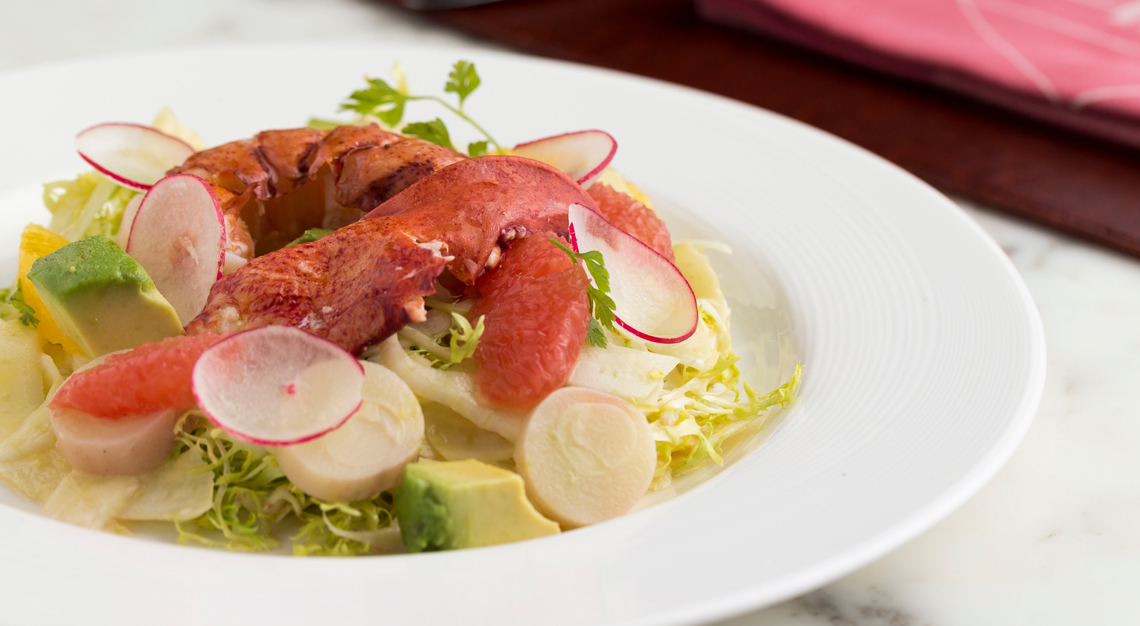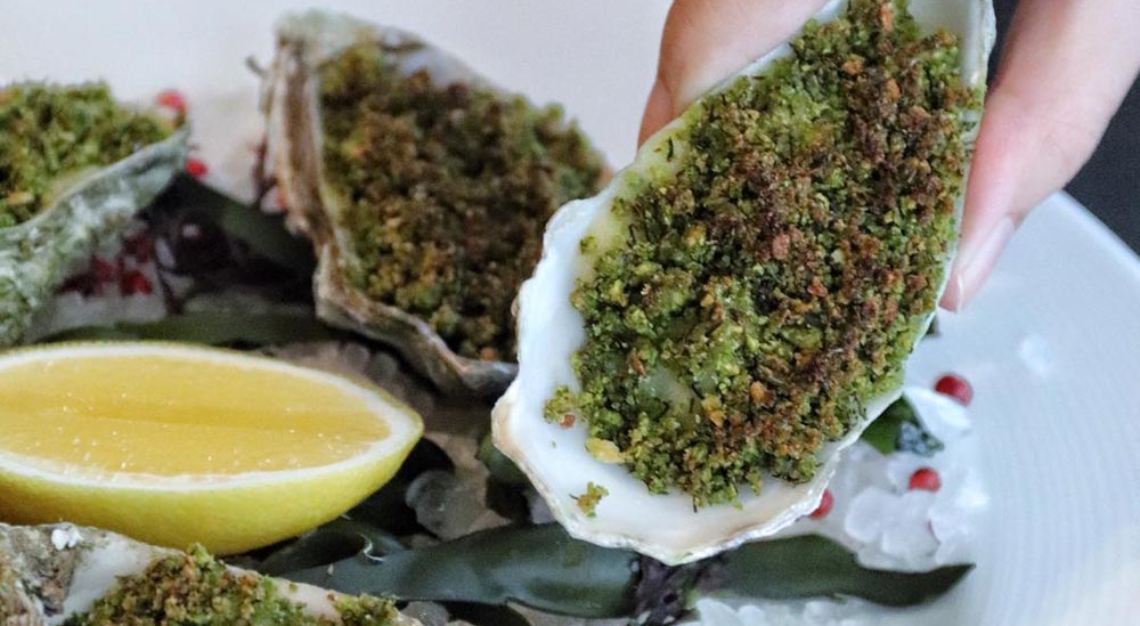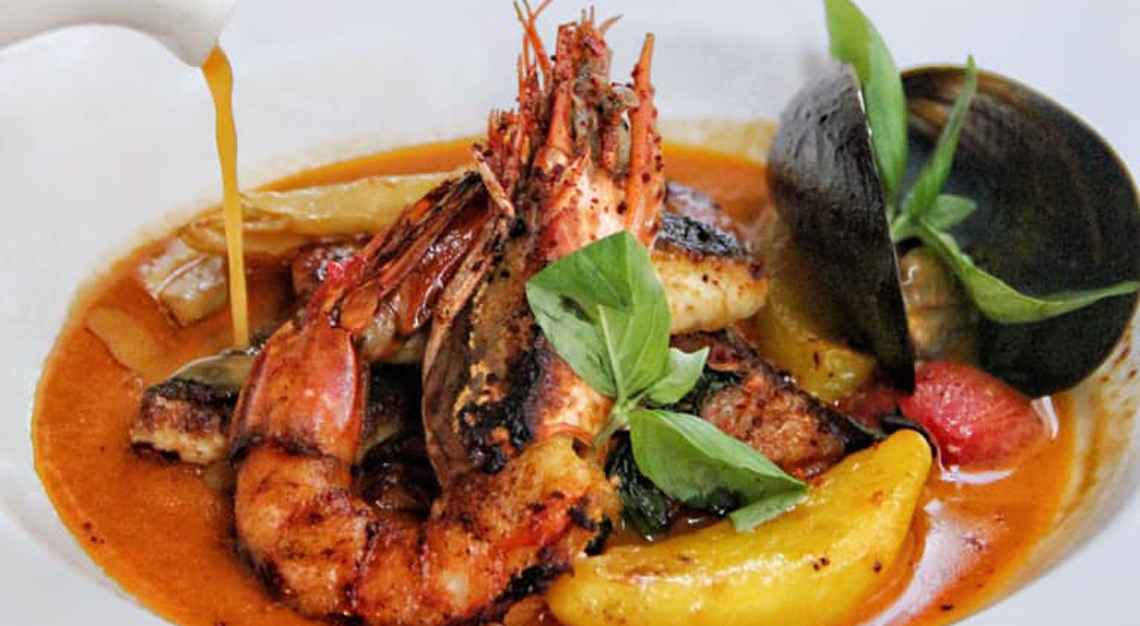 Food and drink
Boulud isn't one to do things by halves, and you'll notice this as soon as you set your eyes on one of his new dishes: Oysters "Vanderbilt". Here, oyster gratinée is deliciously peppered with crunchy hazelnut and seaweed crust, and your first bite reveals hints of tang and salt, followed by a highly gratifying, umami-like richness that comes from the oyster. It's a modern spin on a New York dish of baked oyster chowder, and a tribute to Le Pavillion, Boulud's newest addition to his restaurant empire that opened in May 2021 at One Vanderbilt New York.
But one of the most impressive dishes on the menu could just be the BLT. No, not the sandwich, but to Boulud, a very attractive-looking salad: an assemble of creamy burrata, fresh lettuce, and sweet, juicy heirloom tomatoes in balsamic and basil dressing. It's a simple, no-fuss number, but serves as an excellent starter sans all the frills – a quick reminder that half the battle, truly, is won when top-quality, fresh ingredients come to play.
And one can count on chef's inimitable skills to ensure the natural flavours of fresh seafood shine – a culinary philosophy that has stood the test of time in dishes such as the Herb-Roasted Lobster Fricassée. Little wonder this dish of succulent lobster roasted in a light stew of cherry tomatoes, fresh basil and herbs has become a crowd favourite; Boulud has done a stellar job in complementing juicy, thick slivers of lobster flesh with light yet savoury accompaniments.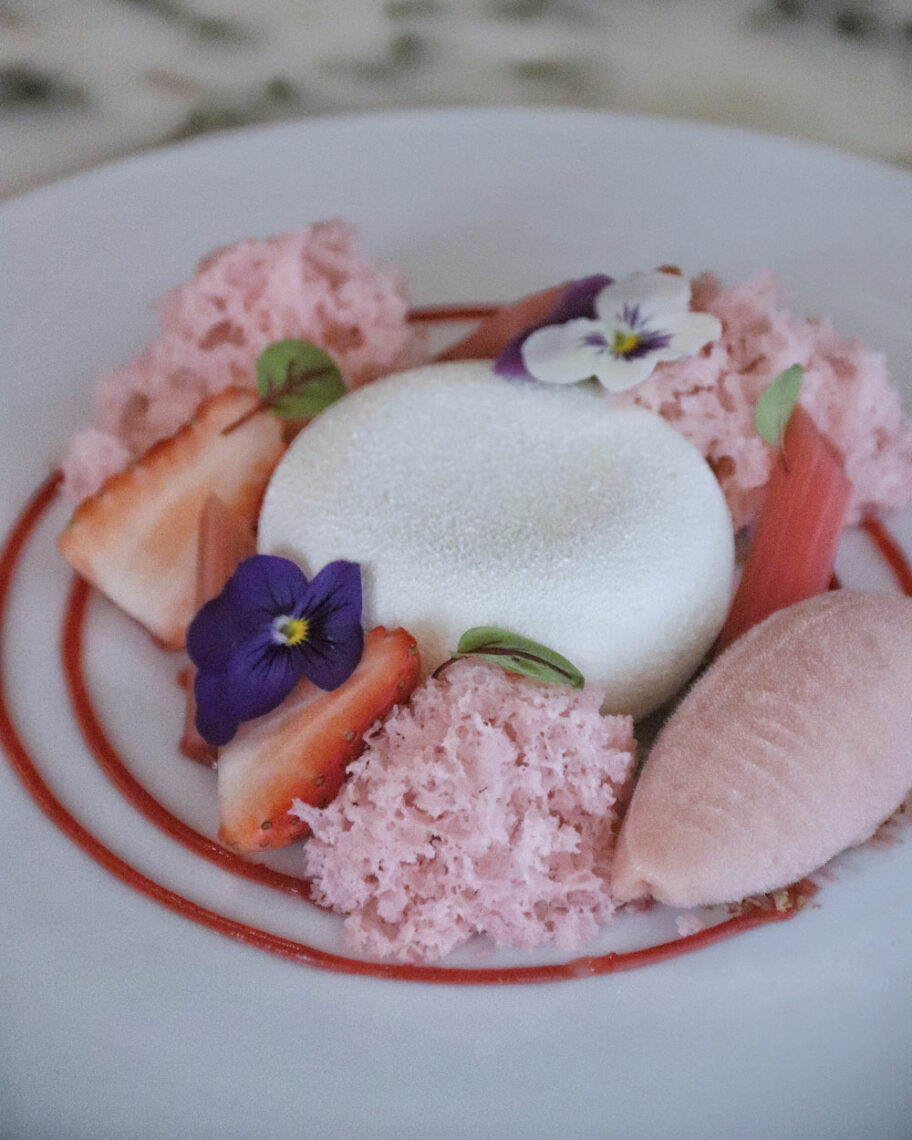 Unsurprisingly, the dessert department isn't playing second fiddle. A traditional French dessert, mousse, gets a unique treatment here: a beautiful masterpiece of peach variations, mascarpone mousse and fresh raspberries served with a dollop of vanilla and peach swirled ice cream. This final item on the menu is, least to say, an outstanding sweet treat, enough to leave me convinced that Boulud might have only one thing in his mind when in the kitchen: to ensure his guests get to enjoy a delicious escape from reality when they dine in his restaurants.
db Bistro & Oyster Bar
2 Bayfront Avenue
B1-48, Galleria Level
The Shoppes at Marina Bay Sands
Singapore 018956
Tel: +65 6688 8525