Another of the brand's models, the Vantage, will continue to be used as a safety car
Aston Martin's Formula 1 presence is growing.
The British marque's powerful DBX707 SUV will be used as an Official FIA Medical Car for the upcoming Grand Prix 2023 season, the brand announced on Thursday. Meanwhile, another of the automaker's models, the Vantage, returns as one of the Official FIA Safety Cars.
Aston Martin signed a multi-year deal with FIA to supply medical and safety cars for Formula 1 in 2021, so news of the DBX707's new role is not a complete shock. Both vehicles will wear the same Racing Green livery as the automaker's F1 race cars, which will be driven this season by two-time champion Fernando Alonso and Lance Stroll, the son of the team's part-owner and Aston Martin executive chairman, Lawrence Stroll.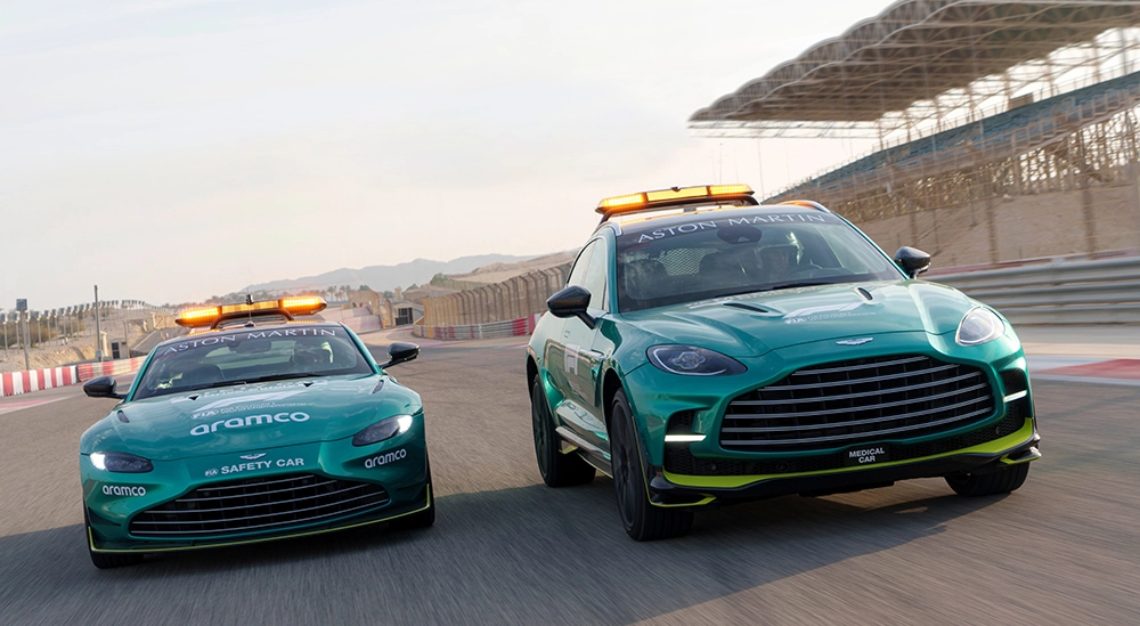 It's easy to see why the DBX707 is being used as the competition's new medical car. The most powerful version of the brand's debut SUV is a true high-performance beast. It packs all the same perks as its peers—a spacious cabin, cargo space and plenty of luxury amenities—but still drives like a sports car, thanks to a specially tuned twin-turbocharged 4.0-litre V-8 that pumps out 697 hp and 899 nm of torque. The brand has said the SUV can accelerate from zero to 100 km/hr in 3.1 seconds, which should allow the medical team to get where it needs to quickly.
The DBX707, like the Vantage safety car before it, has been equipped with special gear for its new role, including fire extinguishers, medical equipment and FIA-approved bucket seats with six-point harnesses. It's also equipped with a communication system so it can converse with Race Control when needed. The medical car will be driven by Alan van der Merwe, while Bernd Mayländer will be behind the wheel of the safety car.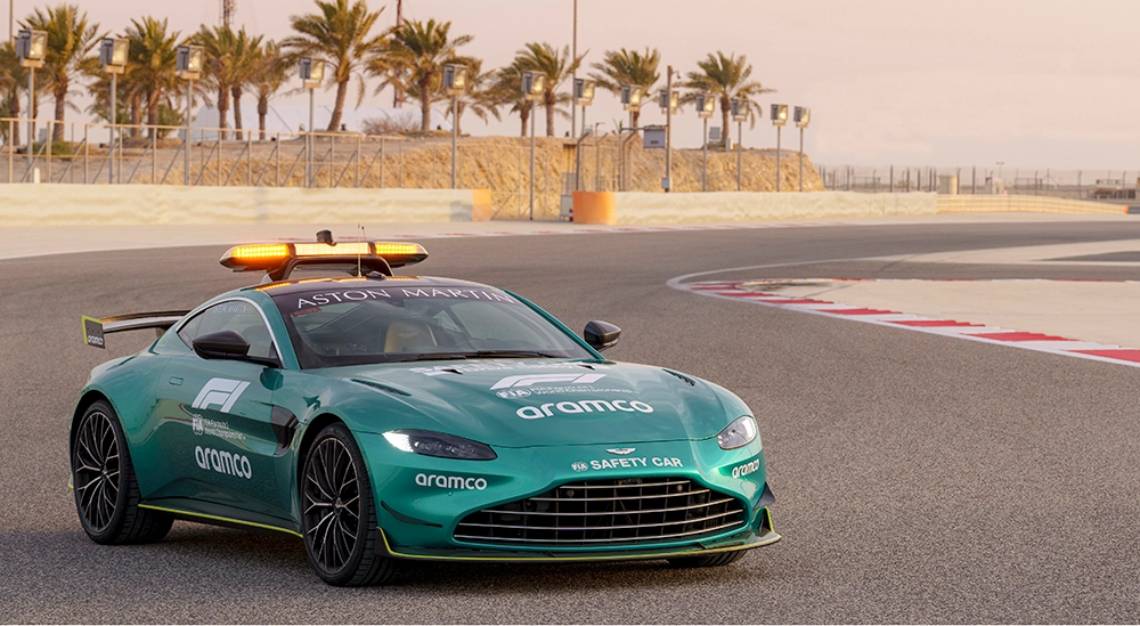 The DBX707 and Vantage won't be the only medical and safety cars you'll see during the 23-race F1 season. Mercedes-AMG vehicles will also be used for the same purpose this year. The German performance marque had yet to unveil what its new emergency vehicles will look like, but you can expect to see them during the season-opening Bahrain Grand Prix this Sunday.
This article was first published on Robb Report USA