The beautifully illustrated tome will be released this October
The official book on Lamborghini is getting a serious update for the marque's 60th anniversary. 
Later this fall, New York-based publisher Rizzoli will release Lamborghini, a fully authorised coffee table book dedicated to the storied Italian supercar maker. The beautifully illustrated tome, written by journalist Antonio Ghini, charts the brand's evolution since its founding by Ferruccio Lamborghini in 1963 and explores what makes its exotic vehicles so unique. 
Lamborghini is a comprehensive update to a book that Ghini wrote in 2020, Lamborghini: Where Why Who When What. Like that volume, the new book is divided into five macro sections. The first focuses on the village where the automaker is based, Sant'Agata Bolognese; the second on the marque's constant pursuit of technological innovation; the third on the designers and engineers responsible for its best vehicles; the fourth on the ways it has reacted to a rapidly changing industry; and, finally, the fifth on why it remains relevant after more than a half-century of operation. Each section is brought to life with beautiful photography of the company's many masterpieces.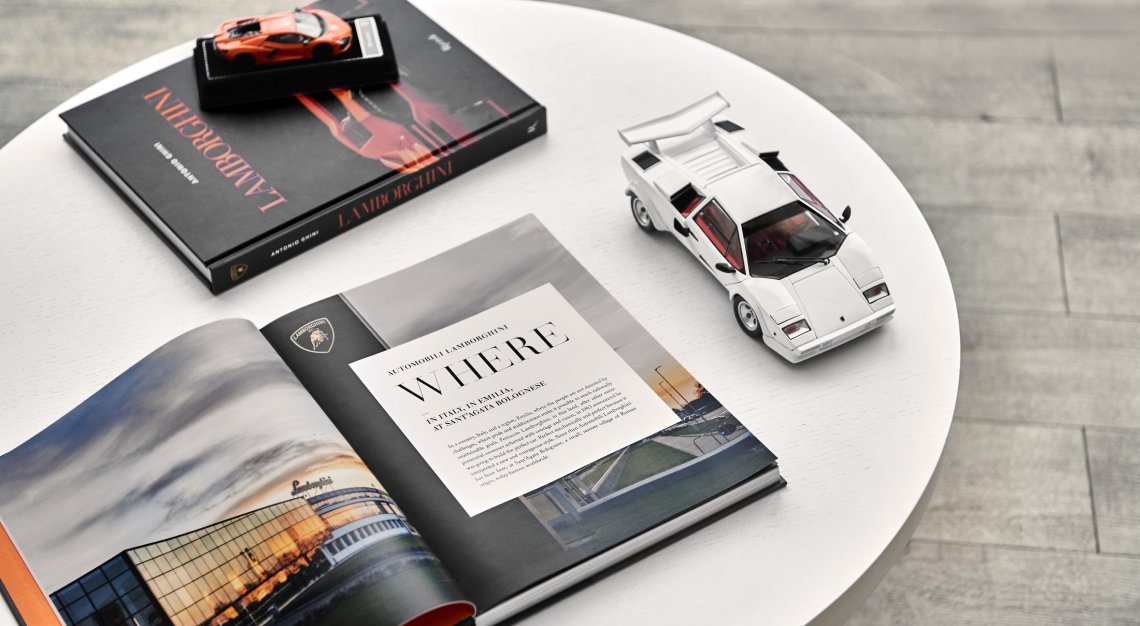 Ghini spends plenty of the book's 240 pages discussing Lamborghini's most iconic vehicles, including its breakthrough supercar, the Miura; its defining model, the Countach; and its ground-breaking SUV, the Urus. He also fills in lesser-known stories from the brand's rich history, including its failed attempts to build a Formula 1 racer.  The book also has exclusive coverage of the marque's latest model and first series-production hybrid, the Revuelto supercar, which was only unveiled in March of this year. 
Lamborghini is scheduled to arrive in bookstores on 10 October 2023. It will cost US$85 and can be pre-ordered from online retailers including Amazon and Barnes & Noble. If you can't wait three months until then, copies of Ghini's original book can be found online—just be prepared to pay up to three times the cover price to get your hands on it. 
This article was first published on Robb Report USA