Ahead of the upcoming Geneva Motor Show, we look back at the best cars that were launched there in the past decade
The trouble with doing 'greatest of' lists is there are only so many items you can, um, list. Plus, you have to set out clearly defined parameters early, if only to minimise the inevitable "what's this doing here, then" questions.
Making the job even tougher is when you have to do a greatest of list for something like the Geneva Motor Show. In case you haven't noticed, it's happened in a few weeks' time, from Thursday, 5 March 2020. 
At any rate, making a greatest hits list for the Geneva Motor Show is especially tough, because in case you haven't noticed, Geneva is where the supercars / hypercars are at. Throughout the show's long history since its inception in 1905, countless significant cars have passed through its halls.
These illustrious alumni include the Jaguar E-Type introduced at the 1961 edition, the Lamborghini Miura prototype of 1966, the out-of-this-world Ferrari Modulo concept of 1970, the Audi Quattro in 1980, the first water-cooled Porsche 911 of the 996-generation in 1998, the first car Koenigsegg sold to the public (the CC8S) in 2002 and of course, the one-off Bugatti La Voiture Noire last year. 
But, we've decided to narrow our search, instead focusing on the most significant cars from the last decade to give you a taster of what to expect this year. 
Already, there's been rumblings of a BMW i4 (an all-electric counterpart to the Munich's own 3 Series), the Bentley Mulliner Bacalar suggesting fully bespoke-bodied Bentleys are in the offing and the range-topping Porsche 911, the Turbo.
We'll be bringing you our top picks from this year's show in due course, but for now, feast your eyes on our five favourite concept cars from the last 10 years.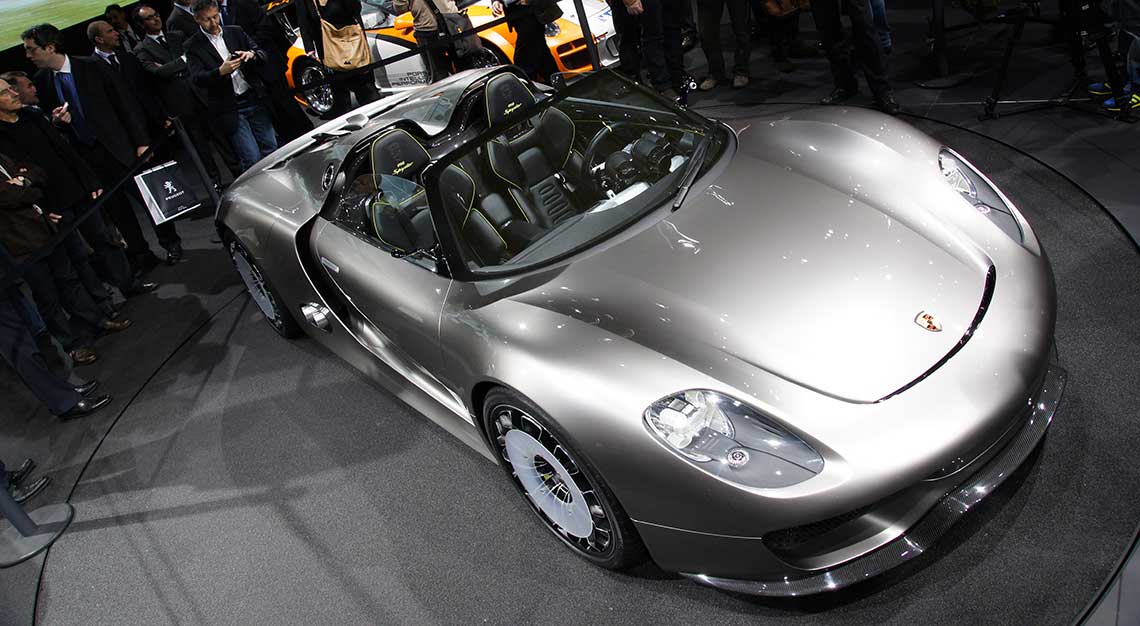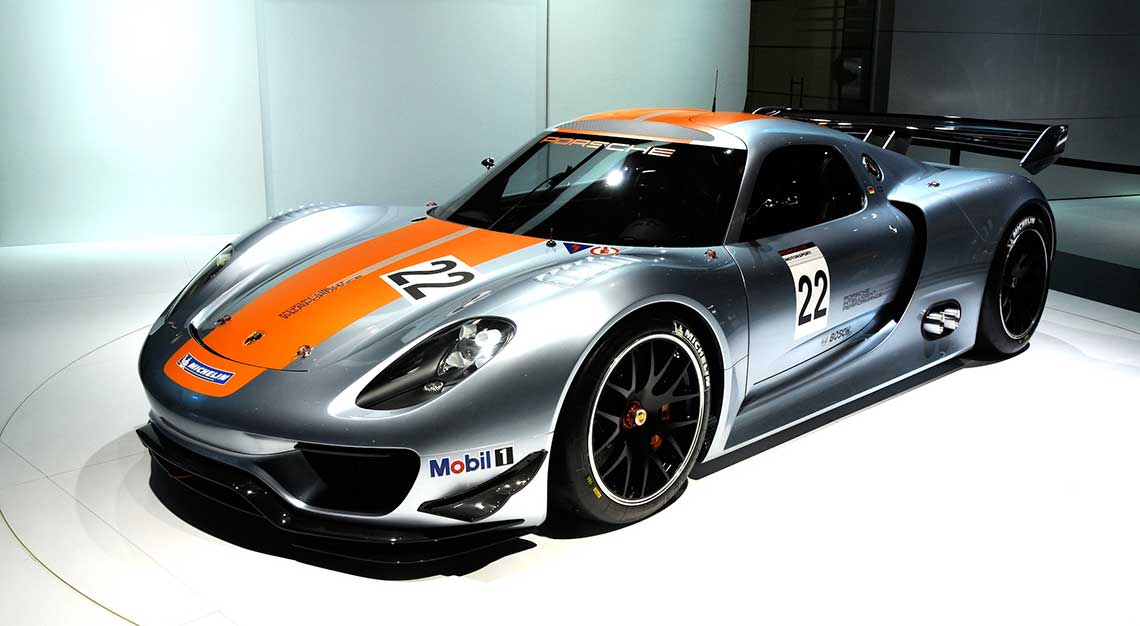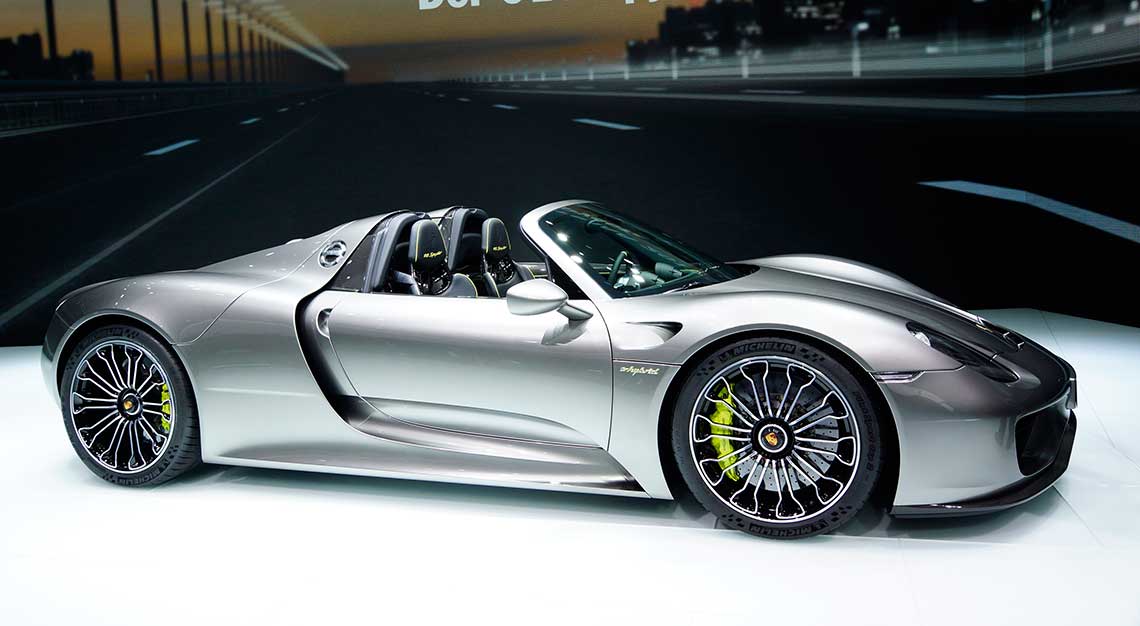 Porsche 918 Spyder (2010)
A Porsche supercar is a special thing indeed. In the carmaker's history, there have only been three of them – the 959, Carrera GT and most recently, the 918 Spyder. The first car introduced adaptive all-wheel-drive and suspension to the Porsche lineup, the second carbon fibre composite construction and the last one takes all the above and sticks in a plug-in hybrid powertrain. 
Reception to the 918 Spyder, as expected, was rapturous. The fact it was to be limited to 918 examples probably only added to that fervour. 
But while the car's nigh-900hp output, courtesy of an electric motor paired to a V8 lifted almost wholesale from one of Porsche's Le Mans prototypes is impressive, the real significance of the car is in the direction it would set for Zuffenhausen in the decade to follow. 
As with its illustrious forebears, what the 918 Spyder would serve as is a beacon for Porsche to look to for styling and engineering direction. The clean, sculptural exterior lines and 'black panel' technology used in its centre console can now be seen across the Porsche lineup. 
As for its drivetrain, Porsche is going full speed ahead with hybrids, with the Panamera and Cayenne already receiving plug-in variants. 
And electric cars. Porsche's betting the farm on its shiny new Taycan, and its crossover counterpart, the Mission E Cross Turismo that so far doesn't have a production version.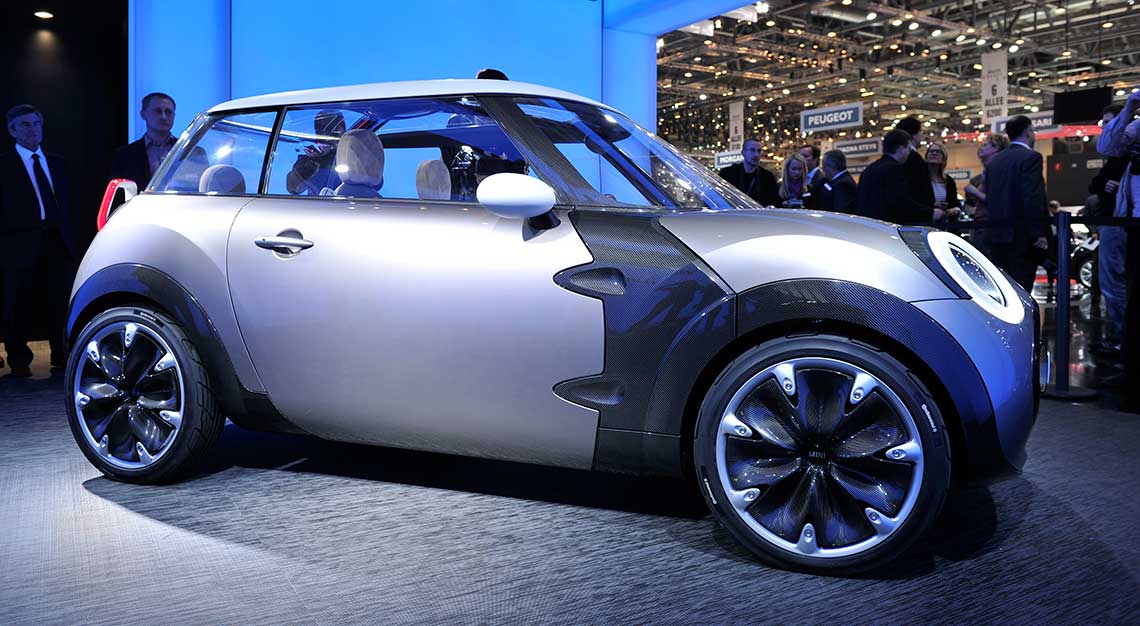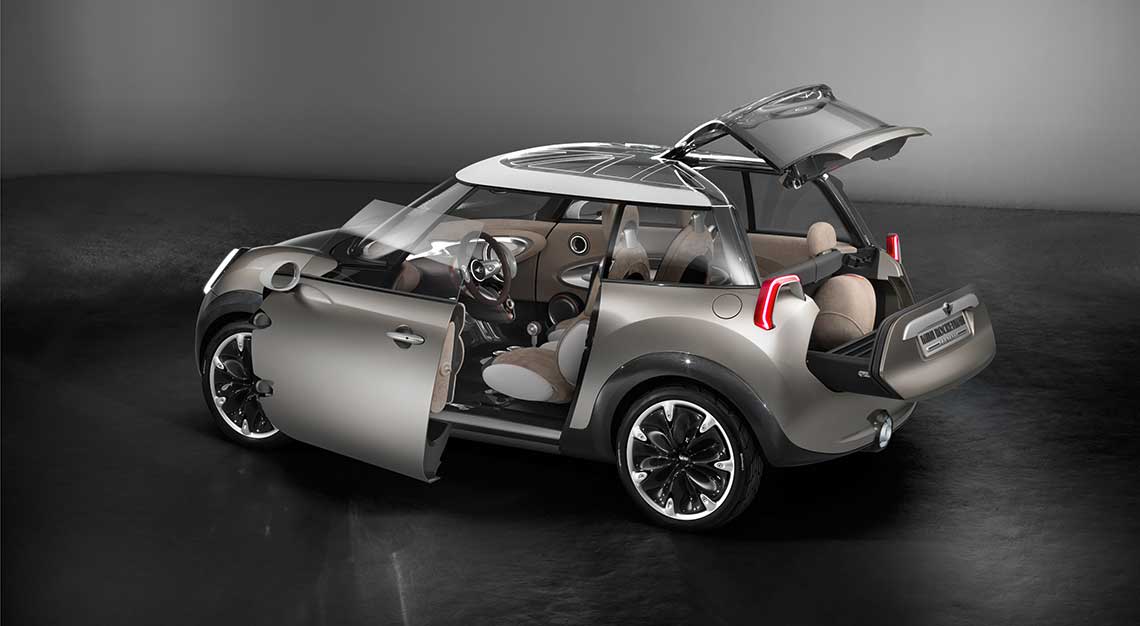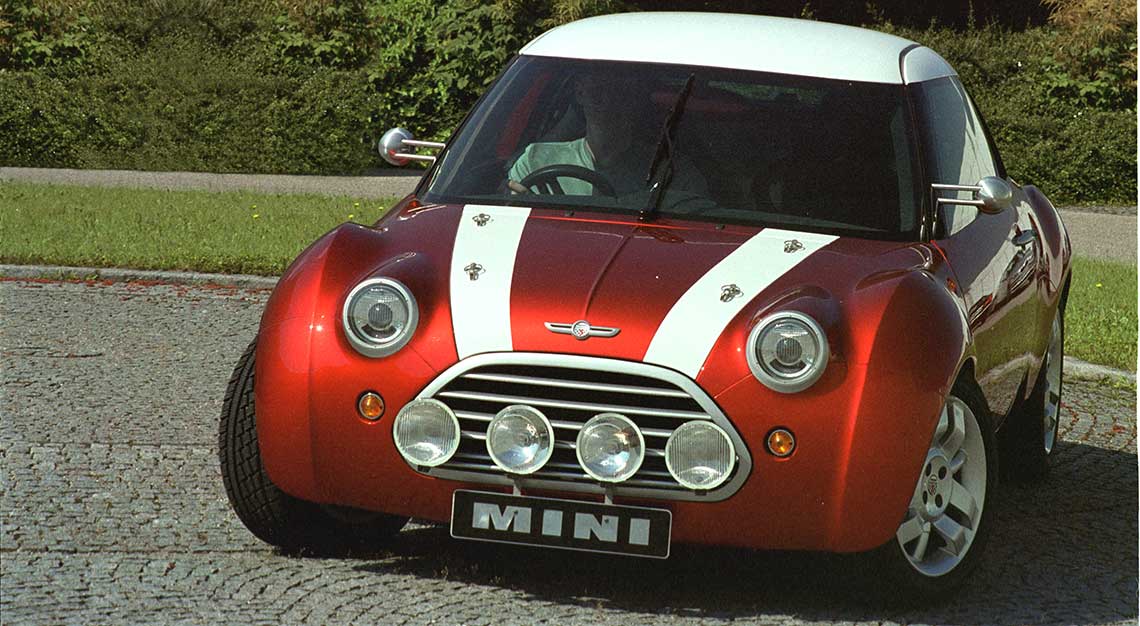 Mini Rocketman (2011)
If you're tired of the maxi cars that Mini has been peddling of late, there was a ray of hope at the 2011 Geneva Motor Show, when the BMW-owned British carmaker unveiled the Rocketman concept car. 
Only marginally longer than the Sir Alec Issigonis-designed original, the Rocketman, like its ancestor, packs in a host of things that make it feel a far bigger car than its dimensions would suggest. 
A panoramic glass roof lets in plenty of light, the doors are double-hinged to enlarge the portals while still retaining a compact footprint, and its split tailgate has a pull-out tray section and is partly attached to the roof for a wider load aperture. 
Its seating is also reconfigurable in order to turn it into a 'true' two-seater, a three-seater or a four-seater, though for that last configuration, Mini admits it's best used only for "shorter journeys". 
What's even better is the Rocketman is built around a carbon fibre space frame. You know, like a supercar. But it's likely you'll be waiting a long, long time for it to reach production, because Mini currently doesn't have plans to make the Rocketman. More's the pity.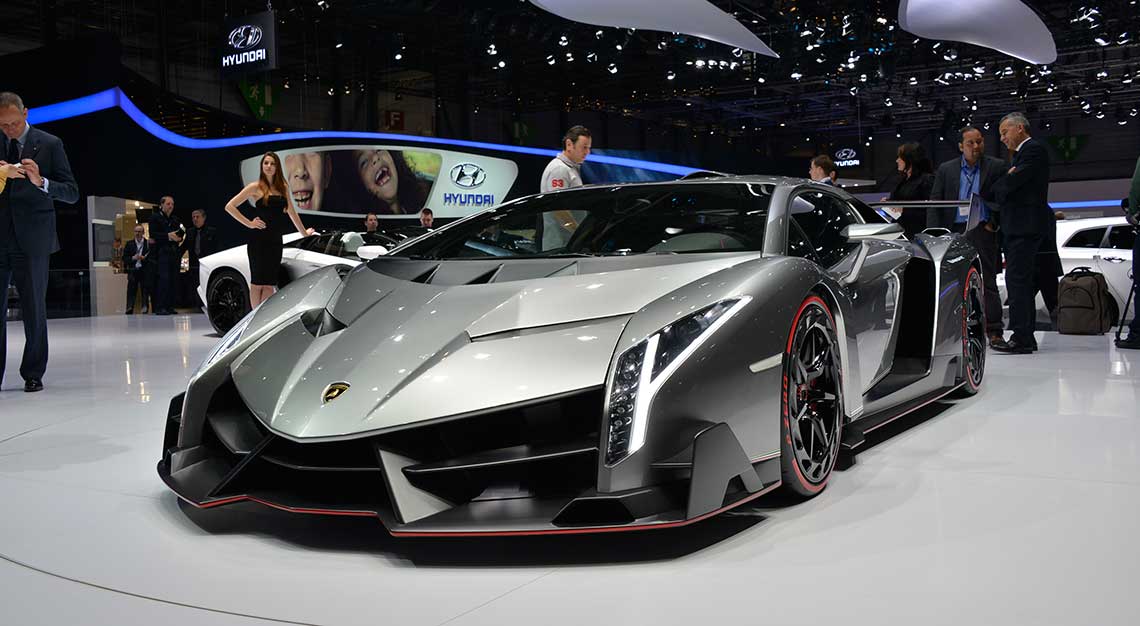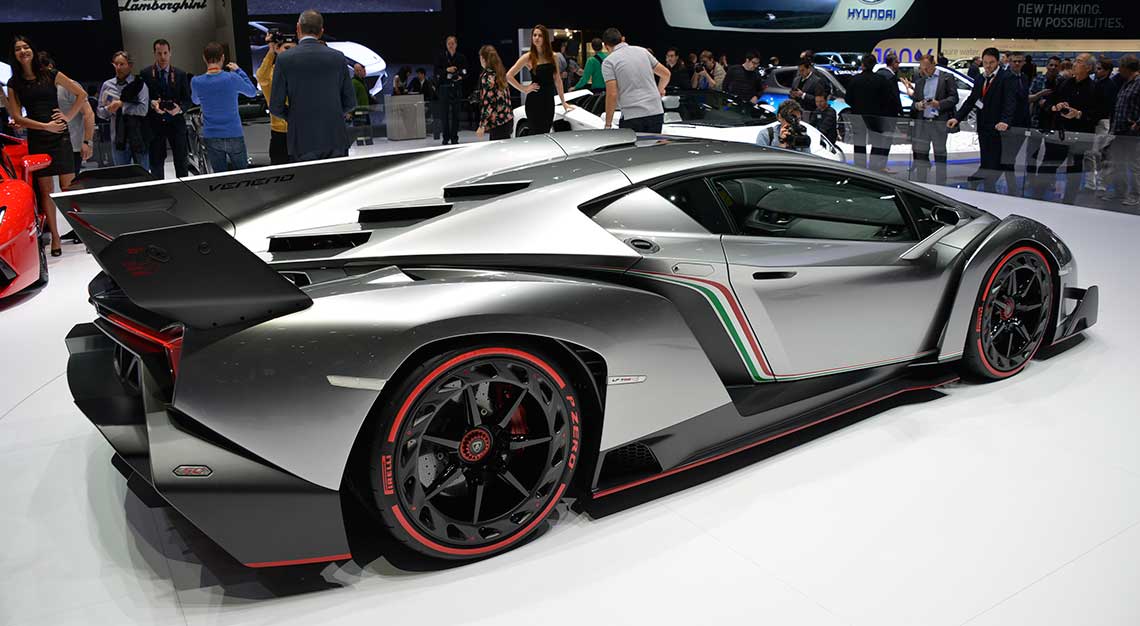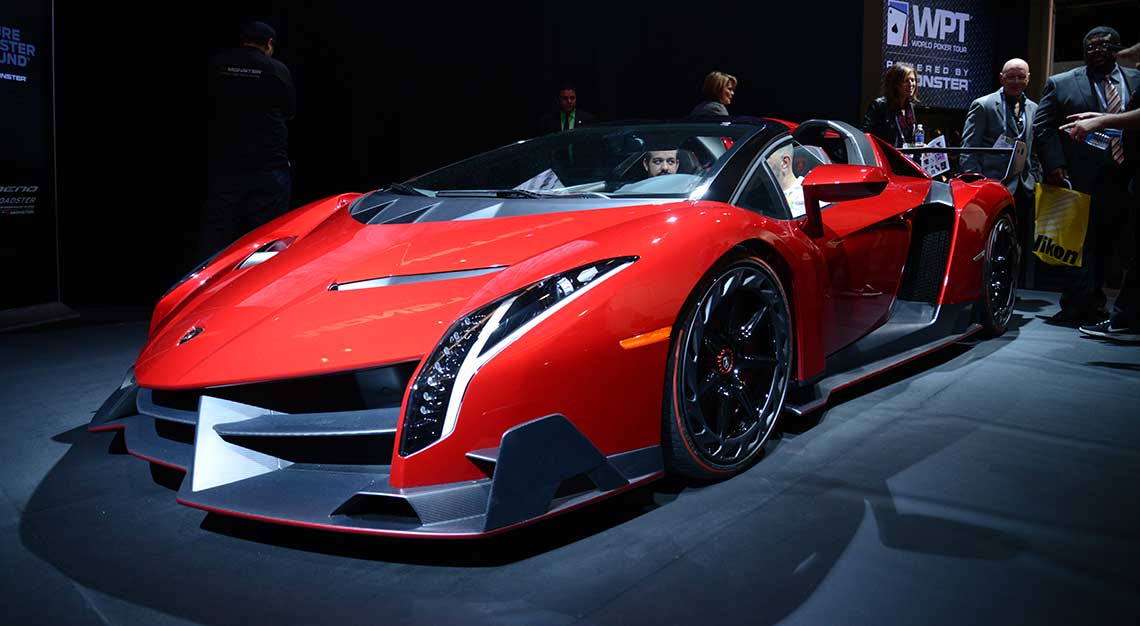 Lamborghini Veneno (2013)
If you're familiar with Lamborghini, you should know by now that they're not much interested in half measures. Even its 'normal' cars can be considered fairly extreme, but when its comes to special editions, you can be sure the Italian carmaker won't pull any punches.
Case in point, the Veneno that was the showpiece of the Lamborghini stand at the 2013 Geneva Motor Show.
It's nominally based on the Aventador supercar, but with model-specific exterior styling. Now, that sounds prosaic, but we can assure you the Veneno is anything but. Billed as a racing prototype for the road, the Veneno has more vanes, vents, strakes, canards and wings than you can shake a stick at. 
In fact, were you to slap on a few sponsors' decals, you could probably pull up with it at an endurance race event without raising too many eyebrows.
Of course, that's not entirely true, and not like you'd really want to, given the Veneno's rarity… and price. Just five coupes were built with a further nine open-top roadsters. The car's price when new, and that's assuming Lamborghini was gracious enough to allocate one to you, was well over US$4 million (S$5.56 million).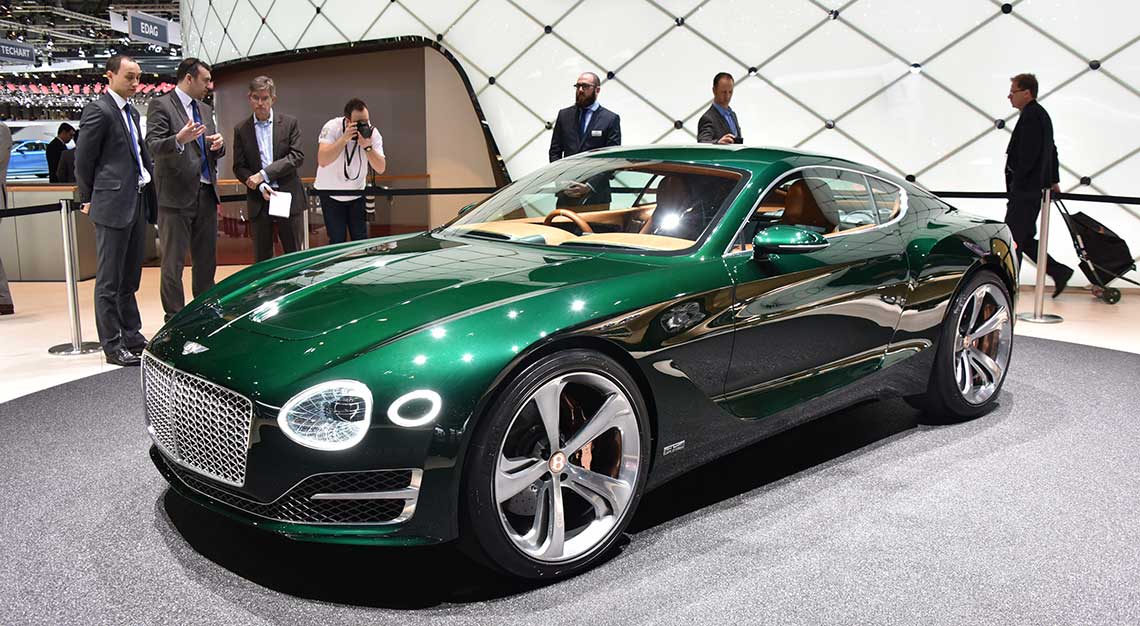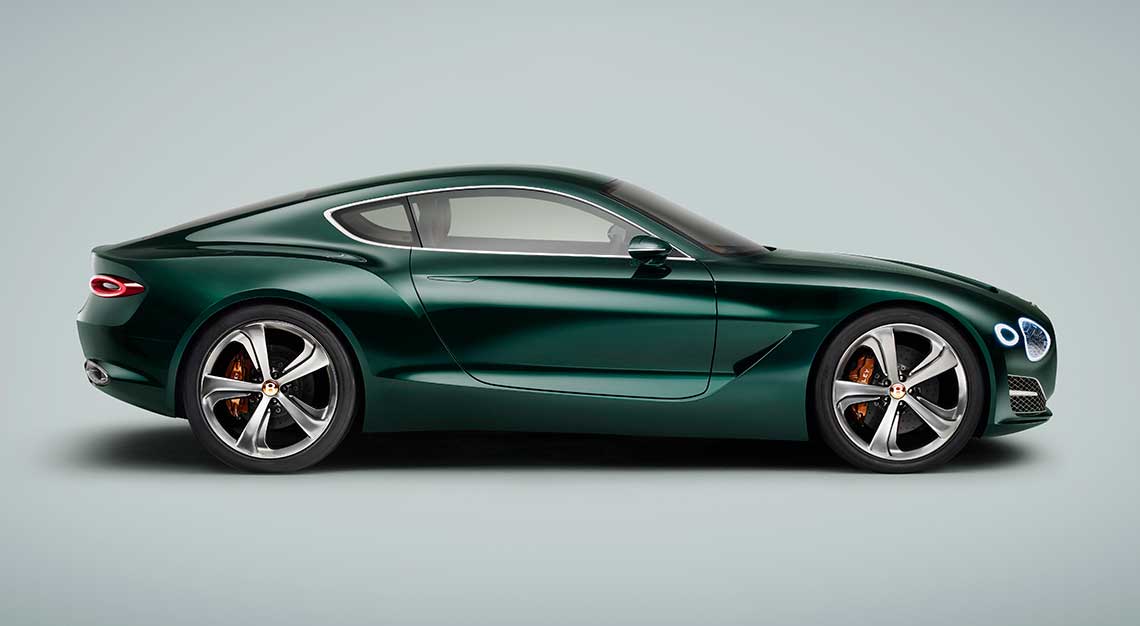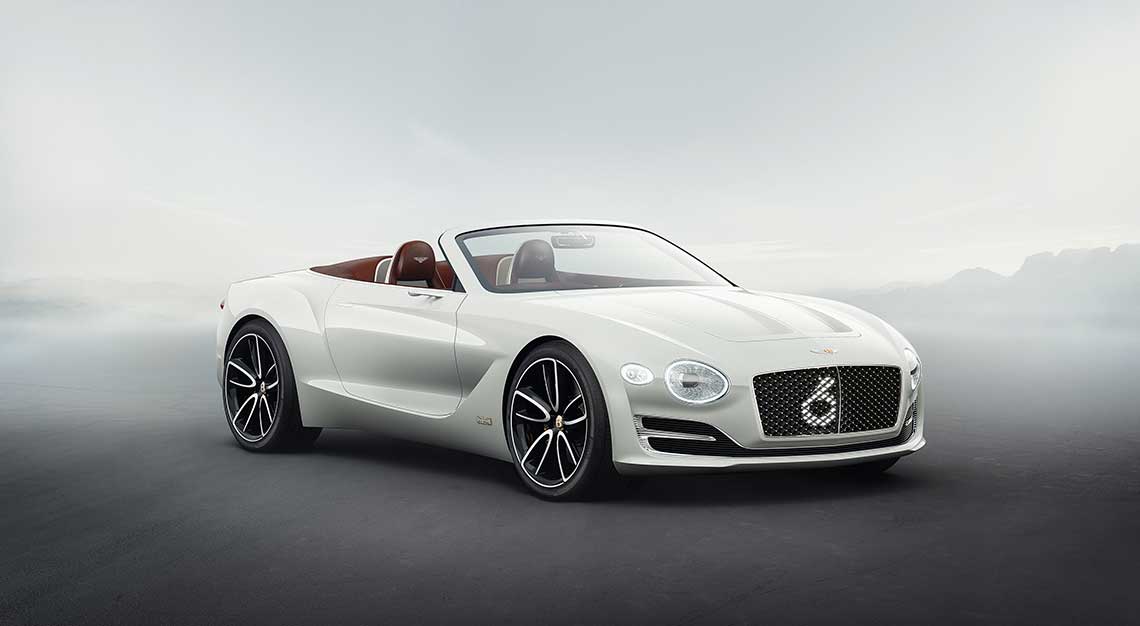 Bentley EXP 10 Speed 6 (2015)
When we first clapped eyes on the Speed 6, we could barely contain our excitement. Here was a car we thought best encapsulates the Bentley ethos of extreme luxury and sportiness in equal measure. The fact the show car was clad in British Racing Green paint also got our rather hot under the collar for it. 
Smaller than a Continental, the Speed 6 is the out-and-out two-seater sports car we've always wanted to see from Bentley. And its sister car, the EXP 12 Speed 6e probes the limits of what can be done with it, in terms of drivetrain, body style and materials. 
A fully electric drive is possible, along with a plug-in hybrid and of course, regular combustion engines. The presence of the Speed 6e along with the Speed 6 proves public reception to a small, sporting Bentley is favourable. But as to whether it makes business sense is a bigger question.
Bentley has been streamlining its products in recent years, with the axing of the Mulsanne, with the Flying Spur now having to perform double duty as the carmaker's limousine and sporting saloon. 
Some sources have stated a production version is slated for this year, and since the year isn't over and the Geneva Motor Show isn't yet upon us, there's still hope…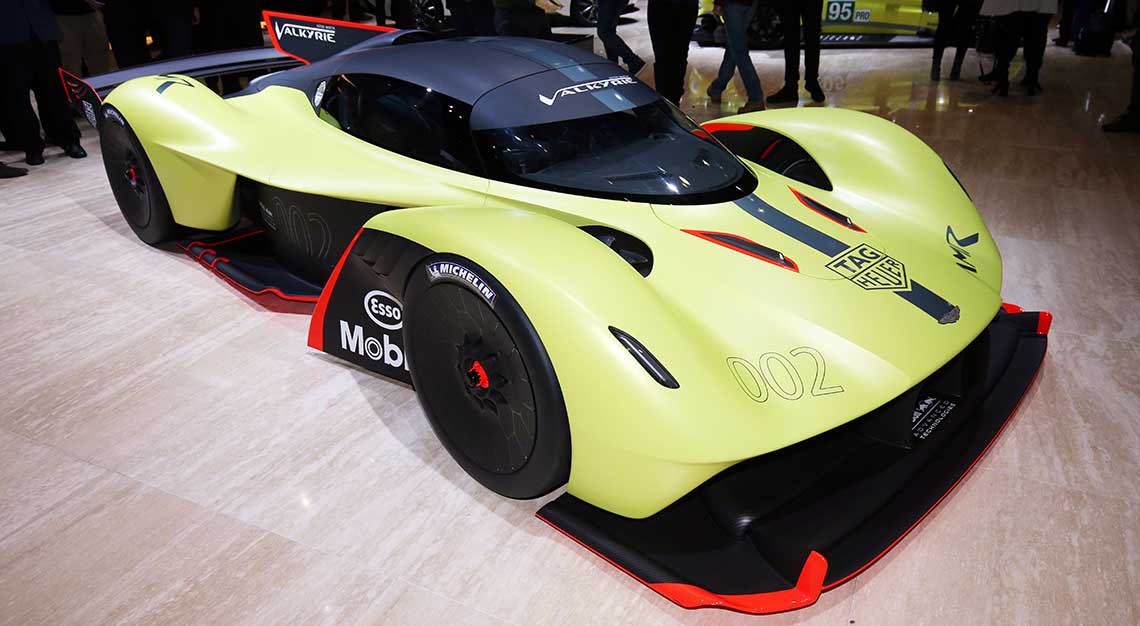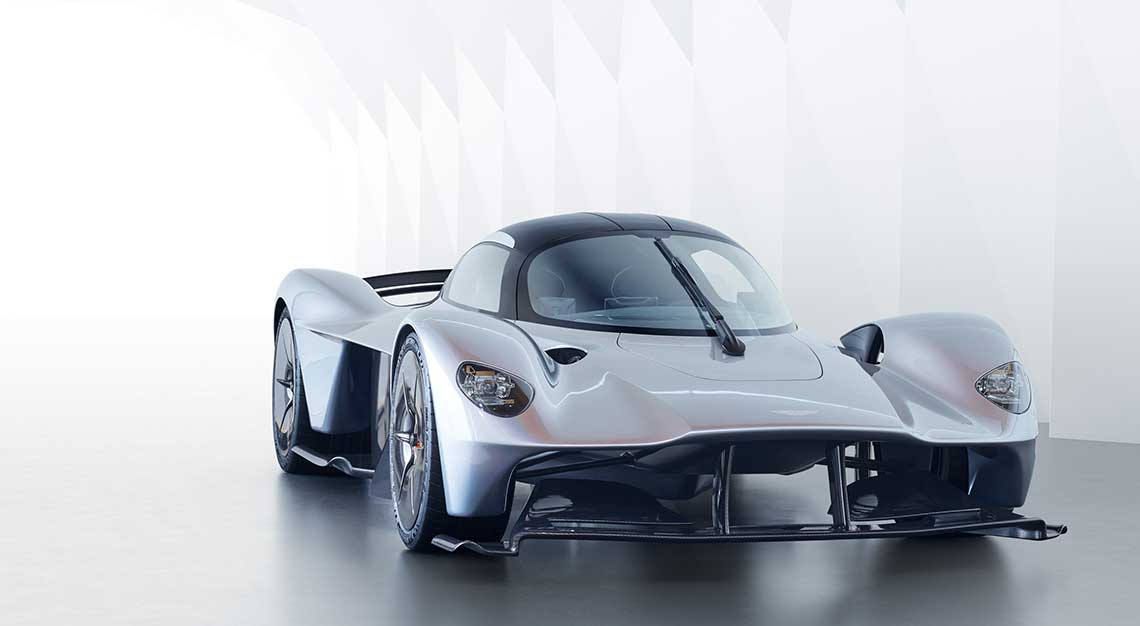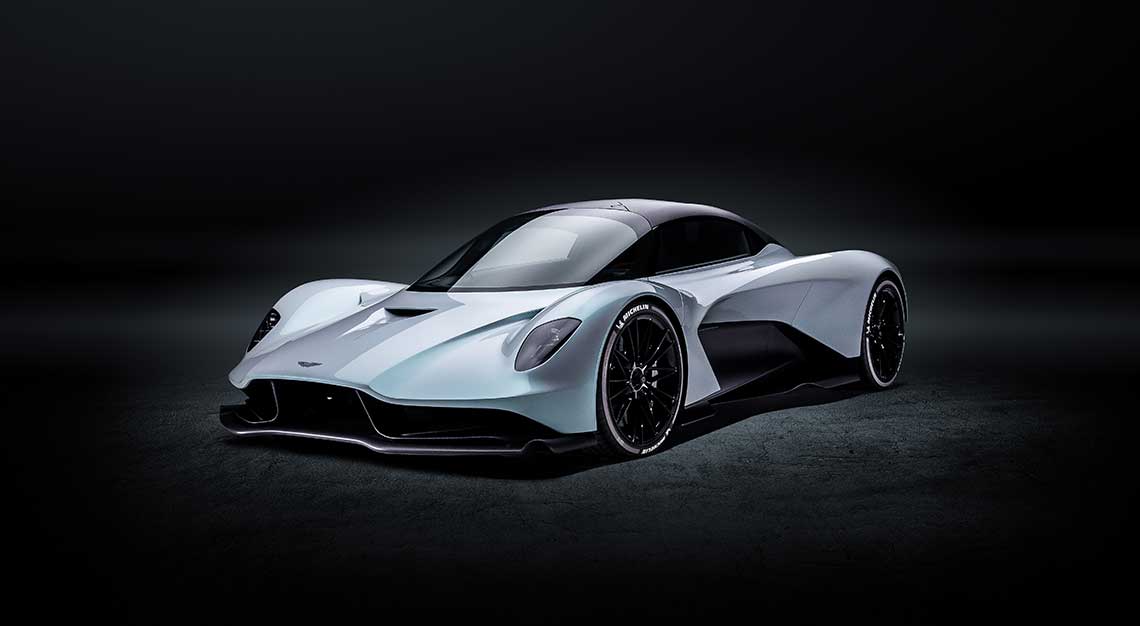 Aston Martin Valkyrie AMR Pro (2017)
There are few people who would look upon the Aston Martin Valkyrie and deem it doesn't go far enough. The fact that the Aston Martin hypercar is effectively a bunch of aerodynamic elements wrapped around an engine notwithstanding. 
Which is probably where the Valkyrie AMR Pro comes in. Unfettered by considerations to road-legality, such as ride height, aerodynamics and noise, the Valkyrie AMR Pro is, well, unhinged.
With racing slicks and endurance racer-grade aerodynamics including a dorsal fin, the Valkyrie AMR Pro is supposed to be able to generate over a g-force of 3g while cornering and with minimal silencing for its exhaust system, it'll probably sound like an avenging angel. 
Production is restricted to 25 examples, and rumour has it you could only have the AMR Pro if you already had the standard Valkyrie on order. Which given the roadgoing Valkyrie's base price of US$3.2 million (S$4.44 million), someone with the Valkyrie AMR Pro would have spent the better part of US$10 million (S$13.89) for one. Yikes.