In this year's Best of the Best, we continue to honour the brands and people who have continued to create covetable products, even in the midst of a global pandemic. Here, we have the Lamborghini Huracán Evo RWD Spyder, the best convertible in our books
Lamborghini has long endured a reputation for power at the expense of sophistication – the very ethos of its Raging Bull logo. But that perception has become as outdated as a Diablo poster. Take the all-wheel-drive Huracán Evo, introduced two years ago, featuring a super-processor brain enabling predictive vehicle response. It was the automotive equivalent of a Massachusetts Institute of Technology graduate with finishing-school refinement and Olympic-level athletics.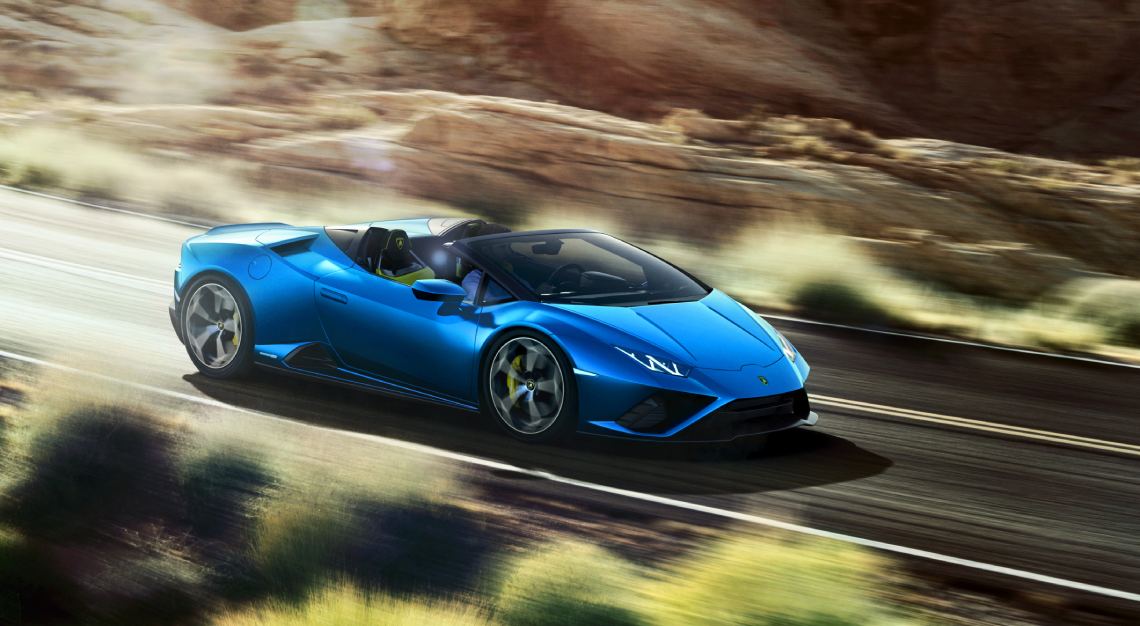 Now the 602hp Evo RWD Spyder offers that same bleeding-edge control and performance, but gives drivers room to open up – literally. In the rear-wheel-drive configuration, torque-vectoring is replaced by the new Performance Traction Control System, which enables drifting in Sport mode. The feature will use a dose of torque to boost grip when transitioning from a drift or turn. We had the chance to test the feature in the coupe version by momentarily losing the back end during a run around Willow Springs International Raceway, at which point the system intervened and smoothly corrected the mistake.
With a 5.2-litre naturally aspirated V10, it can lunge from zero to 100km/h in 3.5 seconds and to a top speed of 324km/hr. If that sounds familiar, it's because the Evo RWD Spyder was also named 2021's Robb Report Sports Car of the Year. Not surprising for a supercar convertible you can slide around without slipping up.