The iconic car is looking as good as ever
75 years ago, after the second World War, the future was looking bright, and spirits were high. Riding the wave of the Italian economic boom, Maserati launched the A6 1500, which was lauded as revolutionary for introducing a concept that was new at the time: a car that offered comfort without compromising on performance. It also led the brand's foray into the premium road vehicle sector. Today, the A6 1500 is considered the predecessor of the marque's iconic GranTurismo series.
This history is celebrated in the series' newest models, which Maserati recently teased with released images. Available in both the Modena and Trofeo trims, the cars follow the release of the ICE (improved control and efficiency) and Folgore EV versions, and share a similar body shape featuring the GranTurismo's signature smooth lines and the oblong Maserati grill adorned with the trademark trident logo in the centre. New to the model are door handles that are flushed instead of pull-out, and quad exhaust pipes in the back.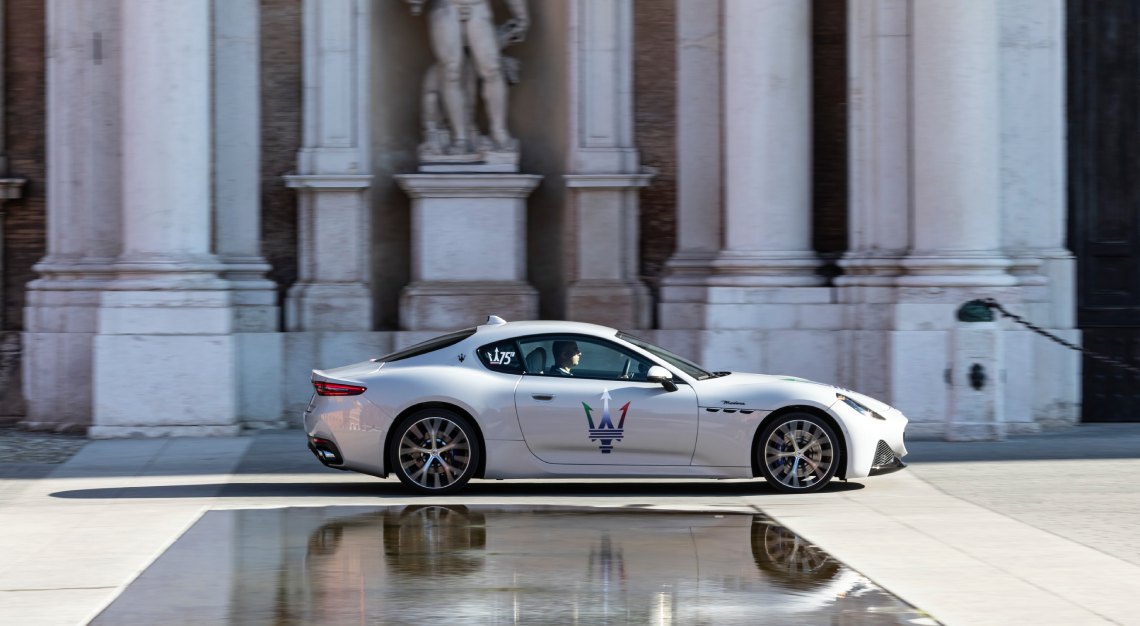 Sitting within the Trofeo version will be the three-litre twin-turbo Nettuno V6 engine taken from Maserati's sporty MC20 model providing 621hp and 1.356 Nm of torque. The brand has yet to announce what will be driving the Modena model.