Million-dollar looks and all the daily usability you could want
What if we told you that the Huracán Evo, the mid-life refresh of the original Huracán, which was the successor to Lamborghini's chart-topping bestseller, the Gallardo, was as easy to drive as your everyday family saloon?
What if we told you that, despite its extrovert styling with sharp edges everywhere, giant tailpipes peeking out from the middle of the rear bumper and an interior that looks like the cockpit of a fighter jet is no more intimidating to drive around town or thread through narrow spaces than said saloon?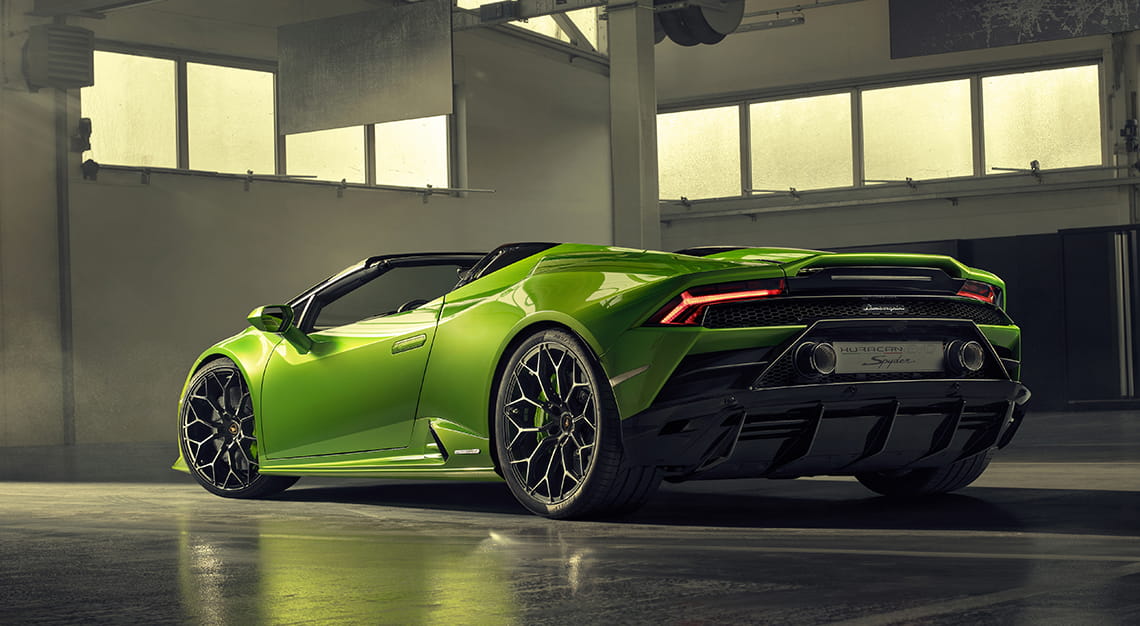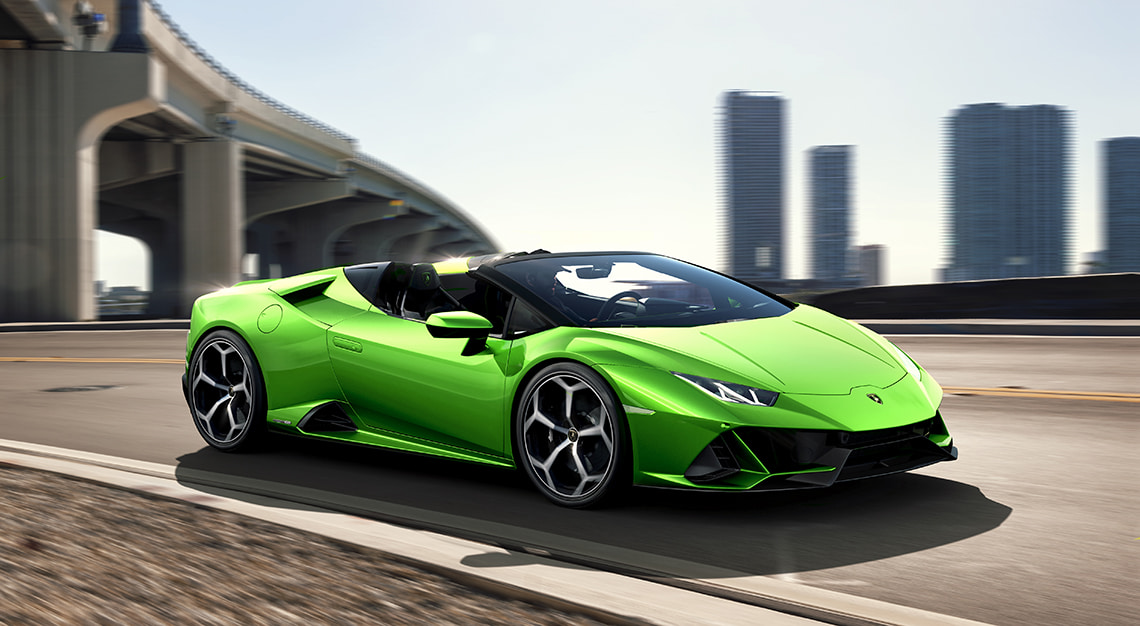 What if we told you that despite the awesome power of its 5.2-litre V10 with 640hp lifted straight from the lunatic Huracán Performante, capable of catapulting the Huracán Evo Spyder from zero to 200 km/hr in 9.3 seconds is no more peaky or difficult to live with than the aforementioned workaday car?
What if we told you that, thanks to its topless nature and its eye-catching lines, that it'd get you more attention than the family car we're banging on about?
Okay, wait. That's obvious.
Anyway, what we're trying to get at is that the Huracán Evo Spyder is, in spite of the raging bull badge (once a byword for cars that didn't have the best reputation for user-friendliness) and the wild lines is simply a doddle to live with.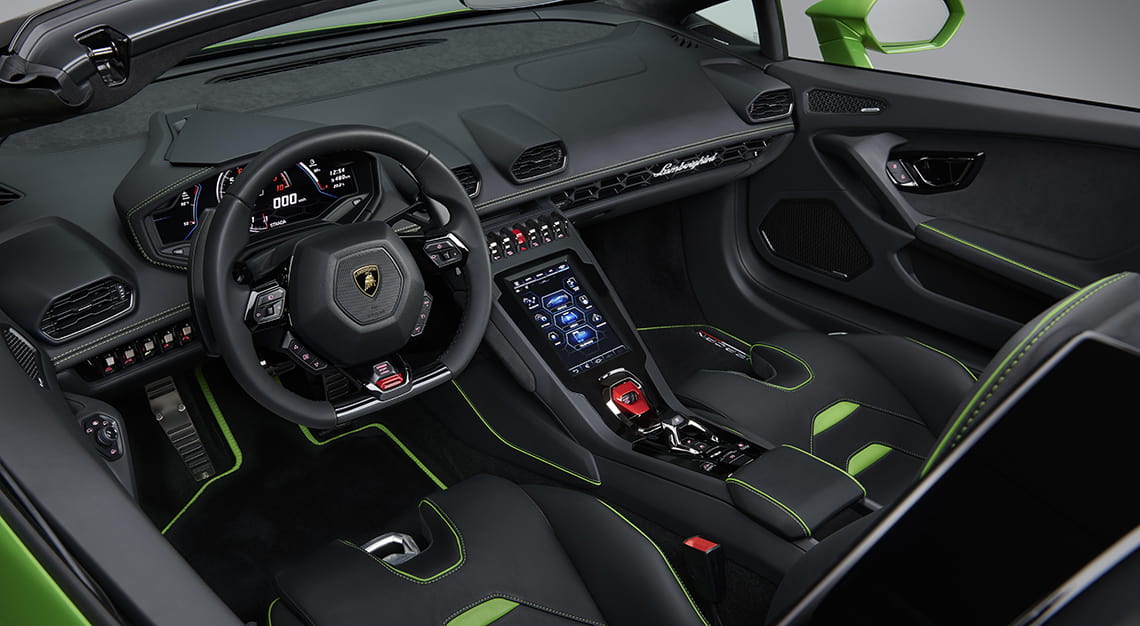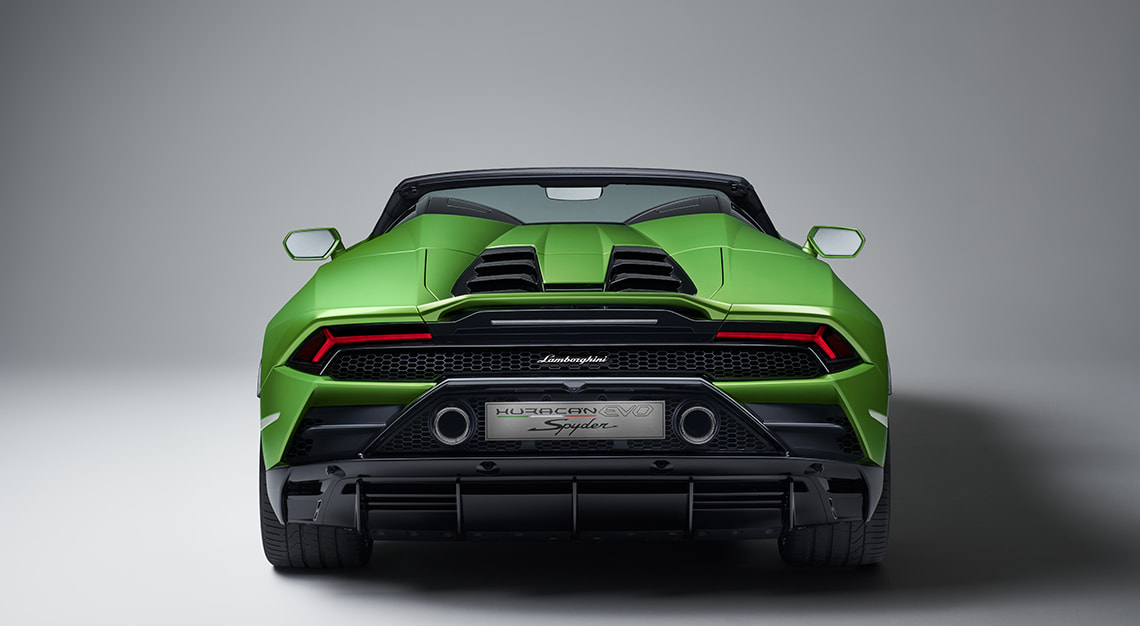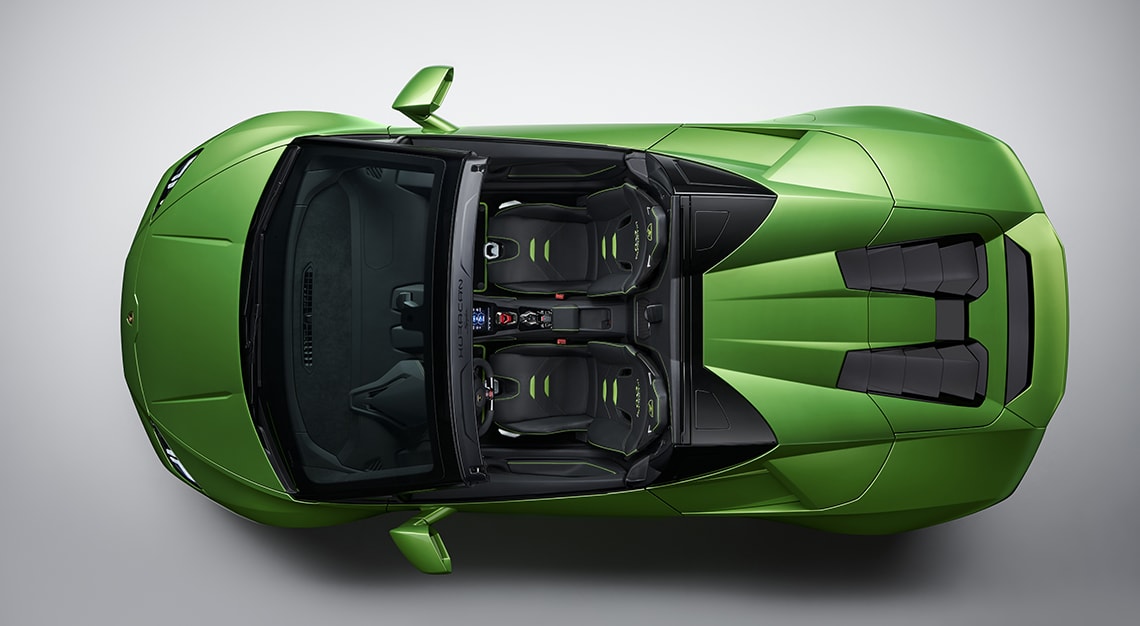 And yet, this is a car that, once the requisite jet fighter-style rocker switch is flipped to put the car in Corsa (race) mode, turns into as raging a bull as you can imagine. Transformative would really be an understatement here. Plus with all-wheel-drive and a suite of electronics systems that can flatter just about anyone, you'll rarely come a cropper in this.
It's this duality of nature that makes the Huracán Evo Spyder so appealing. From moment to moment, it can either be a boulevard cruiser or a savage race track weapon.
Of course, this also does detract from its appeal somewhat. Certainly, there will be some in the Huracán Evo's buying public that demand their sports cars to be manic 100 percent of the time.
Thankfully with the Huracán Evo, you can have all that in one wild-looking package.
PRICE: S$1,058,000 (excluding COE and options)
GO: Wild styling within and without, glorious V10 engine, grand tourer refinement
NO GO: Drama in Strada (street) mode sorely lacking, doesn't feel quite as special as it looks