Grey anatomy
Coloured diamonds — mainly yellows, blues, and pinks — have been energising collectors and making a splash on the auction scene for the last few years, but another hue has been smouldering in the background. The grey diamond, which comes in a range of tones (from deep charcoal to smoky blue), has grown in popularity as an understated central stone and as a cool contrast to more vibrantly coloured diamonds. Mined from India, Russia, South Africa and Australia, each grey diamond gets its colour from a high concentration of hydrogen or boron. Adding to their intrigue, many grey diamonds contain hints of green, violet, yellow or blue. After looking at these four designs, going grey doesn't seem so bad…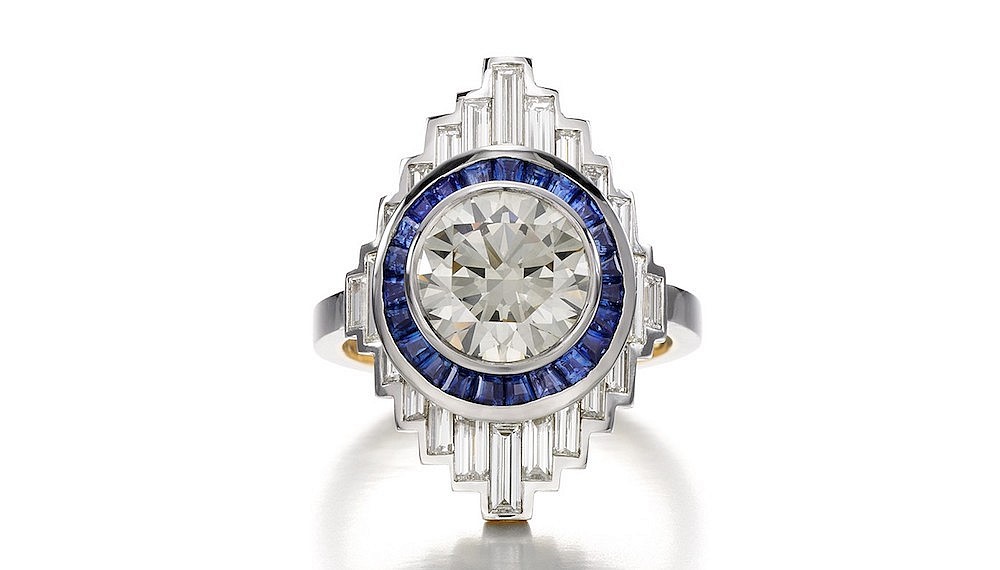 This 18k white gold New York ring, by London-based designer Jessica McCormack draws inspiration from Manhattan's grid mapping system and centres on a 2.5-carat natural grey diamond that is surrounded by hand-cut blue sapphires and baguette-cut white diamonds. "When you gaze upon a yellow, pink or green diamond, even from a distance, you instantly appreciate the colour," notes McCormack. "But with a grey diamond, it requires a more concentrated look. They have an understated elegance that draws you in but in a less obvious way."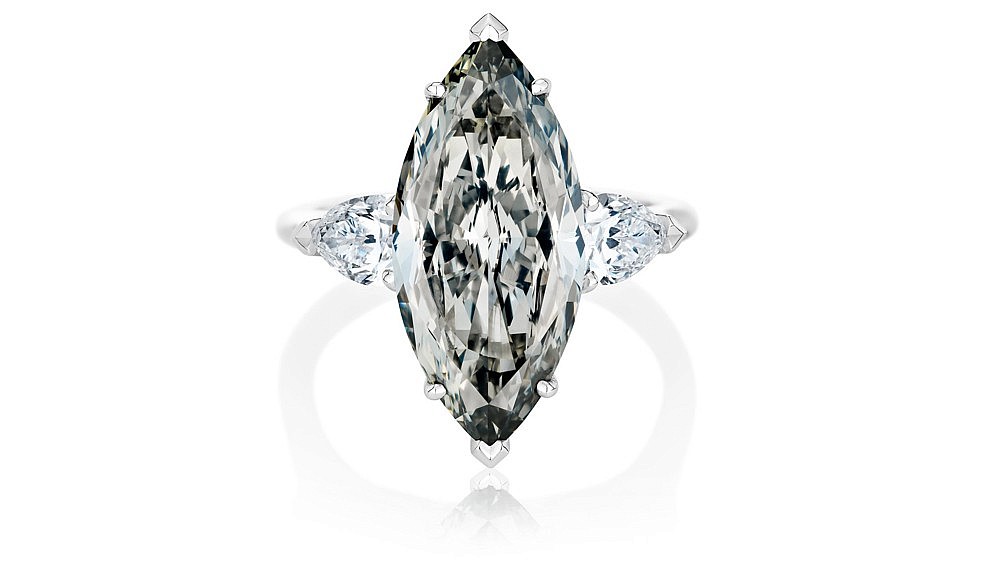 Subtle tinges of green and blue shine through this luminous 4-carat marquise-cut grey diamond by DeBeers. The striking solitaire is buttressed by two pear-cut white diamonds and set in sleek platinum.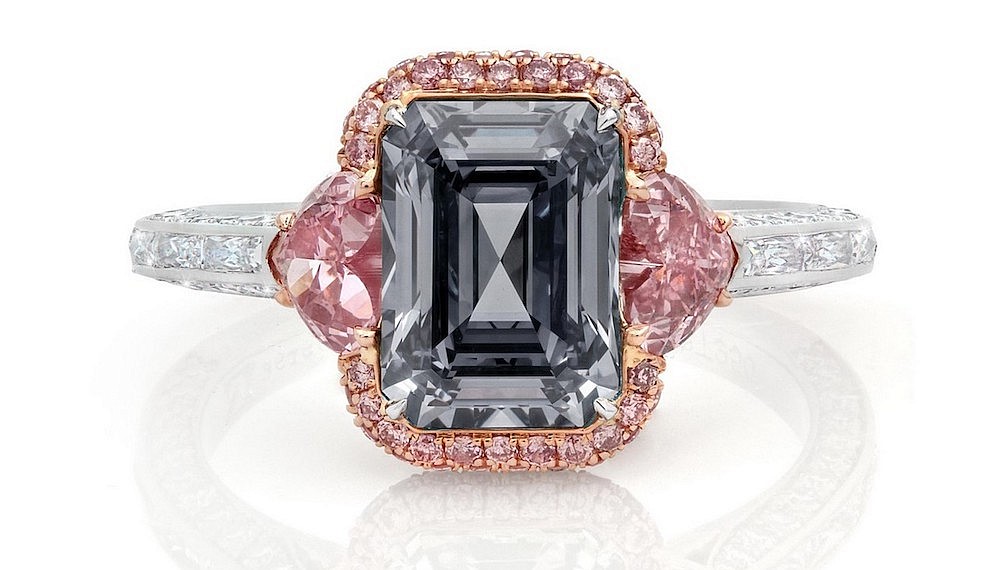 An intensely smoky, 2-carat fancy grey diamond in this Martin Katz ring serves as a stark contrast to two bright pink heart-shaped diamonds and a surrounding pink diamond frame. This ring's juxtaposition of pink and deep grey is decidedly modern, and totally entrancing.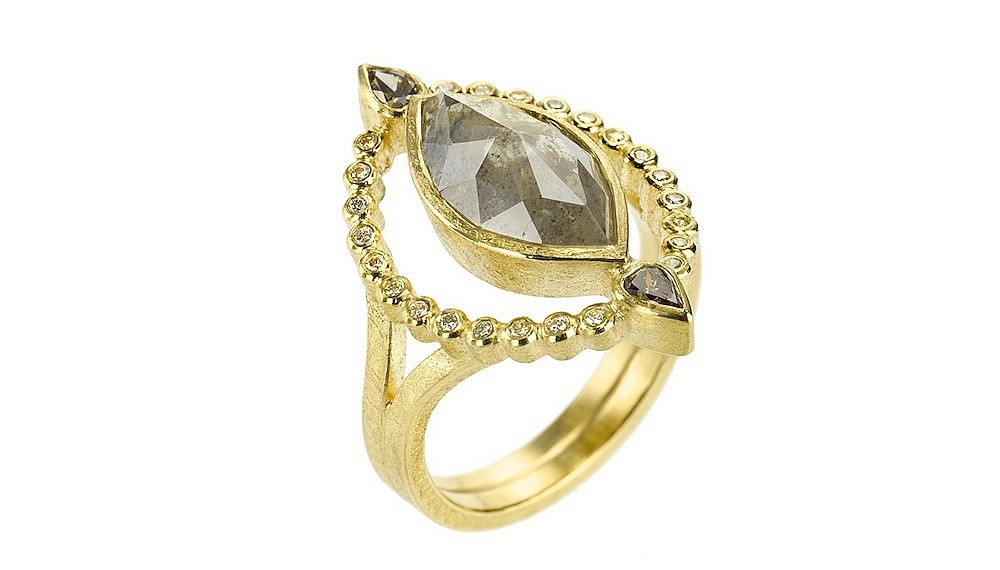 Todd Reed, a Boulder, Colorado-based jewellery designer known for his earthy, texture-rich creations, spotlights 4 carats of grey diamonds in this open-work 18k gold ring. Its central, pale-slate-toned marquise-cut gem is encircled by an oval of 24 precision-set white diamonds.