This replica of the Ferrari 250 GT SWB California Spyder made us feel like singing, despite the rain
If you grew up in the '80s, then an iconic scene from classic teen movie Ferris Bueller's Day Off is probably etched in your memory; the one where a red Ferrari gets airborne while the title theme to Star Wars provides the soundtrack. This cinematic moment stars a Ferrari 250 California Spyder on a full-throttle joyride around Chicago. The "Prancing Horse" used during filming, however, was actually a fibreglass replica based on a humble MGB. The faux California Spyder I'm testing, though, is rather different.
The latest Revival project from GTO Engineering, following its replica 250 GT SWB, is an inch-perfect, toolroom copy of the Ferrari original. Even Enzo himself might have struggled to spot the difference – unless he got behind the wheel. It turns out that this reborn '60s supercar, which uses the identity of a scrapped classic Ferrari for legal purposes, has a few hidden secrets.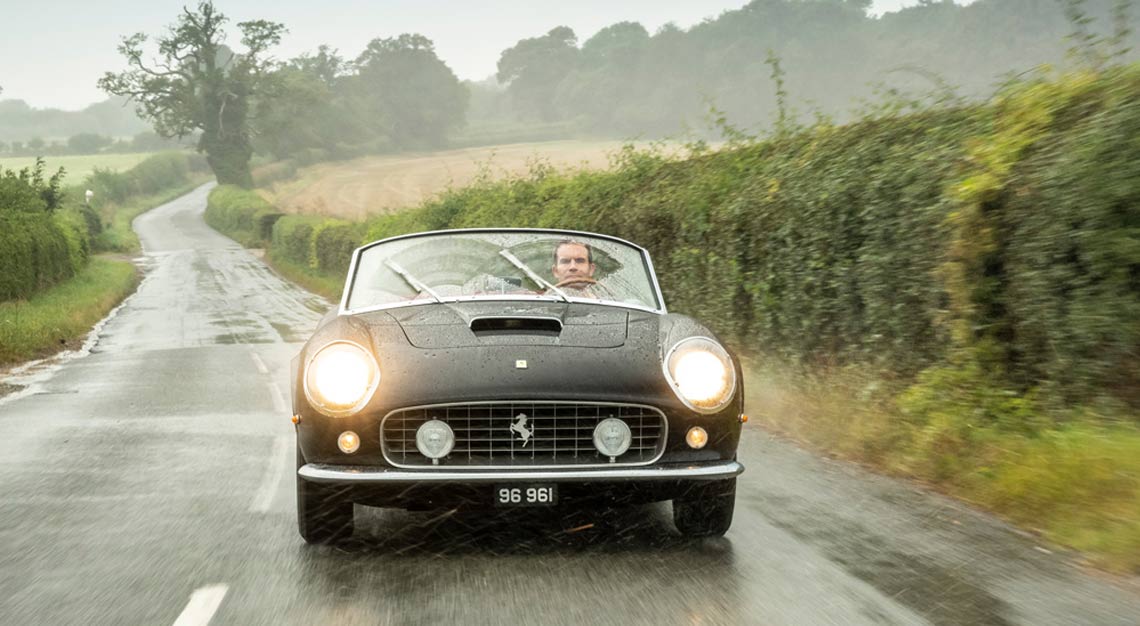 As its name suggests, the Ferrari 250 California Spyder was designed for the US market, specifically the Golden State. Just 105 were made between 1958 and 1962, the first 50 with a 102-inch wheelbase (LWB), followed by 55 with a shorter 94-inch wheelbase (SWB). Today, both versions count among the rarest and most expensive Ferraris of all, as attested to by the fact that James Coburn's California Spyder sold for US$10 million (S$13.58 million) in 2008, and few are ever seen outside of museums or private collections.
I won't attempt to get all four wheels off the ground today, yet I do plan to drive as il Commendatore intended. After all, the Revival may cost US$1 million (S$1.36 million) plus taxes, but it's still a bargain compared to the real thing. Sadly, I'm about 5,400 miles from California and the weather here is decidedly more British. Yes, it's raining. Did I mention the car has no roof?