A V8-powered, front-engined coupe has been added to the Ferrari stable
Ferrari has just unveiled its latest sports car, the Roma at a private event for its customers in — where else — the Italian capital of Rome. 
A rival for the Aston Martin Vantage, Mercedes-AMG GT and Porsche 911, it has been described by Ferrari as a 2+2 grand tourer. Drawing design inspiration from the 250 GT Berlinetta Lusso and 250 GT 2+2 with their flowing lines, the Roma is perhaps better thought of (perhaps somewhat uncharitably) as Portofino with a fixed roof, owing both cars sharing similar dimensions and an eight-cylinder motor.
Ferrari, however, is at pains to point out that compared to the Portofino, over 70 per cent of the Roma's parts are unique to it. Along with the weight savings afforded by the fixed roof and other measures, the Roma weighs 94kg less than the Portofino.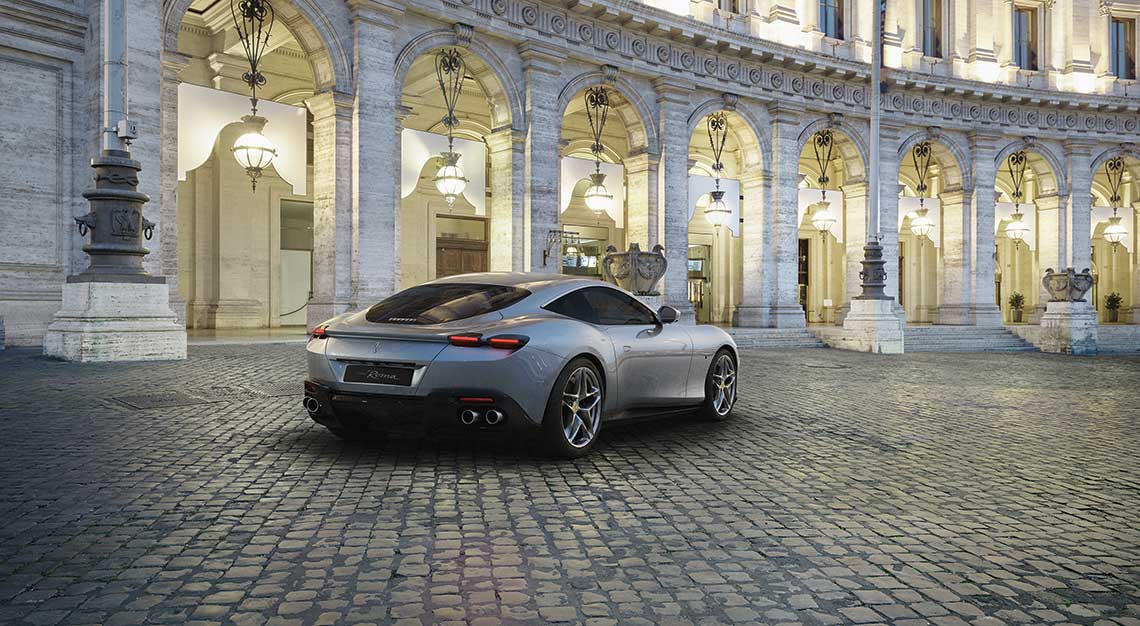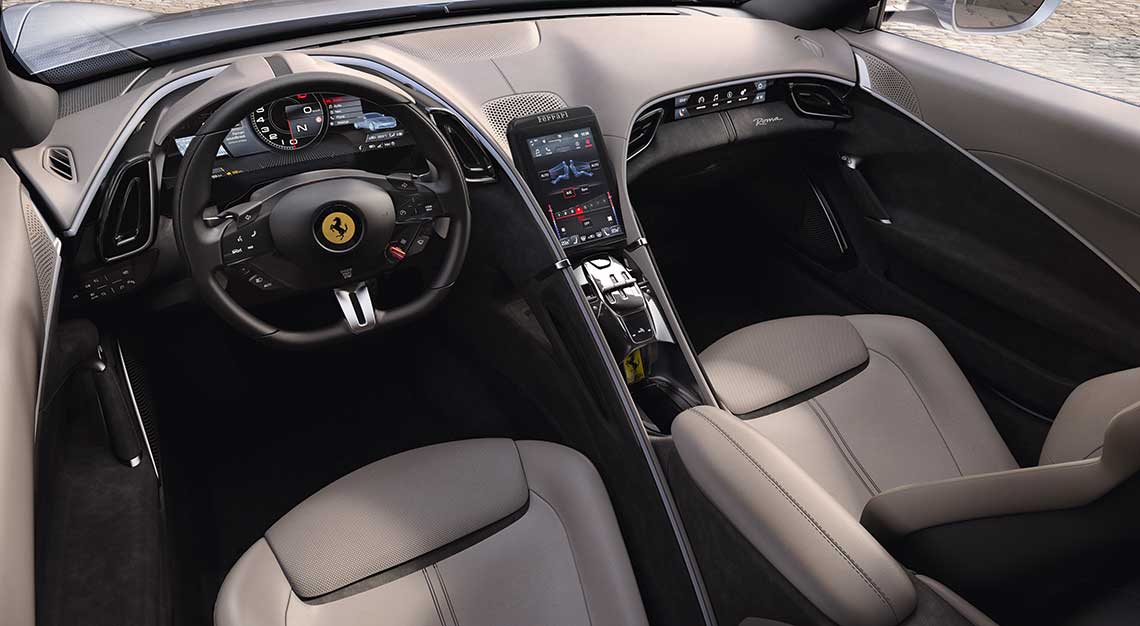 Said engine is a version of the 3.9-litre V8 also used in the aforementioned Portofino, GTC4Lusso T, F8 Tributo and SF90 Stradale supercar. In the case of the Roma, that V8 produces 620hp, which is 20hp more than the Portofino and 10hp more than the GTC4Lusso T.
The Roma sends that power to the rear wheels via an eight-speed dual-clutch gearbox that it shares with the SF90 Stradale. Zero to 100km/h happens in 3.4 seconds and its top speed is in excess of 320 km/hr. 
The Roma also shares the SF90 Stradale's all-digital instrument cluster, a 16-inch curved screen, with a smaller 8.4-inch vertically-oriented touchscreen proving the interface/display for the infotainment system. 
A tertiary touchscreen is also inlaid into the passenger-side dashboard, allowing them to see the ambient temperature, time and control the infotainment system's media functions, among other things.
Ferrari hasn't yet revealed a price, but expect it to be priced around that of the Portofino's S$855,000 (without COE and without options), making it one of the most affordable ways to access the stable of the prancing horse.