Go big or go home with Gucci's new Allegoria collection
At Gucci, bigger is better when it comes to jewels. The Italian maison's new Allegoria collection of high jewellery showcases rare and surprisingly large gemstones, including a 226-carat vibrant cushion-cut green tourmaline and a 78-carat radiant yellow sapphire, in stylish designs. The house unveiled the collection last weekend in Florence, Italy for 200 international VIP clients.
Gemstones of this quality and scale aren't easy to uncover. Gucci's jewellery experts spent more than two years assembling the vast collection of colourful gemstones and antique diamonds. They were transformed into 135 unique pieces that were inspired by the ephemeral beauty and colours of nature's changing seasons.
In true Gucci style, the pieces are colourful and bold with a sense of playfulness.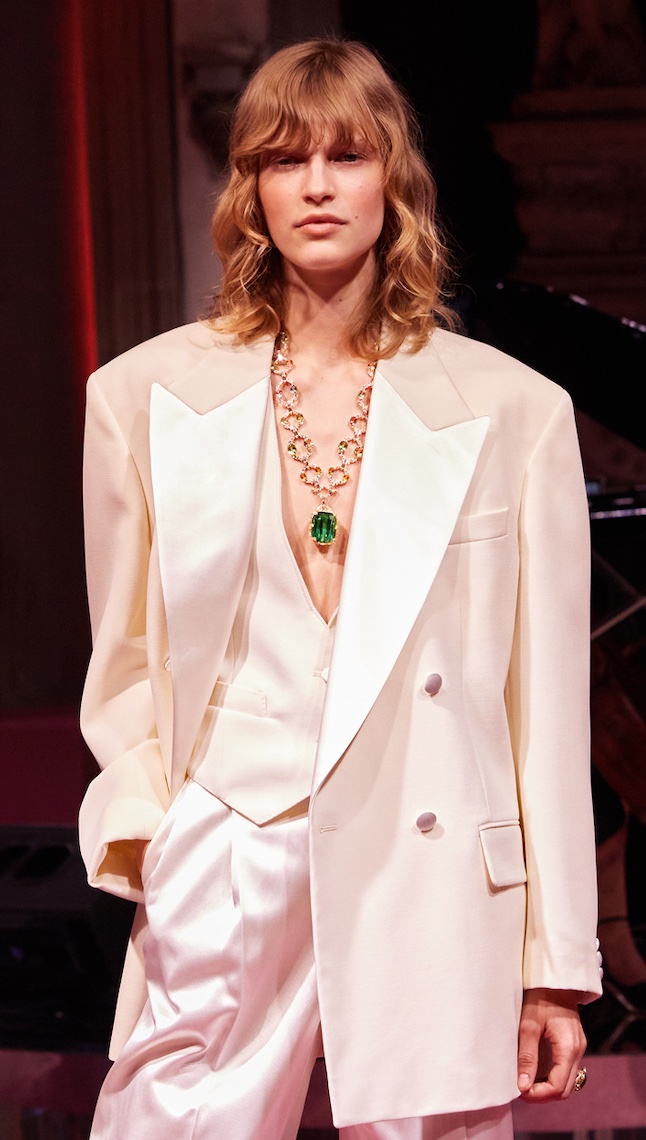 These jumbo-size gemstones are assembled in jewellery designs with a remarkable sense of movement and lightness. A vibrant 175-carat green tourmaline swings from a long, open-link diamond chain. Another long gold chain has two large aquamarines, one 58-carat cushion cut and another 95-carat pear-shaped stone, with a diamond fringe. A 92-carat opal is the centrepiece of an openwork diamond necklace with bright blue enamel details which enhance the opal's blue hues.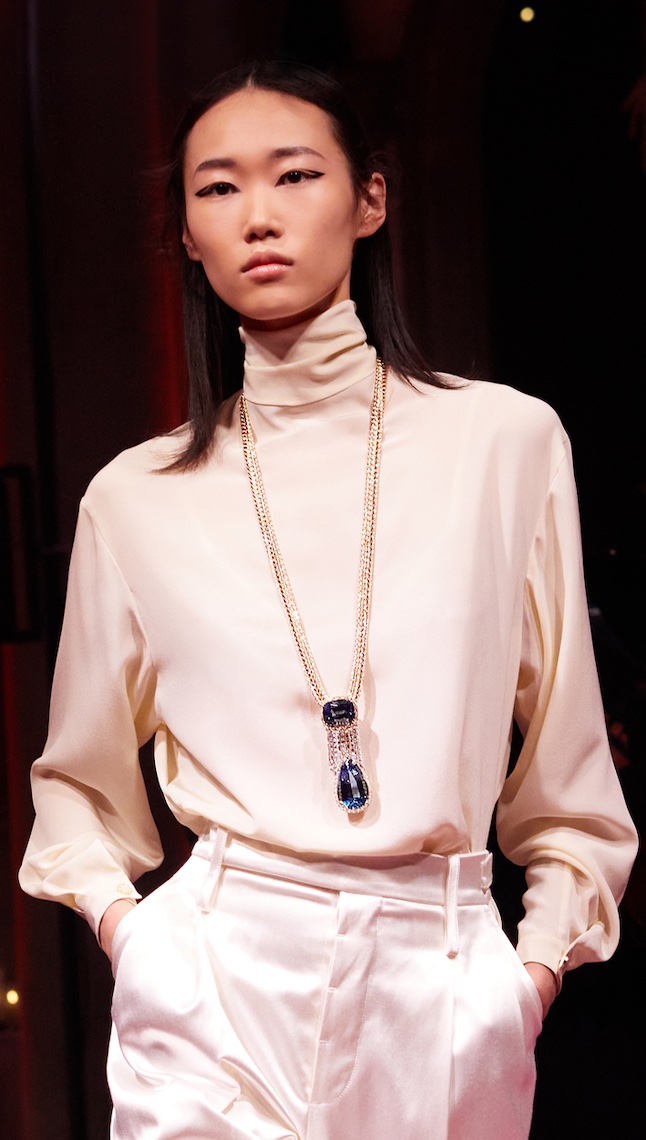 Buying jewellery at this level is like buying art; a good provenance enhances the story. Each central gemstone comes with its own provenance: It is accompanied by a certificate that identifies its unique characteristics, country of origin, and, if available, the details of its journey. The heart-shaped garnet, sapphire, and diamond necklace, for instance, has 103 certificates that identify every gemstone and diamond over 0.2 carats.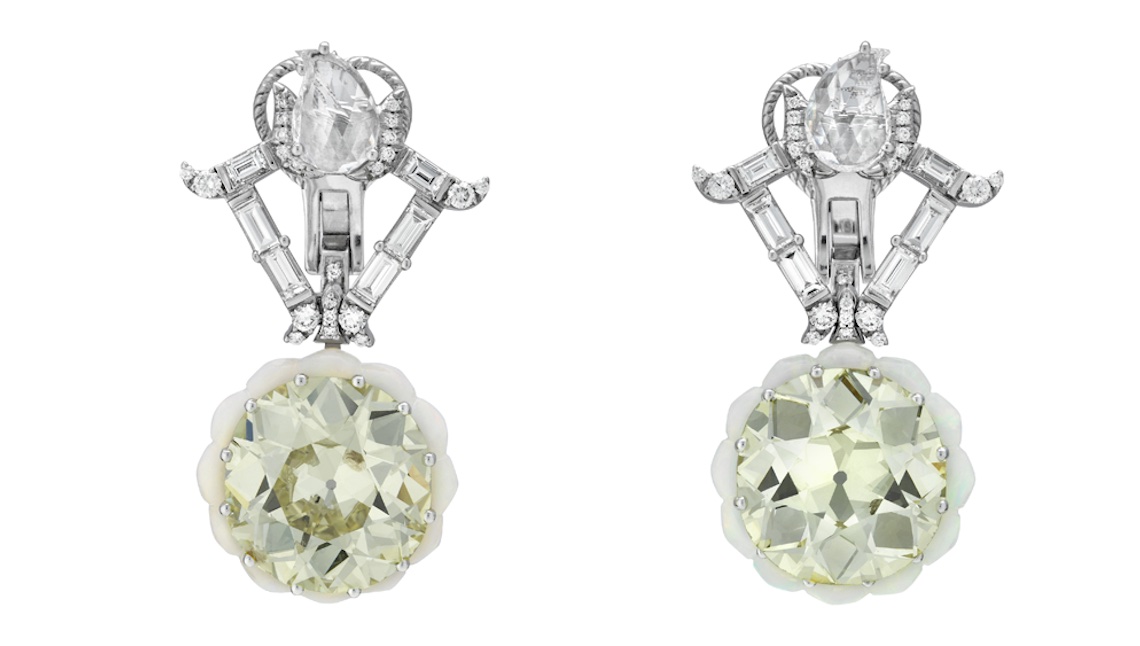 Big colour aside, Gucci's collection also has some hard-to-find large antique diamonds that are featured in light and airy designs. A rare 10-carat round antique European cut diamond floats on a carved floral-cut opal at the centre of a diamond floral motif necklace. It has a matching set of earrings made with two vintage European cut diamonds of more than 12 carats each.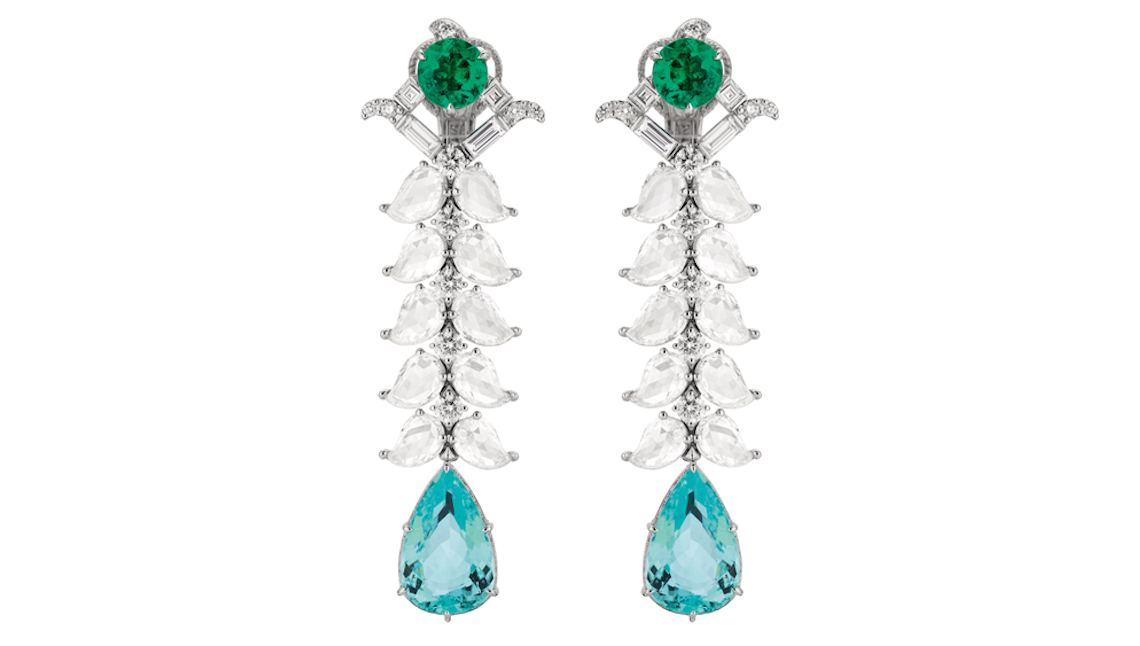 Gucci's jewellery combines serious gemstones with the house's gutsy modernity and references to its heritage. The Allegoria collection was exhibited in the Gucci Archive building in Florence, which showcases the house's 100-year history. A walk through the neatly organised rows of handbags, shoes, silk scarves, and evening gowns shows the house's signature themes that have been reinterpreted for decades, like the horsebit, bows, and floral patterns.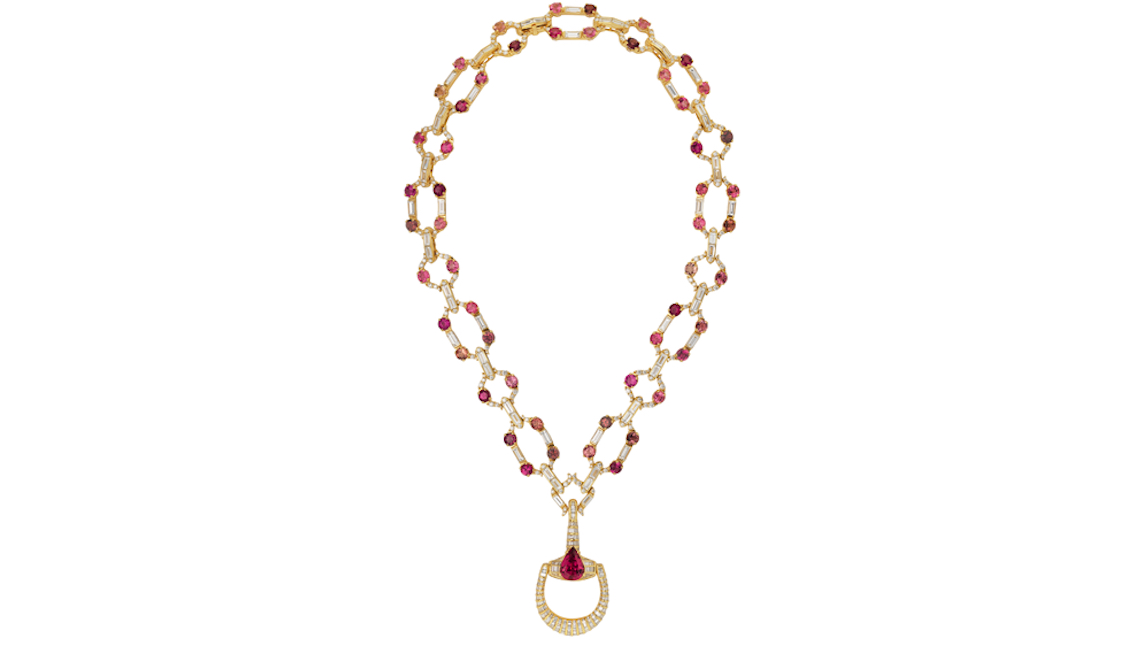 For devoted Gucci fans, there are nods to those iconic symbols, like a diamond Horsebit pendant, gold lion head earrings with a jewel in the animal's open mouth, and large undulating diamond bow rings that stretch across two fingers.
As one Gucci jewellery executive said during the preview, "These jewellery designs are for Gucci clients, and anyone with an appreciation for beautiful gemstones."
This story was first published on Robb Report USA