Sweet Dreams Are Made Of These
If you're convinced that money can't buy happiness, a visit to Dubai will change your mind. After the world realised that the sandy wasteland upon which the Arabs herded their livestock harboured black gold, the nomadic people of the Arabian desert, like protagonists in an Arabian Nights tale, found themselves drowning in unimaginable wealth.
Although they had become unfathomably rich overnight, they still lived in the middle of nowhere and had to stay there to extract and export their oil.
In what makes for possibly history's most incredible anecdote about making lemonade from lemons, the United Arab Emirates a century after the discovery of oil is arguably the world's most decadent playground.
A sort of Monaco in the middle of a desert, Dubai is a wonderland of exotic pursuits.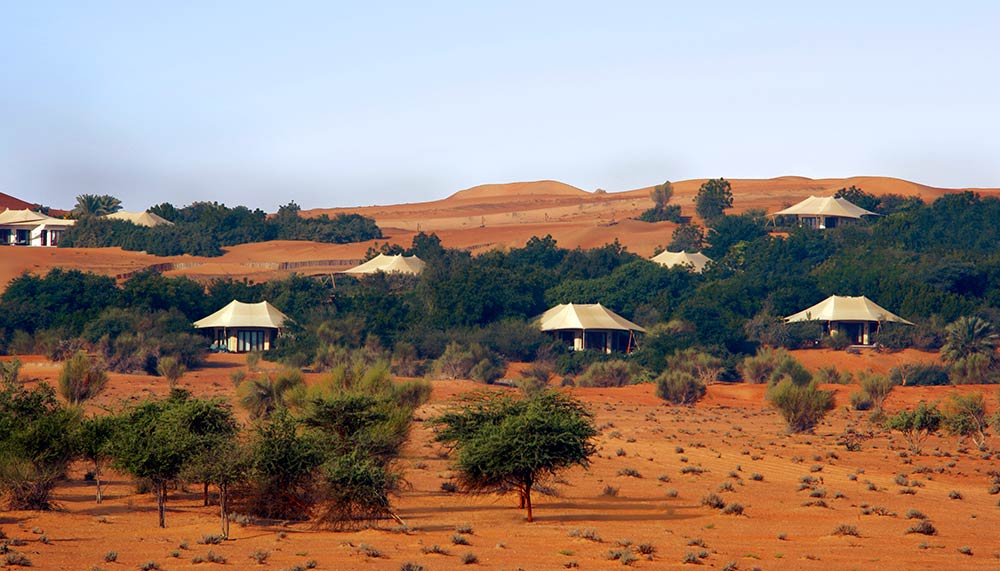 Al Maha
Founded by sheikhs who wanted to have a sanctuary for the endangered oryxes, they banded together to create a nature reserve called Al Maha, which is also home to a resort and spa. Ranking among the world's best eco resorts, rooms here start from over S$1,000 a night and include guided tours in an SUV of the desert's survivalist flora and fauna species.
Along with the animal and plant life, the Arabian desert is also home to a graveyard of rare and vintage cars that owners abandon there in lieu of servicing them. Al Maha is also home to Ski Dubai, which was the largest indoor ski park in the world, up until China opened an even bigger one in Harbin this year.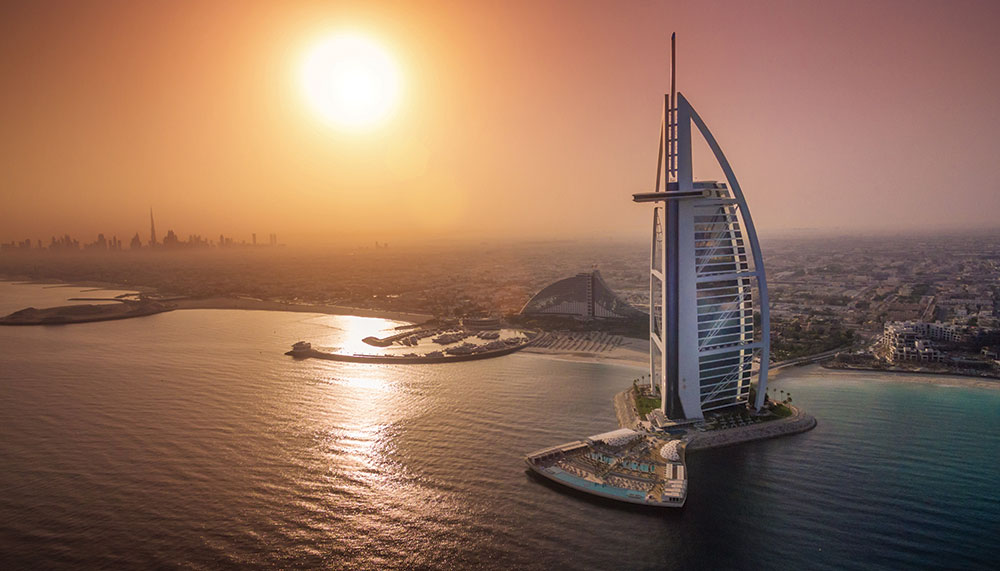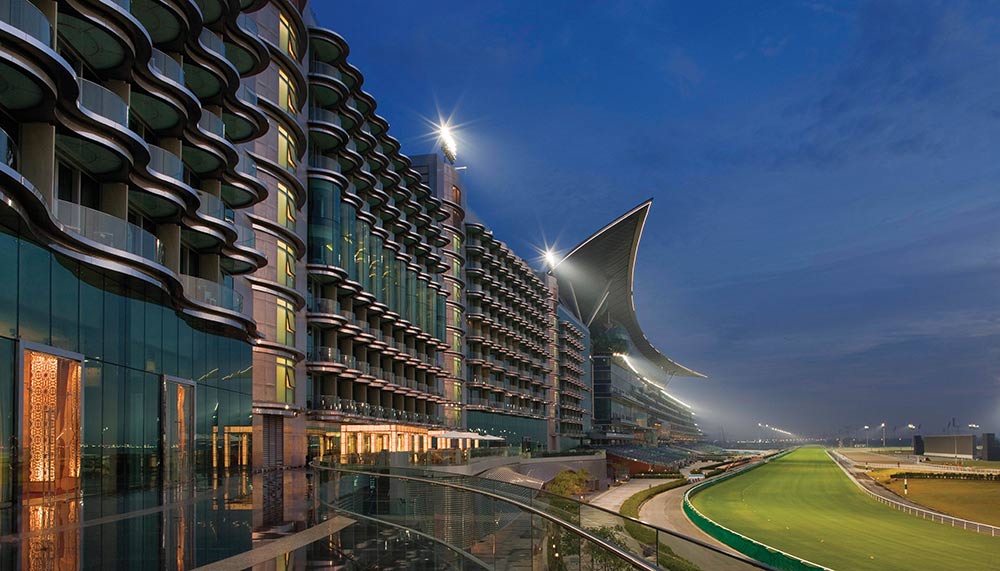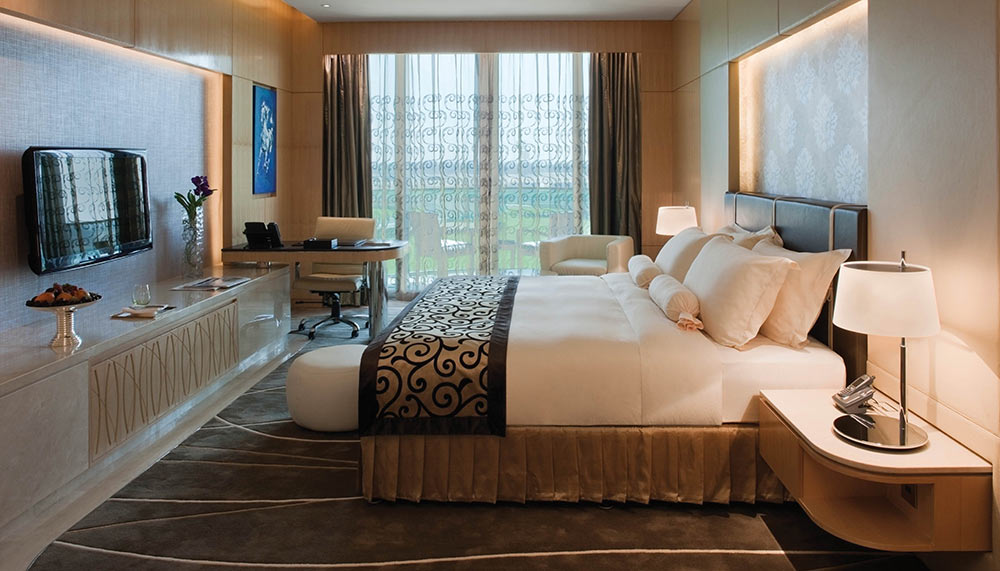 Burj Al Arab jumeirah and Meydan Hotel
The self-proclaimed world's most luxurious hotel, the sail-shaped, gold-plated "seven-star" Burj Al Arab Jumeirah offers four- to six-figure per night rooms that include free-flow premium champagne and gold-plated tablets. And there's that rooftop tennis court as well.
Lovers of equestrian sport might like to book a stay in Meydan Hotel, as it was designed to offer a view of its horse races from every room. Built to host the Dubai World Cup, the Meydan Hotel has no on-site betting facilities – gambling is prohibited by Islam – but offers excellent connectivity to online bookmakers.
Get around exotically in Dubai
The most quixotic service offered by Uber, UberChopper lifts its occupants high over Dubai traffic in a helicopter for a modest fee of a few hundred dollars.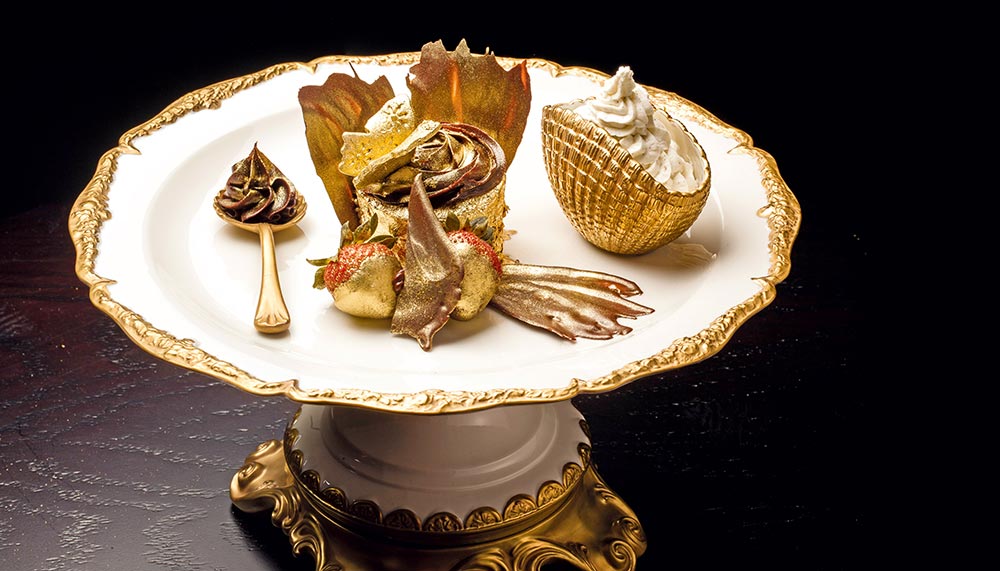 Drink and eat … opulently
By now you must have somewhat grasped the Arab way of thinking. Besides half-college-tuition-fee cupcakes and cocktails that have made the emirate famous, Dubai also offers thousand-dollar ice cream. One scoop of the Black Diamond ice cream from Scoopi Cafe, located near Dubai's uber-luxe palm-shaped group of manmade islands, will you set you back approximately S$1,000.
Visiting Abu Dhabi instead? We too, have drummed up a guide to maximize your layover.