The famous island of love will see a reimagined Capri icon, with a two-century property transformed into the Hotel La Palma
With still a year to go before welcoming guests, you might as well pencil this in. For the international jet-set who have seen their favourite pastime curtailed by the pandemic, consider making a bolt for the beautiful island of Capri in April 2022. Book your suite at the new Hotel La Palma, a 50-room-and-suite property that debuts on this idyllic island rich with astonishingly blue grottoes, ancient myths, delicious cuisine and the very epitome of la dolce vita.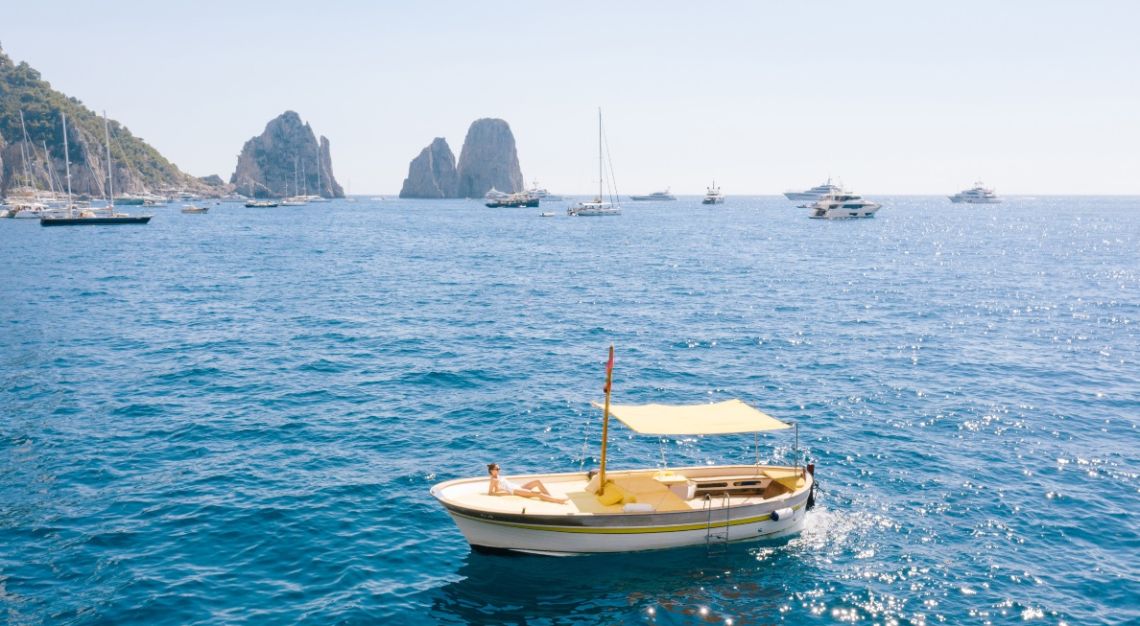 You'll then check into a property that stood as Capri's very first hotel, the Locanda Pagano. Built in 1822, it attracted a society of artists, poets, writers, painters and musicians. Hotel La Palma represents a partnership between the building's owners – the highly diversified Reuben Brothers with interests in properties, investments and philanthropy – together with the posh Oetker Collection hotel specialists which offers a portfolio of hotels, estates and villas in Europe, the Caribbean and Brazil.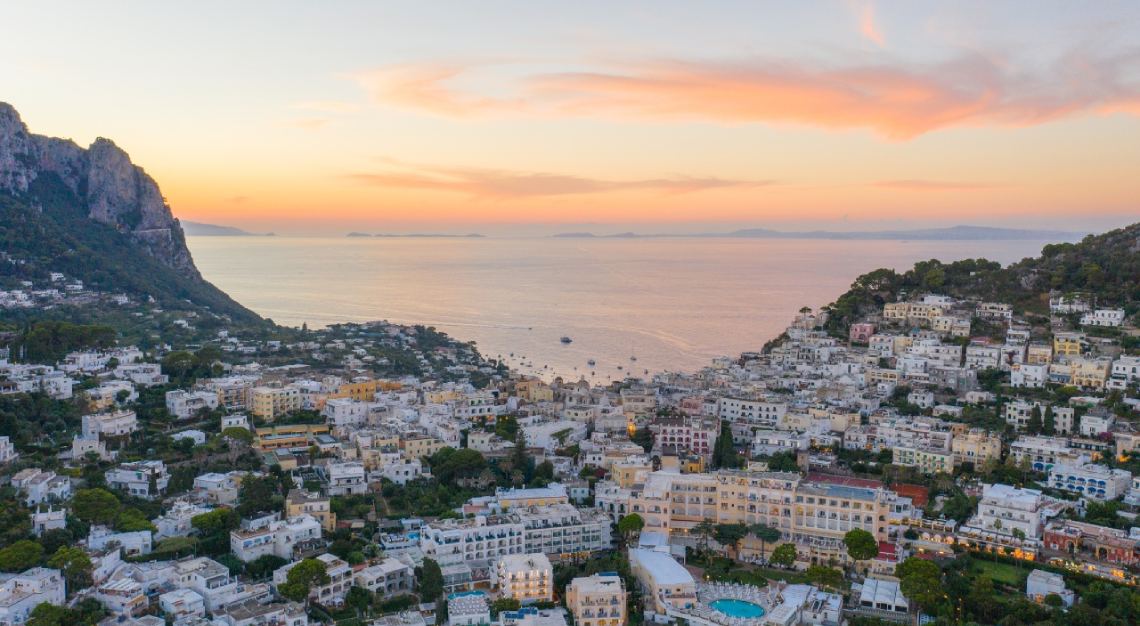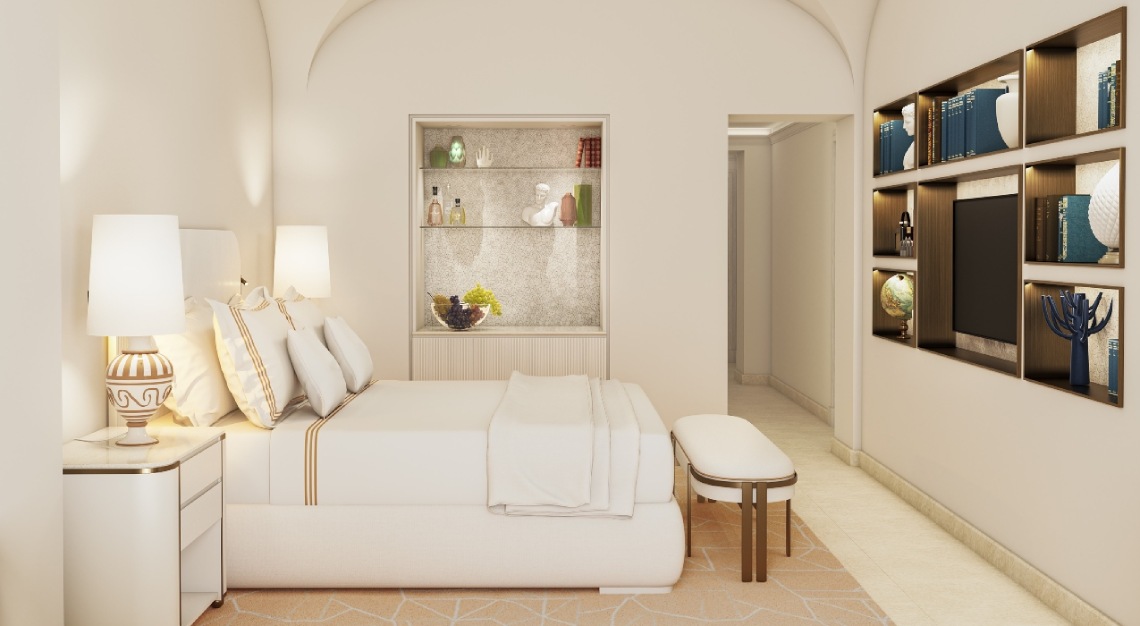 Naturally, this hotel is to be found in the vibrant Capri Village with its cobblestoned paths, laid-back cafes and restaurants catering to a global elite of celebrities and fashion superstars, just mere steps from the island's famous square of Piazzetta Umberto 1. From this vantage point, you can gaze into the blue horizon and imagine what it must have been like for the ancient Romans to cast their eyes on such an expanse of the Mediterranean that it is even possible to examine the Earth's curvature.
The hotel, conceived by the combined architectural force of Rome-based Francesco Delogu of Delogu Architects for rooms and lobby, and New York-based Tihany Design for its restaurant, pool, spa and beach club, will leave guests wanting for nothing. The 18 suites and 32 rooms have been enlarged to offer a private balcony or terrace on which you can catch the golden rays of the sun and be refreshed by the scents of Italian springtime.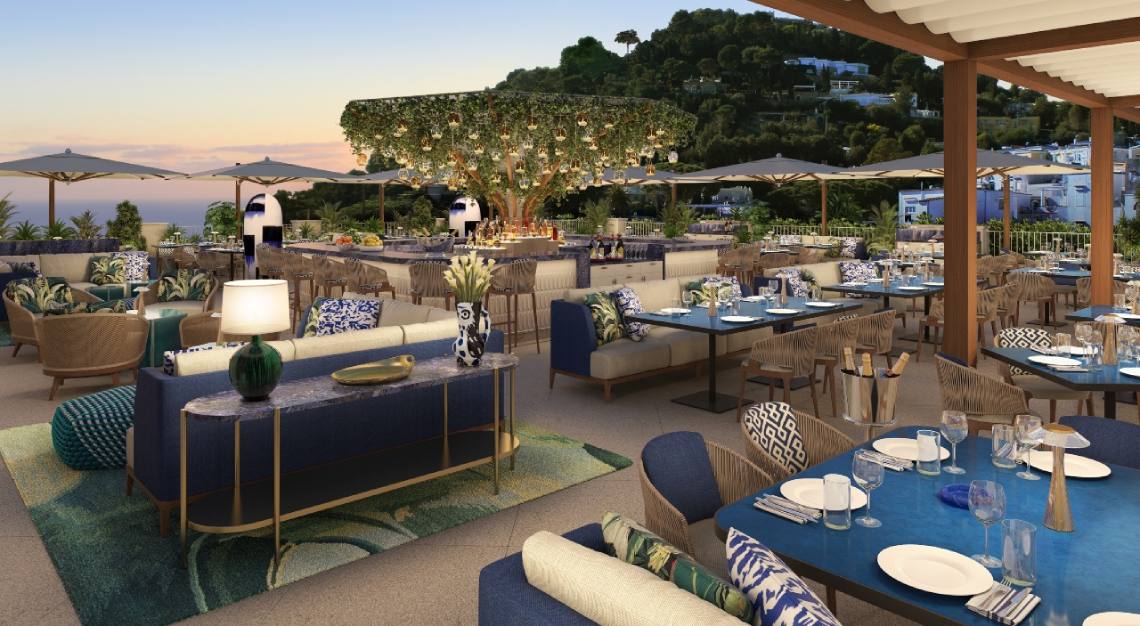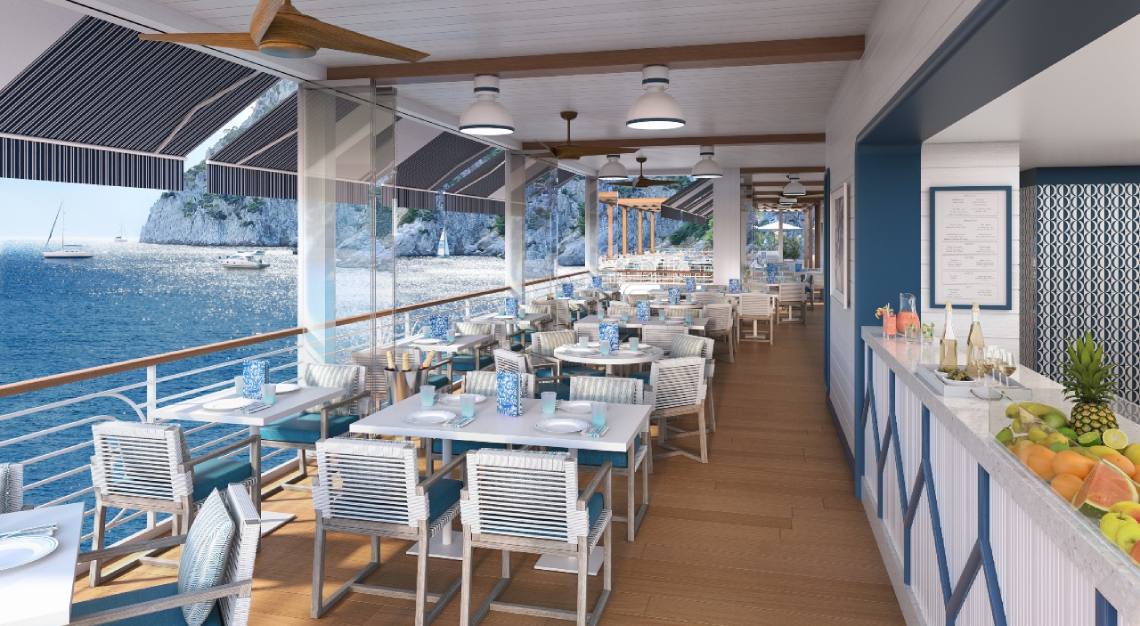 Gennaro's, its restaurant, bar and terrace comes under the culinary direction of Chef Gennaro Esposito who has spent the past 23 years helming the two-Michelin star Torre del Saracino. On the hotel's rooftop, you will find Bianca, a restaurant that will transport guests to the 1950s with understated glamour and a laidback vibe. That same mood will be recreated at the hotel's pool deck and bar, where one can sip on spritzes and cool bellinis. Next door, one finds the Taverna Anema e Core, the famous Capri nightspot which is also owned by the Reuben Brothers.
The adjacent La Palma Beach Club in the Marina Piccola, is where you can spend sun-soaked days enjoying life as it's meant to be. Charter a yacht to explore the azure waters and return to a lazy lunch of Mediterranean delights, with cocktails to follow an elongated and glorious sunset. Head back for a spa session or take the opportunity to dive into the smorgasbord of cuisine served up by the restaurants on this famous beachfront.