Emerald-cut diamonds, the American jeweller's specialty, have never been more popular than now.
With its elongated shape, linear facets, and chiselled step cuts, the emerald cut expresses a sleek modernity that naturally evades round brilliant cut stones. Exceedingly popular today, it is the most searched-for style of engagement rings after top celebrities like Beyonce, Amal Clooney, and Angelina Jolie kickstarted this trend.
But way before these A-listers did, American jeweller Harry Winston was already partial to the emerald cut. Decades ago, during the Art Deco 20s, the company's founder already proclaimed his preference for this timeless, and very elegant cut.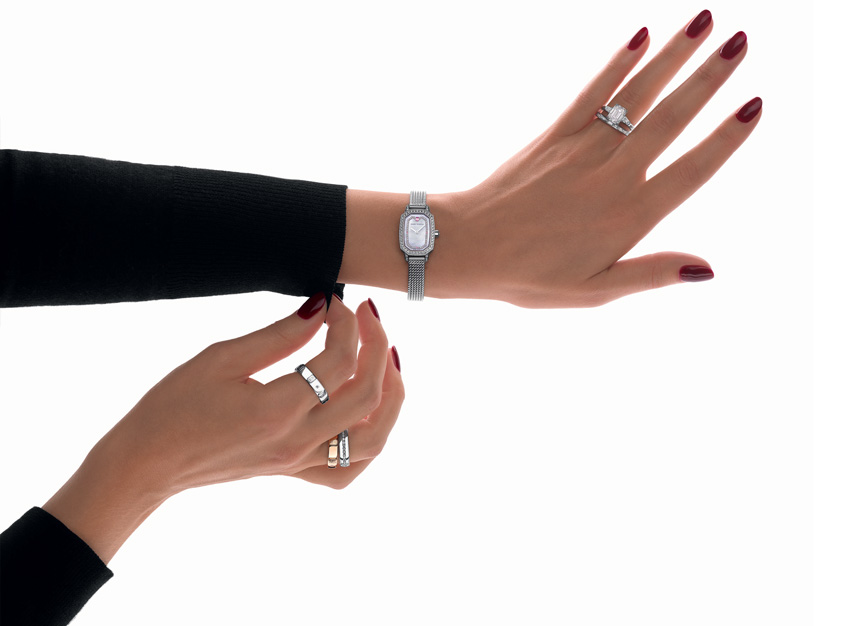 It's the reason you see the emerald cut everywhere within the House, from the company's emblem to the gilt vitrines of its Fifth Avenue store, and from its many diamond solitaire engagement rings to its contemporary dress watches. Clearly Harry Winston believes that there is more than one way to indulge in the simplicity and understated glamour of the emerald cut.
Lending a unique aesthetic to Harry Winston's fine jewellery, the emblem encircles classic bracelets and wedding bands in the HW Logo collection, ready for everyday wear. Cast into elegant lozenges, it is also studded around sautoir necklaces in all three shades of gold, while engagement rings feature the H and W initials cleverly doubling up as gold prongs holding a diamond solitaire in place.
Apart from jewellery pieces, the emerald cut continues to inspire Harry Winston's timepieces and the aptly named Emerald collection echoes this fabulous octagonal diamond cut which is now synonymous with the House.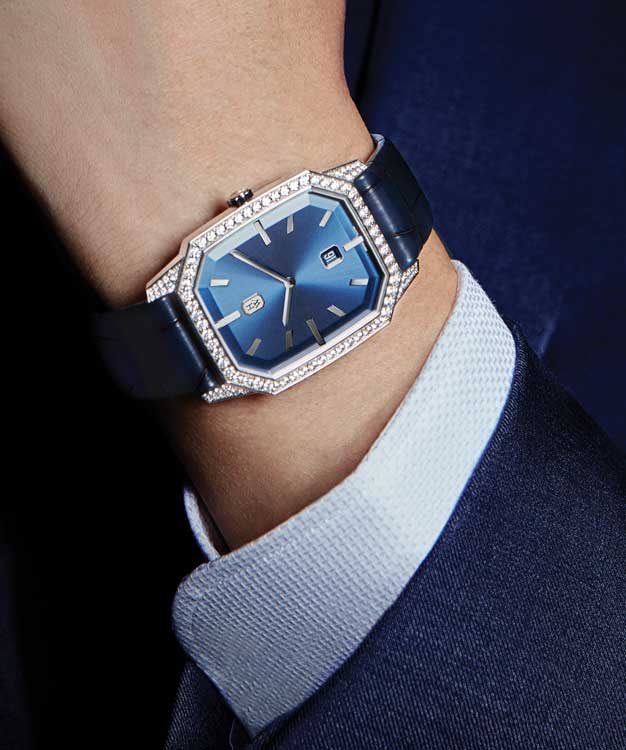 Suitable for both men and women, the Harry Winston Emerald flexes a versatile design over two key sizes. A large 33.3 X 39.3mm for men is made in white gold with a blue dial and pink gold with a silver opaline dial. The smaller 17.7 X 24mm for ladies is not only more dainty but more vibrant as well, with a plethora of fresh sparkling colours and styles.
In both versions, Harry Winston's love of the emerald cut gets conveyed through in the smallest details, such as the date outline, the dial contours, a single emerald cut precious stone at 12 o'clock, and of course the HW logo.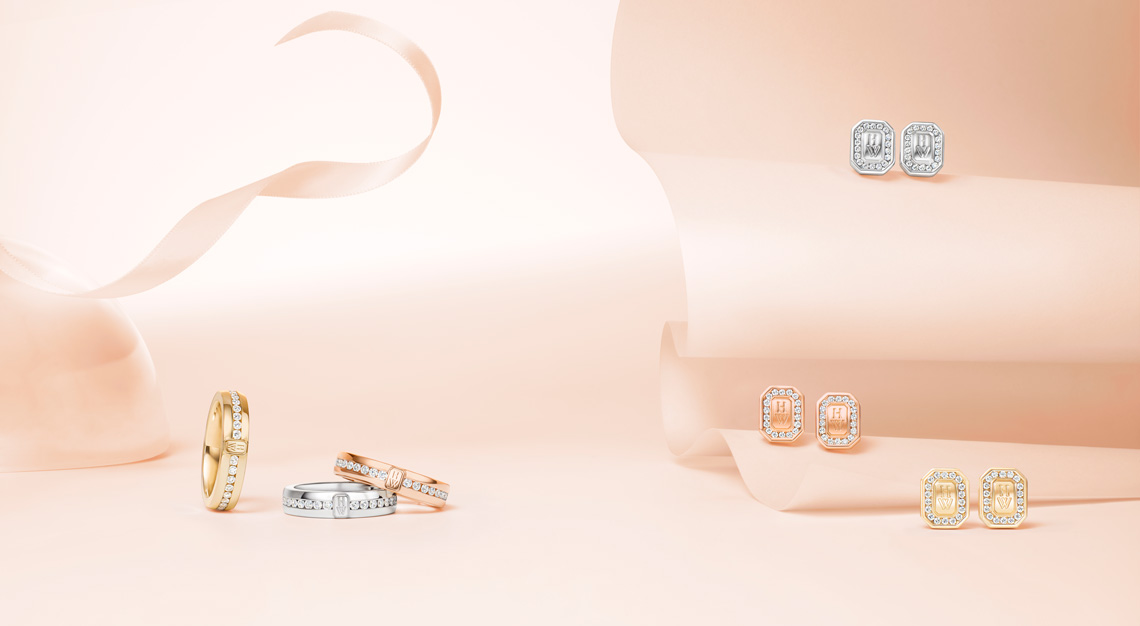 Layering splendidly with HW Logo fine jewellery pieces, the Emerald ladies watch is especially fun to wear thanks to new double tour satin straps and 18K gold Milanese bracelets. Most importantly, they pair beautifully with the House's gent's creations which – short of proclaiming 'I'm yours' – is the most intuitive statement of everlasting love.
From 24th September to 8th October, soon-to-be married couples can customise their own wax stamp to be used on the big day at the Harry Winston flagship salon at ION Orchard.