Need a timepiece that pairs perfectly with your wardrobe? A bold watch like this combines artistry and technical chops in one svelte coup, making the perfect companion for today's discerning woman. And thanks to AR technology, you can watch it come to life here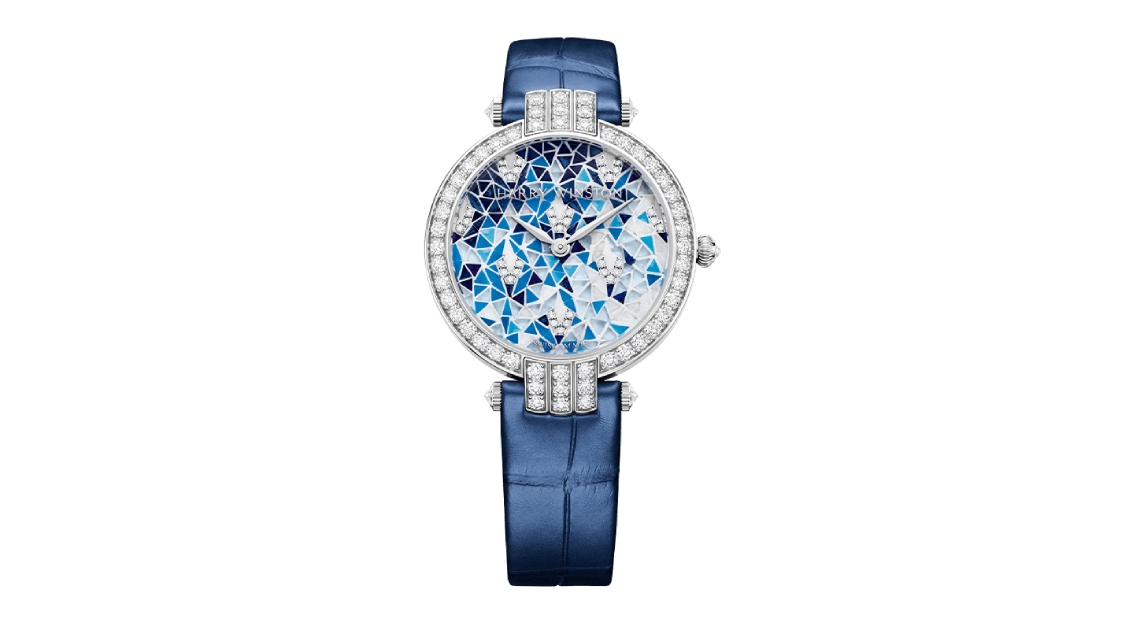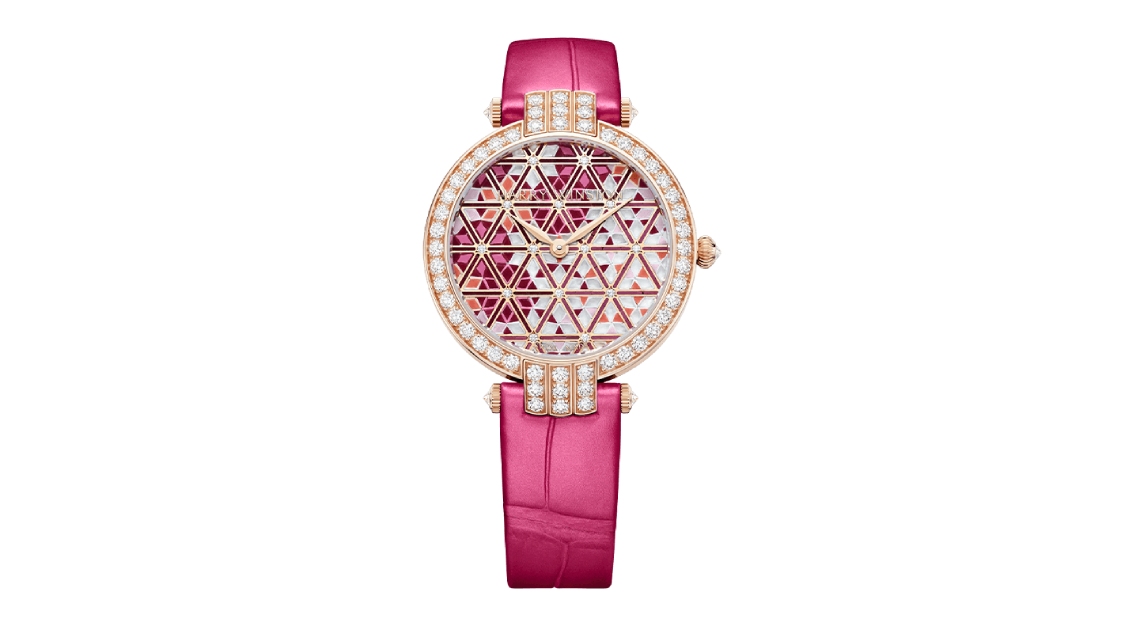 The word 'precious' here applies to the diamonds as well as the traditional art form known as micro-mosaic. Tiny shards of glass tesserae are molten, stretched and cut by hand, then assembled as complex patterns in this beautiful craft that originated in Ravenna, Italy. Harry Winston coupled the expertise of craftsmen from this historical city with its own gem-setting know-how, resulting in a dial that retains its colours and beauty in perpetuity.
To see the watch come to life, access this link from your mobile.
Credits: Louis Vuitton Embroidered Sleeveless Cotton Shirt, Embellished Jacquard Jacket and Puffy Silk Skirt
Click here for more stories on ladies' luxury watches