Flexing its prowess in material experimentation, mechanical art and, of course, jewellery making, Harry Winston constantly redefines the perception of luxury sports watches
Harry Winston has always been a safe space for those among us who are drawn to forthright opulence. Its fantastical suites of jewellery, channelling inspiration from the riches of nature to the vibrance of New York City, where the company's eponymous founder made his name, have enthralled us for decades. On red carpets, and at gala dinners, weddings and the most lavish of soirees, an attention-grabbing Harry Winston accompaniment has always looked the most stunning. But can the King of Diamonds also rock up to the sporting arena with similar ease and elan? For Harry Winston fans who have been clued into its horological offerings over the years, the answer is a resounding "yes".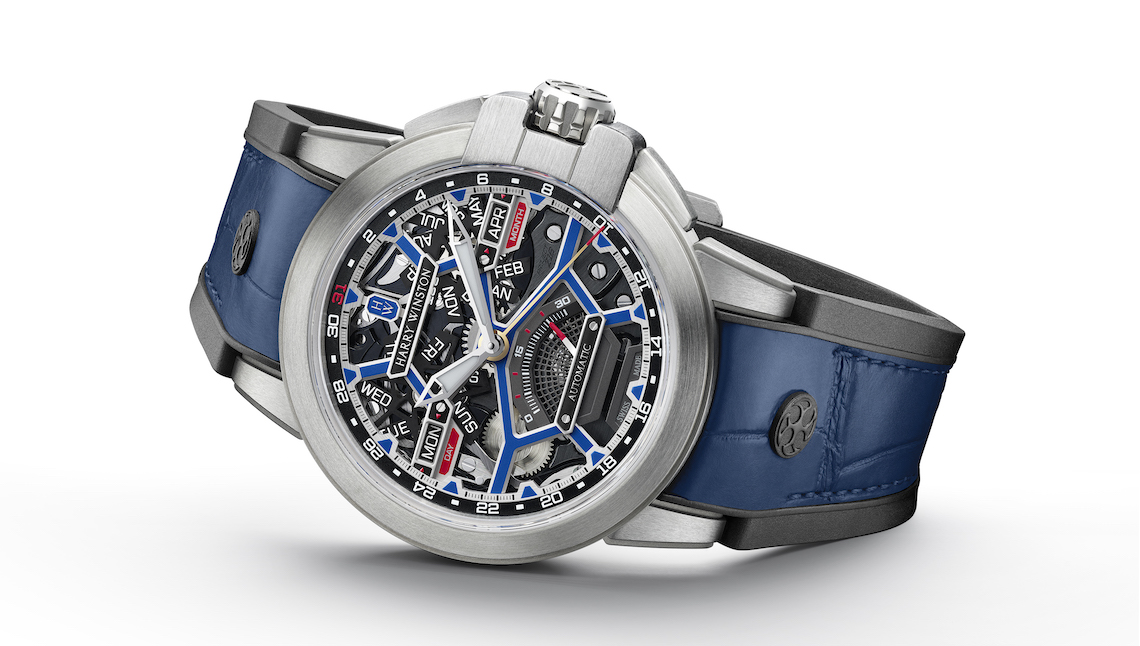 Harry Winston's most purposeful foray into sports watches is exemplified by the Ocean collection. The nautically inspired sports line marks its 25th anniversary this year with tantalising new models, brimming with Harry Winston's characteristic glamour and a summery vibe—and for technical watch aficionados, a distinctively audacious personality. The Project Z watches, for instance, express the Ocean collection's avant-garde spirit. Living up to their techy-sounding moniker, the Project Z watches are distinguished by their cases, made from an exclusive zirconium alloy called Zalium. It is an extremely hardy metal that is highly resistant to corrosion, tougher than titanium, yet ultra-light at the same time. In short, the perfect armour for testosterone charged timepieces.
Given so, the collection's latest model, called Project Z16, is everything one would expect it to be. Sturdy, edgy and technically accomplished, it looks like a sports watch from the future. Limited to 100 pieces, Project Z16's 42.2mm case houses an open-worked dial that invites you to get lost in what the brand aptly describes as a "cityscape of gears and mechanical components".
At the same time, the watch espouses the values and craft of traditional watchmaking. Its beautifully hand-decorated automatic movement, which comprises 327 parts, clicks in unison to compute and display the hours and minutes, small seconds, day, month and date.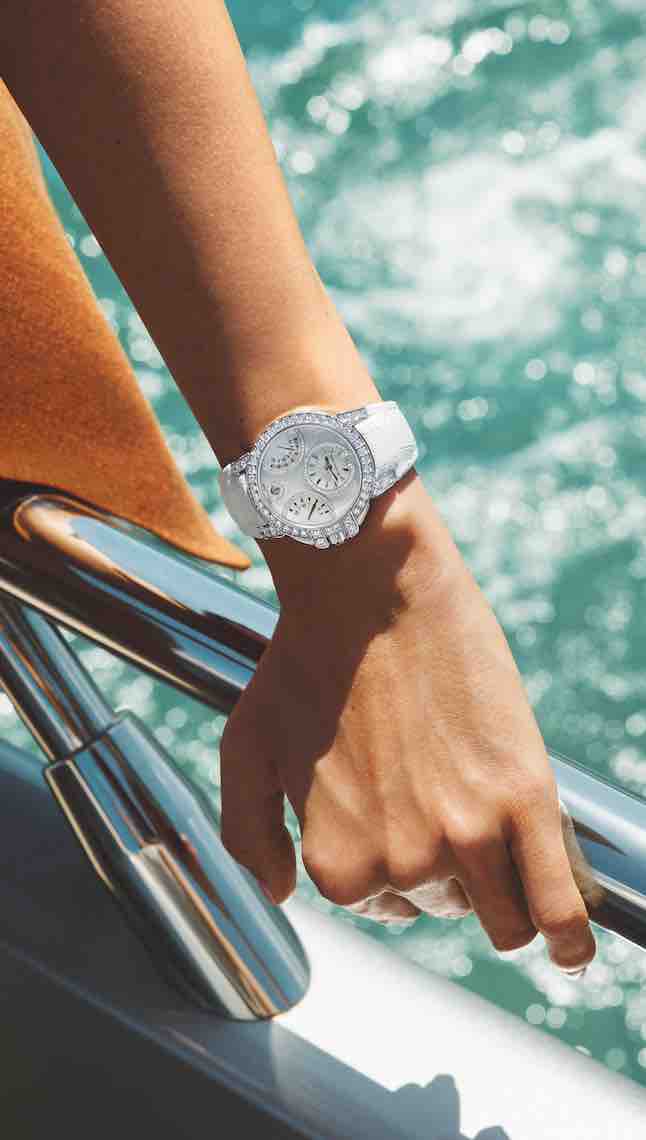 It is tempting to think that Project Z16, a watch dripping with machismo and cybernetic energy, cannot be conceived by the same company that also makes gorgeous gem-encrusted masterpieces for women. Again, those who are familiar with Harry Winston will posit that the contrary is true. Project Z16's innovative construction and dramatic designs can only be birthed by a creative spirit that is as unencumbered and imaginative as Harry Winston's, a jewellery house that prides itself on pushing the limits of technical and aesthetic expressions.
Sea of brilliance
Away from Project Z, the rest of Harry Winston's Ocean collection treads more familiar territory; oozing athletic inspired flamboyance that make the watches ideal companions for languid beach holidays and stylish yacht parties. For 2023, two high-wattage models take centre stage: the Ocean Date Moon Phase Automatic 42mm in white gold with diamonds and white mother-of-pearl dial, and a five-piece limited edition that is entirely paved with diamonds.
Like the Project Z watches, these Ocean models exude sportiness and technical sophistication. Housed in cases with crown guards that resemble the famous entrance arch of Harry Winston's New York boutique, the watches are anchored by delightful off-centred subdials for the time, date and moonphase indicators.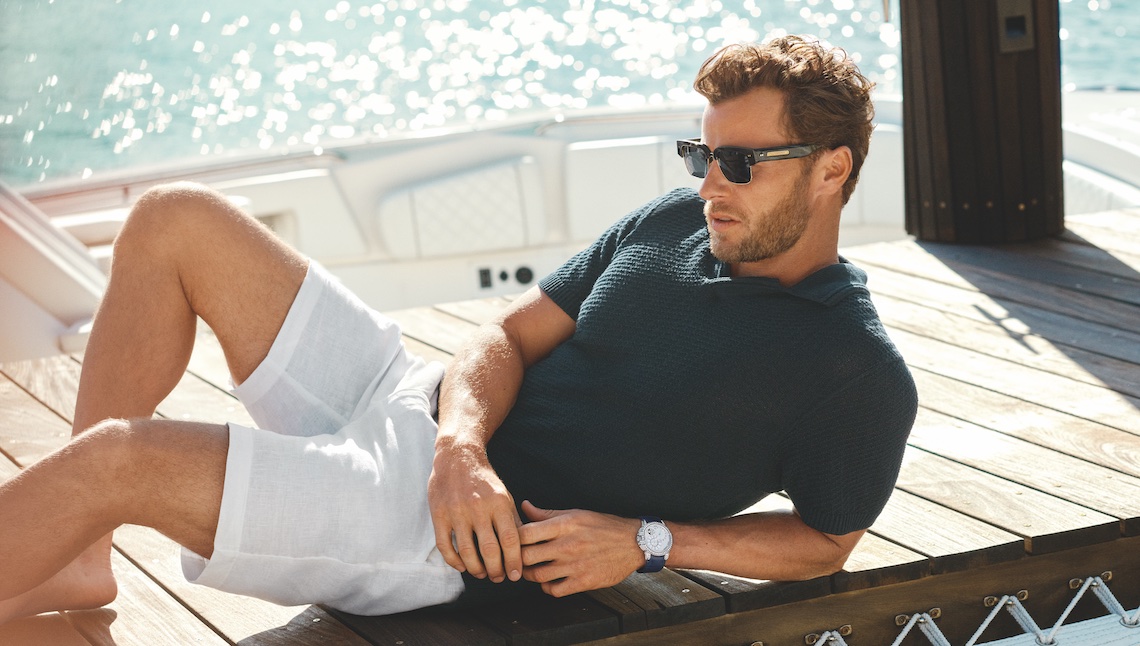 The version with an iridescent white mother-of-pearl dial is captivating without being over-the-top. Paired beautifully with a royal blue alligator strap, the watch's 42mm white gold case, lugs and subdial flanges are set with 352 brilliant-cut diamonds totalling approximately 4.45 carats. Interestingly, the conspicuous sparkle doesn't usurp but complements the watch's elegance.
However, if no-holds-barred ostentation is what you are after, the five-piece limited edition will crank things up. Every millimetre of the watch's white gold body is sheathed in diamonds, drawing attention to Harry Winston's legendary savoir-faire. The result is a bejewelled wrist statement that not only brims with extravagance, but feels utterly compelling.
Like the name that it takes inspiration from, the Ocean's allure is vast and expansive. After all, billed as Harry Winston's most daring assortment of watches, the Ocean collection certainly makes no apologies for its ostentation and multi-facetted styles.
As the temperatures rise this summer, perhaps you, too, ought to turn up the heat with your wrist accompaniment. Whether you are tending to the rigours of a high-powered board meeting, chilling on a faraway beach, or rocking a glittery party, there is an Ocean with your name on it. Even better, it promises to make a splash with unparalleled poise and performance regardless of the occasion.
This story first appeared in the June 2023 issue. Purchase it as a print or digital copy, or consider subscribing to us here