Exploring sporty treatments and exotic materials, the French maison takes its signature men's model to new places
The luxury watch world might be knee-deep in the colour trend right now but Chanel stays largely committed to its monochromatic palette. Apart from a brief dalliance with neon hues in its Electro capsule collection, black and white remain the fashion house's go-to aesthetic as seen with the latest Chanel Monsieur launches.
Dedicated exclusively to men, the Chanel Monsieur defined the codes of Chanel men's watchmaking since 2016. A modern and elegant case, a distinctive dial, a unique calibre, and most importantly, perfect harmony with the Chanel universe.
To date, the Maison has built the collection with models featuring iconic elements such as beige gold and high-tech ceramic. It's even designed two pieces with mini lion gold sculptures set against black grand feu enamel.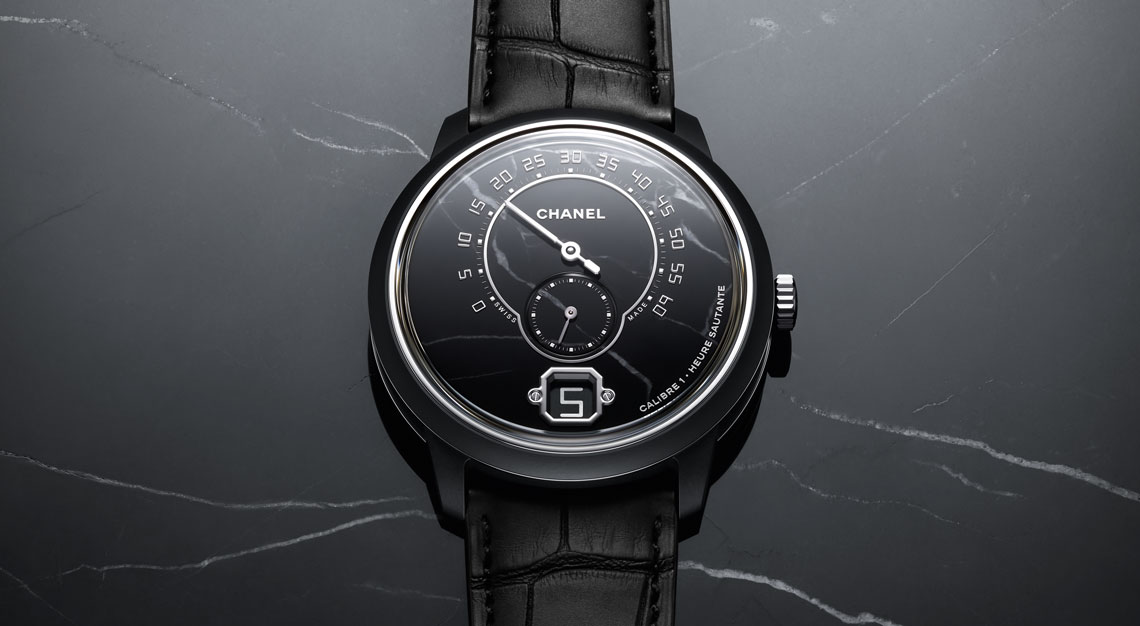 Set in stone
This year, the monochromatic dichotomy continues in the Chanel Monsieur Marble Edition. Espousing all the familiar elements of the collection, from the 240-degree retrograde minutes to the off-centred continuous seconds, and the jump hour indication, this newcomer brings a touch of nature to the fore.
Its black marble dial is streaked with naturally white veins, which introduces a raw, organic personality to the otherwise systematic design. According to Chanel, each piece of marble had been carefully selected by its creation studio so all of the 55 pieces exude a unique character and graphic style.
The maison did not disclose its source, but the rich black stone with fine white irregular inlays resembles Noir Saint Laurent marble, which comes from Laurens, France.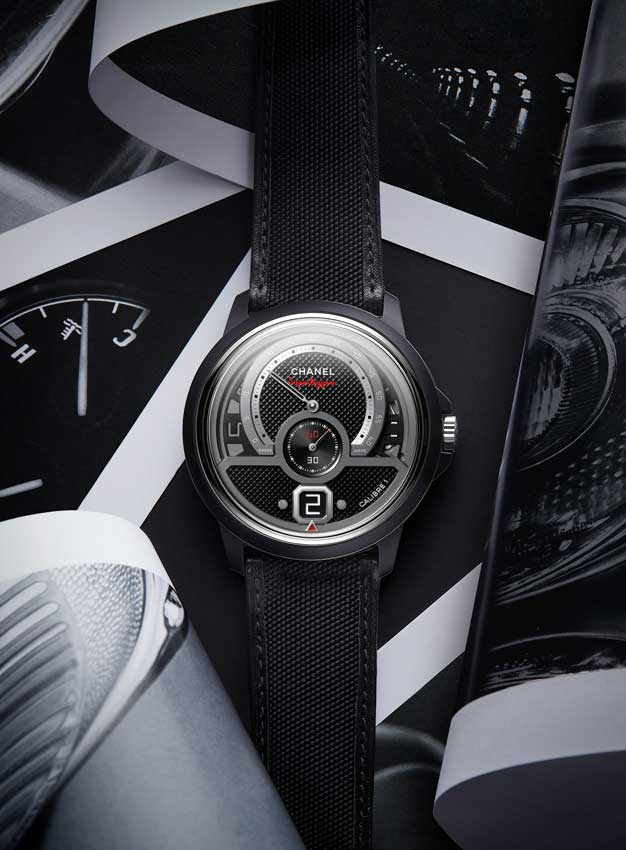 Auto inspiration
Moving away from the natural environment to the sporty world of Italian race cars, the Chanel Monsieur Superleggera Edition evokes great moments in motor racing and our love for fine engineering. It picks up from where the 2005 J12 Superleggera left off, offering a contemporary interpretation for the sport-chic crowd.
The all-familiar Monsieur dial which was originally inspired by the Chanel Lion takes over the wheel with a cool racing speedometer aesthetic. Matte black guilloché finds favour with black nickel finishes, all housed in matte black high-tech ceramic, and strapped to the wrist with red calfskin-lined black nylon.
Of course this watch isn't complete without the iconic Superleggera logo done in a typeface evoking the epicurean spirit of Gran Turismo and painted a bold bright red that just makes you want to leap into your coupé and speed off into the sunset.