Tips and lessons from a watch collector who has devoted a large part of his life to this passion and put together an enviable collection of modern and vintage watches
It is rather unusual to find a watch collector who has an enviable collection of both modern and vintage timepieces. Lim Ee Chiat, 48, is one such specimen. The executive director of a telecommunications contracting firm is also known for his prized collection of vintage Rolexes, but you wouldn't have guessed, given his unassuming nature. He shares some tips on how to build a respectable collection.
How did your interest in watches start?
I was in my teens when I was first intrigued by the ticking of a mechanical pocket watch. I was accompanying my dad to have his watch serviced. It made me curious about what the inside of a mechanical watch looked like. When I bought my first luxury watch in 1995, a used Rolex 1601, I opened it up and tried to dismantle the movement myself. It was my first and last time trying that.
What piqued your interest in vintage watches?
I chanced upon a used Rolex 1680 Single Red Submariner for S$4,800, which was a lot of money at the time, and I didn't understand why an old model would cost so much more than a current one. Years later, a friend offered to buy it off me for S$9,000, which I thought was an offer too good to pass up on.
I immediately regretted it and ended up buying another for S$13,000. However, I wasn't thorough in my research and I found out later that the dial had been relumed, causing puffy markers that significantly reduced the value of the watch. This got me really interested in vintage watches. Diligence is a must these days. When I started, it was pretty easy – you just needed the right price and an honest dealer. It's riskier now as fakes and Frankenwatches (vintage watches described as authentic but aren't in original condition and may possess fake components) are in abundance.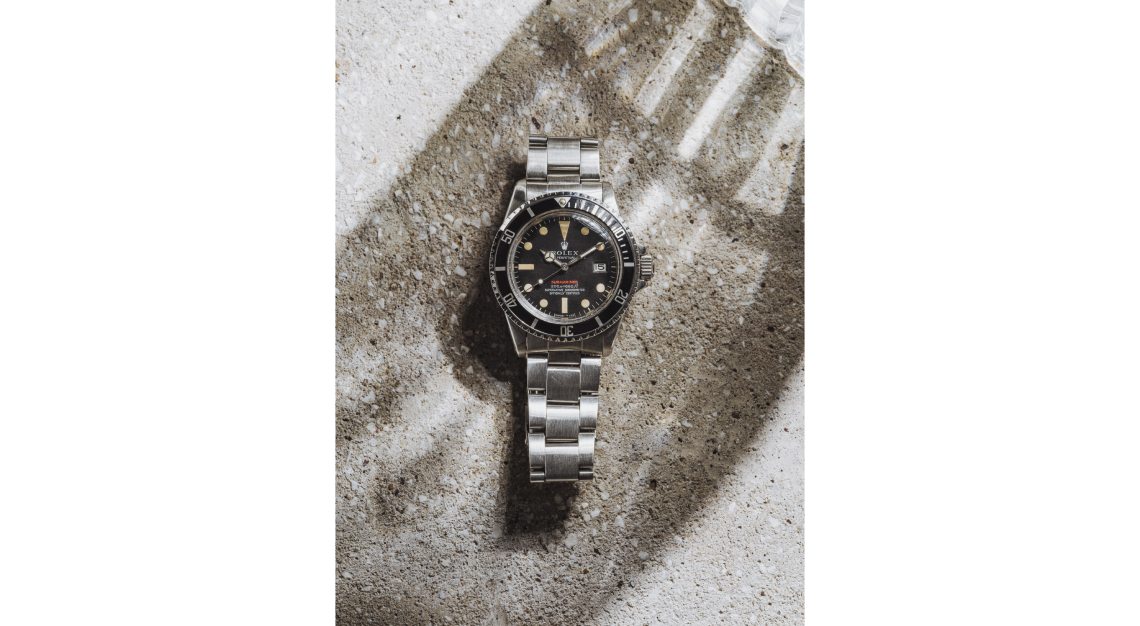 What are the merits of a vintage collection versus a modern collection?
There are only so many vintage watches out there and their numbers will dwindle as they wear out and parts become irreplaceable. A good vintage watch at the very least will hold its price. However, before you take the leap, make sure you do your homework or find someone who is willing to share their knowledge.
Modern watches are more straightforward for new collectors as you can't go wrong purchasing from a reputable authorised distributor (AD). However, to land a prized investment piece, you need a considerably good relationship or purchase history with that AD, else your only option is to acquire it from the secondary market at a premium. Establish a good rapport with your local ADs. It is always a good start to help support the other brands in their portfolio while you work your way towards the popular watches. Manage your expectations. Sometimes we forget that it takes time to build a healthy relationship.
Either way, research thoroughly before you commit to any timepiece. Never chase a watch, be patient, and always remember, if the deal seems too good to be true, it probably is.
Which category of watches makes the best investments?
If investment value is paramount, I strongly recommend auction-grade watches (rare watches in pristine condition), but collectors need to do a lot of homework before buying one, or they have to endeavour to unearth one that had been unknowingly hidden away. I do know a few friends who purchase such watches, store them in vaults, and auction them off years later.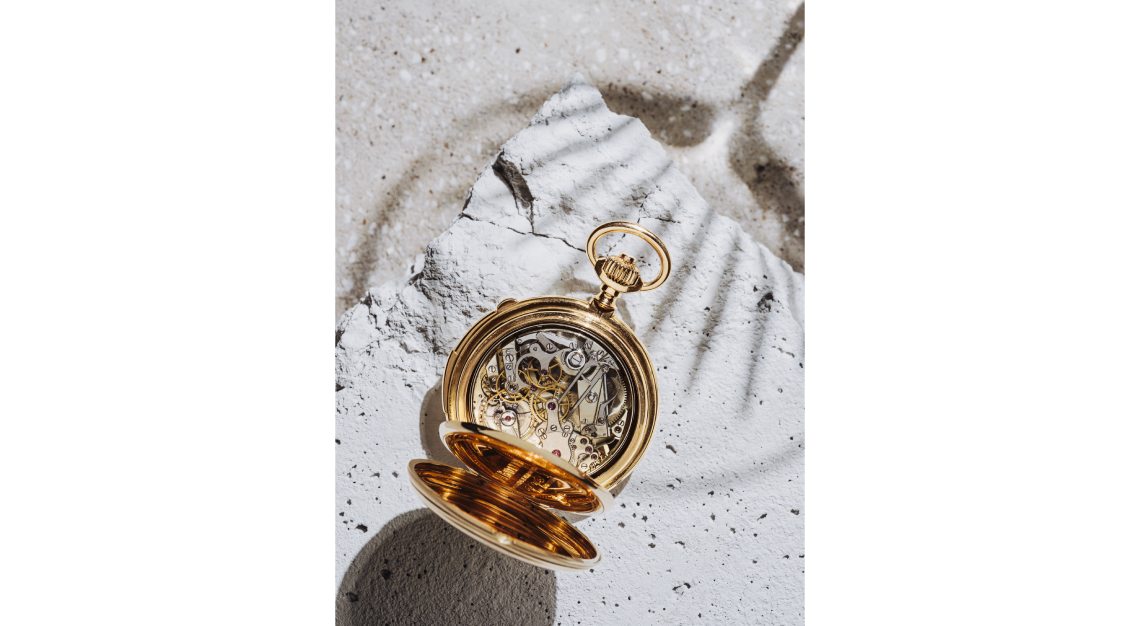 Which are the most prized watches in your collection and why?
A vintage pink gold, enamel dial pocket watch from Patek Philippe. It is a minute repeater chronograph that dates back to 1882. I bought it at a fair price on eBay many years back, but I had some doubts about its authenticity as it was in mint condition and allegedly had good provenance. It was only last year that I had it checked by Eric Tortella, a world-renowned Patek Philippe expert, who was speaking at an event hosted by Christie's Singapore. He graciously entertained my request and told me that it was almost perfect for such an old watch and offered to do a write-up on it.
The other would be my 1953 Rolex 6202 Monometer. I originally wanted to buy a Rolex 5508 Submariner, but finding the Monometer got me curious and excited as there was so little information about it. I have no idea how many were made in 1953, but the reference 6202 was used on the Turn-o-graph the very same year, and the Submariner was released in 1953, suggesting that this was a transition dial. Fewer than 10 Monometers have appeared in international auctions in the past 25 to 30 years. However, the hour and minute hands are the iconic Mercedes hands instead of the original pencil hands. I have been looking for a replacement for the longest time, but to actually find a genuine set of model-correct hands for sale is as rare as hen's teeth.
How has COVID-19 affected the watch market?
I think retail sales numbers will not be returning to pre-COVID-19 levels anytime soon, and recommended retail prices are not likely to drop. Now might be a good time to approach your preferred AD to support them.
Prices have also softened a little in the pre-owned market, though popular watches will still be able to hold premium prices. Collectors may find it easier to buy a nice watch at a fair price. Collectors with better holding power will continue to buy and hold on to their watches till market sentiment is more favourable to them.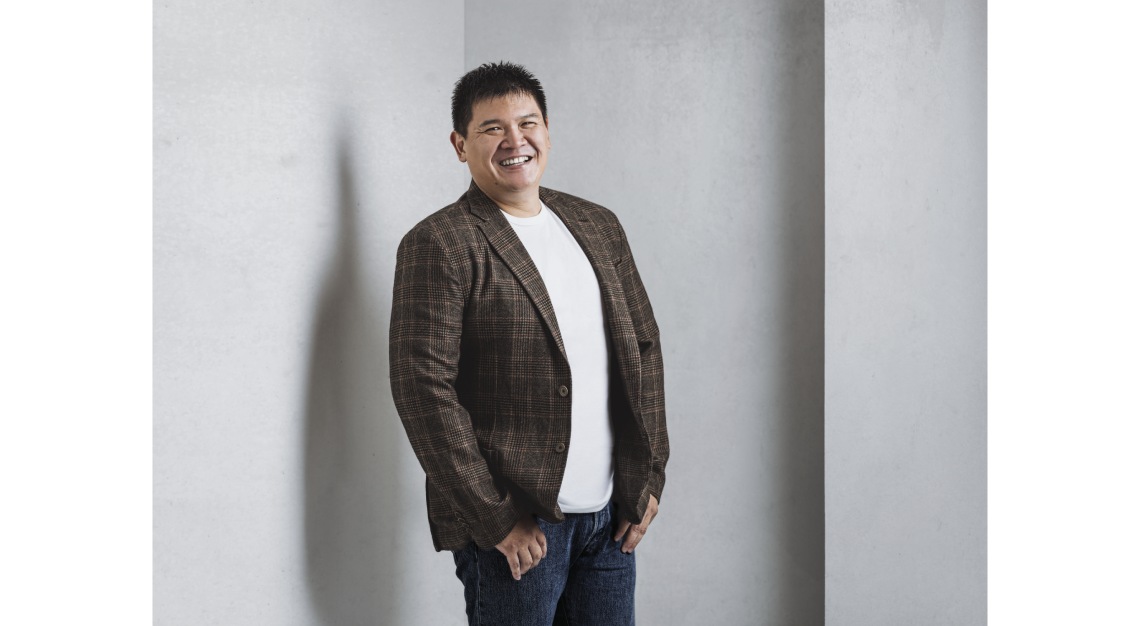 The Quickfire Round
Of all your watches, which one do you identify with the most?
I'm a sucker for Rolex dive watches, so it would be the Rolex Red Submariner 1680 as it is the one that got me started on vintage Rolexes.
Is there a watch you desire but you have accepted that it is too difficult to get hold of?
I'll need a time machine, so I can go back in time to get a Paul Newman Rolex Daytona at a fair price.
If you could bring only three watches to a desert island, which would they be?
IWC Porsche-Design Compass Watch, Rolex Red Submariner 1680 and the Omega Speedy Tuesday Ultraman.
Is there a watch collector whom you hold in high regard?
Jean-Claude Biver (the former TAG Heuer CEO, and also a watch icon who has been responsible for the successes of Blancpain, Omega, Hublot and TAG Heuer). He is the idol of all watch enthusiasts. His knowledge of watches is amazing and his Patek collection is to die for.
Featured image by Daydream Photography