The Rat is the first animal in the Chinese zodiac, and those born under this sign are outgoing, cheerful, and very sociable
Year after year, watchmakers showcase a plethora of metiers d'arts featuring animals from the Chinese zodiac. 2019 was Year of the Pig, 2018 Year of the Dog, and so on.
Sounds a little cheesy if we were being honest, but hey, if it brings you luck and prosperity, we say pile on the fromage. And since 2020 is the Year of the Rat, who knows? Maybe you'll be extra lucky.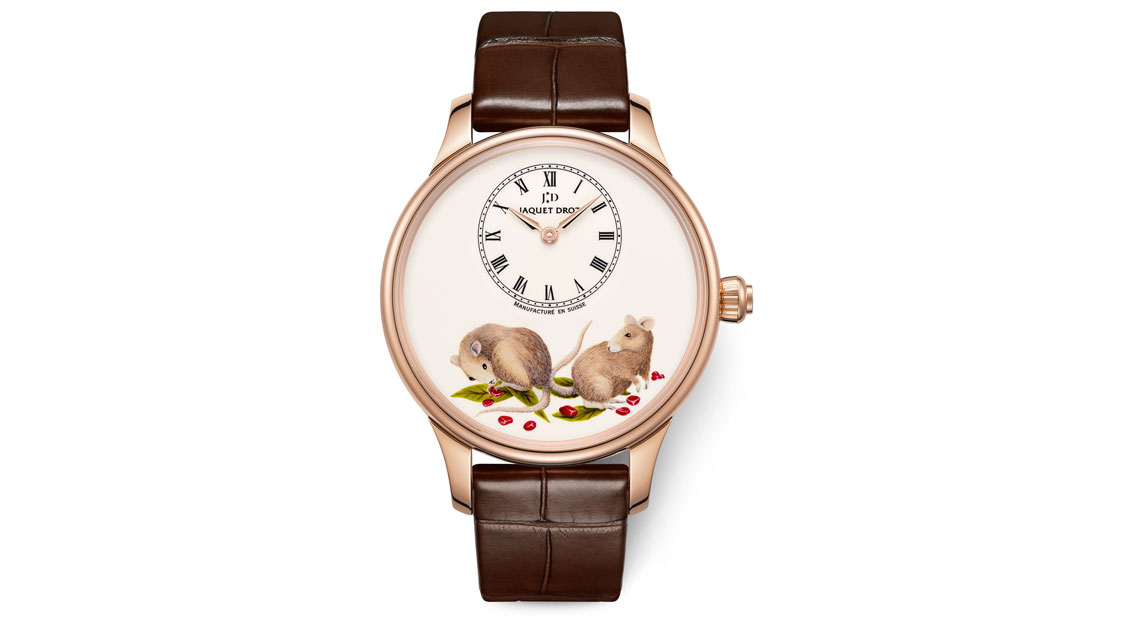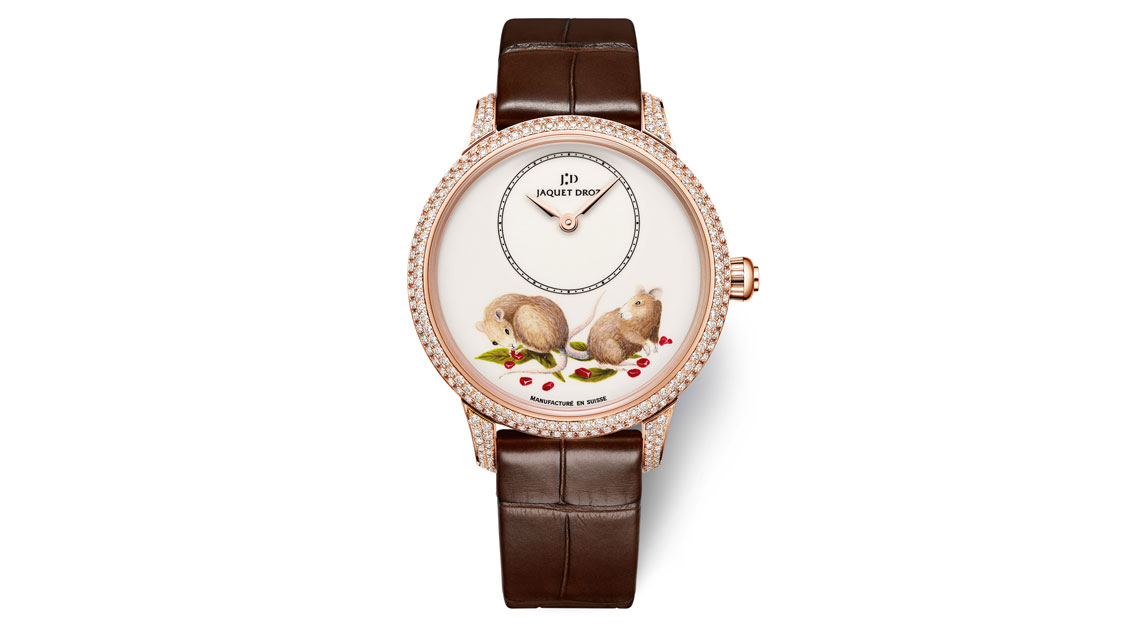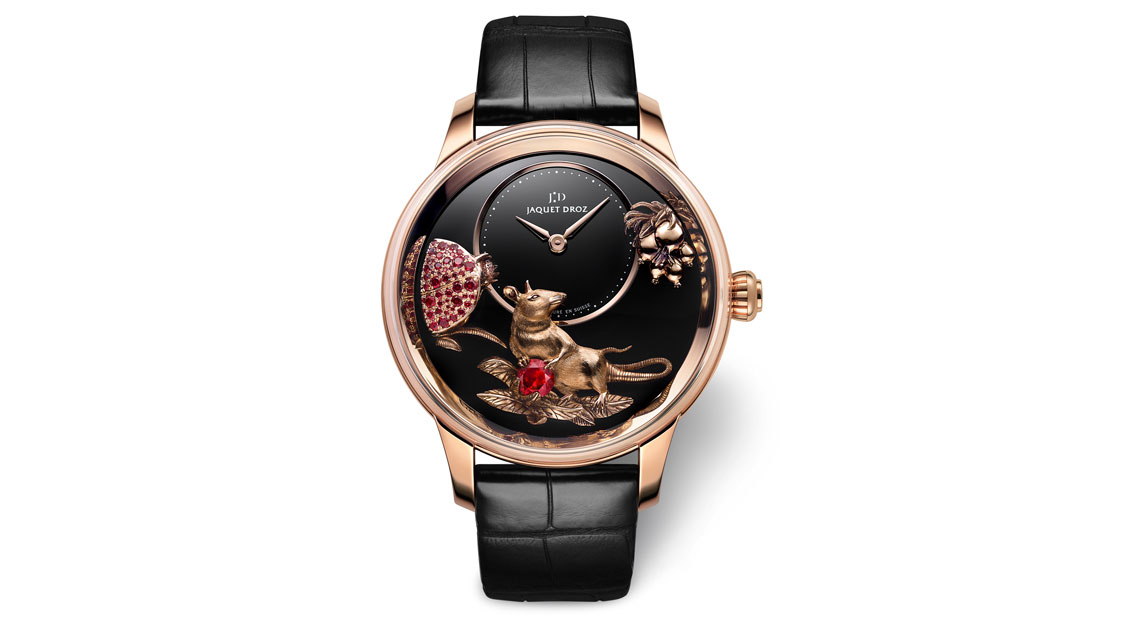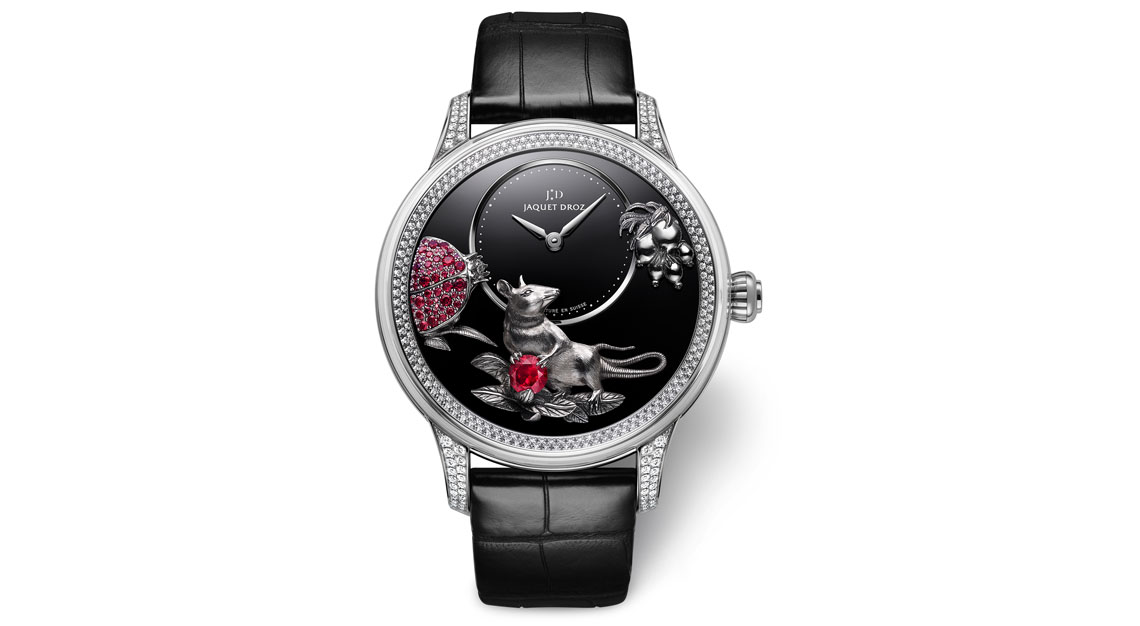 Jaquet Droz Petite Heure Minute Rat
Creating not one but four variations on this lively theme, Jaquet Droz impresses us with its full mastery of artisanal crafts. In each piece, the manufacture features the adorable mice feasting on pomegranates, which symbolise life, fertility and continuous renewal.
Petite Heure Minute Rat in 35mm and 39mm work beautifully as a couple's watch. Limited to 28 pieces each, it offers a grand feu enamel dial depicting two mice on a bed of leaves dotted with pomegranate seeds.
Flexing its incredible hand-engraving know-how, the eight-piece Petite Heure Minute Rat 41 sets the rat on a backdrop of black onyx. Carved in red or white gold, it grasps a scintillating red ruby in the ultimate symbol of abundance.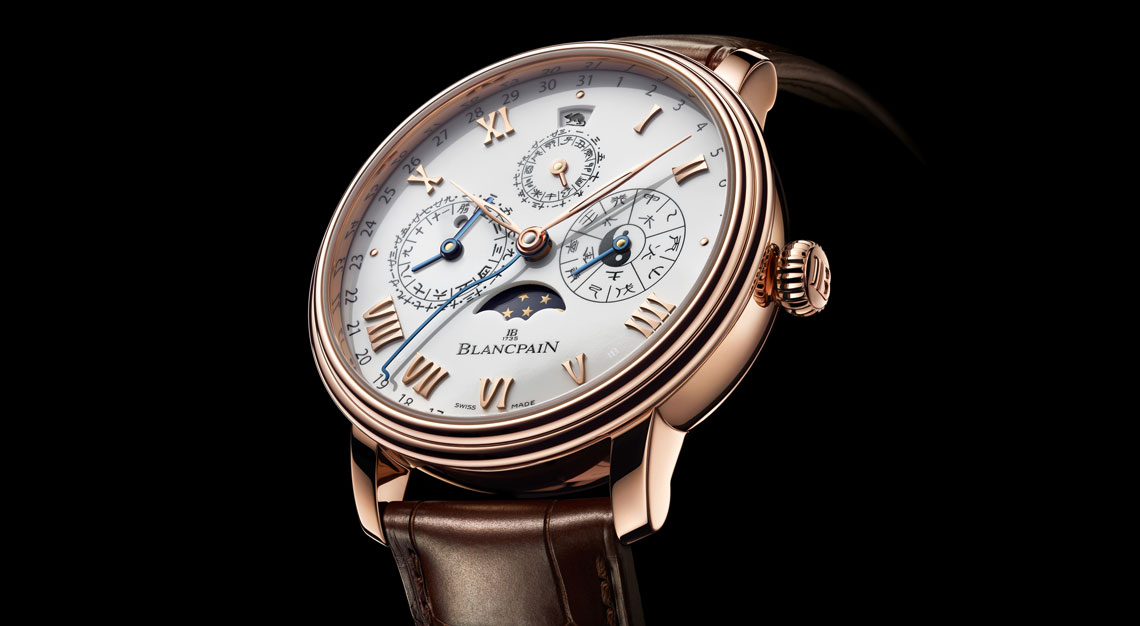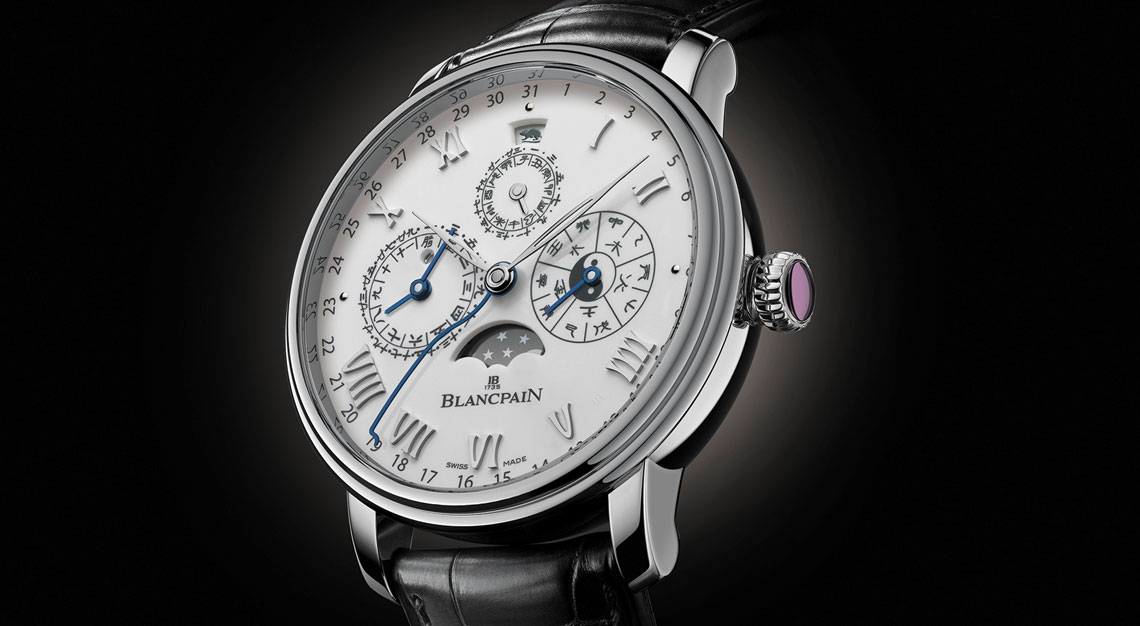 Blancpain Traditional Chinese Calendar
Probably the most understated but definitely the most complicated, this is one of the most amazing perpetual calendars you'll ever find. It operates not on the Gregorian calendar but the Chinese lunisolar. The grand feu enamel dial also displays the time in 12 double hours and all named according to the 12 earthly branches from the Chinese almanac.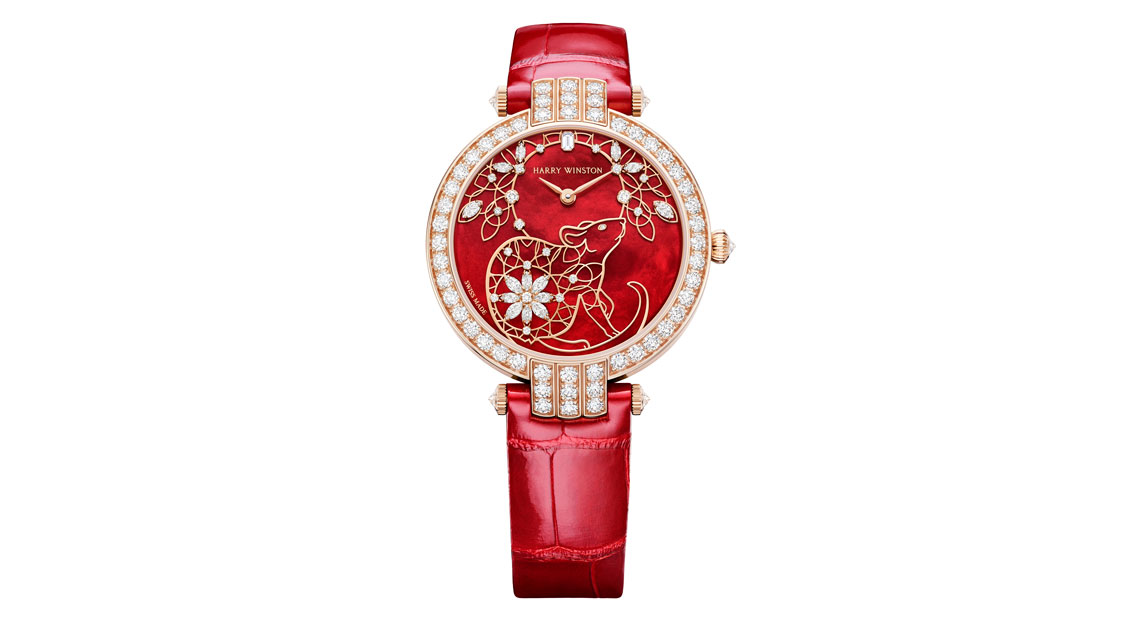 Harry Winston Premier Chinese New Year Automatic 36mm
Rose gold meets red mother-of-pearl meets red alligator leather. There aren't many objects more prosperous than this eight-piece limited edition timepiece. And of course since it is a Harry Winston creation, expect lots of beautiful diamonds.
Eight marquise-cut diamonds frame a single round brilliant cut stone to create a three-dimensional bloom. It sits on a rose gold silhouette of a rat crafted in a style that's inspired by Chinese paper cutting. More diamonds dangle from the foliage above plus one single emerald-cut stone at 12 o'clock – a favourite Harry Winston signature.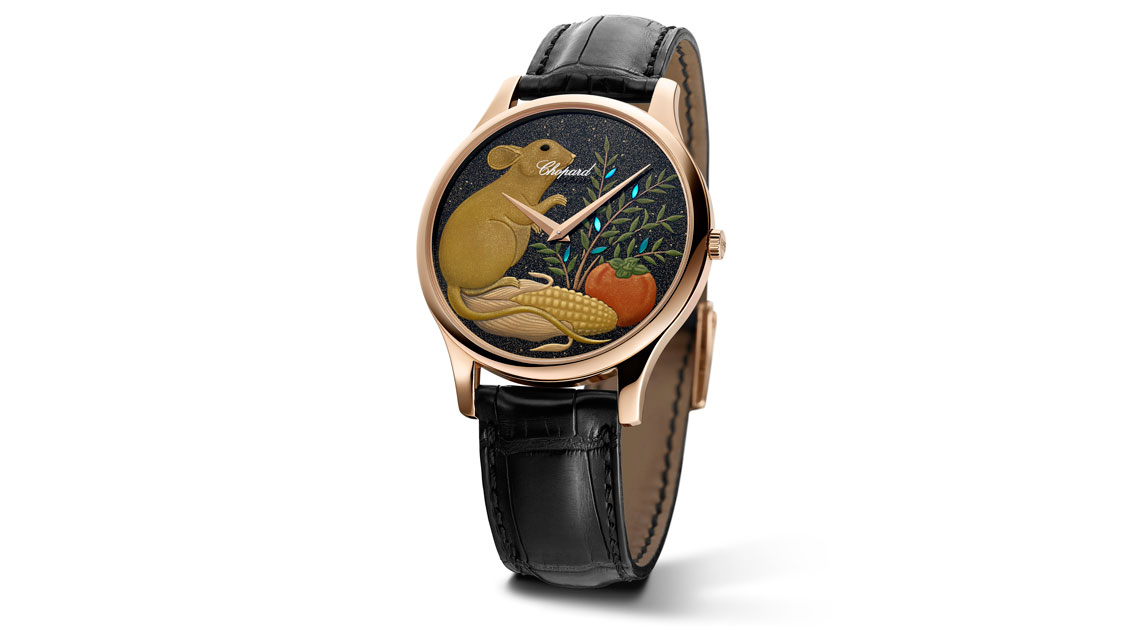 Chopard L.U.C XP Urushi Year of the Rat
An 88-piece limited edition in rose gold, this ultra-thin gent's watch reprises the art of Japanese lacquer as made by lacquerware specialist, Yamada Heinado. Used in combination with gold dust, it is all the more appropriate since 2020 is the Year of the Metal Rat.
So here you have a golden rat standing on an ear of corn, which is a symbol of abundance, with a little red persimmon for sweetness and longevity. And as blue, gold and green are the three lucky colours for the Rat, we have a lush bouquet of flowers completing the artwork.
This watch is available exclusively at Chopard boutiques.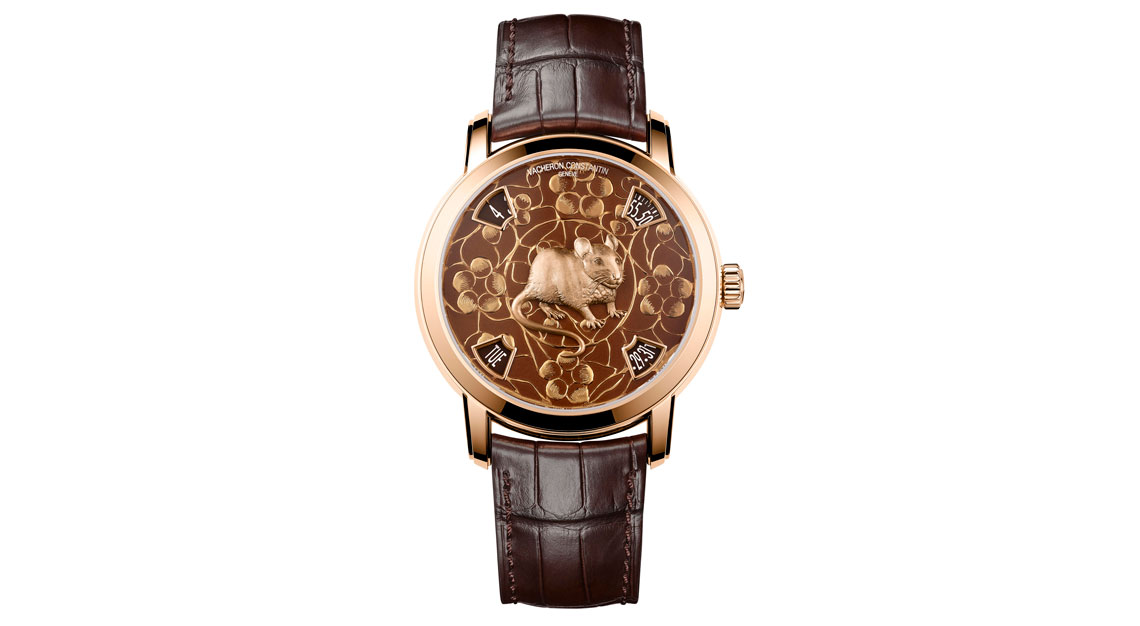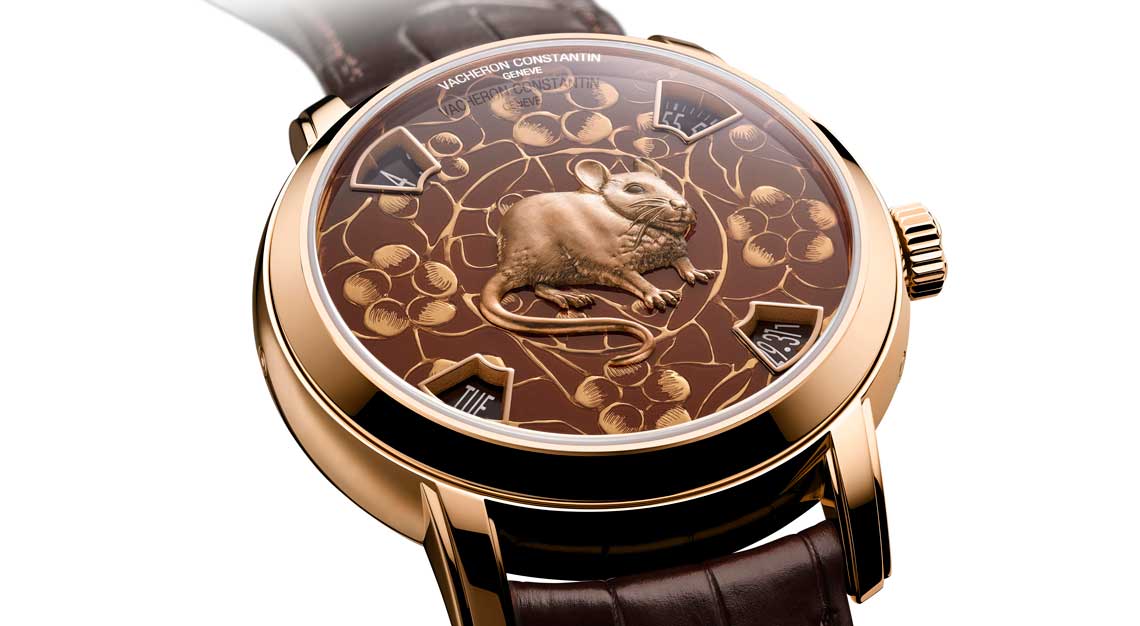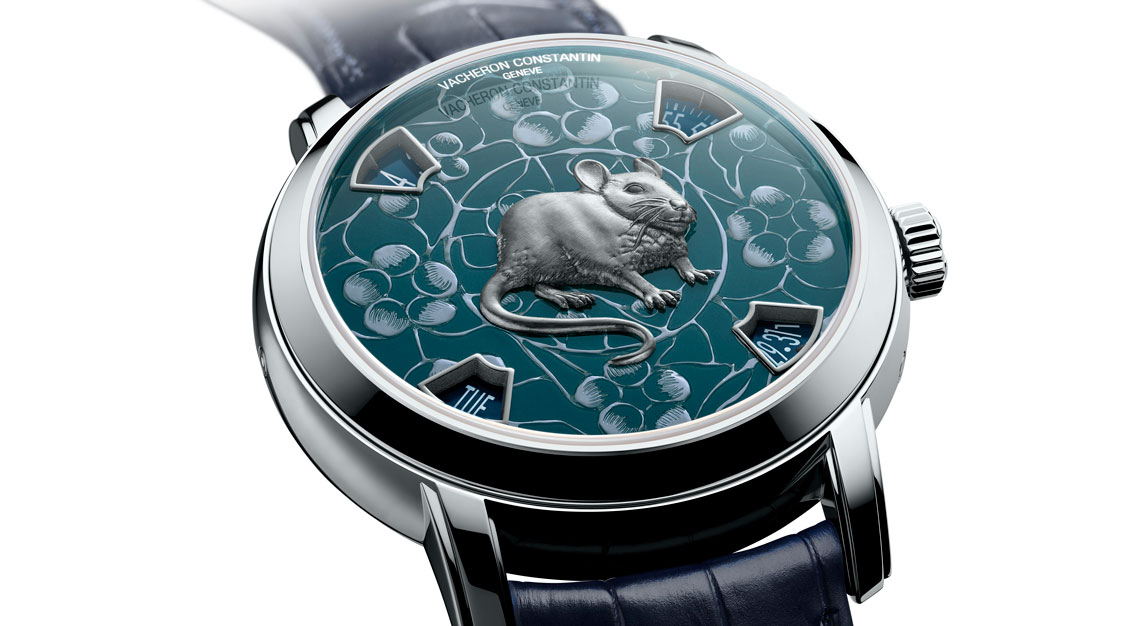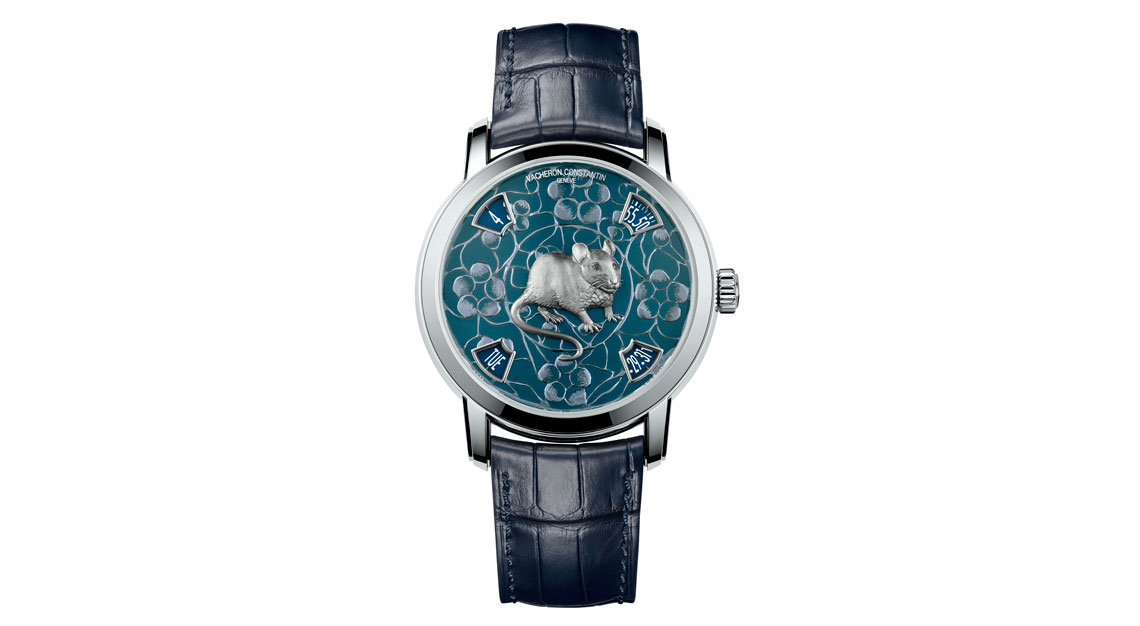 Vacheron Constantin Metiers d'Art The Legend of the Chinese Zodiac Year of the Rat
This watch unites Swiss and Chinese culture by using the traditional art of paper cutting, which in China is known as 'jian zhi', while in Switzerland it's called 'Scherenschnitt'.
Master engravers carve the little rat in platinum or rose gold, as well as the foliage beneath. Next, enamel painters fill the dial with blue or bronze grand feu enamel. The manufacture has made only 12 examples of each, available exclusively at Vacheron Constantin boutiques.