Chill Factor
Now that you've decided you're going to watch the Snow Polo World Cup in Kitzbuehel next January, or go aurora-spotting in Finnish Lapland beneath a glass igloo, it's time to turn your attention towards your winter wardrobe. Temperatures may be well below freezing point and the call of the soft white powder at Lech-Zurs might be beckoning, but you'll want to ensure you look ultra-cool both on and off the snow. These five charming travel essentials by Hermes are the ideal accompaniments to an upcoming journey through any winter wonderland and will make you the toast of every apres-ski party in town.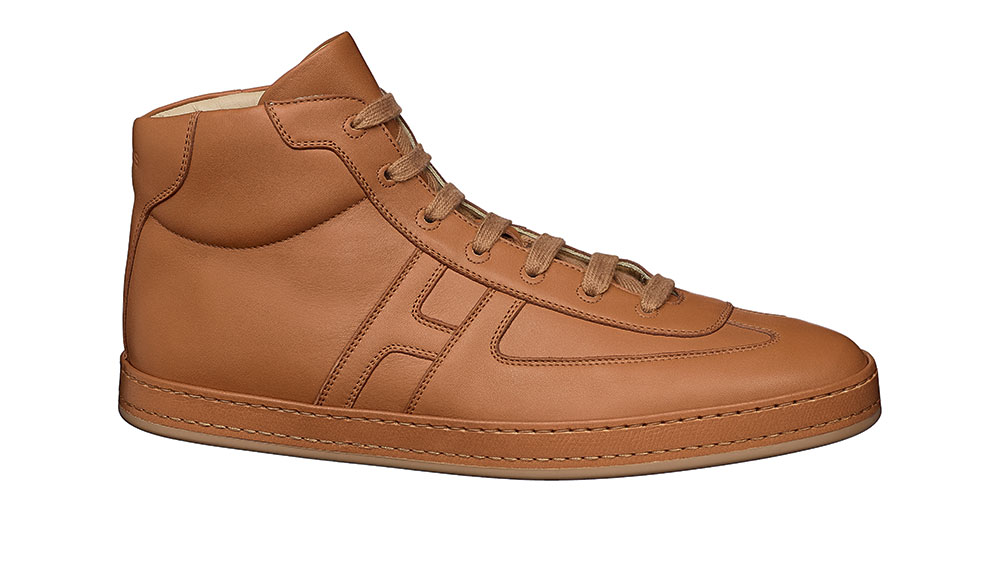 Sneaker in calfskin
After a hard day's work of pounding the slopes around Klosters or snow-shoeing along Gornergrat for that holiday-snapshot view of the Matterhorn, you'll look forward to sliding into Hermes' supple, buttery-soft calfskin sneakers. The high-cut shoe, which features H-detailing on its side, laces up beautifully around the ankle for a sharp but relaxed look, while a thick rubber sole prevents the cold from creeping upwards, as it so often does. Needless to say, they're incredibly comfortable, especially after you've kicked off your ski boots – you'll feel as if you're walking on a hand-stitched Hermes cloud.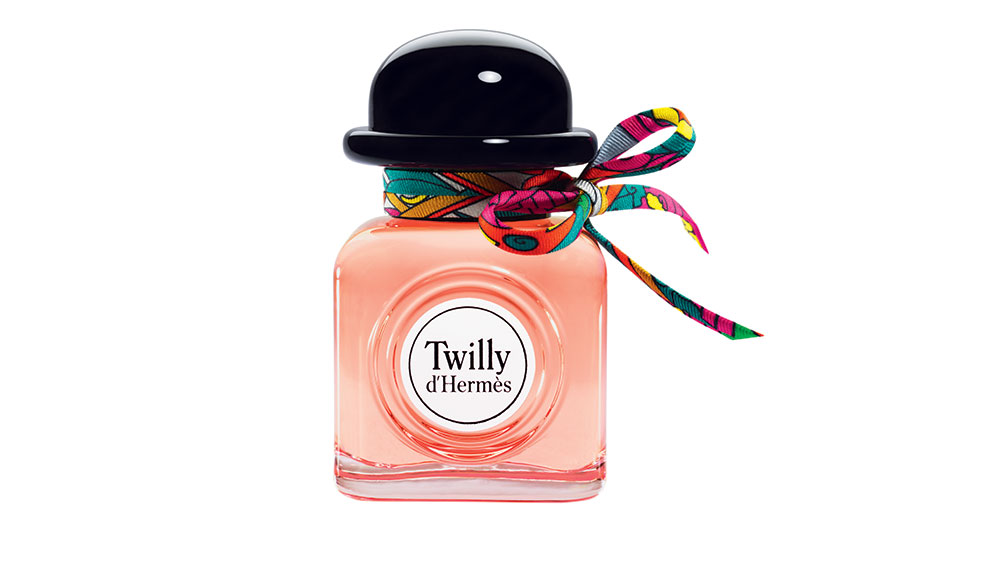 Twilly d'Hermes fragrance
Amidst cold mountain air and sweeping Arctic winds, it's easy for a run-of-the-mill fragrance to end up fading away and surrendering to a harsh and often mercilessly dry environment. Not so with the Twilly d'Hermes eau de parfum, which not only boasts considerable staying power, but comes brimming with daring and energy. Created with free, bold, and mischievous women in mind, its memorable notes of spicy ginger and exotic tuberose will stand out as you dangle from ski lifts and cut a path in the powder on your snow mobile.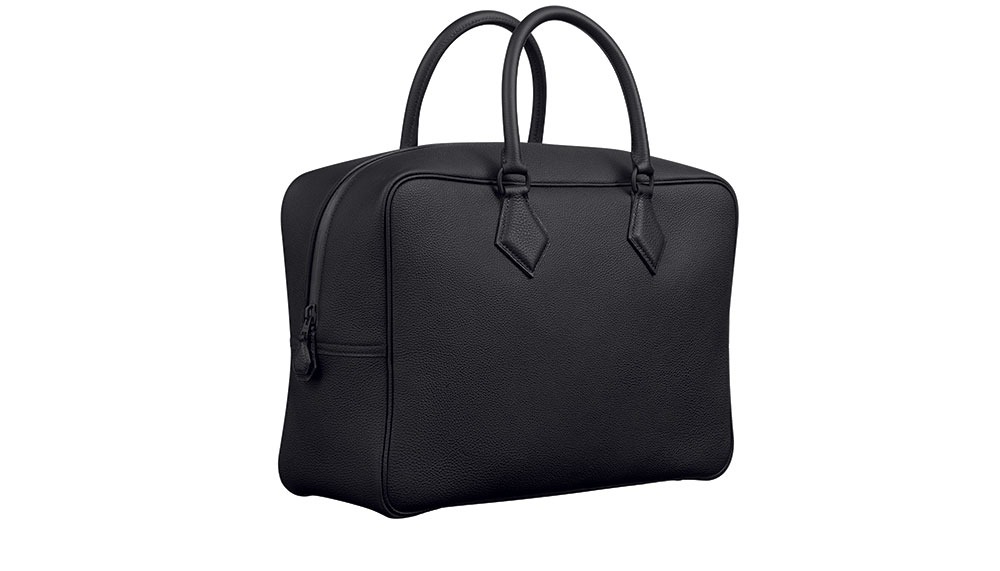 Plume fourre-tout bag
Always the bag that you'll want to have at your side during your travels, be it a snow- or desert-bound adventure, the Plume fourre-tout bag is equally famous for its classic shape as it is for its lightness. Irresistible in Maurice Bullcalf, this is the capacious bag of choice for intrepid explorers with a taste for both luxury and exclusivity, namely because it fits ever-so-nicely in a light aircraft heading to an isolated location. Think the Faroe Islands, Dronning Maud Land region in Antartica (home to the world's most remote hotel), or Ittoqqortoormiit, in Greenland – wherever you fancy seeking solitude.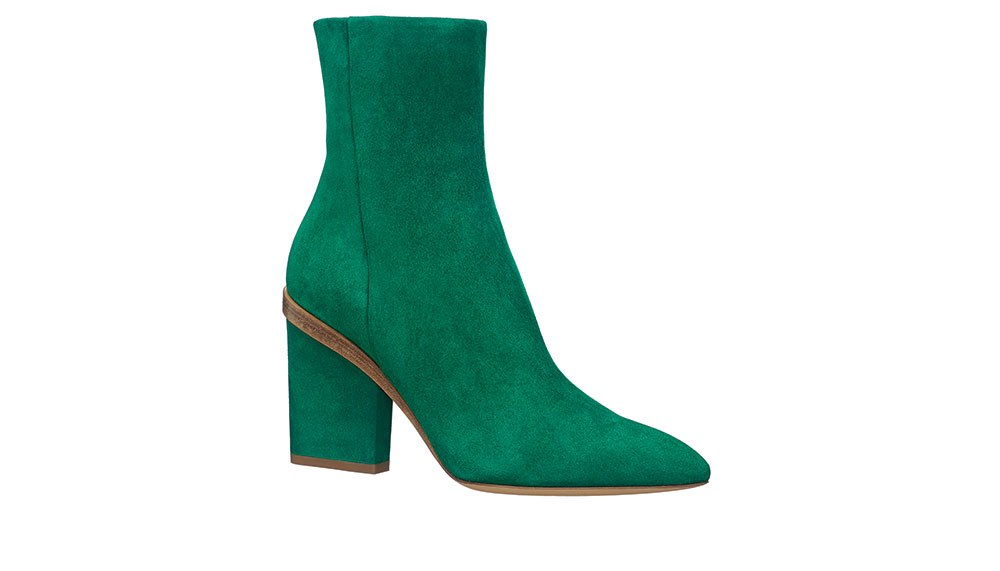 Boot in suede goatskin
Sure to catch envious glances from partygoers, these Hermes boots in suede goatskin will make an art form of breaking the ice amongst the apres-ski crowd. The festive shade of vibrant green announces it's time to let loose in the most glamorous way, while the boots' streamlined aesthetic deliver an elegant, almost bohemian twist to your evening outfit. They look just as good while you're walking through pretty cobblestoned streets towards your chalet once you've decided to call it a night – or, for that matter, as you're climbing onto a horse-drawn sleigh if you haven't.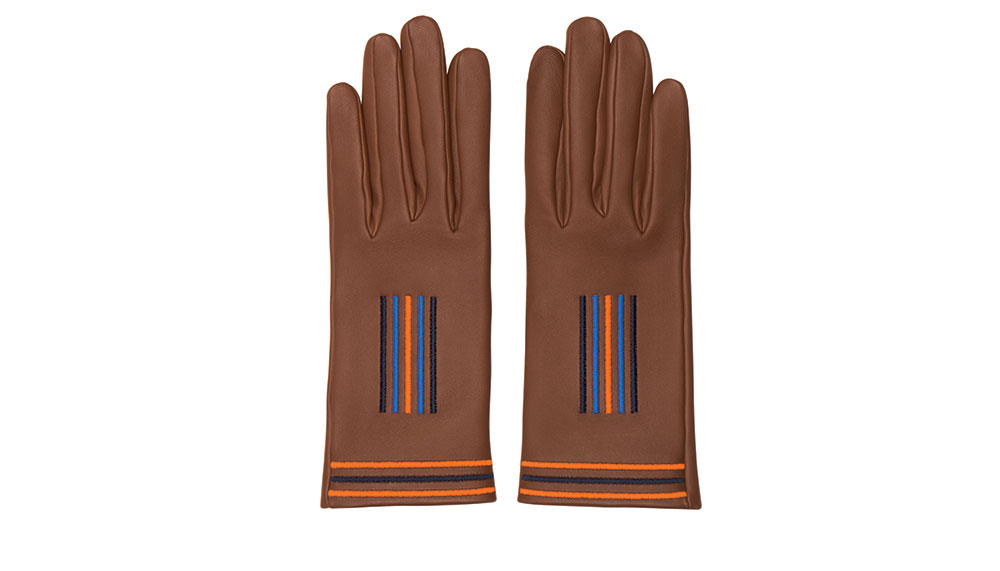 Gloves in glazed lambskin
Anyone who's forgotten their gloves while facing a frost-covered landscape will regret it bitterly, and even more so if you've left your Hermes gloves in glazed lambskin at home. So, don't – because these really are the greatest gift that you can give your hands. Delicately detailed and flatteringly cut, these gloves tenaciously keep the chill away while putting an opulent touch on your winter outfit, whether you're on the deck of an icebreaker or waiting for the Arctic sky to reveal its magical glow.
Not spending Christmas with your family this year? Let your loved ones know you're thinking about themby sending them this gorgeous Marionette e-card!