Here you have it, a list of the best fashion labels made in Singapore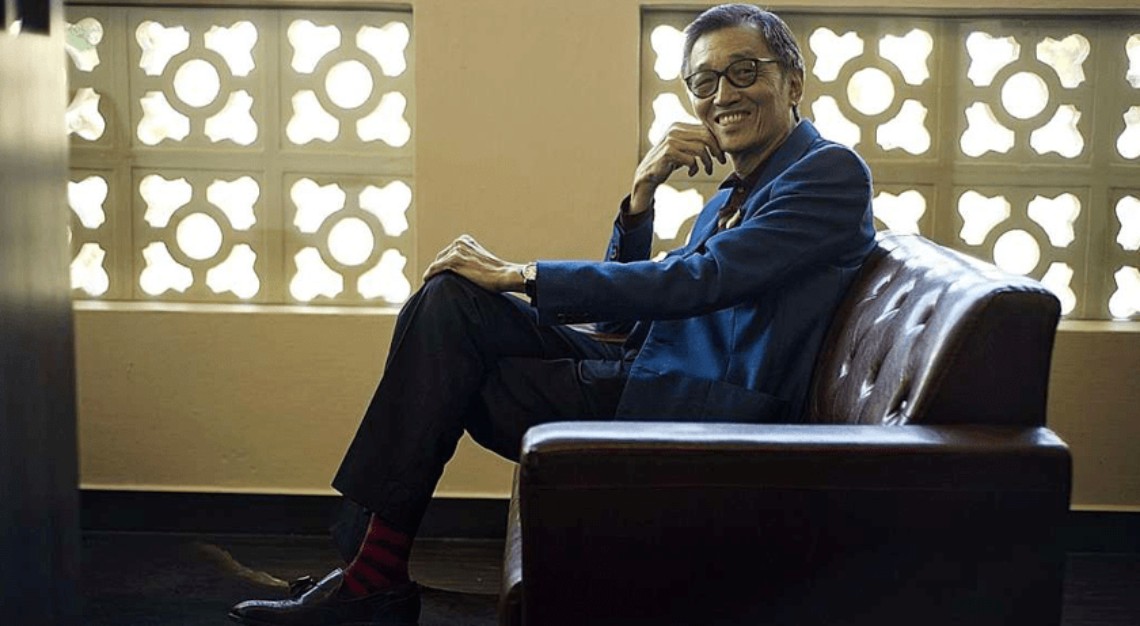 The Prestigious Bespoke
The Prestigious Bespoke has never missed. Always the first choice for tailored suits and menswear, their longstanding quality of tailored suits come from a consistent stream of tailors that have gone through years' worth of apprenticeship and professional training. Established in 2010, the tailor house brings in an array of fabrics ranging from Holland & Sherry, SCABAL, and more. Request a consultation with them, and be immersed in their meticulous attention to detail. Each article is hand-drawn, cut, and sewn by the hands of veteran tailor Thomas, and lead and junior tailors, all of whom have accomplished a great number of accolades and experiences. Each suit takes around six to eight weeks to finish, so if you're planning on going for a fancy dinner party, leave no time to waste.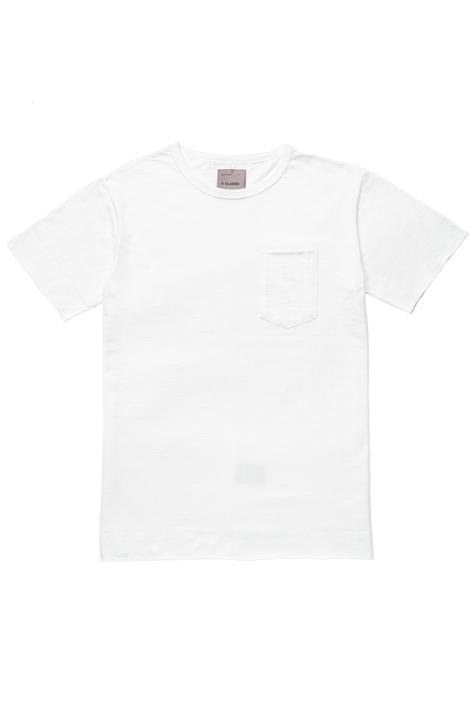 Biro
Biro menswear focuses on staple clothing for men purely made out of quality Japanese fabrics. Inspired by the namesake's ballpoint pen, Biro is here to change the perspective of menswear's basics through the innovation of current staple pieces. With the love for Japanese aesthetic, brothers Kenghow and Kage Chong have set out to exclusively use Japanese techniques to craft their clothing, one reason for the extreme softness and top quality you can feel from their signature Nishijinori Tee (S$140).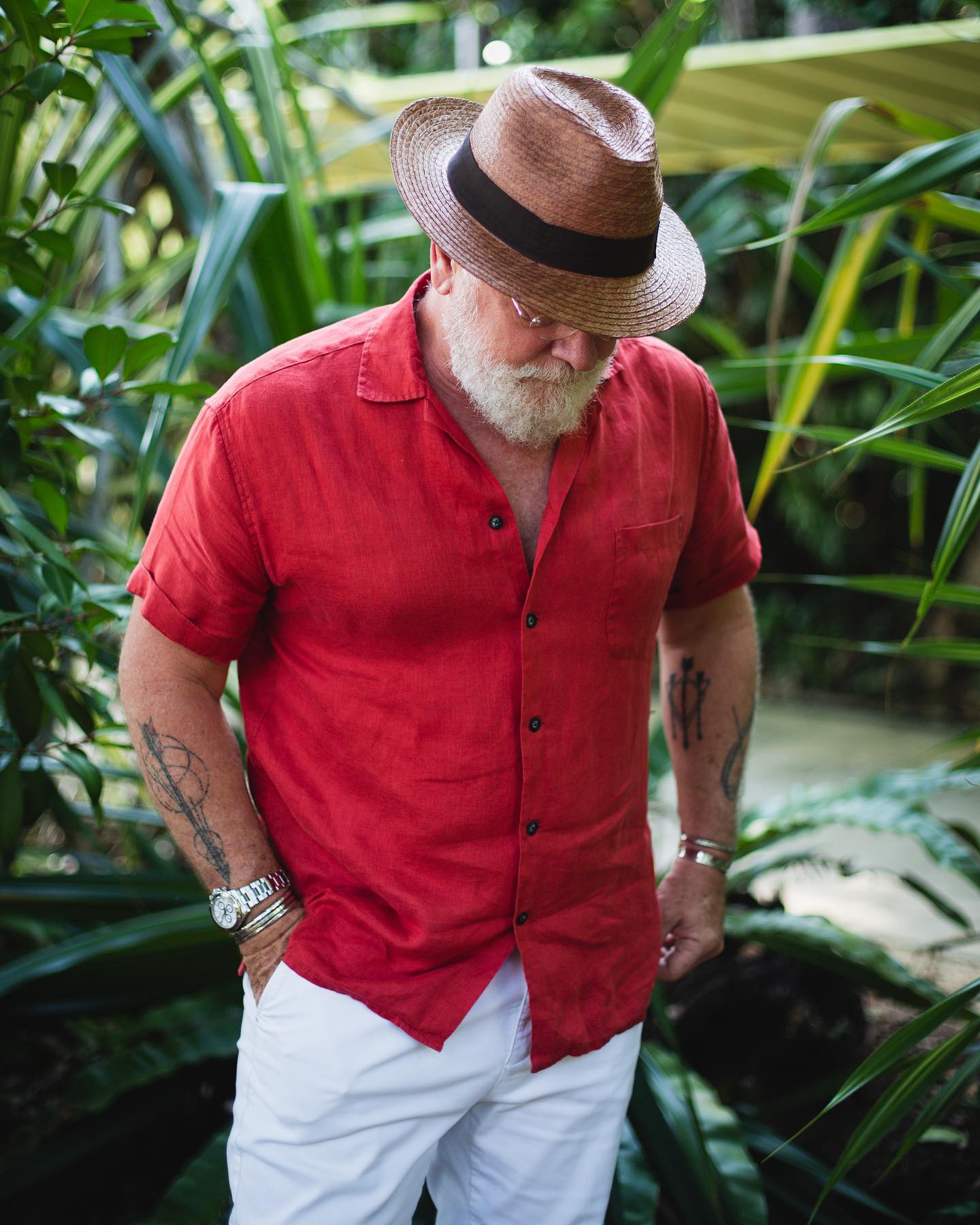 Hat of Cain
Warm weather, sunny skies. The only thing Bill Cain was missing back then was a hat to shade his eyes. And so, he sought out to learn the artistry behind Panama hats, and established Hat of Cain thereafter. Delicately handwoven with straw, the Panama hat rose to fame and became a signature accessory among the elites in the '40s. Today, the hat remains a stylish icon to wear, as proved by Hat of Cain. From the classic beige Panama hat (S$120) to wide-brimmed boater hats (S$205), Hat of Cain has it. Similar to a tailored suit, each hat is styled to fit a person perfectly.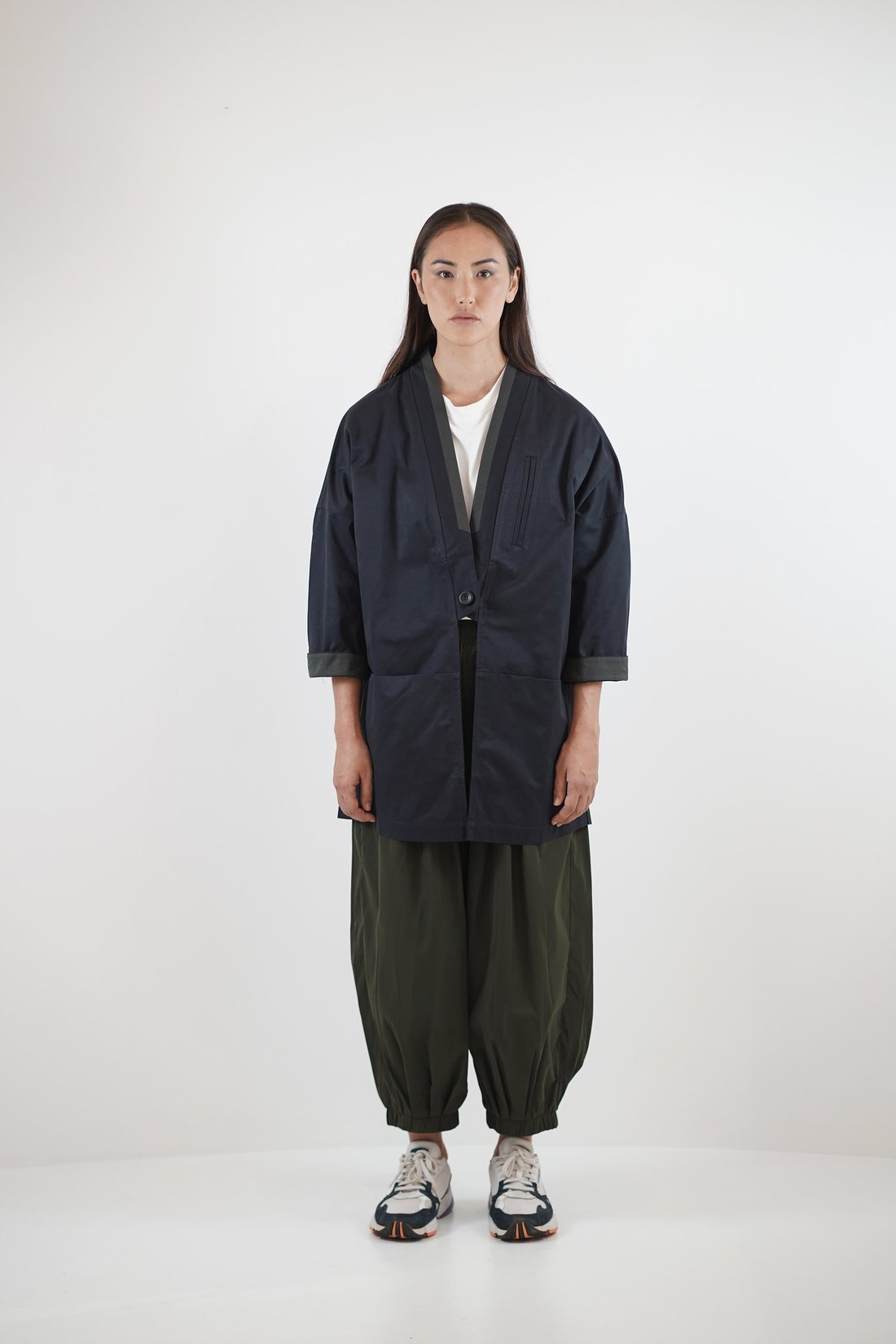 GRAYE clothing
Slow and steady is what GRAYE clothing believes in. A penchant for minimalism and slow fashion, the brand adopts their belief of a modern zen lifestyle into both the materials and production of their clothing using sustainable materials. Aiming to create a bridge between casual menswear and genderless dressing, all of their pieces are made for all, thus unleashing unrestricted freedom and creativity in their designs. Harnessing inspiration from traditional Japanese clothing, the popular All-Season Button Kimono (S$109) is a modern, eco-friendly take of the kimono. Give in to fashion, the sustainable way.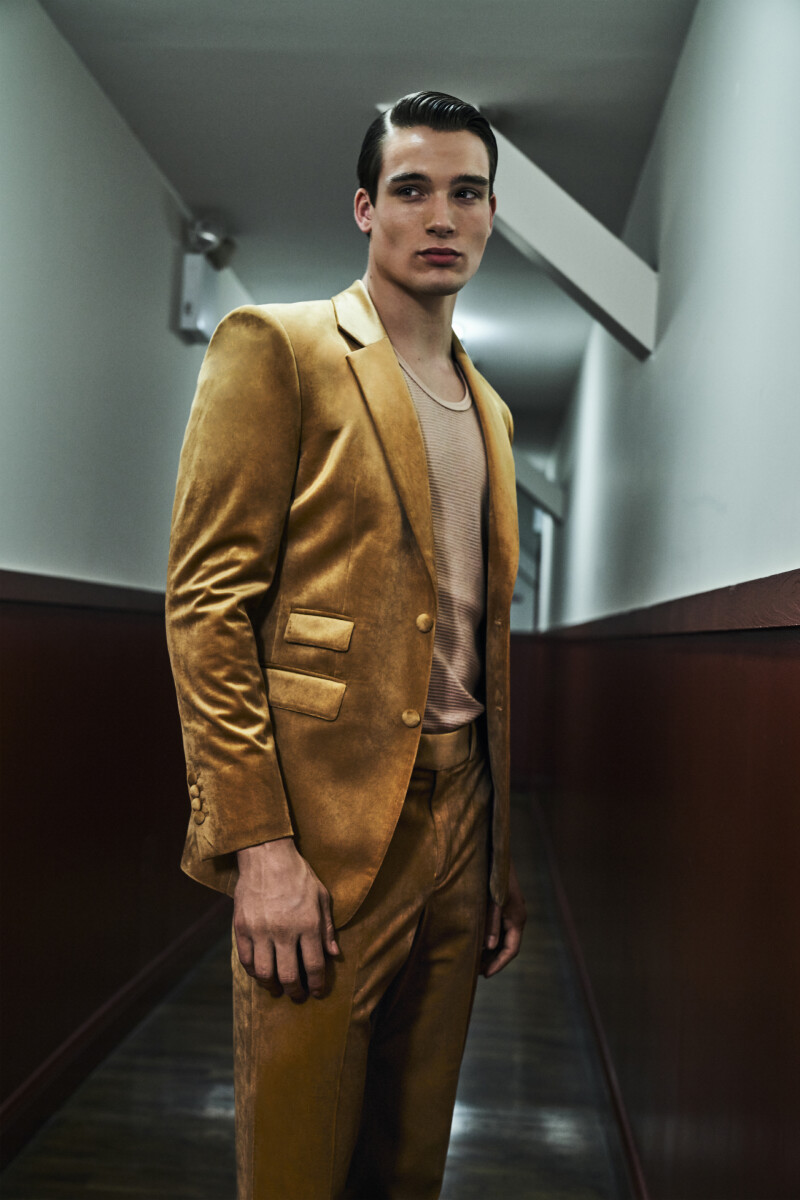 Dzojchen
What started as a denim collection in 2012 by founder Chelsea-Scott Blackhall is now an internationally renowned luxury label. From being loved by Hollywood celebrities like Simu Liu to getting shown off at Paris Fashion Week, this label is all about capturing the intricacies of both Western and Asian style. At Dzojchen, they believe in creating unique designs embedded in multiplicity and clashing of cultures; a continuous evolution through the meshing of traditional and modern aesthetics, creating what can aptly be expressed as individuality in every outfit. Its timeless pieces look good on men, and women of all ages. They also offer one-of-a-kind tailored suits, made with exceptional fabrics that truly speaks of the uncompromised quality that Dzojchen stands for.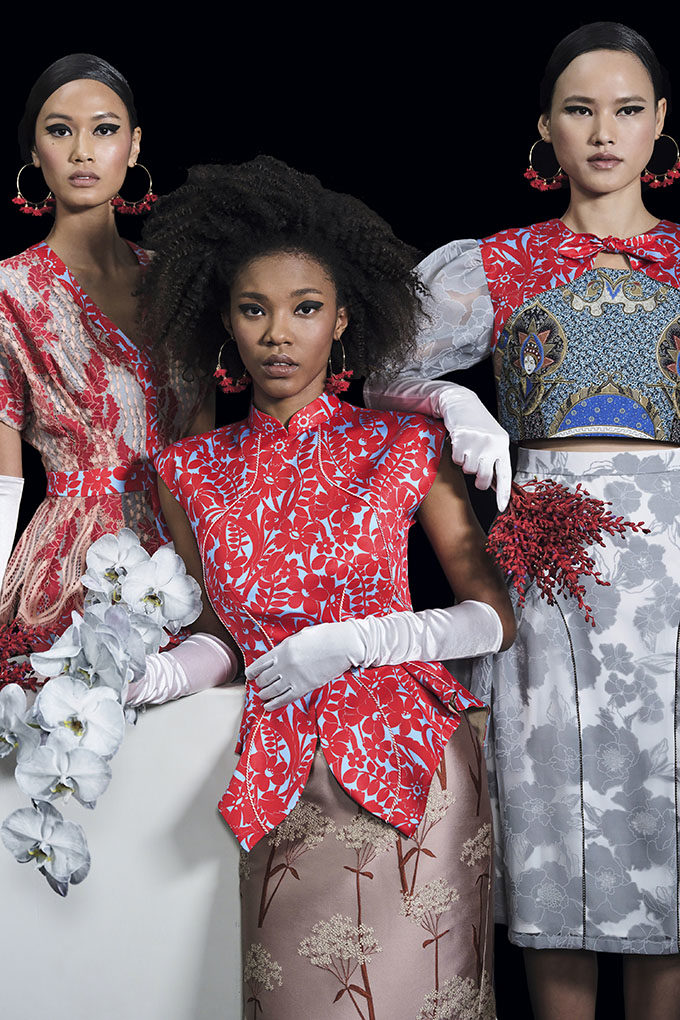 Ong Shunmugam
Between traditional and contemporary styles lies Ong Shunmugam. A local label through and through, the brand's name derives from Priscilla Shunmugam's mixed heritage – and much like her background, Ong Shunmugam aims to design pieces that speak of the multicultural influences seen in Singapore. Through the interlacing of these influences, the label seeks to preserve the Asian identity, and in her collection Cheongsam 2010-2020 that was released early 2021, the traditional Chinese Cheongsam is reimagined – patterned textiles, various new silhouettes, and most especially, a look that ties in with the modern woman. More recently, the label has branched out to furnishings and released a third edition of womenswear line, OM, created to redefine femininity and beauty.