The latest fashion must-haves to keep you best-dressed
In the ever-evolving world of luxury fashion, today's hypes and trends are bound to come and go—but impeccable style never folds. To this end, we round up our fashion favourites from the latest crop of menswear hitting stores, keeping you up-to-date with key, selected pieces so you're always dressed to impress. Time's 'a-wastin'—jump right in.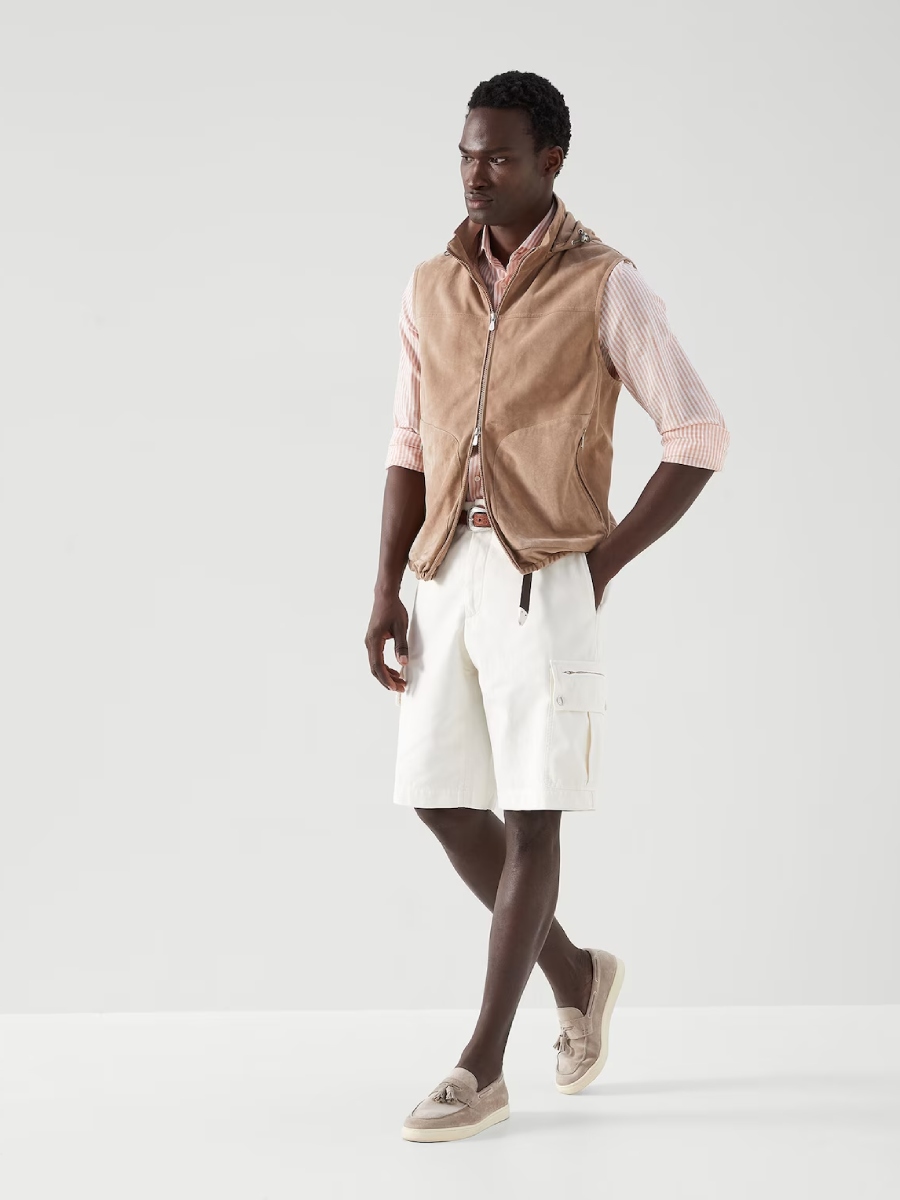 Brunello Cucinelli Bermuda shorts with cargo pockets
Brunello Cucinelli's year-round obsession with elegant, timeless outfits continues even with these pared-back Bermuda shorts, characterised by large cargo pockets for added functionality.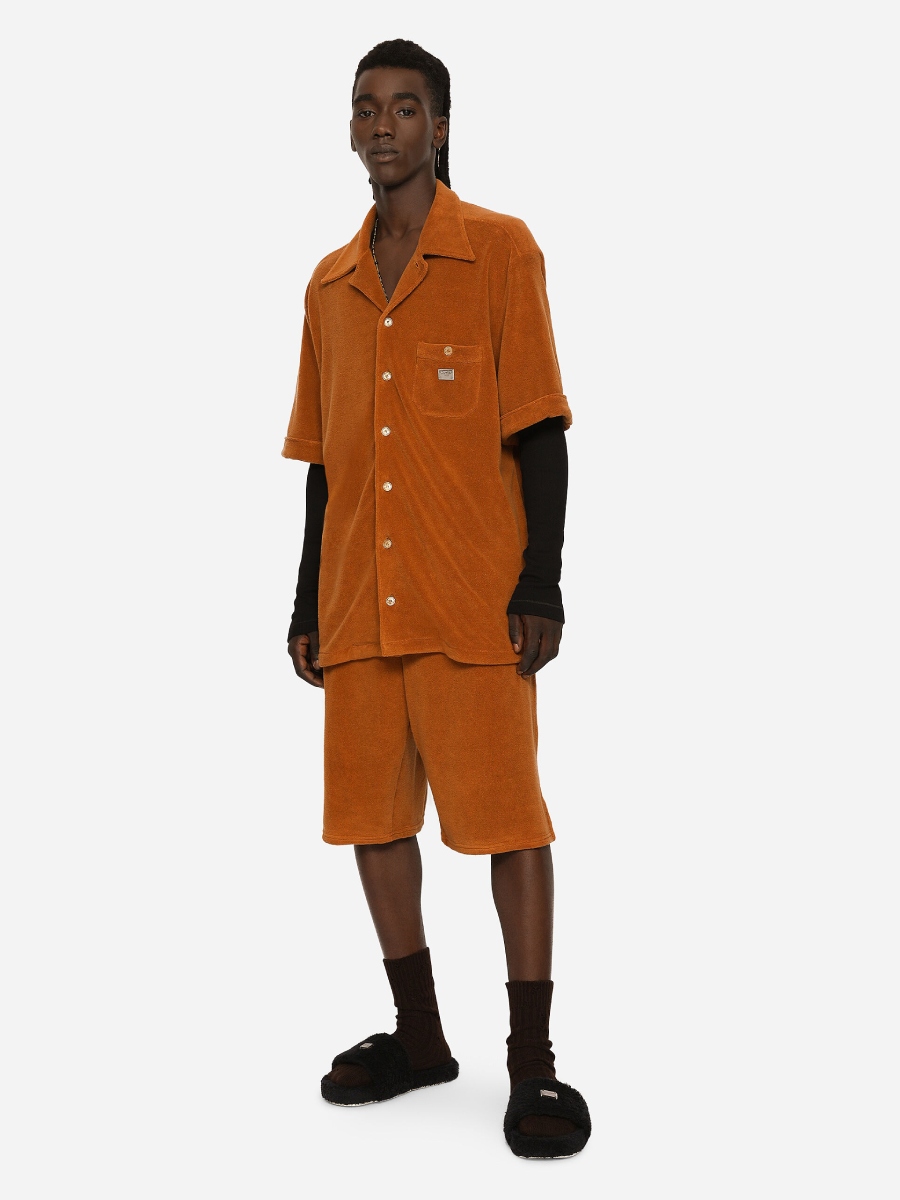 Dolce & Gabbana Terrycloth Hawaiian shirt with logo tag
Oftentimes, the past can serve as a useful sartorial point of reference. This is exactly what Dolce & Gabbana has done in the case of this 're-edited' shirt from the archives. It's loose, playful and an absolute ease on the eyes.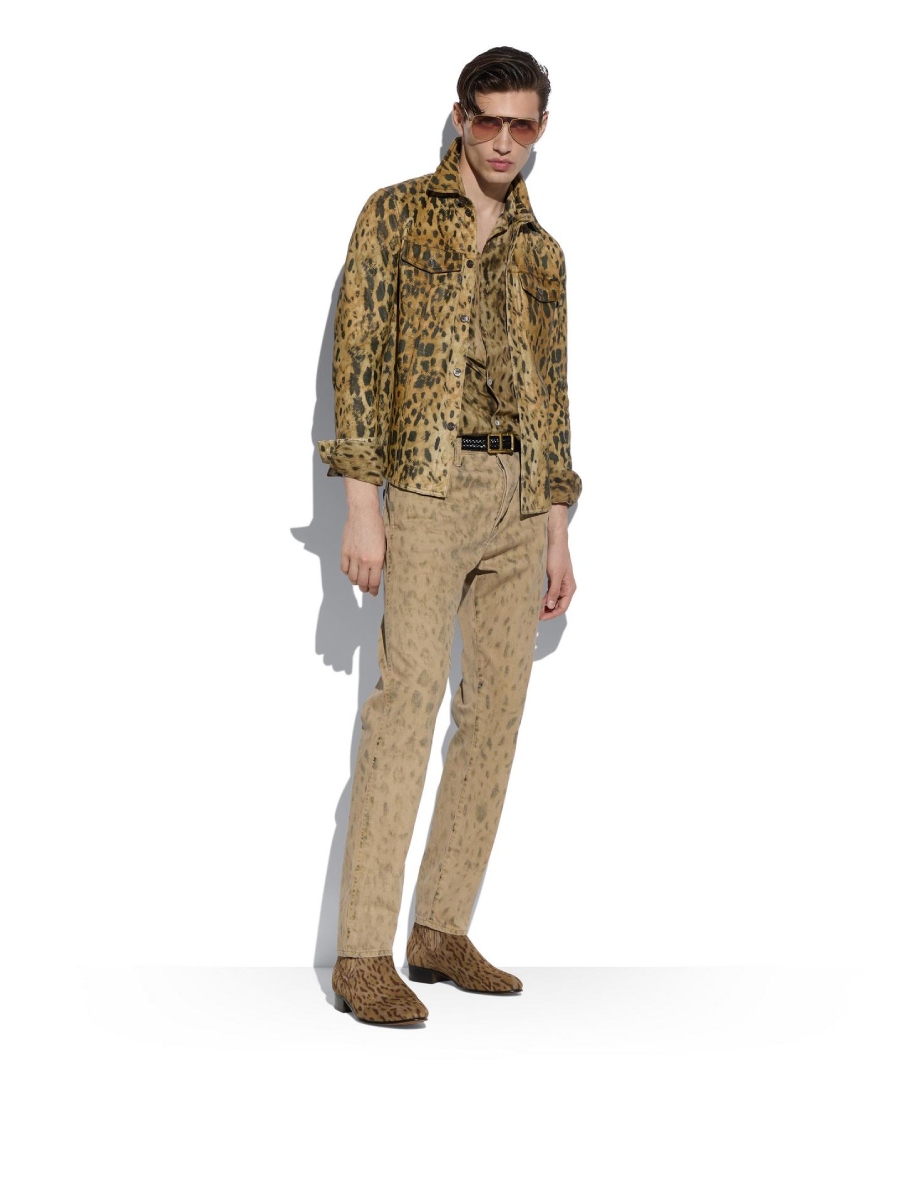 Tom Ford Stamped Nappa Outershirt
Like two peas in a pod, this Tom Ford outer shirt perfectly complements a pair of Cheetah Print Pony Kurt Chelsea Boots. Throw on some light, tailored chinos and you'll have gathered an ensemble loaded with primal allure.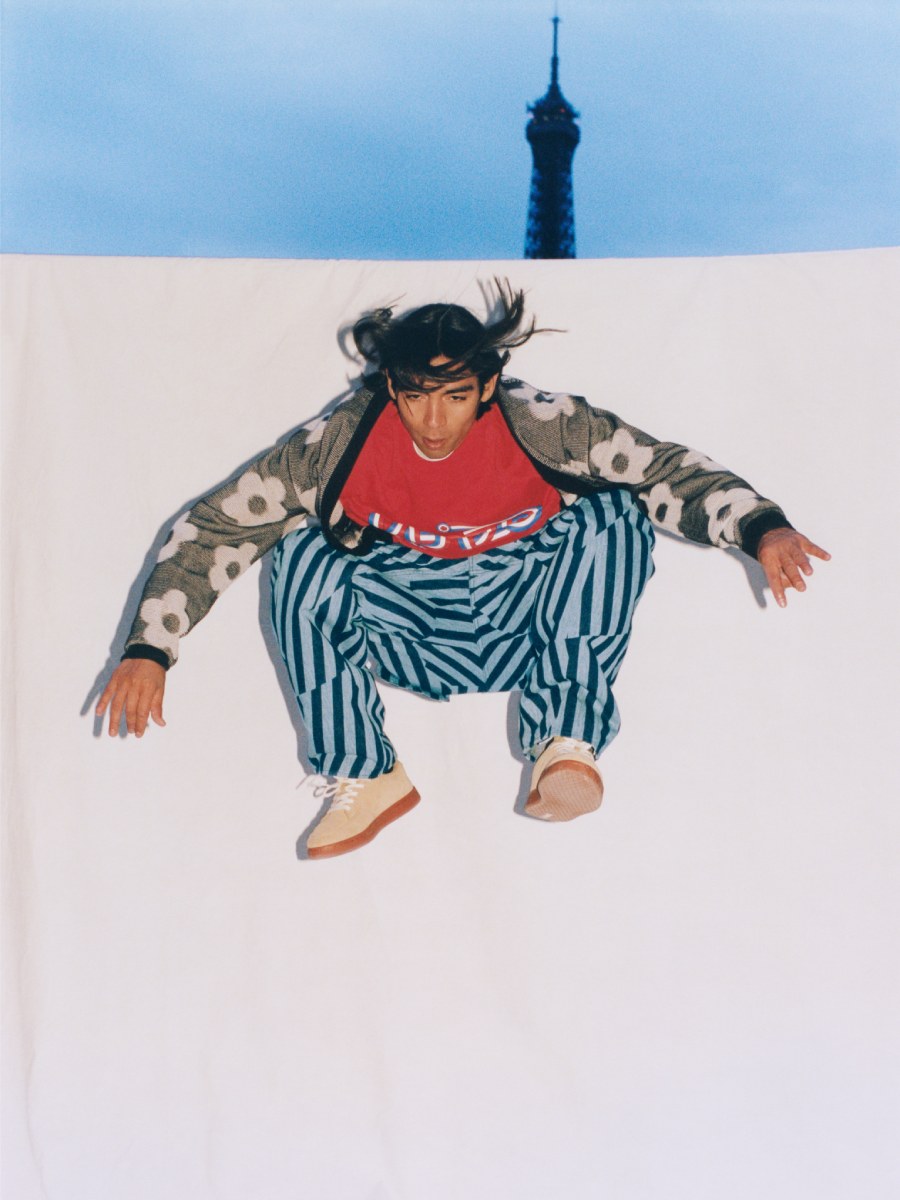 Kenzo Dome
Kenzo's skate-inspired sneaker in suede leather elevates streetwear with a touch of luxe. In case you're wondering, Dome is a nod to the iconic Parisian skateboarding landmark located on the grounds of the Palais de Tokyo.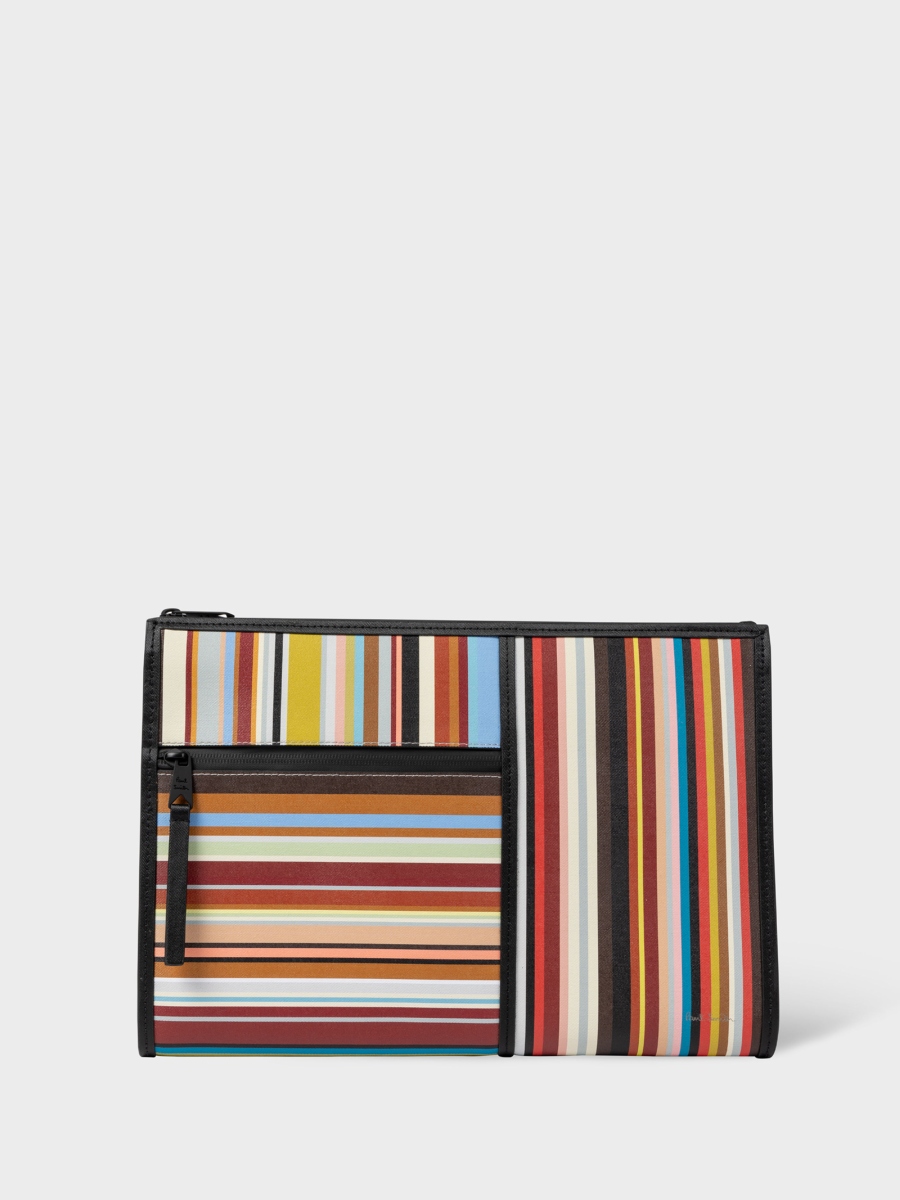 Paul Smith 'Signature Stripe' Document Case
"Eye-catching" seems an understatement when applied to this exuberant document case made of premium leather. Clad in the Signature Stripe, it's a reminder of the British designer's playful sensibilities.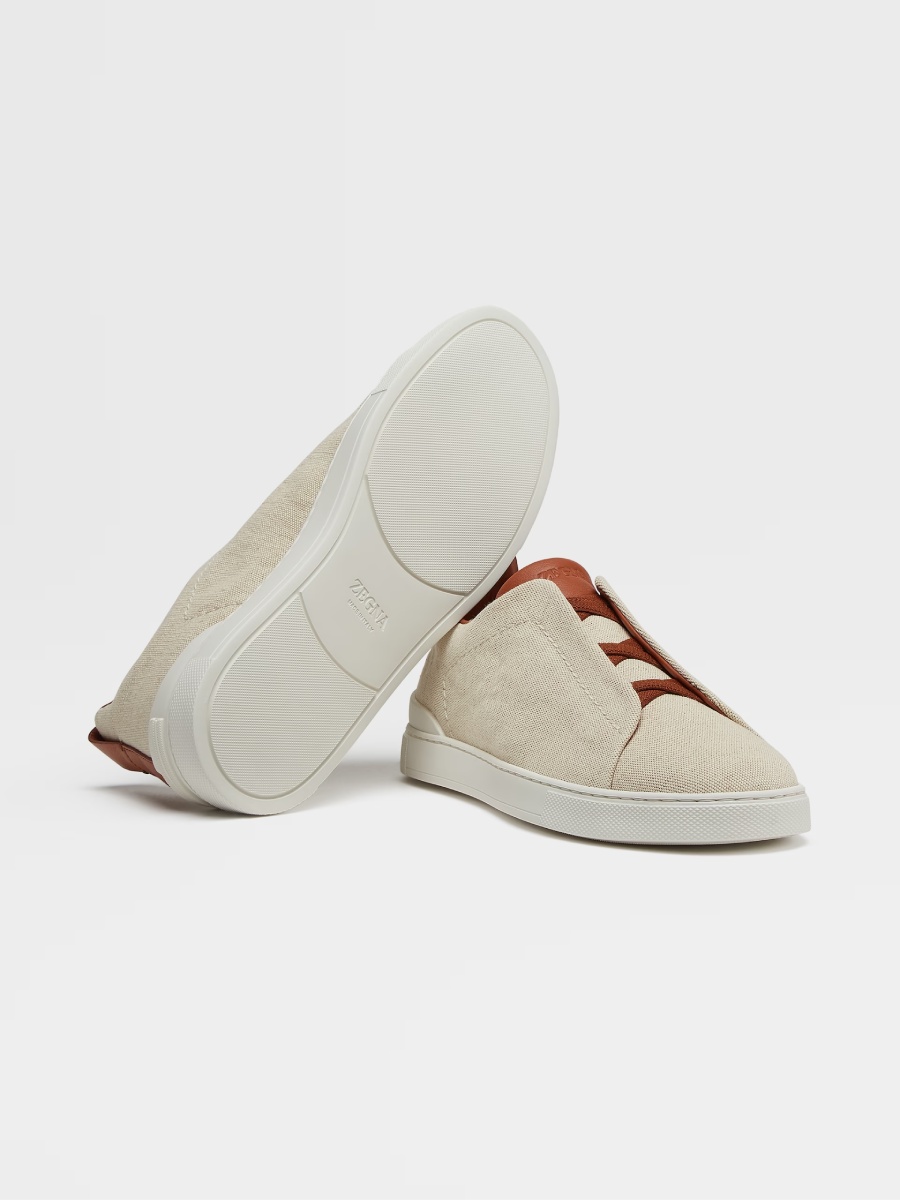 Zegna Light Beige Canvas Triple Stitch Low Top Sneakers
Sheer comfort, class and elegance is precisely what you're getting with these light beige canvas Triple Stitch sneakers. The finer details lie in its signature criss-cross elasticated fastening, which resemble the three hand stitches on a suit lapel.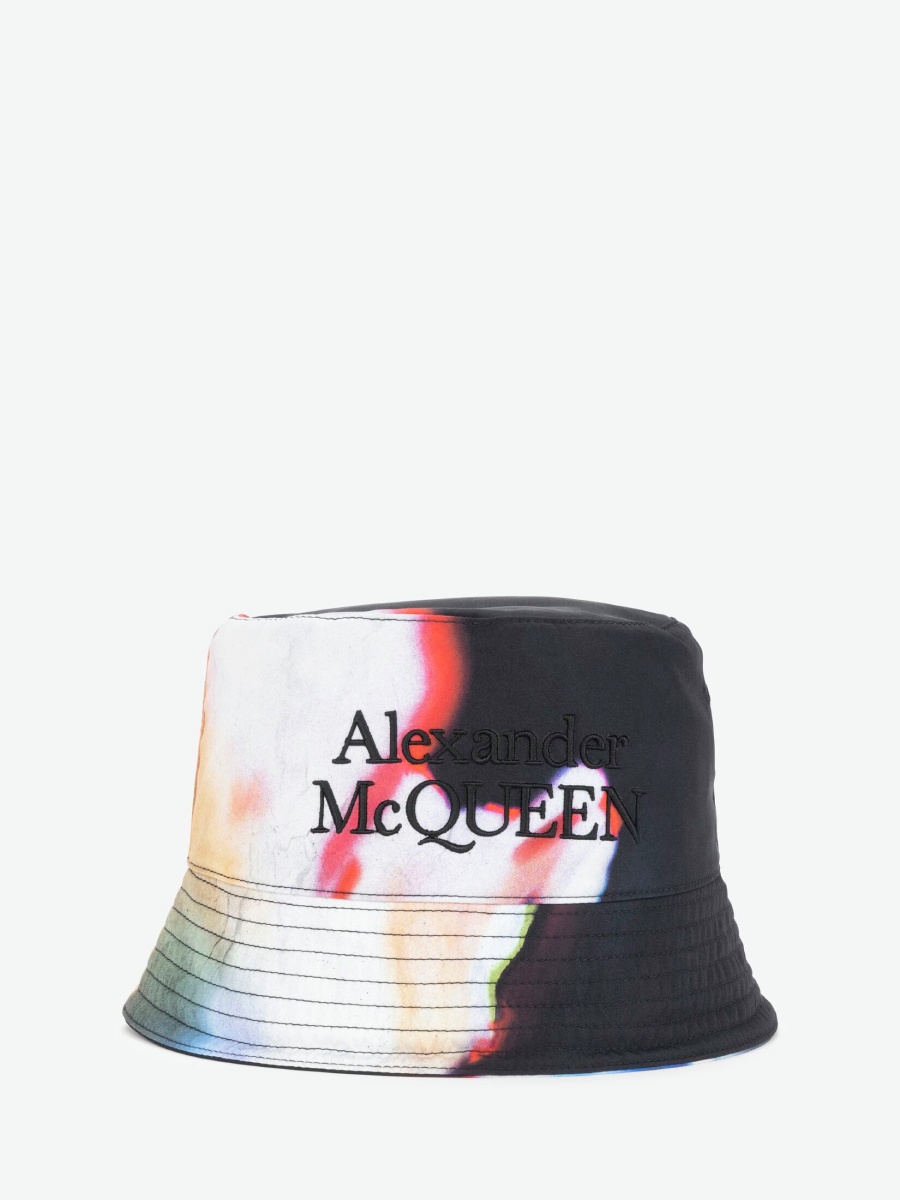 Alexander McQueen Luminous Flower Bucket Hat in Black/multicolour
A bucket hat is a certified summer staple—especially this Alexander McQueen Bordeaux and ivory nylon bucket hat, featuring an all-over luminous flower print. Wear it proudly to the beach, on a hike, or just about anywhere else you're headed to.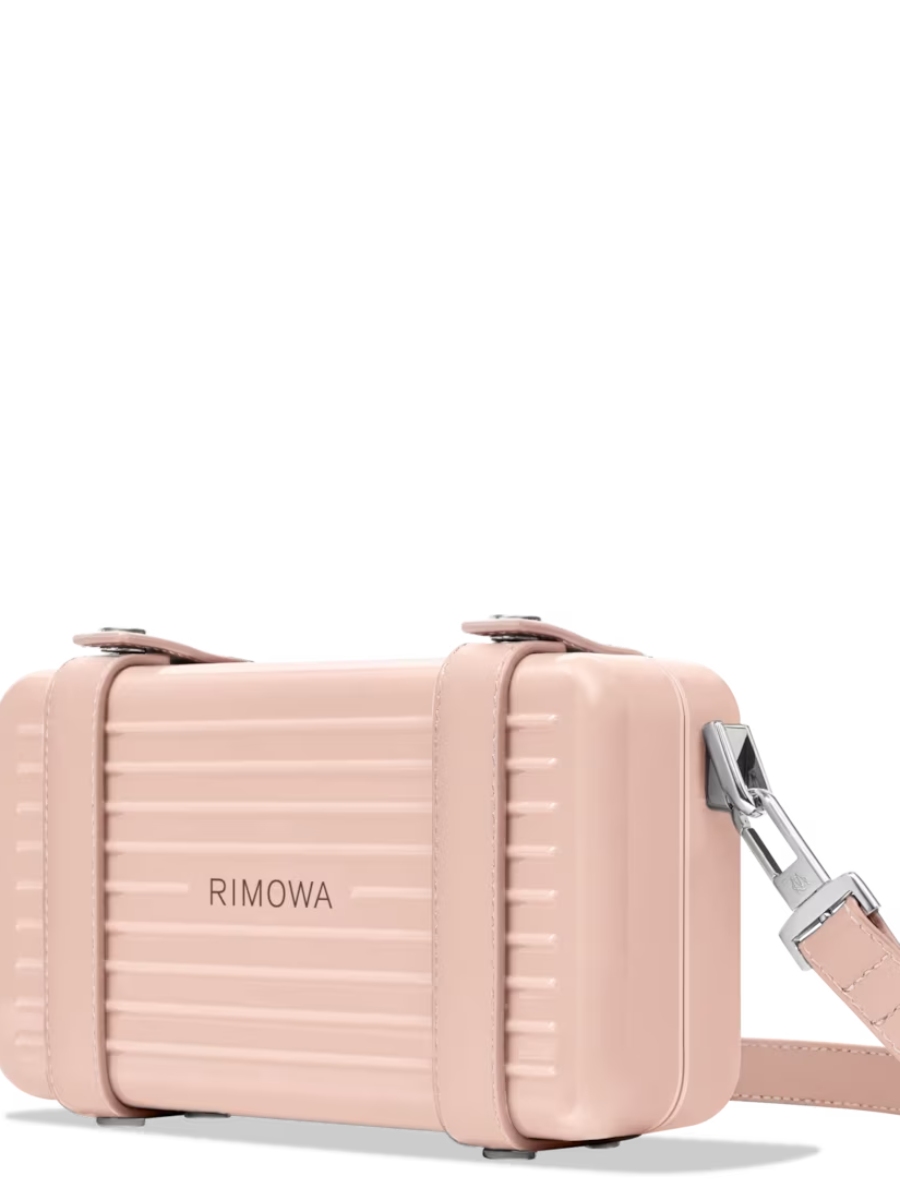 Rimowa Polycarbonate Cross-Body Bag
The perfect companion to your summer travels comes in the form of this petal pink cross-body bag in grooved, hard-shell polycarbonate. It'll comfortably store your daily essentials in an interior made of full-grain Italian leather, which opens up to reveal two compartments, one zipped pocket and three credit card slots, to be exact.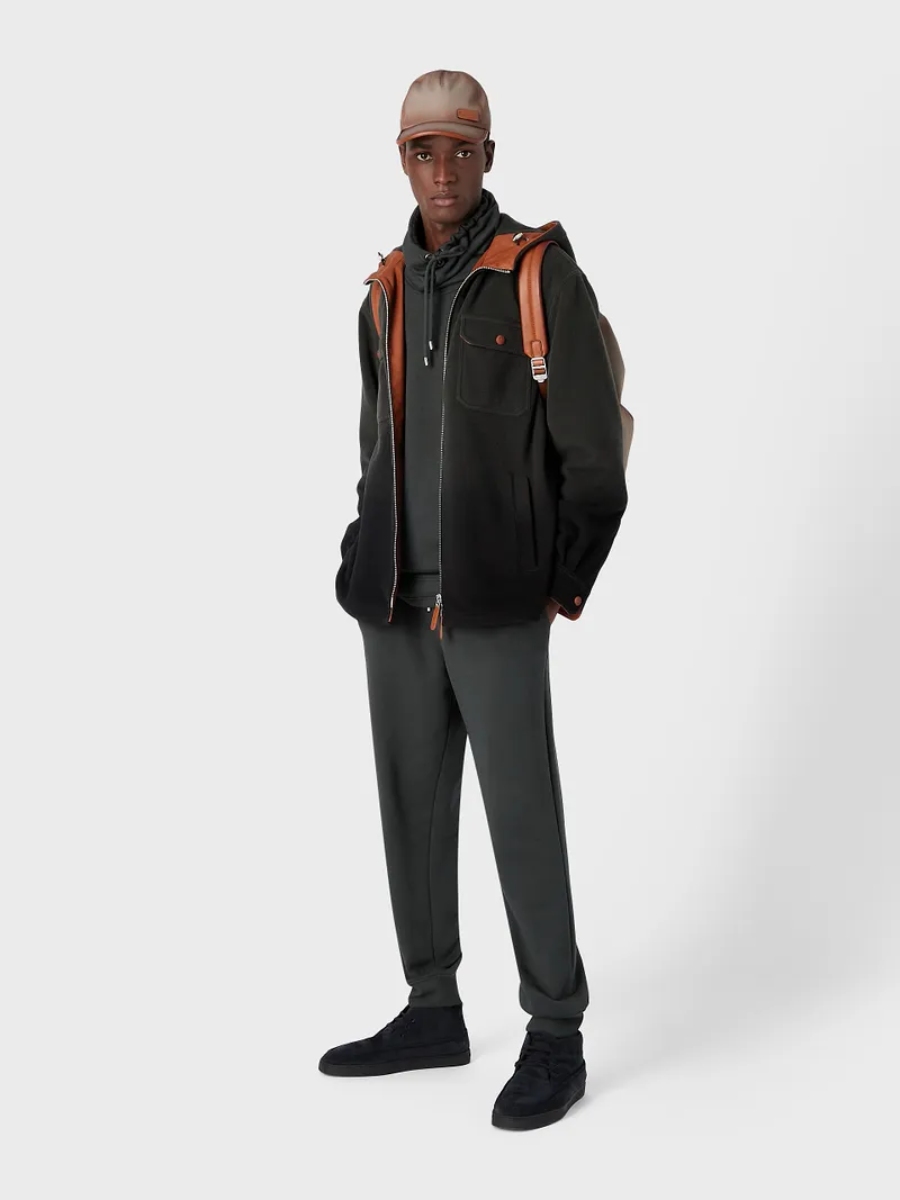 Giorgio Armani Cotton and cashmere joggers
Let this cotton-jersey fleece and cashmere joggers by Giorgio Armani be your inspiration to get that winsome, albeit elusive summer bod. In this case, the piece in focus sports a loose, laidback aesthetic, which goes well with a cosy sweatshirt or jumper for when you hit the gym.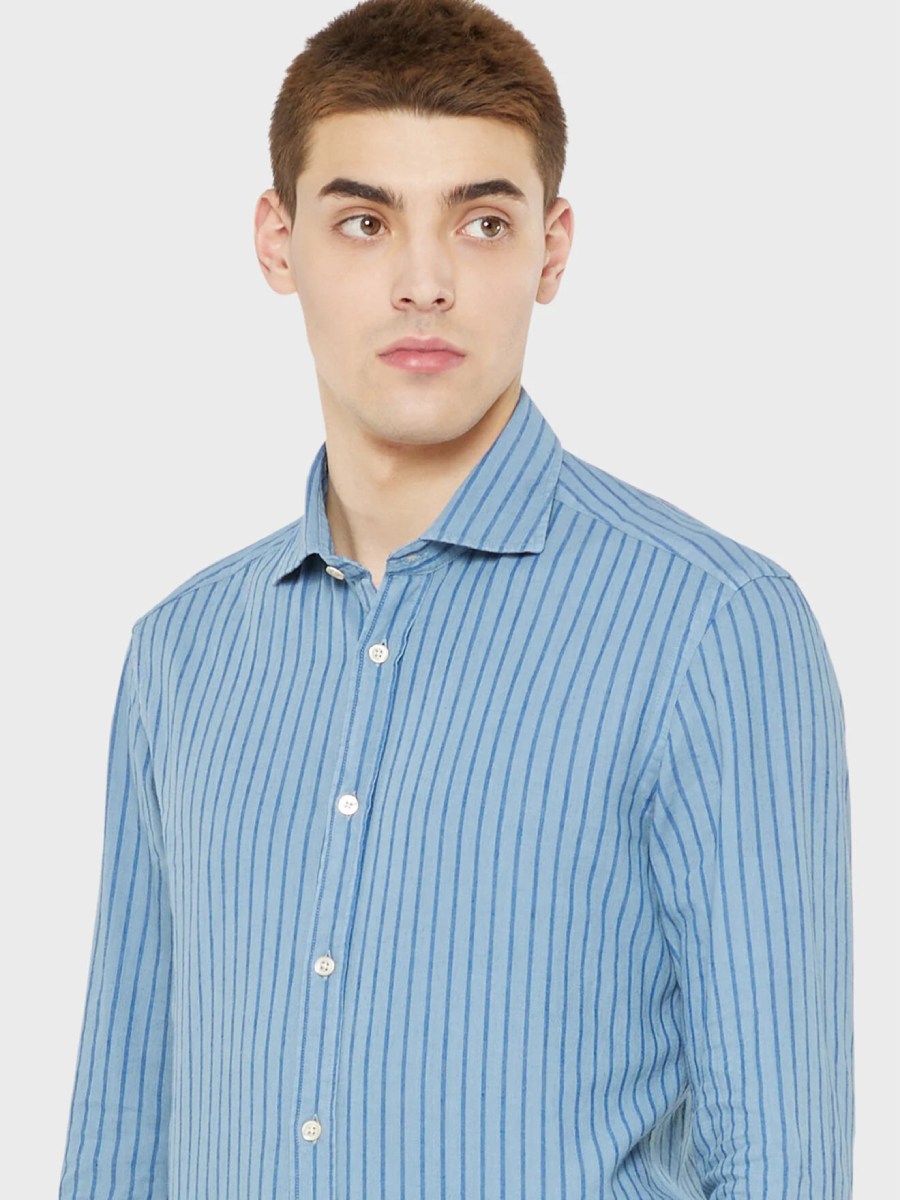 Boglioli sky blue and blue striped cotton and linen shirt
We're used to breathable, lightweight shirts in summer, but this Boglioli shirt literally conjures the colours of the season. It stands out with a distinct combination of sky blue and blue hues made from a unique dyeing process.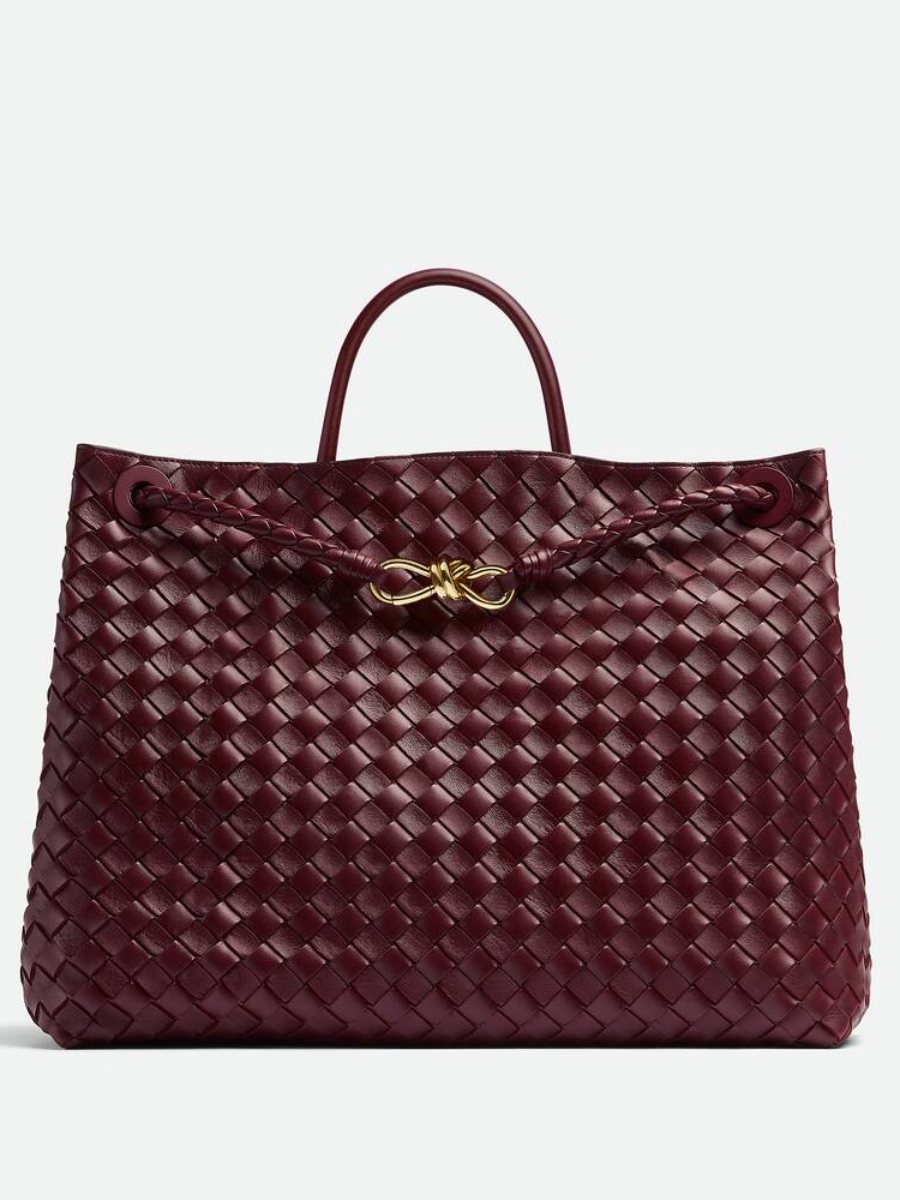 Bottega Veneta Large Andiamo
Bottega Veneta's Andiamo bag is arguably the It bag of the season. Crafted entirely from lamb skin, the unisex tote features the house's iconic intrecciato weave, and has been spotted on just about every celebrity from Michelle Yeoh to Jacob Elordi. For S$10,960, this overtly sized version can be yours too.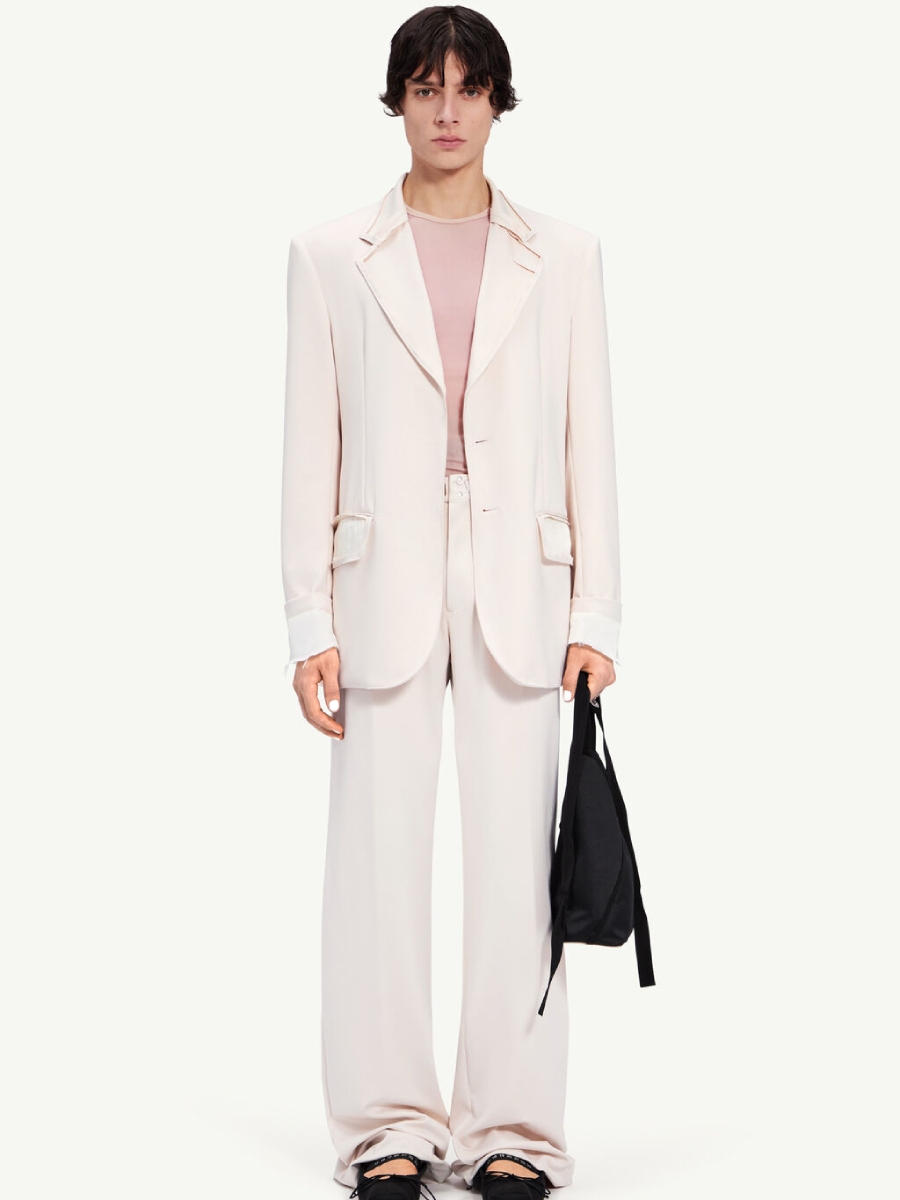 Maison Margiela Deconstructed suit jacket
If you're one for spicing up your suits, you may be interested in Maison Margiela's Single-breasted suit jacket cut from heavy lycra. The garment is deconstructed at the collar and cuffs, finished with a central vent and white stitch line.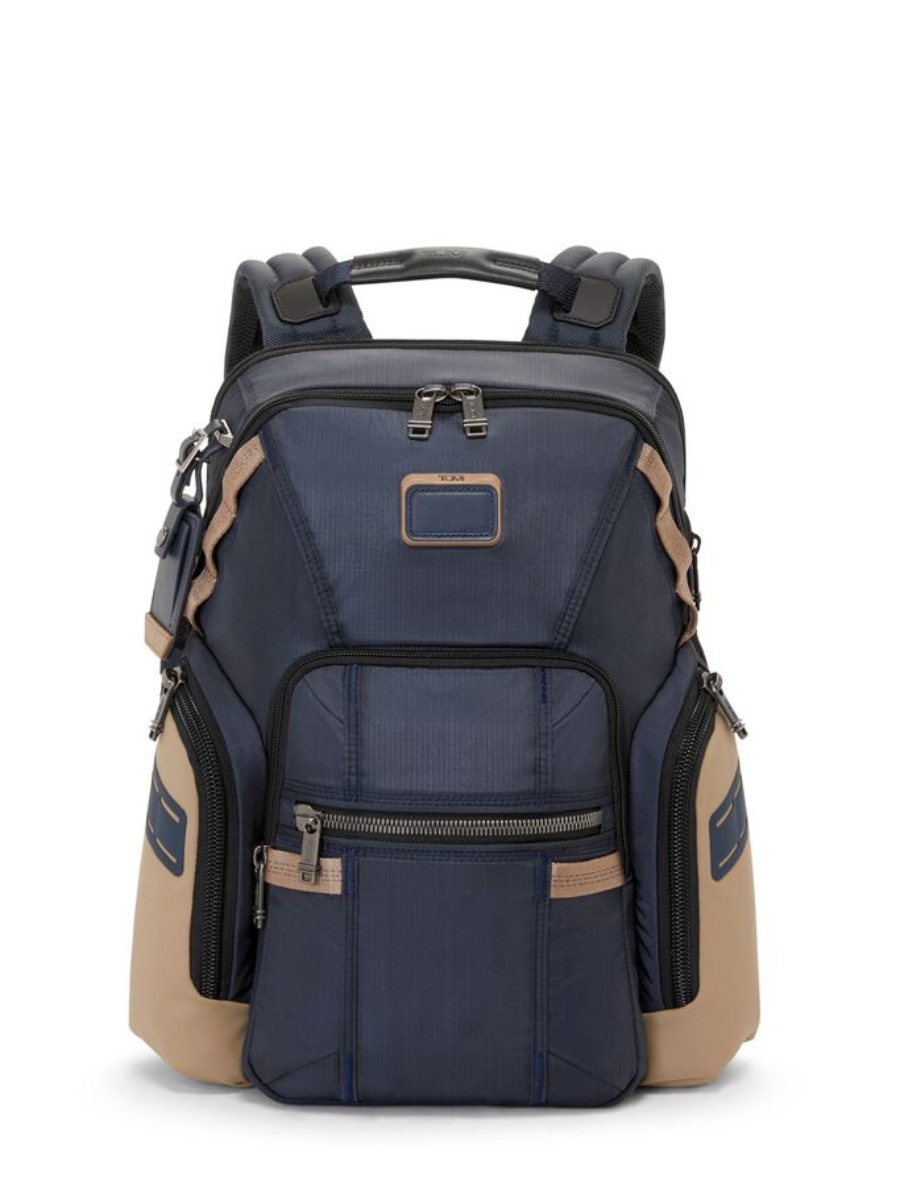 Tumi Navigation Backpack
You may or may not need a great everyday backpack that also performs in the outdoors. Regardless, Tumi's backpack in navy and khaki comes with a multitude of organisational pockets (such as elastic earbud pockets and a 15-inch laptop compartment), well protected from the elements by a durable ripstop similar to that of military parachutes.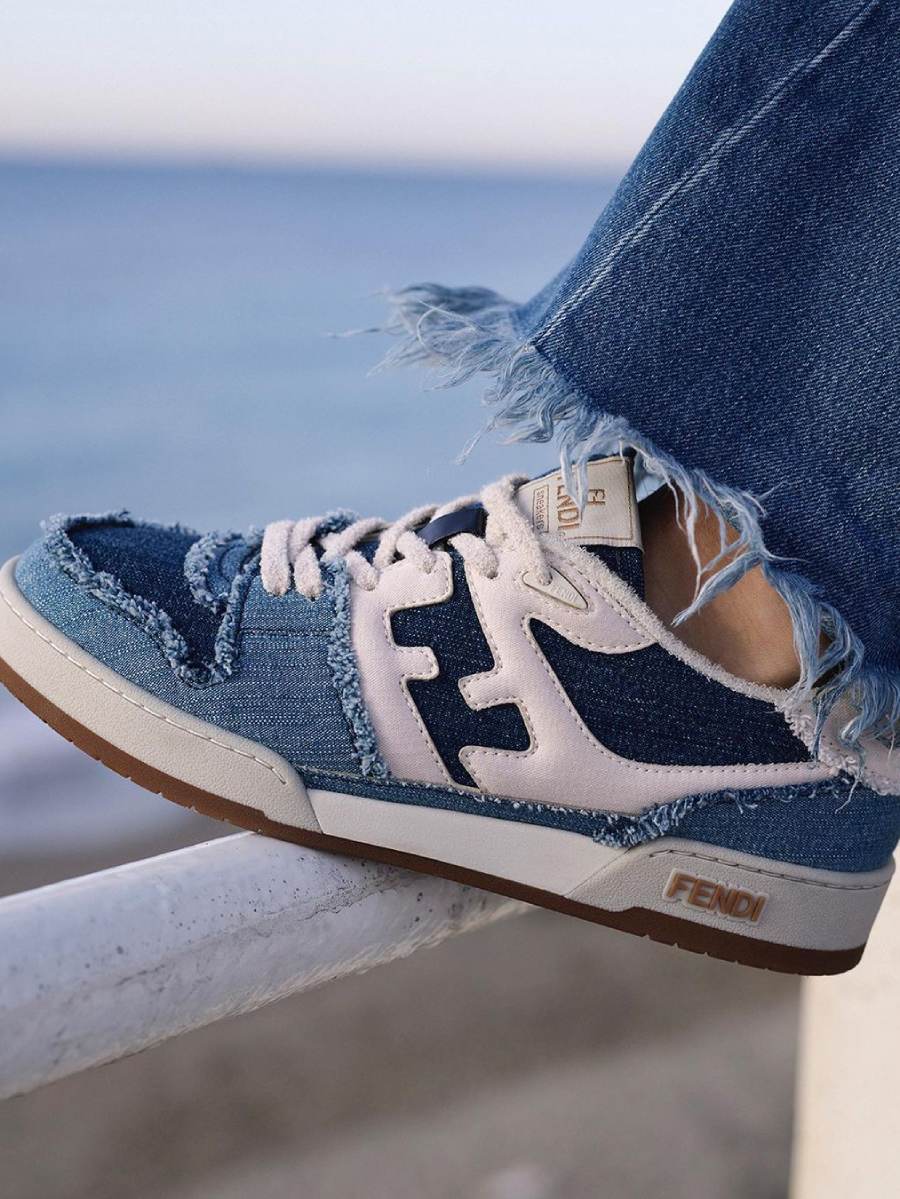 Fendi Match Blue denim low-tops
The hand-frayed edges and low-top design of this Fendi sneaker are every bit the laidback streetwear aesthetic. However, its triple tier design of dark blue, light blue and white denim, are sure to mean serious business for the denim obsessed. 
Gucci Cotton Canvas Bermuda shorts
The warmer months aren't that intimidating once you've got on these voluminous Gucci Bermuda Shorts in dark grey cotton canvas. Wear it with a casual short-sleeved shirt and cardigan, and it'll still look a whole lot more thanks to contrasting beige and ebony GG canvas inserts.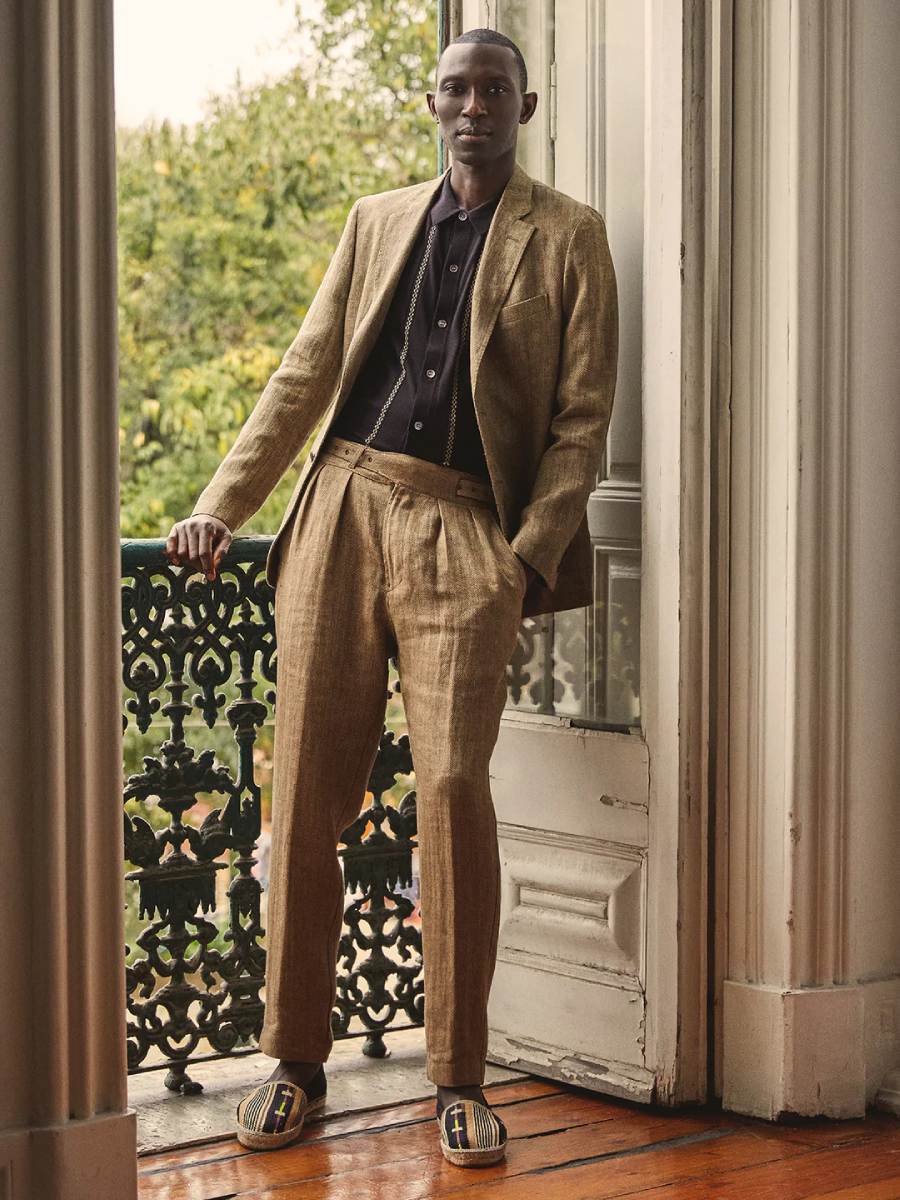 Todd Snyder Light Brown Herringbone Linen Gurkha Trouser
Yes, these Ghurkha trousers from Todd Snyder might be based on a vintage British military style, but they're nonetheless updated in a chic Italian herringbone linen, double-pleated front and adjustable, self-belted cummerbund waist. Bonus points for scoring that matching shirt jacket too.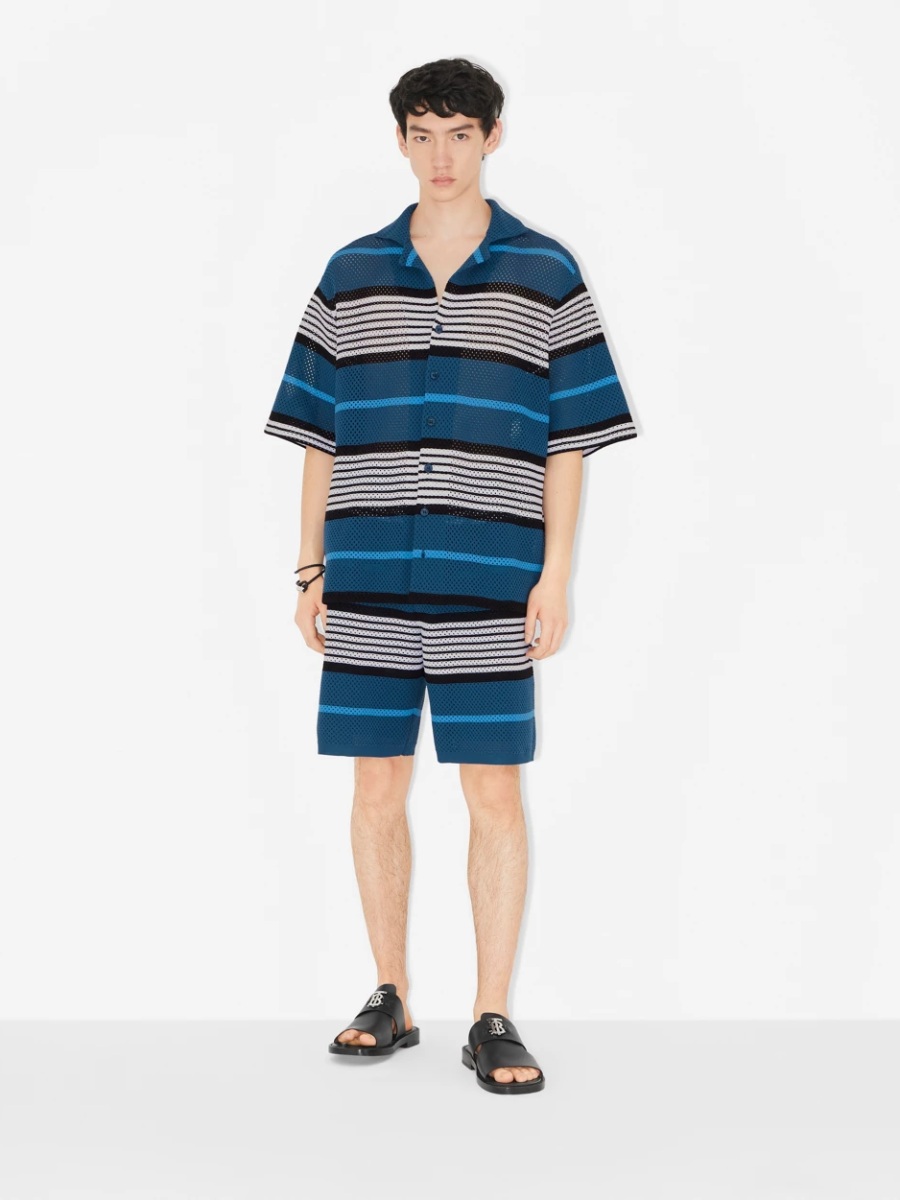 Burberry Short-Sleeve Stripe Print Nylon Oversized Shirt
A sporty take on Burberry's Icon stripe, this short-sleeve shirt is made of a breathable nylon mesh similar to that of basketball jerseys. Its oversized cut further adds to its laid-back appeal.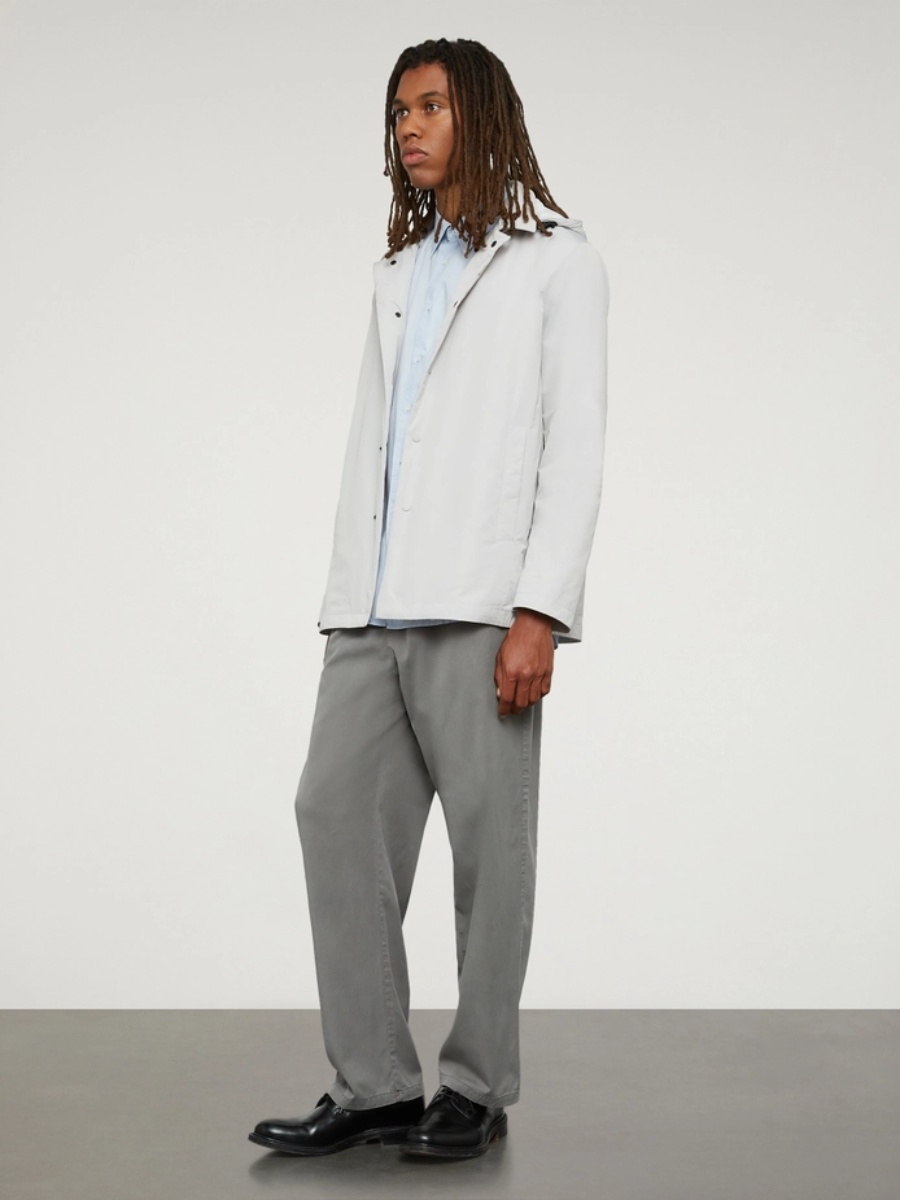 Aspesi Ventura Cotton Lyocell Pants
It's hard to achieve a pared-back look without coming off as a slouch, but this Aspesi pants does that with ease. The garment's fabric composition of cotton and lyocell means it's both lightweight and soft, and just washed enough so it isn't too sober.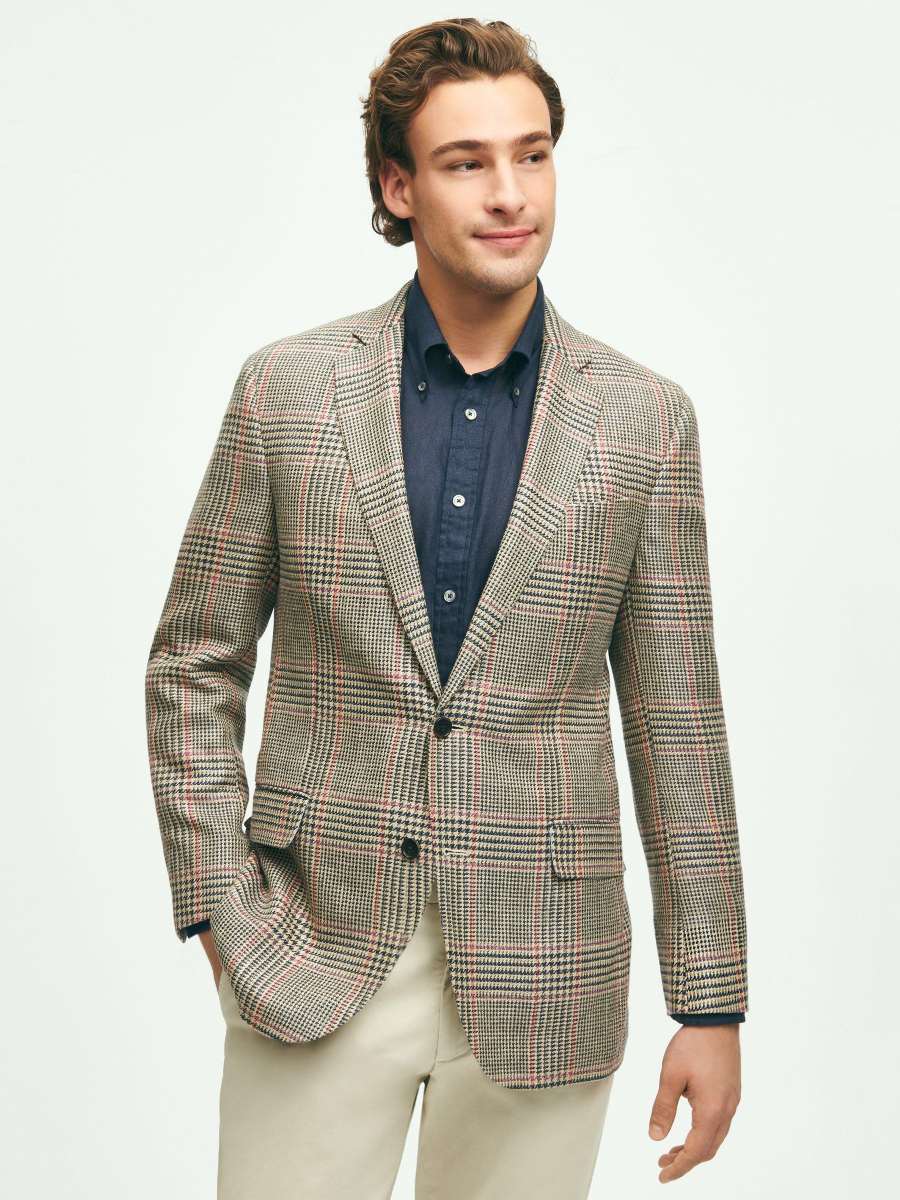 Brooks Brothers Regent Classic-Fit Wool-Silk-Linen Hopsack Sport Coat
Wool/silk/linen—Brooks Brothers decided to go luxe with this stellar blend of fabric by Italian mill E. Thomas. Details like the multi-check design, faux suede elbow patches and striped cupro butterfly lining all add up to give it an air of panache.
Dior by Mystery Ranch Saddle Bag
Arguably, Dior's iconic Saddle Bag is a statement piece in itself. But that doesn't mean it can't benefit from the addition of a Dior by Mystery Ranch leather patch and magnetic buckle, as seen in this beige edition created in collaboration with the Montana-based outdoor brand. Crafted in waterproof Cordura nylon, it also comes with a double-zipped compartment and adjustable jacquard shoulder strap for improved functionality.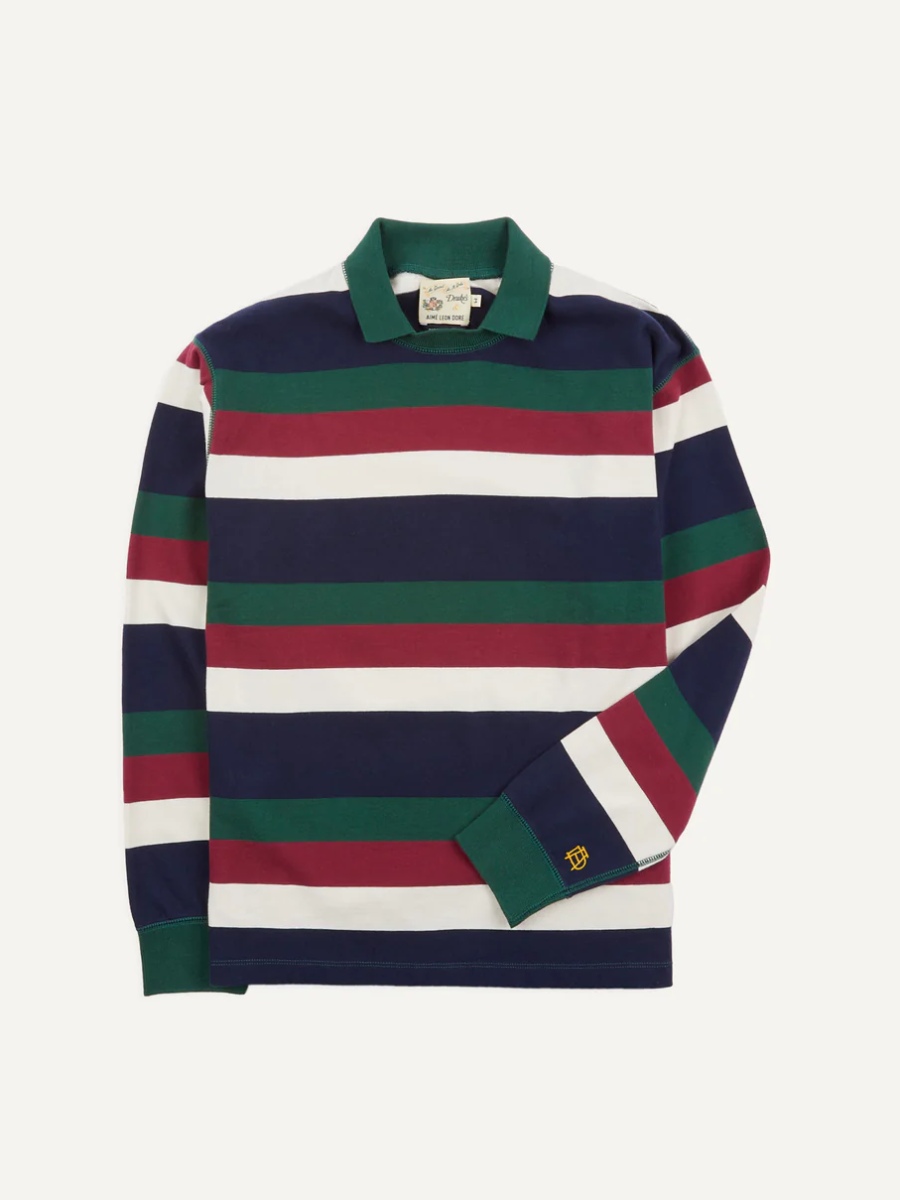 ALD / Drake's Mock Collar Rugby
This cotton jersey by Aimé Leon Dore and Drake's is characterised by a sewn-on mock collar, so that it sits somewhere between a polo, T-shirt and rugby shirt. Regardless, its interplay of thick stripes, ribbed cuffs and stepped hem provide a distinctly vintage feel.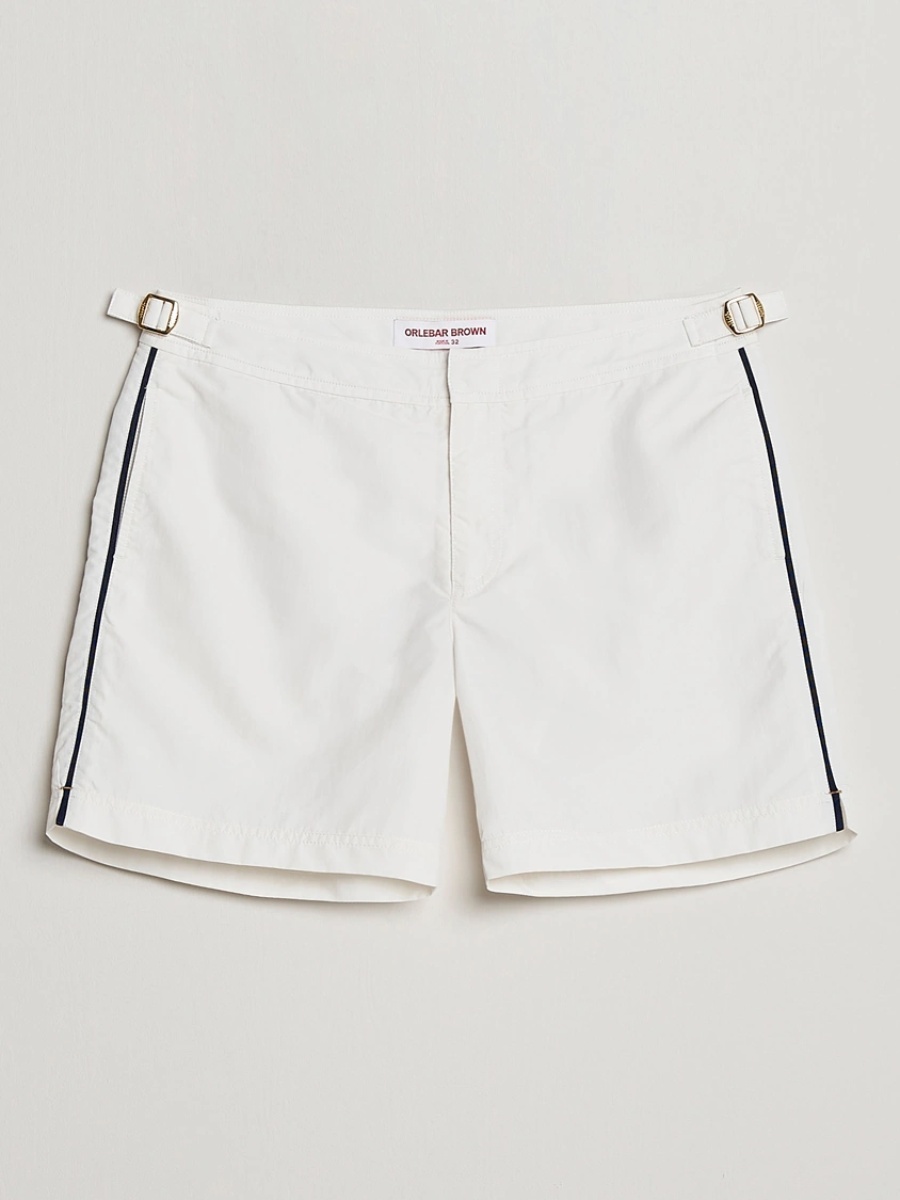 Orlebar Brown Sea Mist Tape Insert Mid-Length Swim Shorts
These mid-length Orlebar Brown shorts might in come in a monotone shade of white, but it's still going to pop thanks to gold-effect side-fasteners and contrasting tape inserts that run along each side.
Stone Island 437F1 Ghost Piece_O-Ventile
If you're going for "built to last", then this Ghost piece by Stone Island is for you. Made from O-Ventile—organic, long staple cotton fibre that hasn't been coated or laminated—rest assured that it's an all-weather type of jacket that's very, very durable.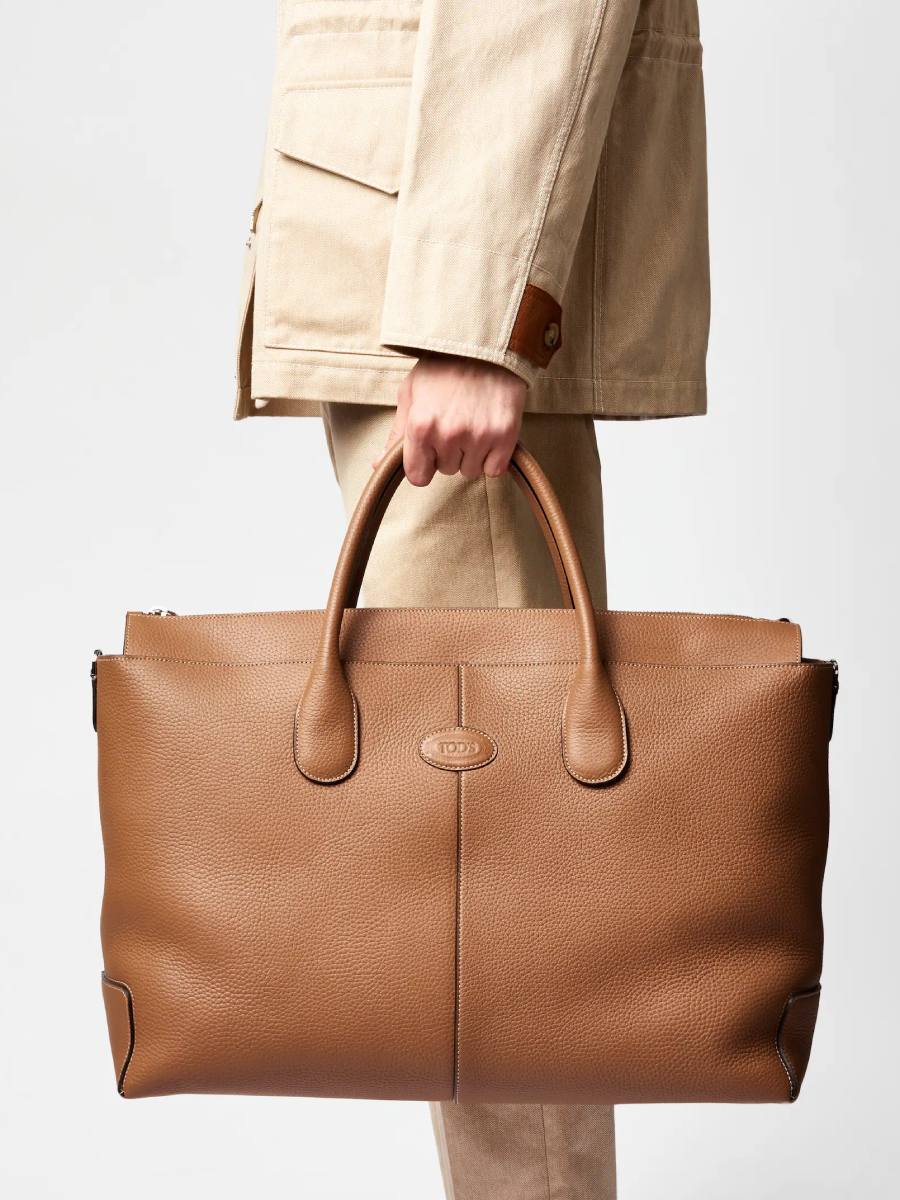 Tod's Di Bag in Leather Large
As ever, Tod's gracefully large Di Bag is adept for both the office and beyond. Supple calfskin leather, tubular handles and a distinct central ribbing make it the well-dressed gentleman's natural companion.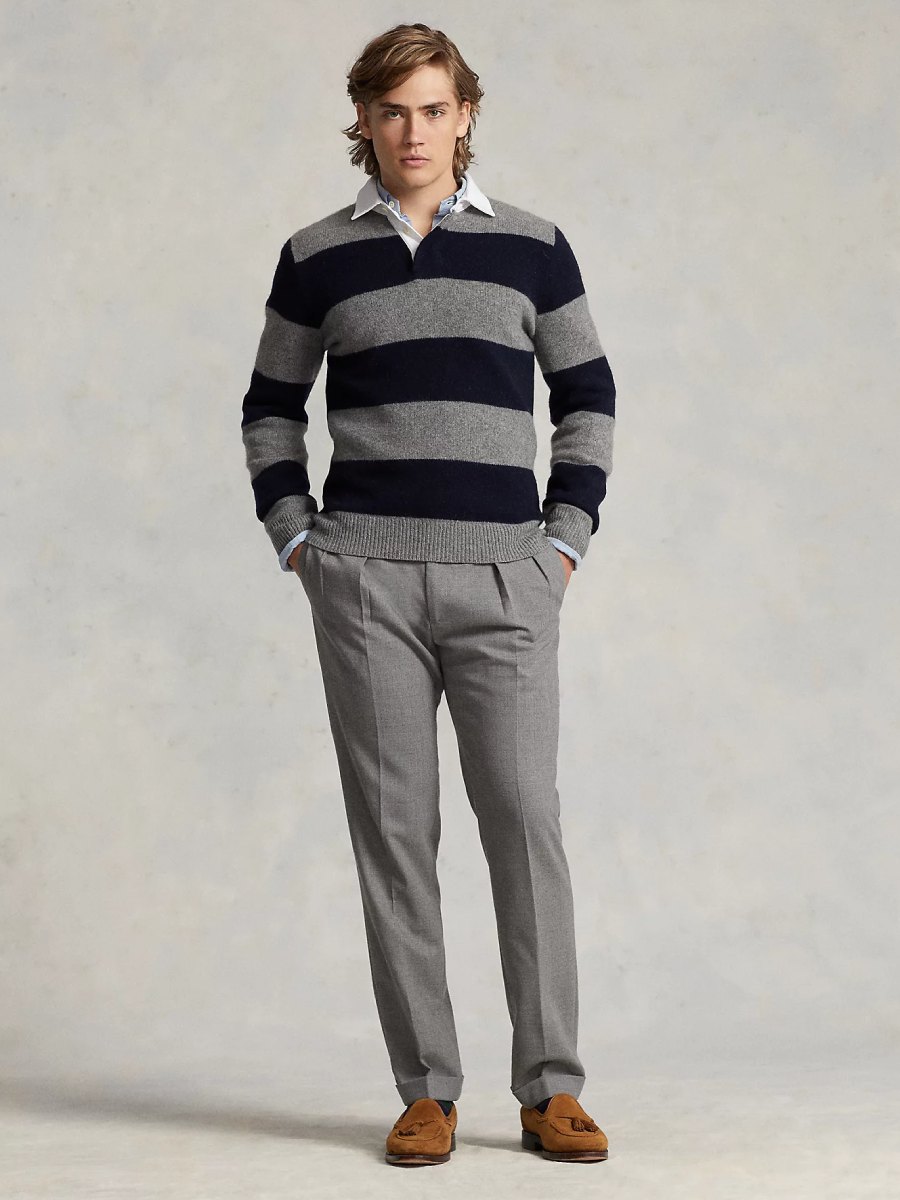 Ralph Lauren Striped Wool-Cashmere Rugby Jumper
What's not to love about a classic Ralph Lauren rugby jumper? Aside from the burly grey-and-navy stripes, twill point collar and rubber buttons, it also features a regular fit that's wide enough to accommodate an Oxford shirt beneath, in true Ralph Lauren fashion.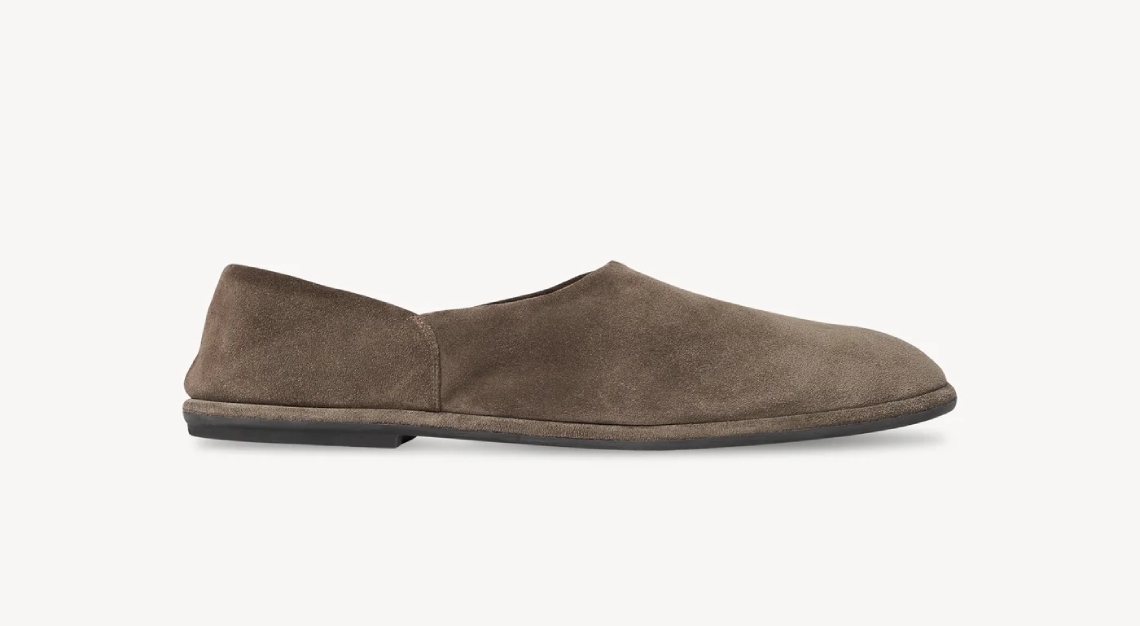 The Row Canal Slip On in Suede
New York-based cult label The Row is widely hailed for its clean-cut approach to sharp tailoring—a style that's well-encapsulated even in this deconstructed loafer in suede, perfect on days you want to be lazy and chic.