Much about the Maldives
Ah, Maldives, the hot spot for honeymooners, babymooners and families alike. It's not too difficult to see why, really. It's a mere four-hour plane ride from Singapore to the capital of Male, and you'll be greeted with views like no other. The sea reveals a stunning number of blues in various hues, the occasional sandbanks you wish you could have a picnic on… Of course, everyone raves about the underwater life you'll see, even if you don't put your head under water.
Resorts by and large offer typical activities such as snorkelling, beach volleyball, scuba diving, yoga and cooking classes. To pick one that'll suit your fancy though, you have to decide if you want total privacy, or don't mind an ambience of other guests.
Then, there are other factors such as the ease of getting there. Take for example, the seaplanes, a 'mandatory' been there, done that activity in the Maldives. The seaplanes are run by two Maldivian companies and a return flight can cost around US$500 (S$680) per person. The airlines also only let their customers know their flight timings the day before. What this translates to: potentially wasting up to two days travelling to and from Male island.
To gain a more accurate perspective, I visited two of Anantara's most luxurious resorts in the Maldives, that being Anantara Naladhu Private Island Maldives and Anantara Kihavah Maldives Villas. Both the Ocean House with Pool Villa (Naladhu) and Sunset Over Water Pool Villa (Kihavah) house a sheltered open-air bathroom that comes with an outdoor and indoor shower and a sunken tub. Then, there's the private pool, a sunbathing deck a swinging daybed, and a sheltered patio.
I've compared both resorts and given my take on five deciding factors. Read on to see which resort I prefer for a honeymoon, and hopefully you'll come to your own conclusion too.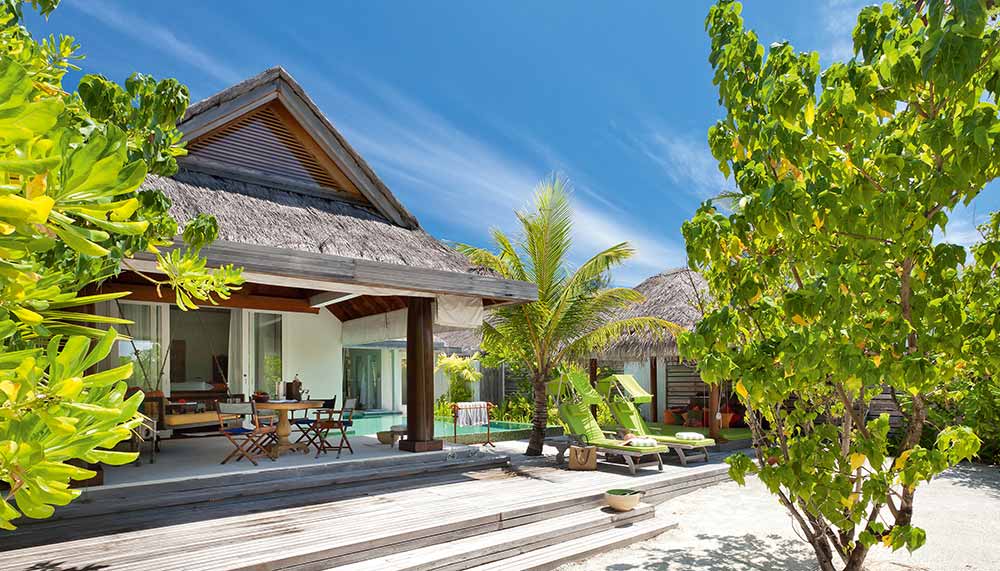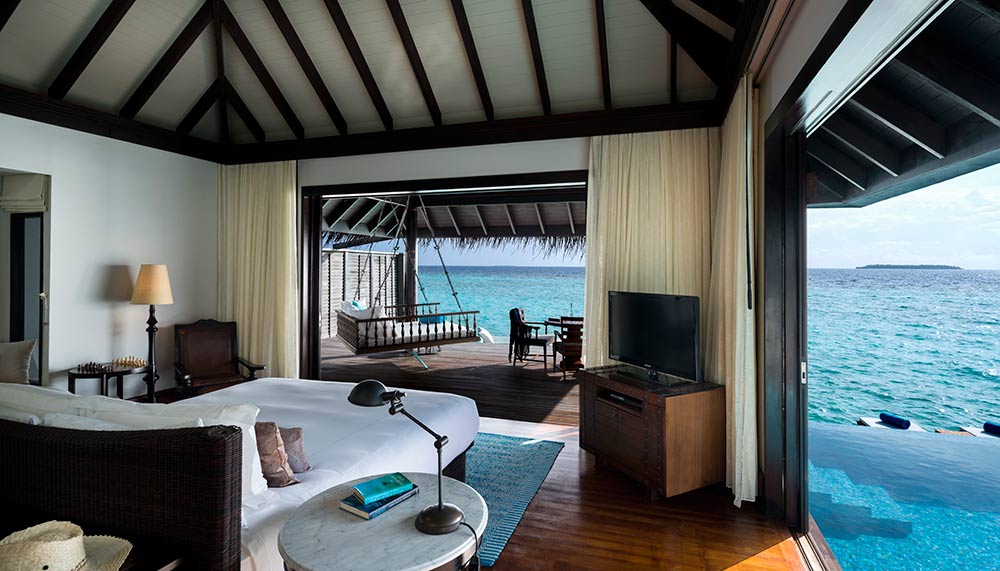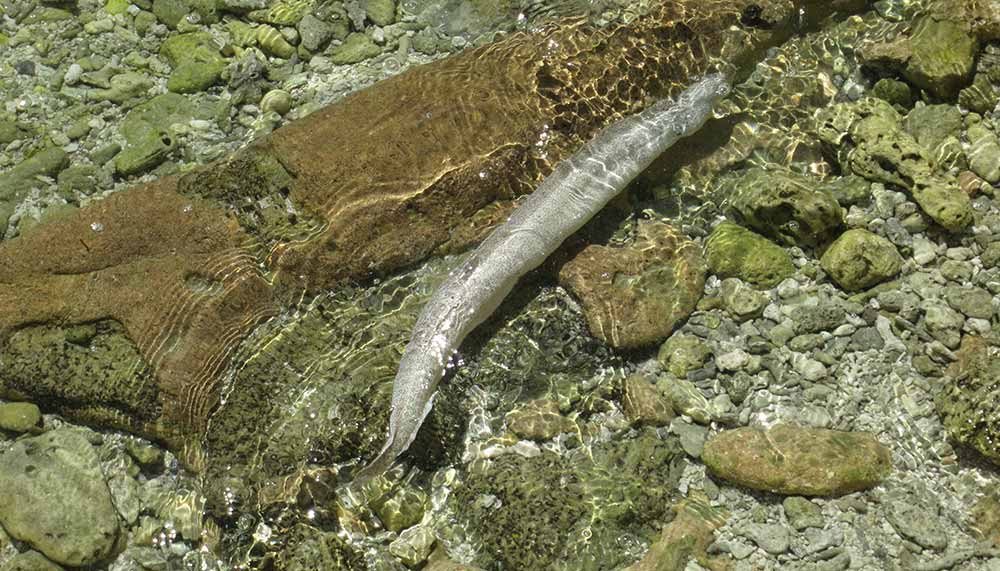 Sea view, or overwater pool villa?
Naladhu: Swimming in the sea isn't allowed due to the rocky terrain. As the tide retreats, the rocks create a shallow pool. In the day, baby moray eels swim between crevices while a lone trumpet fish wades by. At night, a baby black tip reef shark circles the area while marbled rays glide across each other with grace. I ended up spending most mornings and evenings watching the creatures with utter fascination.
Kihavah: The villa sits over a lagoon, where the water level goes up to your hips, making it perfect for snorkelling (there aren't any fish though). Of course, the addition of catamaran hammocks is a welcome feature. You get a view of the waters that start off transparent, then a lovely turquoise, and finally, a deep cerulean.
Preference: Kihavah. Somehow, Naladhu feels more like a residence than a holiday villa. And for a honeymoon, I'd like to be one that gives off the right vibe.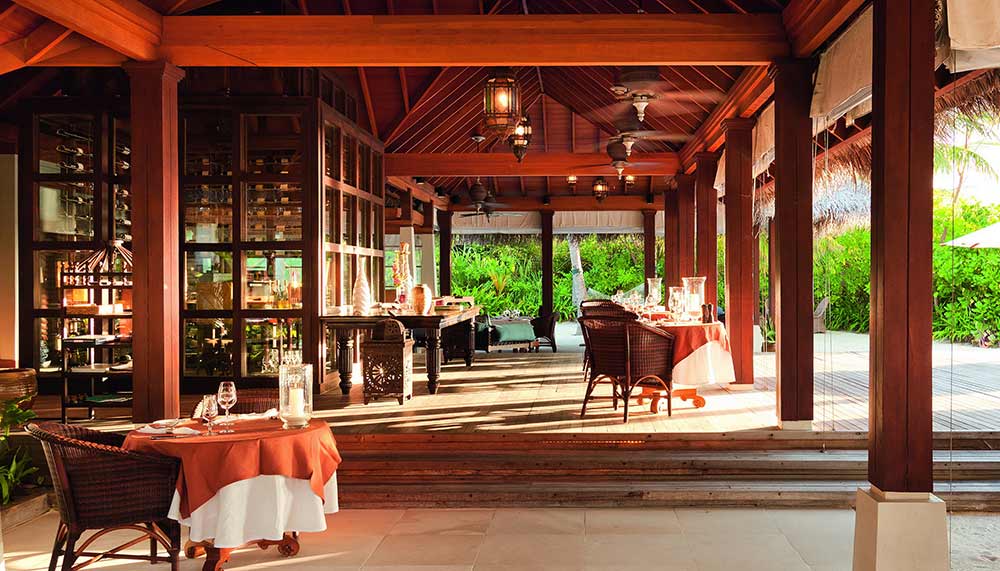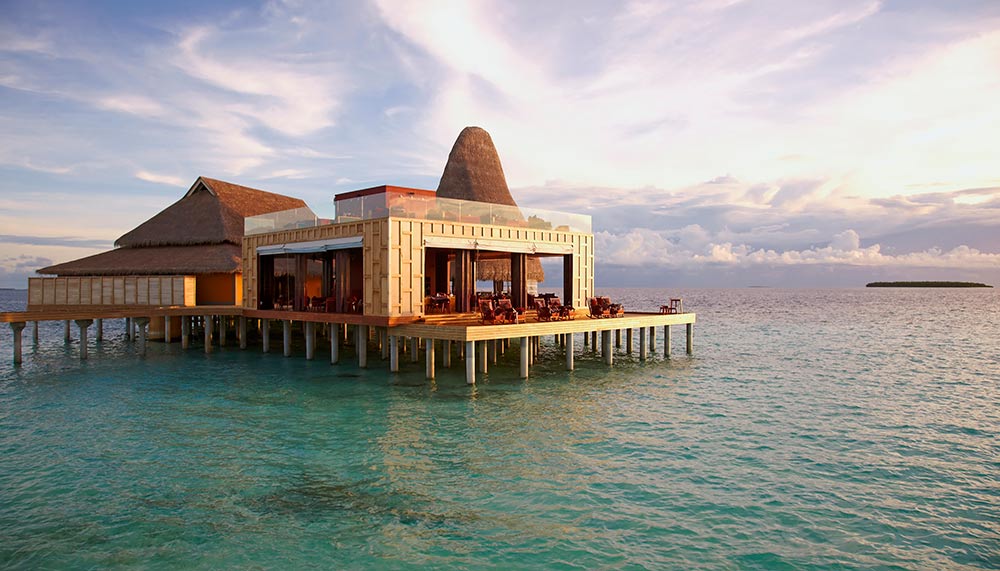 Creature Of Habit, Or Urban Explorer?
Naladhu: While there's only one restaurant on the island (The Library), you can always make your way to its sister islands, Veli and Dhigu, a short walk or two-min boat ride away. Start with cocktails at Aqua, and then head to Fushi Cafe for an international buffet.
Kihavah: Choose from six restaurants here. Of these, Sea and Manzaru are open for lunch, and the rest are only open for dinner. Themed dinners, such as Lobsters & Champagne at Plates are also available
Preference: Naladhu. Nothing shouts 'going on a honeymoon' like dining on a different island each day.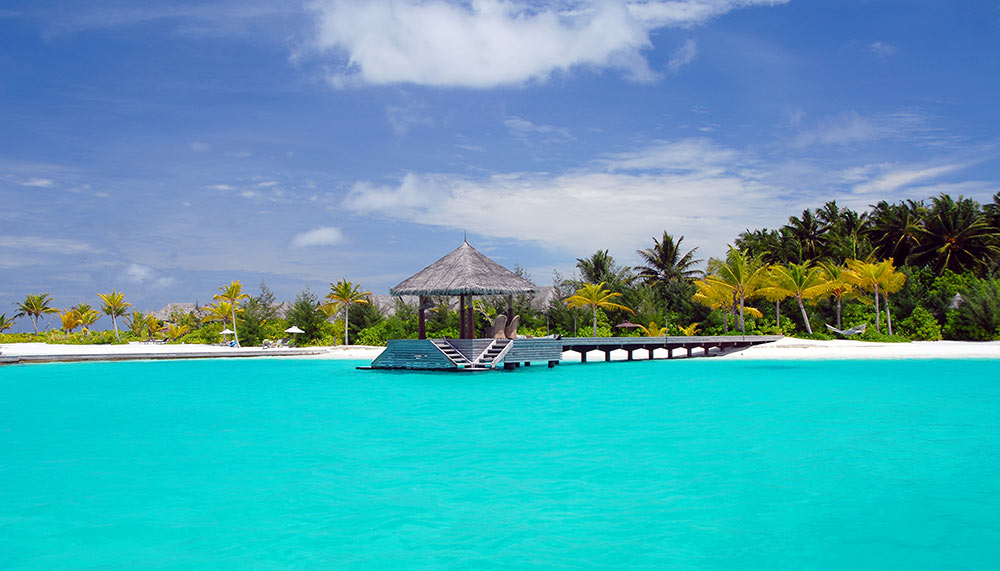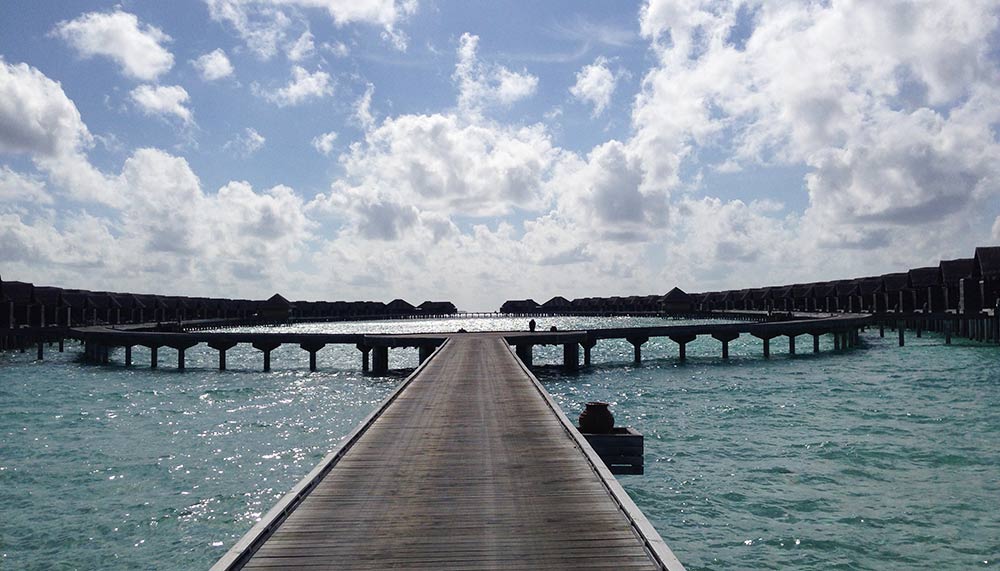 Ease Of Getting To The Resorts
Naladhu: Upon touching down, you'll be welcomed at the Anantara airport lounge, and shortly after, whisked off to the jetty. Naladhu Raanee, an 18-m Manhattan Sunseeker awaits and will take you to the resort. The journey takes about 30mins.
Kihavah: This requires a transfer to the domestic airport, then a 45-min sea plane ride where you'll glide over the atolls and get those picture perfect shots from above. But as mentioned earlier, the deal with seaplanes isn't ideal. I had a late flight out from Male at 10pm, but taking the seaplane meant that I had arrived back on the main island at 3.45pm.
Preference: Forget the gorgeous drone-like shots. Naladhu wins, hands down. You aren't at the mercy of seaplane companies, and you'll spend a bulk of your time enjoying yourself. It'll be prudent to wait at least 30-45mins before you hop on board the yacht though. After a flight, you'll be more prone to seasickness, despite the calm waters.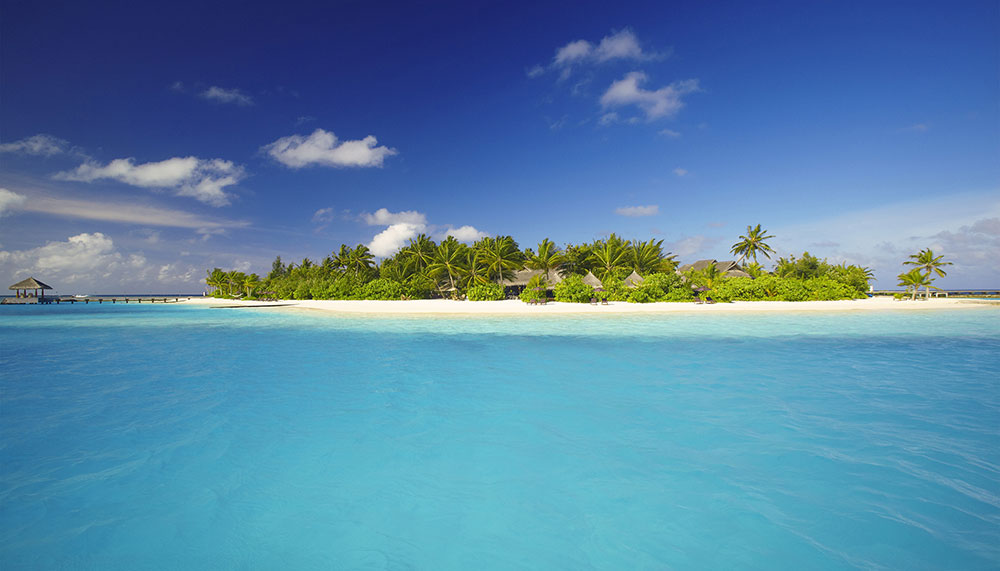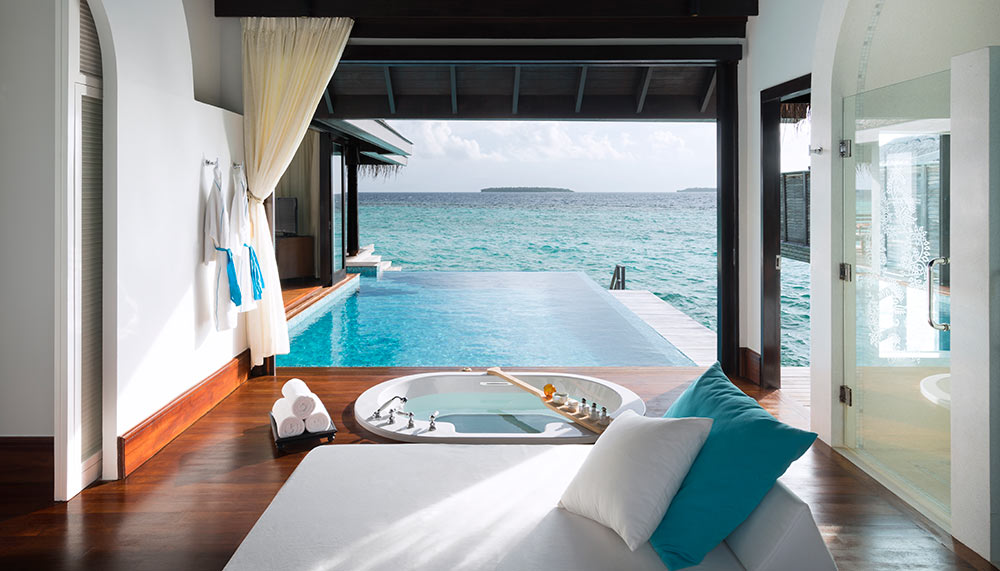 Is 'Too Much Privacy' A Thing?
Naladhu: I barely saw other guests on the island, given that most prefer to eat in their villas, or have different meal times from you. Service staff are also much more discreet, only appearing to check in every now and then. As you're not allowed to swim from your villa, you'll never have neighbours in your view.
Kihavah: You'll see guests from all walks of life and nationalities during meal times, which adds to the resort vibe. In the villa, the outdoor showers and sunken tub face the sea, making shower time all the more special… until guests from neighbouring villas snorkel into your view, stand up, and take a look at your villa configuration (they're identical, for the record). On another day, a local boat parks right in front of my villa. Yep, the blinds come down almost immediately, and my picture-perfect memory of Maldives has just taken a sour twist.
Preference: Naladhu. Being able to shower in complete privacy, without worrying about wandering souls and eyes? I'll take that, any day.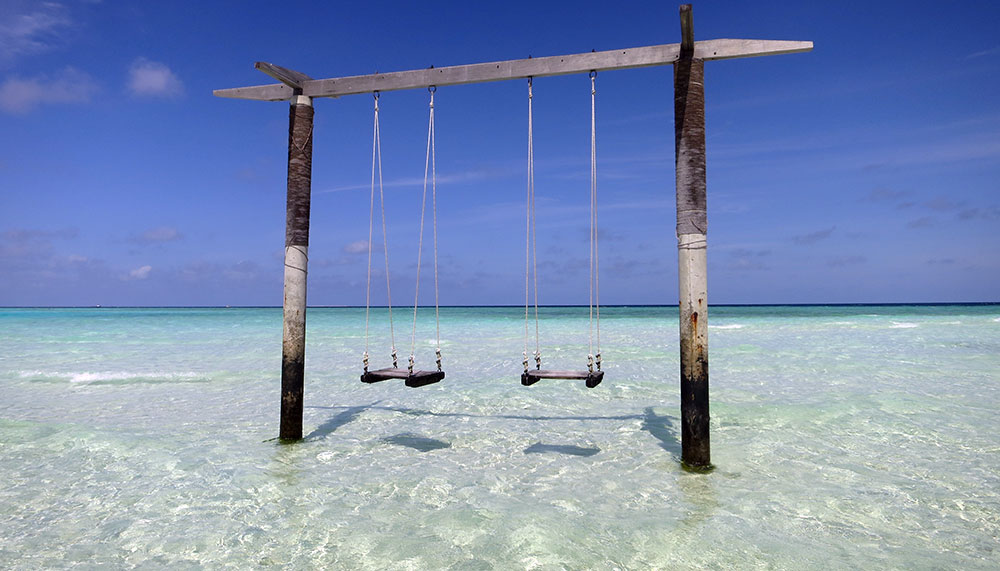 Slack, Or A Packed Schedule?
Naladhu: There isn't much to do unless you're visiting the sister islands. Take a two-minute boat ride to Gulhifushi island, a large sand bank where you can have a picnic and have a go on the swing in the sea. Sunset cruises (with Champagne, of course) are a must.
Kihavah: Three activities really stood out for me. There's something magical about watching a in an open-air beach cinema. Plus, the experience comes with Champagne, popcorn and chocolate-coated strawberries. The movie list is quite extensive too, and comprises reels across multiple genres. A night with the Sky Guru isn't one you should miss either. You'll be enthralled by the universe as the resort's astronomer takes you on a journey galaxies away. And finally, go for a meal at Sea, the underwater restaurant. You'll see the usual reef fish in the day, but at night, larger pelagic make their rounds. Magical? You bet.
Preference: Kihavah. There are activities to please one and all, especially with the abovementioned ones.
Which Maldives Resort Should I Go For?
Go for Anantara Kihavah if it's your first time visiting Maldives. I get it, you want those dreamy pictures that tell a story. It happens! However, if you're making a return visit to the Maldives, there's no question. Anantara Naladhu is the place you'd want to for a honeymoon. As its name suggests, it does feel like you've the whole island to yourself.
You may also like to explore other Maldivian islands and resorts here.
Anantara Naladhu Private Island Maldives | Anantara Kihavah Maldives Villas