Nearly 30 years after opening its first property in Phuket, Aman is returning to Thailand, this time, opening Aman Nai Lert Residences in Bangkok
Travel is not on the horizon, but that won't stop us from daydreaming. Hot on our Bangkok list: paying Aman Nai Lert Residences a visit. Sure, it'll only open in 2023, but that's probably when we'll start packing our bags and hopping on a flight, anyway.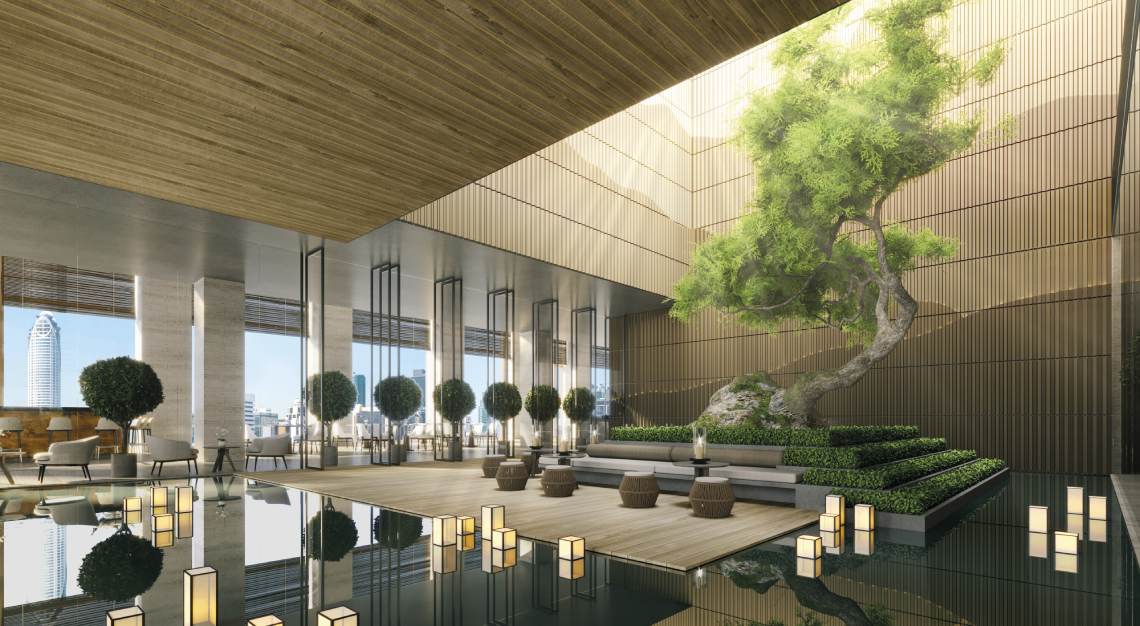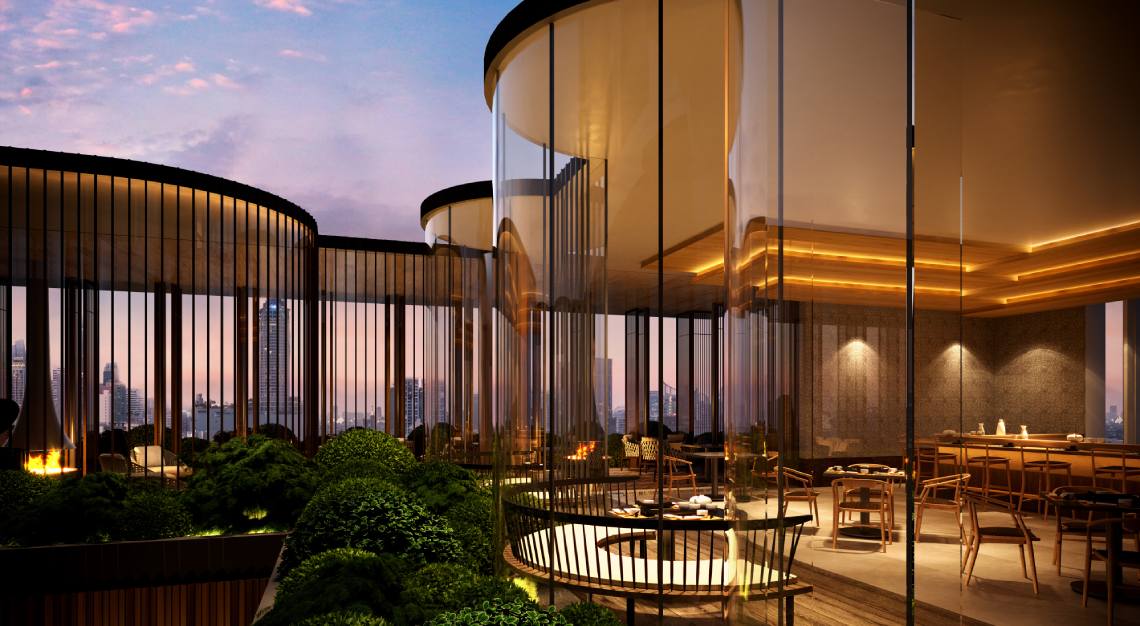 Similar to Rakxa Medical Resort, Aman Nai Lert focusses heavily on wellness across all fronts – physically, emotionally and mentally. And its mission is heavily reflected in its architecture and landscape planning. Designed by starchitect Jean-Michel Gathy, the hotel dedicates a large amount of space for verdant gardens, adding greenery that the highly urbanised backdrop of Bangkok needs.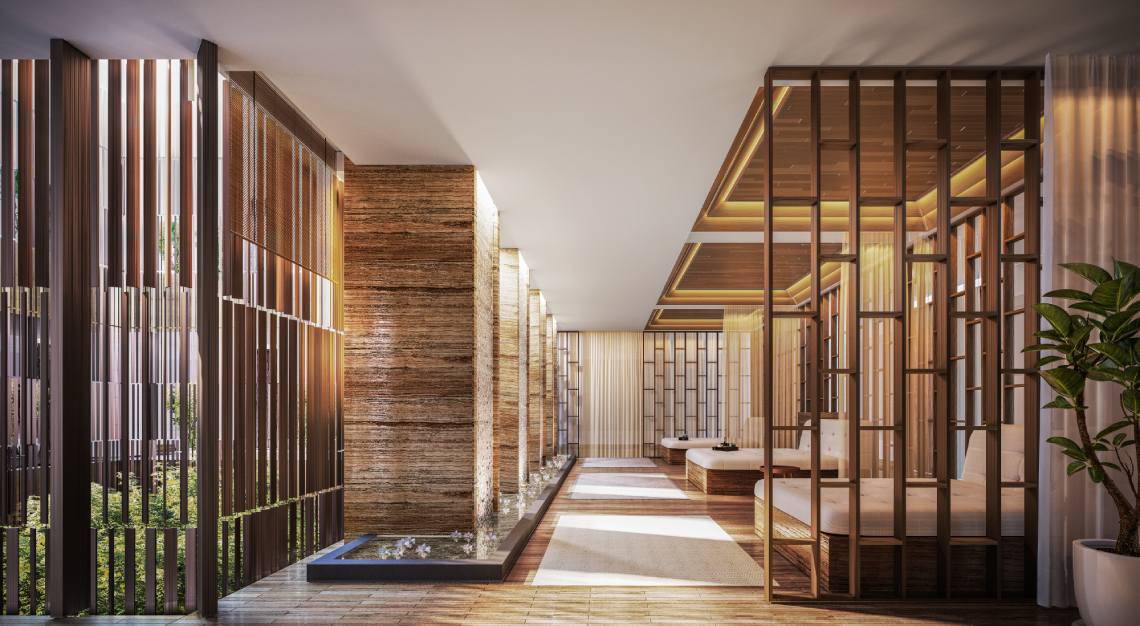 Expect state-of-the art furnishings and facilities the moment you step in, and ample space to enjoy them. The 52-all-suite hotel provides breathing room, so much so that you'll barely register that you aren't in a resort.
At the heart of the 36-storey hotel lies a 1,5000-sqm integrative wellness centre, which comprises the medical spa on the eighth floor and a holistic spa on the 10th. The former focusses on preventive healthcare programmes, which combines modern technology and medicine with Traditional Chinese Medicine. Medical doctors will advice you each step of the way, whether your concern be brain health or adopting a sustainable diet that suits your body type. Two floors up, you'll receive a less medical – but equally enriching – wellness experience. The Holistic Spa, as the name suggests, offers a wide array of options: hydrotherapy, spa therapy suites, movement facilities, a beauty salon and even restaurants that serve – get this – purely organic food.
And don't worry if you've brought your family along for this trip. Go ahead and make your own plans, because there's a dedicated Kids' Club (which also includes a swimming pool), along with childcare services that'll see to their needs.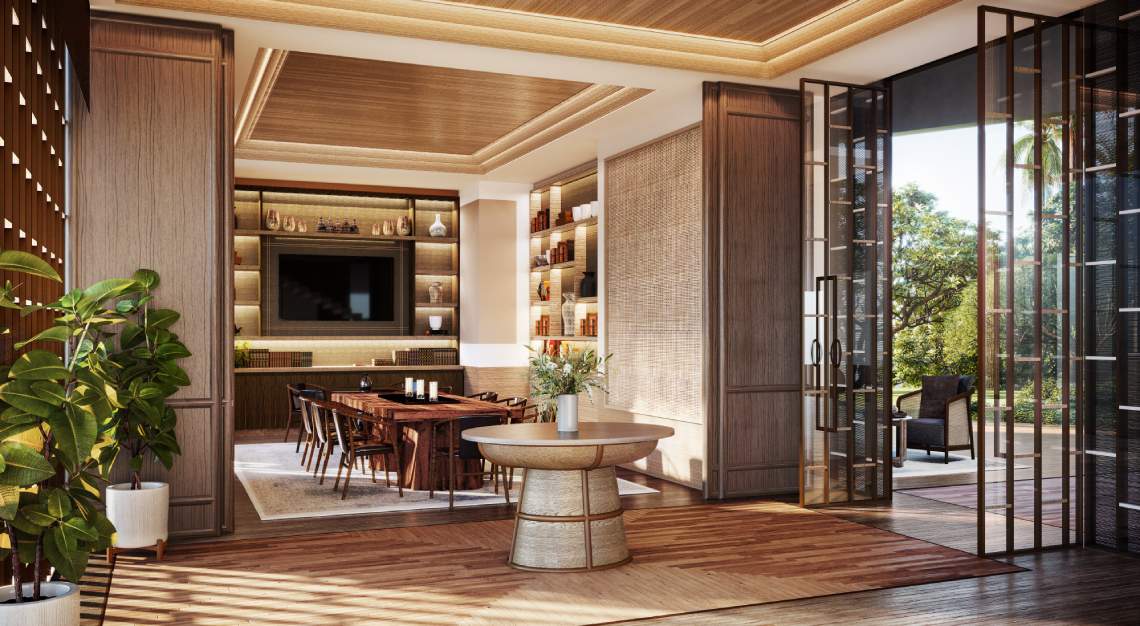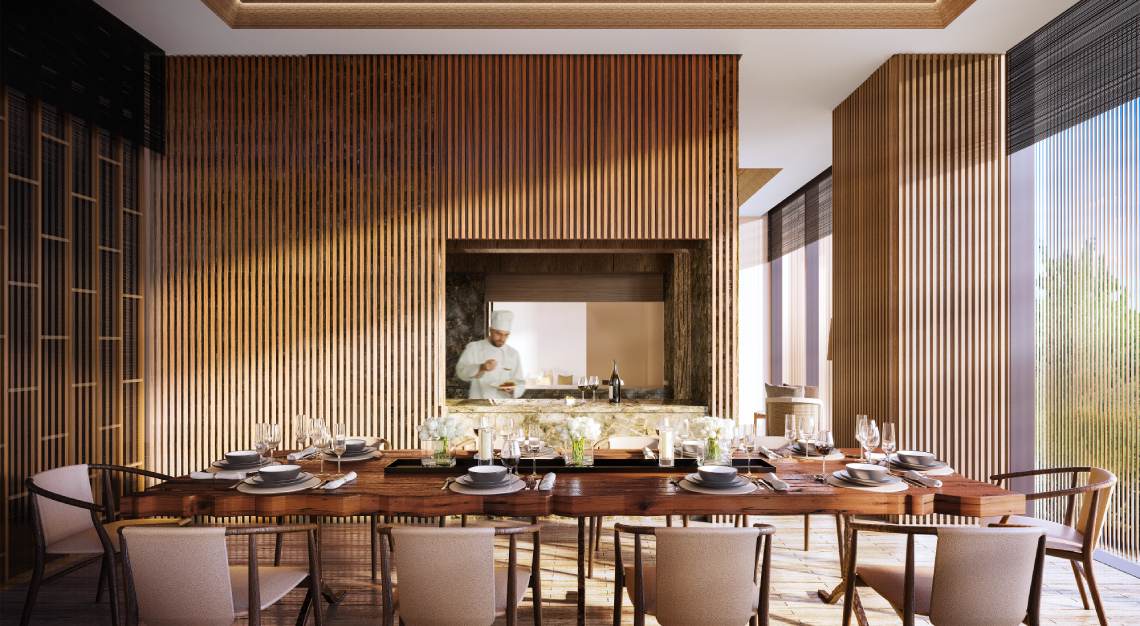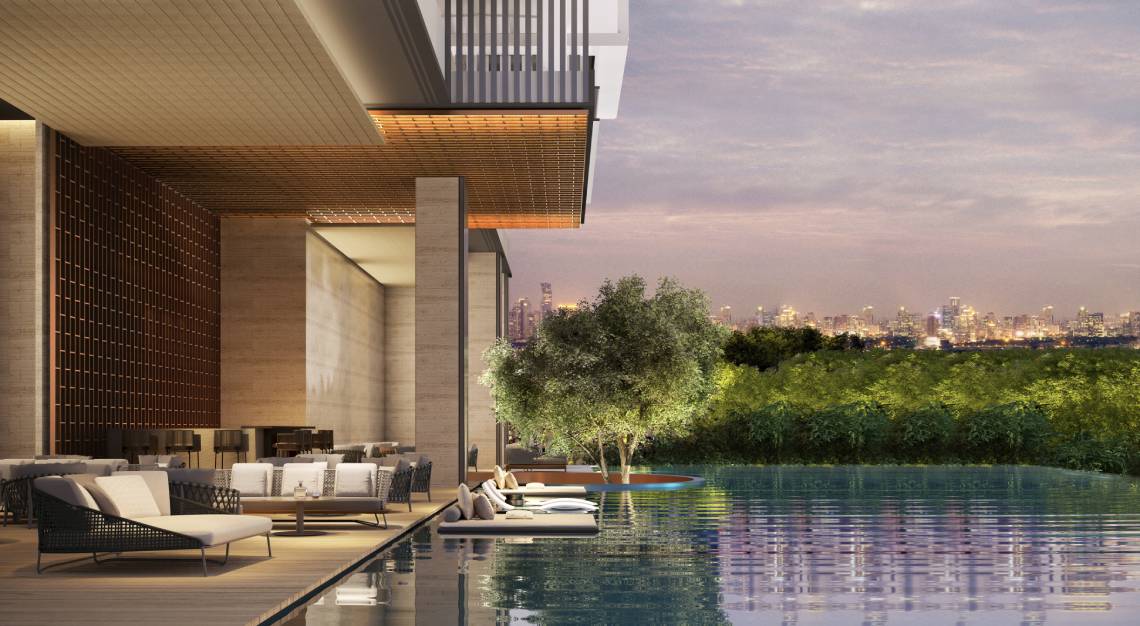 And here's the cherry on top: Aman is also offering no more than 50 residences for those who just can't get enough of the Amanjunkie lifestyle. Residents receive exclusive privileges which, you can be sure, are just as equally luxurious. On the 30th floor, you'll find a host of sporting facilities for owners – an infinity swimming pool and bubble bed, a Fitness Centre as well as a pilates and yoga studio. There's also a garden lounge, along with a private dining room where you can hire a chef or two for your dinner party.
Aman Nai Lert Residences
The Residence Gallery
2/2 Wireless Road
Bangkok
10330 Thailand
Tel: +66 (0) 2254 0555