Join the Le Petit Chef™ experience at Grand Hyatt Singapore
Fine dining is lovely, but surely most experiences may be elevated by a sneak into the kitchen, where the magic happens. Animation studio Skullmapping™ brings us just that. Following a successful run in 2019, Grand Hyatt Singapore has returned with a new Le Petit Chef™ dining experience this month. In How to Become the World's Greatest Chef, the eponymous little chef is animated with cutting-edge 3D projection, bringing diners through a dazzling gastronomic journey as he shares his secrets to, as the title suggests, becoming the "world's greatest chef".
This immersive and theatrical two-hour experience, held at Grand Residence 2, seats 40 diners with lunch at noon, and dinner at 6pm. Fun-filled and whimsical, the little chef offers a programme that explores themes such as presenting food creatively as art, and histories of wars waged over vegetables.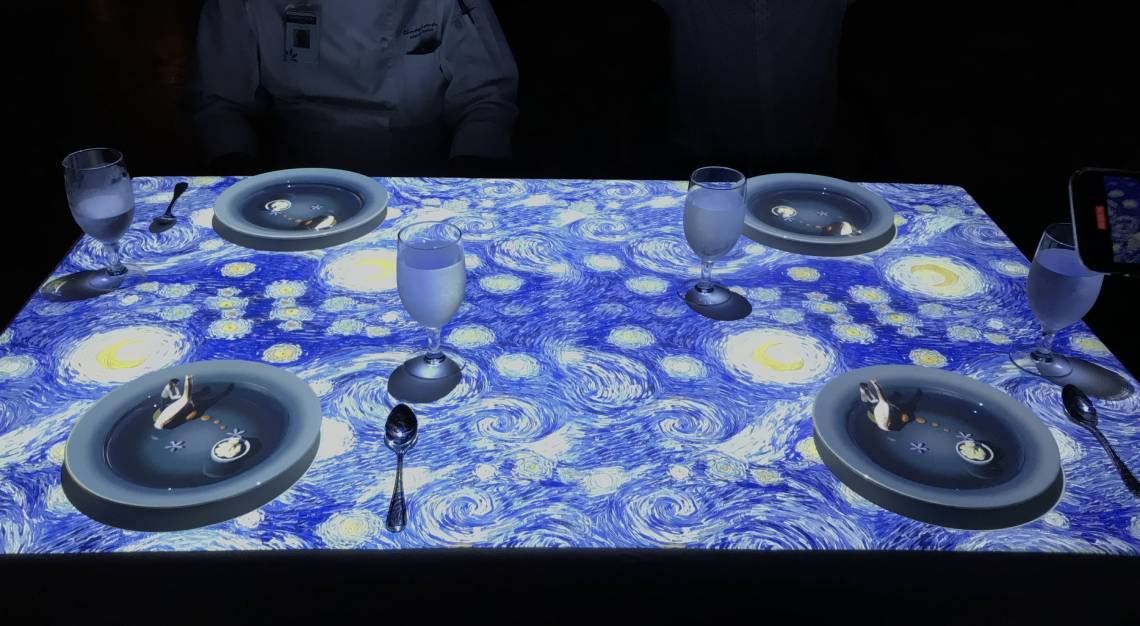 Executive sous chef Steffan Heerdt and team have curated four sets of five-course menu options. The Master Class Menu (S$188) features the best our land and seas have to offer, with mains including fresh Hokkaido scallop topped with exquisite Yarra Valley caviar, free-range chicken ballotine, and tender braised Wagyu brisket. Feeling indulgent? Opt for the Elite Class Menu (S$288) which offers decadent Kaluga Queen caviar instead, tops the ballotine with seasonal truffle, and serves wagyu brisket with stunning blue lobster.
There will be a welcome cocktail for everyone, though wine lovers may choose to complement the meal with select wines and Champagne such as Barons de Rothschild Champagne Rosé. Vegetarians and young diners, on the other hand, may opt for the Légumier Class Menu (S$188) and Junior Class Menu (S$98, children only) respectively.
Book here before it ends this 31 August 2022.
Grand Hyatt
10 Scotts Road
Singapore 228211
Tel: +65 6738 1234