Forget tapas and paella, this intimate 42-seat restaurant is dishing up a subgenre of Spanish cuisine for the first time in Singapore
For many of us, Basque Country seems to be quite an enigma. The region straddles two nations — Spain and France — on the Atlantic Coast. It has a uniquely strong cultural identity, from its language and architectural landmarks to its culinary landscape. The unassuming Spanish city has also been touted as a food Mecca, as it was home to 22 Michelin-star restaurants in 2018 – which also means that the country holds one of the highest number of Michelin stars per square meter in the world.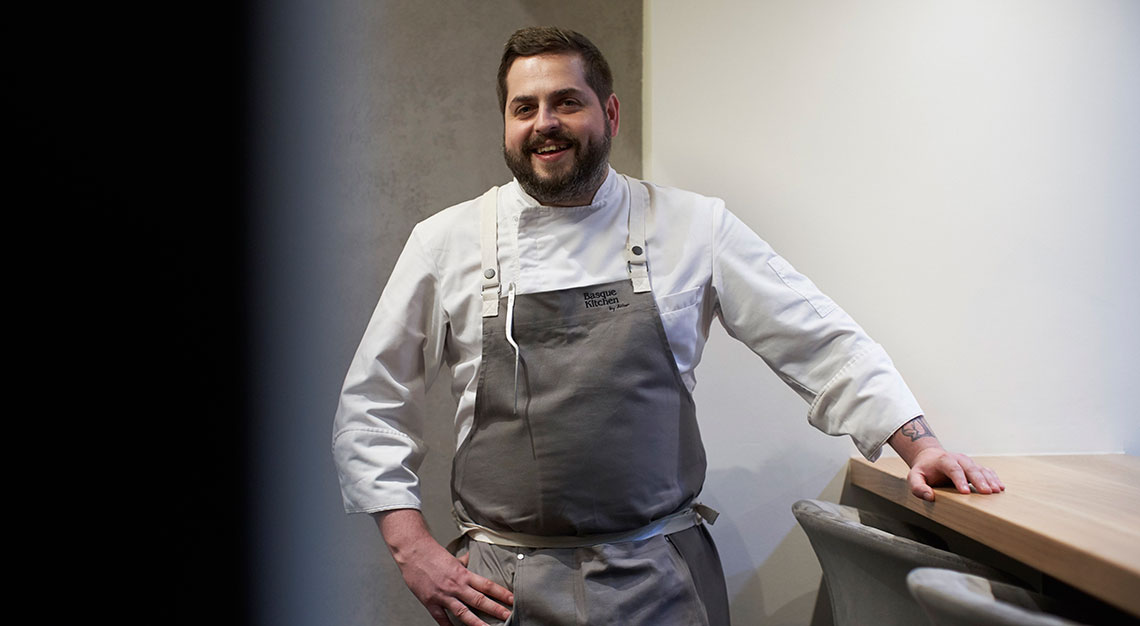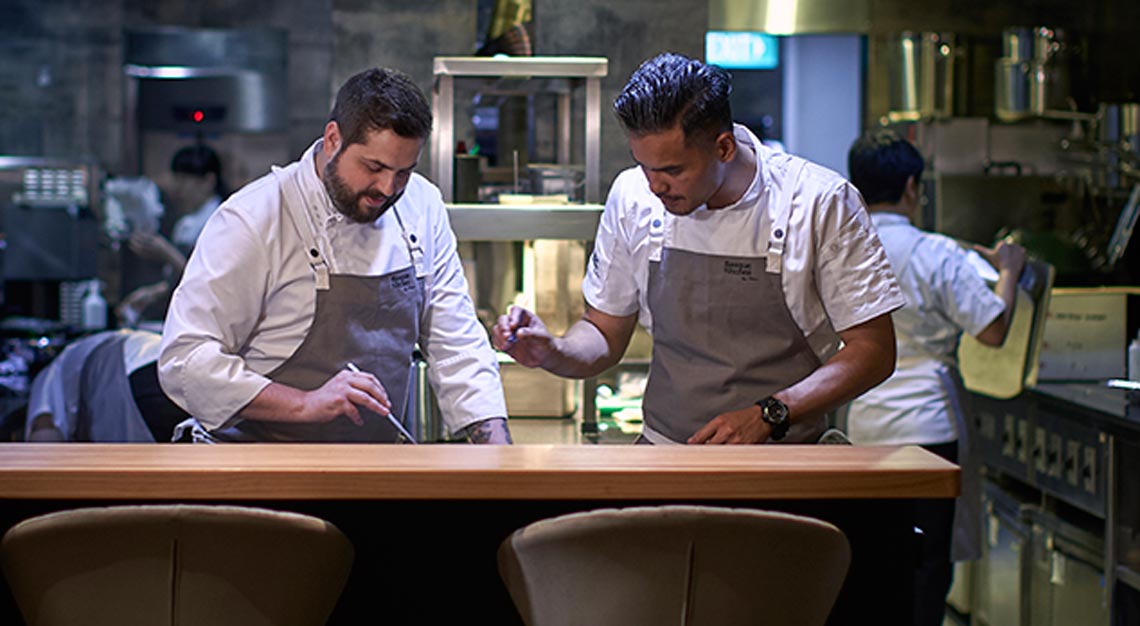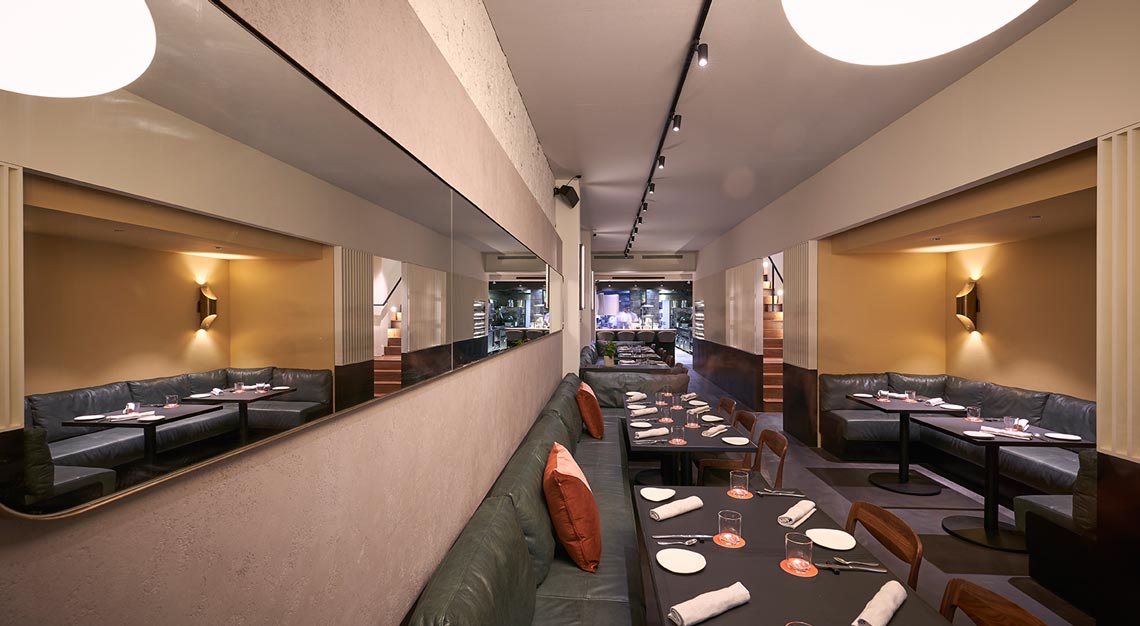 The flavours of Basque were mostly foreign to Singapore's culinary landscape till last October, when the gastronomy hotbed Amoy Street welcomed a newcomer that finally acquainted local foodies with Basque cuisine: Basque Kitchen by Aitor. Helmed by head chef Aitor Jeronimo Orive, who previously ran one-Michelin star Iggy's, the restaurant showcases a more refined and modern version of typical Basque dishes. The minimally-decorated 42-seat restaurant is offering a new grill-based menu, having recently outfitted its kitchen with a Basque Grill made by Josper.
And with a slick and shiny grill-oven comes an exciting range of Basque-inspired grilled dishes; at least that's what I expect today, as I eagerly wait for my food at the restaurant's three seater counter during lunch hour. My dining companions and I undoubtedly have the best seats in the house; we are treated to an unobstructed view of Orive and his army of chefs at work, all of whom appear to be deeply engrossed in beating the merciless lunch crunch. Fresh fish, shellfish, Bayonne ham and chili peppers – these are the mainstays of Basque cooking that are a common sight in the kitchen. I'm here to sample chef Orive's grill tasting menu ($98++ with a minimum of four pax).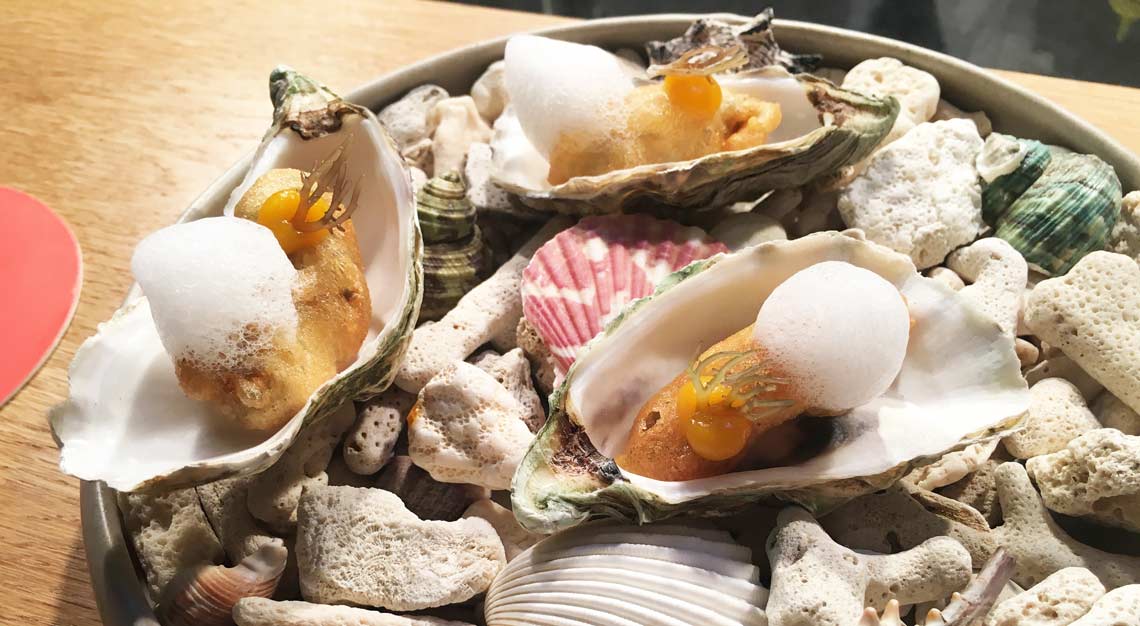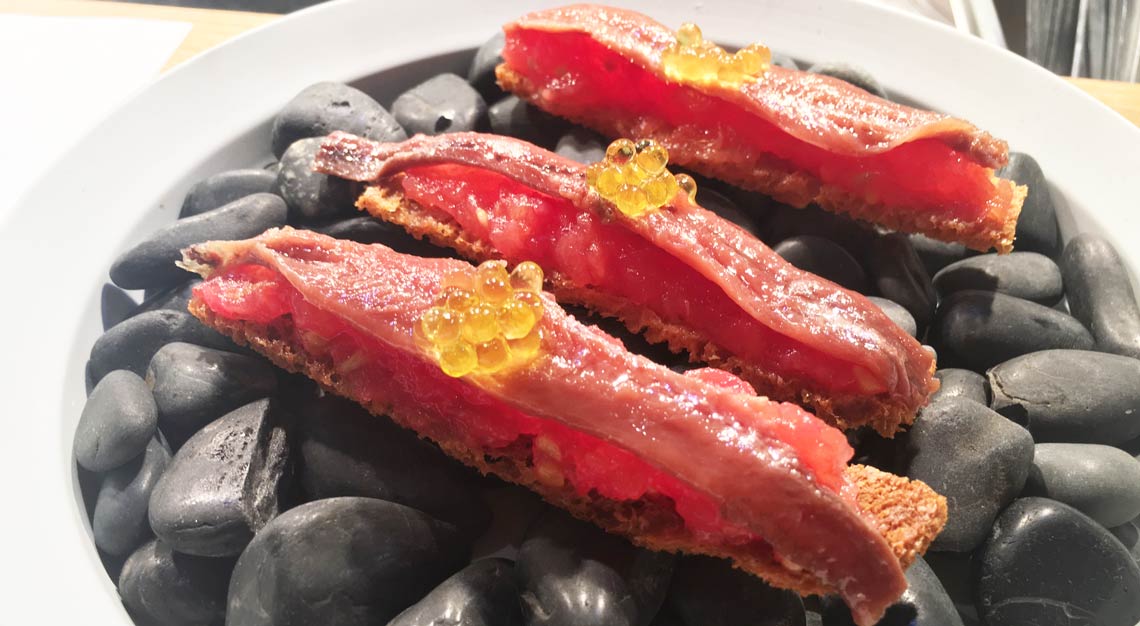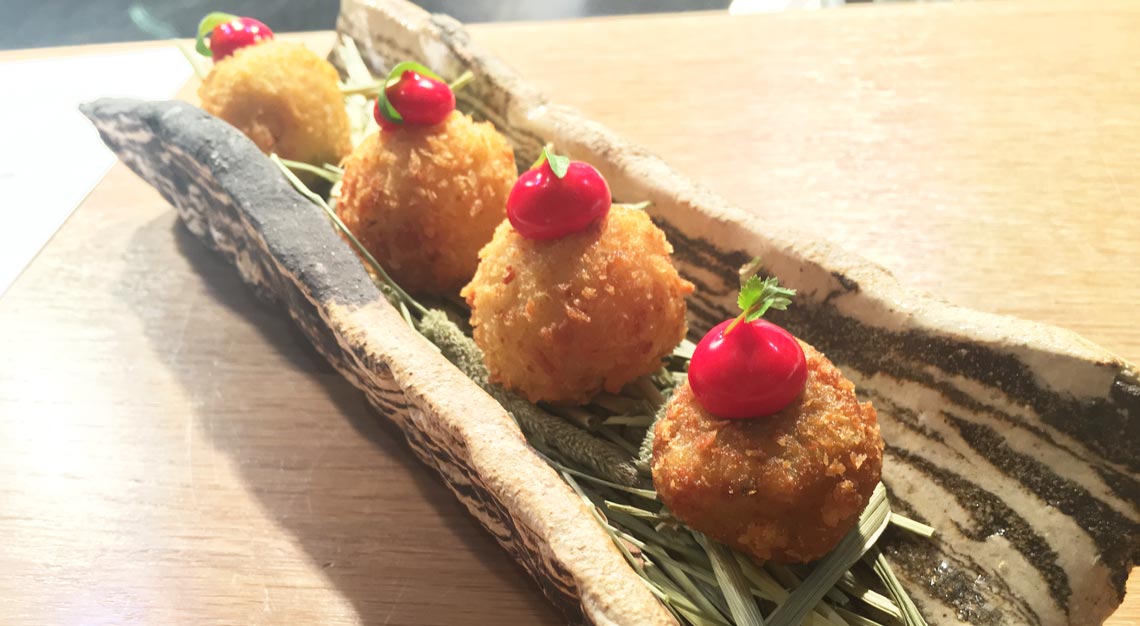 An assortment of small bites kick off my tasting, which take the form of Fried Irish Oysters, Salted Grilled Eel and Mushroom Croquettes. Out of the three appetisers, the croquettes are my favourite. The golden breadcrumb shell has the right amount of crispiness, which melds beautifully with the slightly salty mushroom filling. The Fried Irish Oysters on the other hand are middling, and the grilled eel would have fared better on its own without the topping of salty fish roe.
Unfortunately, the second dish, the Mud Crab, isn't up to my expectations. The Mud Crab here is soaked in its own juice and cooked sous-vide style. It's then placed in sweet tomato water before being fused with katsuobushi (dried, fermented and smoked skipjack tuna flakes). The plating of the dish thoroughly lacks appeal, and the mix of seafood puts me off with its sheer brininess. The tomato water and smoked tuna flakes are an odd and tasteless combination, and do nothing to elevate the dish.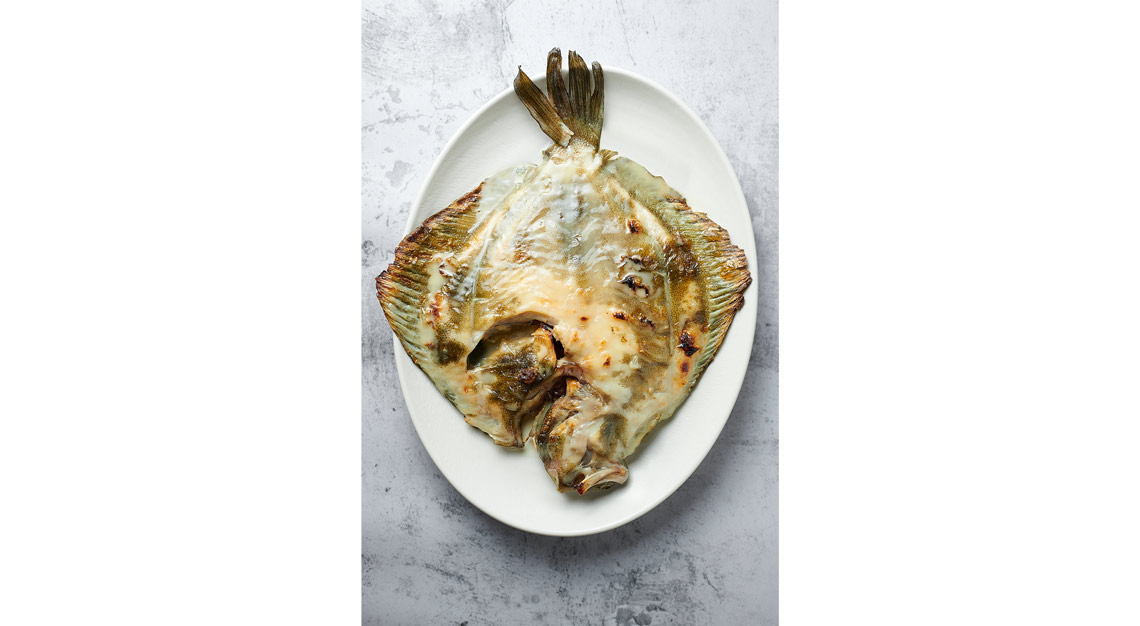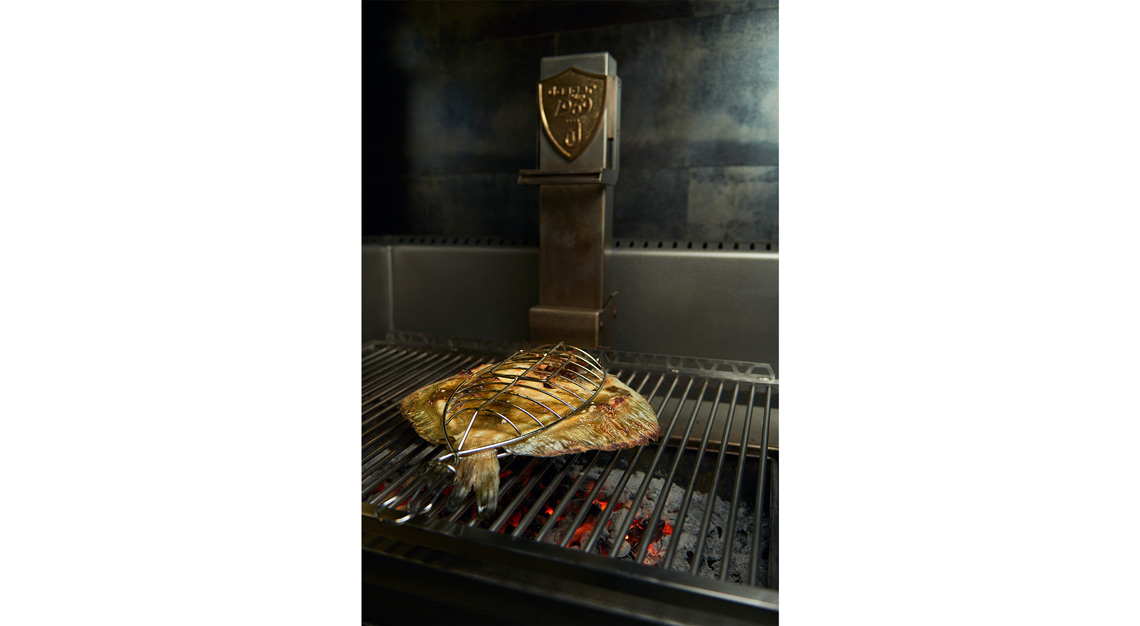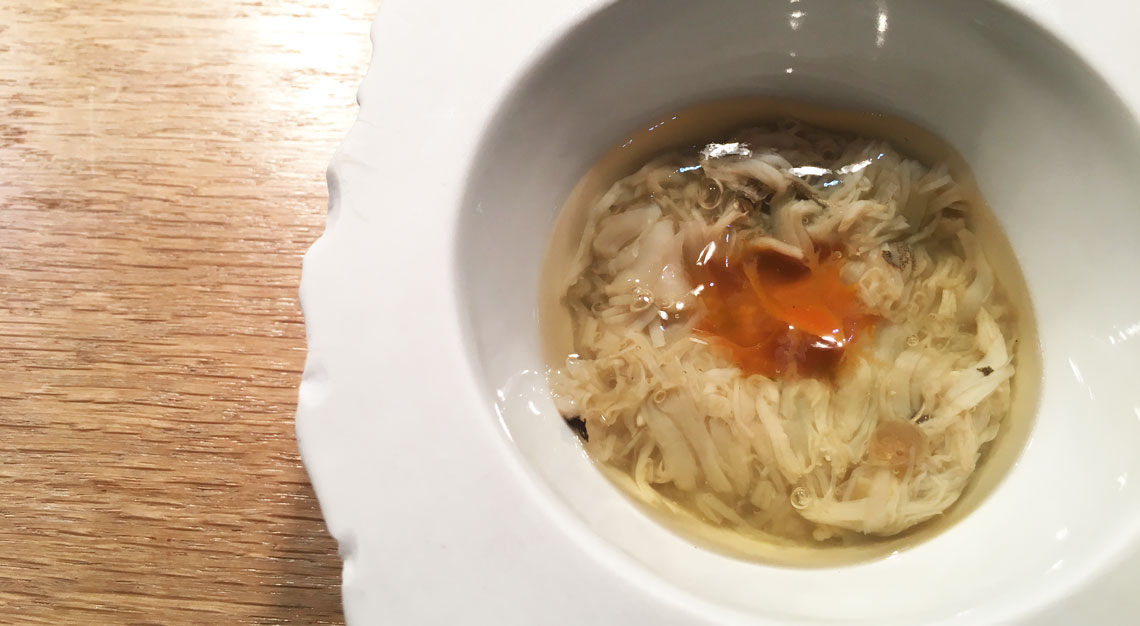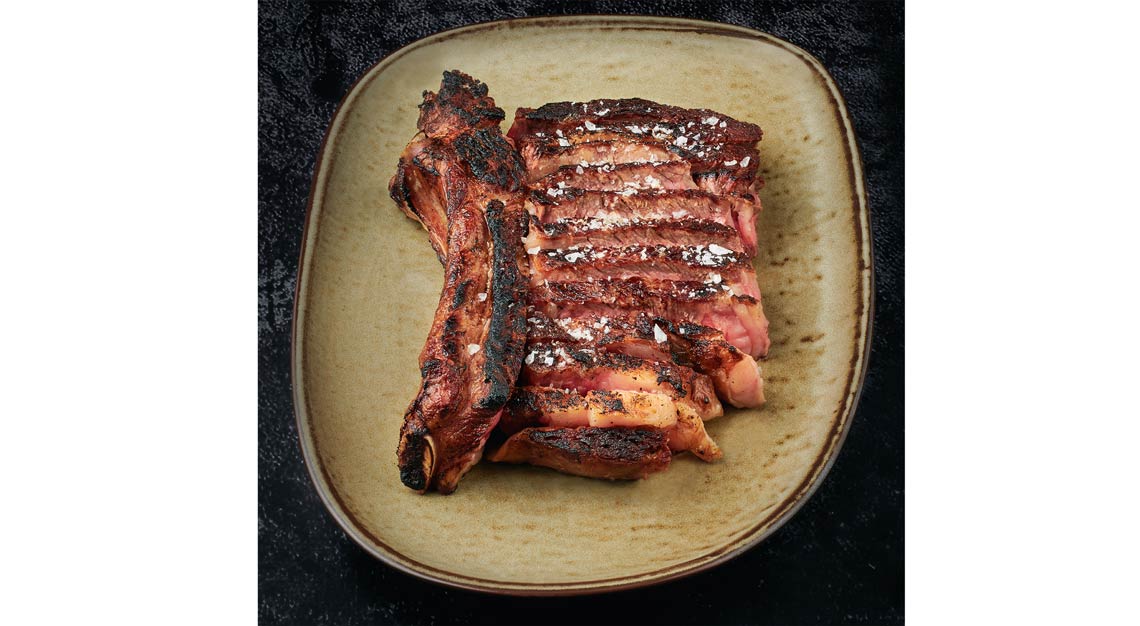 Faring a lot better is Orive's rendition of the turbot. Here, he adopts a back-to-basics approach that shines the spotlight on just the turbot itself. The entire flatfish is roasted over charcoal and then drizzled with pil-pil sauce, a delicious, salty and creamy gravy made from oil in which the fish has been cooked. Garlic and guindillas, tiny chili peppers sourced from Basque Country, are used to further season the fish before it's coated with a layer of its own collagen. The final result reminds one of a comforting, home-cooked dish crafted from the simplest of ingredients: an uncomplicated serving of flatfish that's cooked to allow its sweet, natural flavours to really shine through. Its flesh is juicy and aromatic, and I also enjoy the small hints of char that hide in between layers of the protein.
Next comes the Txuleta, a serving of charcoal-grilled Angus prime rib with a side of mash. Chef Orive wins top points for executing a visually-gratifying slab of charred red meat with a bright pink center to boot. But sadly, you don't get the best of both worlds here; the beef has a tough, chewy texture which kills the dish. It's a shame that Orive misses an opportunity here to serve his rendition of a good slab of steak, despite the restaurant's strong grilling culture.
Granted, you'll easily get a taste of Basque Country in one seating at this restaurant, but it's hard to ignore the fact that Orive's dishes have some serious misses. Some immediate fine-tuning has to be given to dishes that fail to live up to their appearance (like the steak). Orive has to start digging a little deeper and tying up loose ends if he wishes to see more familiar faces in his restaurant.
Basque Kitchen by Aitor
97 Amoy Street
Singapore 069917
Tel: +65 6224 2232