Huawei's partnership with luxury camera manufacture Leica reminds other smartphone brands that they don't necessarily need the know-all to stand out
People these days are fond of saying all smartphones these days (Samsung Galaxy S9 or the Apple iPhone X) look and are specced pretty much the same, and they'd be right. Mostly.
In all fairness, smartphones have reached a stage in their development where improvements are marginal, not monumental.
In light of that, we're not going to be talking (at length, anyway) about the laundry list of modern smartphone features the Huawei P20 Pro has. Warning: geek talk ahead.
It has a 6.1-inch AMOLED screen with the extra-tall 18.7:9 aspect everyone has these days. It only has a 1080p resolution, which is a bit of a downer, since most of its rivals have more pixels on their screens.
It's got an octa-core processor and 6GB of RAM, which means it'll make your 10-year-old laptop look as sophisticated as the pocket calculator that's collecting dust in your drawer. And the 128GB of on-board storage (the only storage option on offer) gives the Huawei P20 Pro the capacity of a medium-sized 1980s-era server farm.
Plus, it has a colossal 4,000mAh battery, making it one of the most power-dense phones around.
But all that is hardly too surprising these days. In fact, I'd be more surprised if the Huawei P20 Pro came with anything less.
Instead, let's instead talk about what the P20 Pro does differently/better than its rivals.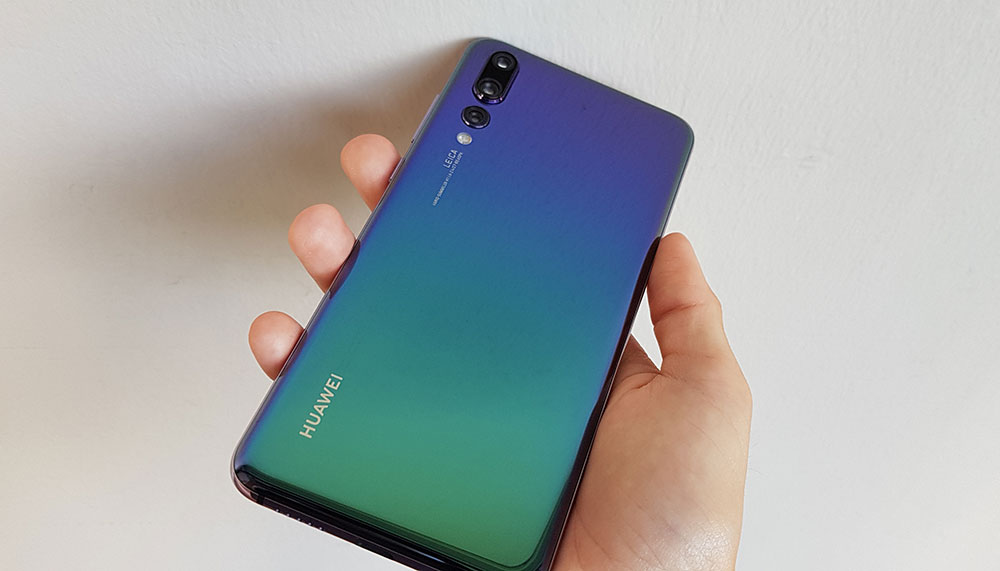 Purple Reign
As far as I'm concerned, the Huawei P20 Pro only comes in one colour – Twilight, which is a fancy way of saying it's chromatic purple.
But, you might be saying, the HTC U11 did the same trick last year. Ah, but you see, the HTC U11 wasn't purple. And this is significant, because purple is one of those colours that's so hard to nail.
Get it right, and it'll look majestic, imperious, much like the Rolls-Royce Phantom. But get it wrong and the resultant colour will end up reminding people of Grimace.
The Huawei P20 Pro, however, nails it. Hard. So hard in fact, you might be forgiven for completely ignoring the other colours the Huawei P20 Pro comes in. Namely: Black, Midnight Blue and Pink Gold.
Camera Action
It's got a front-facing 24MP, f/2.0 camera, which is decent enough, but as with a mullet, the party is in the back.
In addition to the purple colourway, three(!) Leica cameras — the world's first on a smartphone — populate the rear of the phone. While we've praised the quality of the images captured by Huawei devices before, the ones in the P20 Pro redefines what you thought possible in a smartphone.
As with the Huawei Mate 10 Pro, the P20 Pro's processor has AI capabilities that can automatically recognise the subject and make adjustments to get the best possible images.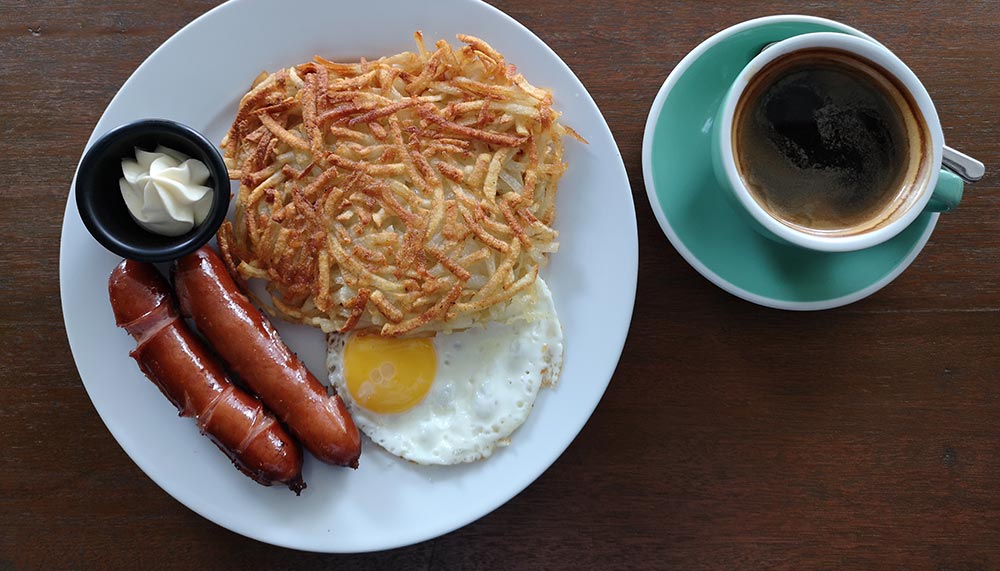 What it does is the AI modes work, accurately (and quickly) recognising people, food, greenery and pets. There was once where it mistook some salad leaves for greenery, but since kale is technically 'greenery', I'll give Huawei's AI a pass there.
But whether the AI-assisted adjustments are appropriate or necessary, however, is a different story. Greenery mode is where the Huawei P20 Pro stumbled a little. It did up the brightness and contrast enough, which is what the shot needed, but went a little overboard. And it distorted the green so much that the tree's leaves became a retina-searing shade of yellow. Thankfully, you can switch off the AI enhancements if they're not to your liking.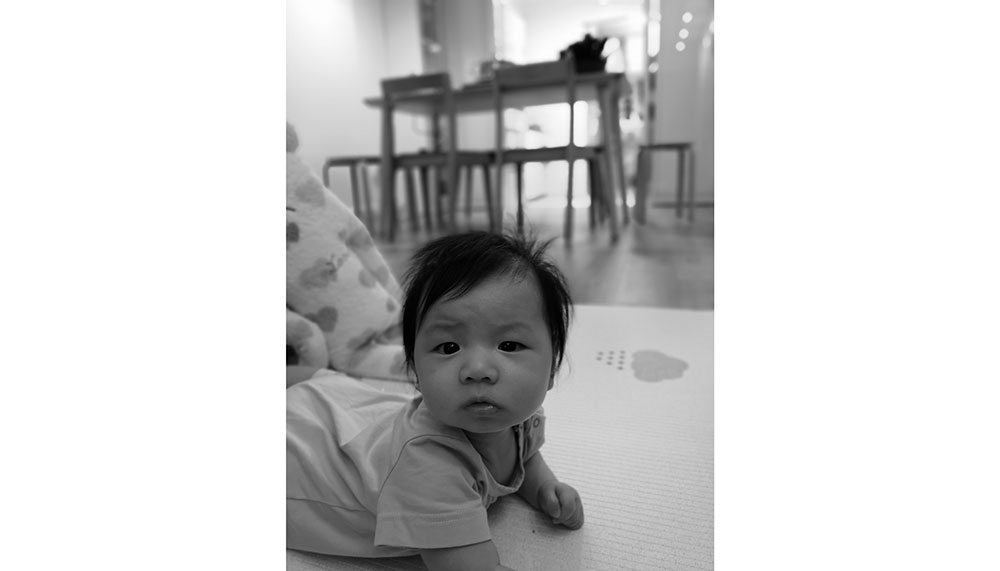 Where the Huawei P20 Pro really excels, though is portrait photography of people. Or in my case, one very small person. Where the bokeh effect on the Mate 10 Pro felt somewhat unnatural, the Huawei P20 Pro does it brilliantly, with the falloff between the foreground and background is far smoother.
And that's not even considering the amazing monochrome images it takes. A discrete 20MP, f/1.6 Leica lens takes care of black-and-white work. Of course, getting the best out of the lens takes skill.
Ditto for the full manual Pro mode. A bewildering array of SLR-grade adjustments are on offer. It won't be for everyone, but should emulating Steve McCurry be your thing, the Huawei P20 Pro is amazing.
Notch Bad?
Ah, yes. The dreaded notch. It made its debut on the Apple iPhone X last year and it's been almost universally copied.
While I get the rationale for doing so – it allows for a true(ish) edge-to-edge screen, it can feel obtrusive. Plus, the whole edge-to-edge thing only works for certain apps, with some like Instagram simply working around it by blacking out the extra real estate, so you're back at square one again.
Unlike the iPhone, because this is an Android device and Android users tend to like the crazy idea of choice, you can hide the notch. Well, not exactly make it disappear, as such, but black out the display to the left and right of the notch to give the illusion of a conventional, notch-less device.
But while choice is good, you can have too much of a bad thing…
The Agony Of Choice
Done with whether you want to see the notch or not? Great, because you'll have a lot more to make.
As with most other Android phones, you can choose to have all your apps displayed on the home screen or in an app drawer, but there's more. The Huawei P20 Pro has a physical home button, which also doubles as the fingerprint sensor. Now, you have several options open to you.
Use the button as a multi-touch gesture pad (swipe left/right to see active apps, quick tap to go back, long press to go home); have a soft version of that duplicated above the physical button; a traditional Android three-button scheme or a movable navigation dock.
Any one of the four would be great with, all of them being fairly intuitive. But if only it didn't have redundancies with the physical button. For example, long-pressing the button in any of the control modes still sends you home.
Now, anyone who knows me will know I love having options. But sometimes, just sometimes, I long for the red pill of iOS.
Should You Still Get One?
While Huawei's previous devices have been tough to recommend outright, the Huawei P20 Pro feels like a true contender. Its niggles are small enough and easy enough to work around.
And perhaps for the first time ever, a Huawei smartphone (excluding the ultra-premium Porsche Design ones) is truly beautiful,
I'll have mine in Twilight, thanks.
Huawei