The up-and-coming district in Phuket is home to numerous luxury properties, including Twinpalms MontAzure, the 11th brand under the Twinpalms Hotels & Resorts Group
As one of Thailand's most popular islands, Phuket is emerging hard, fast and strong. In just three short years, its most popular tourist district Patong has seen no less than three new malls opening and at least a dozen more boutique hotels lining the street. But the city knows all too well that it cannot rely on just one district to progress an entire island, which is why plans have been made to further develop its outskirts.
One such neighbourhood in the pipeline is MontAzure, which lies on Kamala beach.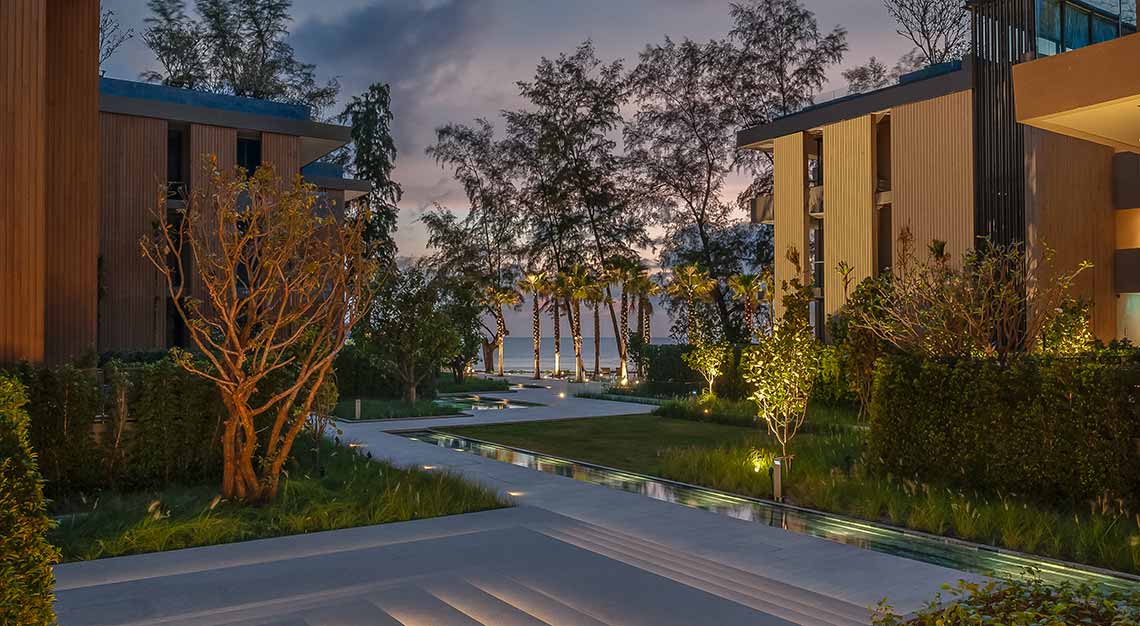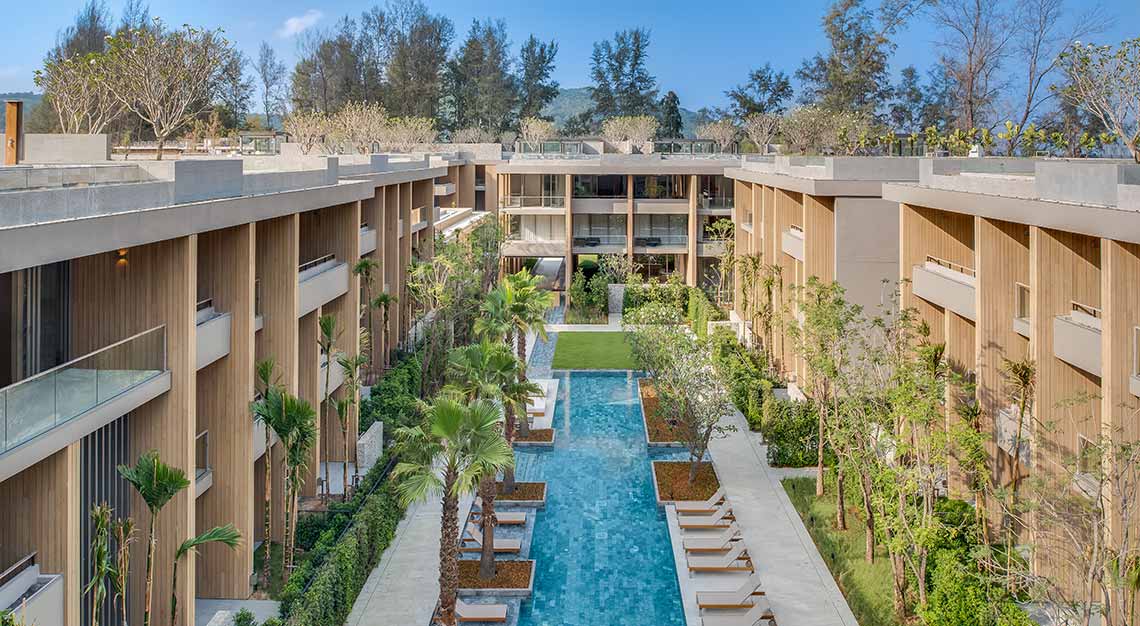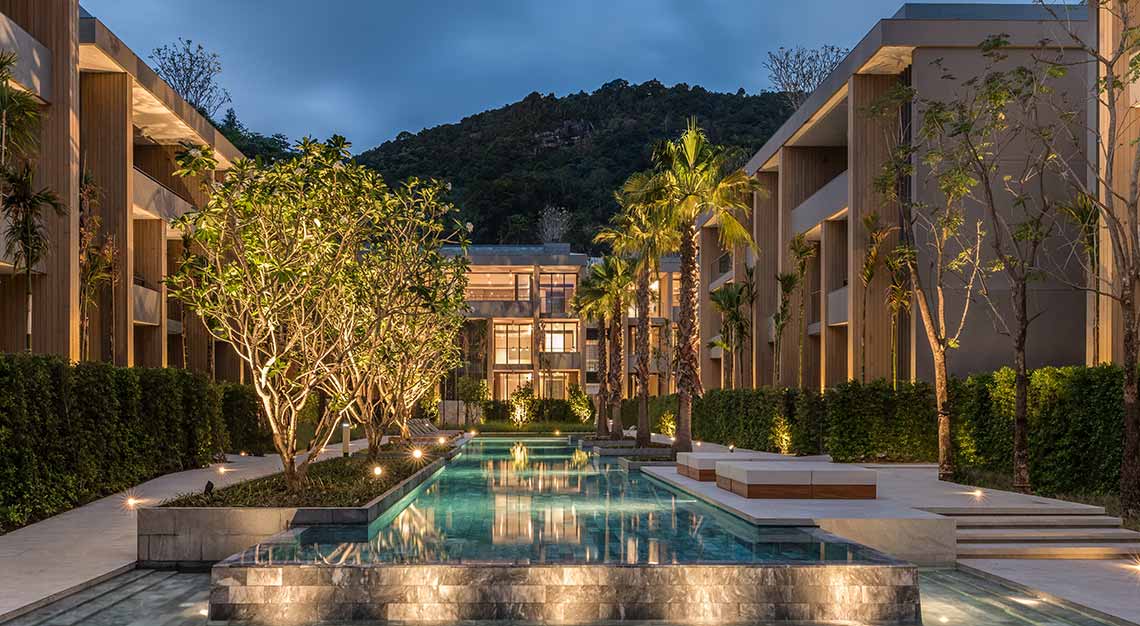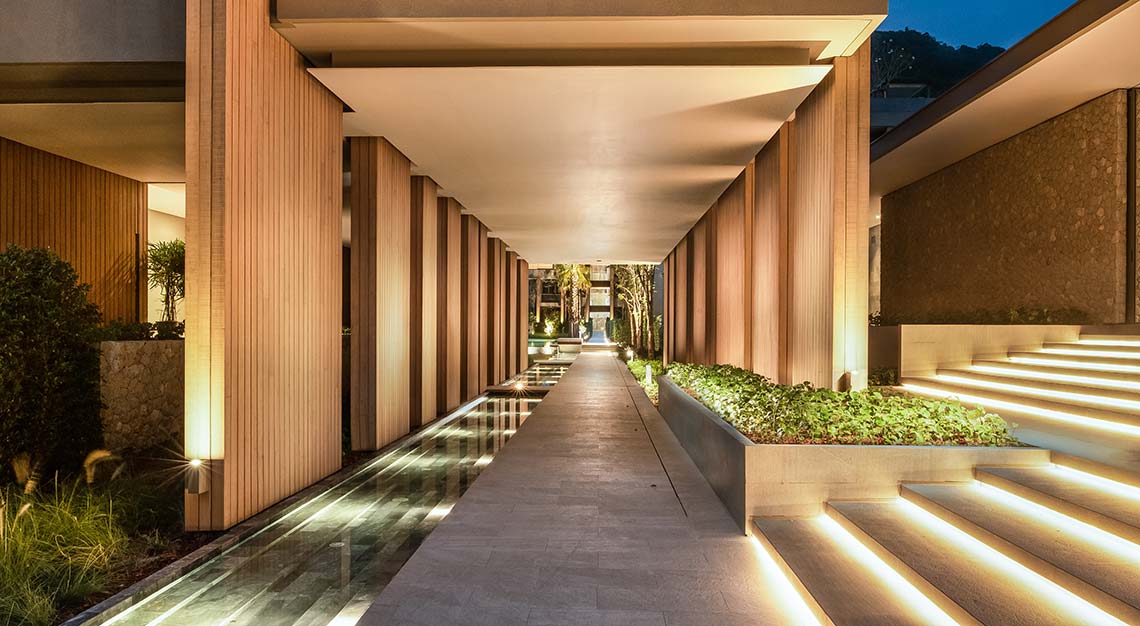 It is especially quiet from the moment I'm dropped off at Twinpalms MontAzure in Phuket, Thailand. Apart from being sandwiched between Novotel and InterContinental resorts, and facing construction that's happening right across the road, there's barely any signs of life in this up-and-coming district that has set its sight on becoming the new luxury playground for the rich. In fact, the closest pulse is found in Surin, a good 10-minute drive away.
I'm enjoying the unexpected peace and serenity, in part due to the fact that the resort only opened two months ago. The 46-key resort offers two accommodation options, with 41 suites and five penthouses in one and two-bedroom configurations.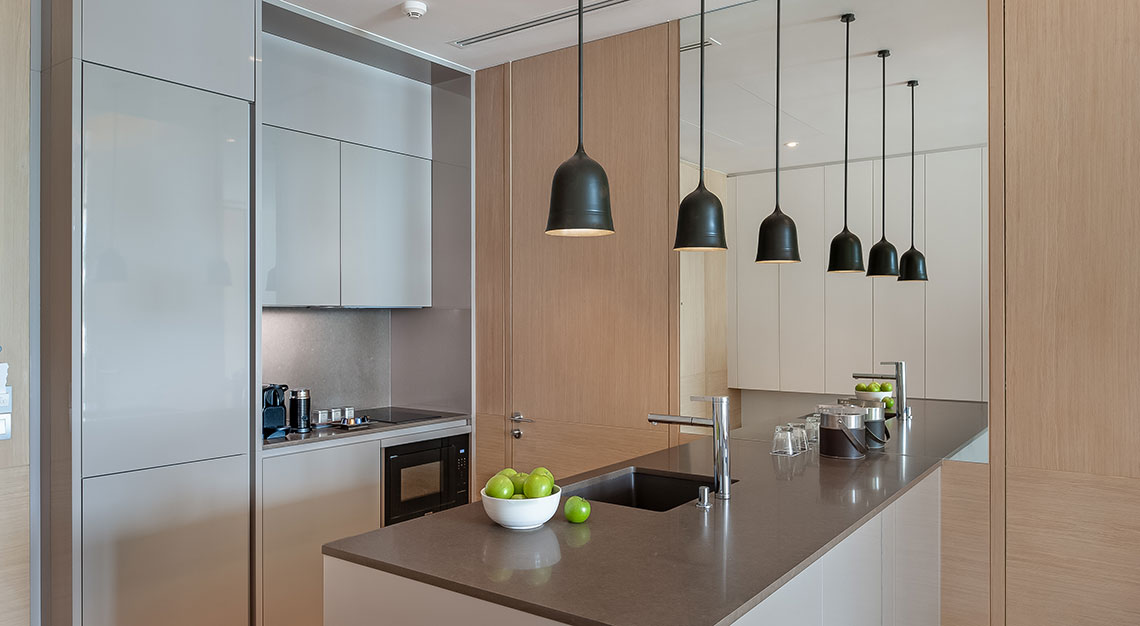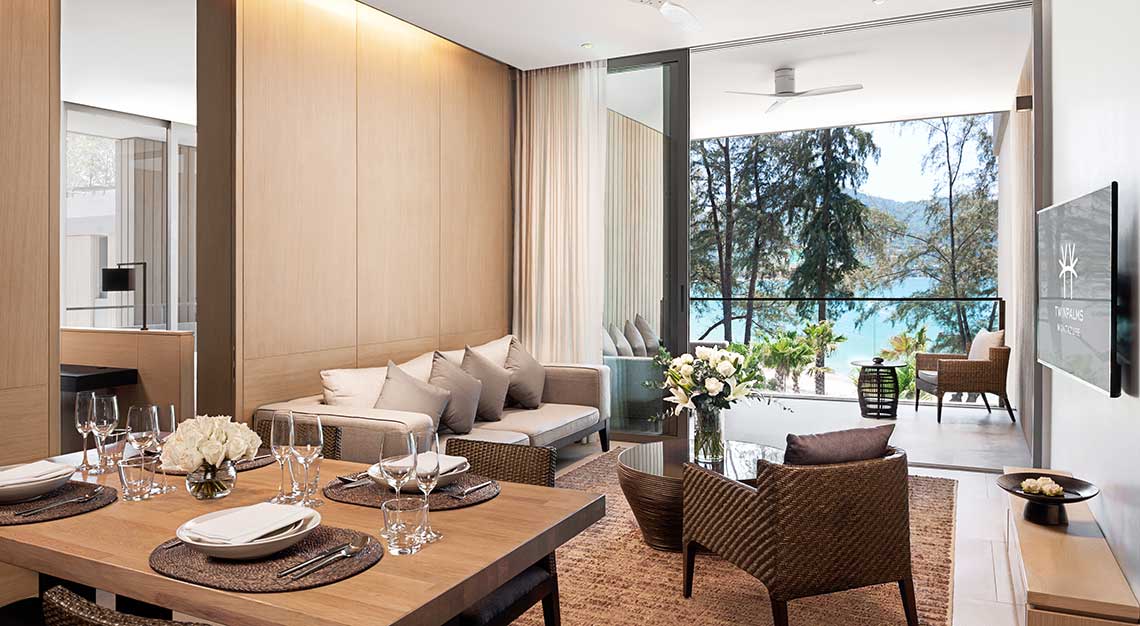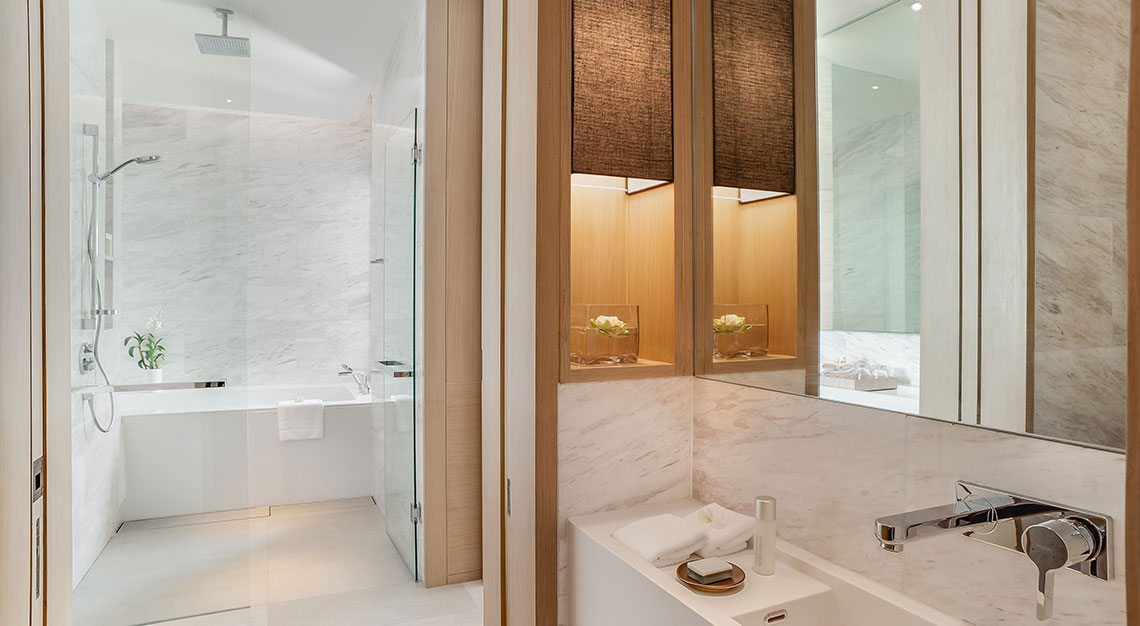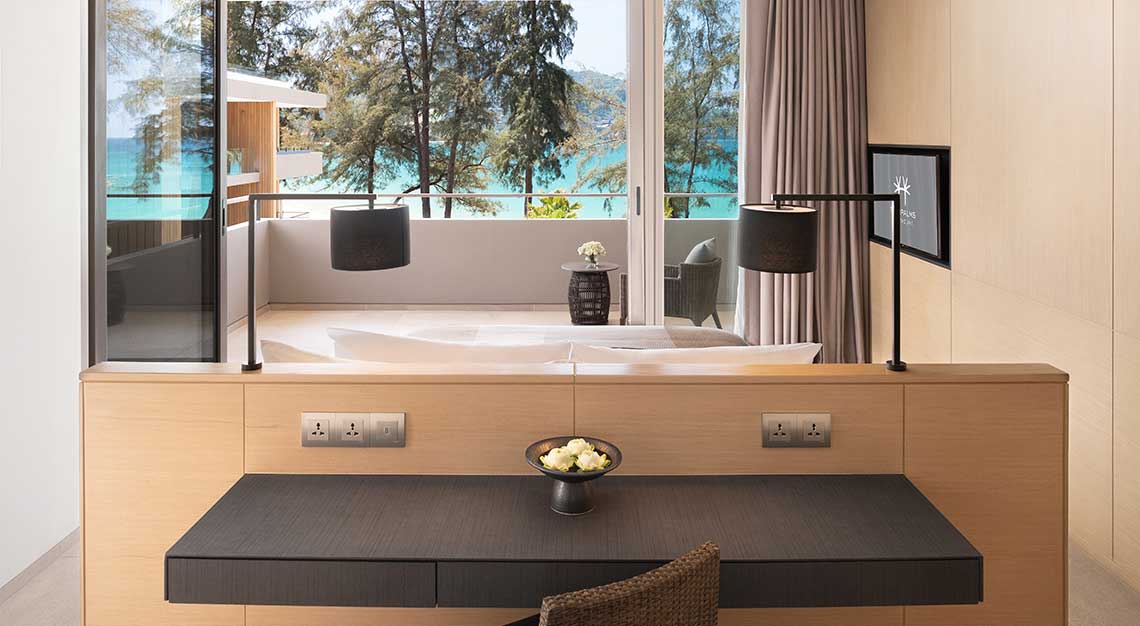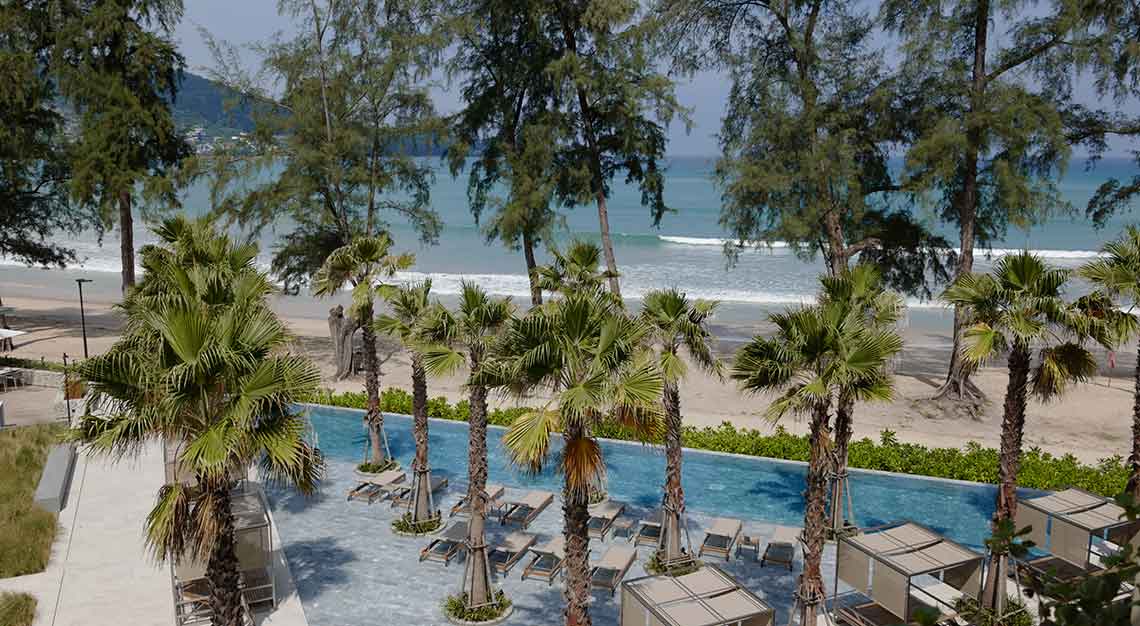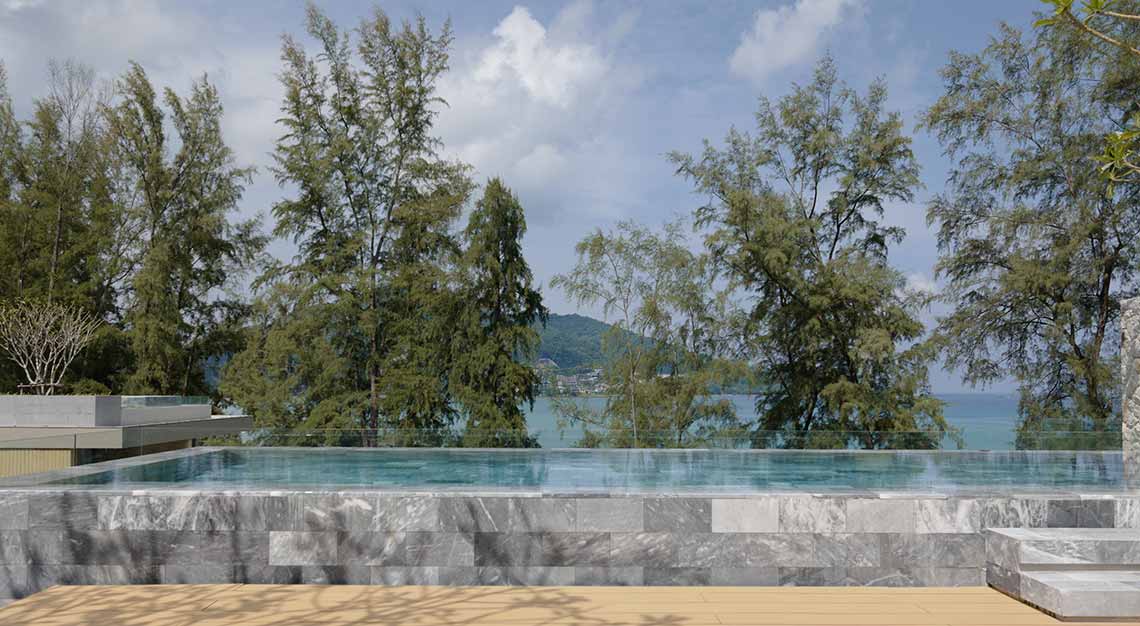 Checking In
After a welcome drink, I'm tasked with selecting scent and floral options to personalise my room. There are sandlewood, lemongrass and ylang-ylang scented oils, and lotus, white orchid or jasmine buds. A pillow menu is also available.
The Azure Sea View Penthouse is mine for the next three nights. Regardless of your choice of suite or penthouse, you'll enjoy a full-service kitchen, dining table, living room and two patios. The main differences lie in the sizes of the rooms, the addition of a tub in the ensuite bathroom, and having a second floor where a private lap pool awaits.
The penthouse oozes calm from the moment I enter. It's fitted with wooden veneers, cool ceramic tiles and floor-to-ceiling glass panels with sheer day curtains. Fairly minimalistic, I'd say. The bathroom is also generous, with an oversized tub offering a view of the sea.
I can't emphasise this enough, but the resort is peaceful beyond measure. On most afternoons, I find myself lounging at the outdoor patio, with the gentle crashing of waves and rustling of leaves as background music as I get some work done.
Robb tip: The sea-view suites and penthouses may get slightly rowdy when it's high occupancy, as families with young children wade in the triangular-shaped pool on by the beachfront. The pool- and mountain-view suites are located further back. Opt for the latter if you're looking for an adults-only getaway.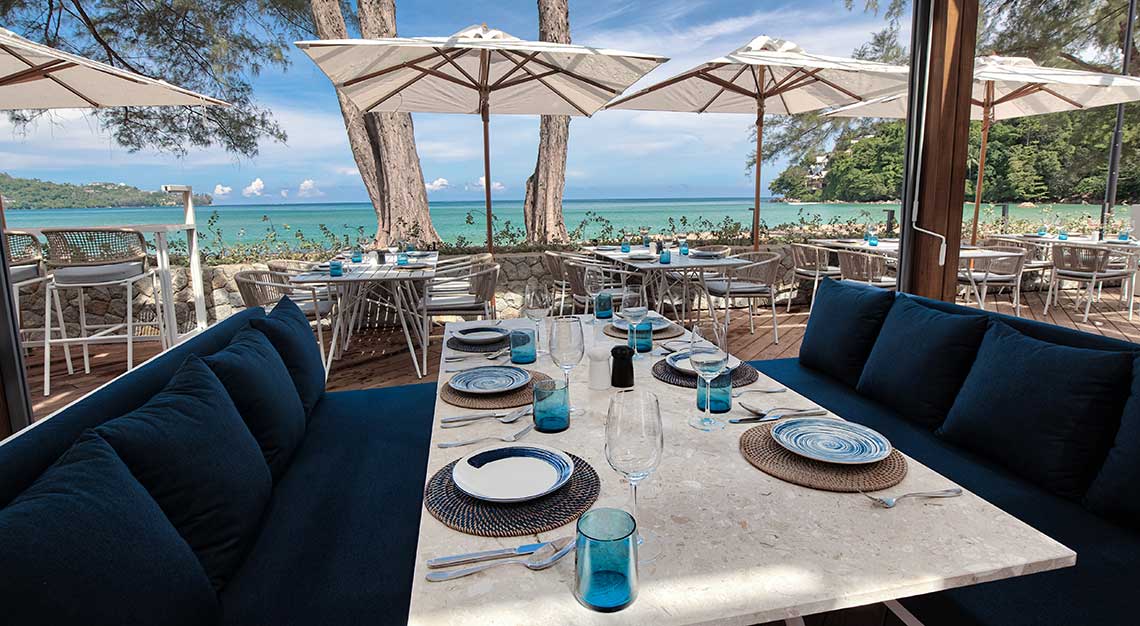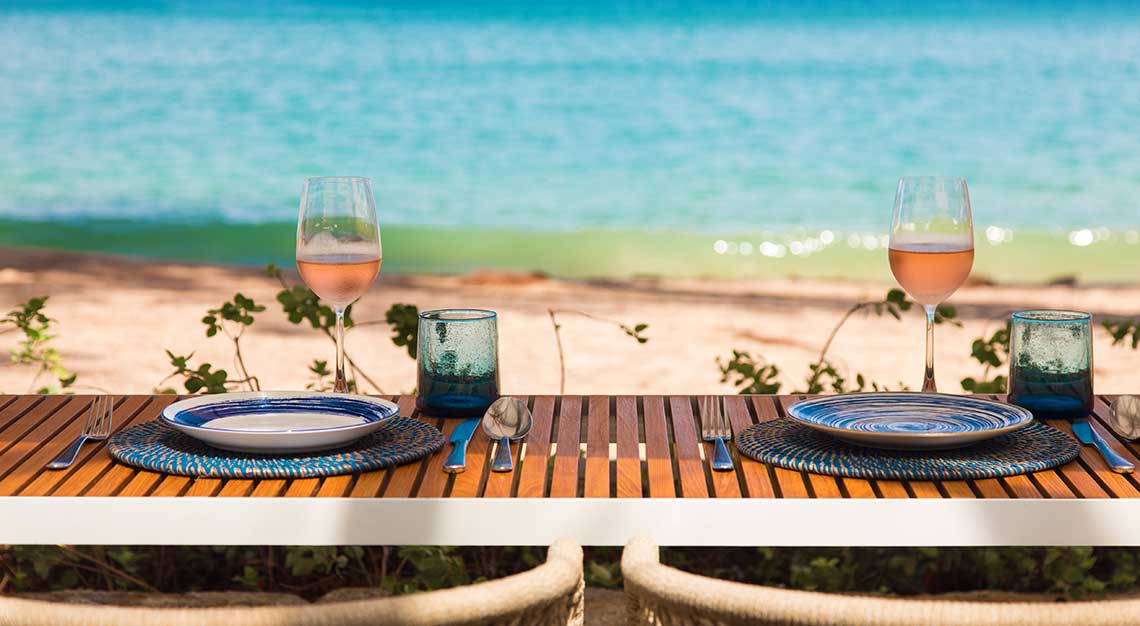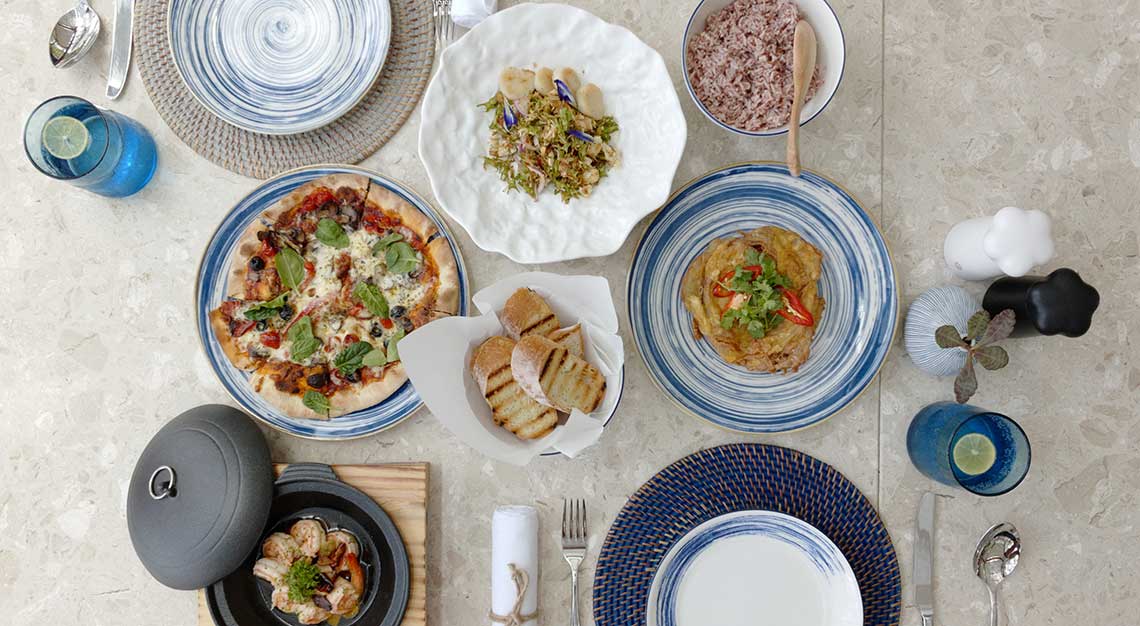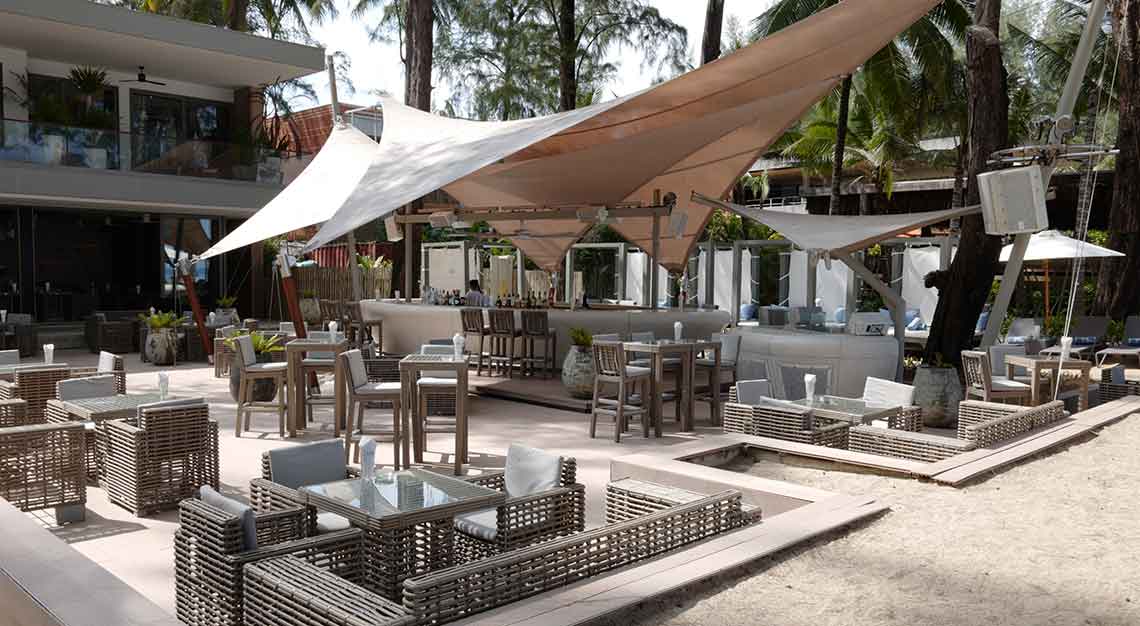 Dining
There's just one restaurant on the resort, Shimmer. Ala carte breakfast is served (in addition to cereal, bread and cold cuts stations) till 11am, though on Saturdays I'd recommend skipping breakfast going straight for the Saturday Brunch, served from 12pm to 3pm.
Help yourself to a seafood station of crabs and prawns, a cheese, fruit and dessert grazing table, salads, light bites and a pasta station. The highlight of the brunch is its ala carte buffet menu of hot food. Dishes change on a regular basis, and while the Boston Lobster Mac and Cheese may sound uninspiring, give it a shot nonetheless. The pasta is braised in a creamy lobster broth, adding another dimension to the otherwise one-dimensional dish.
The property's parent company also owns several other restaurants in the vicinity, including the HQ Beach Lounge (which is a minute's walk from Shimmer), Palm Seaside and Catch Beach Club – the latter is known for its Friday Night BBQ sessions and parties that take place on the beach under the star-lit sky.
Robb tip: You'll receive the same menu at Shimmer for lunch and dinner, so pace yourself and resist the temptation to try everything at once. Western dishes are available, but we suggest skipping them and ordering the local egg omelette, mung bean salad and lemongrass clam soup instead.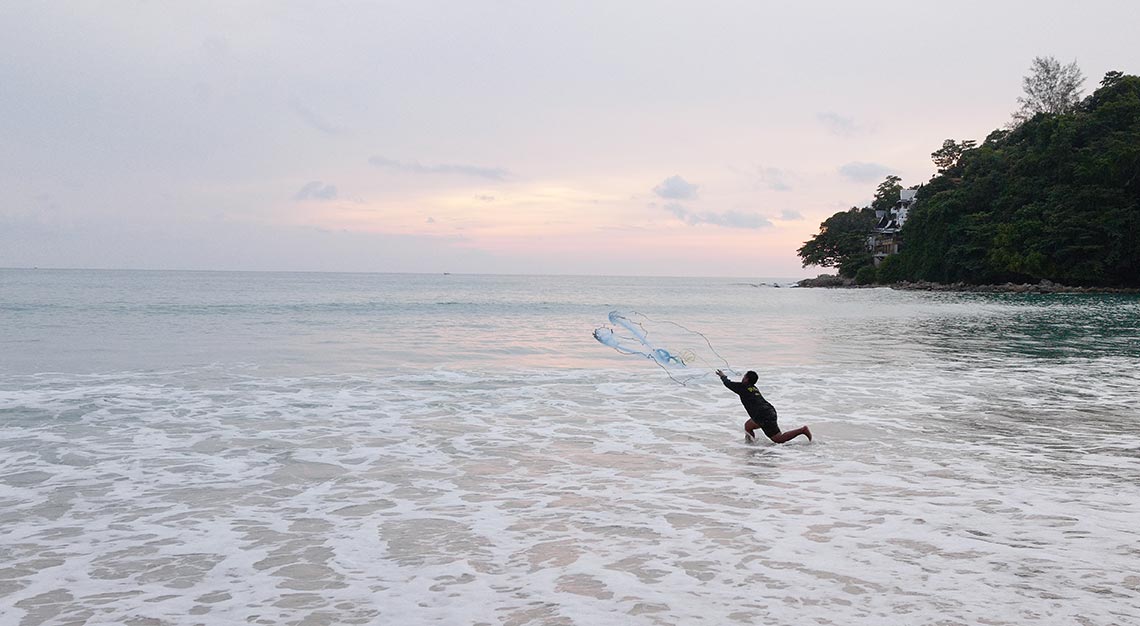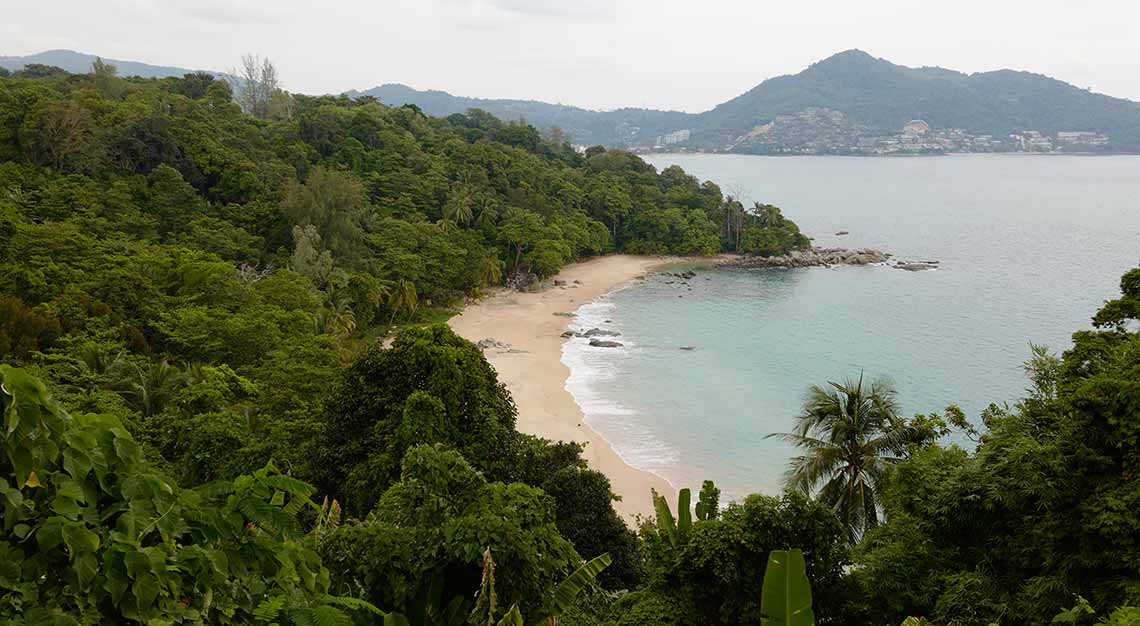 Facilities and activities
While there isn't much entertainment in the MontAzure neighbourhood, you'll find plenty of activities to keep yourself busy.
There are two pools to choose from, depending on whether you wish to enjoy a soak with a sea view, or do some laps in the 30-m pool without disturbance. There's also a gym with a more comprehensive set of equipment and machines than most resorts, a library with Mac desktops and a meeting room that can also be used for movie screenings.
Robb tip: Enjoy a morning stroll (or jog) along Kamala beach. The bay spans just three kilometres, and on some days, you'll get a chance to attend a local surf competition. It's also a convenient way to visit the beachfront shops without having to call for a cab and heading into town.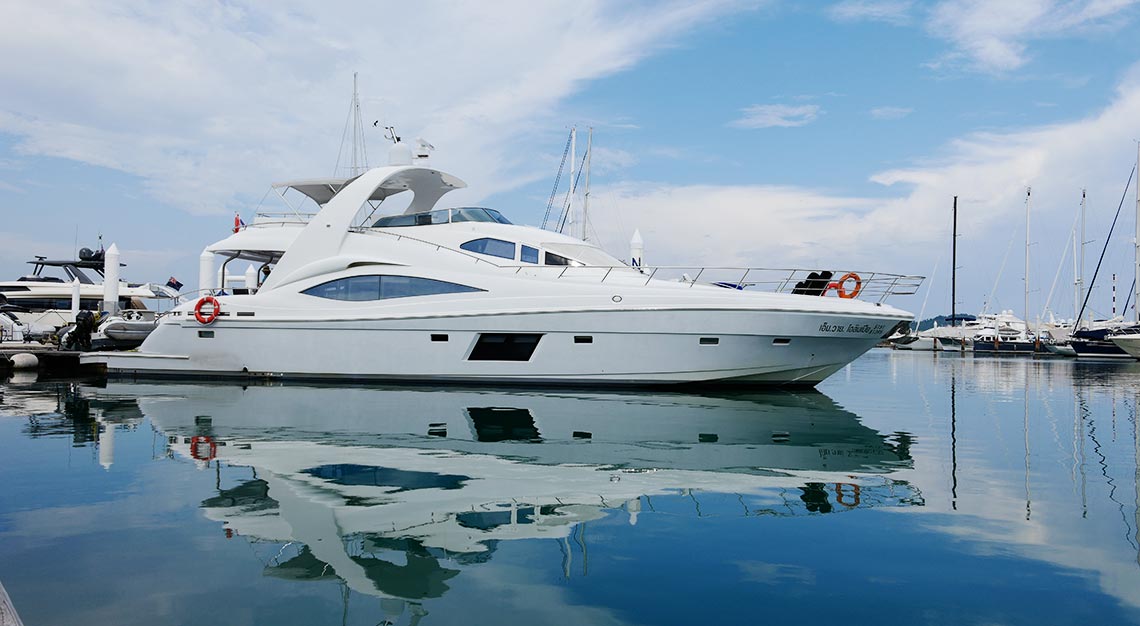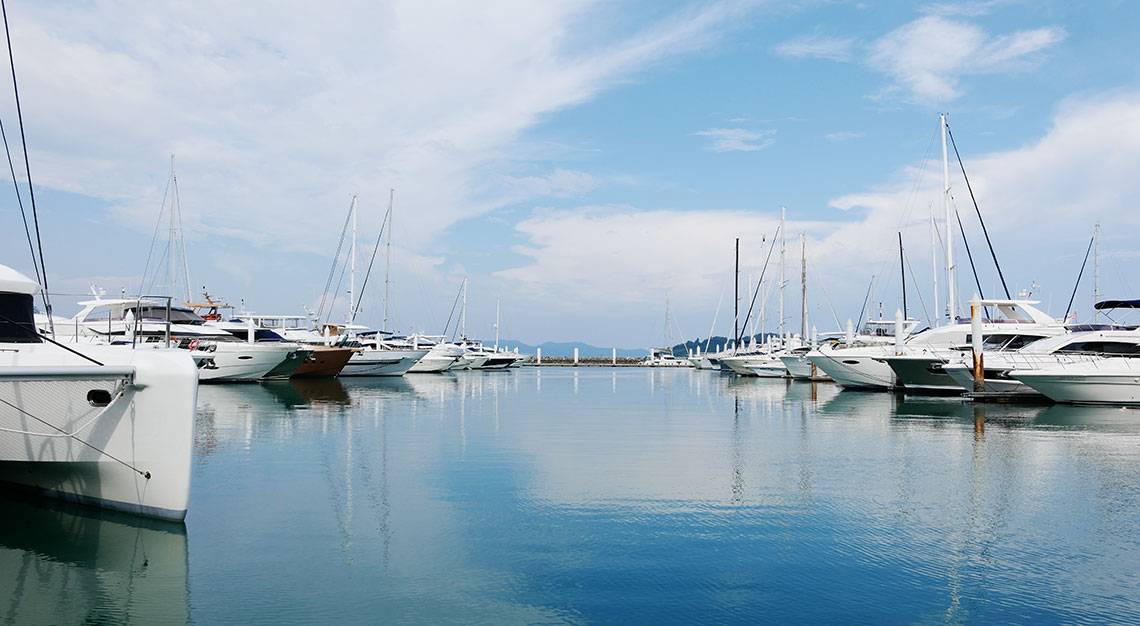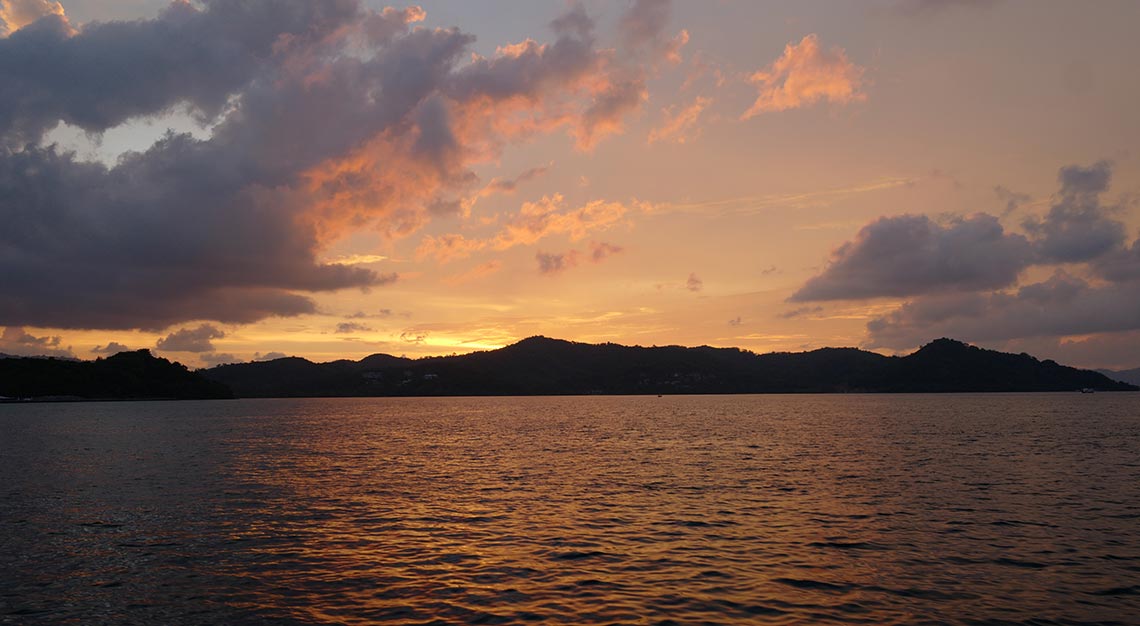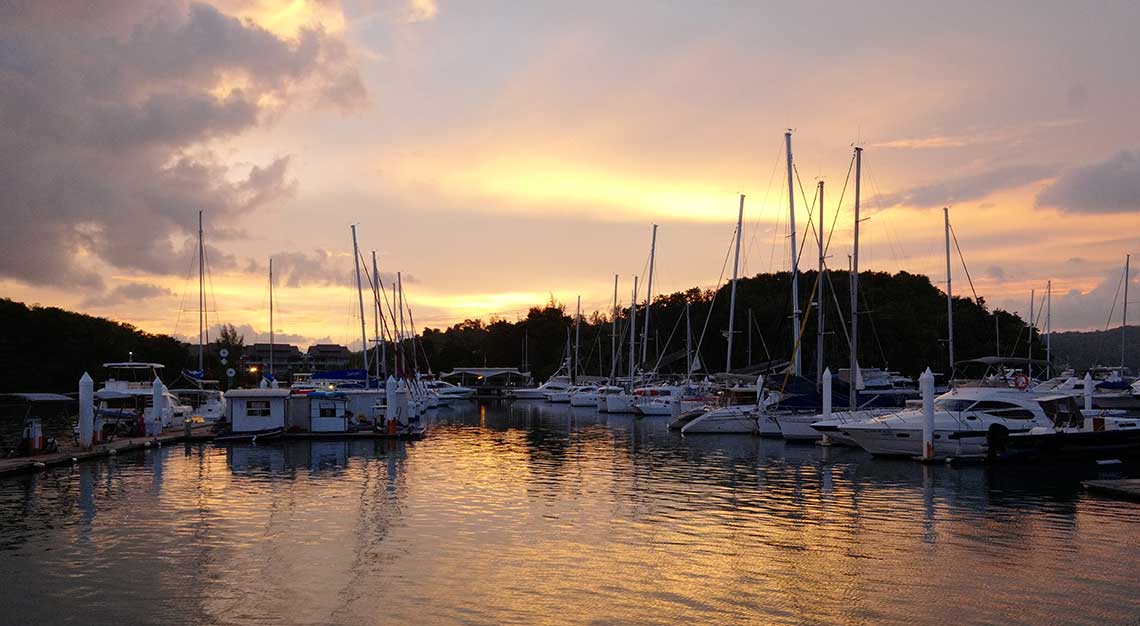 Leaving the premises
There isn't much on the property – which means you can really take the time to fully disconnect and rest – but if you're in need of some resort action you can simply take the shuttle service to its sister resort, Twinpalms Surin Beach Resort. Palm Spa offers a delightful variety of treatments, including pre- and post-sun exposure treatments. The couple's room comes with twin massage beds, twin Thai massage beds, and a deep pool for a pre-massage soak.
That said, you can't visit Phuket without a trip to its nearby islands, which brings us to…
Robb tip: Book a sunset cruise with Andaman Cruises. The company caters to all group sizes, with eight different yacht types in its fleet. The trip starts in the late afternoon, and you'll sail around Pang Nga Bay and learn about the limestone formations on Panak Island. Kayaking trips to the caves can also be arranged. Post excursion, you'll be treated to sparkling wine, a cheese platter, and local delights, all while taking in the gorgeous red-streaked sun rays.
For those with time to spare, day trips can also be taken. The eight-hour journey takes you island-hopping in comfort, where you can snorkel, lounge on private beaches, and enjoy a gourmet barbecue lunch.
Twinpalms Montazure
100/210
Kamala
Kathu District
Phuket 83150
Thailand