Almost every genre has made it into a timepiece – contemporary, pop, and street art, even tattoo art and classical paintings by the old masters
Luxury watches are often lovingly described as works of art, but some watchmakers are taking the literal route with this idea, and their numbers have reached an all-time high. Collaborations with artists from all around the world are driving the next big trend in the haute horlogerie space, and judging by the fervour that comes with each exciting new launch, it looks set to inspire more to follow.
During the week-long Watches & Wonders digital event in April, a number of brands took the opportunity to announce their much-anticipated partnerships. Hublot scored a home run with Japanese contemporary artist Takashi Murakami, who is best known for blurring the lines between high and low brow art. Coining the term "superflat", his colourful flower motifs have covered everything from Louis Vuitton bags to Vans shoes, and now a Hublot watch.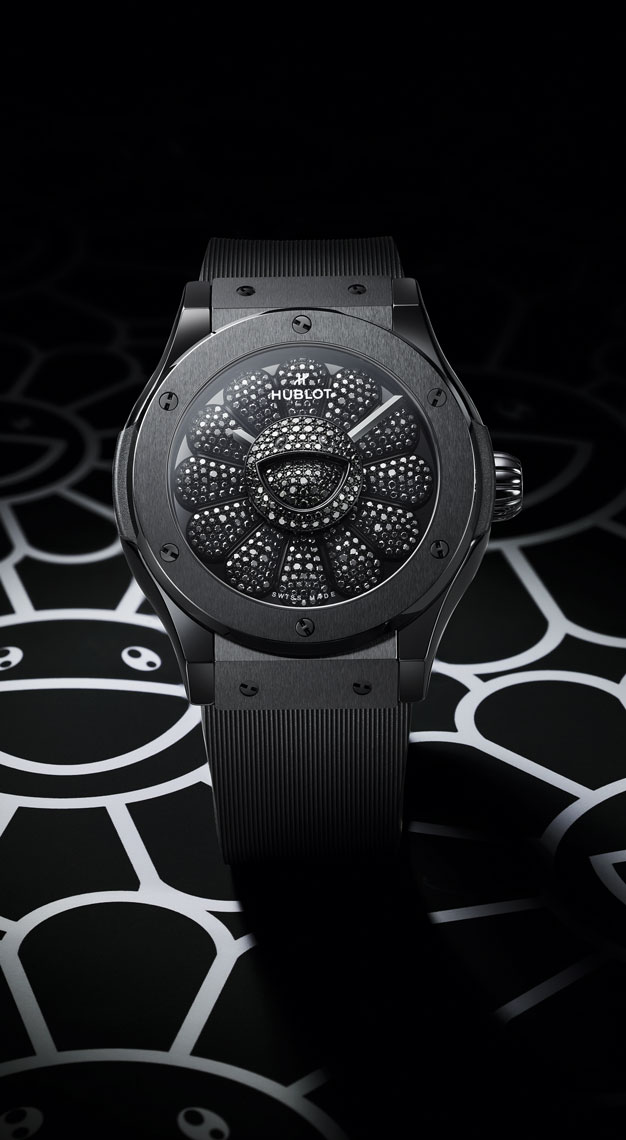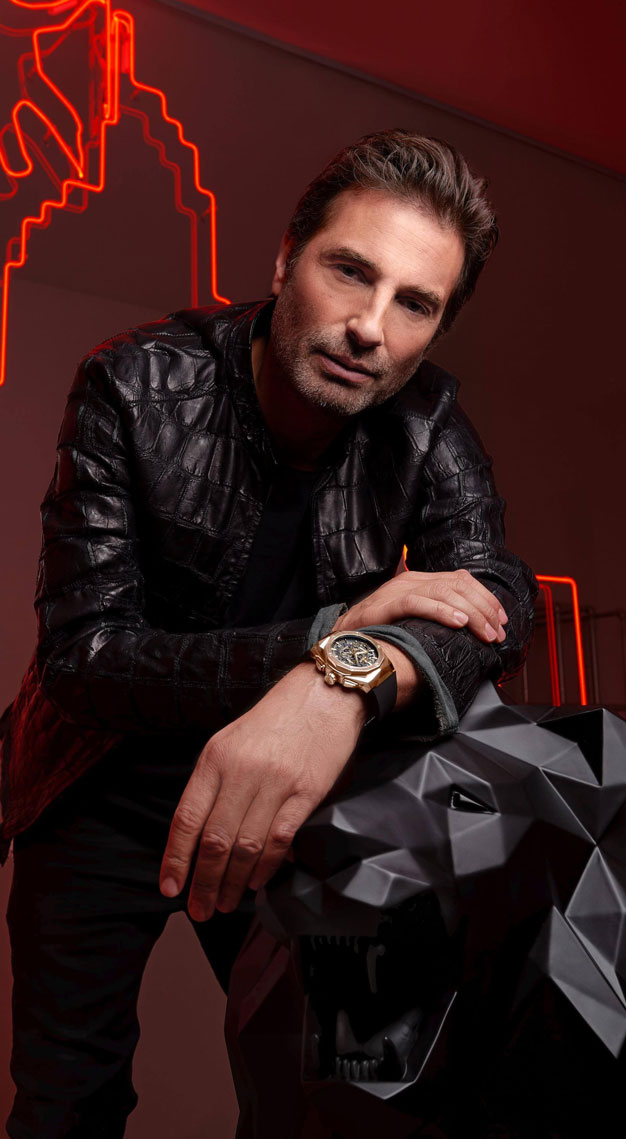 Hublot is no stranger to the art scene. Before Murakami, the brand's successful partnership with French visual artist Richard Orlinksi has spawned numerous Classic Fusion models all featuring Orlinski's signature multifaceted aesthetic. Likewise, Hublot has worked with tattoo artist Maxime Plescia-Büchi of Sang Bleu to create many special edition Big Bang models featuring Plescia-Büchi's signature geometric shapes in place of conventional hour and minute hands.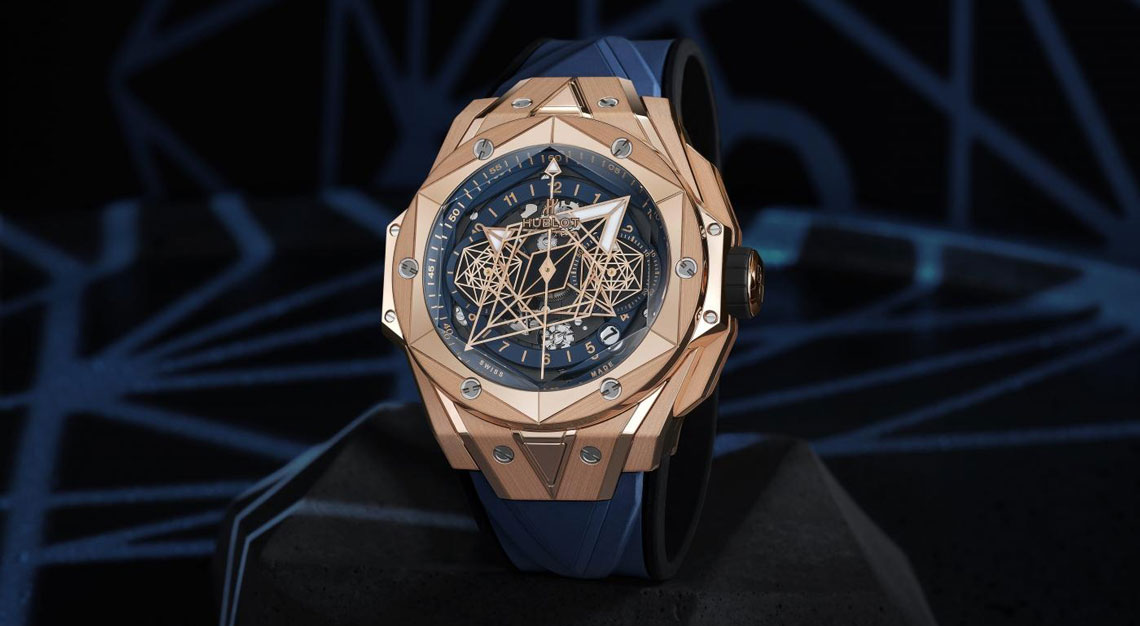 Tattoo art has also entered the universe of extravagant luxury watchmaker Roger Dubuis. During Watches & Wonders week, CEO Nicola Andreatta revealed a trio of trail-blazing artists, known for pushing the limits of their craft.
Probably the world's most high-profile tattoo artist with 1.6 million followers and a rumoured two-year waiting list, Dr Woo joins the Roger Dubuis Tribe along with French graffiti artist Gully and Chinese contemporary artist Liu Wei. In the months ahead, this talented party of three will portray their interpretation of the astral motif which is synonymous with Roger Dubuis.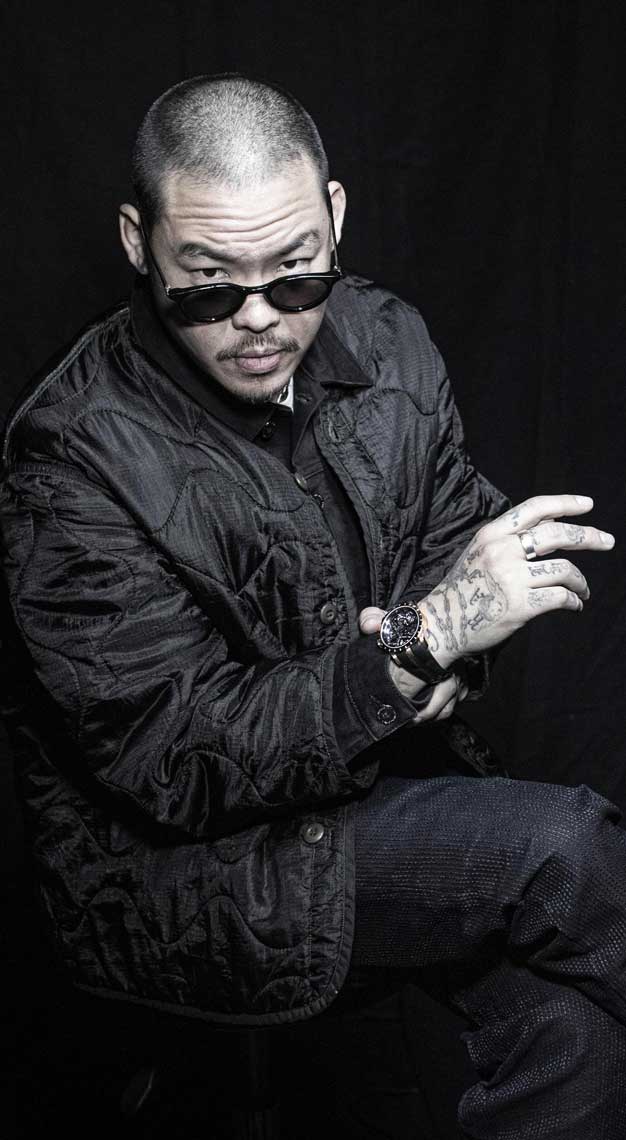 Other street artists who have been embraced by luxury watchmakers include French artist Cyril Kongo who worked with Richard Mille on a very special RM68-01. Then there is Argentine-Spanish contemporary artist Felipe Pantone who not only created a mural for the Zenith manufacture, but also inspired a timepiece dressed in his signature chromatic hues.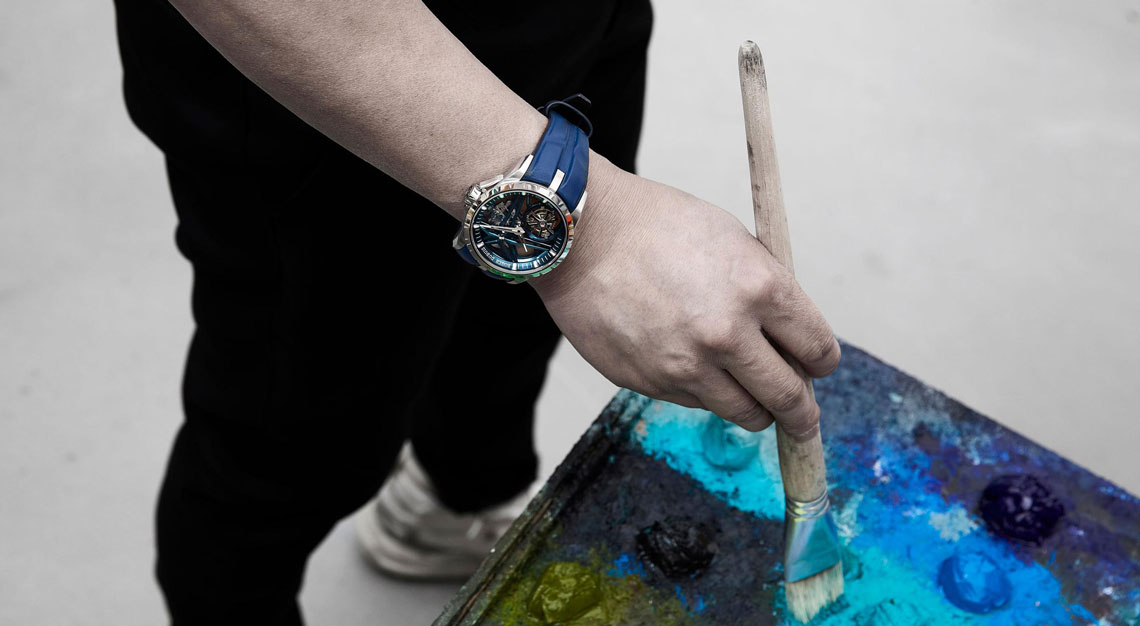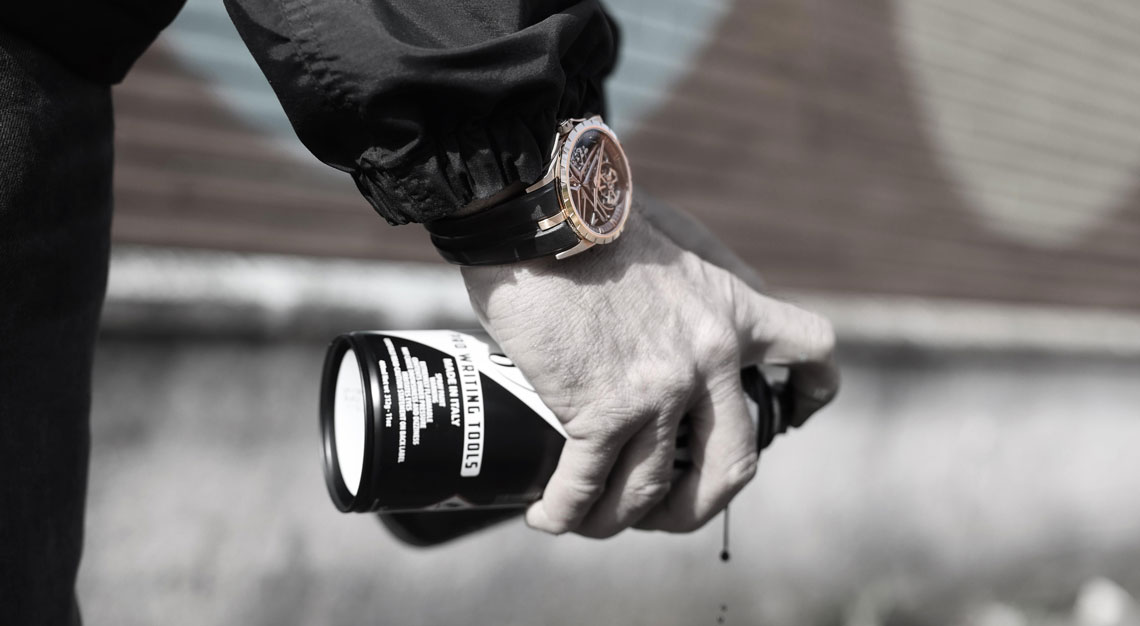 Italian jeweller watchmaker Bvlgari is no less experimental, although the manufacture leans towards contemporary rather than street art. Most recently it revealed the latest collaborative timepiece designed with Japanese architect Tadao Ando which combines a modern minimalist approach with a touch of traditional Japanese culture. In addition to Ando, Bvlgari has collaborated with other Asian artists such as Hiroshi Senju and Simon Ma.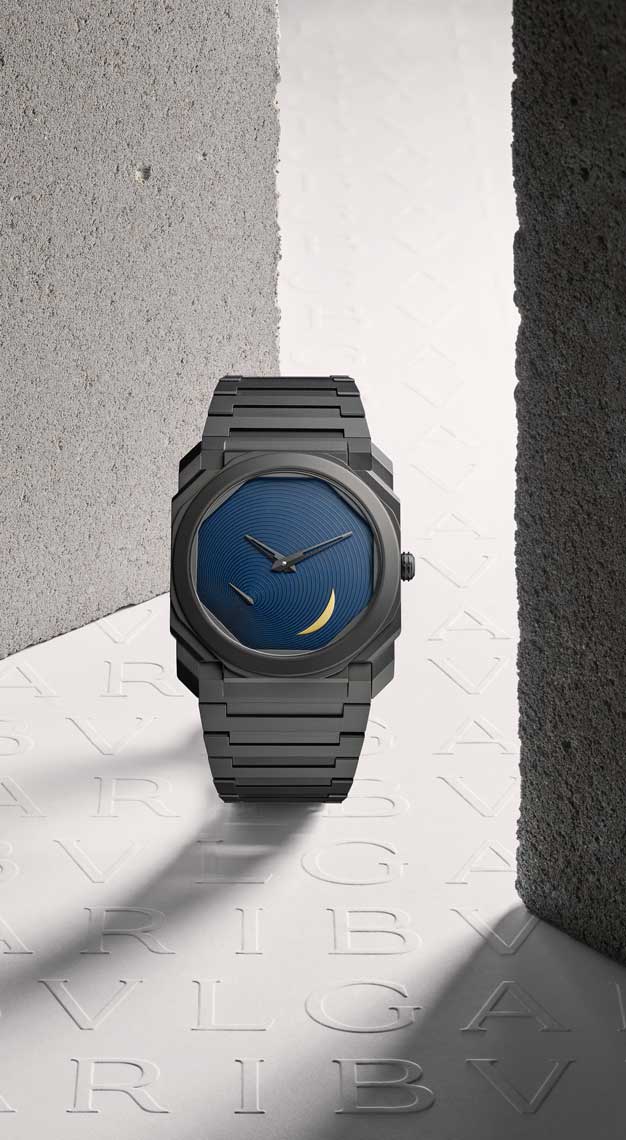 Collaborations with the art world continues in Corum albeit a little farther back in time. Canadian actress and artist Elisabetta Fantone has created a Mona Lisa-inspired Corum Bubble watch, followed by an astronaut-themed one shortly after, both of which are practically miniature paintings on the wrist.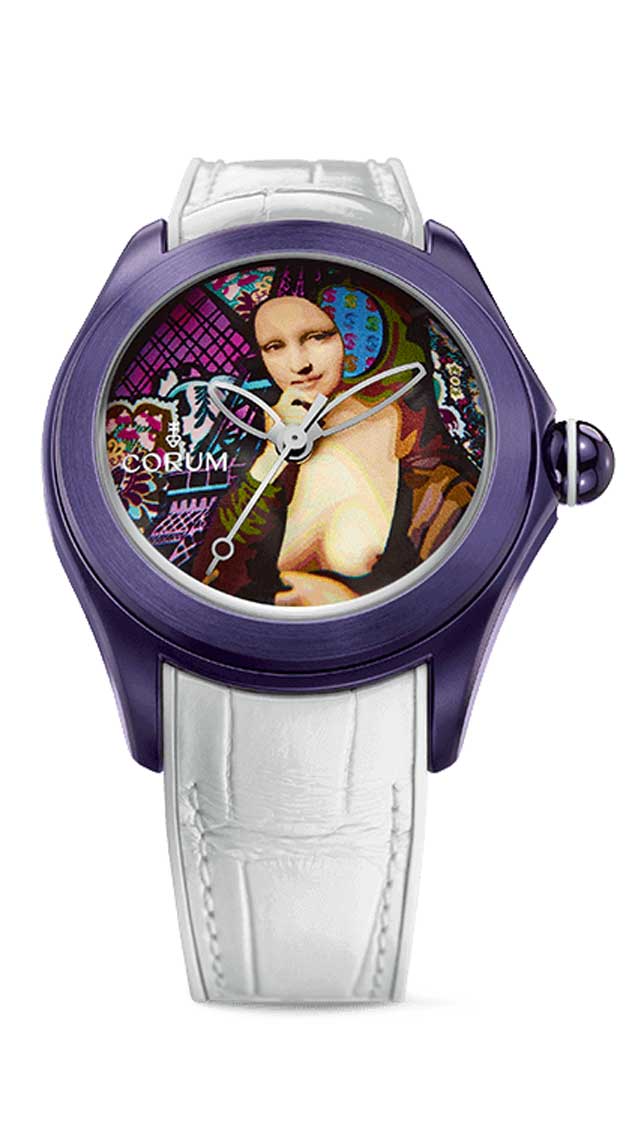 Meanwhile king of pop art Nelson de la Nuez had also taken a stab at the Corum Bubble, his art featured in four models bearing his signature iconoclastic style with the requisite tongue-in-cheek humour.
Using the watch as a canvas was also something that everybody's favourite plastic watch brand Swatch had very cleverly done with its MoMA partnership. Offering a collection of six models draped in the classics, each almost unbelievably accessibly priced, you can literally wear your love for The Dream by Henri Rousseau, Starry Night by Van Gogh, and Hope by Gustav Klimt on your sleeve.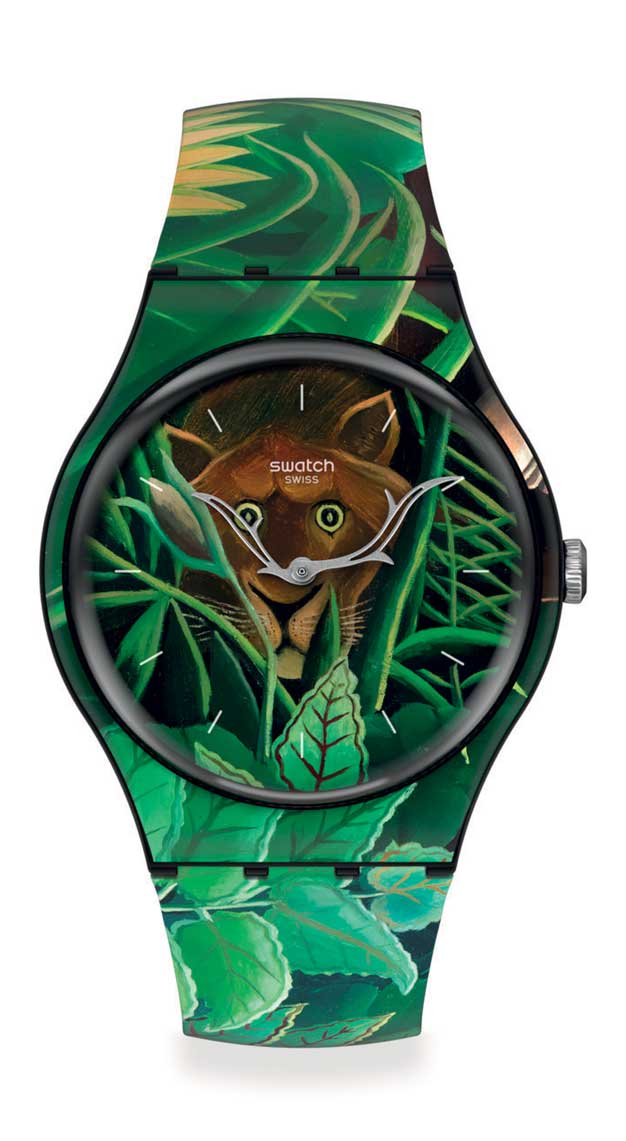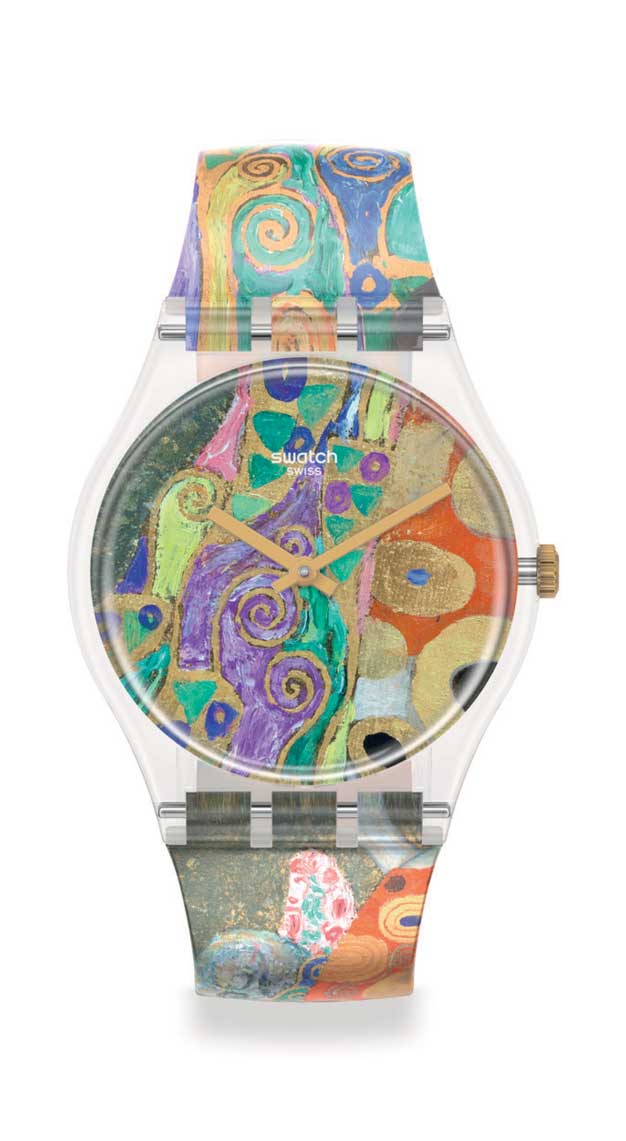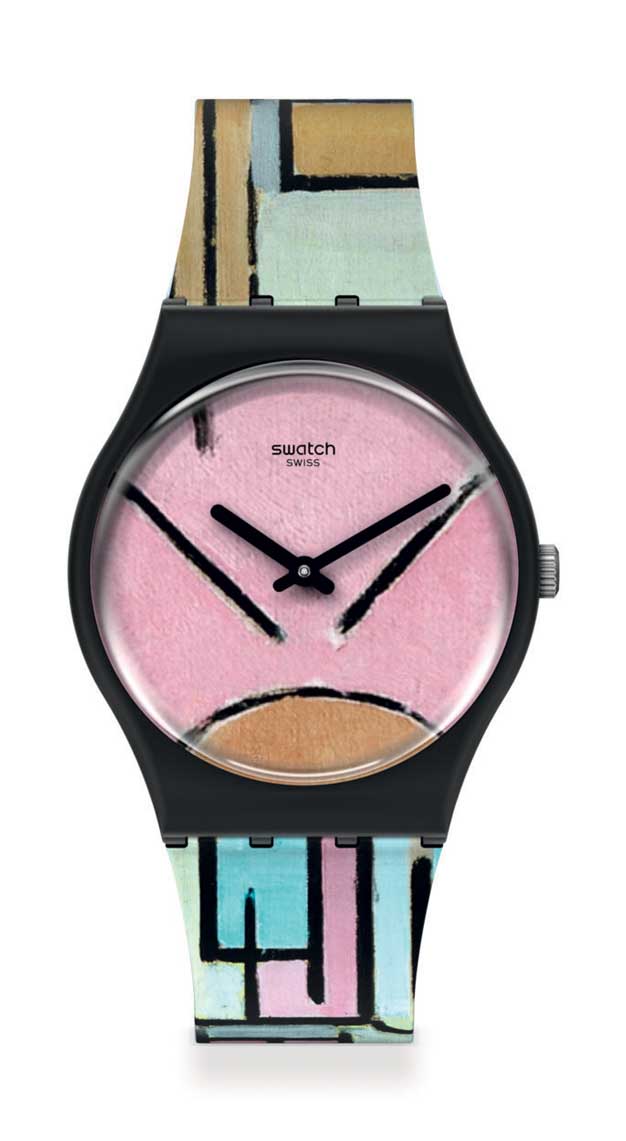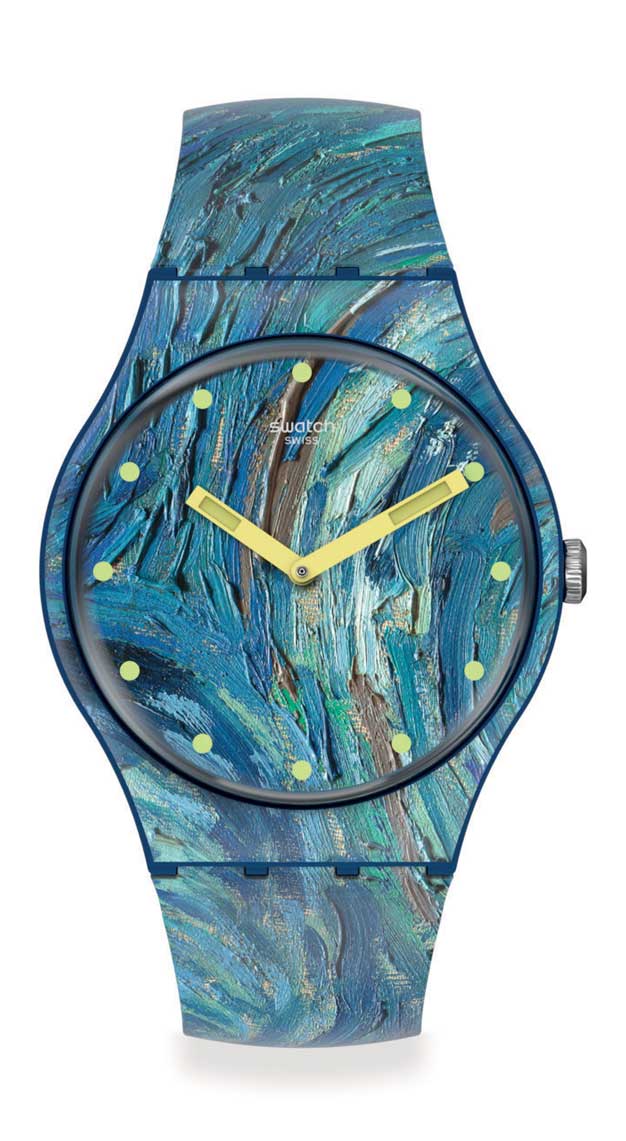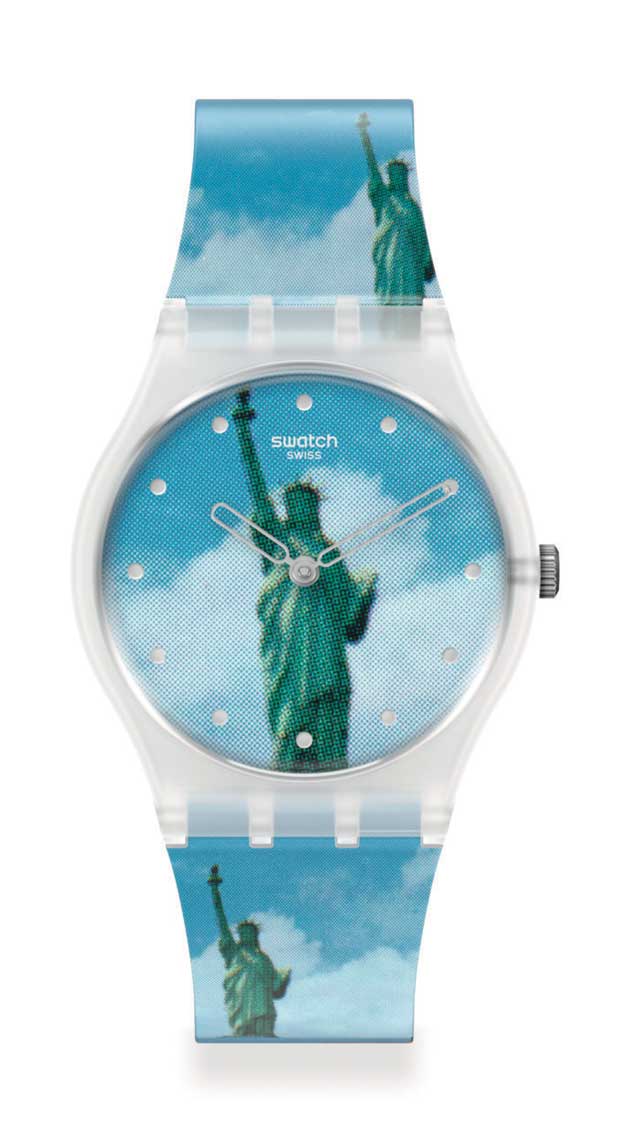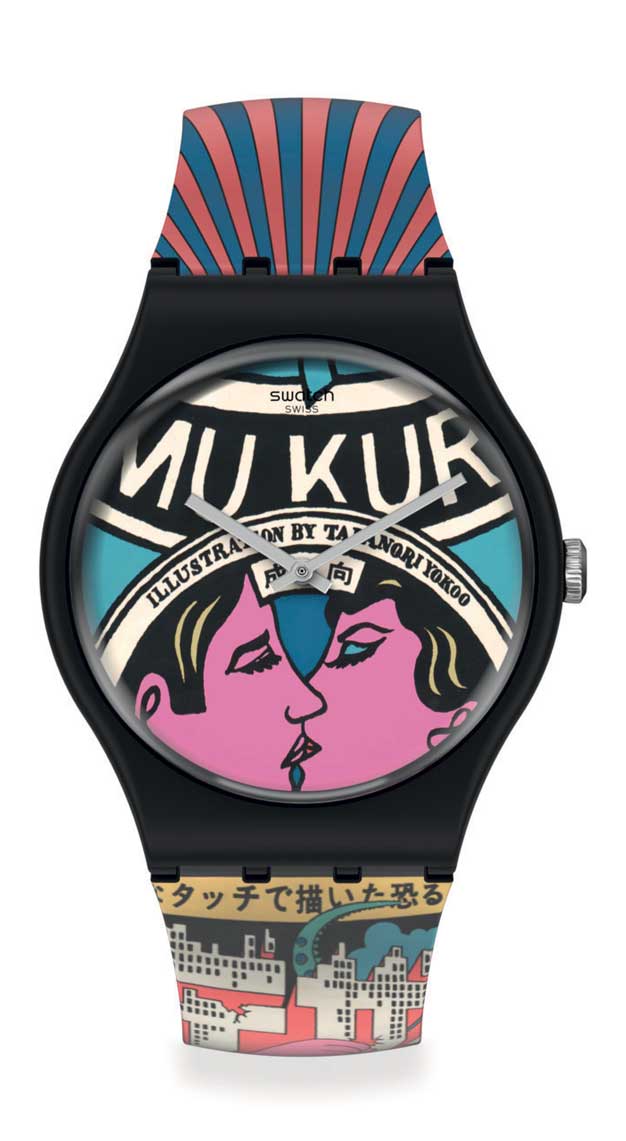 But there are other ways watch companies can work with or support the art world. Jaeger-LeCoultre for instance commissioned a sound sculpture from Swiss contemporary artist Zimoun. He used simple raw materials and repurposed industrial components to evoke a tapestry of sound, visual and movement effects.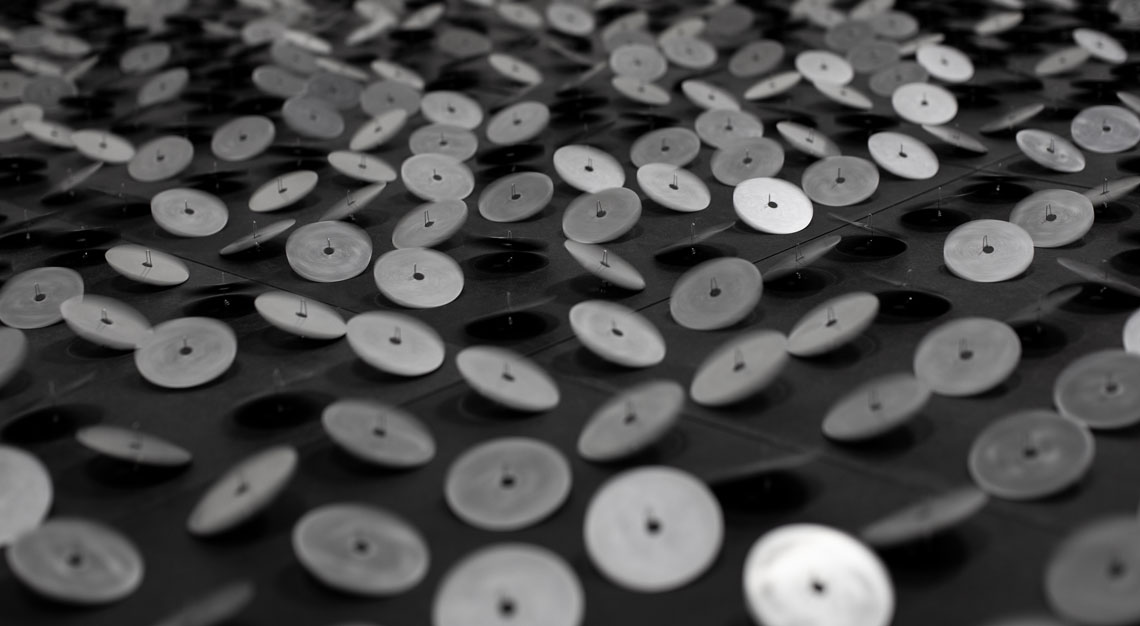 Known for its passion for contemporary art and deep support of ArtBasel, Audemars Piguet stood beside Hong Kong multidisciplinary artist Phoebe Hui as she reached new heights. Hui is the fifth artist in the world, and the first in Asia, hand-picked by Audemars Piguet, with the help of independent curator Ying Kwok, to fully explore a chosen path, create a large-scale artwork based on that, and take it to the global arena.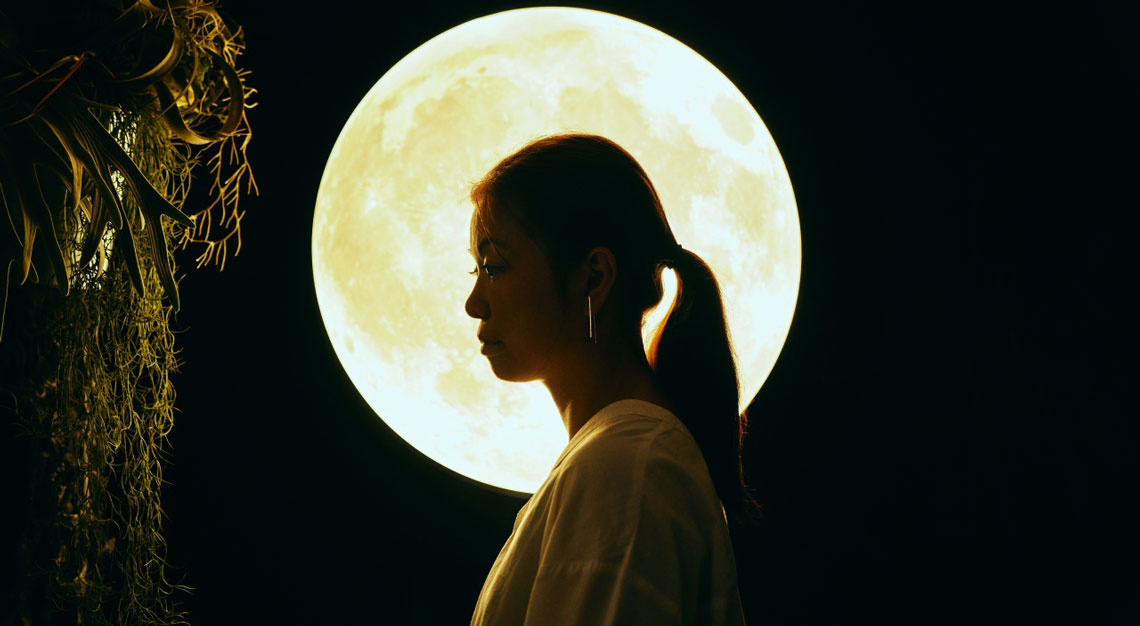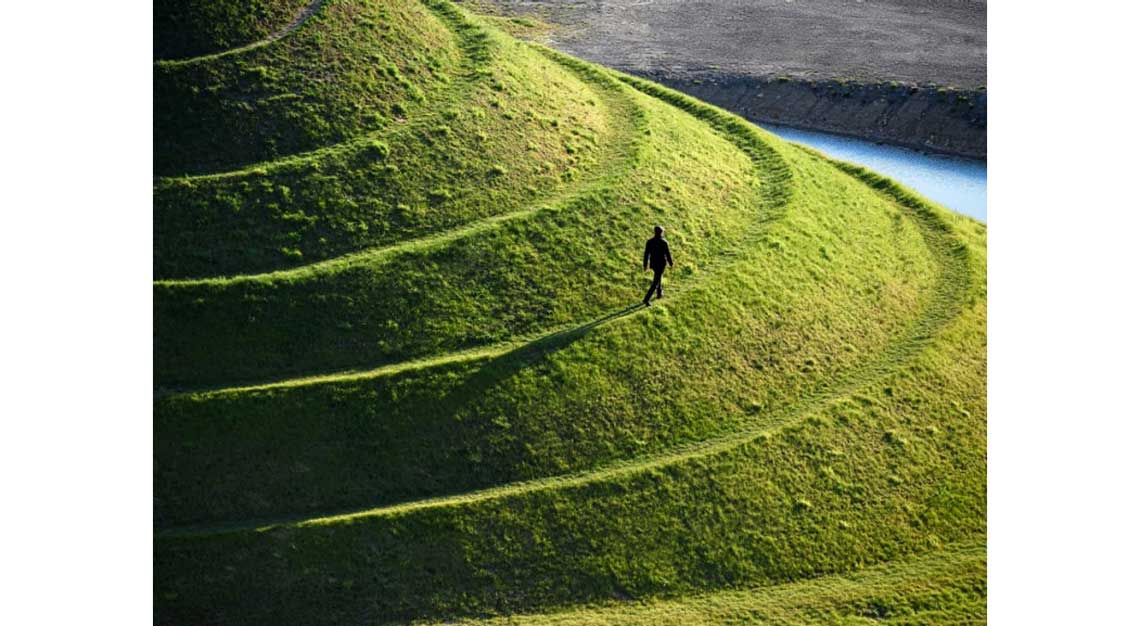 Photography, too, has attracted the attention of luxury watchmakers, namely Vacheron Constantin, who was drawn to American adventure photographer Cory Richards and his authentic visual storytelling style. The manufacture had also commissioned Steve McCurry to create a selection of travel-inspired images for its newly revamped Overseas collection.
Art in its numerous forms have inspired watchmaking in countless ways. But when watchmakers collaborate with artists to jointly create something different and unique, that's when a watch actually deserves a spot on your wall in addition to your wrist.